Cube Escape: Paradox
By: Rusty Lake
Cube Escape: Paradox is the latest addition to the Rusty Lake franchise of quirky room escape games. It's the tenth Cube Escape game and thirteenth Rusty Lake game. It can be tricky, so this walkthrough guide should help you if you get stuck. Feel free to ask for extra help in the comments section.
Walkthrough:
Chapter 1 Page 1 | Page 2 | Page 3 | Page 4 | Page 5 | Page 6 | Page 7 | Chapter 2 | Achievements | Christmas Puzzle | Other Games
Chapter 1:
You can watch my video for Chapter 1 or continue below for my step-by-step guide.
1. Look under the TV and plug in the cable that isn't cut.
2. Turn right. Lift the curtain to reveal Harvey the parrot. Look in the mirror to learn that you're cold.
3. Open the left box on the dresser and take the key.
4. Examine the right box and solve the puzzle by sliding the tiles around so the symbols match the symbols etched into the box. It should look like the photo below. Then open it and take the photo piece.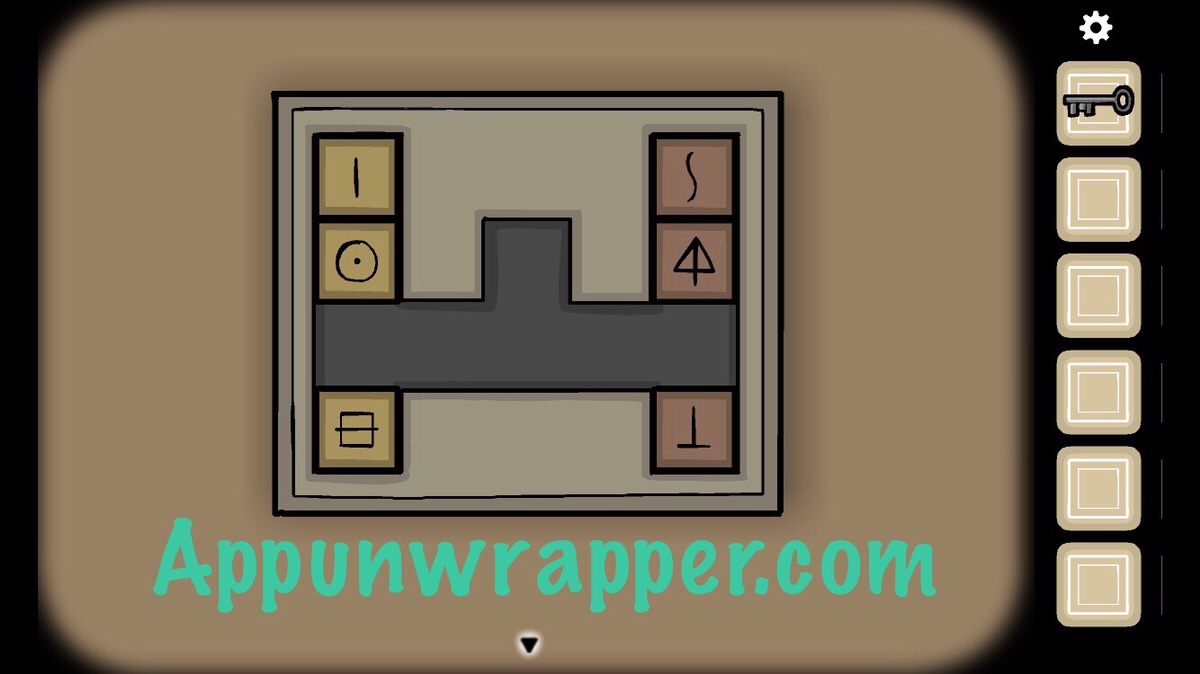 5. Turn right. Take the photo piece from behind the framed painting.
6. Grab the cigar from the left table and place the photo pieces in the frame.
7. Look at the flyer on the right table. It says RUSTY LAKE MENTAL HEALTH & FISHING. Turn to the other side to see:
"We will help you balance the substance of your past lives. After completion of our mental health program you will feel reborn."
And then: NOT THE BLUE VIAL! – D (as in Dale?)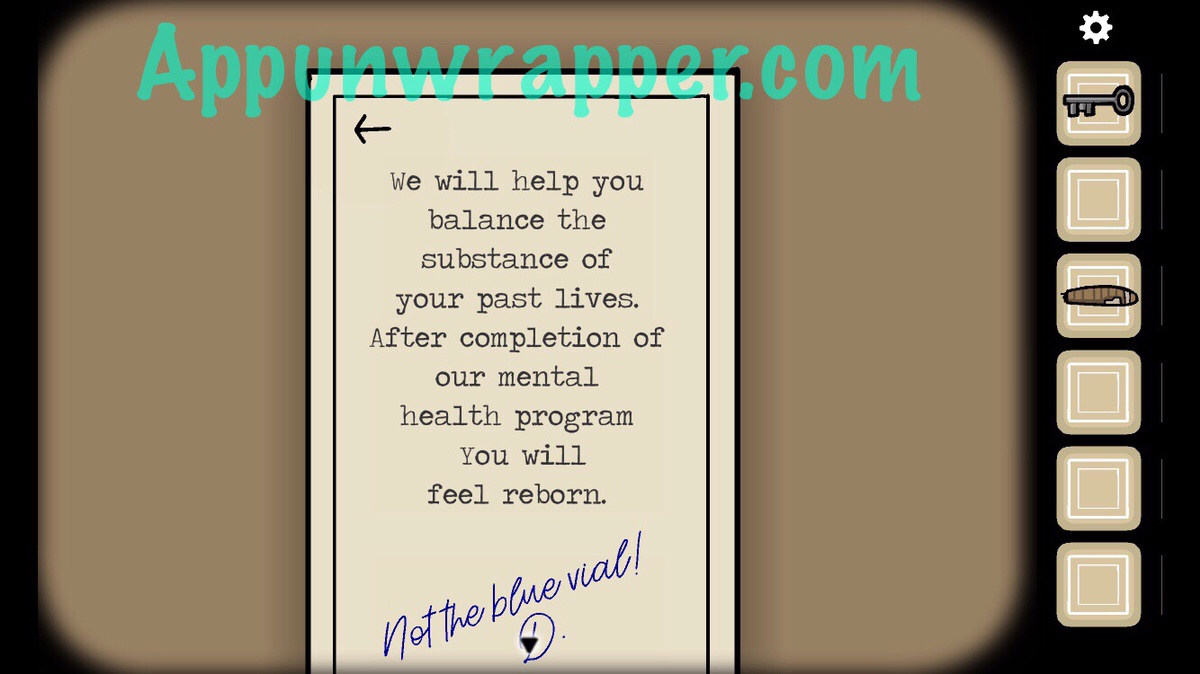 8. Turn right. Flip on the light switch.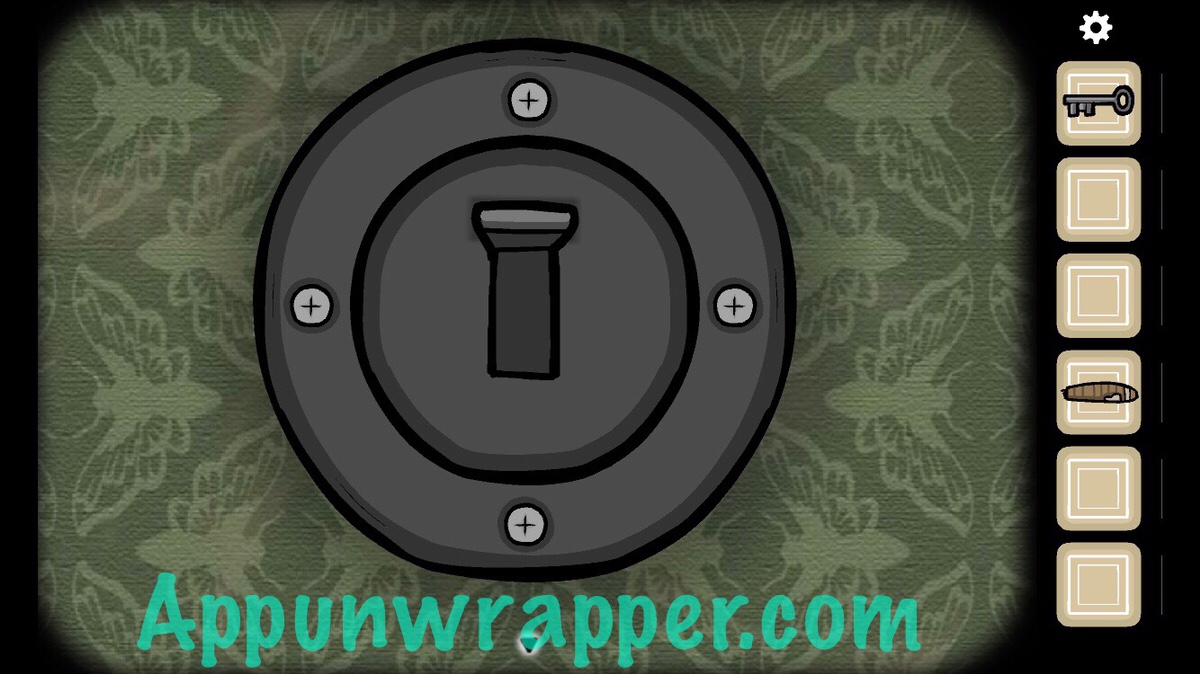 9. Take the jacket from the coat hanger.
10. Use the key to unlock the bottom drawer of the dresser and get a wooden cube/block. Open all the other drawers to get scissors, a pencil, and another photo piece.
11. Look at the typewriter. It says:
"I woke up in this room.
I felt different, less real.
Where is she?"
12. Use the scissors to cut off a twig from the tree.
13. Turn right. Check the left light for another photo piece.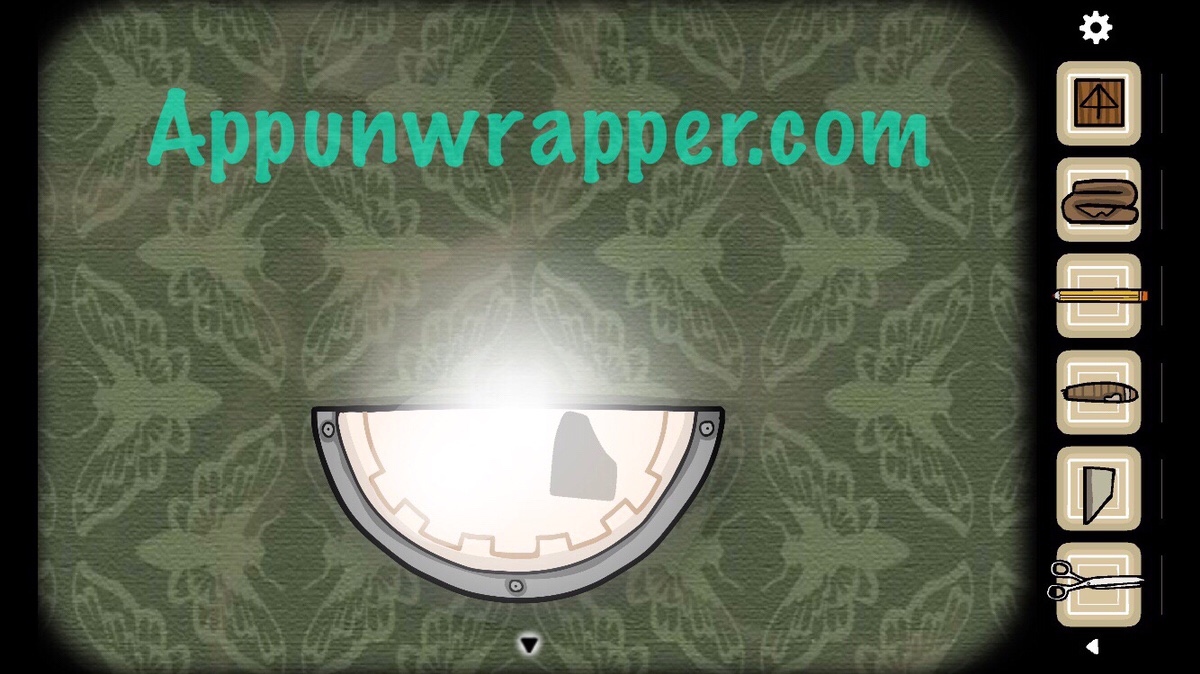 14. Go back to the mirror and use the jacket with it. There's a ghost! Your reflection also asks for a cigar. So give it to him.
15. Place the wooden cube in the slot on the dresser.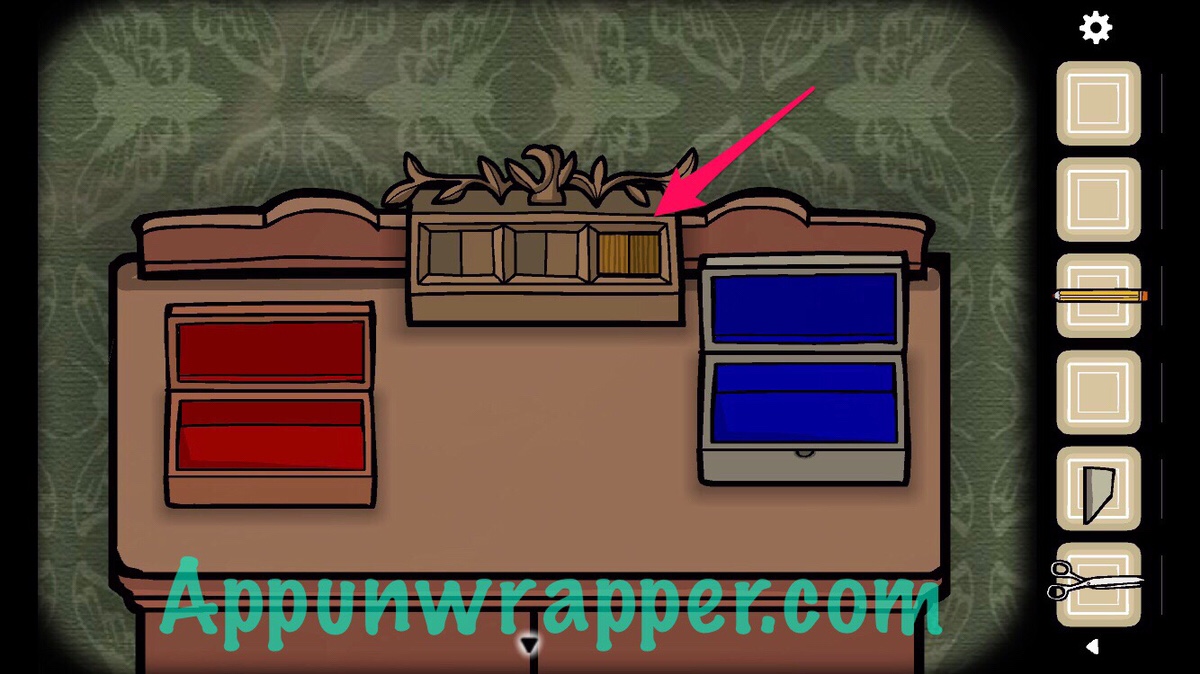 Click on the little numbers below to continue to the next page of the walkthrough or click here.