Cube Escape: Paradox
By: Rusty Lake
Cube Escape: Paradox is the latest addition to the Rusty Lake franchise of quirky room escape games. It's the tenth Cube Escape game and thirteenth Rusty Lake game. It can be tricky, so this walkthrough guide should help you if you get stuck. Feel free to ask for extra help in the comments section.
Walkthrough:
Chapter 1 | Chapter 2 Page 1 | Page 2 | Page 3 | Page 4 | Page 5 | Page 6 | Page 7 | Page 8 | Achievements | Alternate Endings | Other Games
You can watch my video for Chapter 2 or continue on for my step-by-step guide.
61. If you talk to your mom, she asks, "Is he hiding somewhere?" Check under the red sheet. Tap a few times and he'll disappear.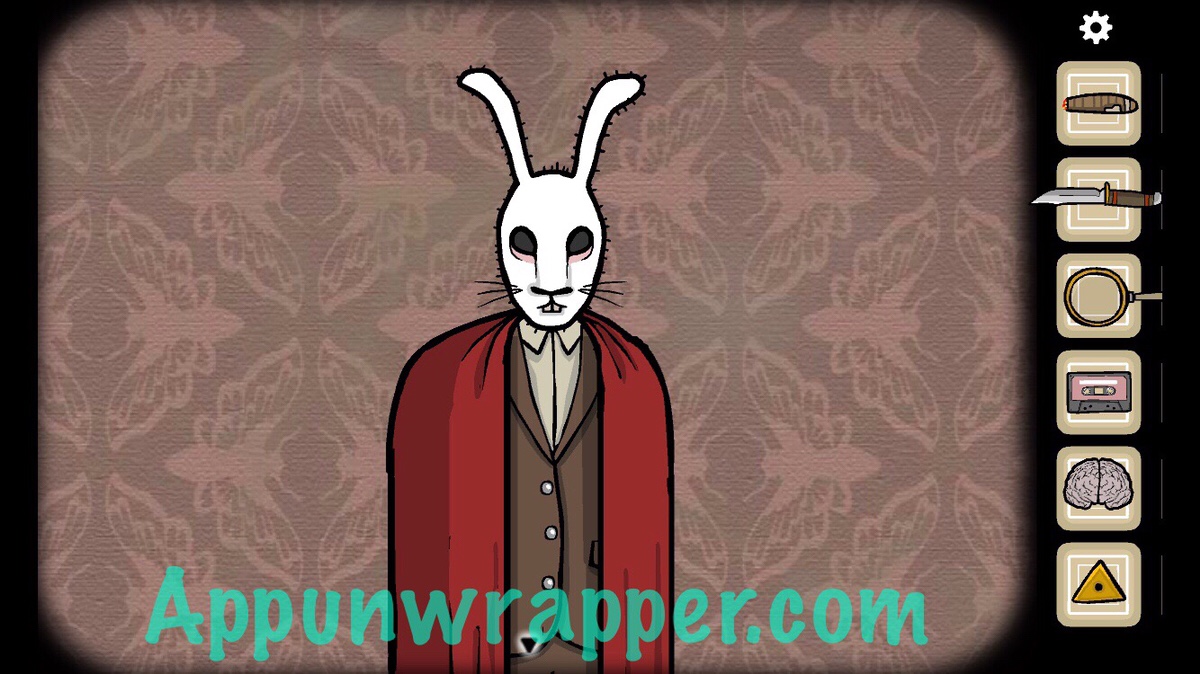 62. Talk to your mom again and she says, "Look at yourself, son." Look in the mirror and tap it to see him there. Tap again and he vanishes.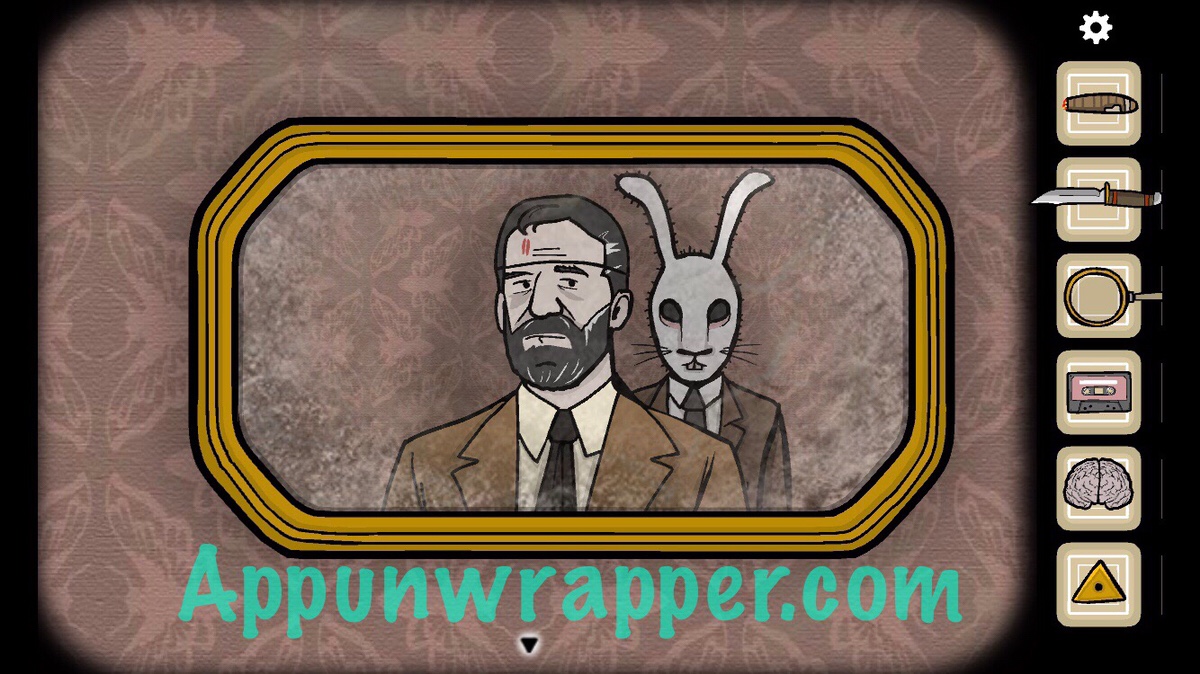 63. Talk to your mom again and she says, "He is somewhere in the world." Open the globe to find him. Tap him again to make him disappear.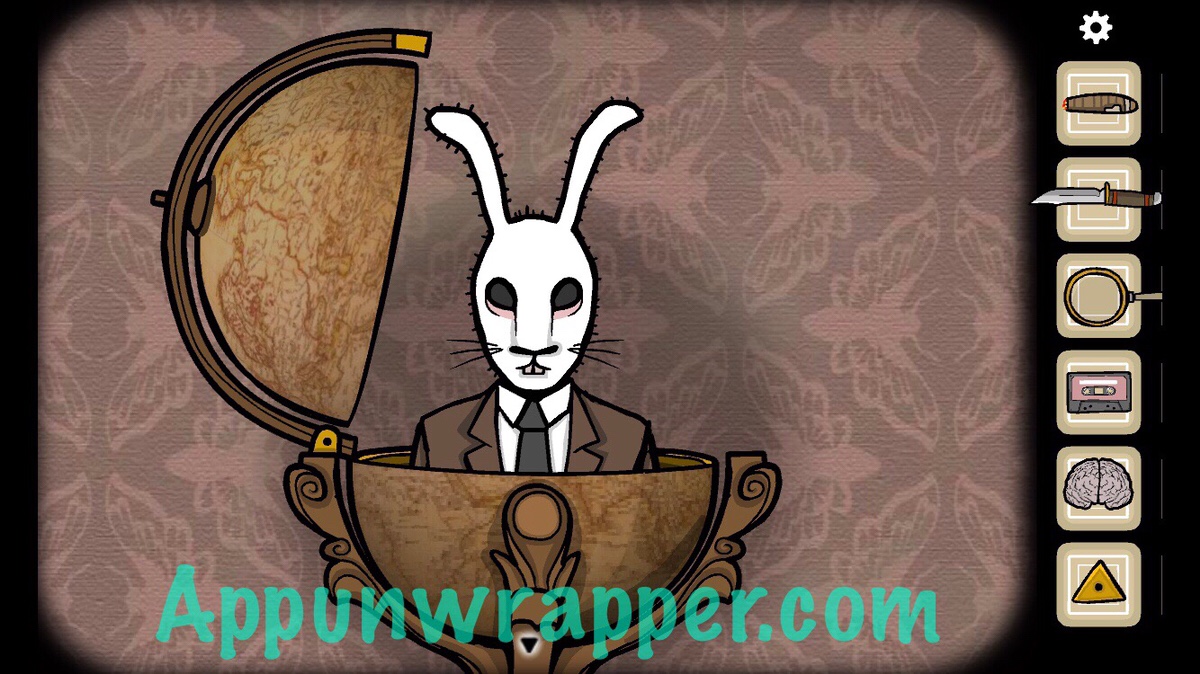 64. When you zoom out, you'll see him not hiding so well behind the deer skull. Which is also why your mom doesn't need to help you and just says, "Where is he?" So tap on the deer mask. He holds up a number of fingers. You need to then tap the antlers that have that number of prongs on it. Keep doing this until he disappears again.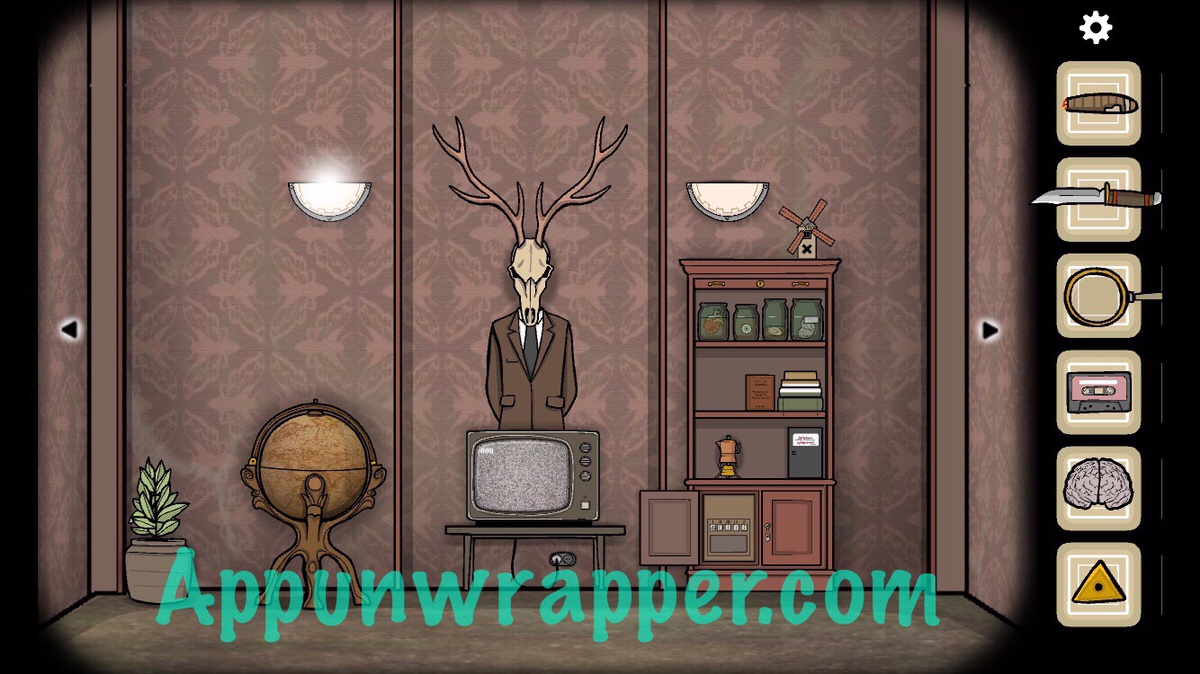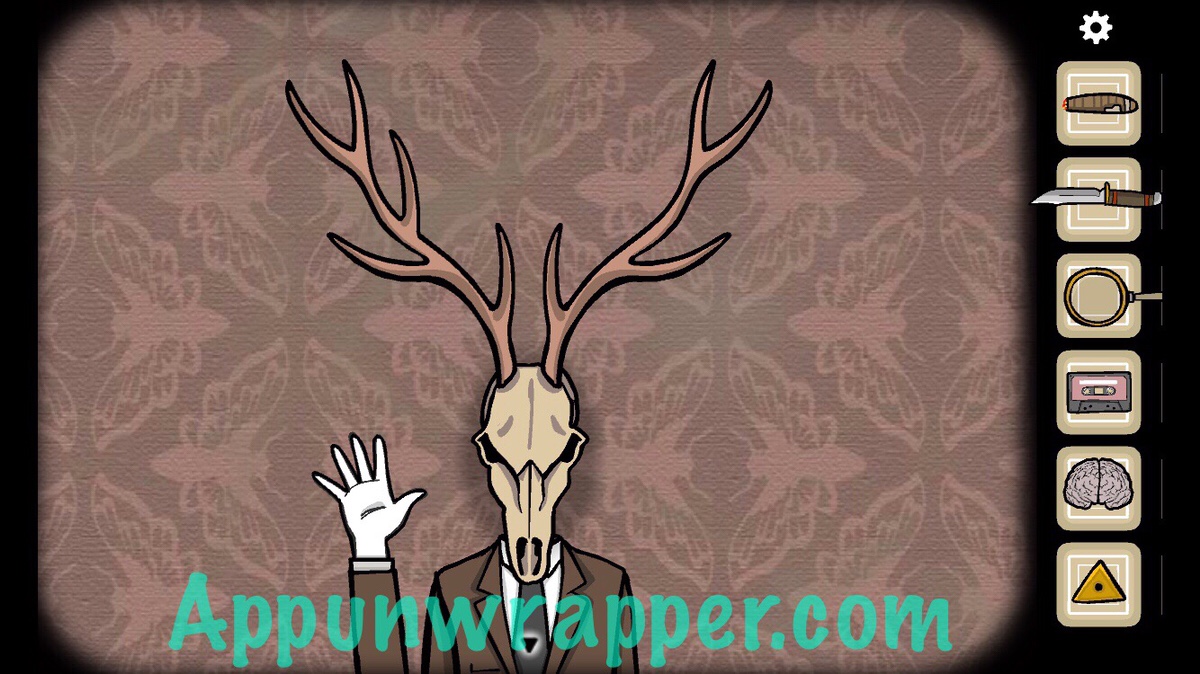 65. Talk to your mom again and she says to turn to channel 369.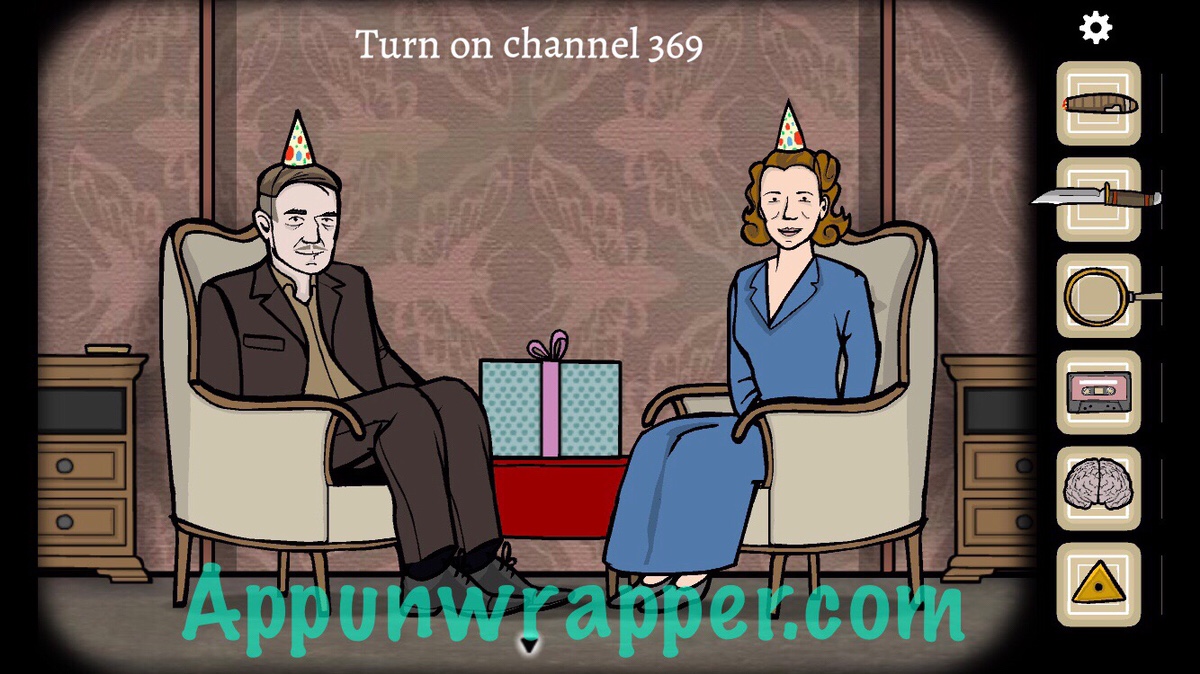 66. Turn to channel 369. Mr. Eilander tells you to look behind you.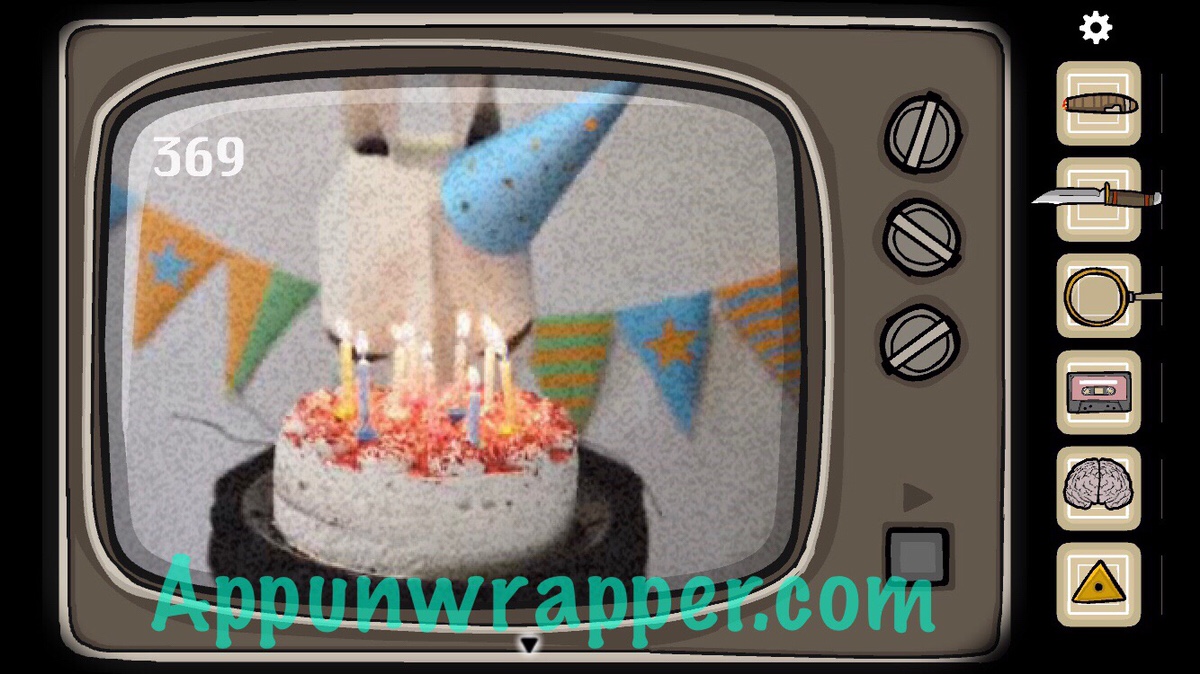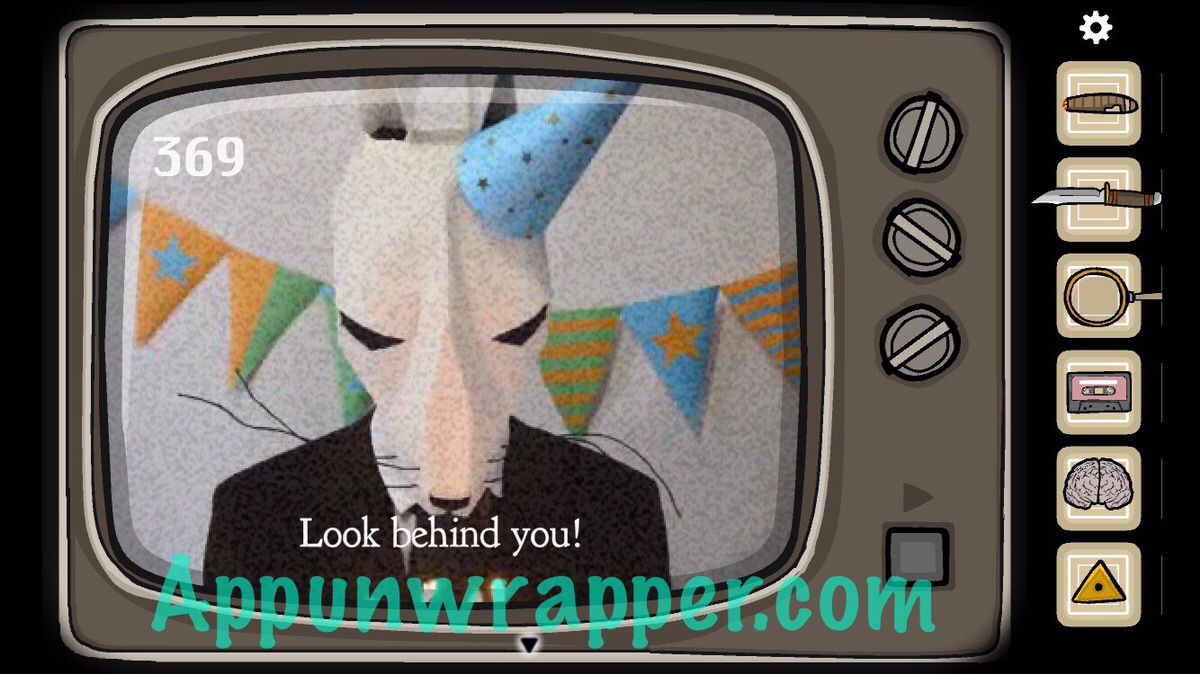 67. Look behind the folding screen to find him again. Tap on his head to make it disappear. Then tap on either his missing head or one of his pockets. Pay attention to where the hand is pointing to and then tap there. If you did it right, a dot will be added to his tie. When you get it right enough times, he'll disappear again.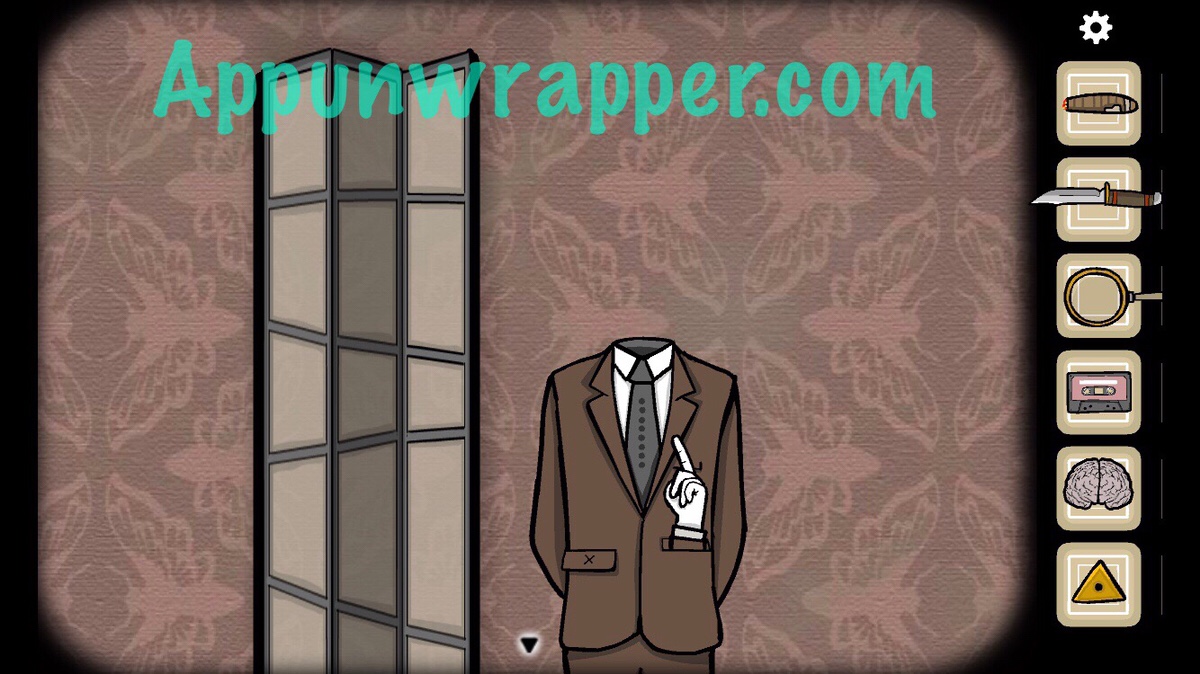 68. Talk to your mom again and she says it's time to open your present. So tap on the wrapped gift. If you played Cube Escape Birthday, this next part shouldn't be too surprising.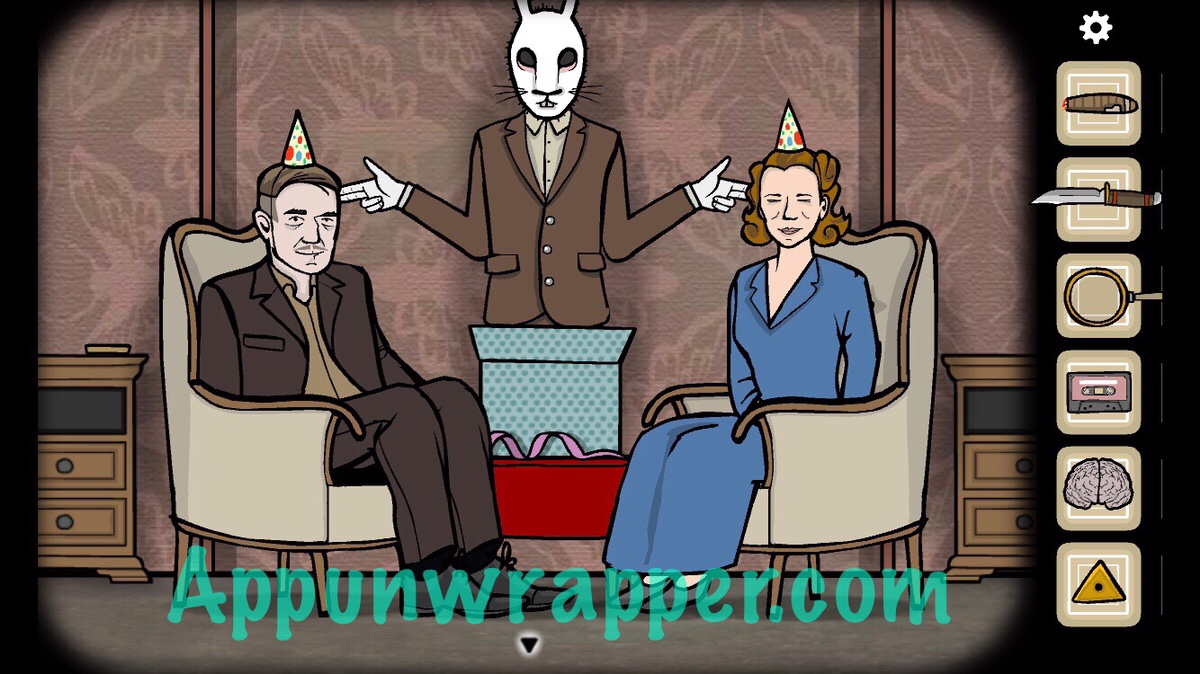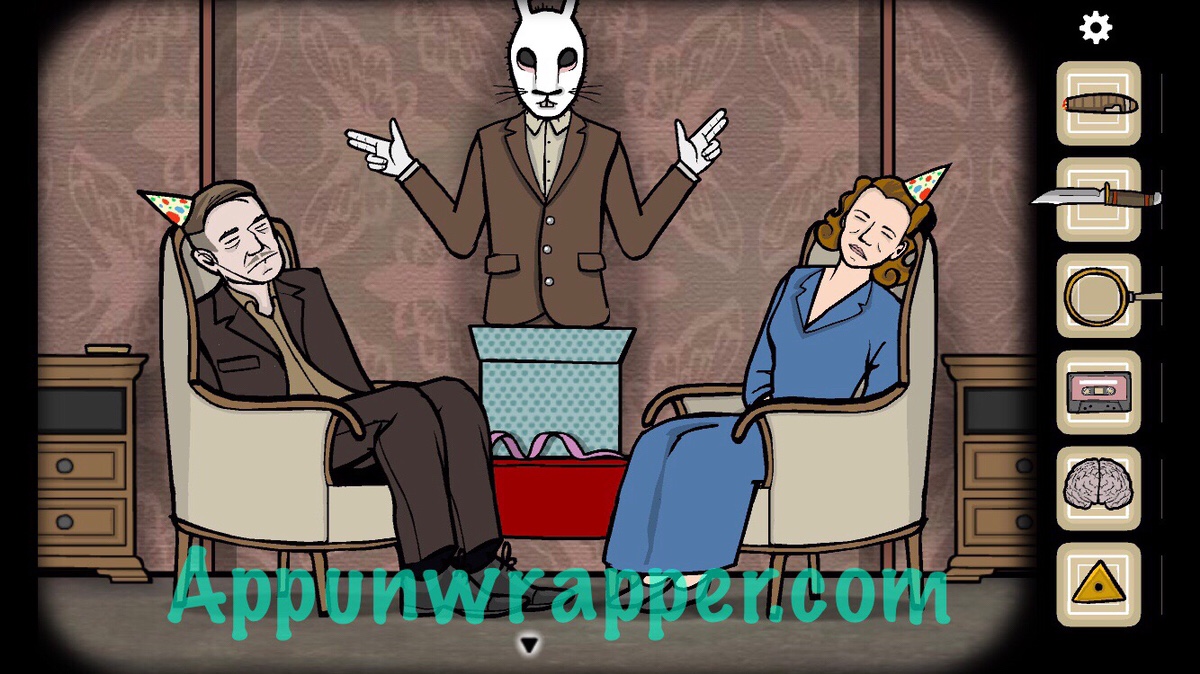 69. Anyway, once your parents are dead, look inside the box. Pick up the newspaper article. We can't solve the puzzle or unlock the box yet.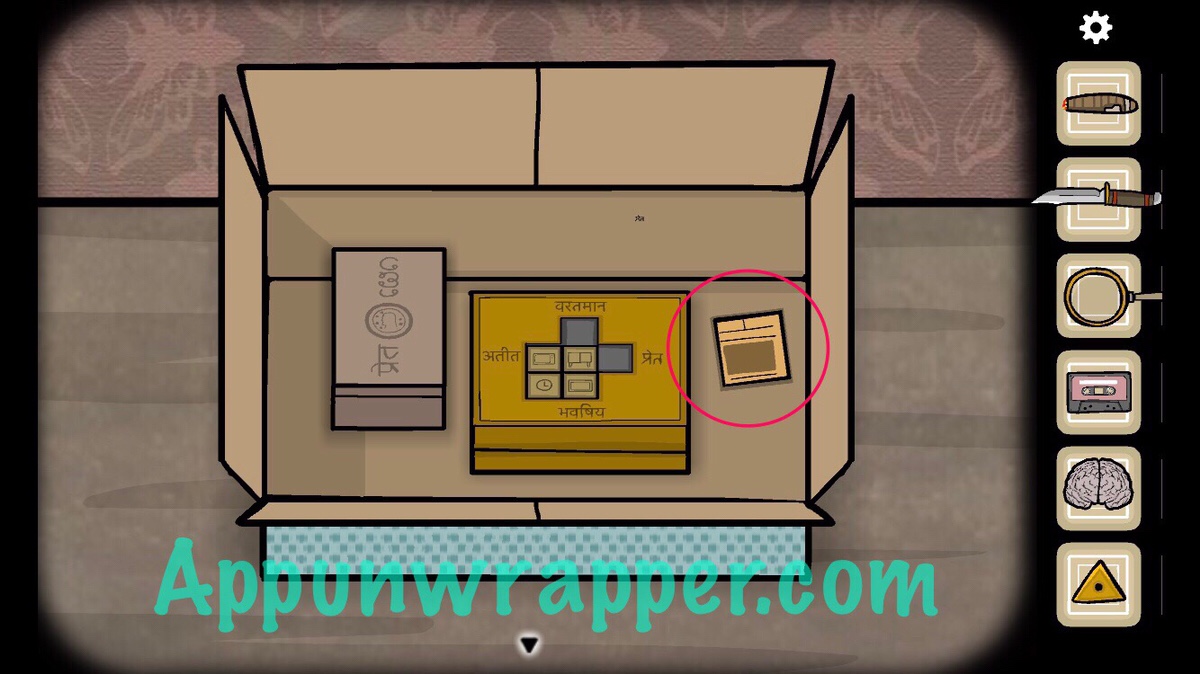 70. Add the newspaper article to the psychological record.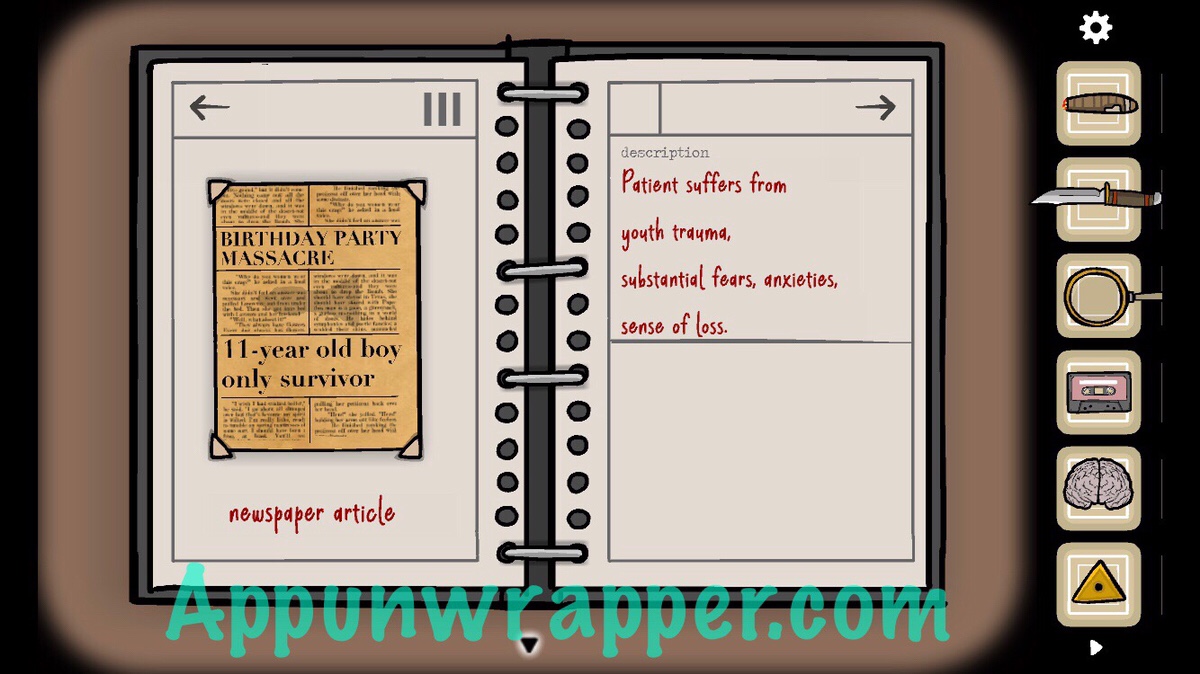 71. Look around the room for strange symbols written in blood.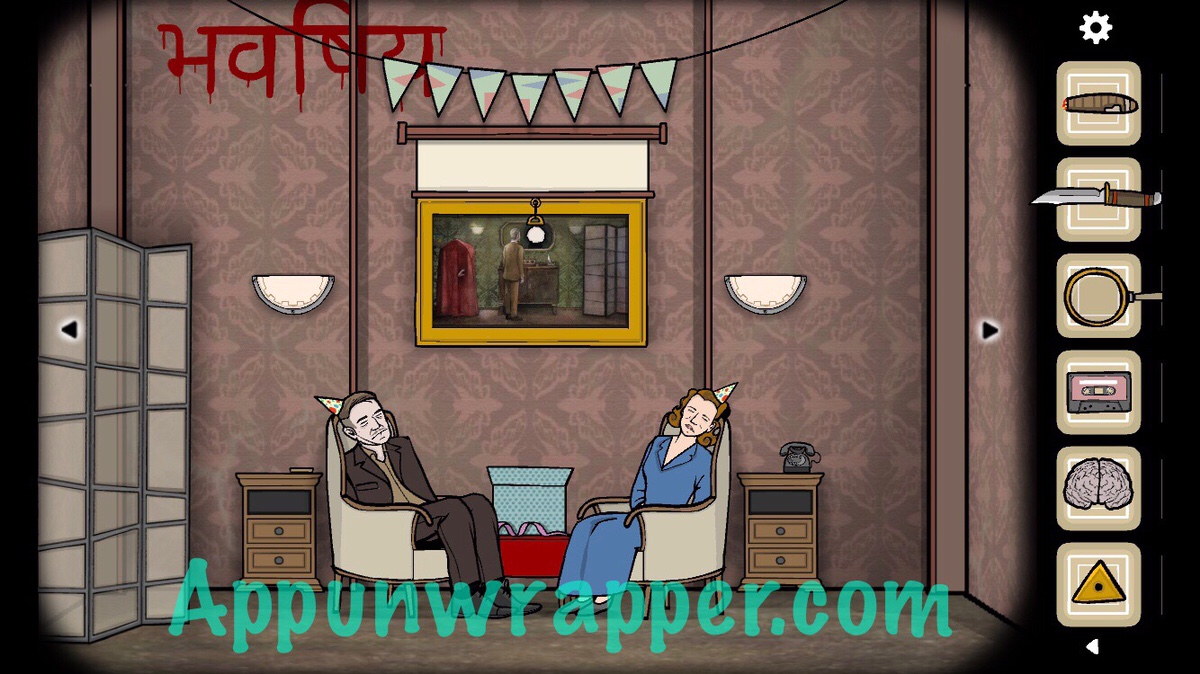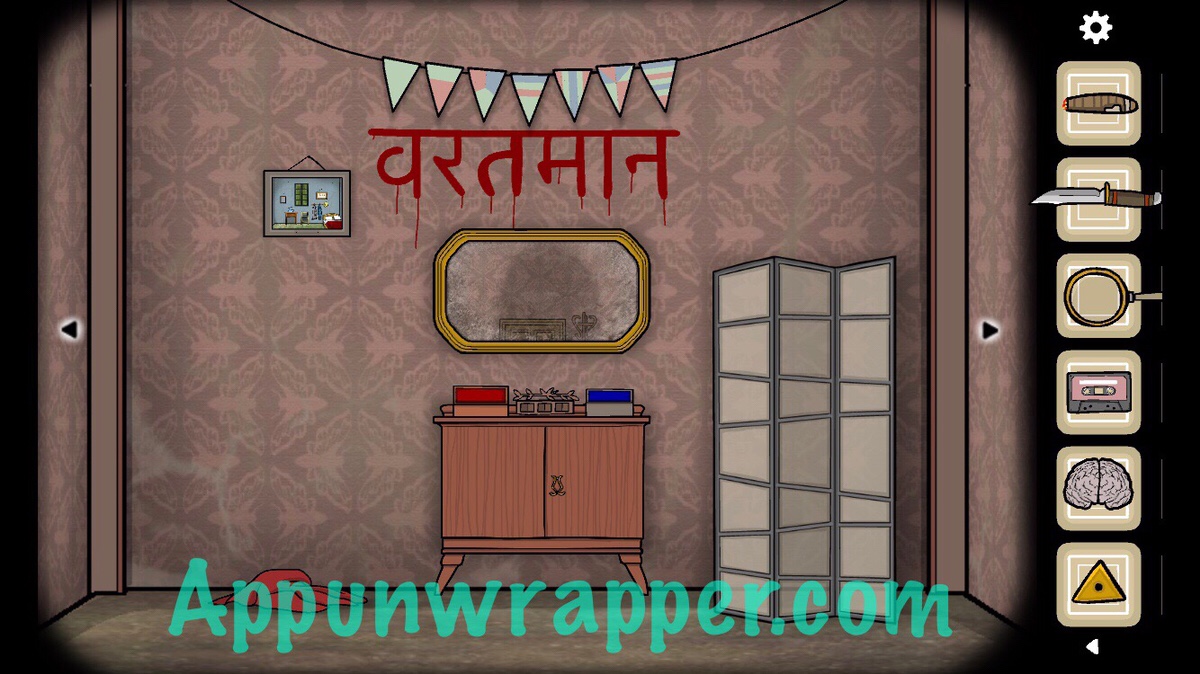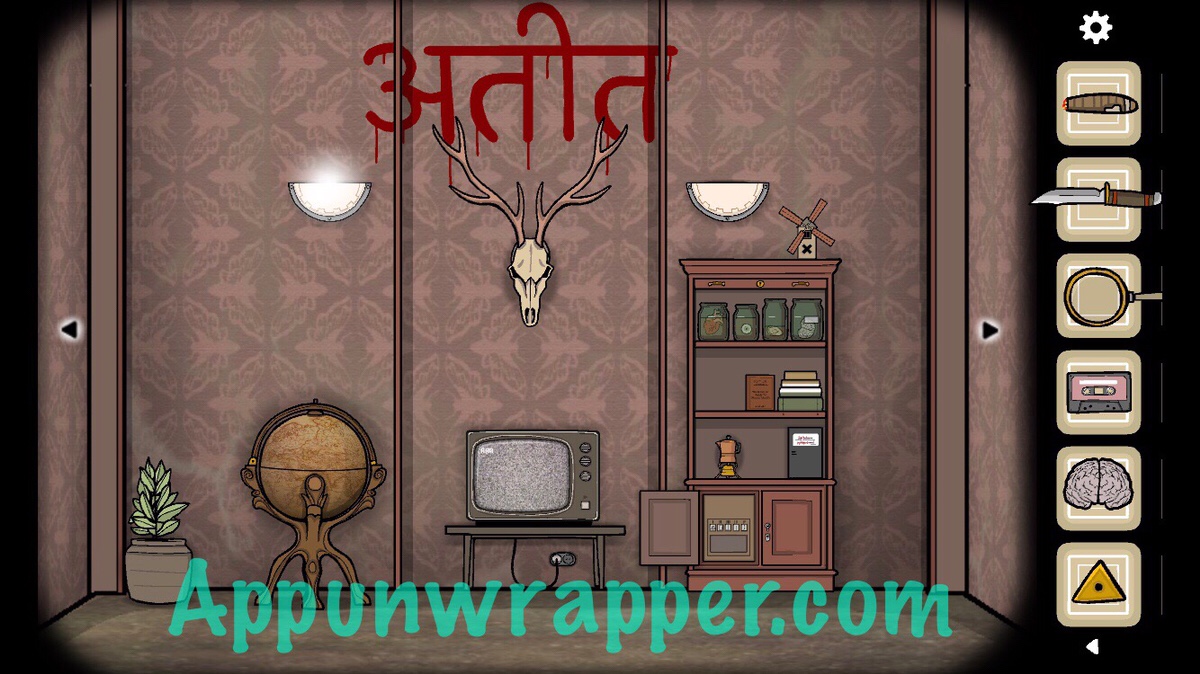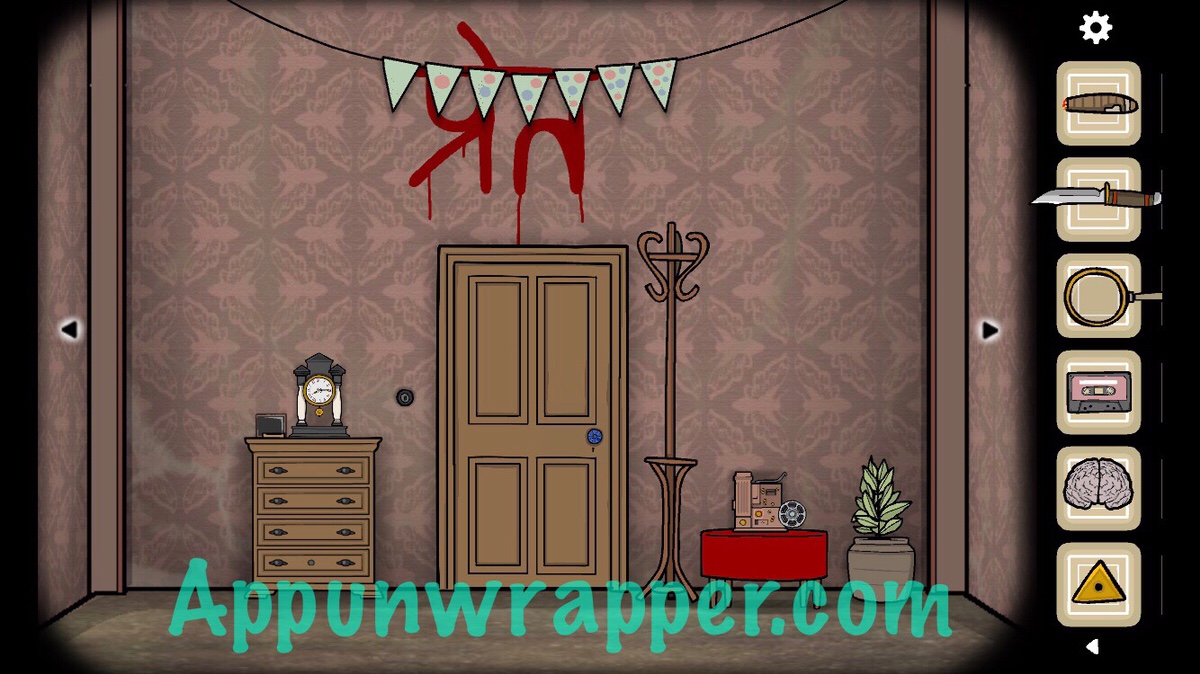 72. Go back to the box and solve the puzzle using the symbols you just saw. Match them to the items near each symbol in the room. Take the mind of the future from inside the box.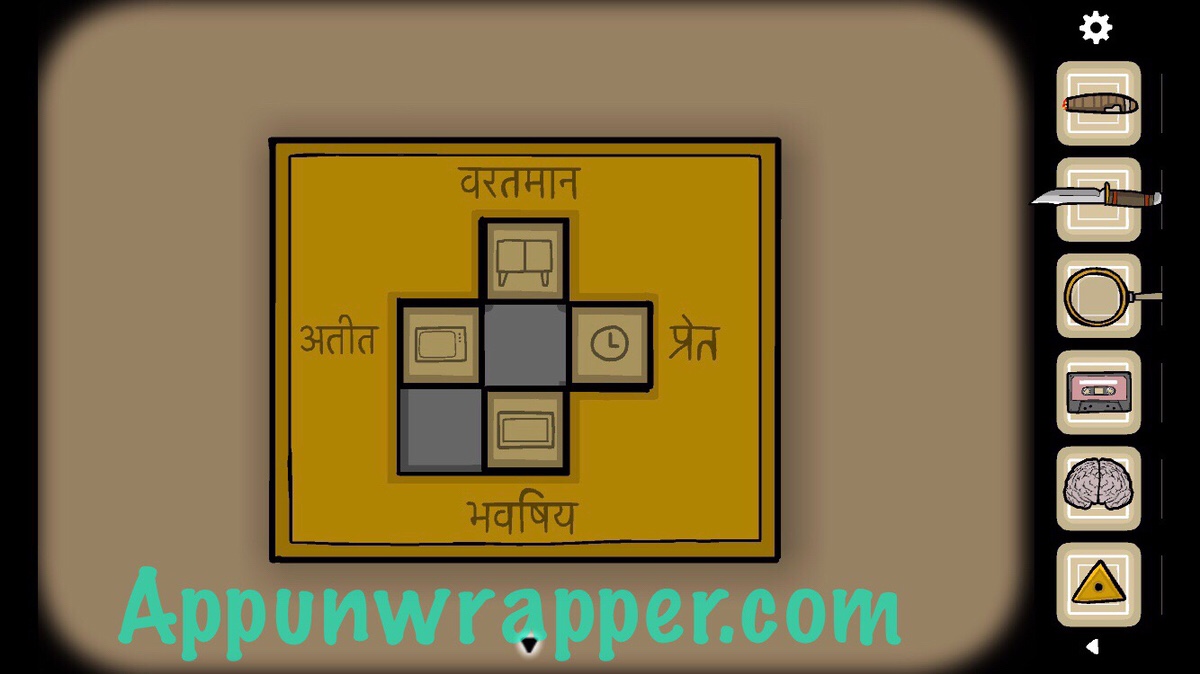 73. Go to the mirror and replace the mind of the present with the new mind of the future. Everything turns yellow!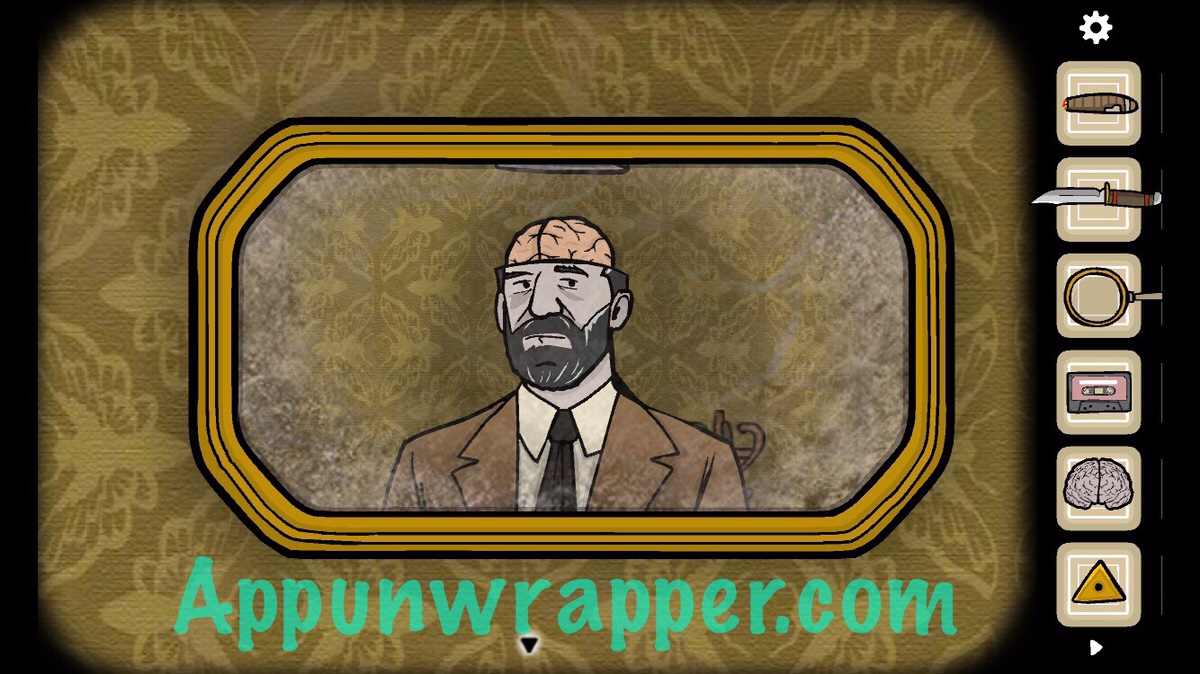 74. Turn around to the two chairs. Look on the table for a chess board and an envelope. Open the envelope to get a key, a flyer, a seal, and then read the letter at the end. It's from Mr. Owl and it says:
"Dear Dale,
As in a game of chess, we all have our role to play in Rusty Lake. Use all of your minds to find our place on the board.
Please seal and return this letter after reading.
Mr. Owl"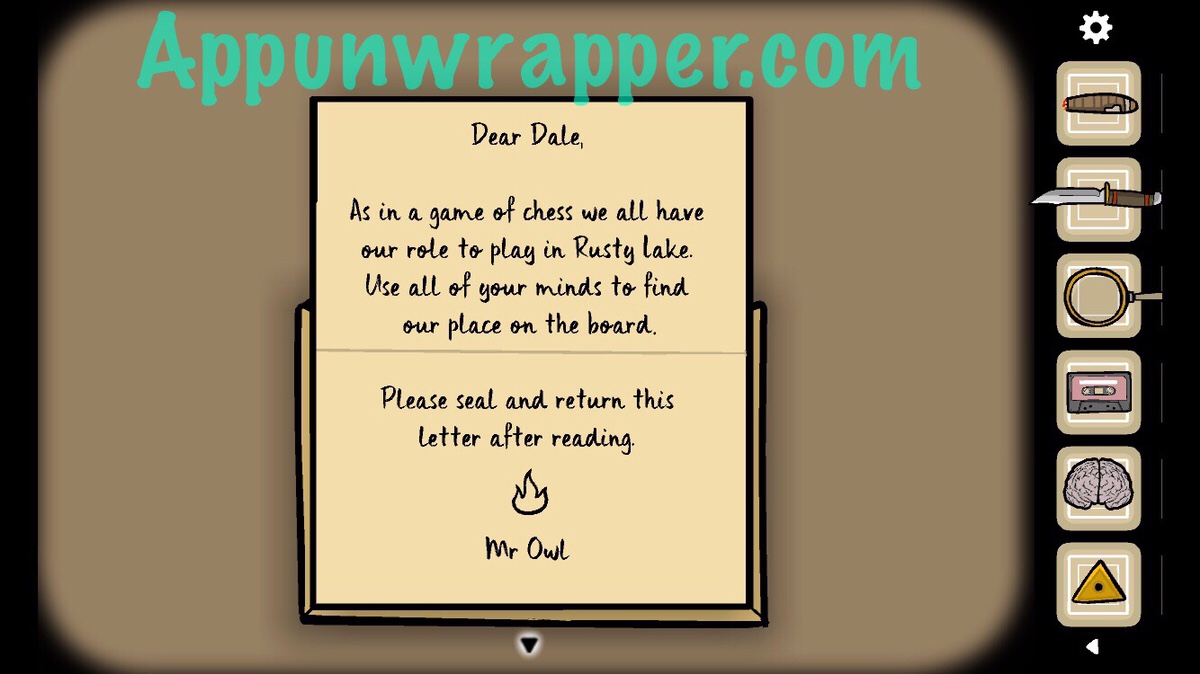 75. So use the seal on the letter. There's an image of fire on it. Use the burning cigar to melt the wax. Then pick up the letter.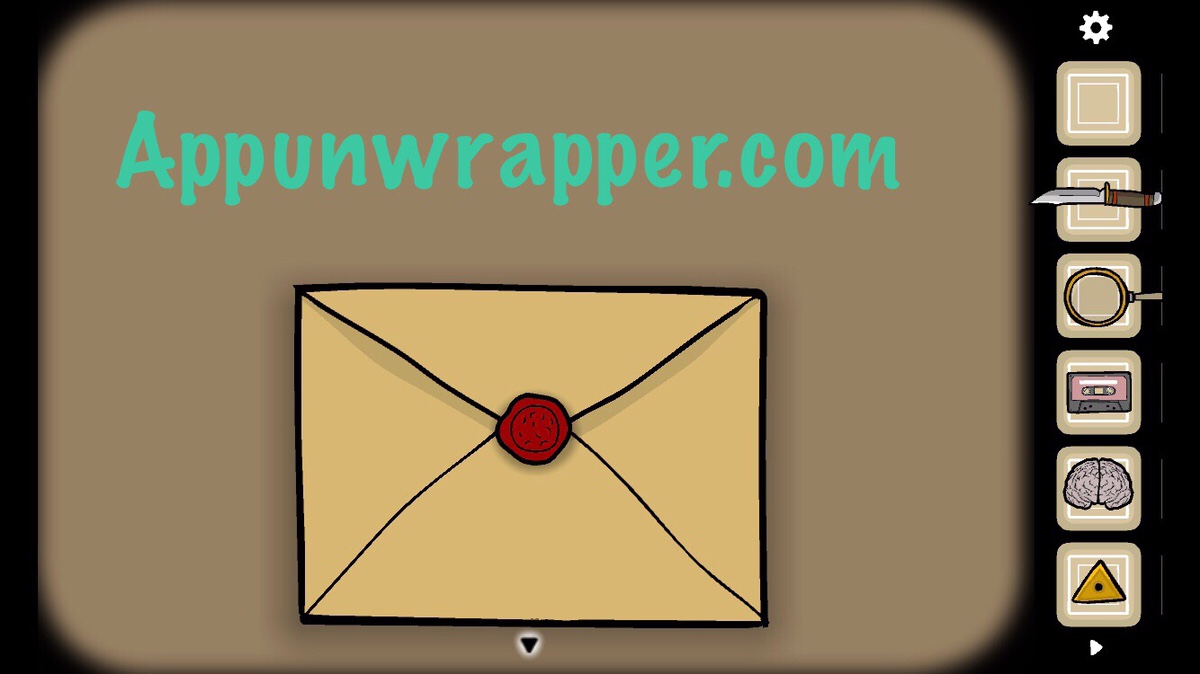 Click on the little numbers below to continue to the next page of the walkthrough or click here.
***
Note: Sometimes a promo code is provided for a game, but it does not affect the review in any way. At AppUnwrapper, we strive to provide reviews of the utmost quality.

Check out my recommended list for other games you might like.

If you like what you see on AppUnwrapper.com, please consider supporting the site through Patreon. Every little bit helps and is greatly appreciated. You can read more about it here. And as always, if you like what you see, please help others find it by sharing it.

I also offer affordable testing and consulting for iOS developers.

COPYRIGHT NOTICE © AppUnwrapper 2011-2020. Unauthorized use and/or duplication of this material without express and written permission from this blog's author is strictly prohibited. Links may be used, provided that full and clear credit is given to AppUnwrapper with appropriate and specific direction to the original content.