Cube Escape: Paradox
By: Rusty Lake
Cube Escape: Paradox is the latest addition to the Rusty Lake franchise of quirky room escape games. It's the tenth Cube Escape game and thirteenth Rusty Lake game. It can be tricky, so this walkthrough guide should help you if you get stuck. Feel free to ask for extra help in the comments section.
Walkthrough:
Chapter 1 | Chapter 2 Page 1 | Page 2 | Page 3 | Page 4 | Page 5 | Page 6 | Page 7 | Page 8 | Achievements | Alternate Endings | Other Games
You can watch my video for Chapter 2 or continue on for my step-by-step guide.
106. In the mental health guide, it tells you to give the hand behind the curtain the egg. So remove your brain and do so. Then tap the curtain a few times to reveal a man holding a wooden cube.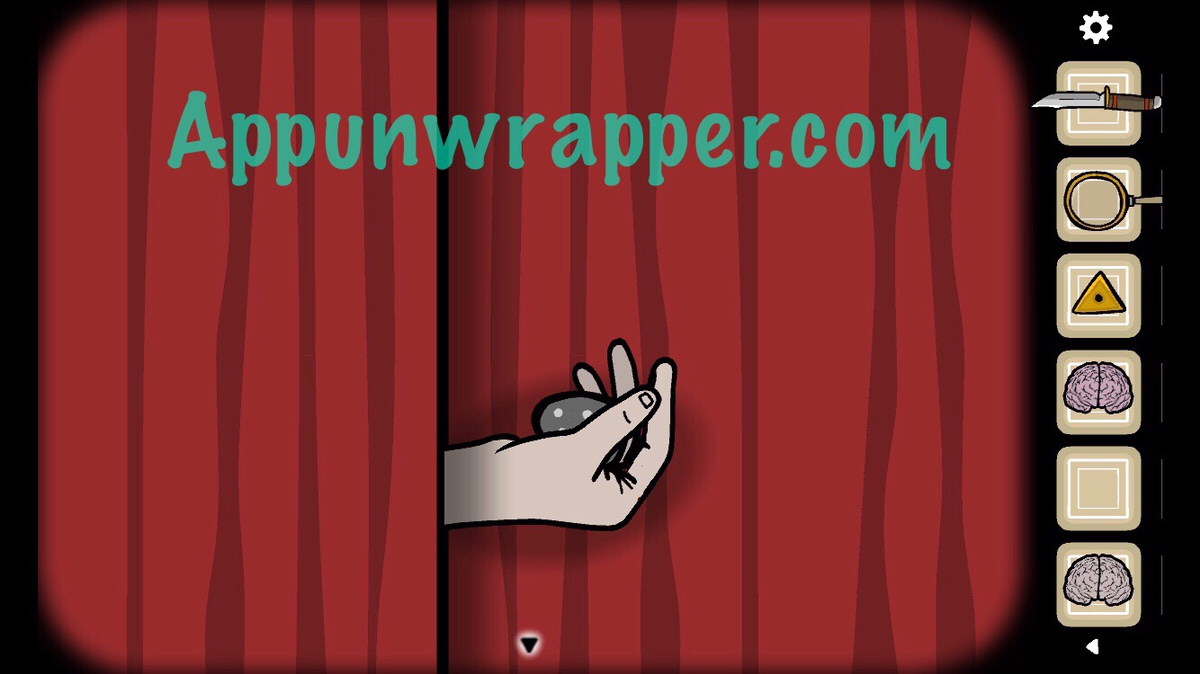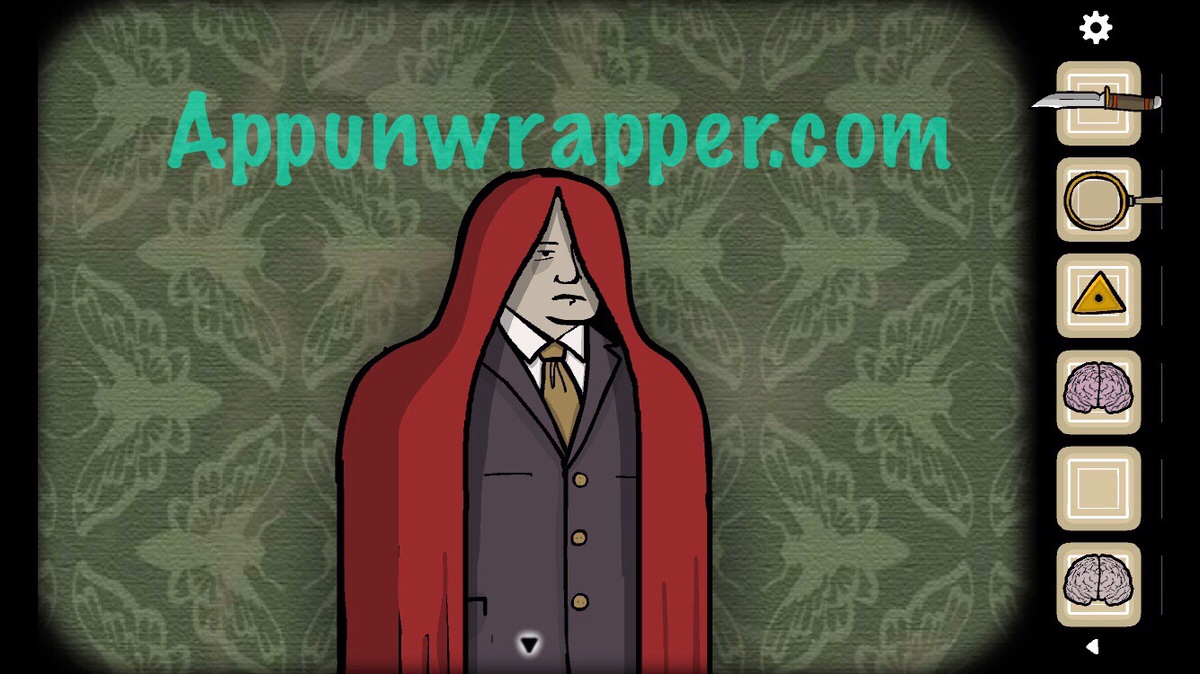 107. Try to take the cube and he says he can't think. So use the knife to cut open his head and place the present mind inside. He'll turn into Mr. Owl! He says:
"Dale, we meet again. Finding your corrupted soul is the final test."
Take the cube from him.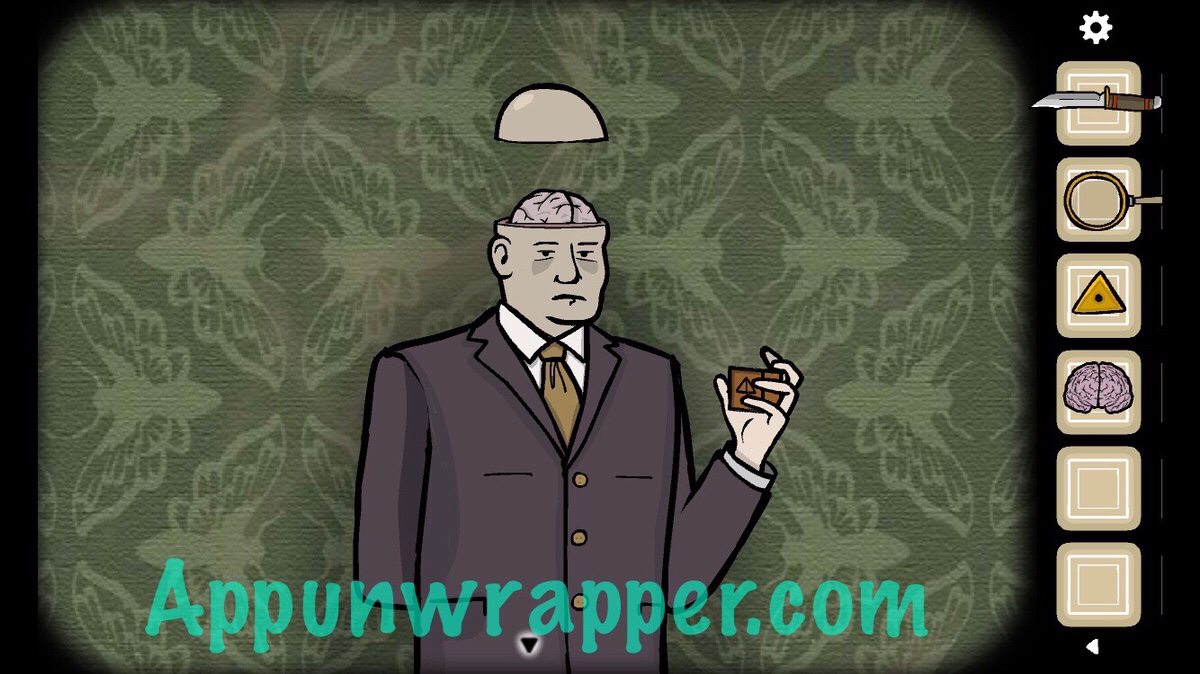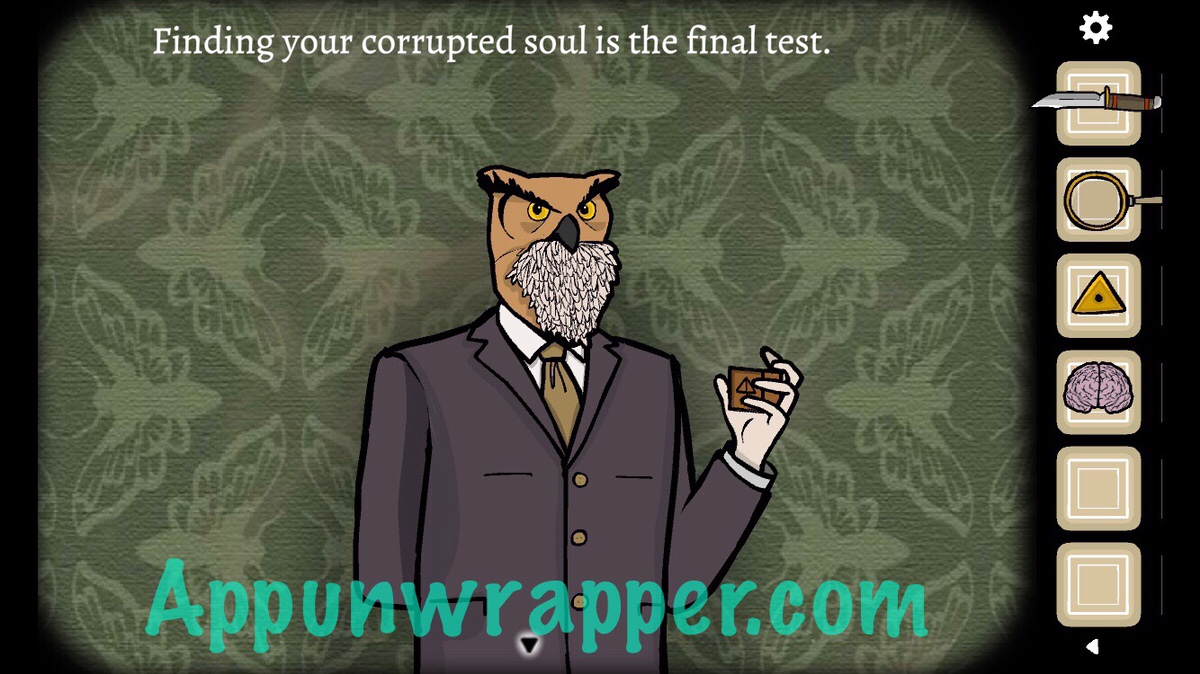 108. Tap his head. He'll turn back into a human. Place the mind of the past in his head and he'll turn into…I forgot his name. He says:
"Once I was a man like you. But the lake helped me (a great sacrifice was needed) to become something else.
Take the iron cube.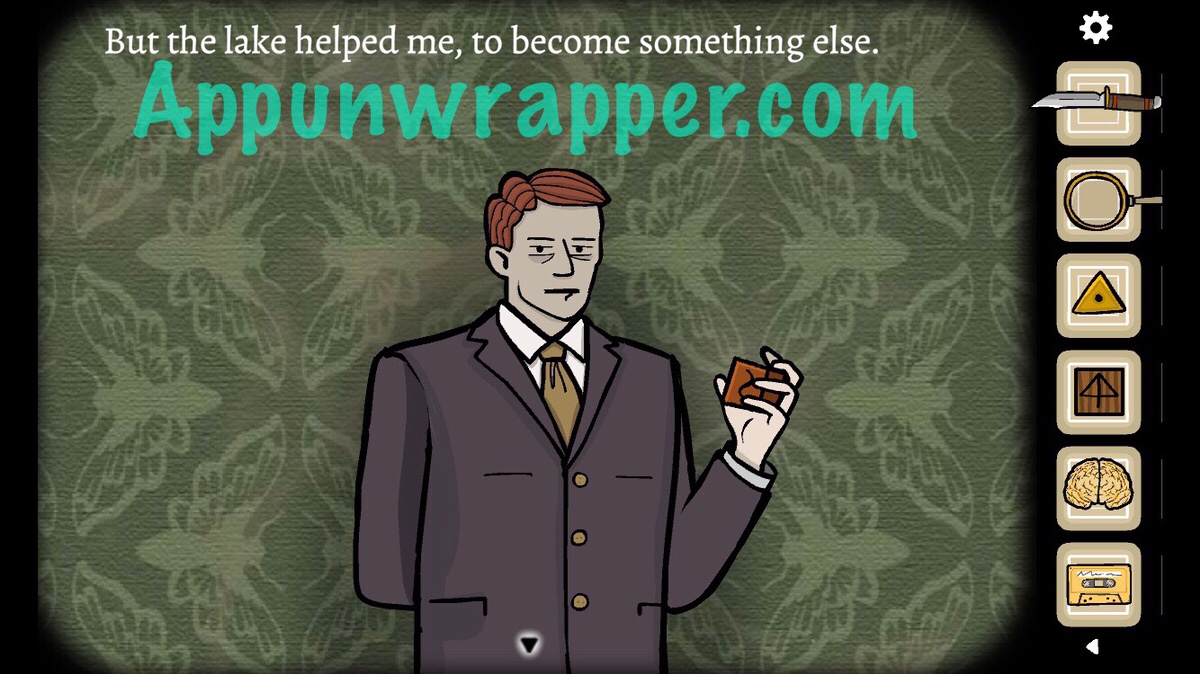 109. Tap his head. He turns back into the first man. Place the future brain in his head. He turns into…a fish. And says:
"My time is limited, Dale.
I need a successor, the ruler of the lake.
Dale, continue your journey and face your corrupted soul."
Take the glass cube from him.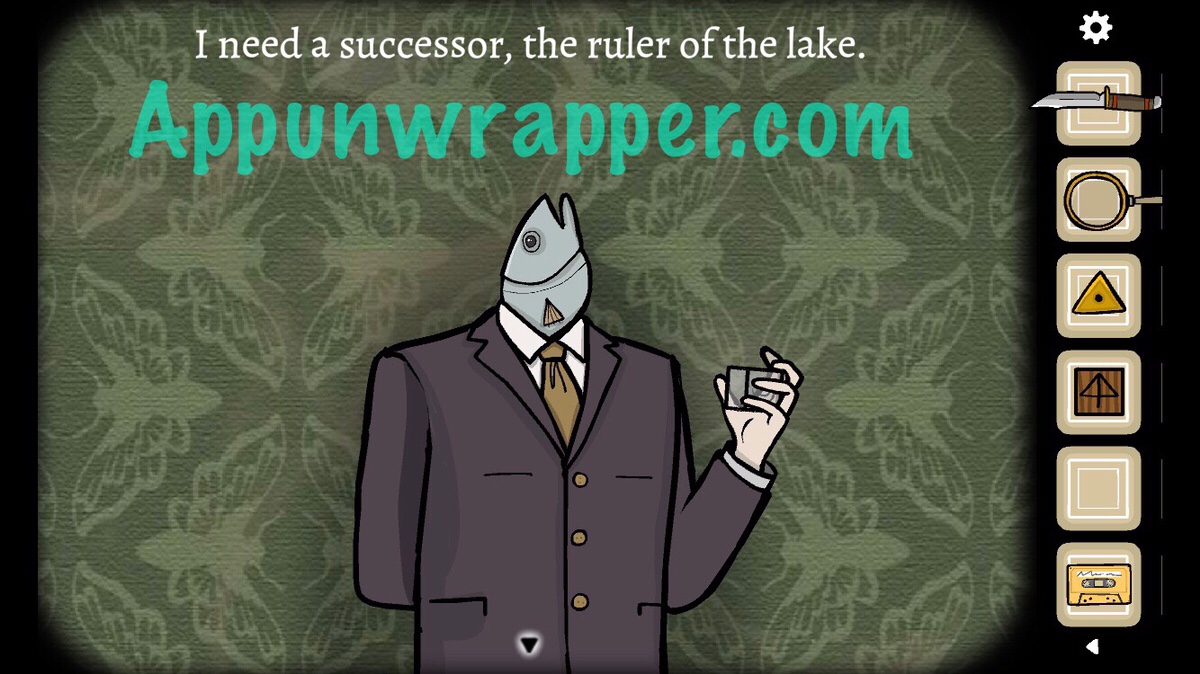 110. Now you have all three cubes. Make sure to put them in the right way. It goes wood, glass, iron. Then, when you open the cabinet to get the blue vial, there's some tiny print in there. Use the magnifying glass to read it. It says TV 726. You can't use the TV at the moment, but do it in a fresh game to get a Steam achievement.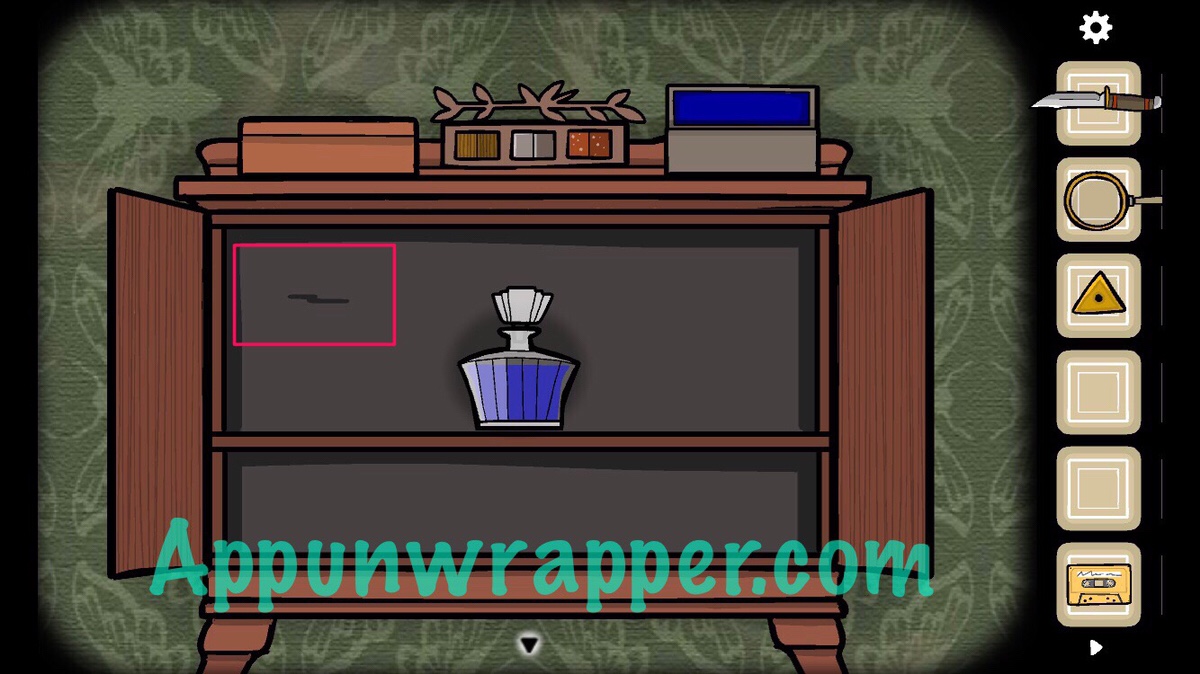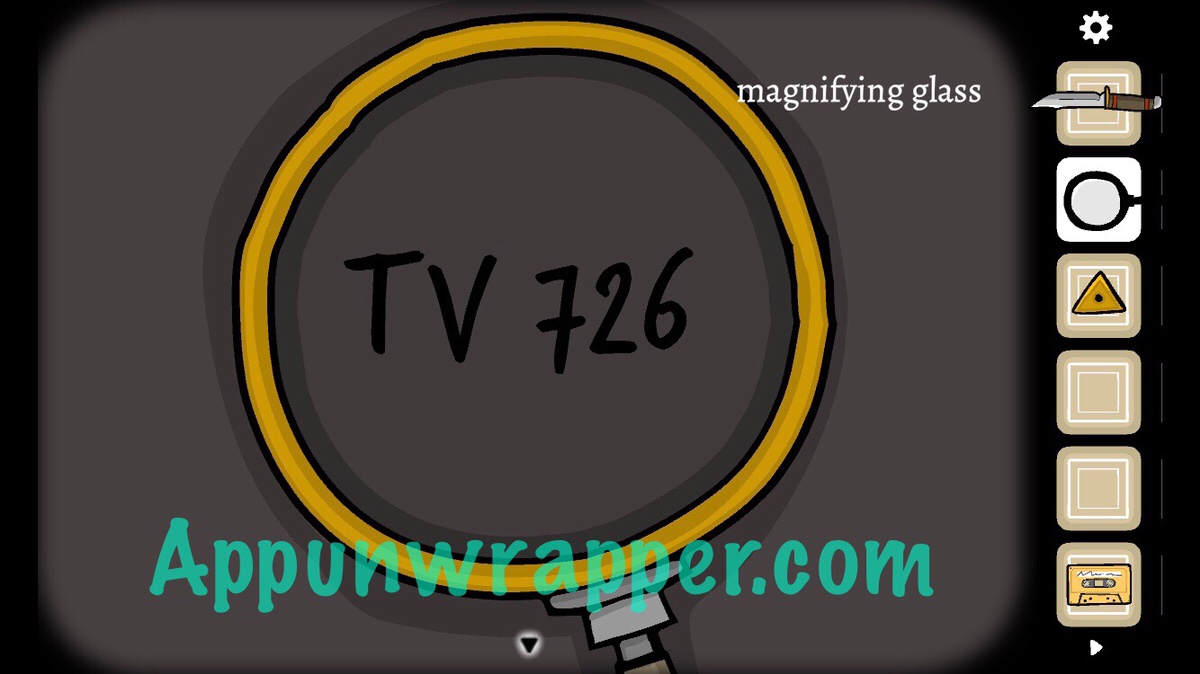 111. Go to the mirror and drink the blue vial. You'll turn into the corrupted soul! Tap a few times and the whole room will change.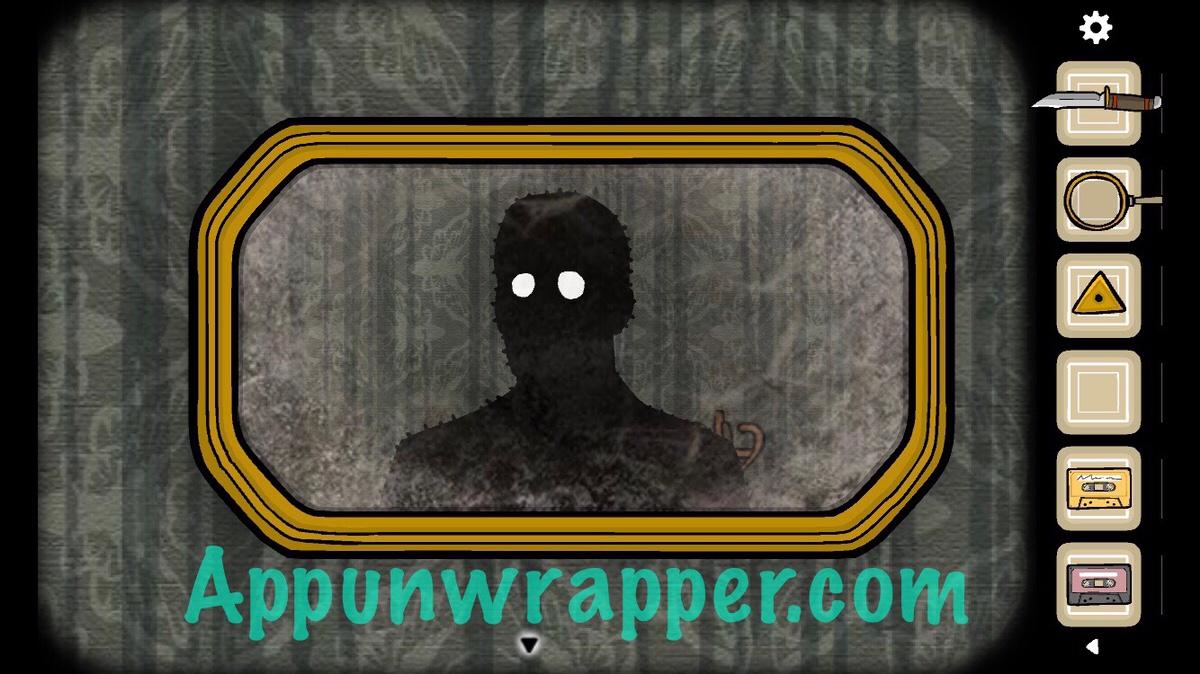 112. Go around the room and find the moth on each side. Tap it to reveal an image. When you get to the door, the moth turns into a key. Pick it up and use it to unlock the door. Go through.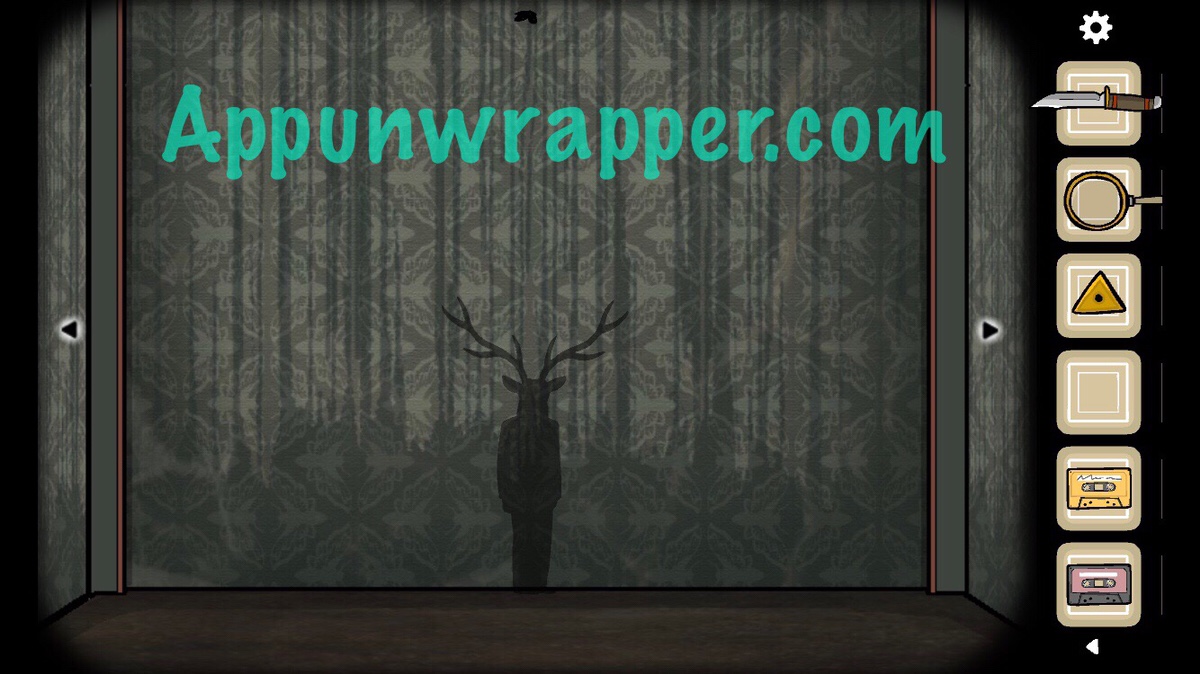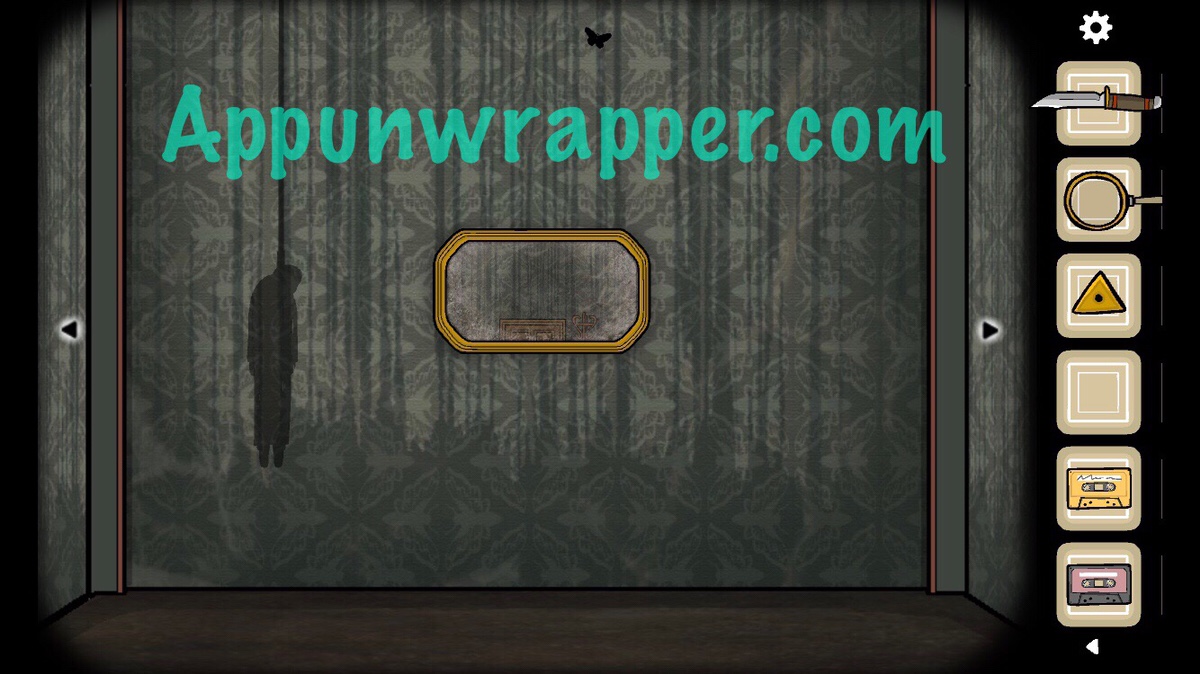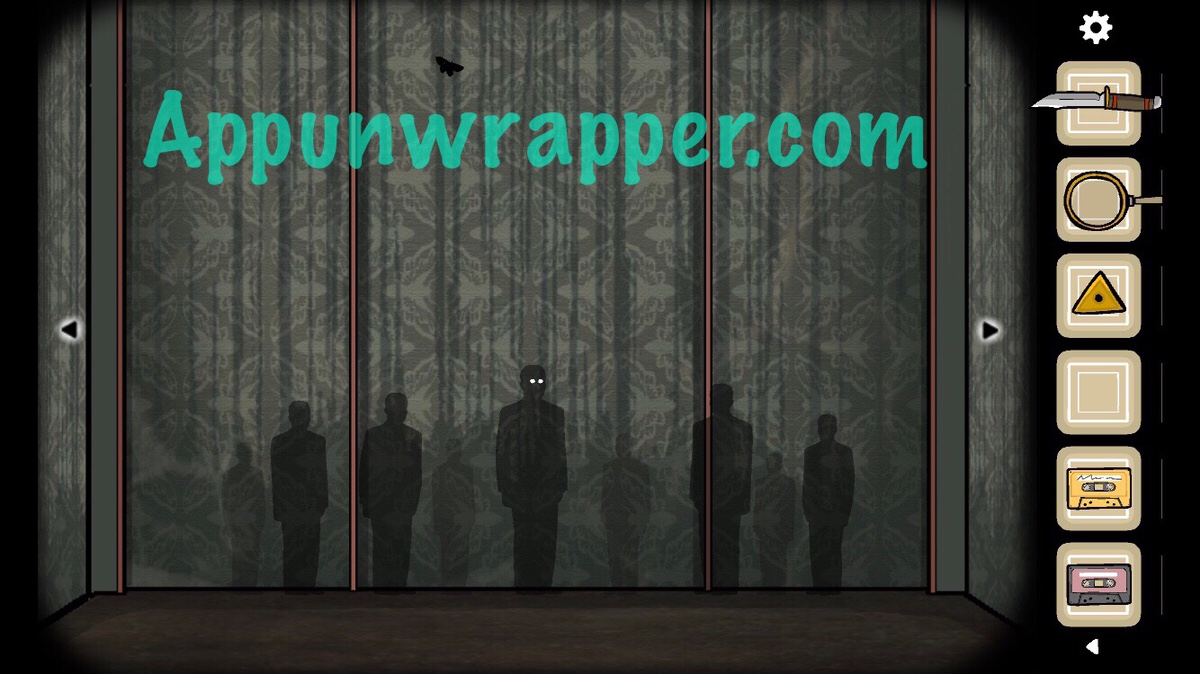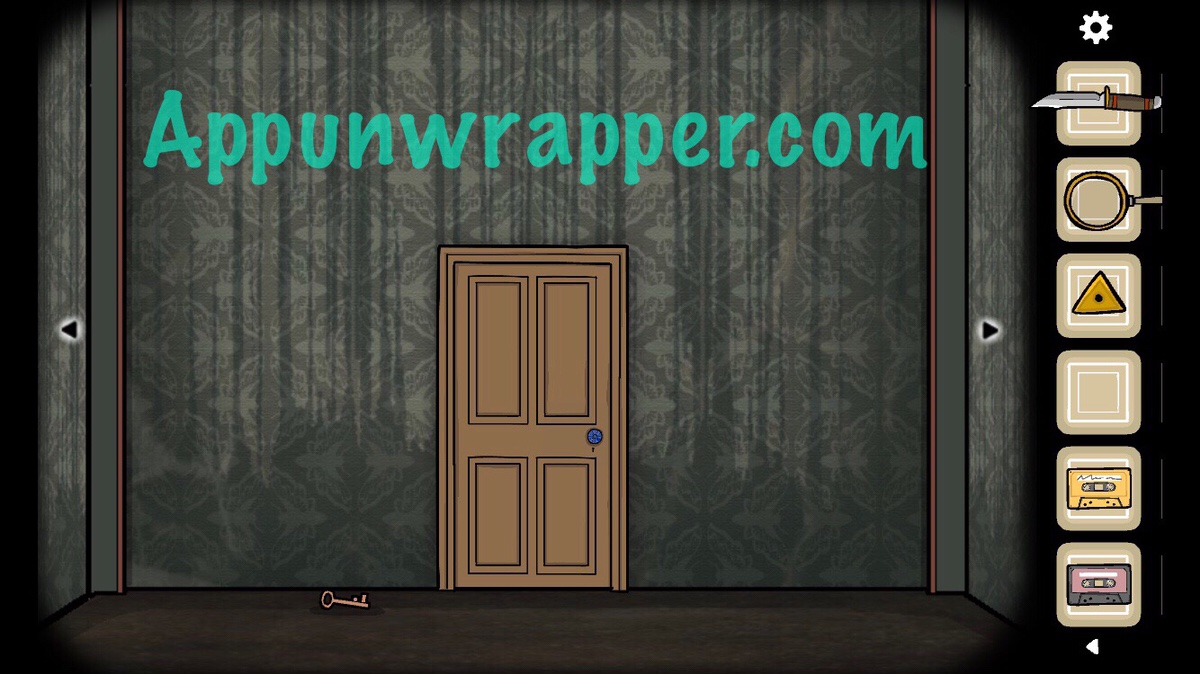 113. Follow the arrows on the trees to your own dead body. Pick up the map to see where you are.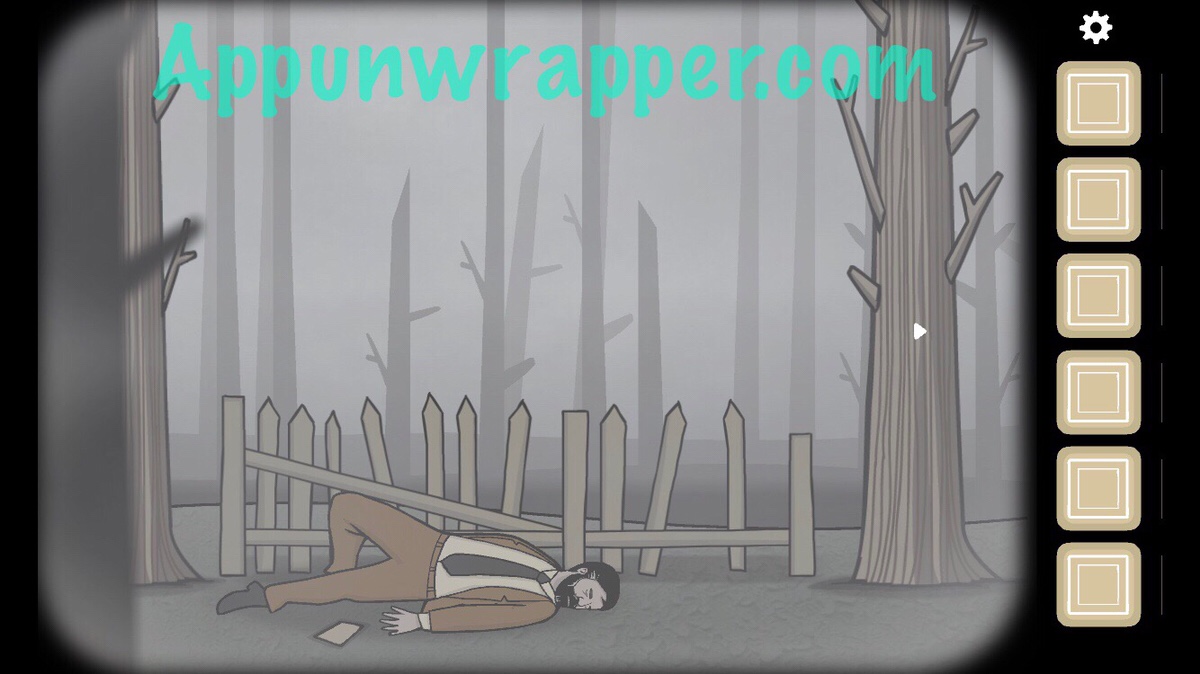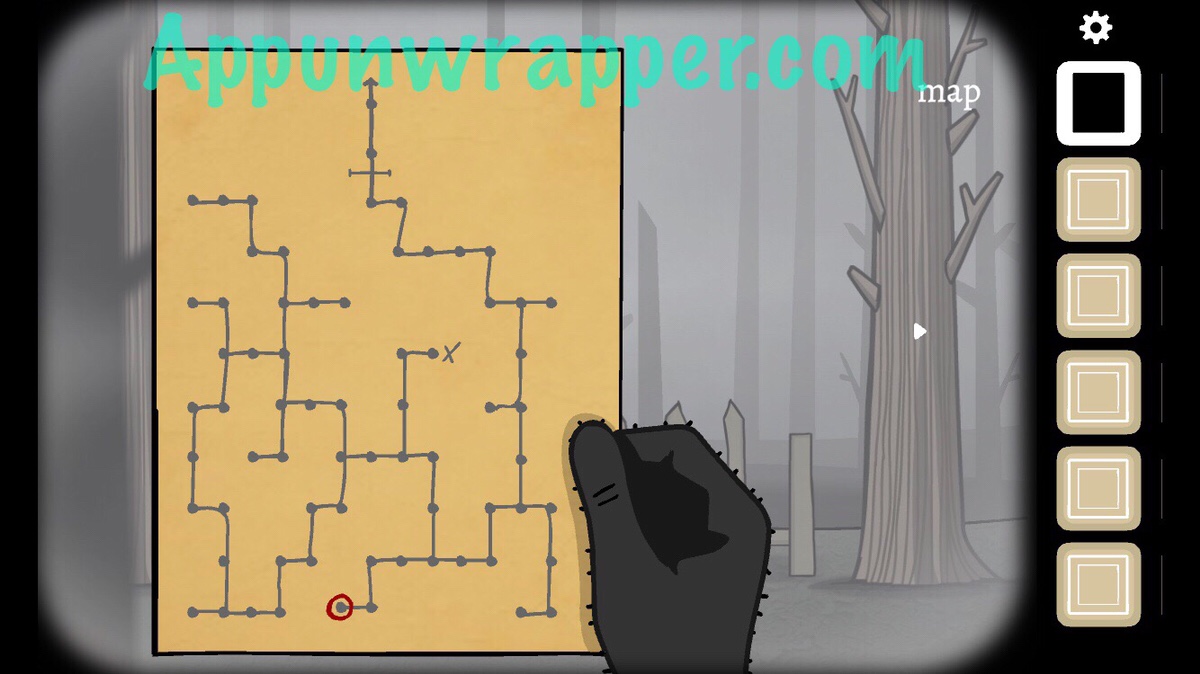 114. Once again, make your way to the X. Meet Mr. Crow. He'll say, "You know what to do." Take the knife from him.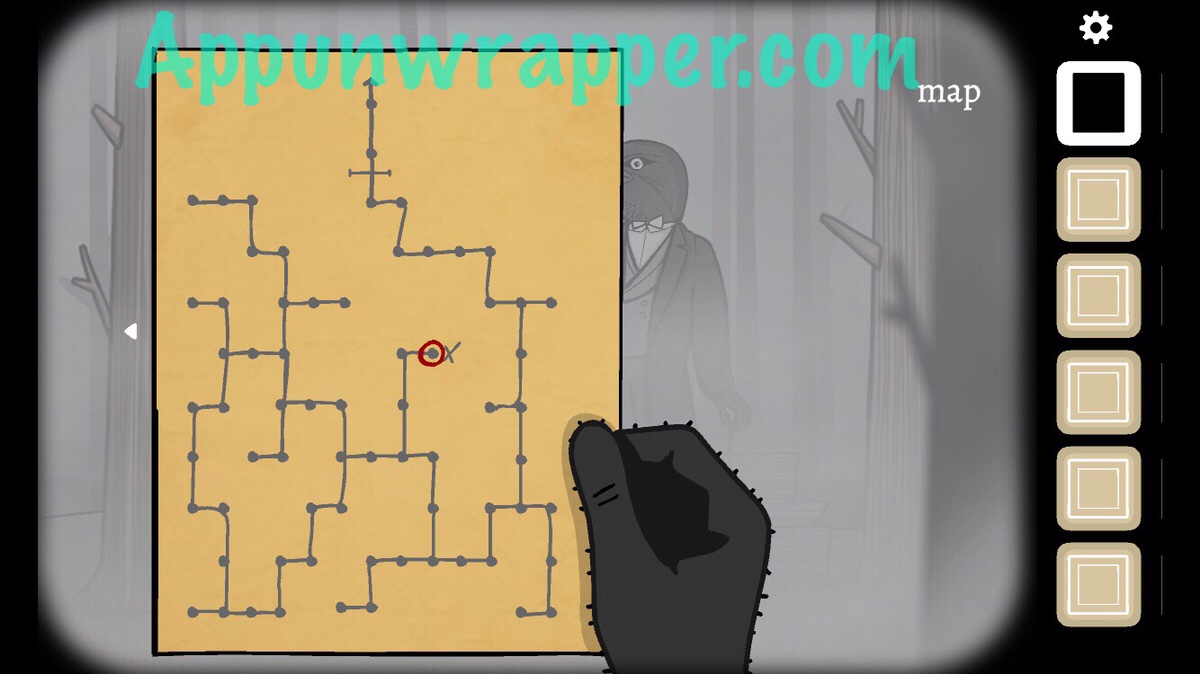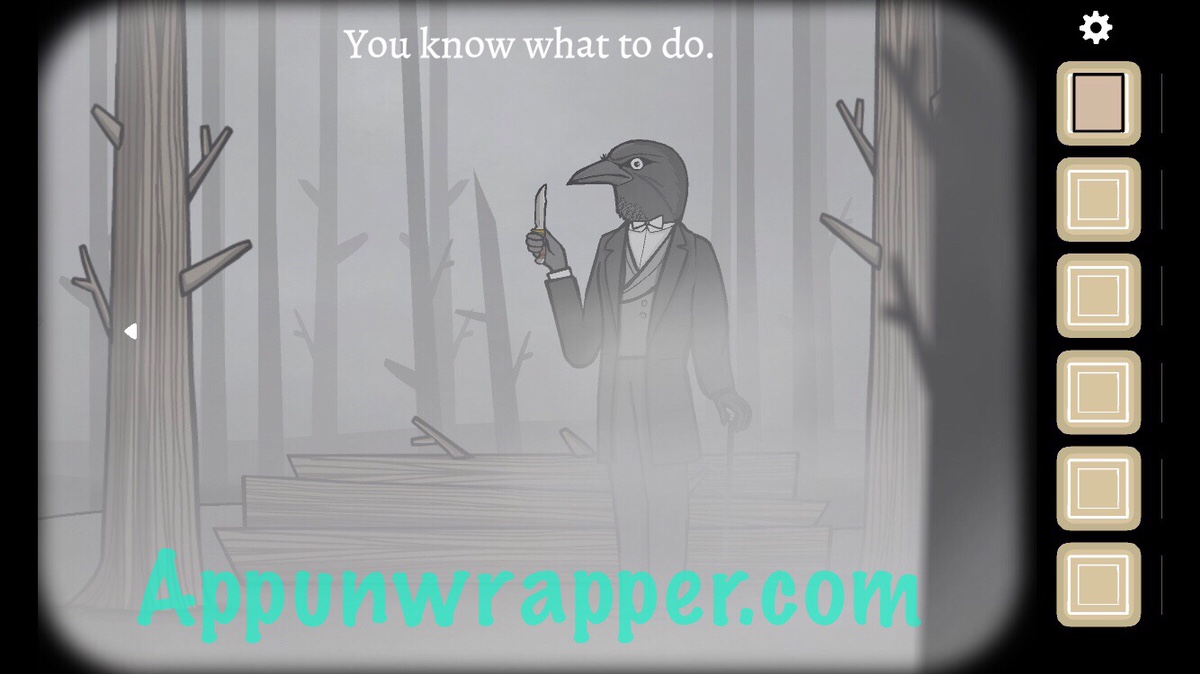 115. Walk around more to find this man running around. Try following him.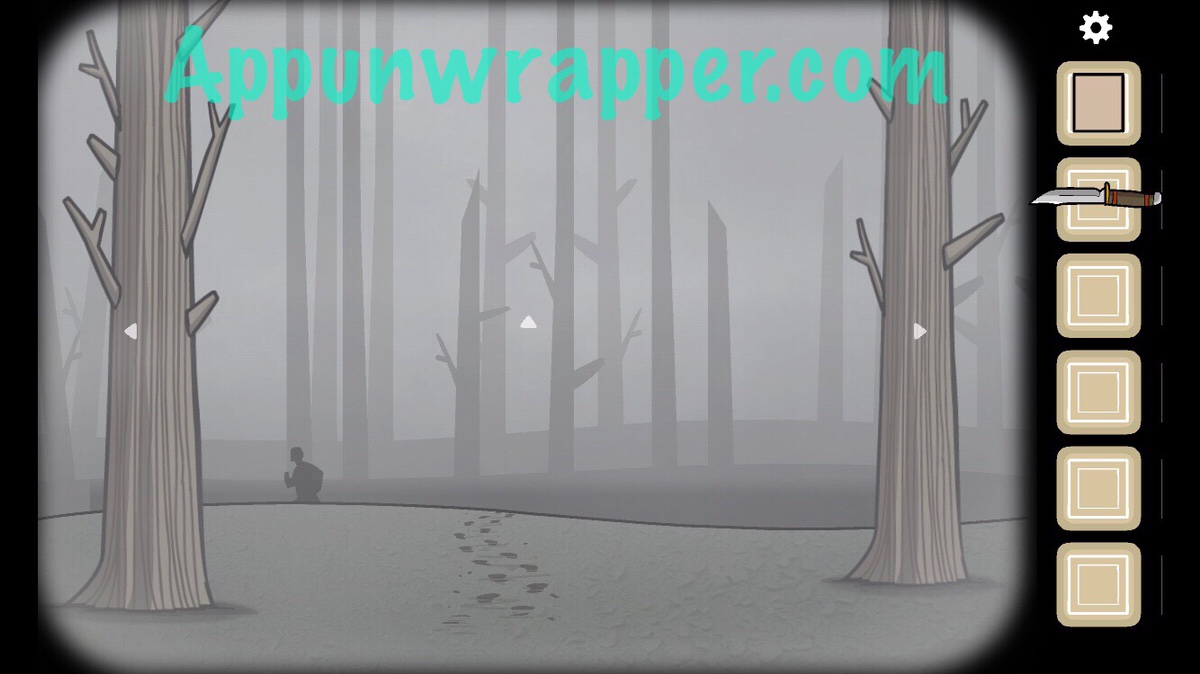 116. If you follow him to one of the X's from the Chapter 1 map, you find yourself standing there next to a rock with another map. Tap on him and he says, "Please embrace your corrupted soul."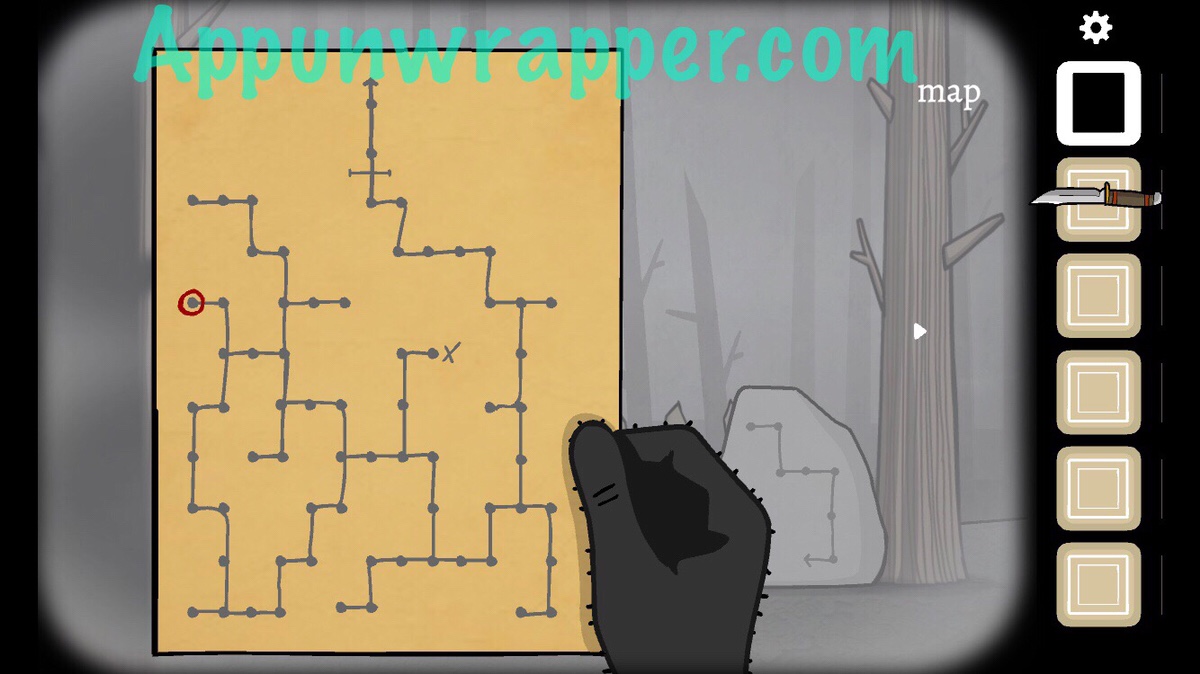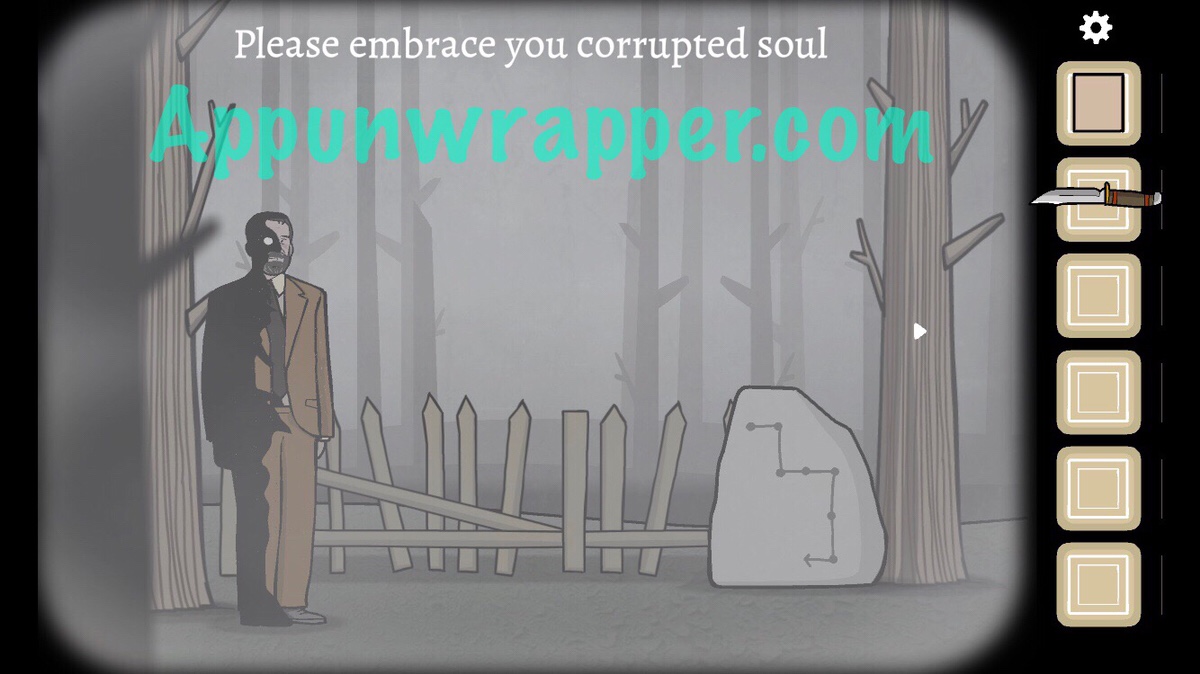 117. Follow the rock map to this spot and pick up the corrupted statue. The dots on the tree are actually a map! The arrow on the branch to the right is the goal.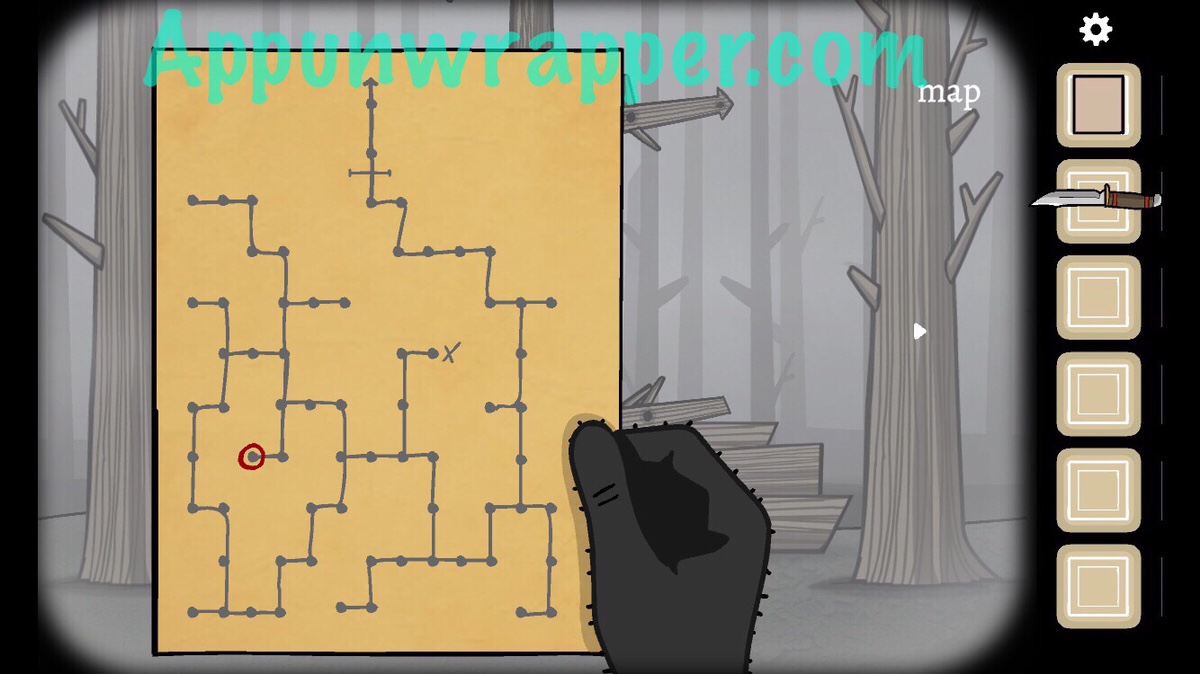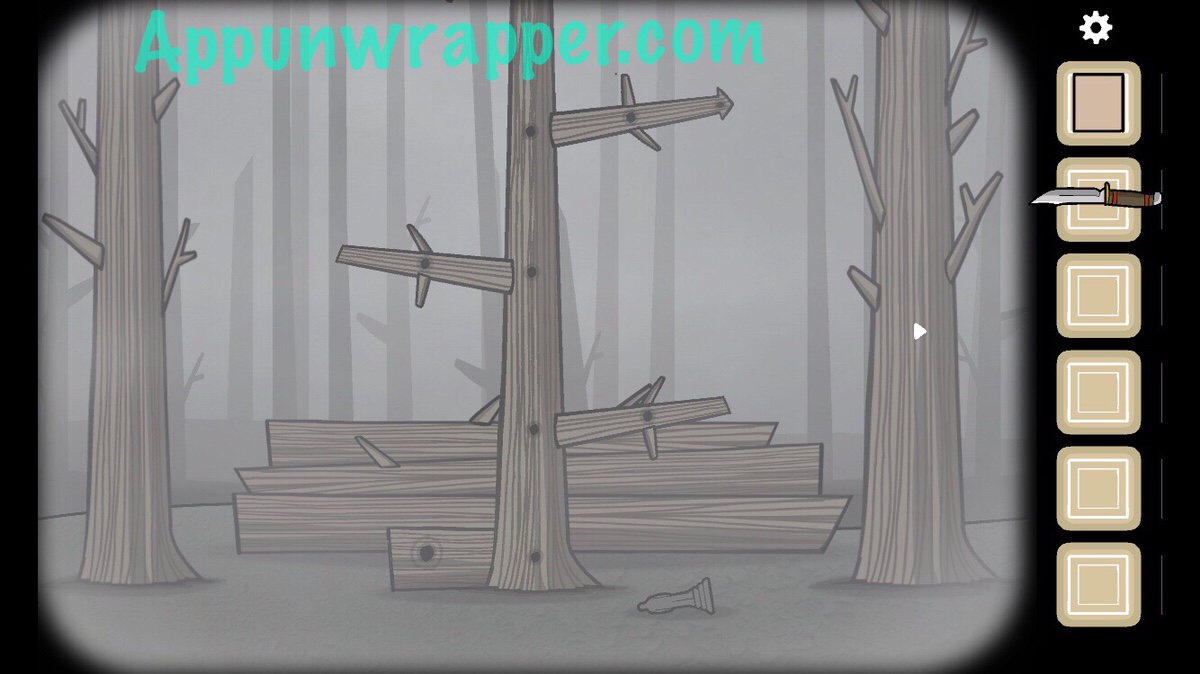 118. Follow the tree map to another corrupted statue and Dale's body hanging from a tree.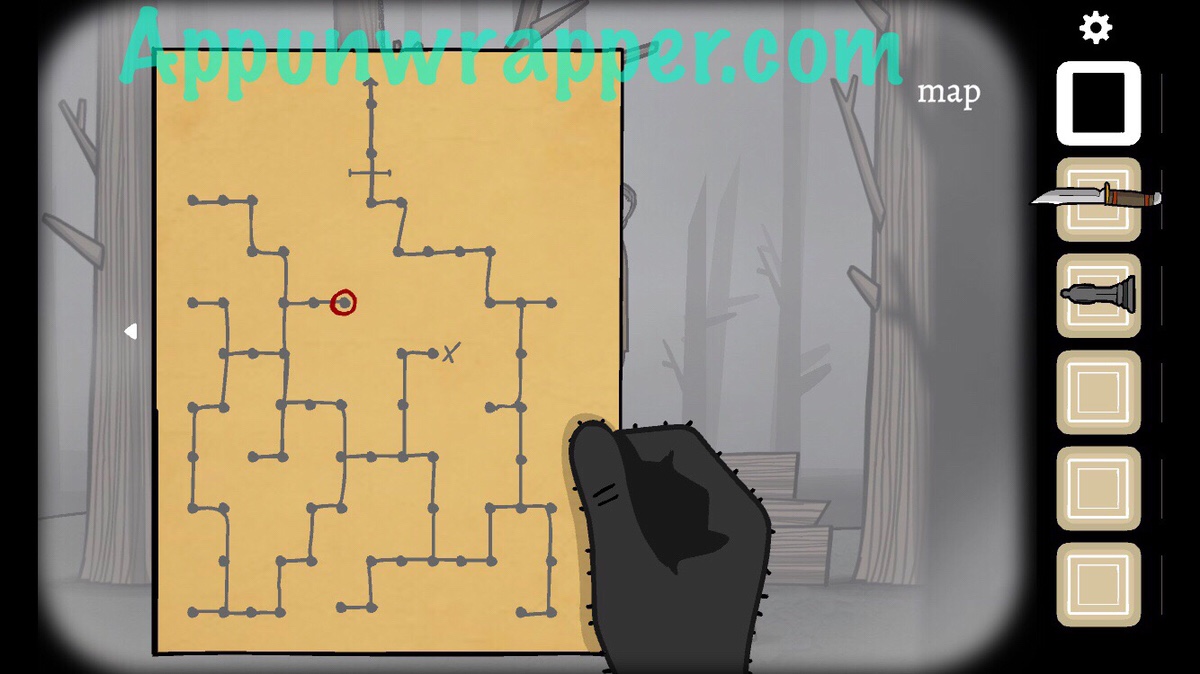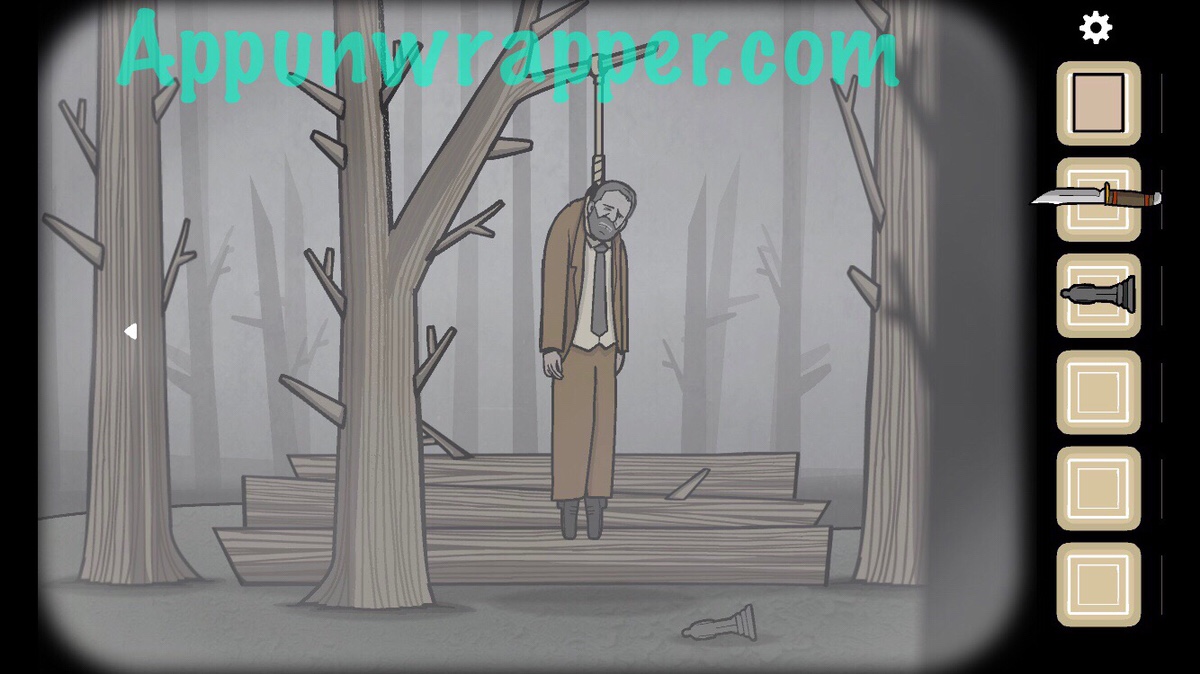 119. When you leave this screen, you'll be able to spot a deer man running to the left. Follow him to the headless deer. Keep following him to the deer-headed man. He says, "I know you have made your choice. Use your corrupted soul." Take the corrupted statue from him.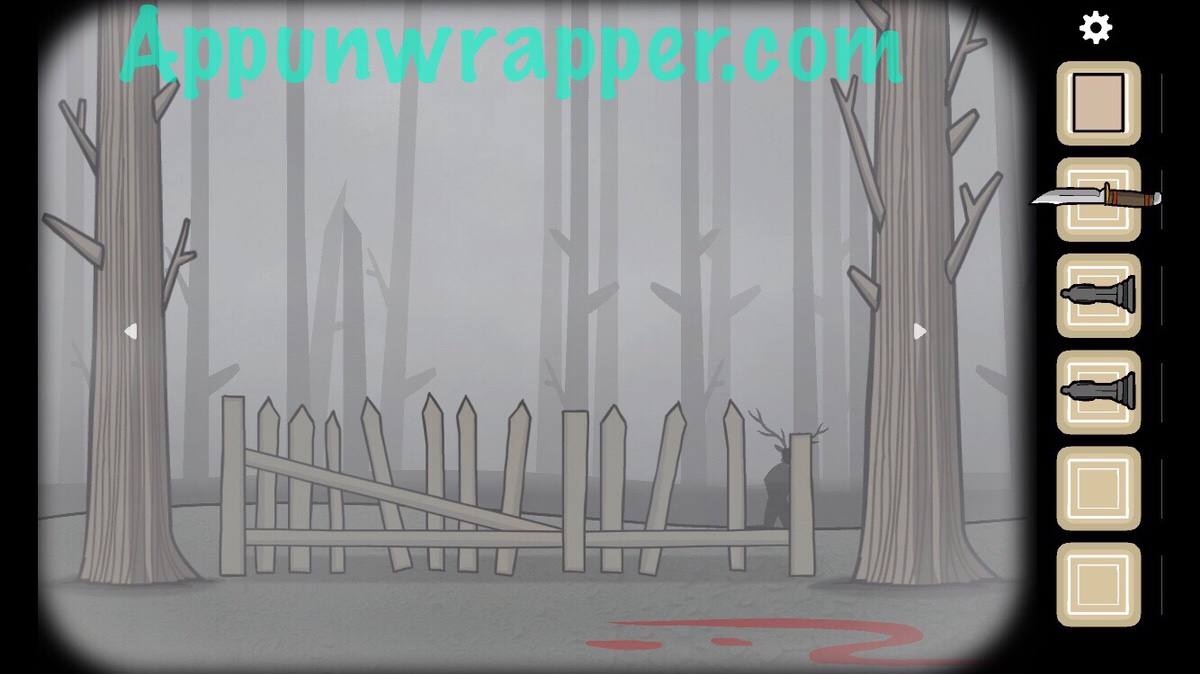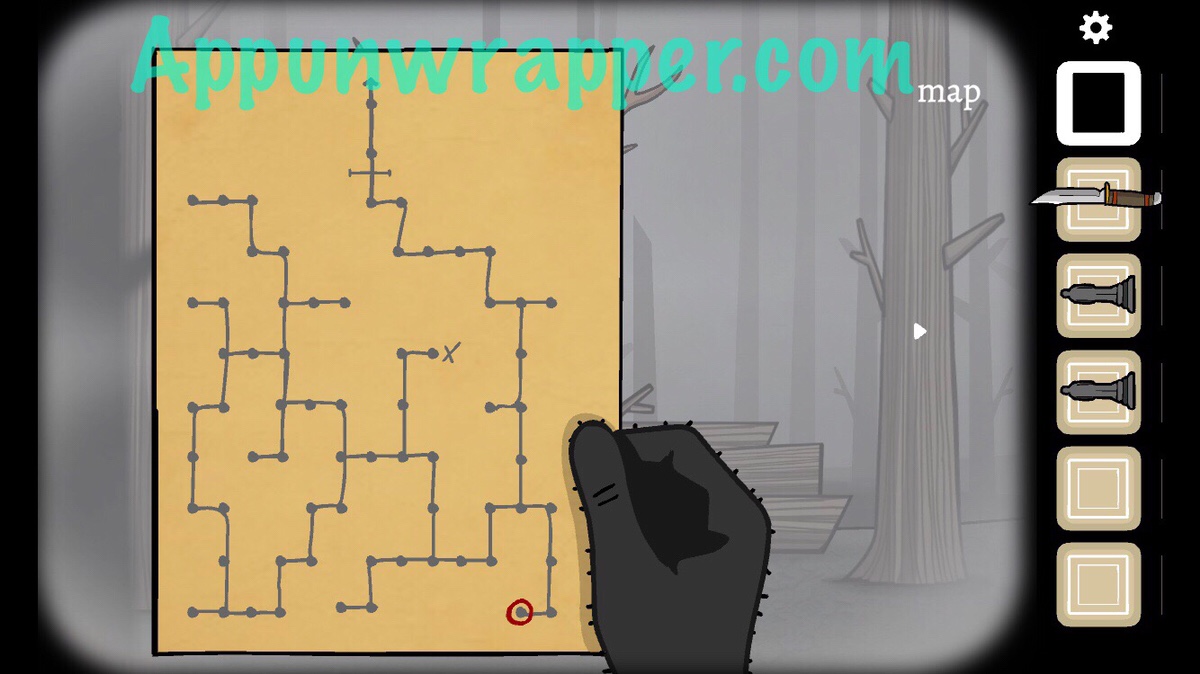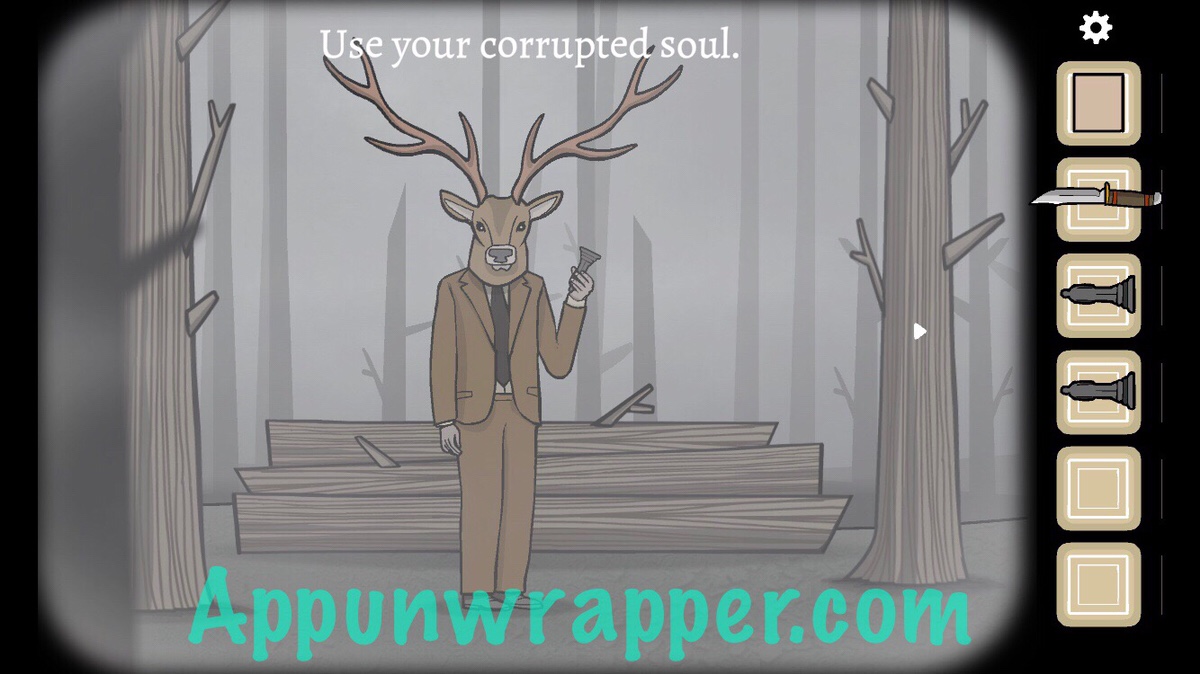 120. There's a little bonus Easter egg here. If you go to this spot on the map, you'll see the movie version of Dale and he says, "We are all trapped." If you're playing on Steam, you might get an achievement for this.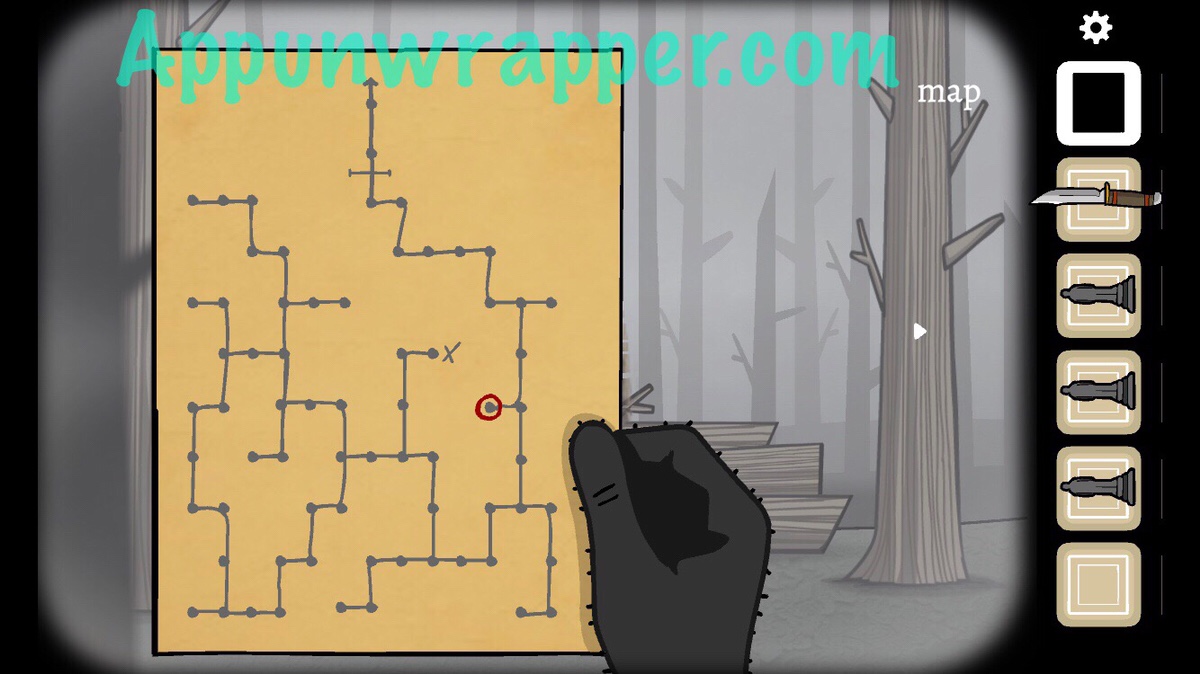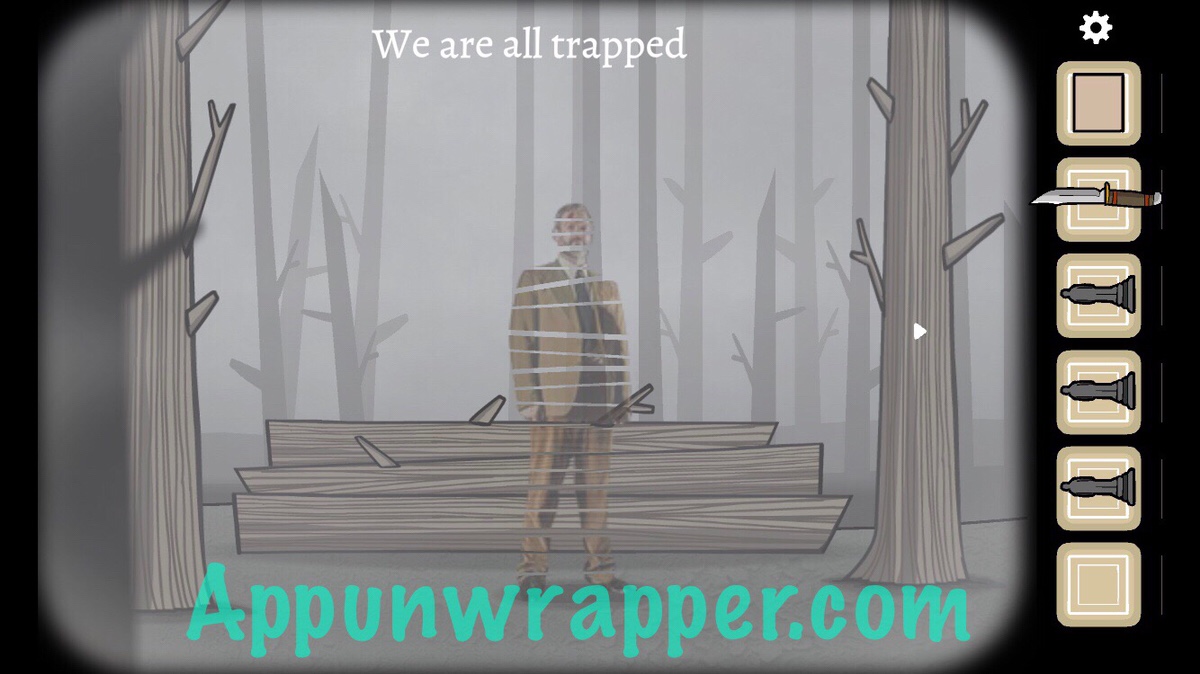 121. Keep going to the wall. Place all three corrupted statues on it to unlock the door. Go through.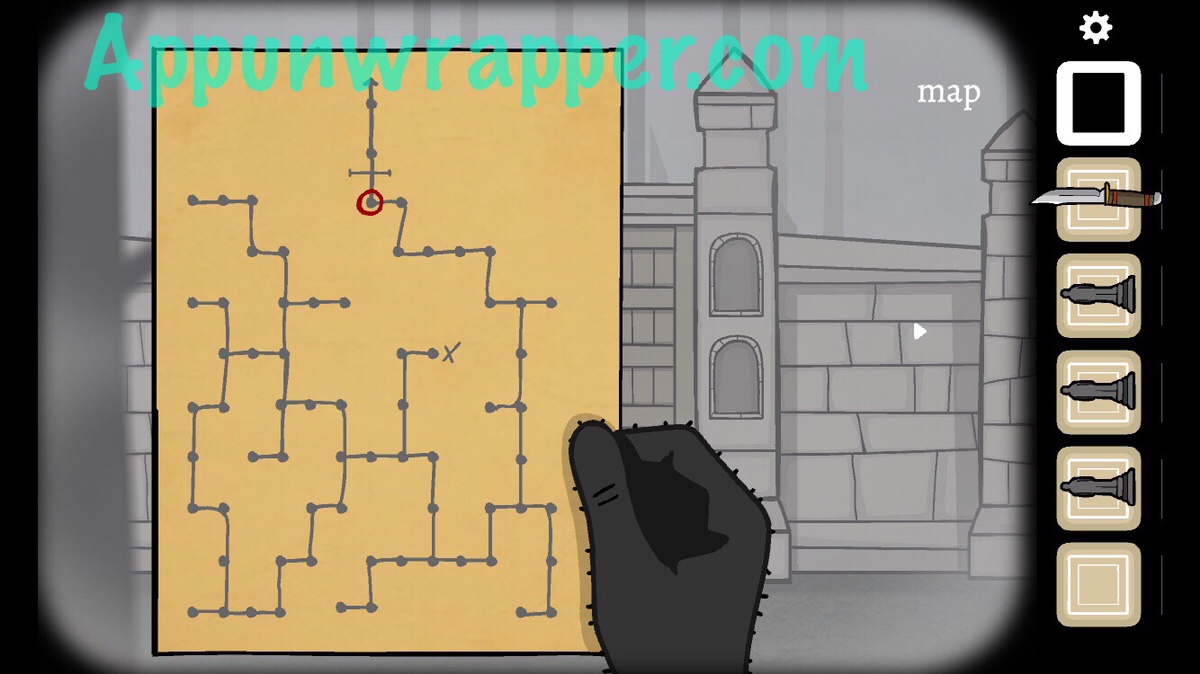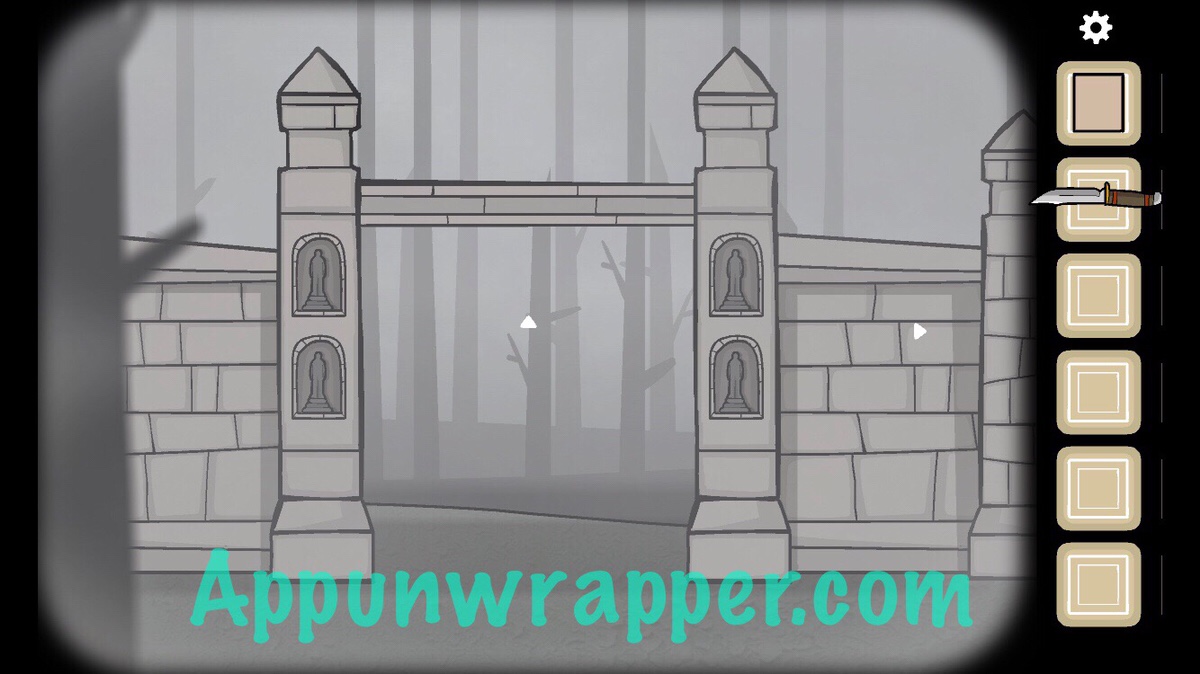 122. Now you're standing behind Laura with a knife in your hand. You have no choice but to kill her!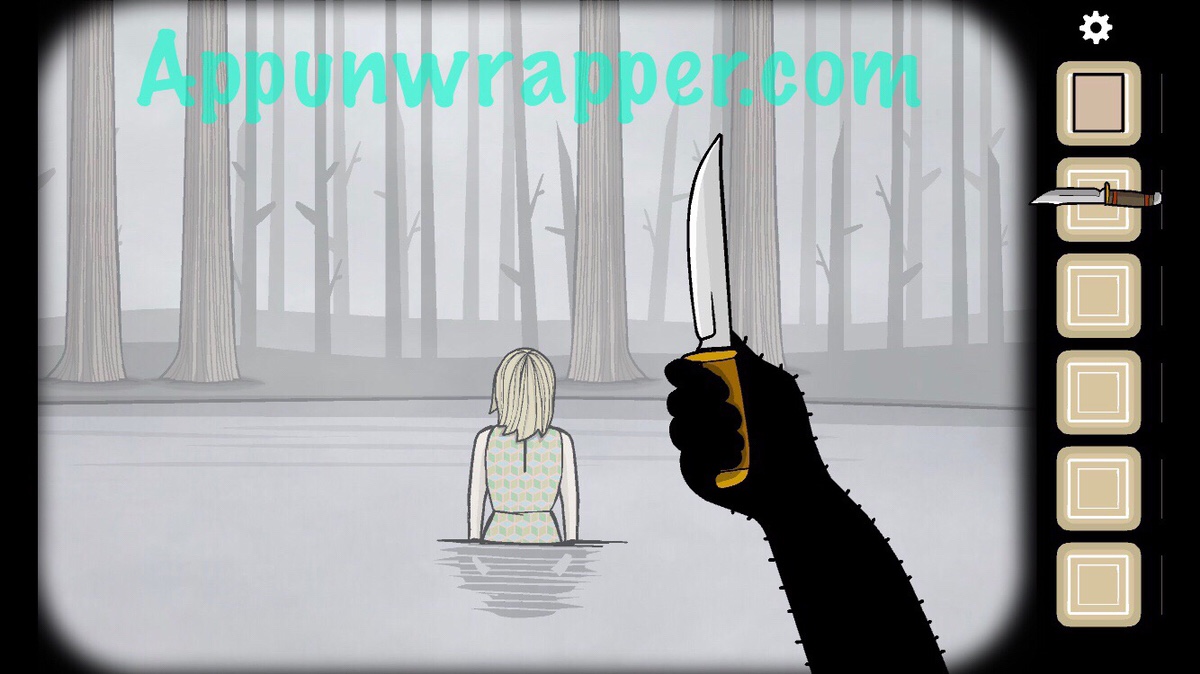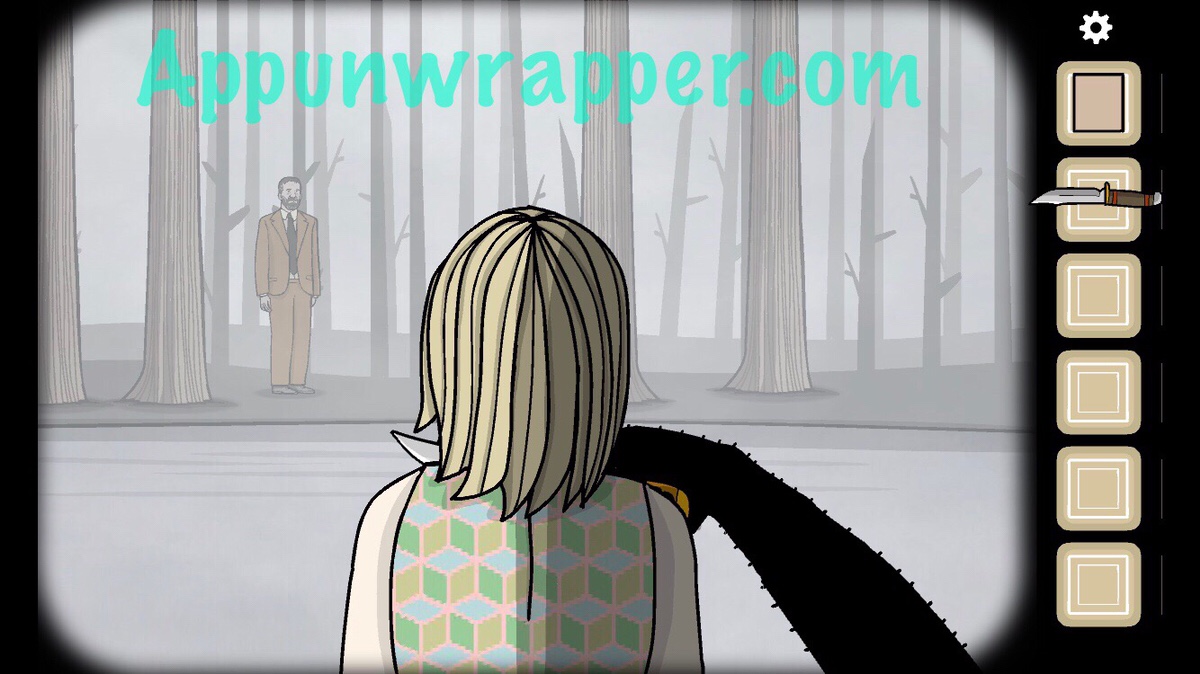 123. Pick up the black cube to complete the chapter!
That's not all, though! See my achievements guide to learn how to unlock all the achievements and two alternate endings.
Chapter 1 | Chapter 2 Page 1 | Page 2 | Page 3 | Page 4 | Page 5 | Page 6 | Page 7 | Page 8 | Achievements | Alternate Endings | Other Games
***
Note: Sometimes a promo code is provided for a game, but it does not affect the review in any way. At AppUnwrapper, we strive to provide reviews of the utmost quality.

Check out my recommended list for other games you might like.

If you like what you see on AppUnwrapper.com, please consider supporting the site through Patreon. Every little bit helps and is greatly appreciated. You can read more about it here. And as always, if you like what you see, please help others find it by sharing it.

I also offer affordable testing and consulting for iOS developers.

COPYRIGHT NOTICE © AppUnwrapper 2011-2020. Unauthorized use and/or duplication of this material without express and written permission from this blog's author is strictly prohibited. Links may be used, provided that full and clear credit is given to AppUnwrapper with appropriate and specific direction to the original content.