Reigns: Game of Thrones
By: Devolver Digital
Daenarys | Jon Snow | Cersei | Sansa | Jaime | Tyrion | Gendry | Arya | Dragonglass
Tyrion:
Raven clue: A raven flies over a large frozen lake, which exudes a green haze.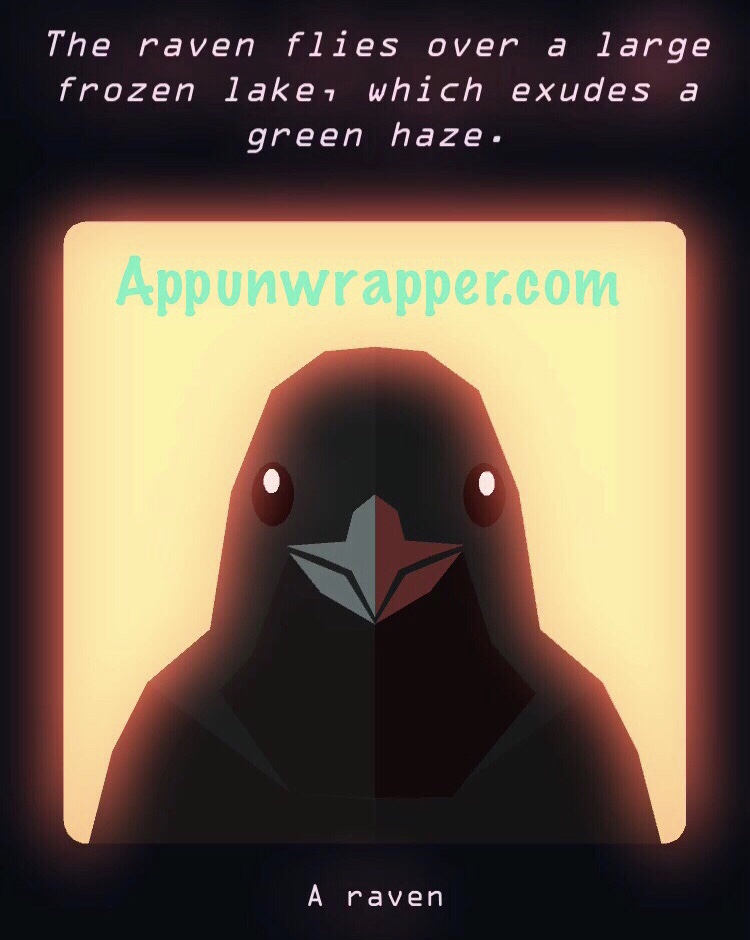 To survive the Winter with Tyrion, you need to first unlock The Trap effect. Here's how:
Your hint as to what you need to do here is when Varys, your Lord of Whisperers shows up and mentions demonic ravens fighting in the bowels of the Red Keep.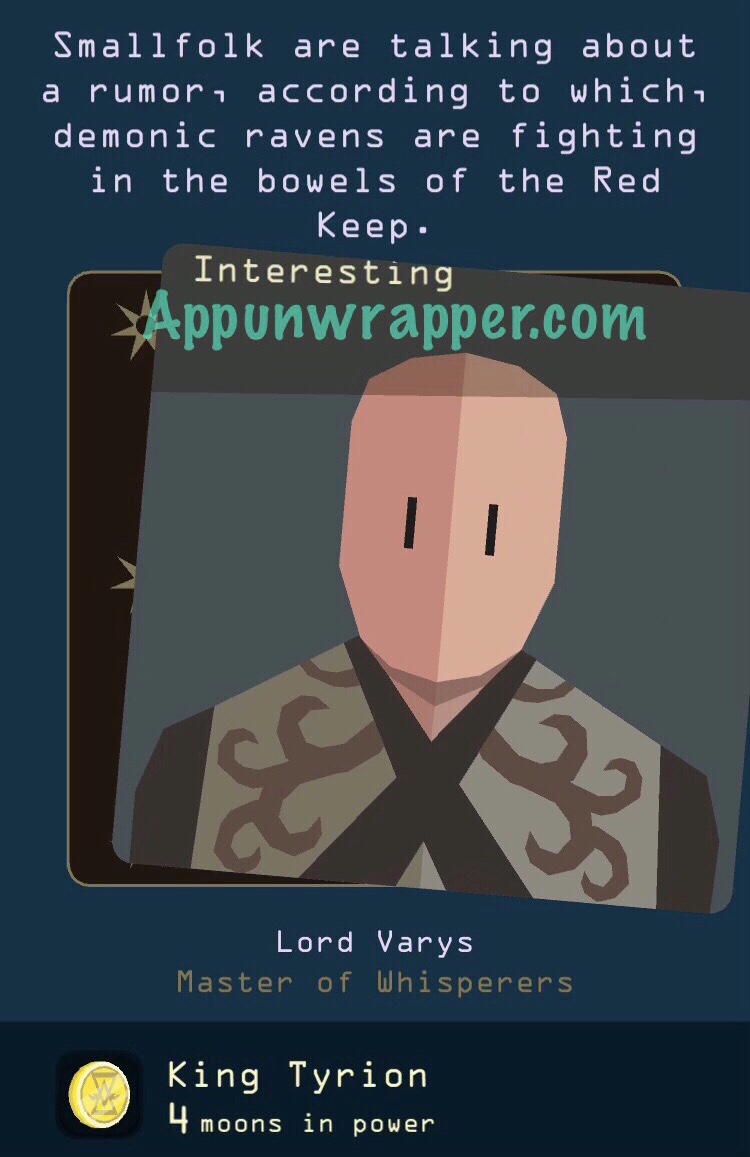 Play until Balerion the tomcat shows up. Try to catch him and chase him down to the dungeon. You won't be able to catch the cat, but if you walk around a bit you should come to a door with a "faint green glow." Go through to meet the Pyromancer.
Ask the Pyromancer to make some wildfire for you and he'll tell you to come back in six moons. So now you need to survive six more days. When he returns, he'll ask you what you want to do with the wildfire. Remember the raven's clue about a green lake? So choose "Lake."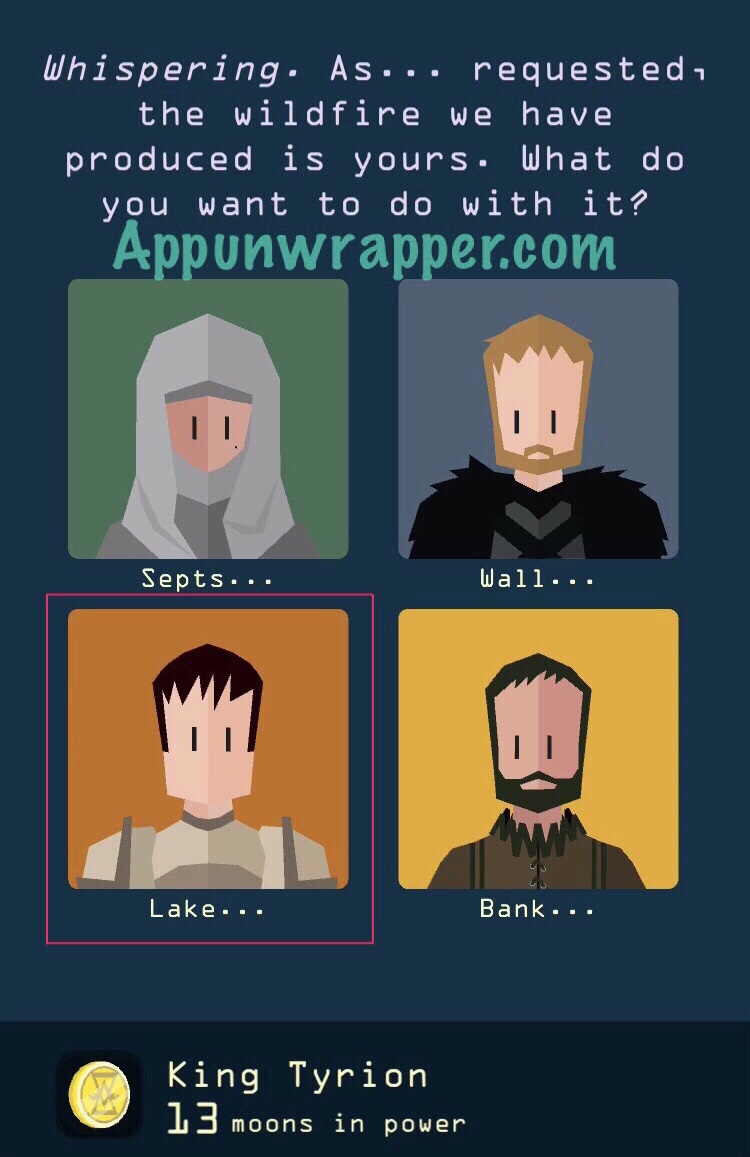 Everyone will try to dissuade you, but insist on storing the wildfire under the ice cap of the God's Eye.
Here's where it's easy to make a mistake. On the road, you may just get to Harrenhal without any issues. But if your Kingsguard complains about a green stain on his scabbard, don't let him get rid of it! Instead, choose "Do… not… move." The rest of the journey should be safe.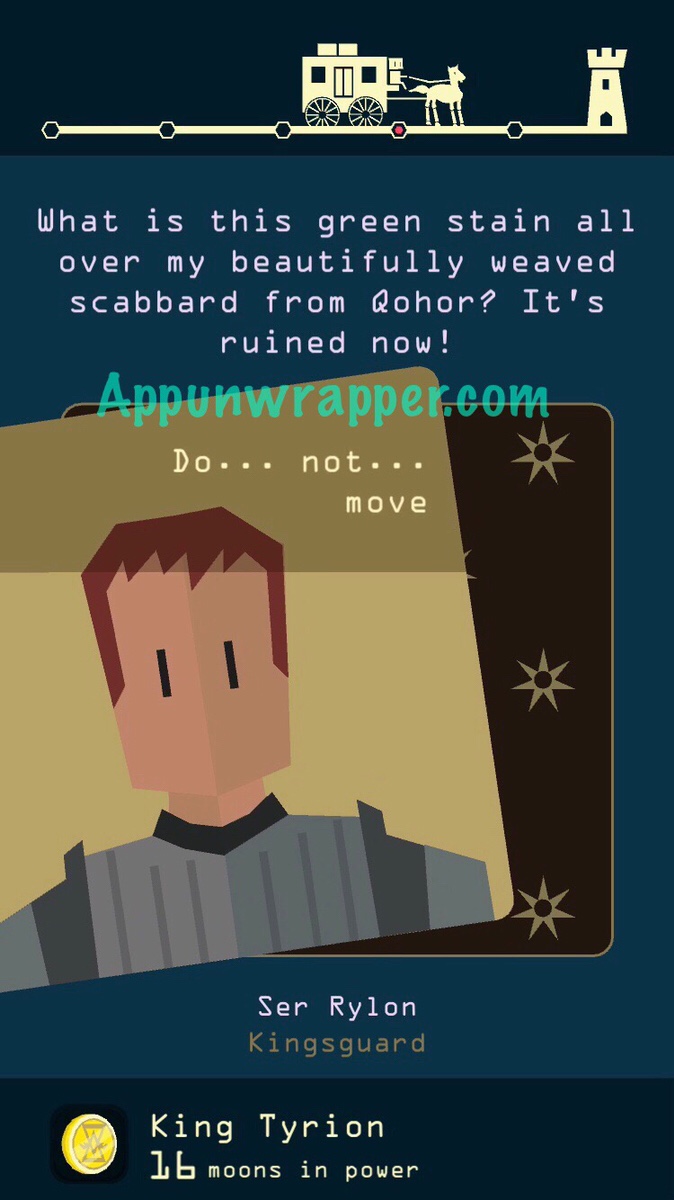 Once you arrive at Harrenhal, you'll get The Trap status effect.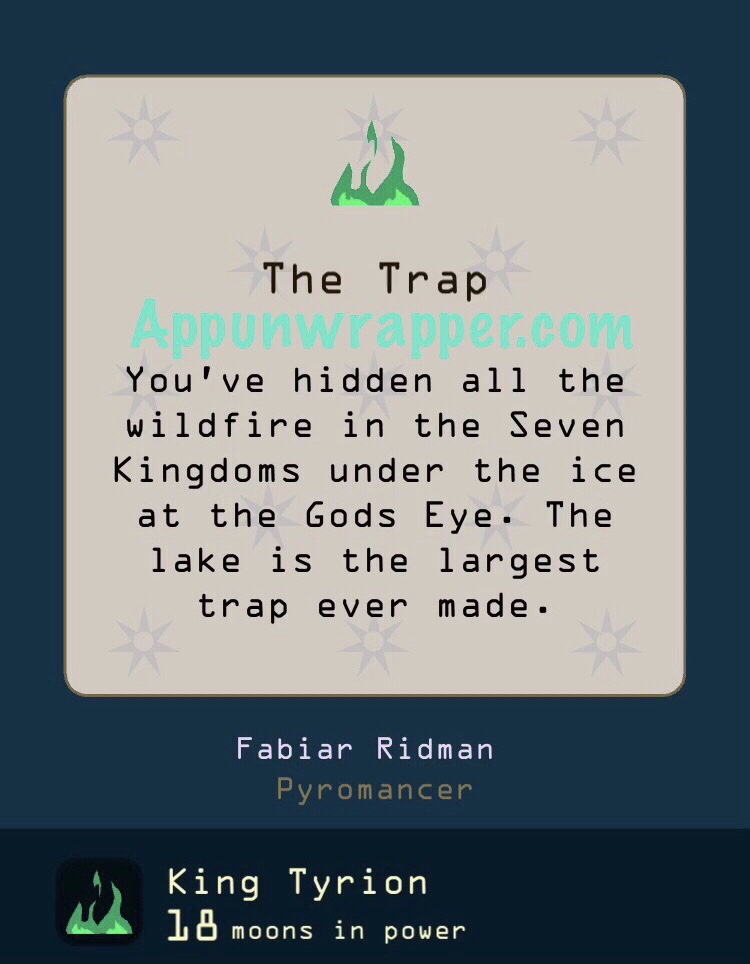 Once again, survive until Winter and then force yourself to die somehow. Then trigger the wildfire trap while the White Walkers are on the ice. You'll survive to see summer!
Click on the character you need below or click here to continue to Gendry's ending.
Daenarys | Jon Snow | Cersei | Sansa | Jaime | Tyrion | Gendry | Arya | Dragonglass
***
Note: Sometimes a promo code is provided for a game, but it does not affect the review in any way. At AppUnwrapper, we strive to provide reviews of the utmost quality.

Check out my recommended list for other games you might like.

If you like what you see on AppUnwrapper.com, please consider supporting the site through Patreon. Every little bit helps and is greatly appreciated. You can read more about it here. And as always, if you like what you see, please help others find it by sharing it.

I also offer affordable testing and consulting for iOS developers.

COPYRIGHT NOTICE © AppUnwrapper 2011-2020. Unauthorized use and/or duplication of this material without express and written permission from this blog's author is strictly prohibited. Links may be used, provided that full and clear credit is given to AppUnwrapper with appropriate and specific direction to the original content.