Level 3:
You can watch my video for Level 3 or continue below for my step-by-step guide.
1. Pick up the wooden plank and head straight.
2. Head through the left door and use the plank to cross the gap. Rotate the disc and take the portal tile.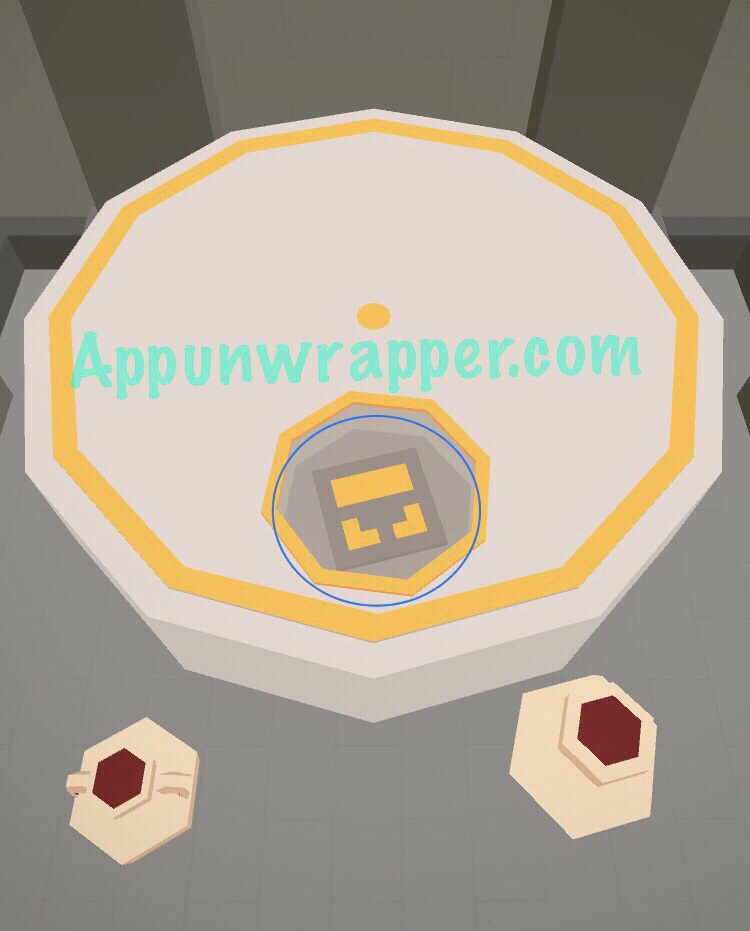 3. Head back and take the right path. Solve the triangles puzzle by moving the tiles so the match the image on the wall.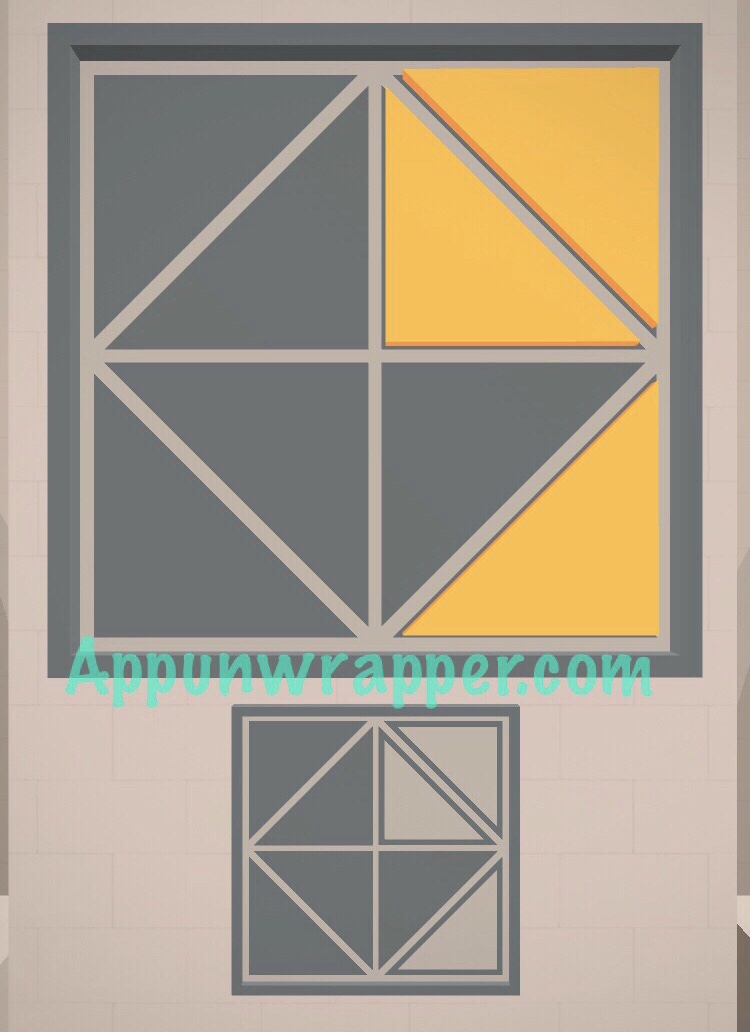 4. Continue on and do the same for the next puzzle. Take the yellow bit.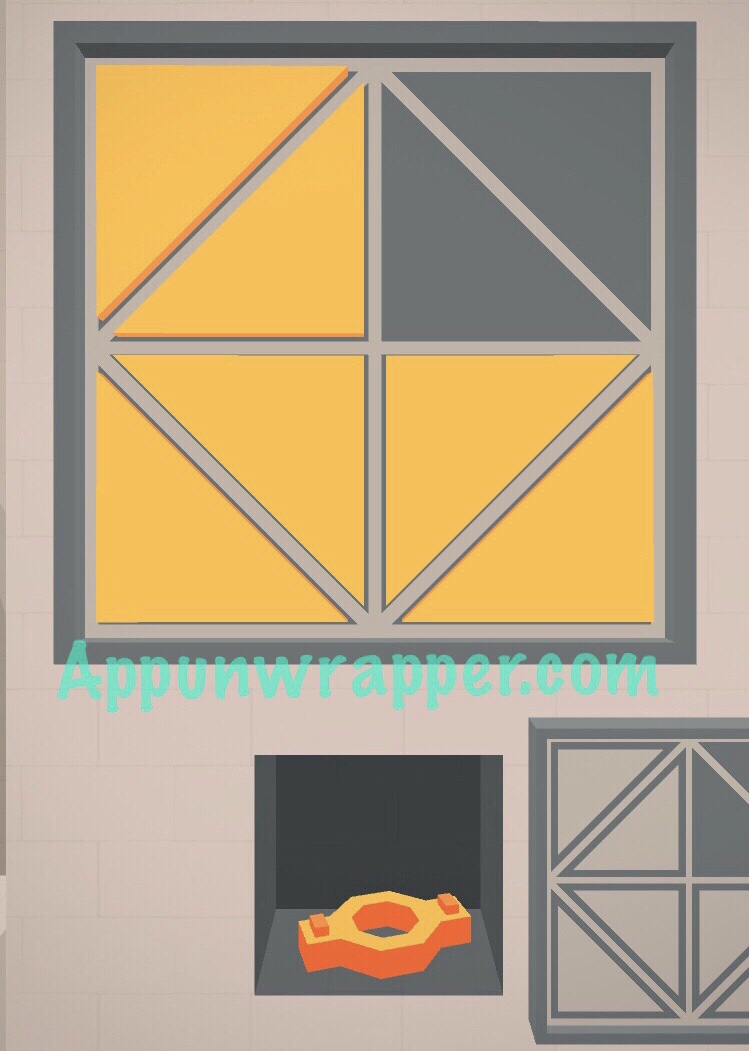 5. While you're here, copy the pattern from the portal tile using the triangle tiles. Then take the letter.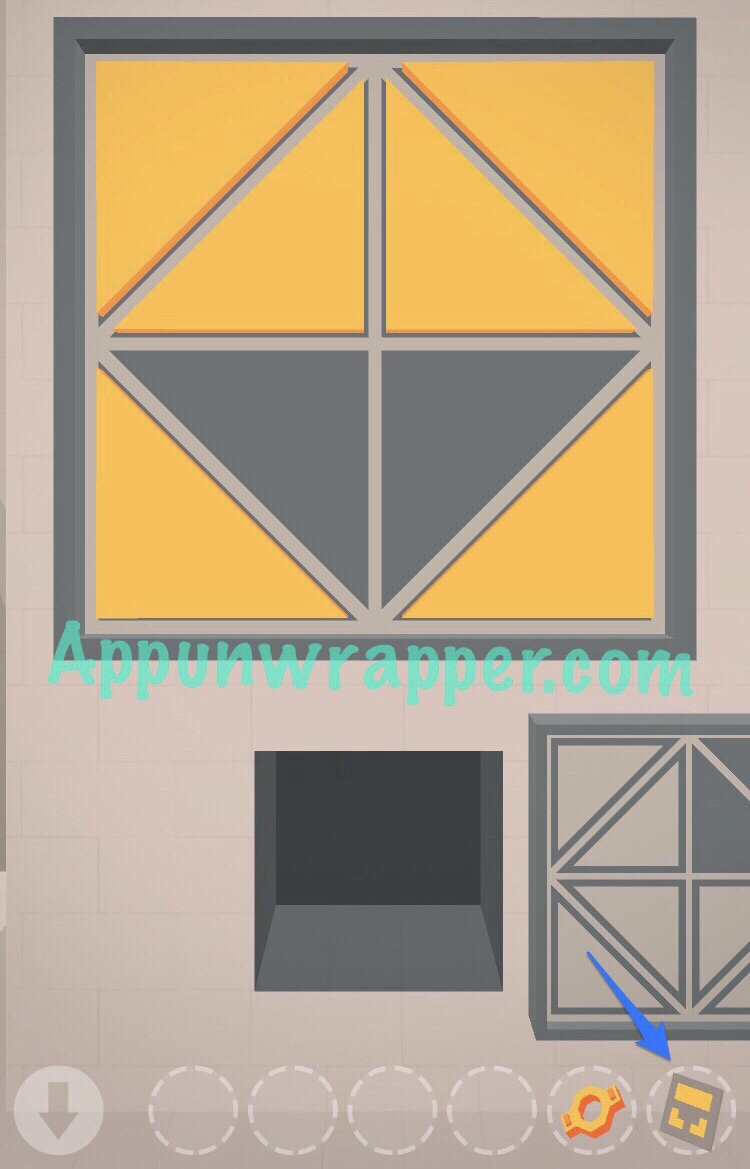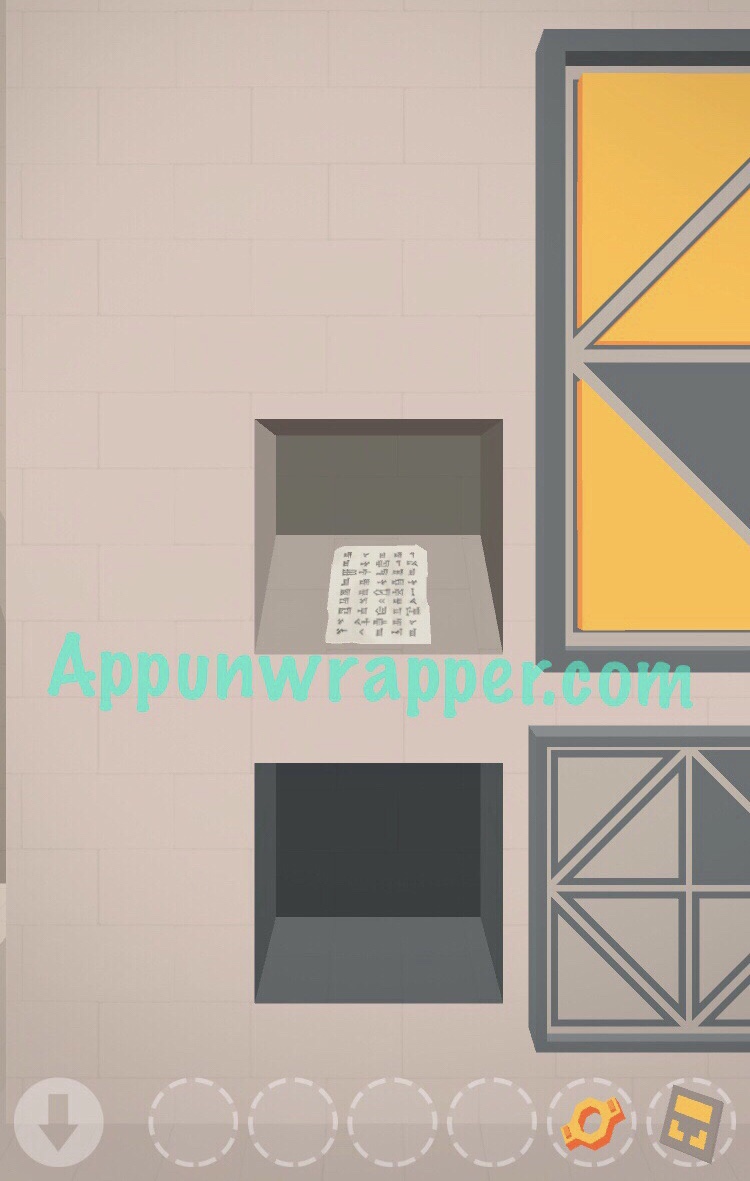 6. Notice the note you just picked up has a shovel on it. Tap on it to get the shovel added to your inventory. You can do so through the menu where you see all the notes you found, too. We'll use the shovel soon.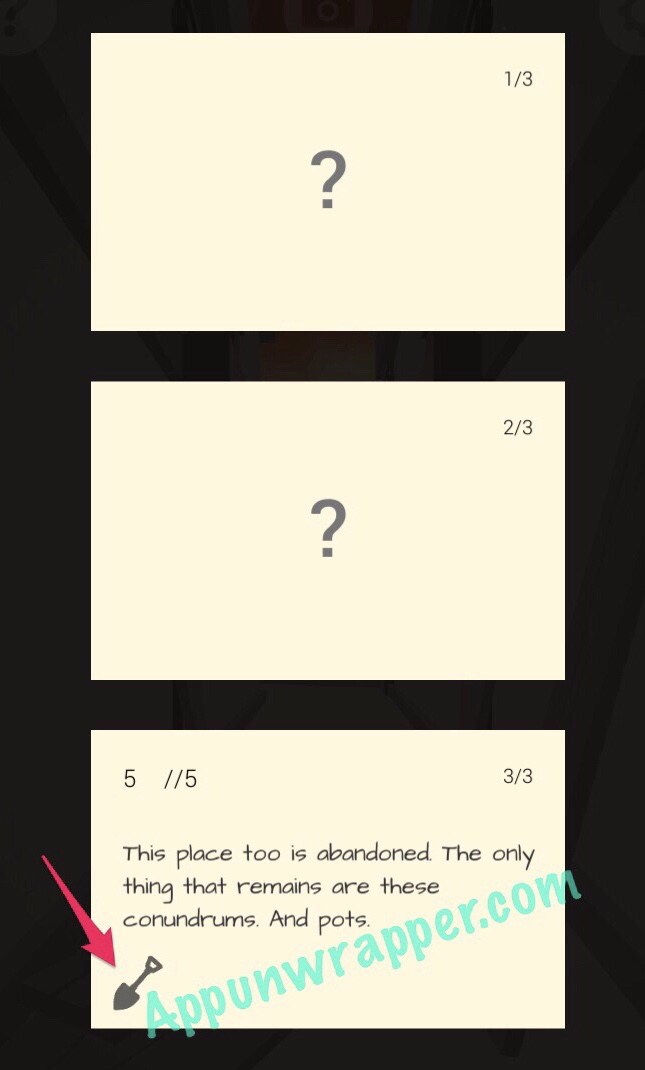 7. Go back and head up the stairs. Pick up the letter and place the gold bit on the peg.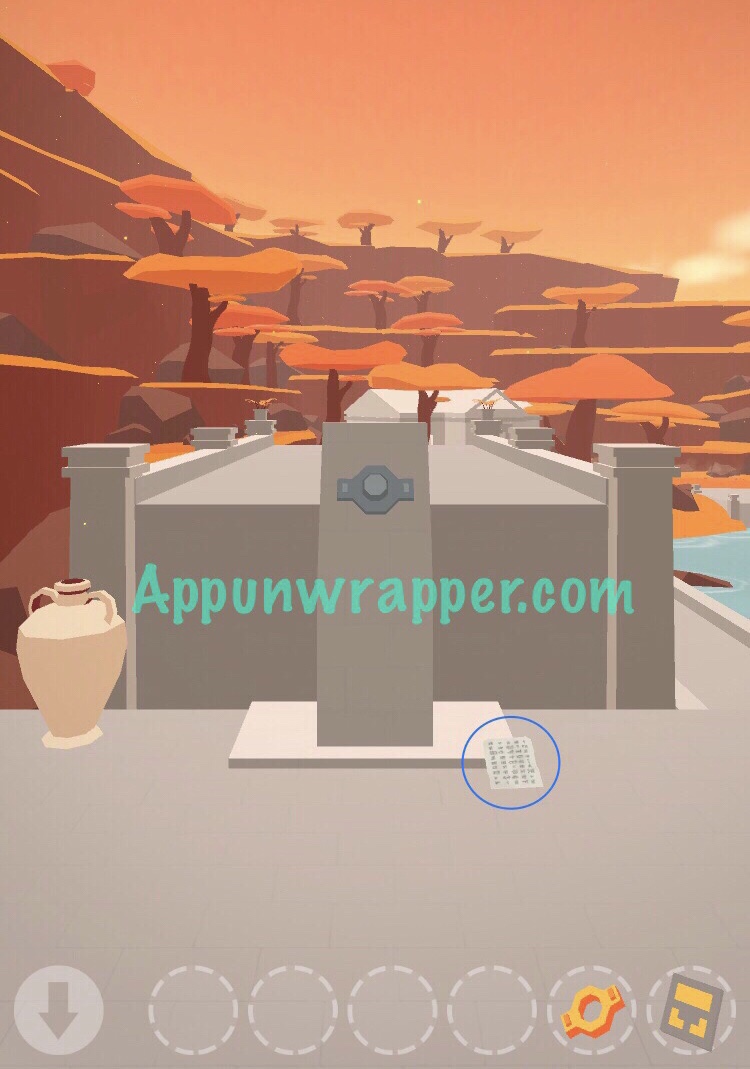 7. Continue on and head inside the building to the left. Turn right and use the shovel to dig up some of the dirt to find a leaf. I'm not sure what it does, as it just disappears.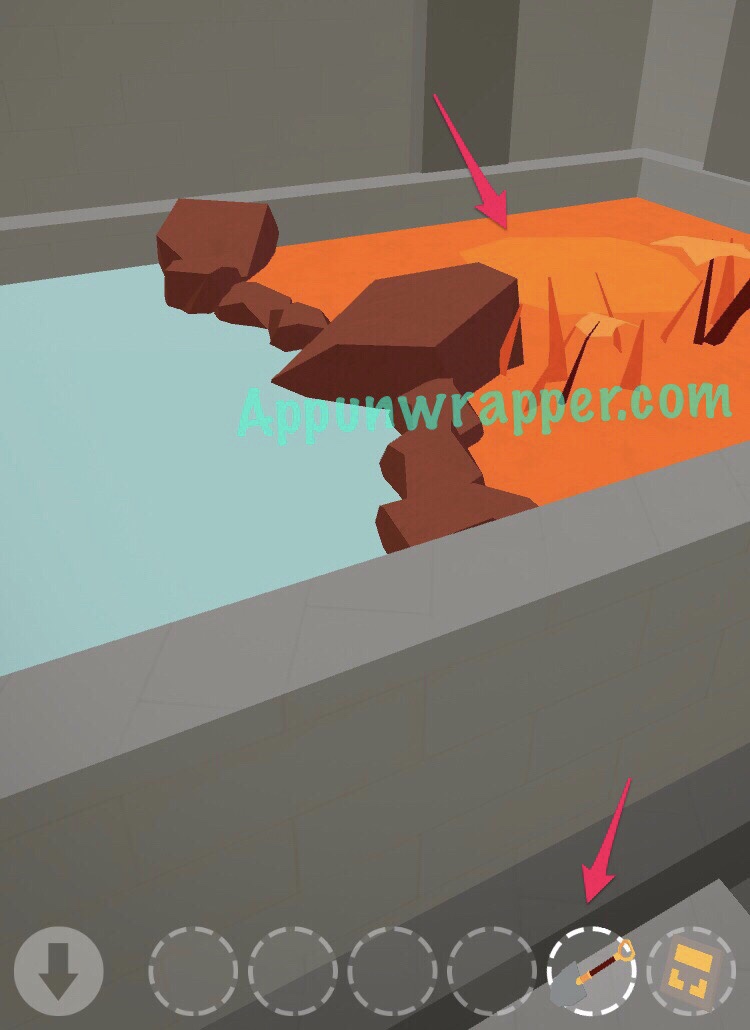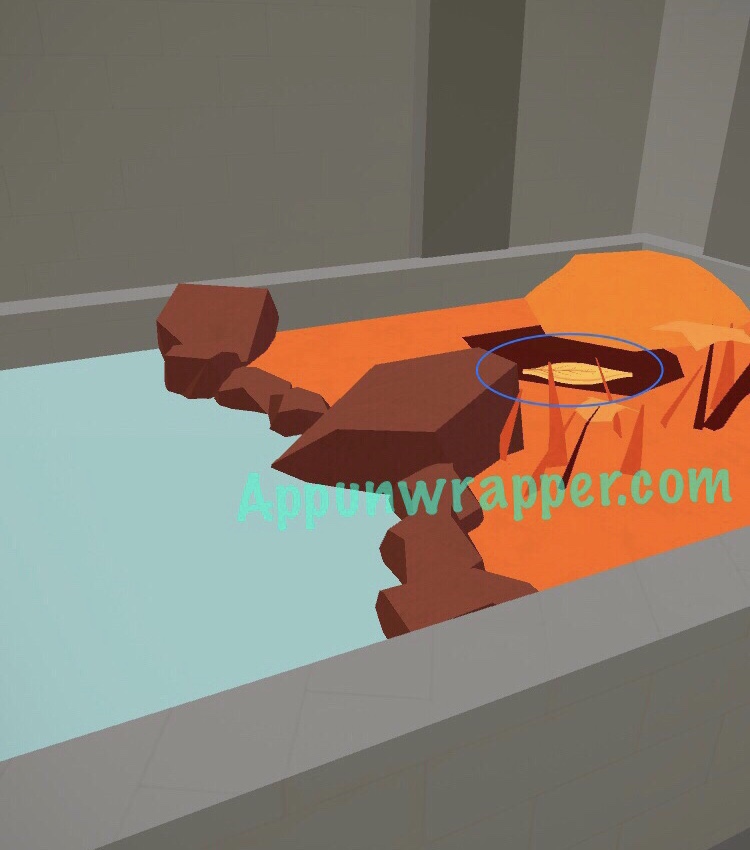 8. Turn to the left for a clue and find the last letter under a rock.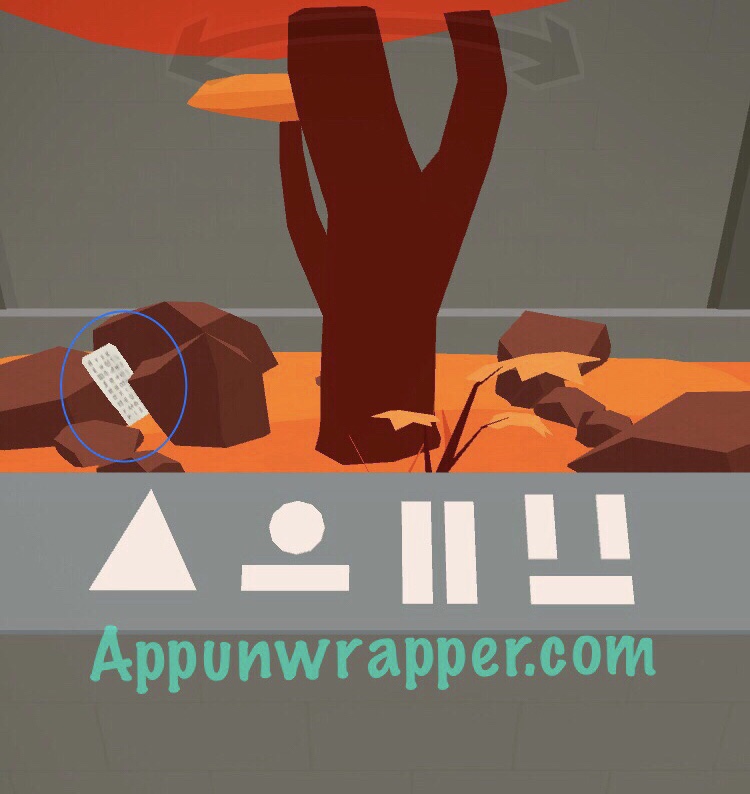 9. Turn to face center again and slide the holes on the wall so they match the symbols you just saw. Then turn right and take the gold bit.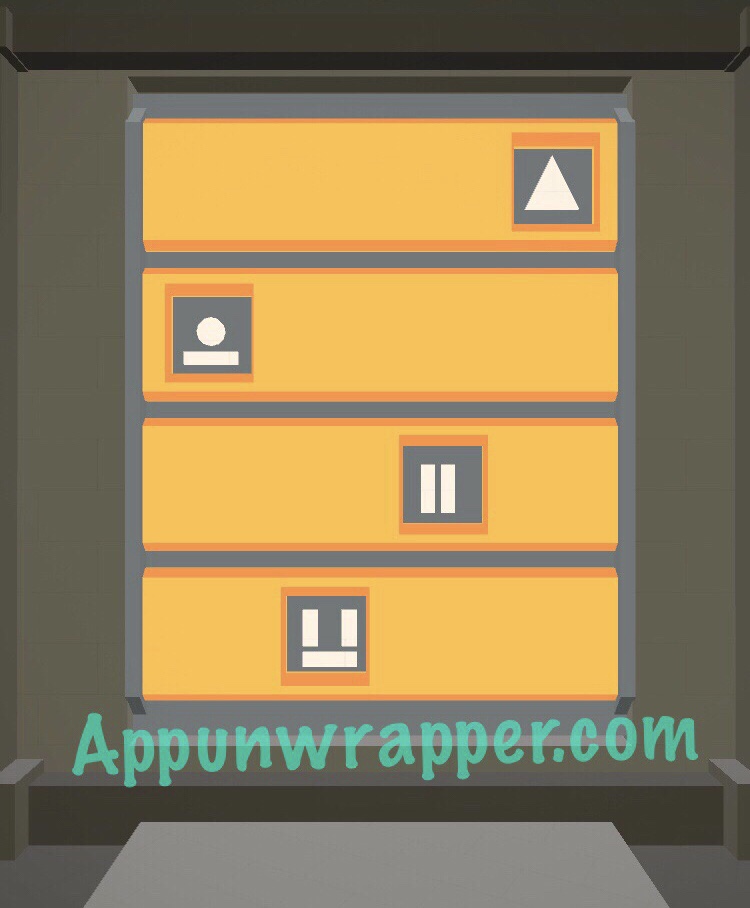 10. Leave the building and continue down the path. Place the gold bit on the pedestal and then continue to the portal. Place the tile over it and go through to complete level 3.
And here's all three letters from Level 3: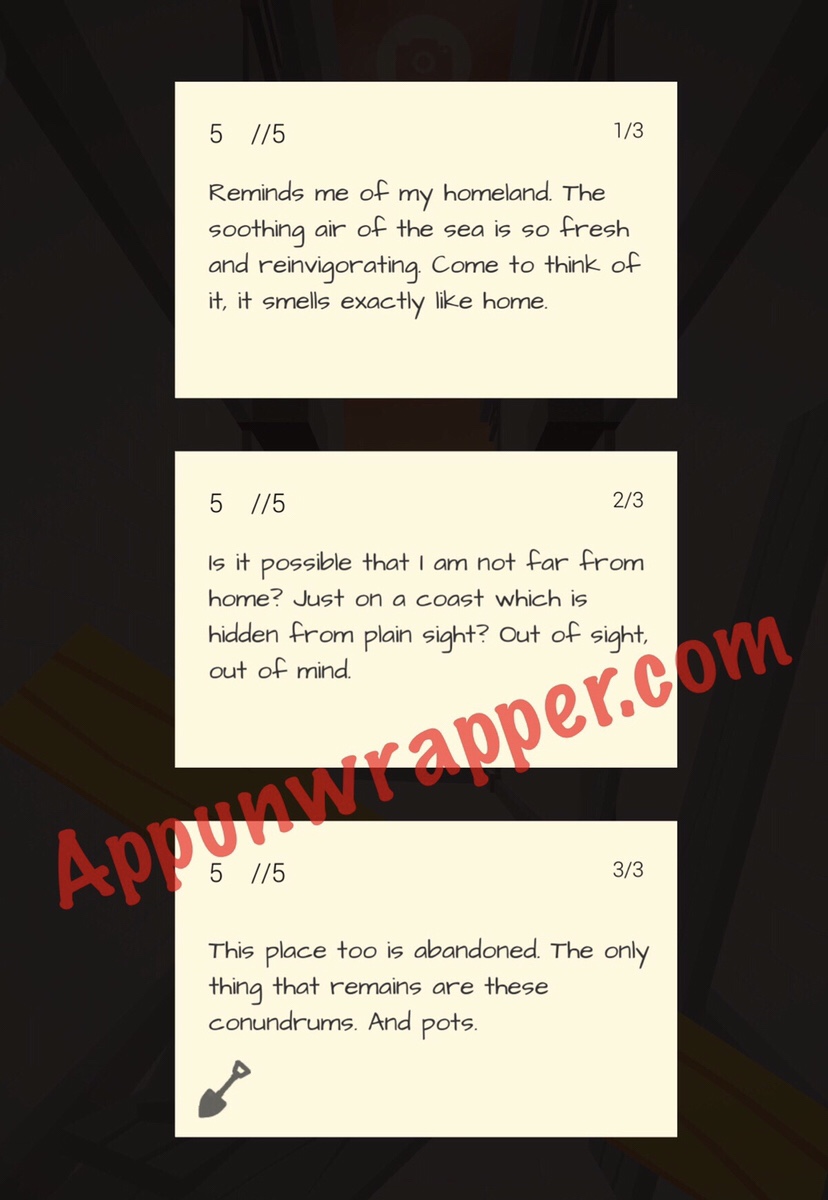 Select the level you need below or click here to continue to Level 4.