Level 5:
You can watch my video for Level 5 or continue below for my step-by-step guide.
1. Head straight and pull both rods inwards. Head through the open door.
2. Turn left and notice the three dots on the rock.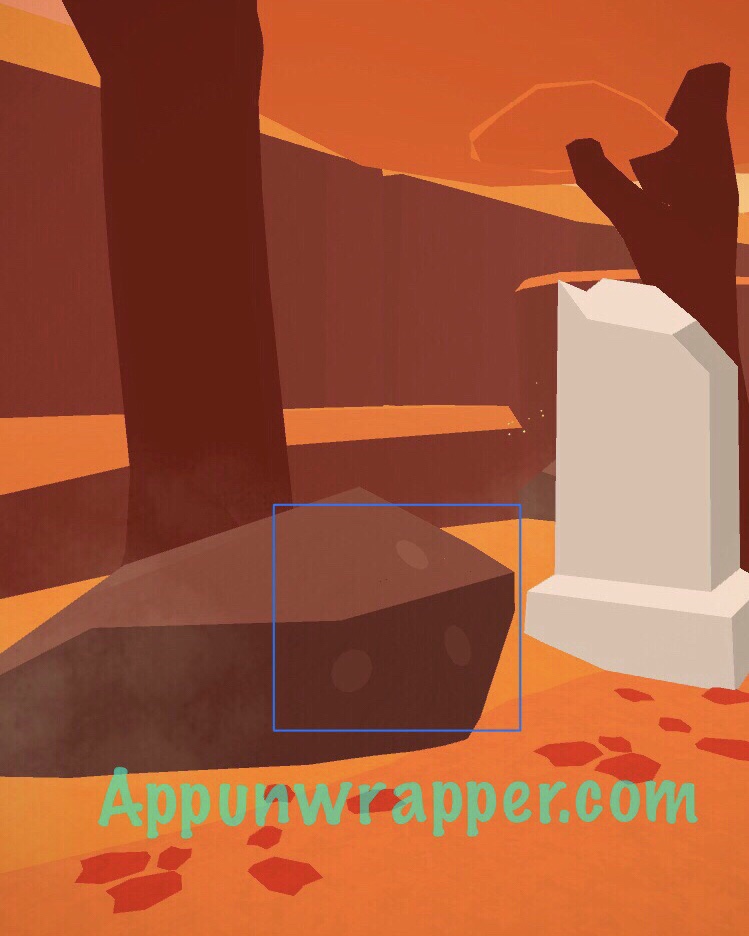 3. Go straight and move the rock to find a letter.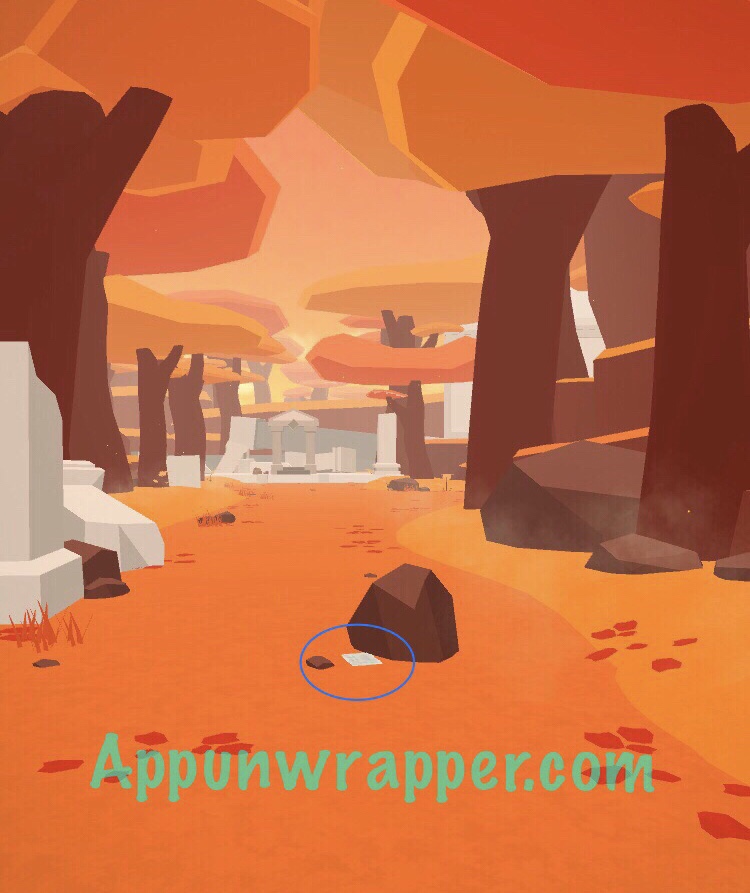 4. Turn left and head to the building. Rotate the disc so the two lines line up with the rods. Pull the rods toward the disc and then head inside.
5. Head inside and smash the left jar to get another letter. Solve the puzzle and take the disc.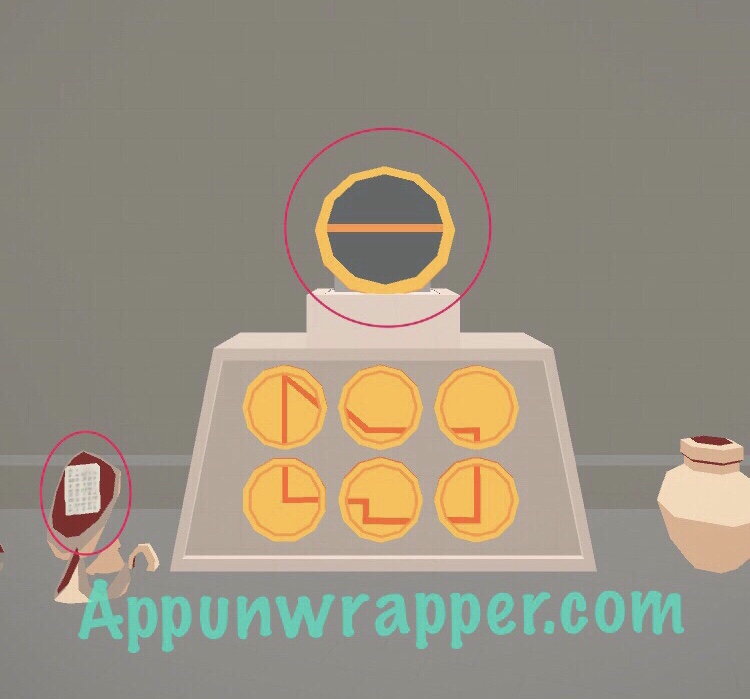 6. Head back and go right. Place the disc on the door. Two rods will appear. Line up the yellow line on the disc with one of he rods and then push the rod inward. Then do the same for the other to open the door. Go through.
7. Zoom in on the handles to the left. Slide them all the way up so they line up together and then slide them down to the orange dots.
8. Turn to the right and solve the maze puzzle using the two wheels to move the dot to the goal. Take the knife.
9. Head out and continue straight. Go up the stairs into the building to the right. Go up the stairs again and use the knife to cut down the rock so it smashes.
10. Pick up the portal tile. It has a knife on it, so you need to use the knife to get the third note. Remember the rock with three dots on it from the beginning? Go find it and stick the knife in it to get the third letter.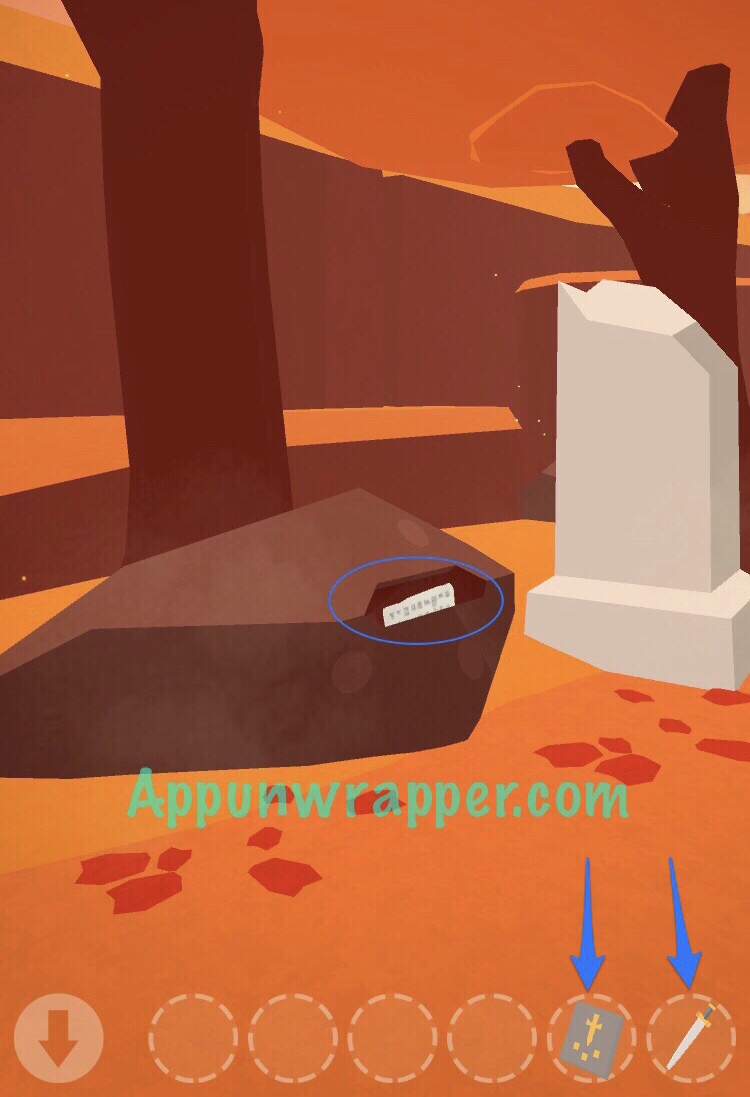 11. Continue on all the way to the end and use the tile on the portal. Go through to complete Level 5.
And here's all three notes from Level 5: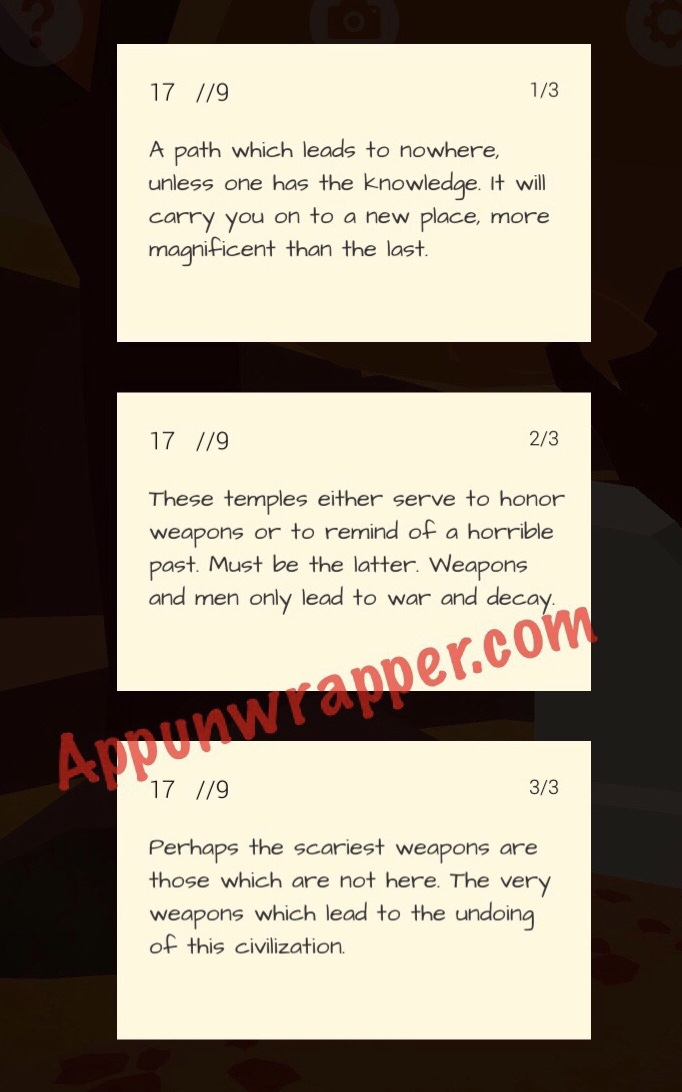 Select the level you need below or click here to continue to Level 6.