Level 6:
You can watch my video for Level 6 or continue below for my step-by-step guide.
1. Turn to the left and solve the puzzle by tapping on the square the arrow is pointing to. Keep going and then take the yellow bit.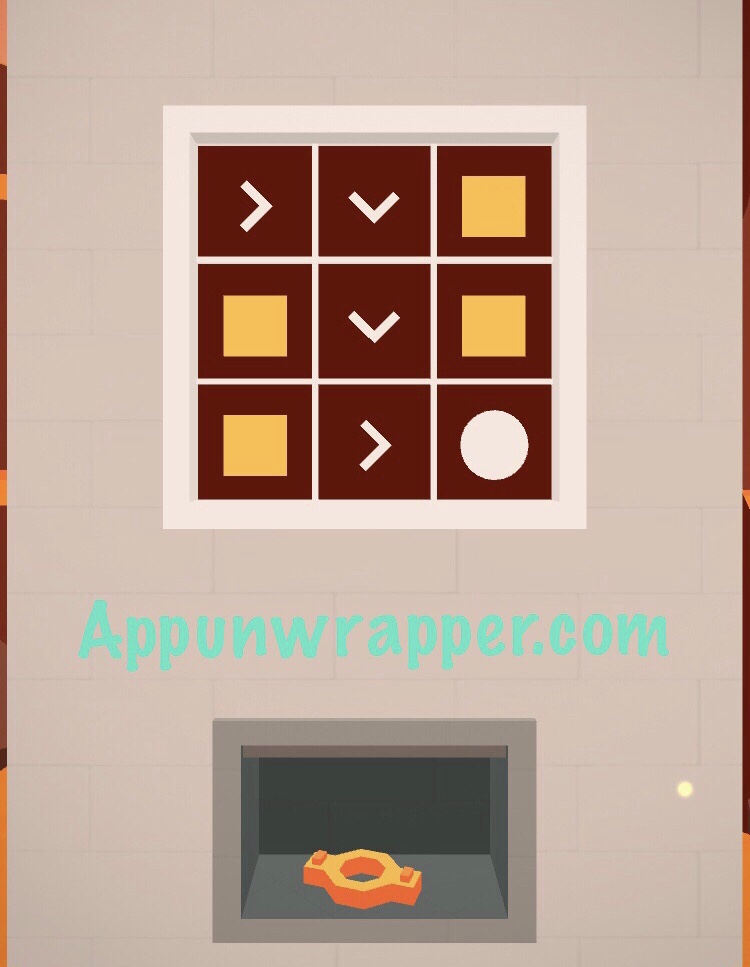 2. Go back and turn to the right. Notice the image showing a small disc on top of a large disc. So move the large disc to the other side and then move the small disc over it. Take the golden rod.
2. Turn to the middle. Place the gold bit on the table and push the handle up.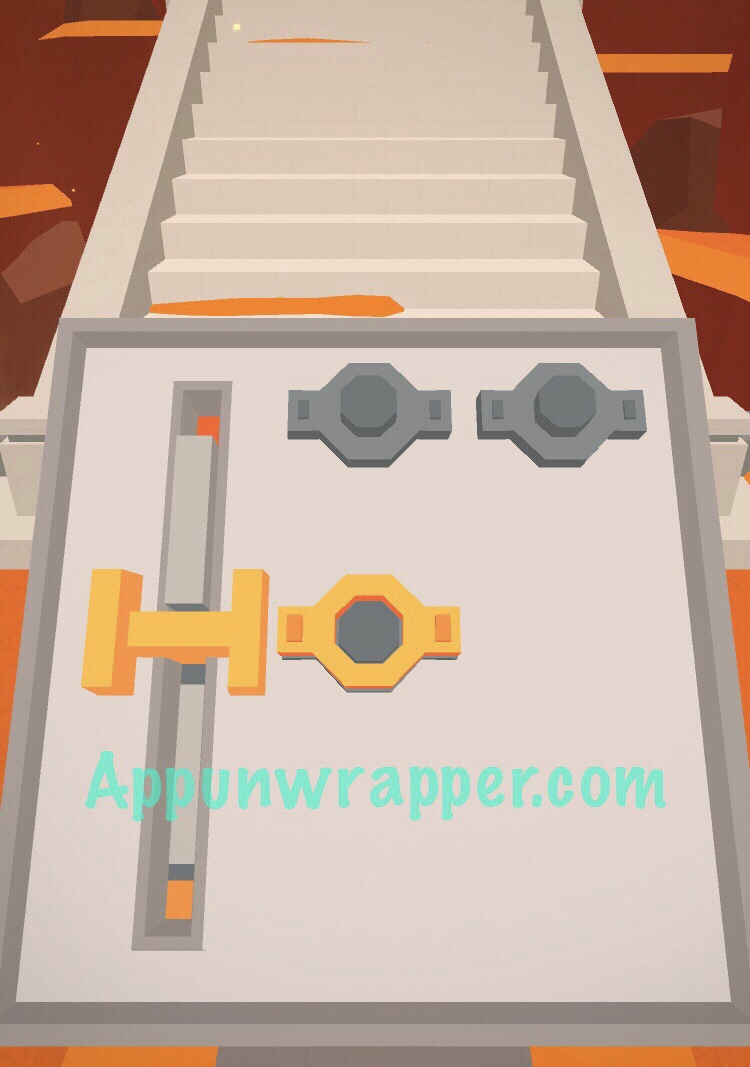 3. Head up the stairs and grab the letter under the rock to the left.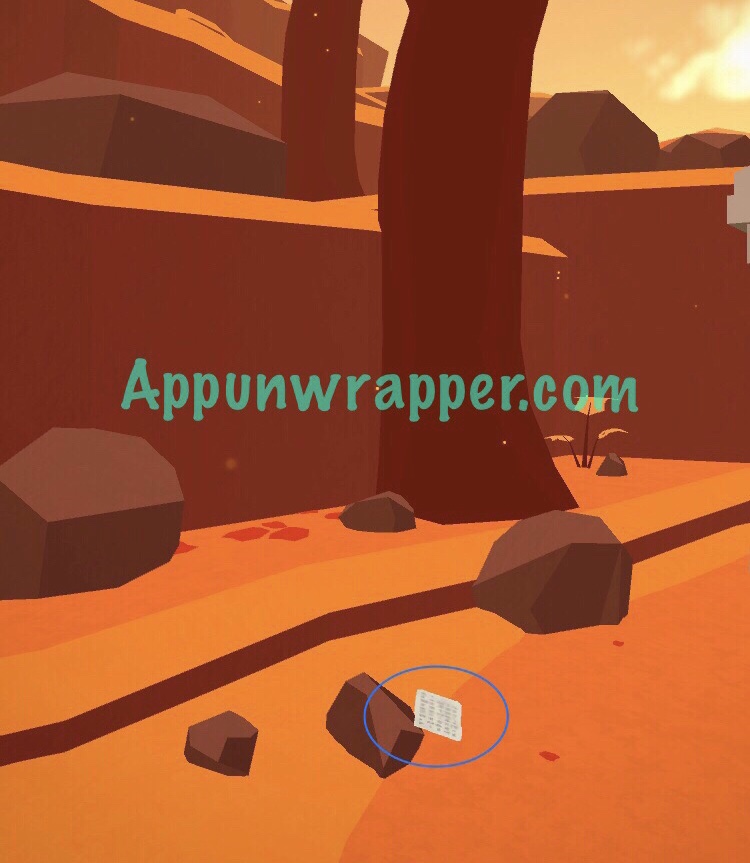 4. Turn right and continue down the path. Break the jar to the left to get another letter.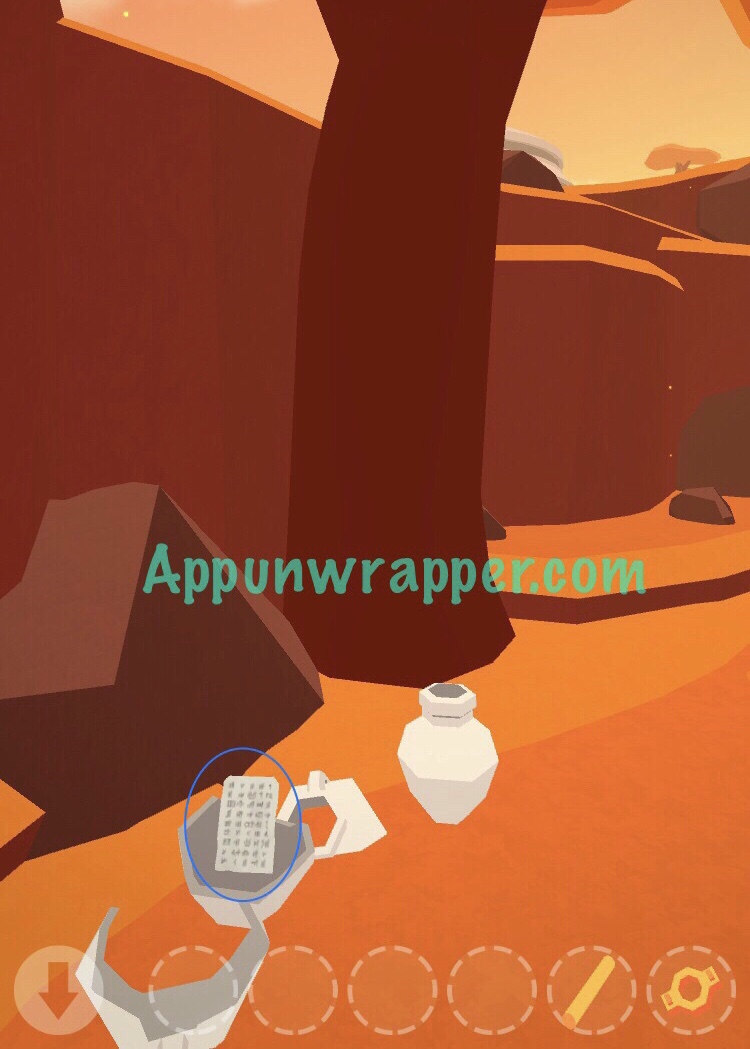 5. Solve the arrows puzzle to the right and get another golden rod.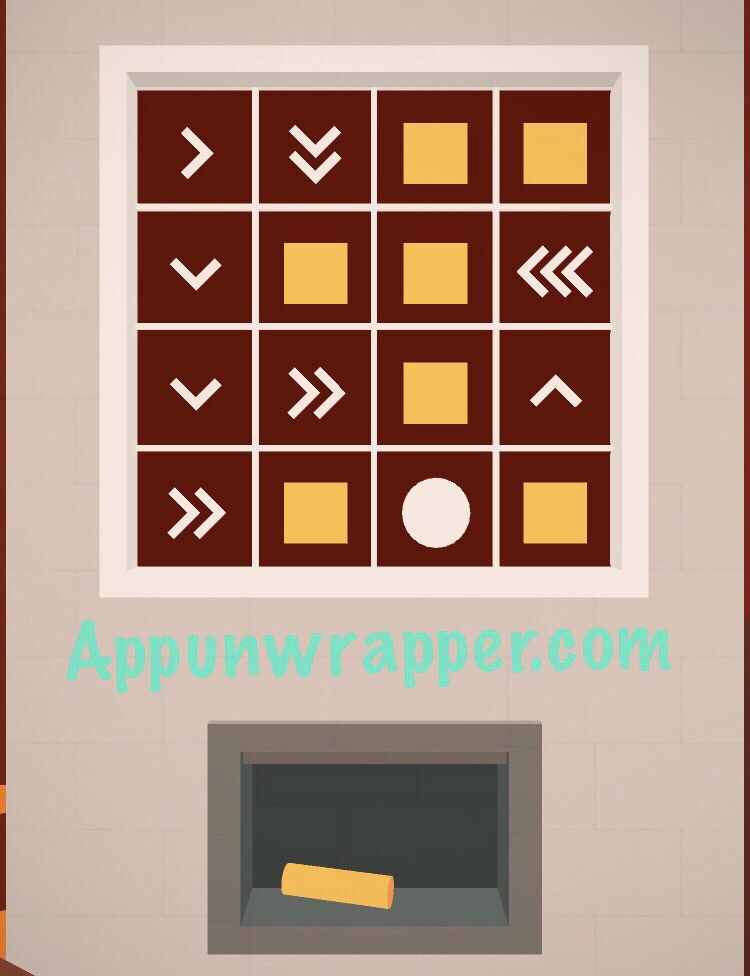 6. Place the two rods next to the discs and then move them around so they match the image. It should go smallest on the bottom, biggest on the top. Then go through the door.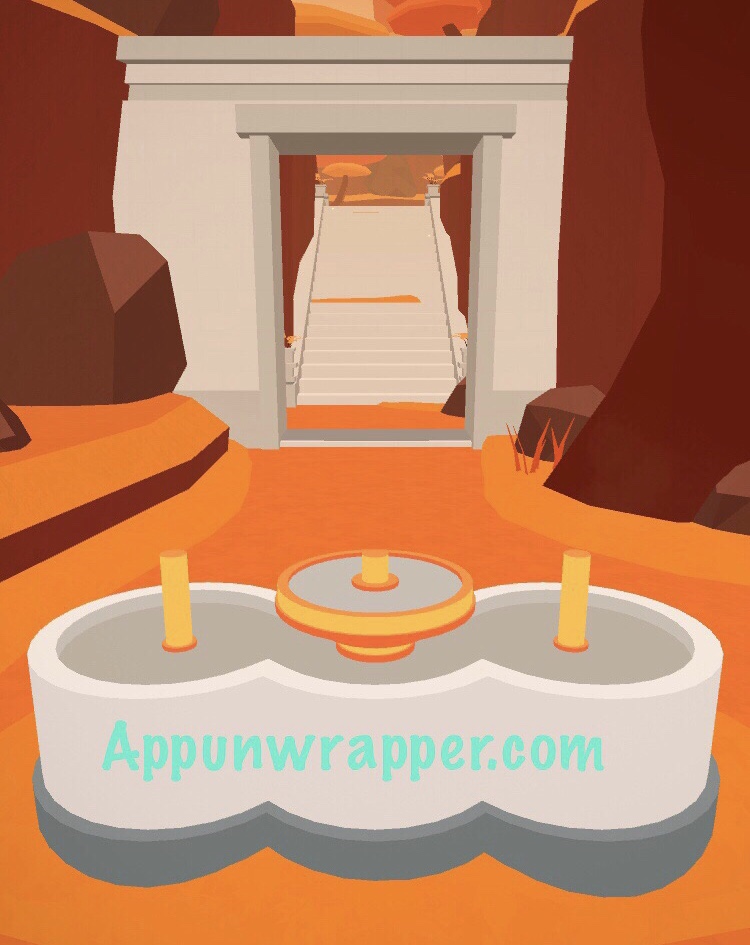 7. A boulder will fall behind you, block your way back! So the only way to go is forward! Turn to the right and solve the arrows puzzle. This one splits off at one point, so there are two goals. Take the golden rod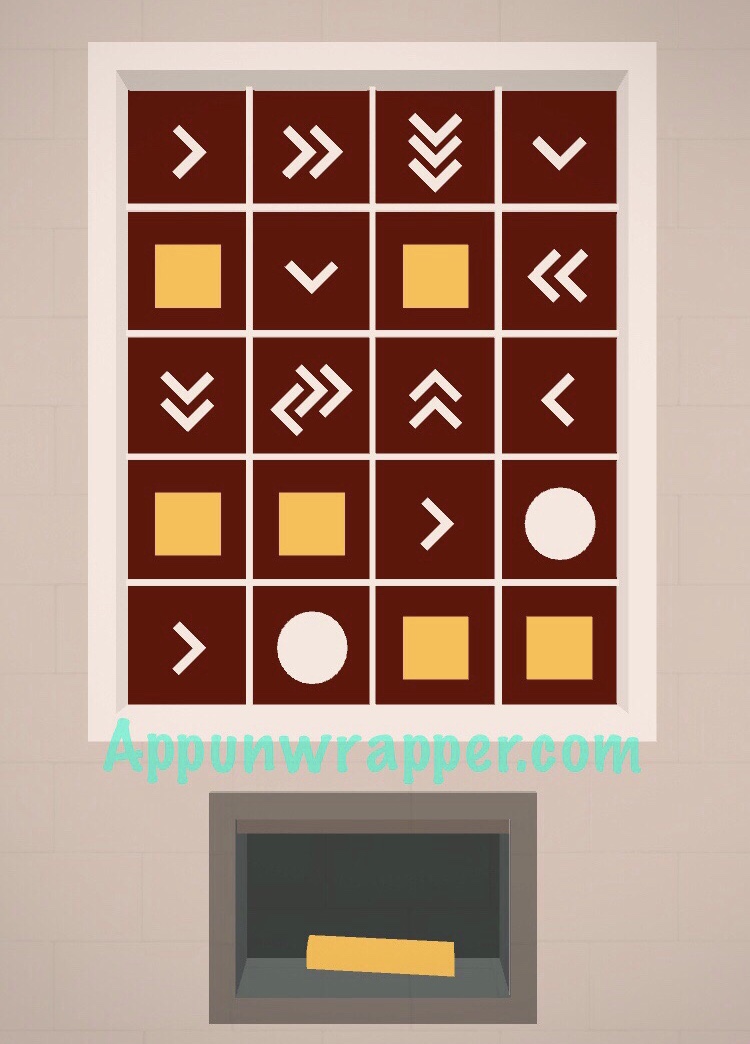 8. Head inside the building to the left and pull the level to see a clue for how to arrange the four discs outside.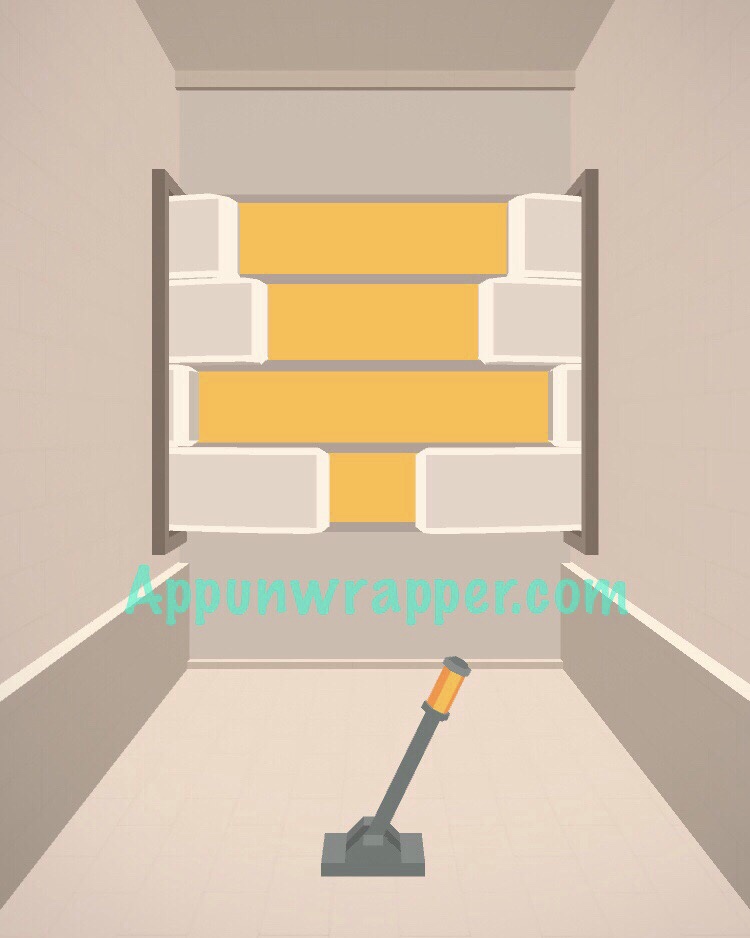 9. Go back out and place the golden rod by the discs. Then arrange the discs in this order: smallest on bottom, then biggest, then second smallest, second biggest. Take the handle.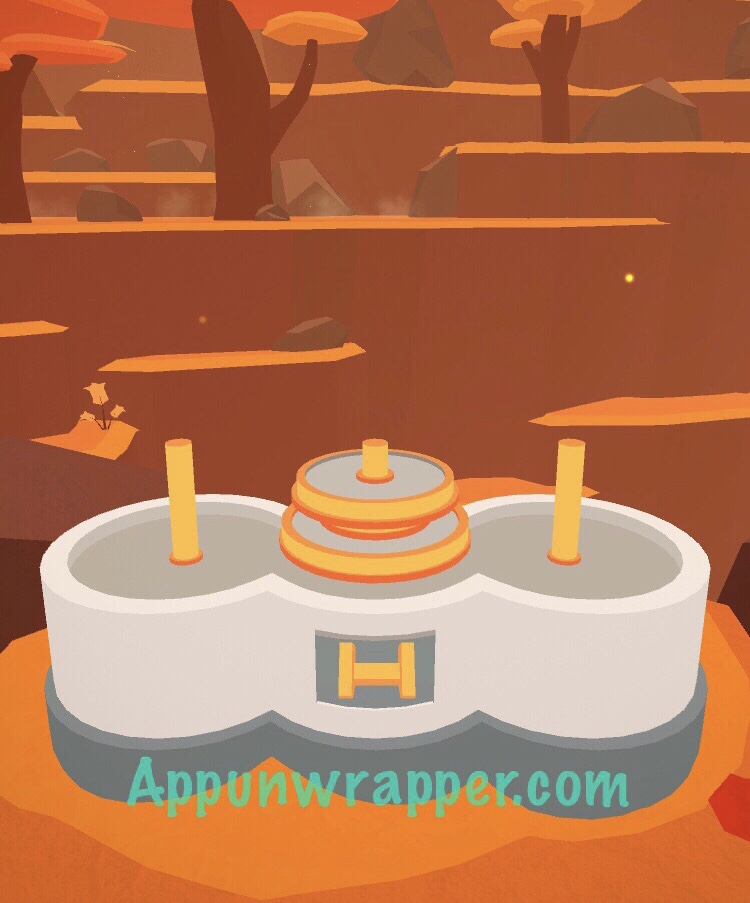 10. Head back inside and solve the arrows puzzle. Take the gold bit.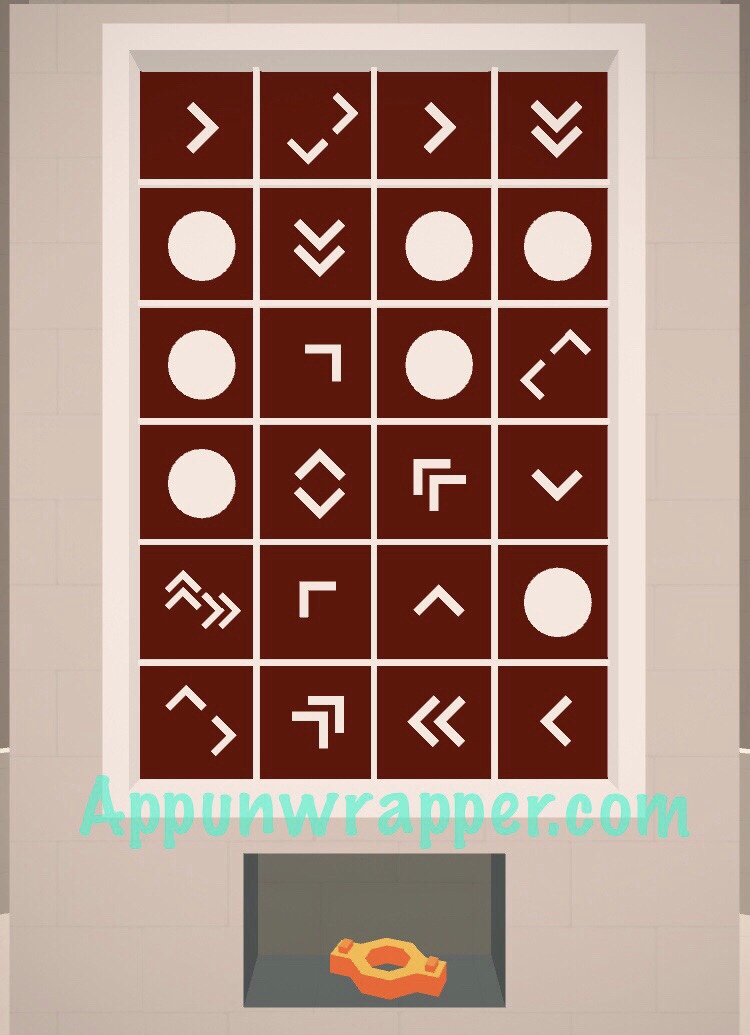 11. Turn to the right and place the handle on the device that's missing one. Pull it down and you'll be taken back to the table right before the stairs.
12. Place the two gold bits on the top of the table and push the handle up. Take the portal tile.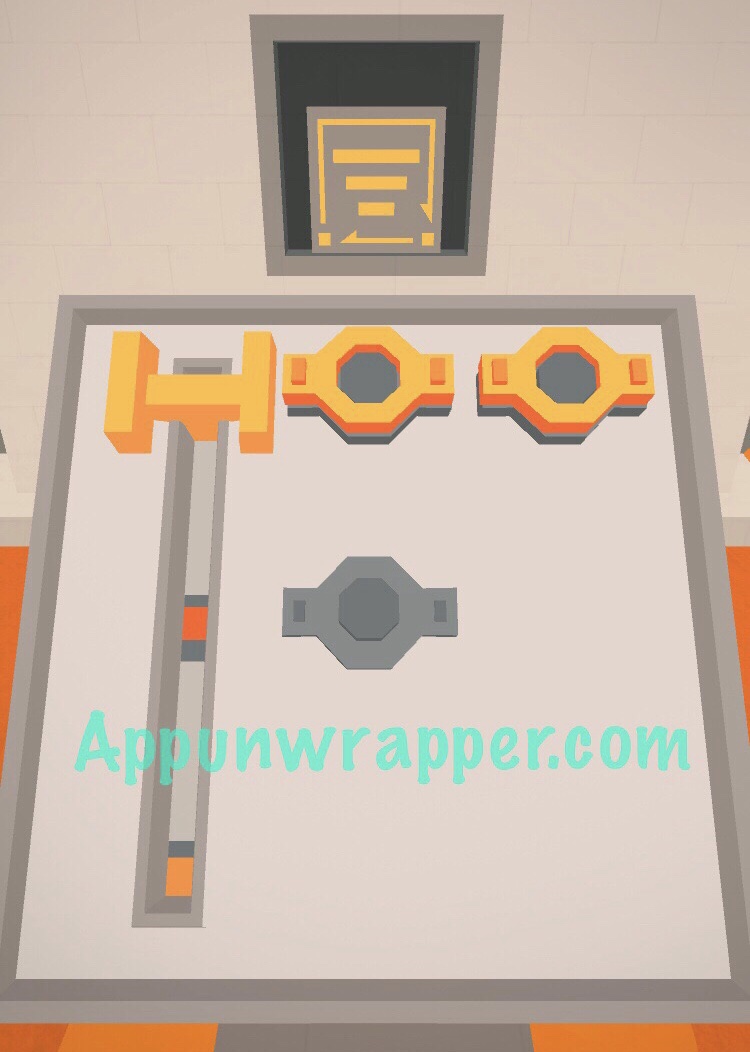 13. Pull the lever down so you can access the portal again, but don't go through yet. We need to get the third letter. This is the stupidest thing I've ever seen, but take the cart back to the other area. The discs there can still be moved. You want to pile the three bigger disks in the center like it shows on the tile. Then, according to the arrows on the tile, move the smallest disk back and forth between the left and right side until a panel opens up, revealing the letter.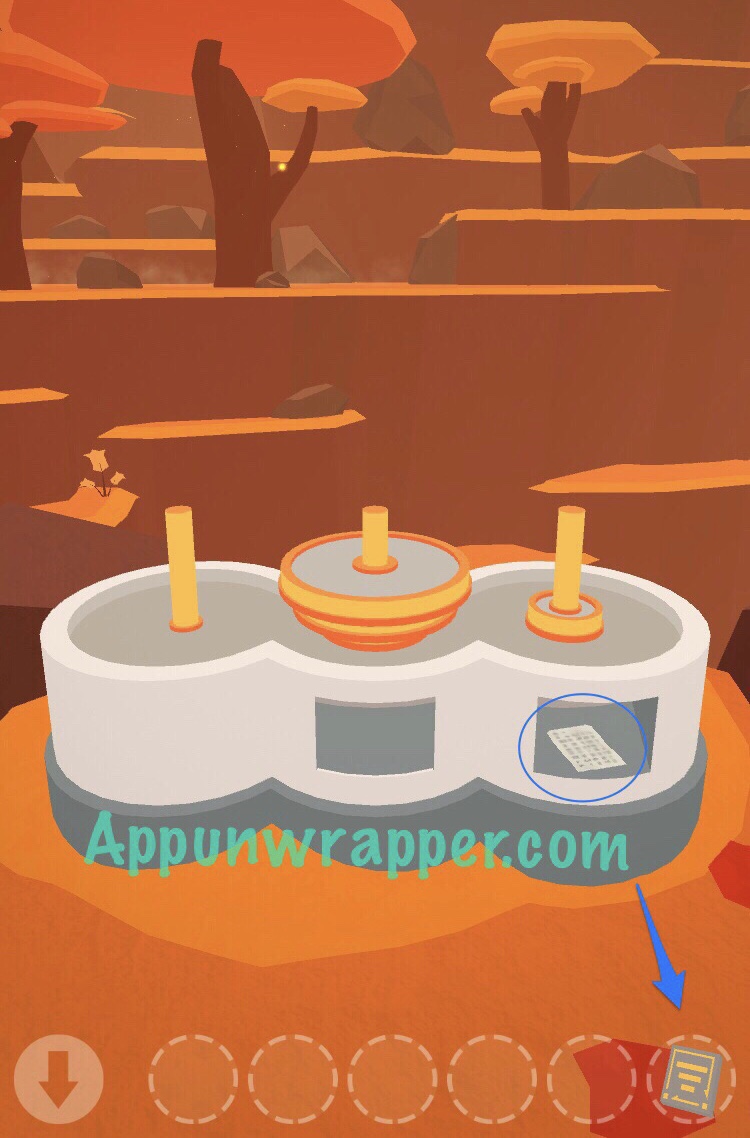 14. Now, take the cart back and use the tile to go through the portal and complete Level 6.
And here's all three notes from Level 6: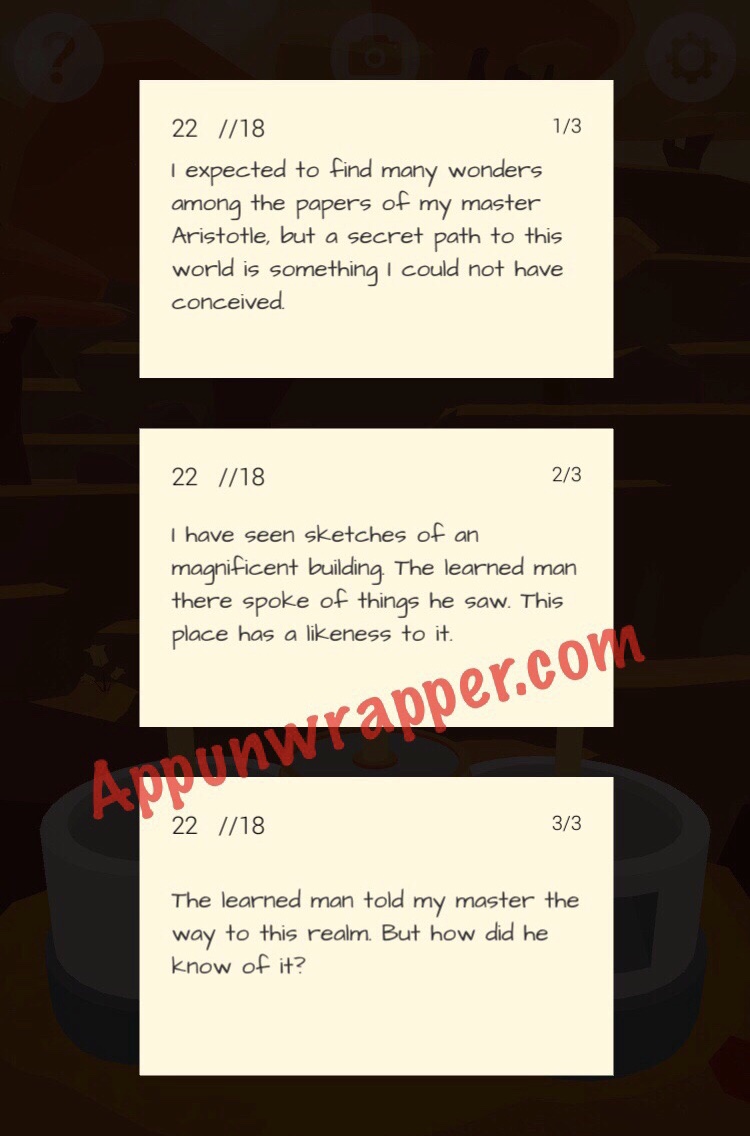 Select the level you need below or click here to continue to Level 7.