Faraway: Puzzle Escape
By: Mousecity / Snapbreak Games / Pine Studio
Pine Studio recently added two more levels to their popular adventure game, Faraway: Puzzle Escape. You can see my walkthrough for Levels 1 -18 here, but stay on this page if you're looking for the new levels. This guide will show you how to complete both levels and find all three hidden letters in each one. Feel free to ask for extra help in the comments section.
See my Faraway 2 guide.
See my Faraway 3 guide.
See my Faraway 4 guide.
Walkthrough:
Level 1 | Level 2 | Level 3 | Level 4 | Level 5 | Level 6 | Level 7 | Level 8 | Level 9 | Level 10 | Level 11 | Level 12 | Level 13 | Level 14 | Level 15 | Level 16 | Level 17 | Level 18 | Level 19 | Level 20 | Level 0 + Coordinates
If you already completed the main game and want to discuss Level 0 and the coordinates, please go here.
Level 19:
You can watch my video for Level 19 or continue to my step-by-step guide below.
1. Pick up the pentagon piece under the bite of rock. Then continue straight.
2. Slide the door down and enter. Place the pentagon on the top of the cube and then solve the puzzle. If you need help with it, use my video or press the buttons in this order:
Circle, Triangle, Circle, Triangle.
3. Go through the open door. You can't light the dynamite yet, so head left instead. Hop the rocks over the gap to the other side.
4. Go through the door. Pick up the letter and solve the puzzle by pressing the buttons in this order:
Circle, Triangle, Circle, Triangle.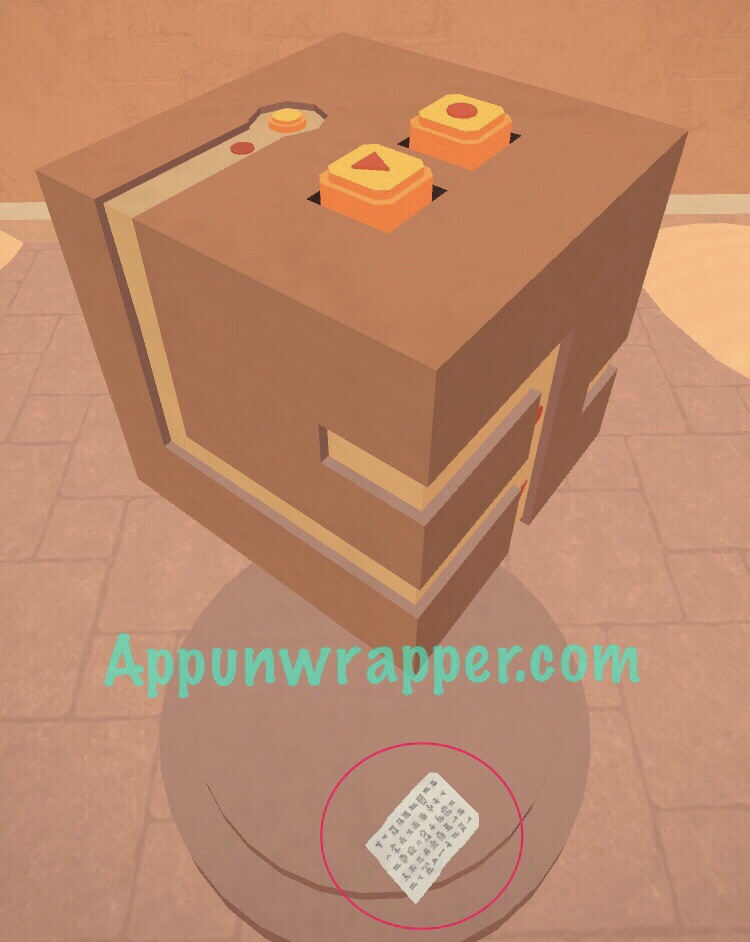 5. Pick up the hexagon piece and then head through the next door.
6. Continue straight to the closed door and slide it down to open it. Go through.
7. Break the pot and grab another letter. Also, place the hexagon in the slot on the floor. Solve the next puzzle by pressing the buttons in this order:
Circle, Circle, Circle, Circle.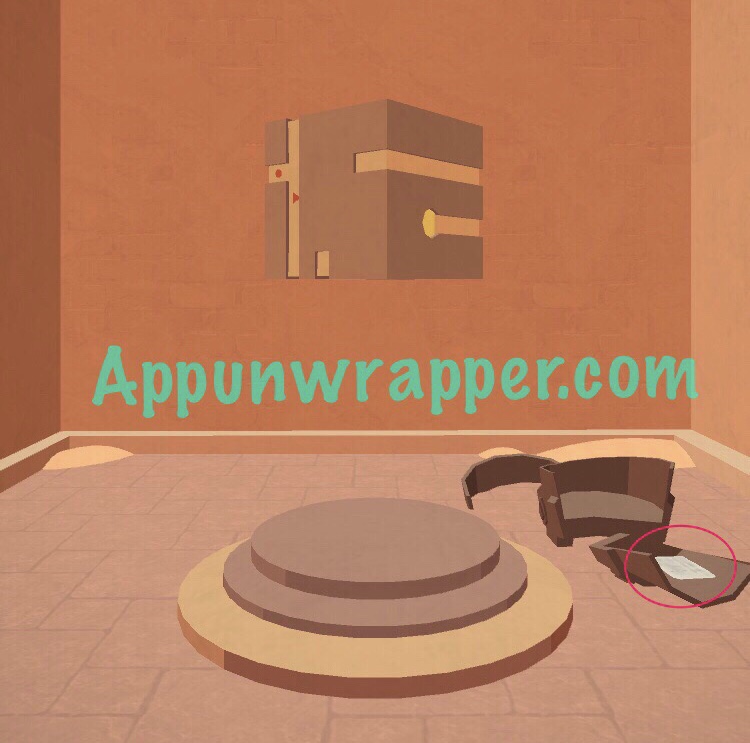 8. Take the flame tile from inside the cube.
9. Head all the way back to the dynamite and use the fire tile to light it. Then grab the letter that falls down.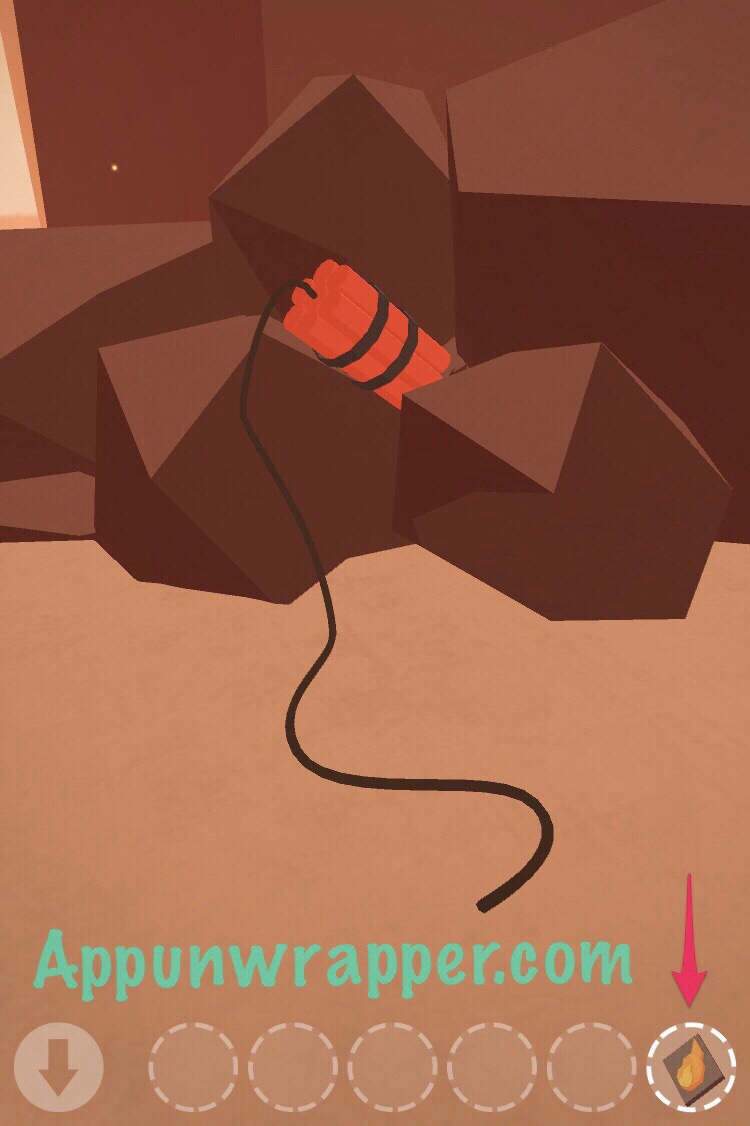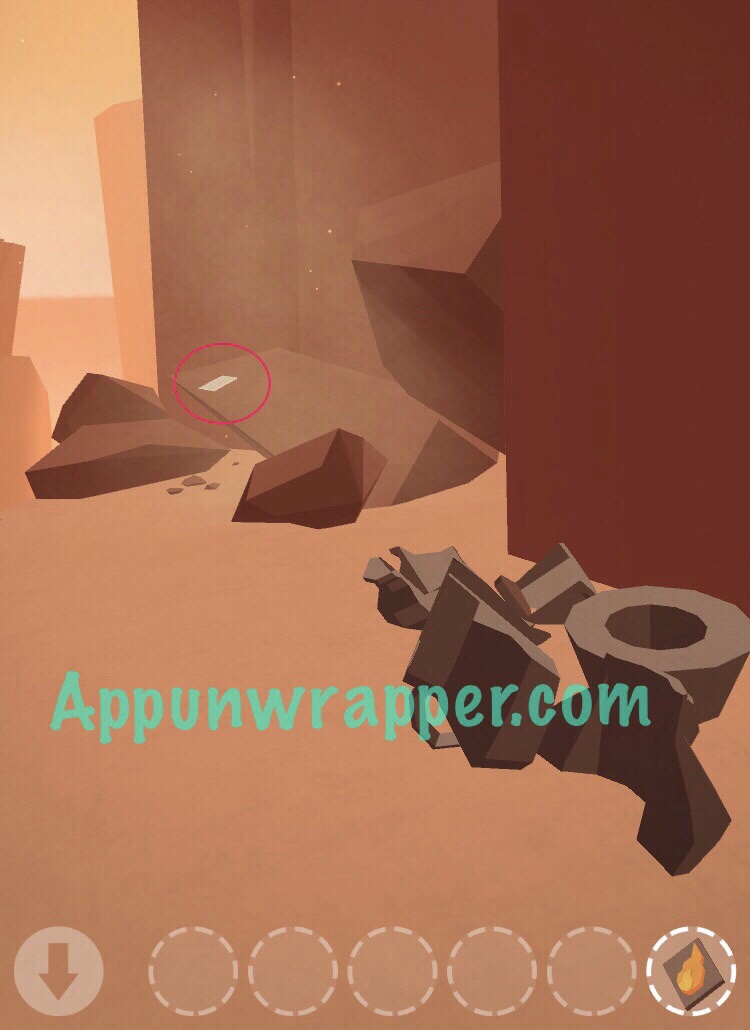 10. Head across the gap again and through the next two doors. Head right up the stairs and place the fire tile over the portal. Go through to complete Level 19.
And here's all three notes for Level 19: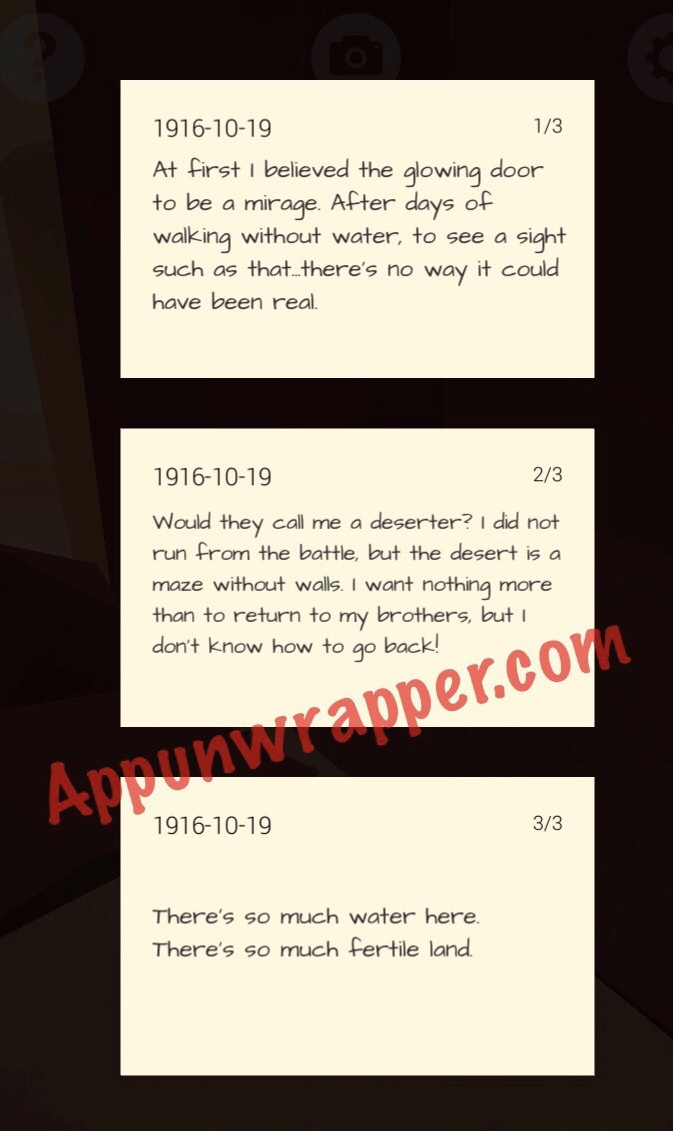 Click on the level you need below or click here to continue to Level 20.
Level 1 | Level 2 | Level 3 | Level 4 | Level 5 | Level 6 | Level 7 | Level 8 | Level 9 | Level 10 | Level 11 | Level 12 | Level 13 | Level 14 | Level 15 | Level 16 | Level 17 | Level 18 | Level 19 | Level 20 | Level 0 + Coordinates