16. Leave the gazebo and continue down the path to Screen 14. Use the crowbar to get past the rocks to Screen 23.
17. Continue up the stairs to the left to Screen 30. Continue straight down the path to Screen 29.
18. Take the right path here to Screen 38 and continue on to Screen 44. Find the vase shard and the Blueberry Mist bottle cap in a hole to the right of the cave.
19. If you continue down the path to Screen 48, the path is blocked. So we'll come back to that later. Go back to Screen 29 and cross the bridge over to Screen 37.
20. Tap on the bottle caps to learn that the old hermit is missing three of them. You just so happen to have three on you! Give them to him. Take the toy soldiers from him.
21. Go back to Screen 30 and place the toy soldiers with the others on the tree stump. Then take the bugle.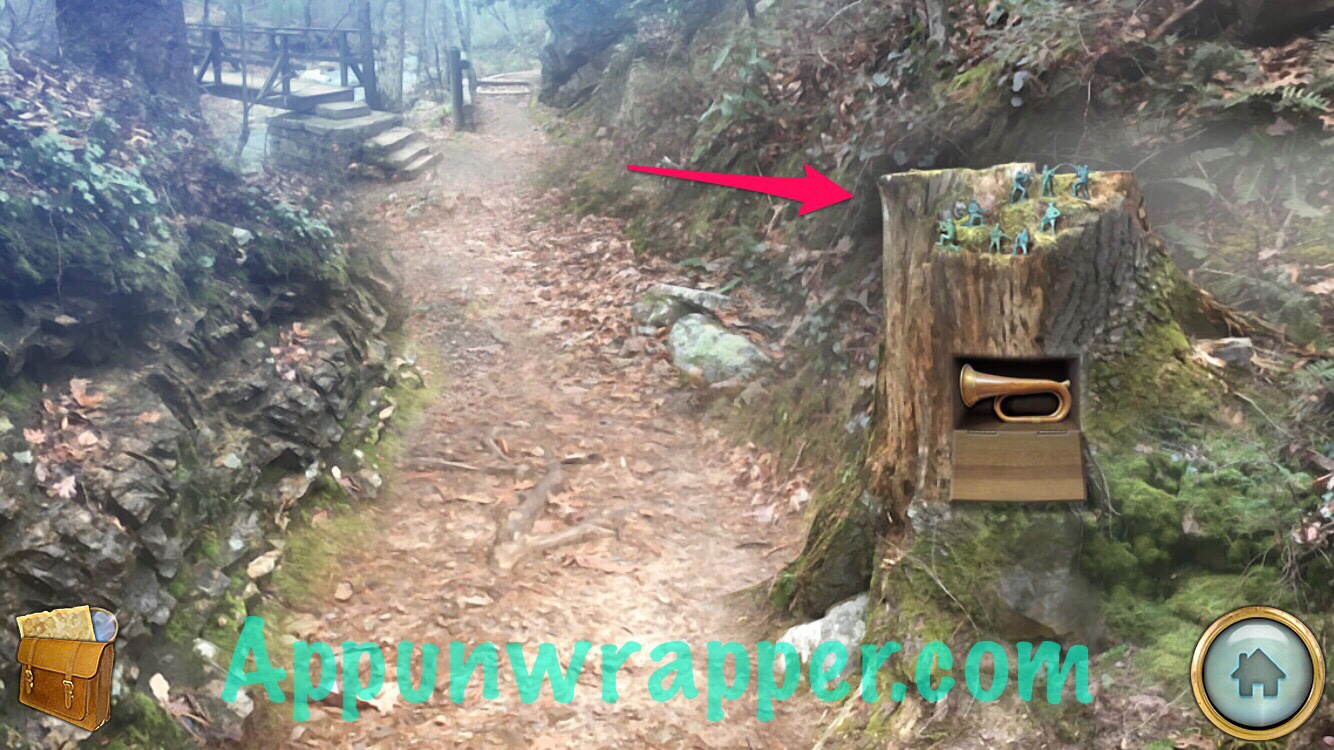 22. Head back to Screen 14. Go left to Screen 22 and read the newspaper clipping about the bear with strange markings on its paws. Then head inside to Screen 21.
23. Look around. There isn't much we can do here right now, but make sure to grab the geocache tracker.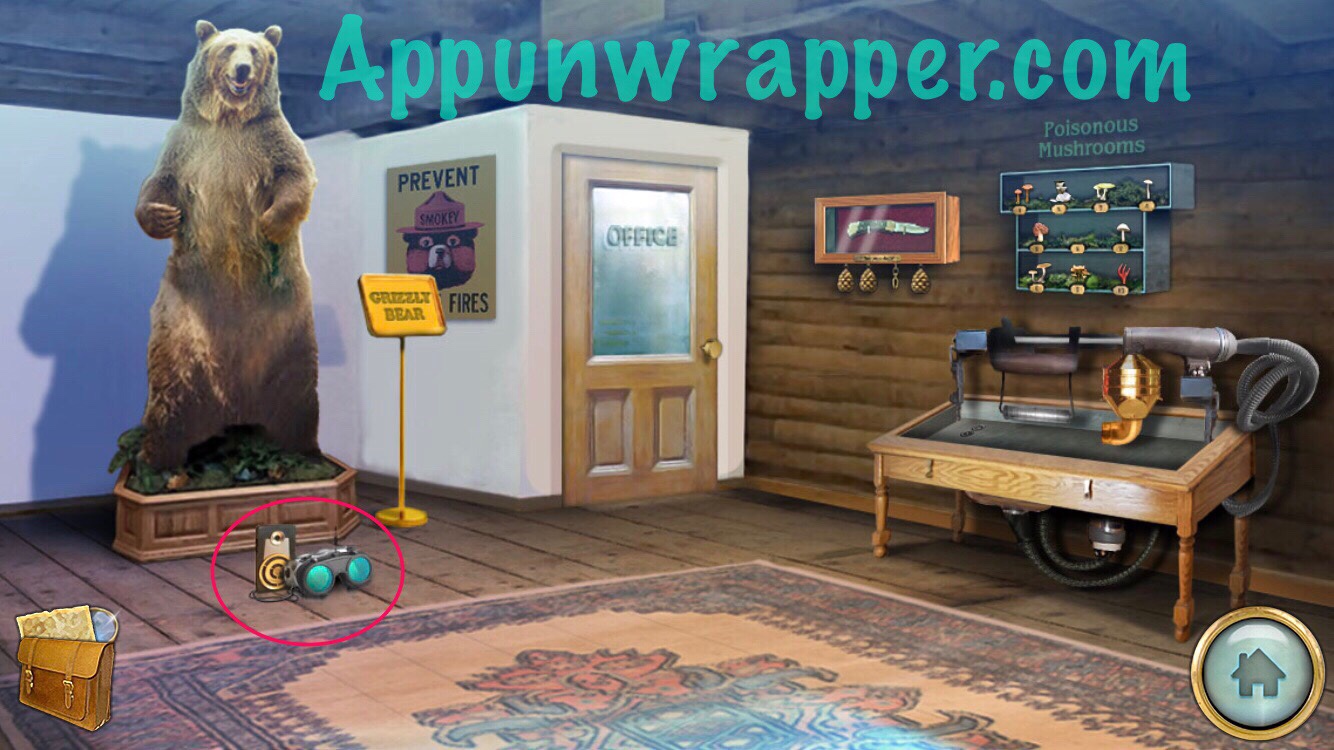 24. Go back to Screen 11 and use the bugle to scare the swan off. Now you can go down the left path to Screen 16.
25. Remove the wooden planks to the right and take the bird box.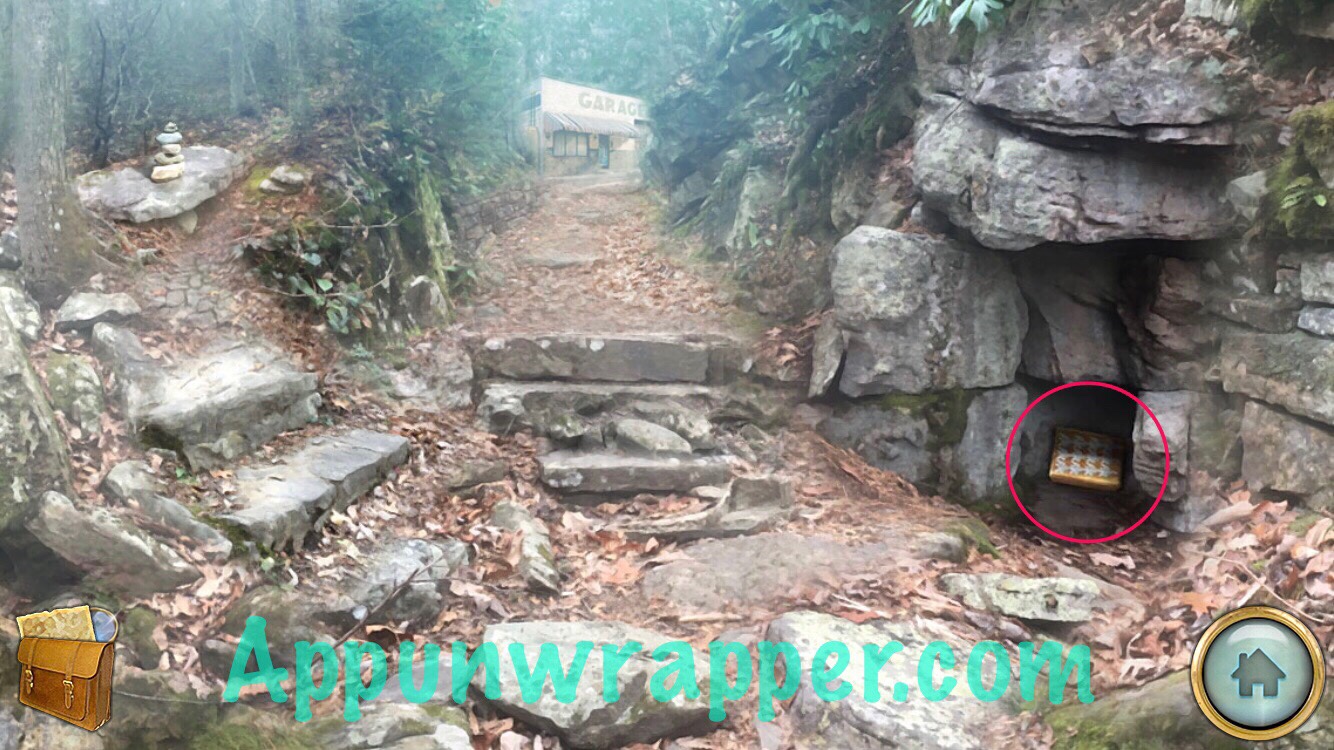 26. Take the left path to Screen 15 and grab the perfect skipping stone.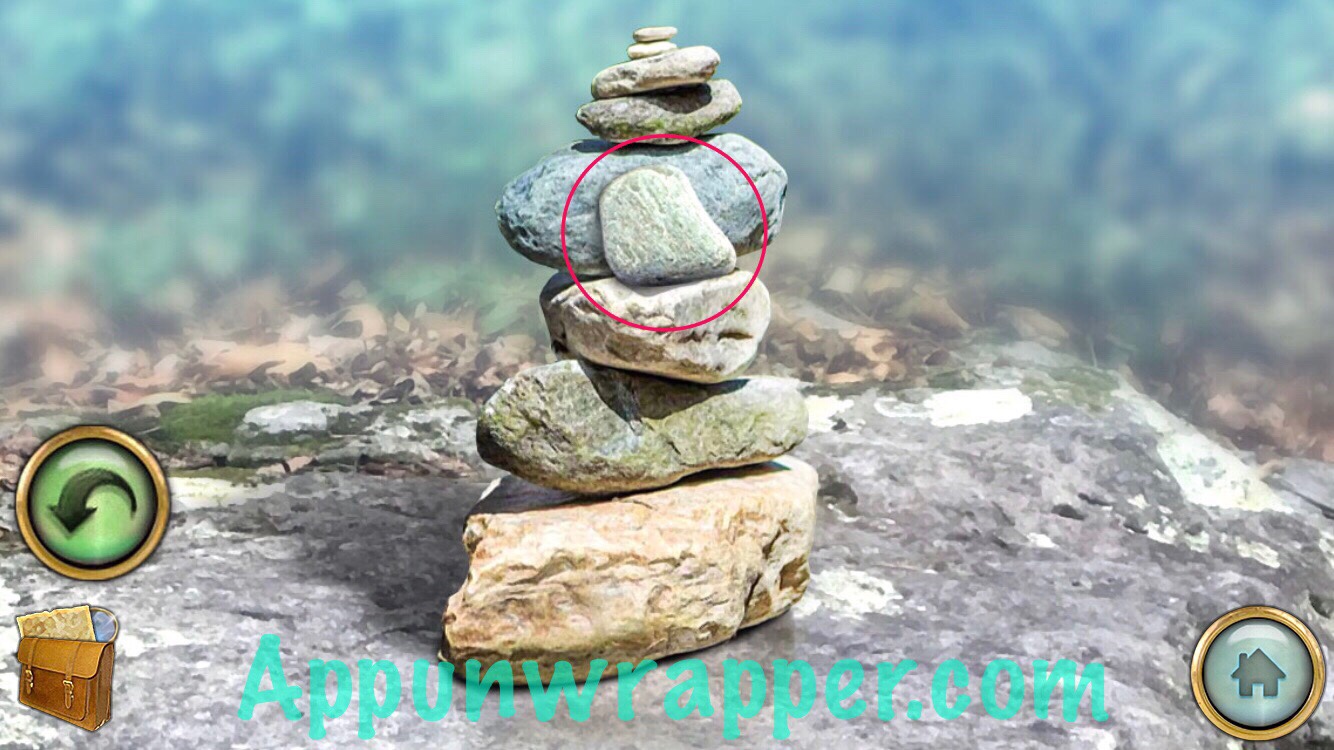 27. Go back to Screen 16 and head straight up to the garage at Screen 24. Notice the WANTED poster and head inside to Screen 25.
28. Pick up the epoxy glue and small toolchest. Also, open the car door and look inside the car for a bowl of hardened paraffin wax.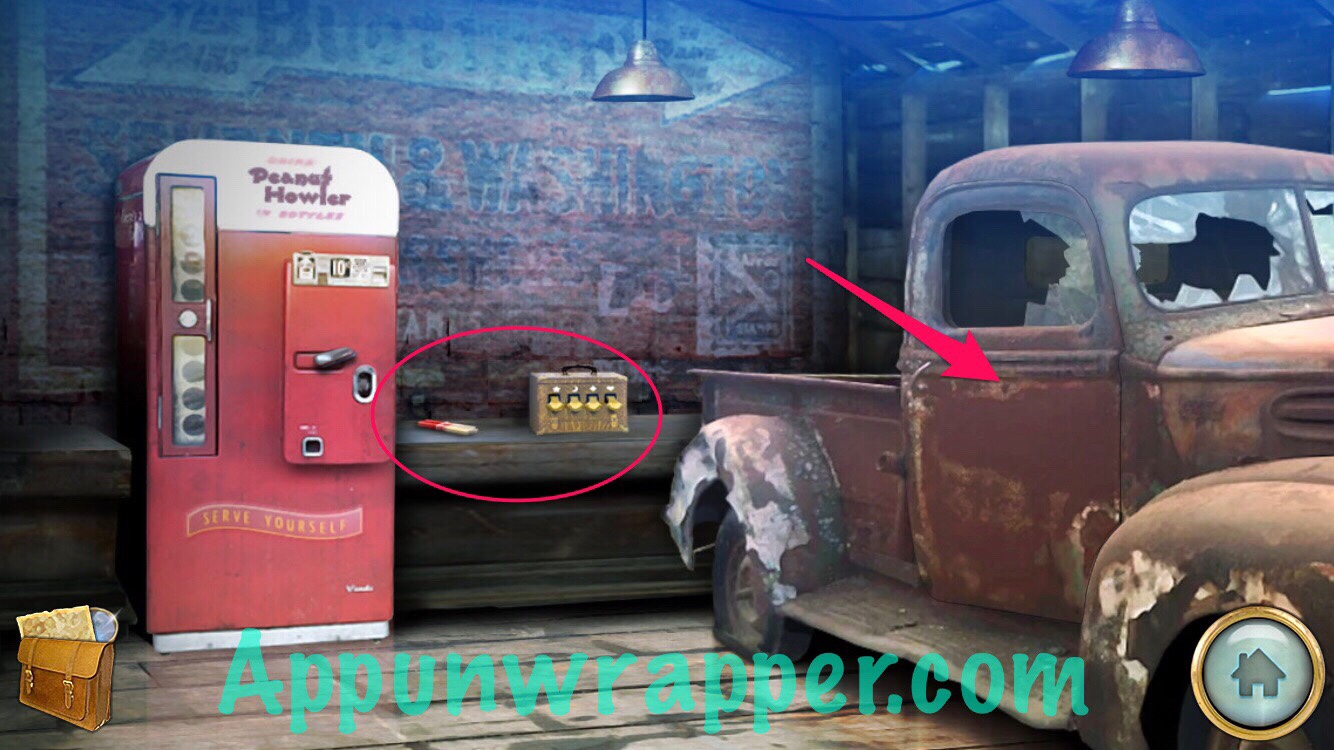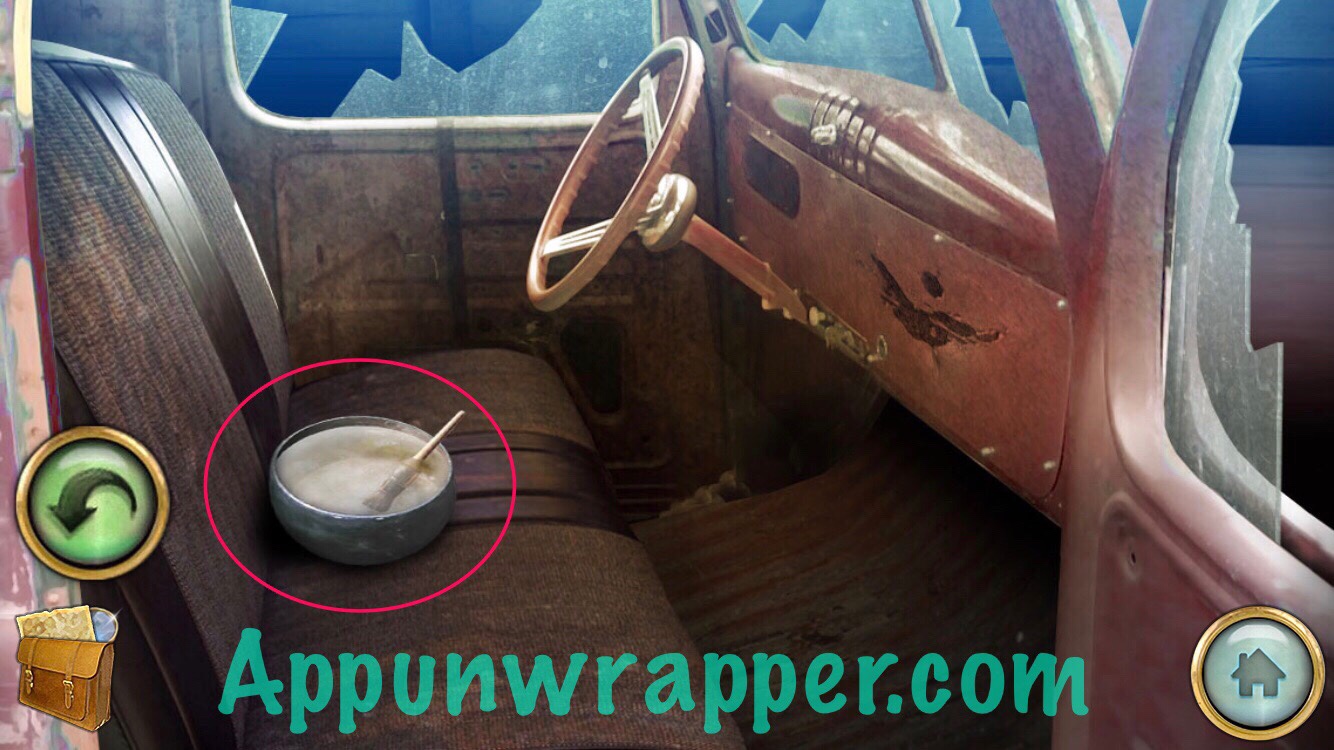 29. Go back to Screen 11 and head up the middle path to Screen 17. Throw the skipping stone in the water to turn on the Flood Warning System.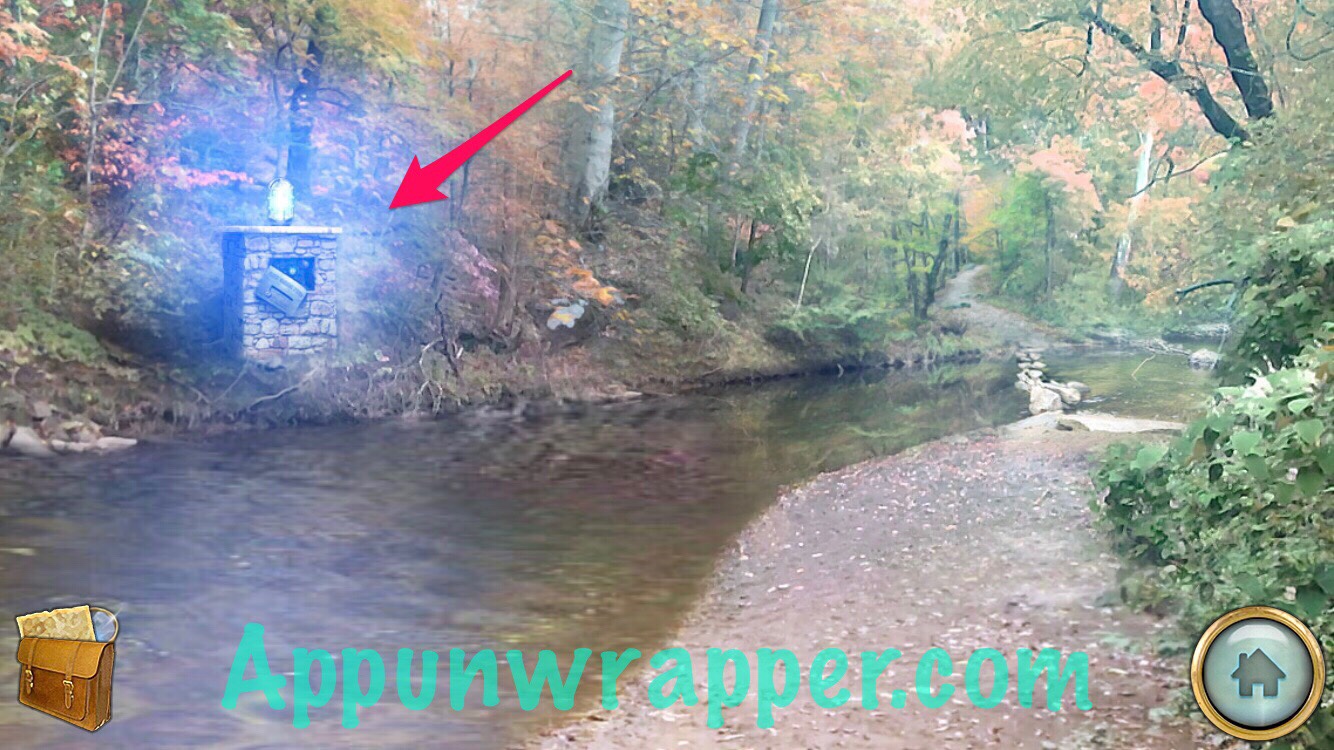 30. Go back to Screen 6 and open the Flood Warning System panel. Take the red wagon wheel.
Click on the little numbers below to continue to the next page of the walkthrough or click here.