The Elder Scrolls: Blades
By: Bethesda
If you're like me, you probably got excited last night or this morning when The Elder Scrolls: Blades became available to download after being pushed off for months and months. And after a short tutorial like this…
… and logging in to your Bethesda account, you were met with a screen like this. It says that they're limiting access during the launch period, but to turn on Notifications so they can let you know when you can play. Pretty disappointing. But…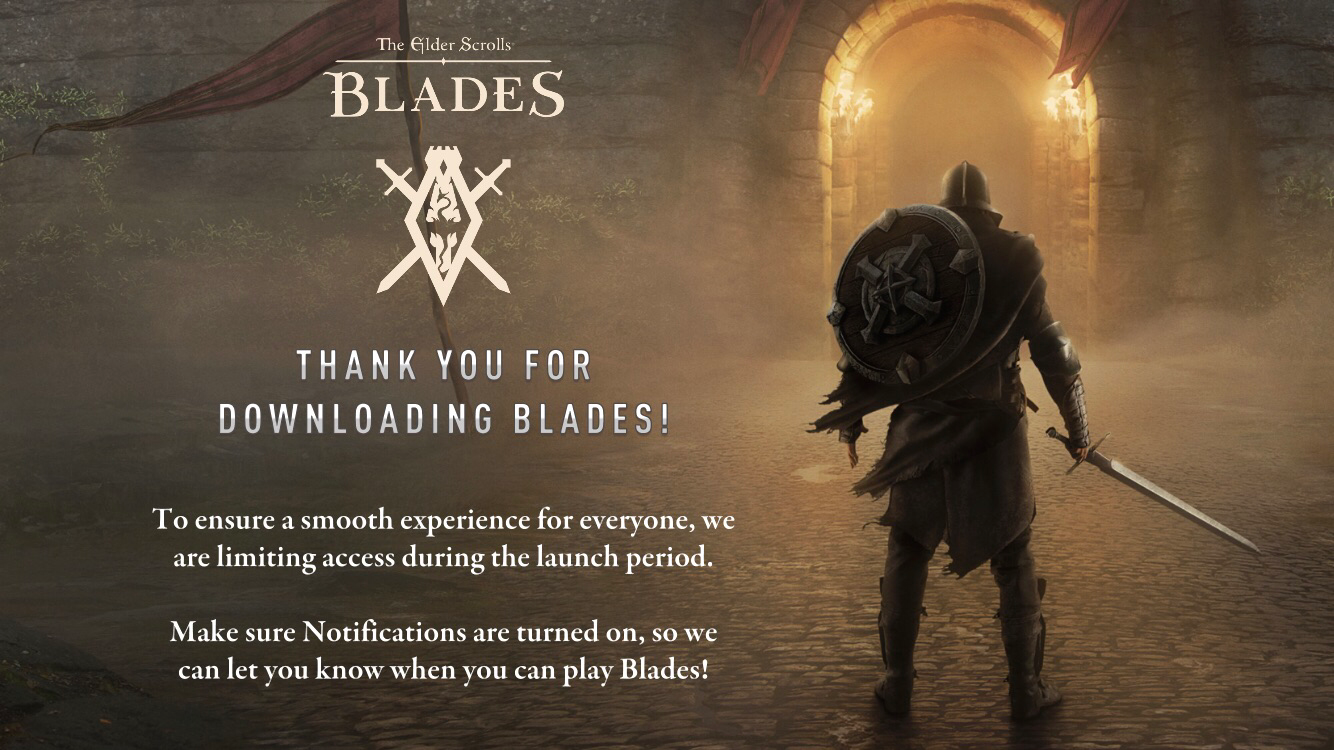 On a whim, I tried again later, despite getting no notifications or emails informing me I can play. The game made me go through the tutorial again (yawn) and log in again. Only this time, I was able to get through.
I still need to download 800 mb before I can play, but it's not giving me that awful screen anymore. So my suggestion is not to wait for any notifications or emails and just keep trying. Make sure you're pre-registered for early access, though.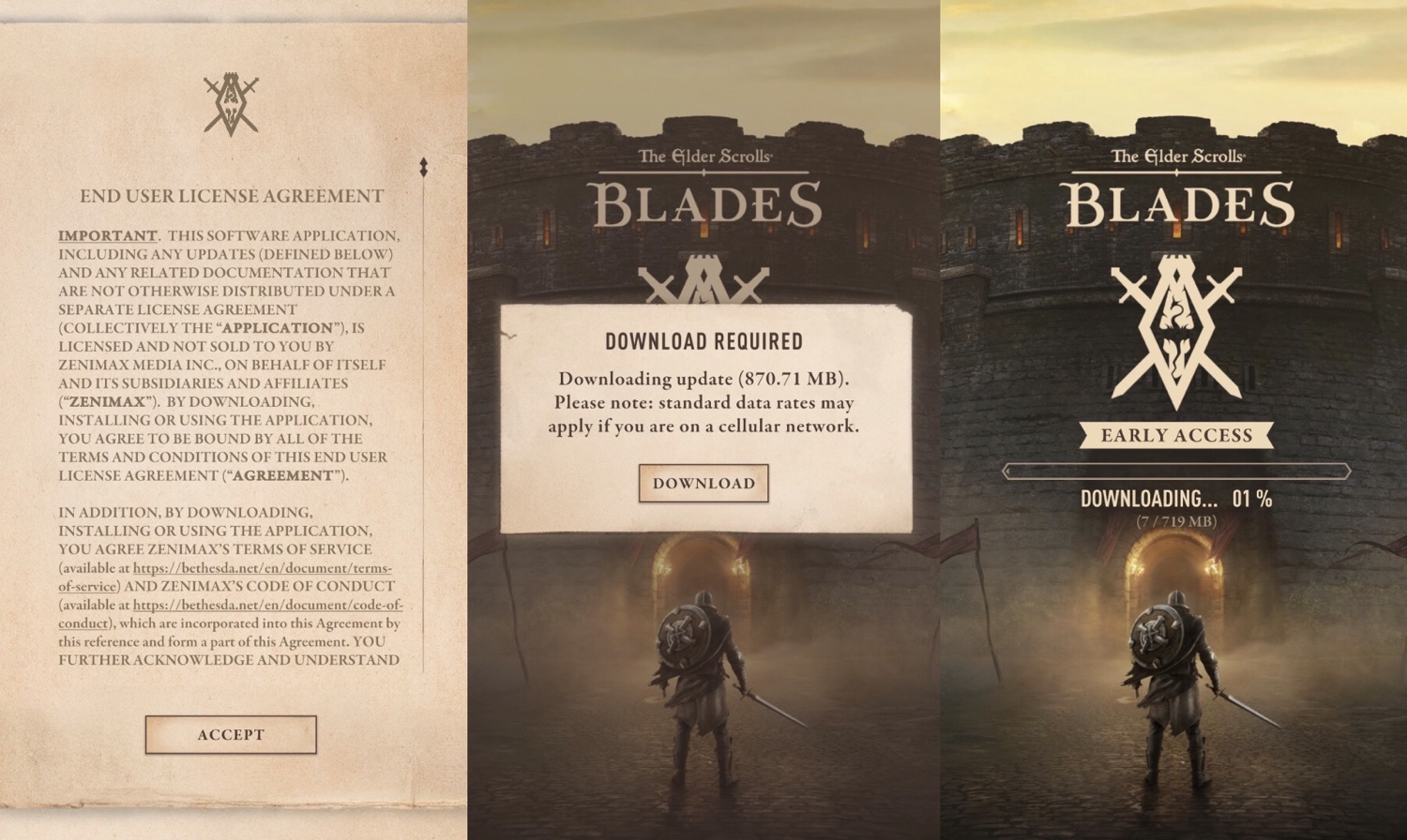 Update: I've played a bit and made some gameplay video. Did you know you can be a cat or lizard? I also have a walkthrough guide here.