Alt-Frequencies
By: Plug In Digital / Accidental Queens
Alt-Frequencies is a really interesting game by Accidental Queens, the makers of A Normal Lost Phone. You need to listen to radio stations on time loops and copy messages to then send to another radio station. A big part of it is listening closely to figure out what each radio station is offering or looking for. It can be tricky at times, so this walkthrough guide should help you if you get stuck. Feel free to ask for extra help in the comments section.
Walkthrough:
Chapter 1 | Chapter 2 | Chapter 3 | Chapter 4 | Chapter 5 | Achievements | Review
Chapter 1, It's Monday!:
Winston seems to be our main contact. We need to find someone who knows all the secrets. Scroll through the radio stations and listen just for fun.
To solve the puzzle, tune to station 85.3 News One and record this question from Fred Peterson: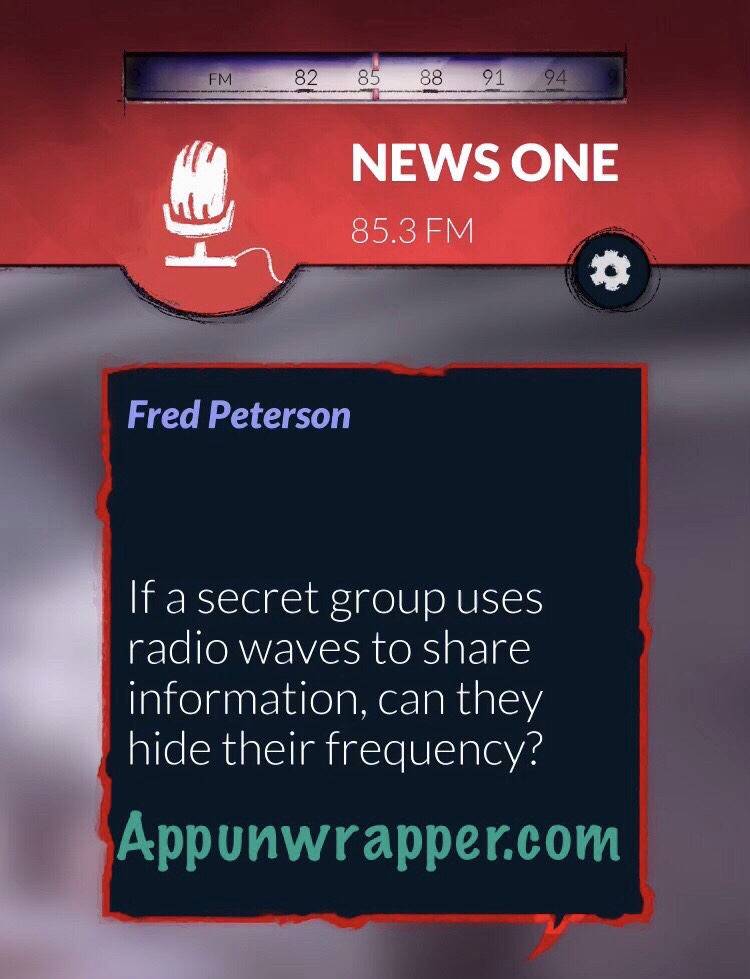 Then go to 100.1 FM Talk Radio and upload the question to ask Mr. A. None. He tells you that there are empty frequencies that seem unused and if you record a particular sound, you can decode the frequency and reveal its true nature. He also mentions using the sound of broken glass to decode a frequency. That's a clue!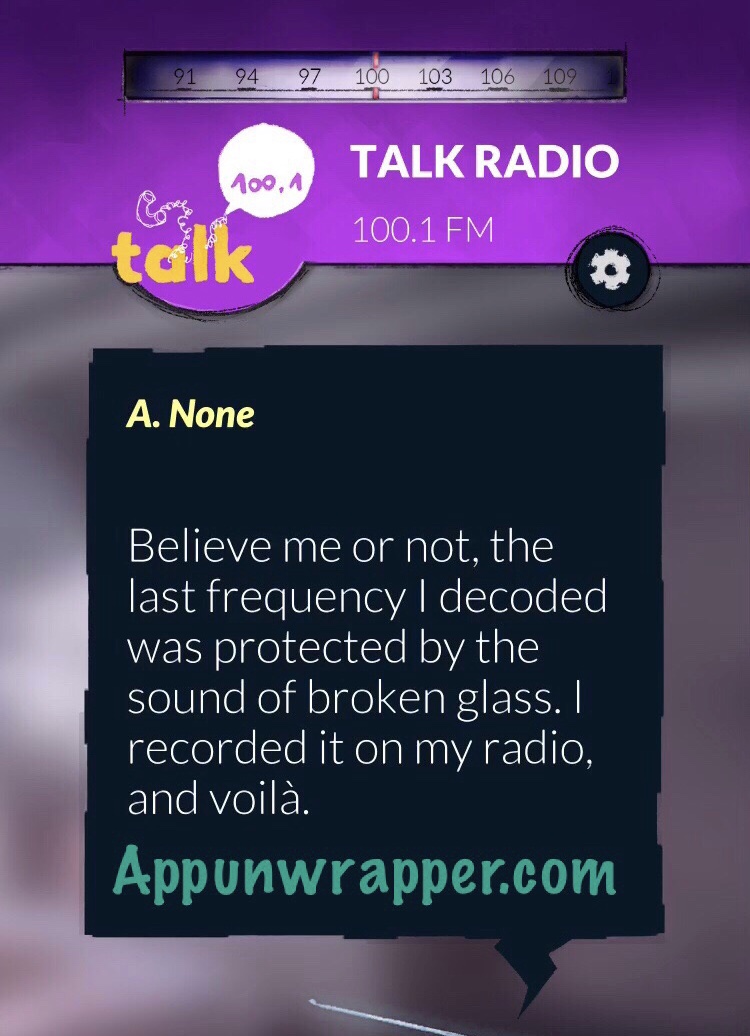 Now tune to Pirate Radio station 105.9 FM and wait for the "brick falling on pavement." It sounds like glass! Record it and it will automatically be decoded and you'll reach Winston! That's the end of Chapter 1.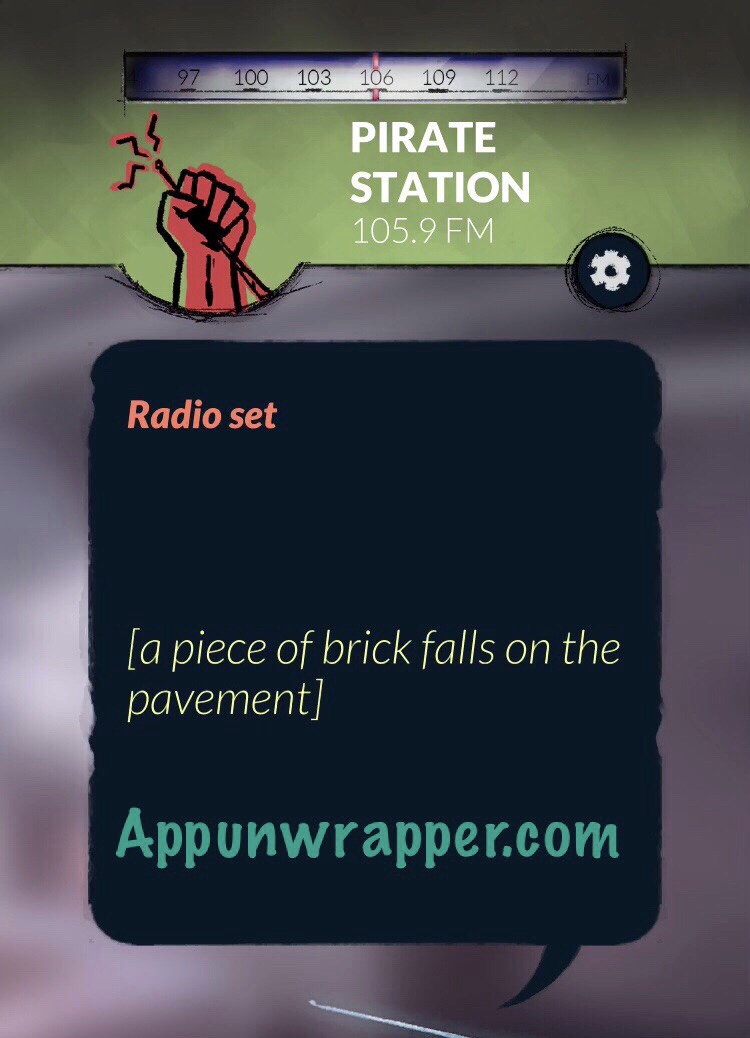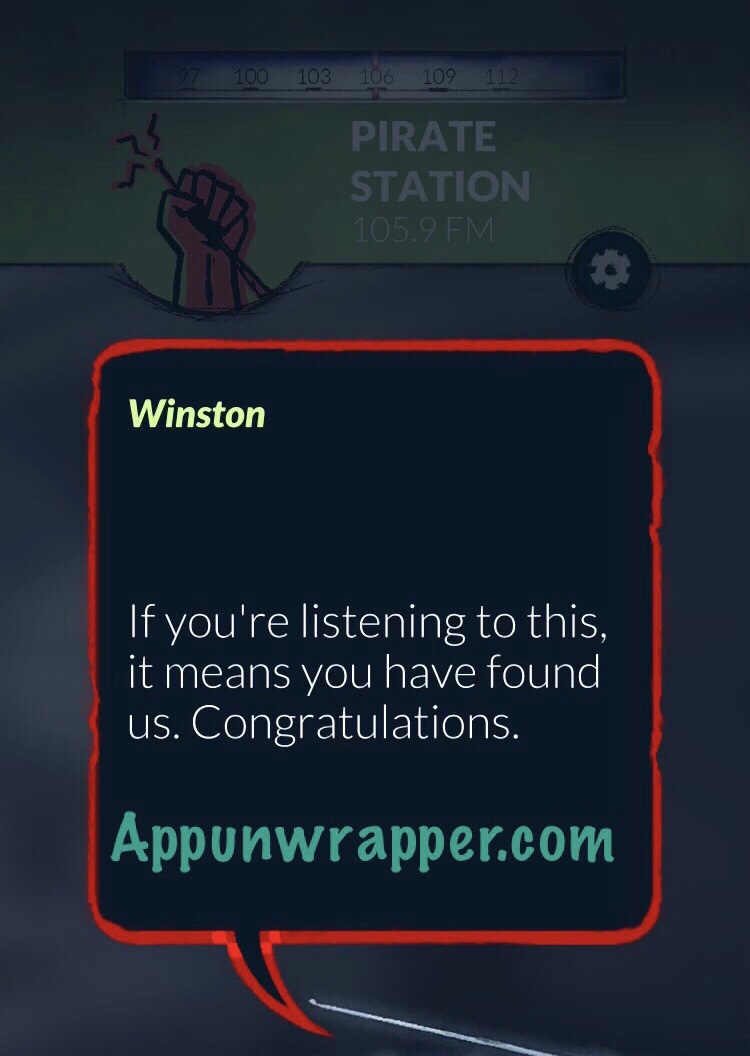 Select the chapter you need below or click here for Chapter 2.