Chapter 2, Students, Experts and Tall Tales:
You start the chapter on Pirate Station with Winston. He wants you to copy a message from him and find radio stations that will air it. So first, copy the message about Amal McMillan.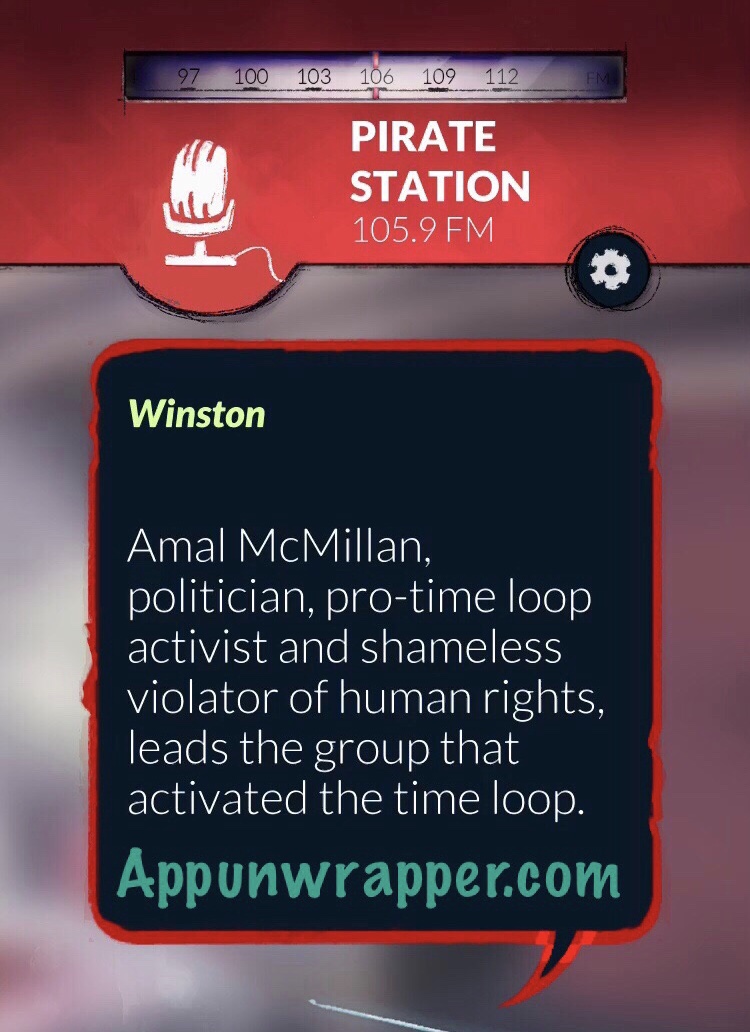 Next, go to Campus Radio Amentos 95.7 FM and inject the message. They'll be willing to air it, even if they're skeptical about it. Then copy Jenni saying, "Are we being lied to by the government?"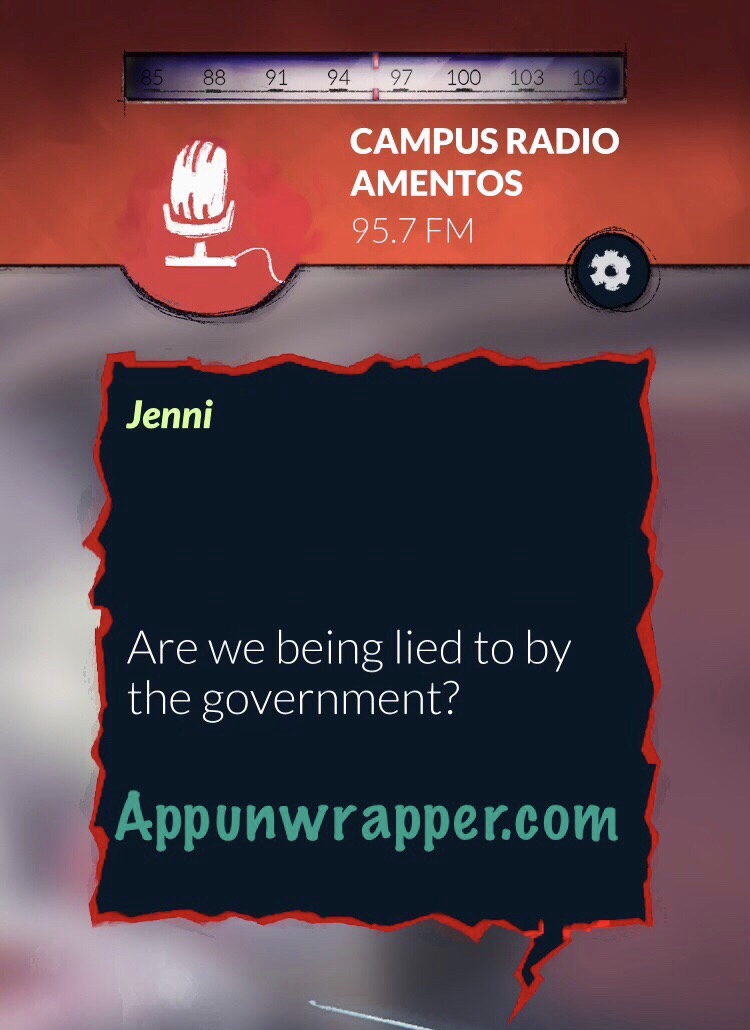 Then go back to Talk Radio 100.1 FM with Ennis B. and upload the snippet to ask the dog Sadie if we're being lied to by the government. Then copy Ennis B.'s comment about there being nothing wrong with lying every now and then.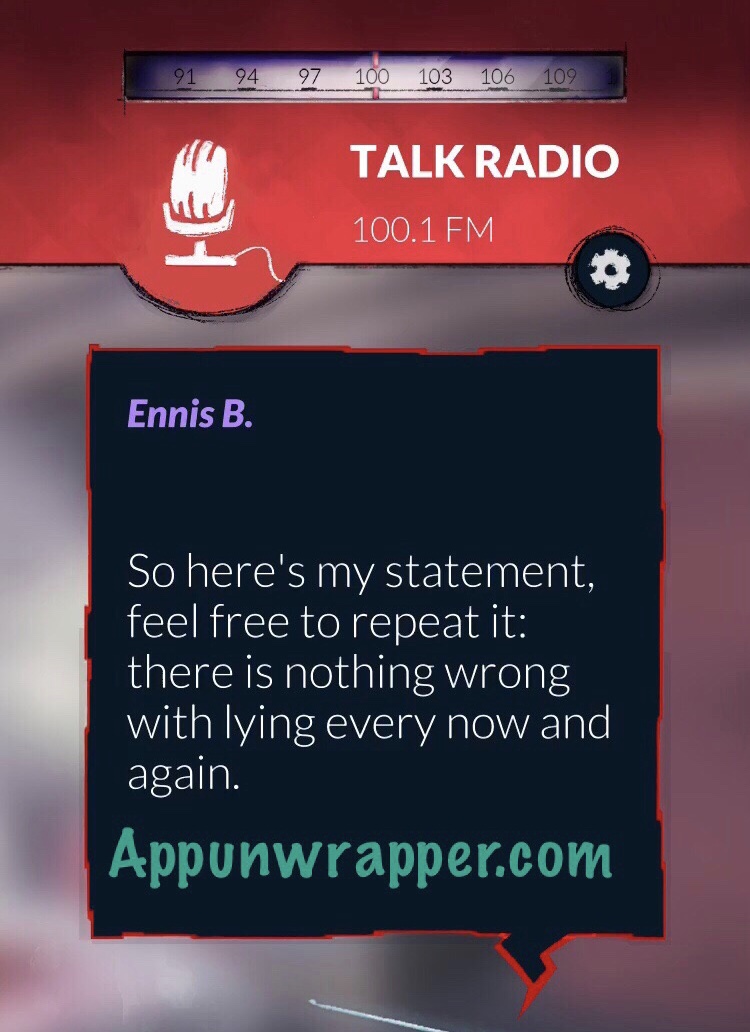 Head over to 91.5 Fresh FM and when Michelle asks if it's ok to lie, inject Ennis' statement. Then copy the message from her about her friend getting headaches from time loops.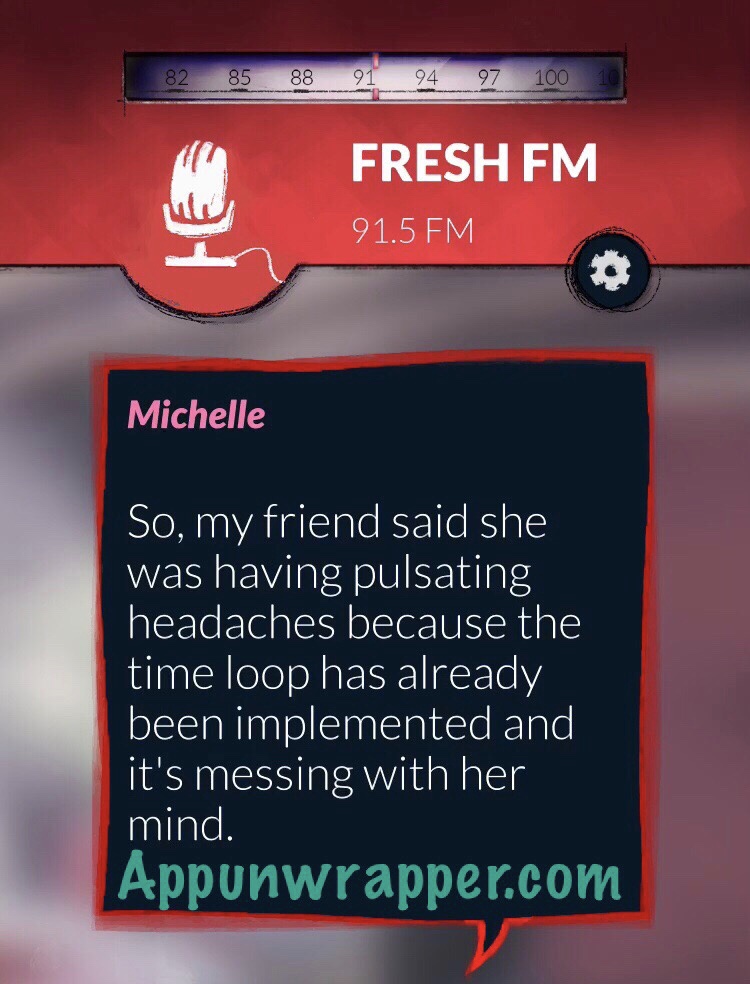 Go back to News One 105.9 FM and inject Michelle's message into the interview between Fred Peterson and Charlie Thomas. And that's the end of Chapter 2!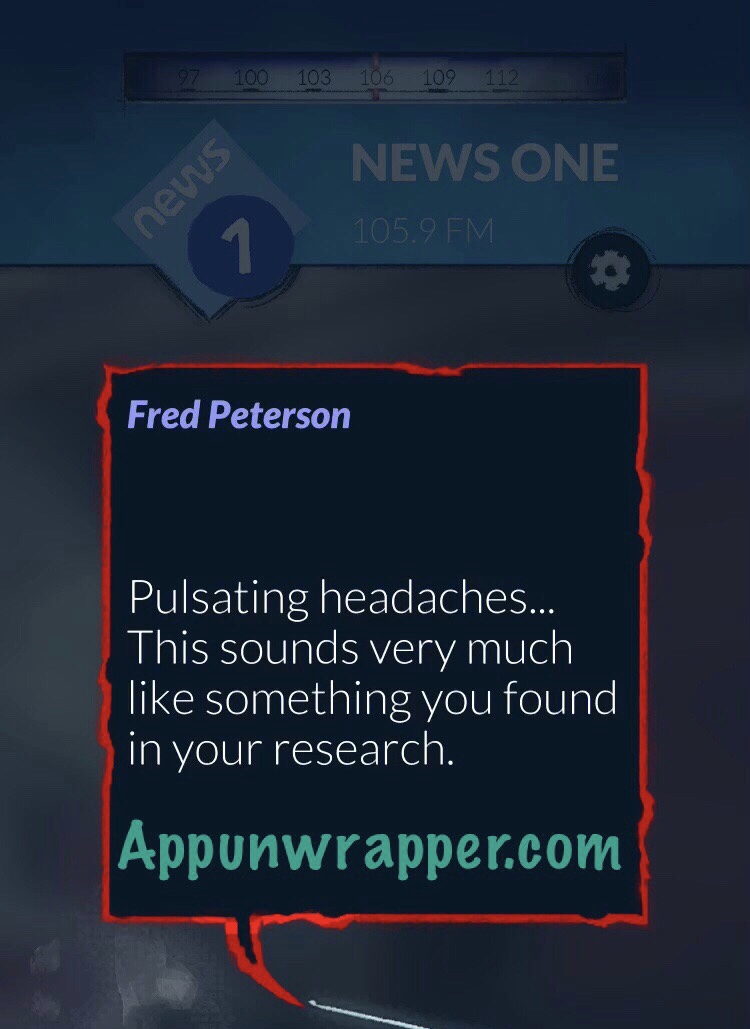 Select the chapter you need below or click here for Chapter 3.