31. Go back to Scene 12 and place the medallion in the slot. Rotate it so the face is upright. Then look inside the mouth of the statue and take the ruby and pewter key.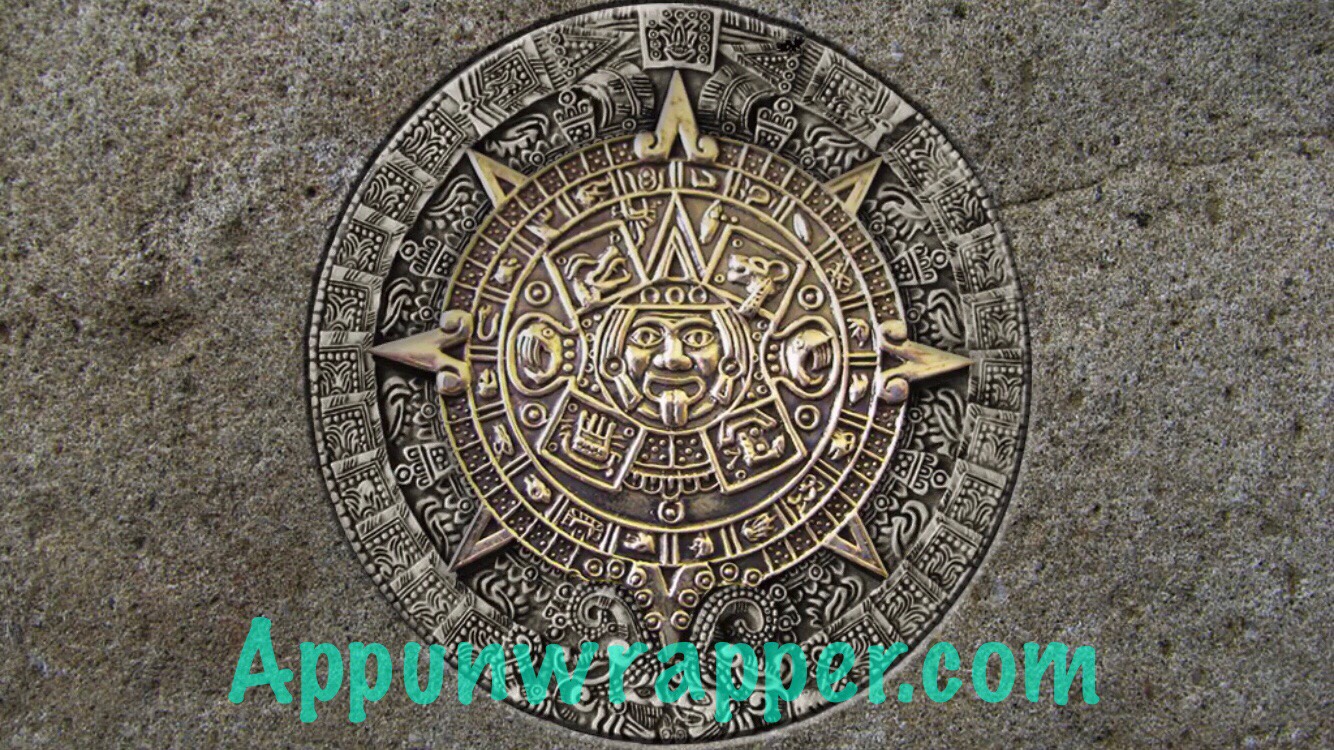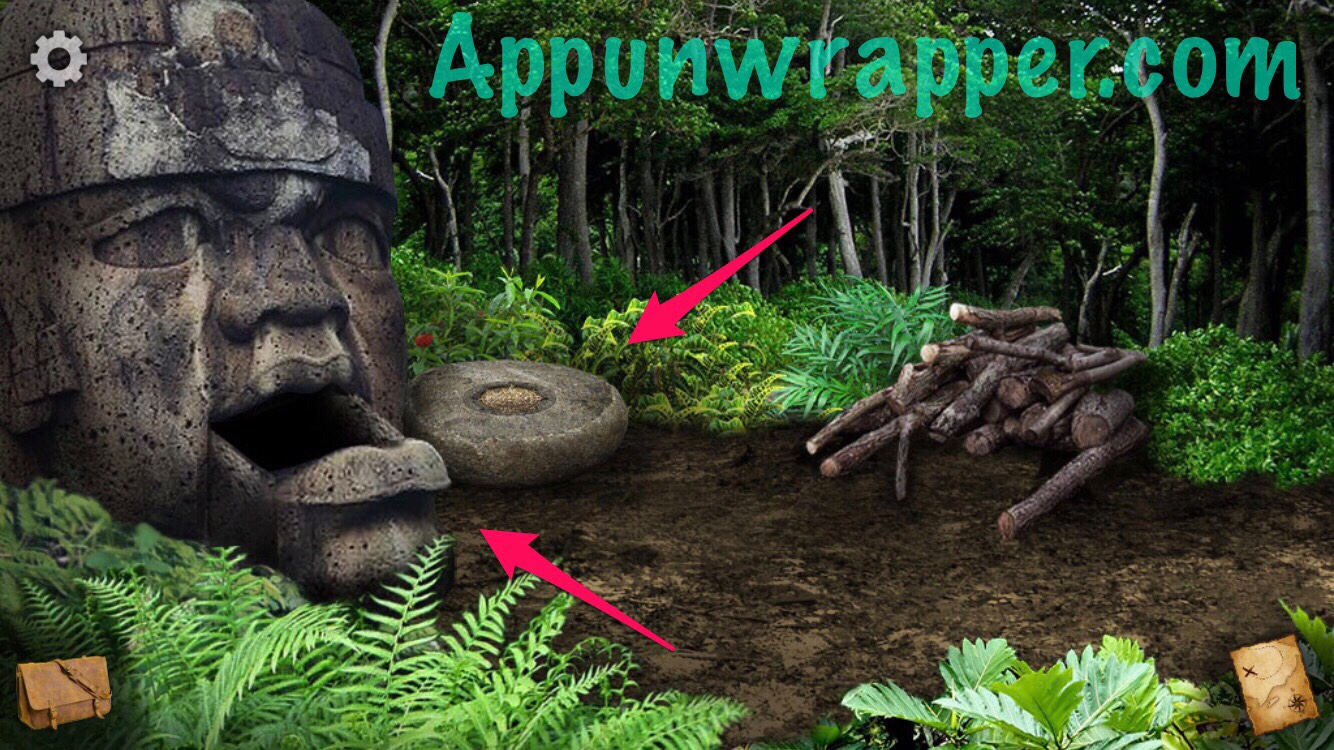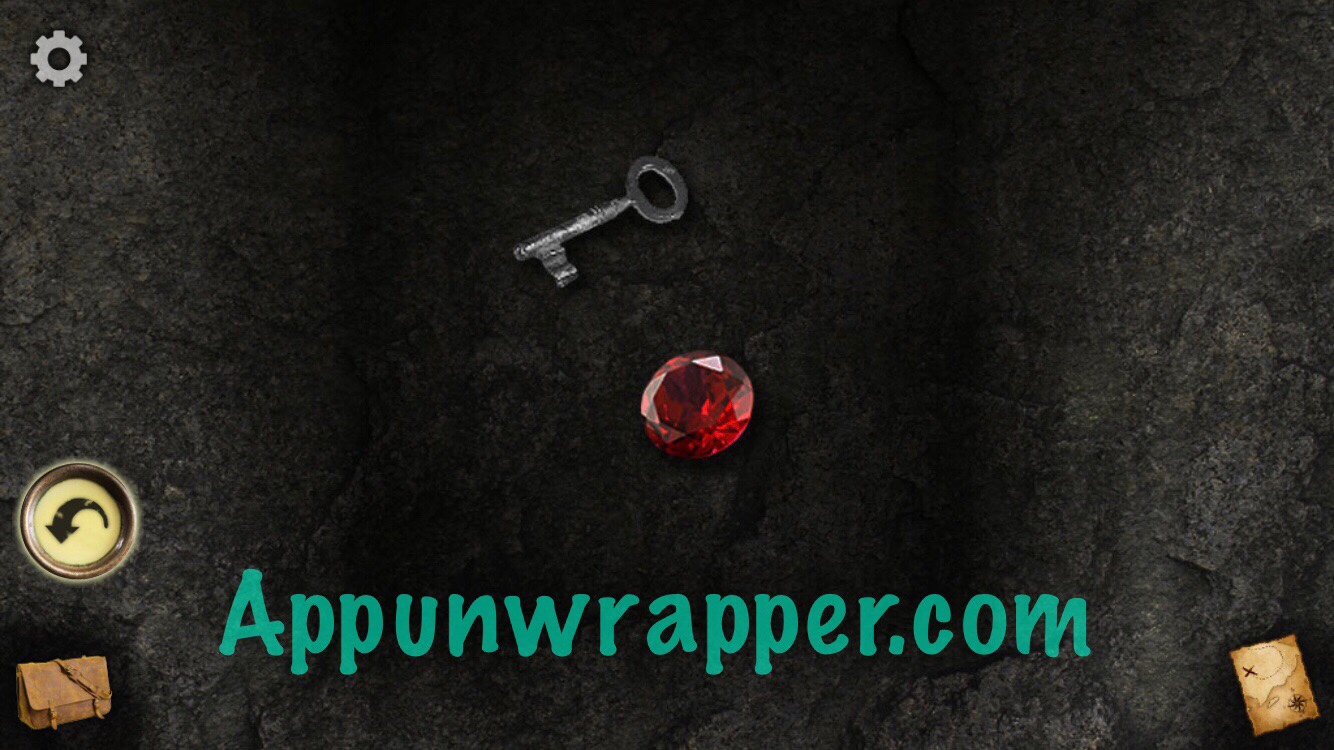 32. Go back to Scene 22 and place the ruby in the skull's eye. Then take the small cylinder from its mouth.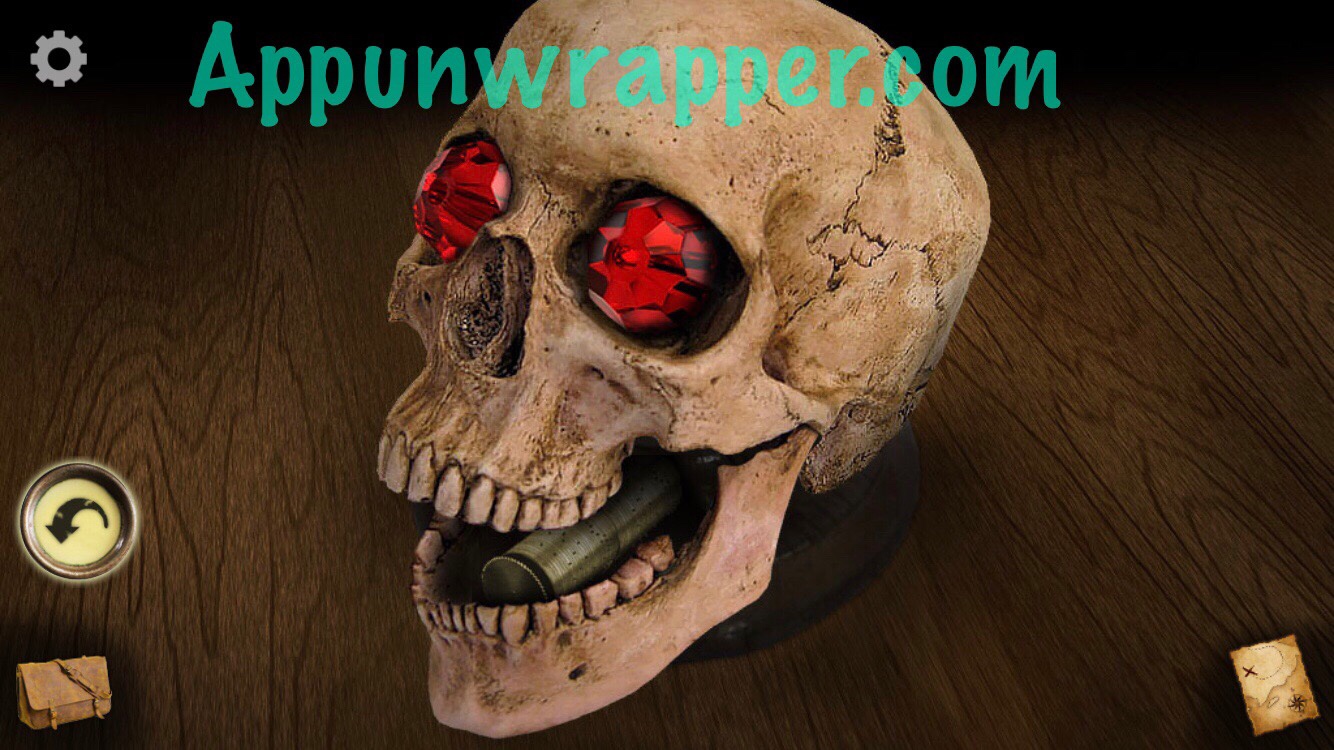 33. Go back to Scene 27 and use the pewter key to unlock the door. Go through to Scene 32.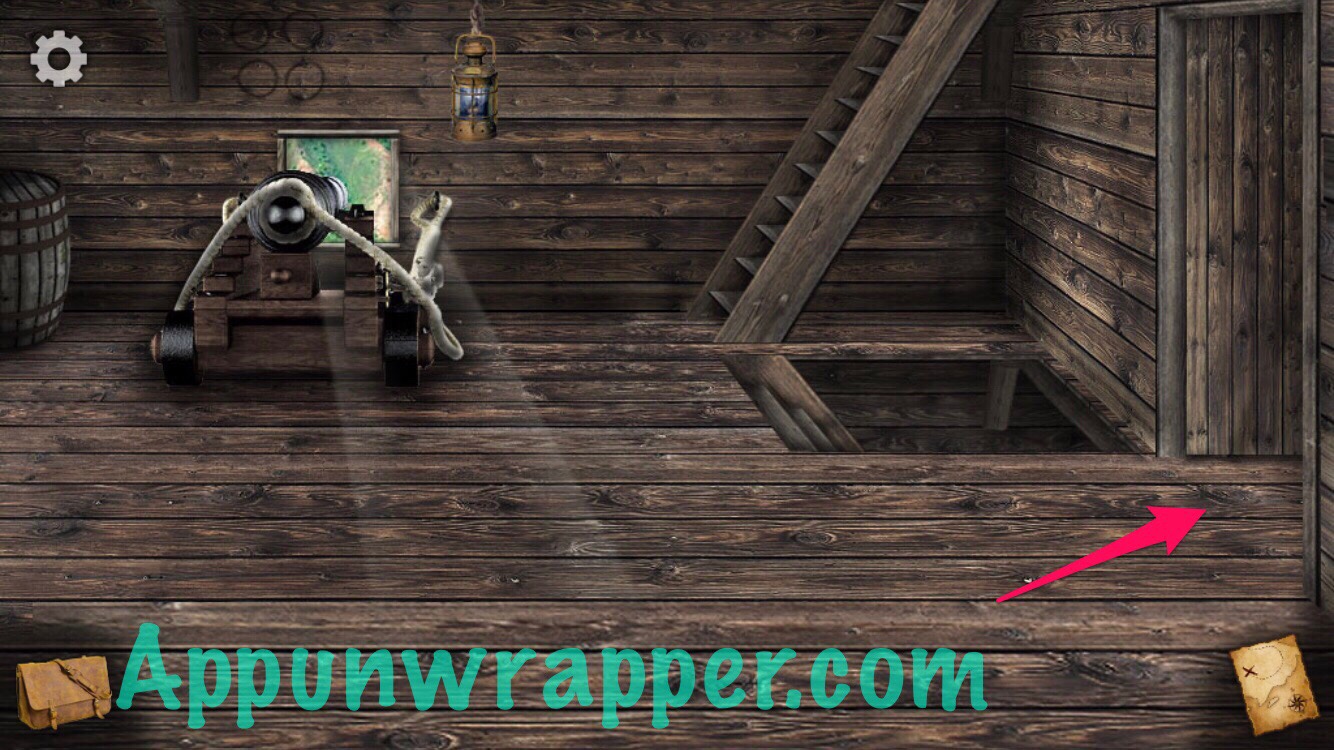 34. Pick up the cannonball and the large lever. Then leave the room.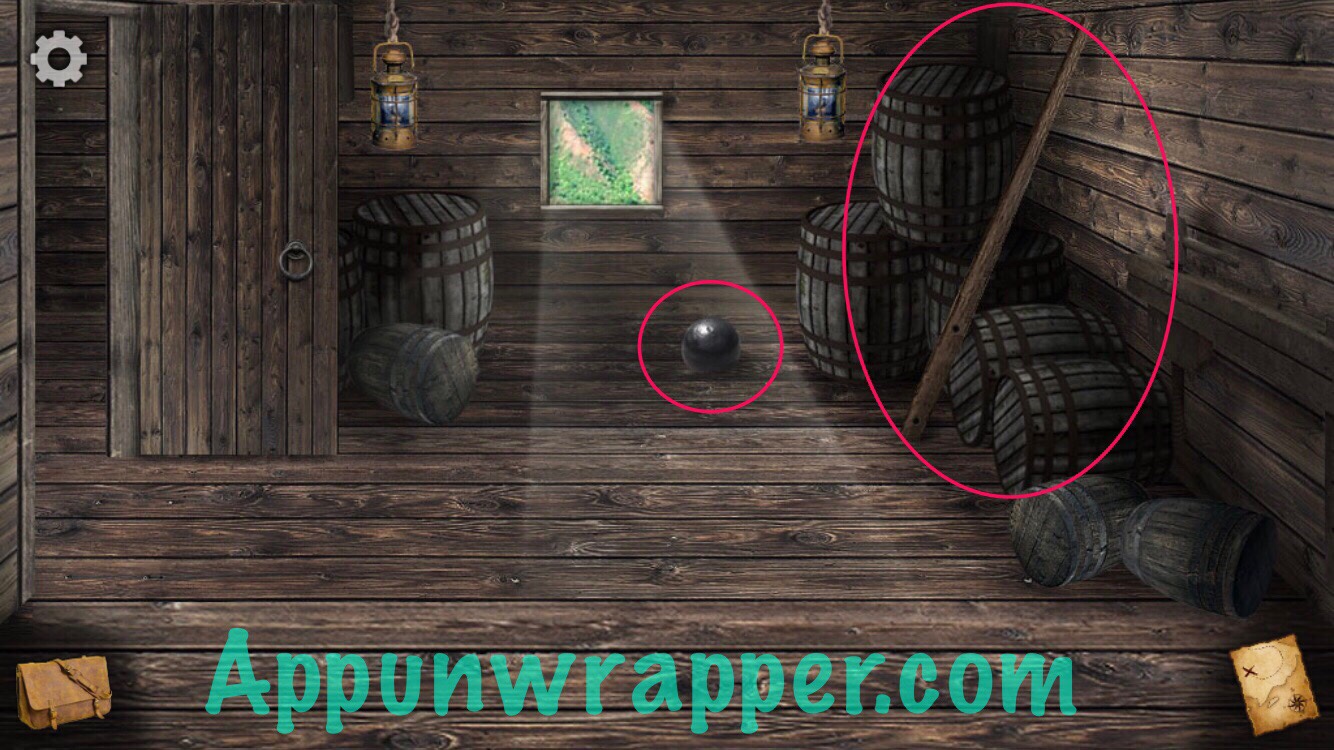 35. Go back to Scene 29 and attach the pewter handle to the door. Go through to Scene 31.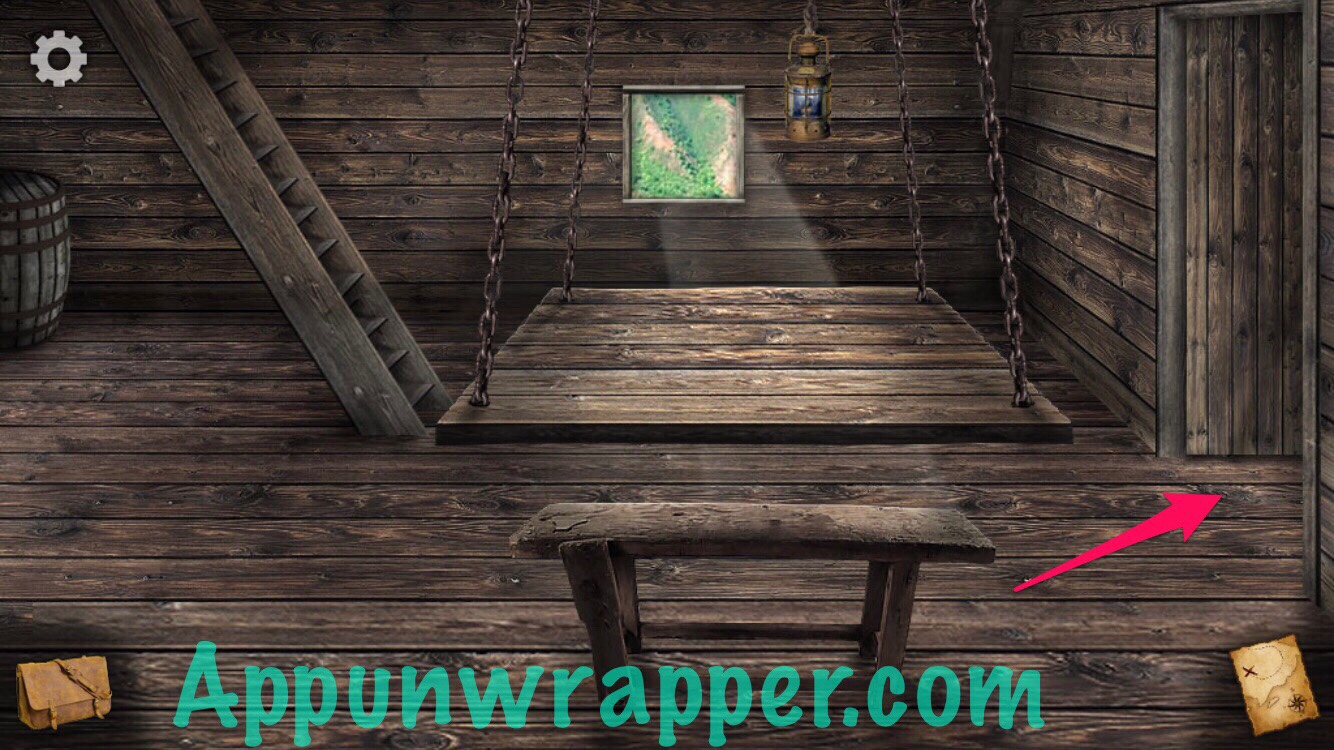 36. Pick up the heavy weight. Examine the music box on the table. Add the small cylinder to it and then take the brass key. Then, examine the button on the floor. Place the cannonball on it to hold it down. We still need something to place in the hole.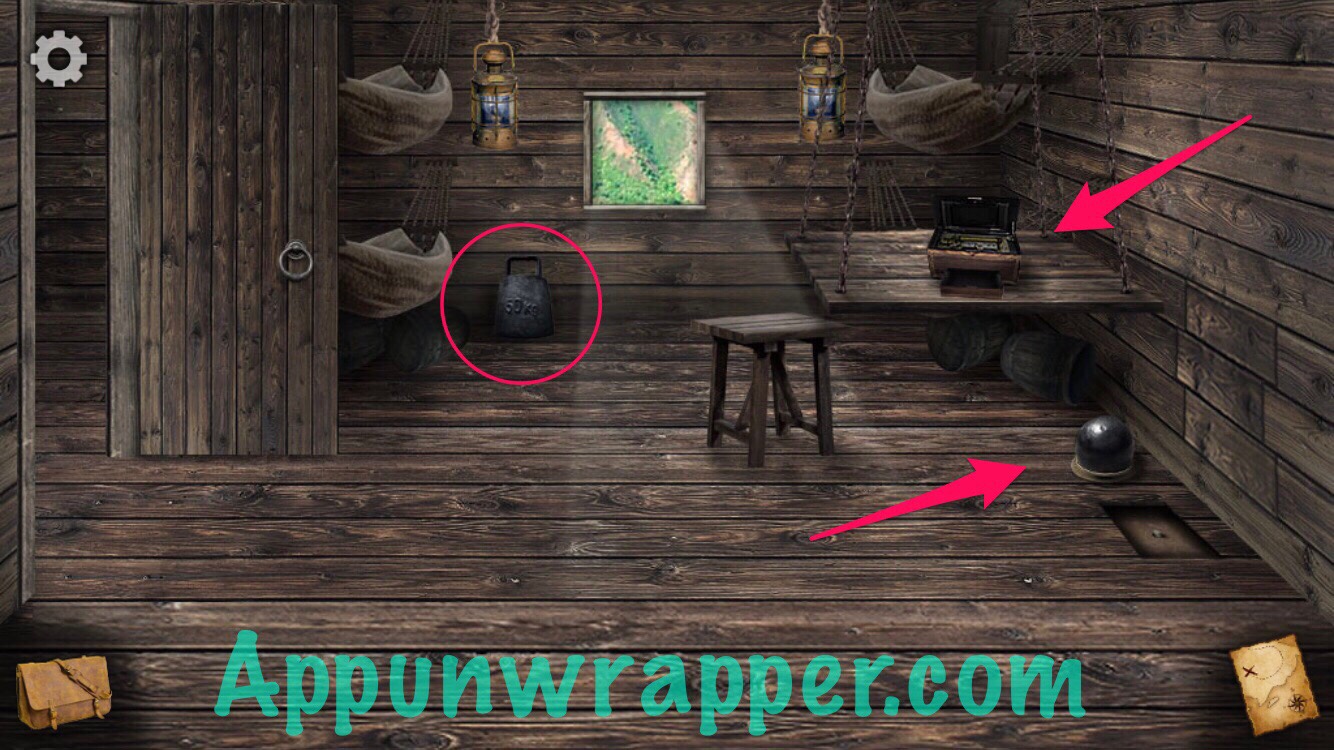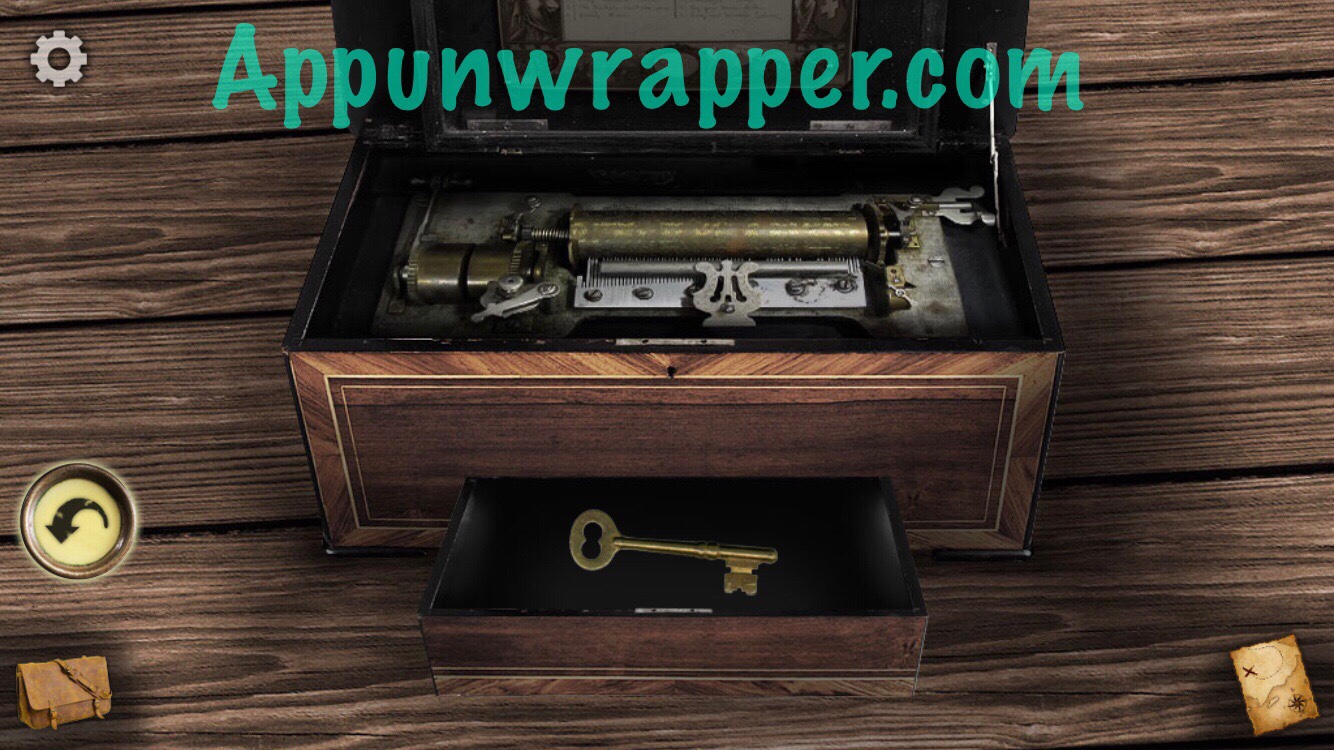 37. Go back to Scene 30. Attach the weight to the rope to open the hatch. Then go down to Scene 33.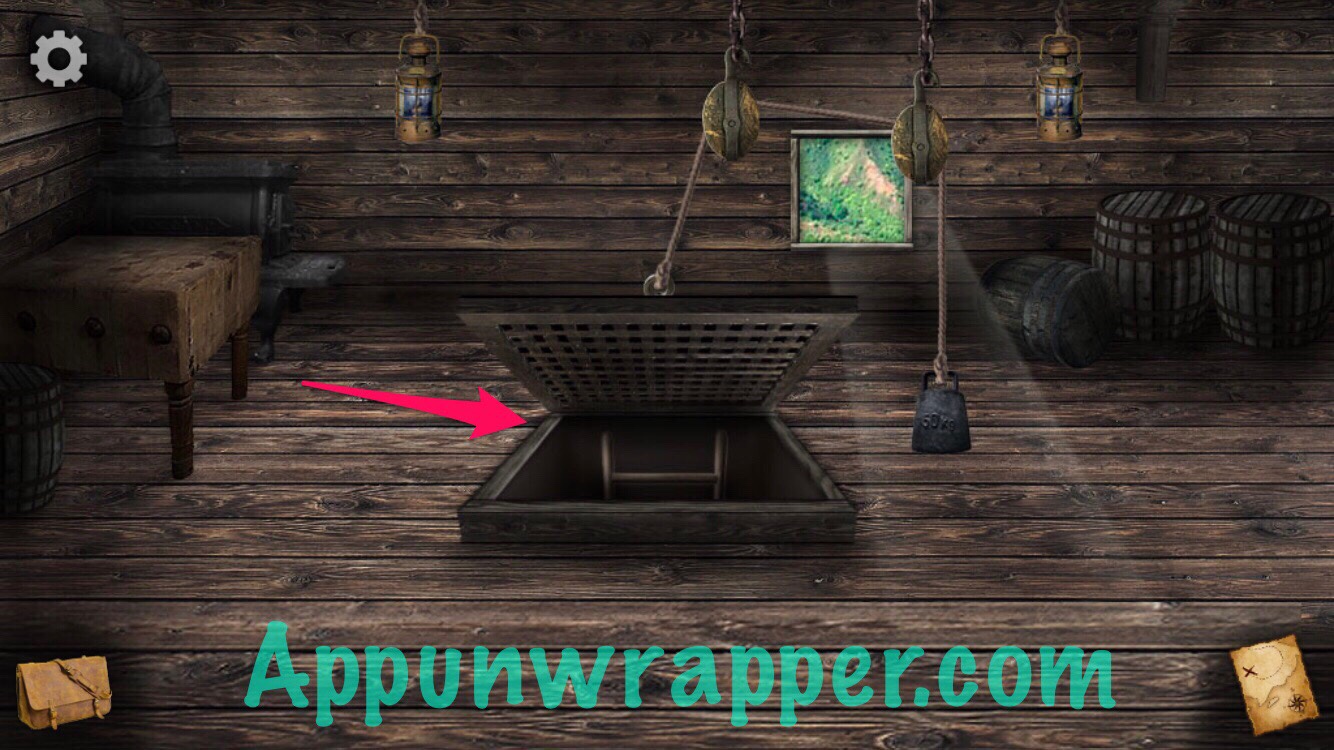 38. Use the lever with the water pump to drain all the water out of the room. There's a puzzle on the floor but we need more information before we can solve it.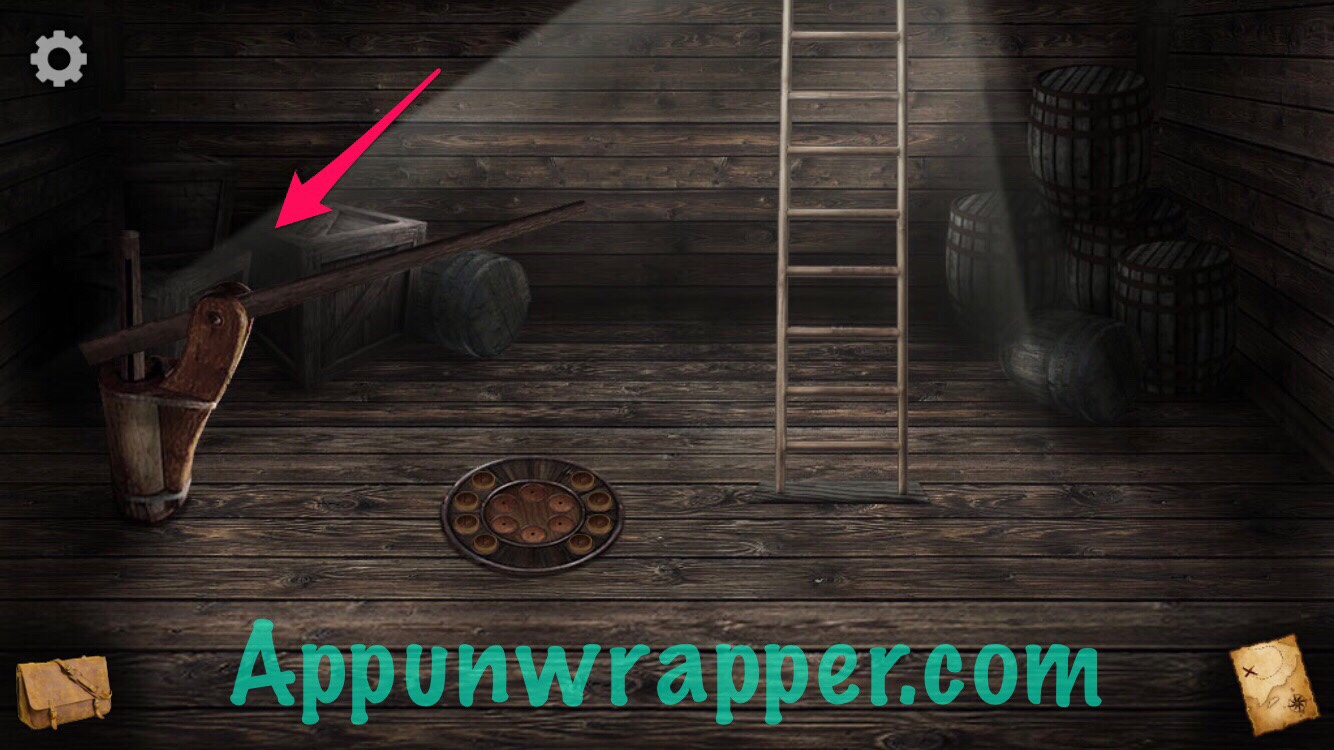 39. Go back to Scene 24. There's a hidden door in the floor. Use the brass key to unlock it and take the bucket from inside.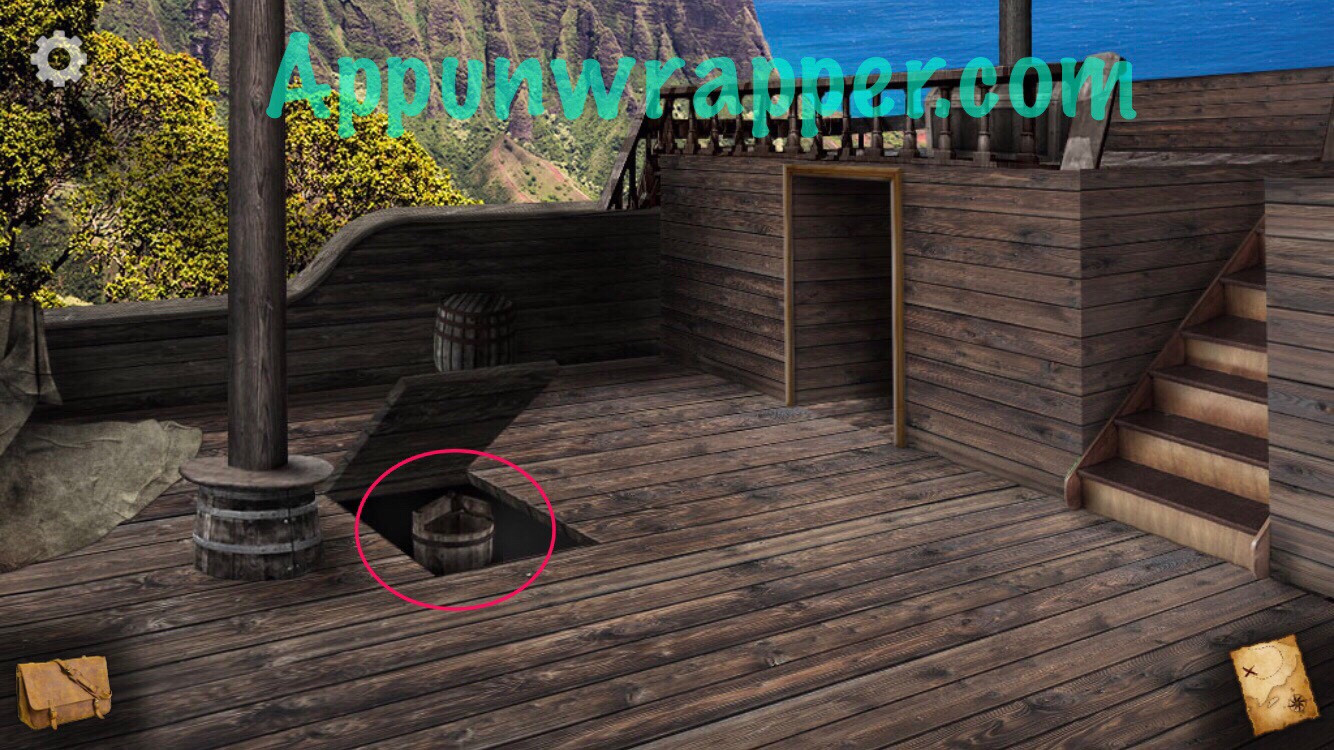 40. Go back to Scene 3 and attach the bucket to the rope on the well. Lower it and then take back the bucket full of water.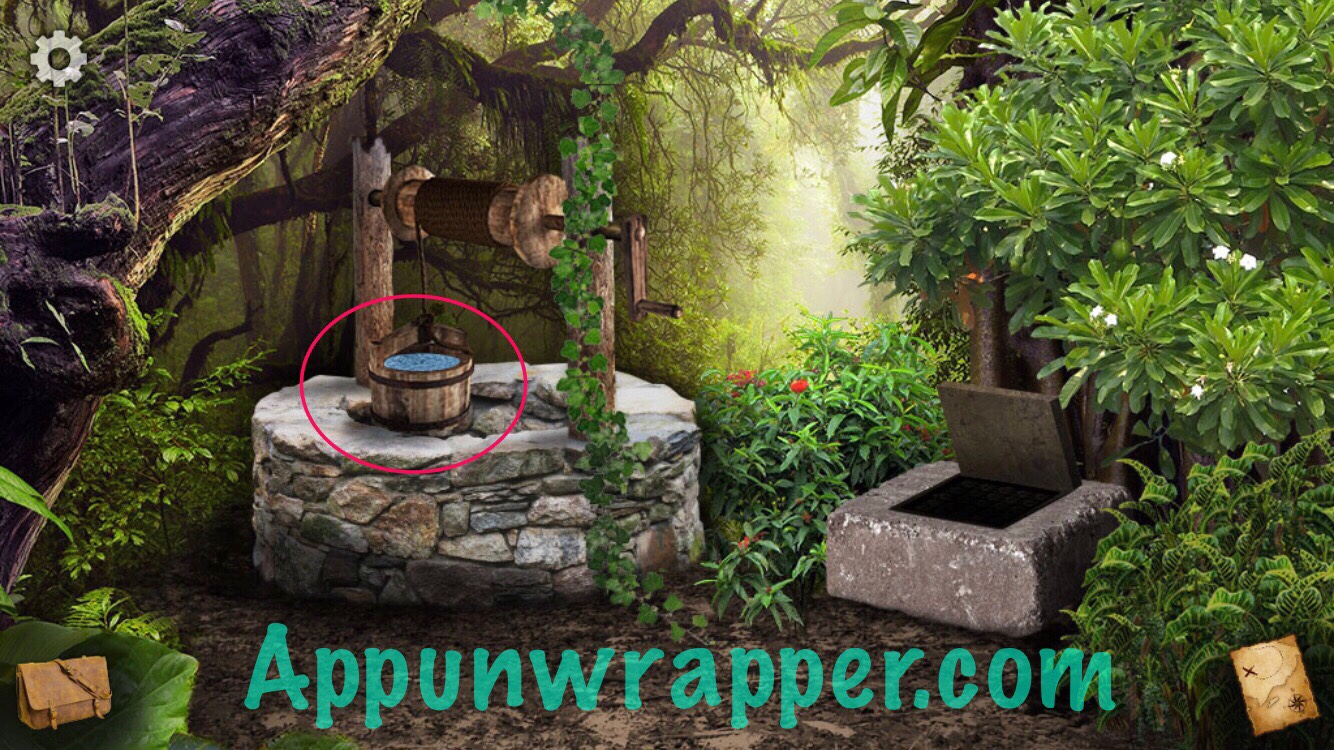 41. Go back to Scene 9 and pour the water into the jar. Solve the pipes puzzle.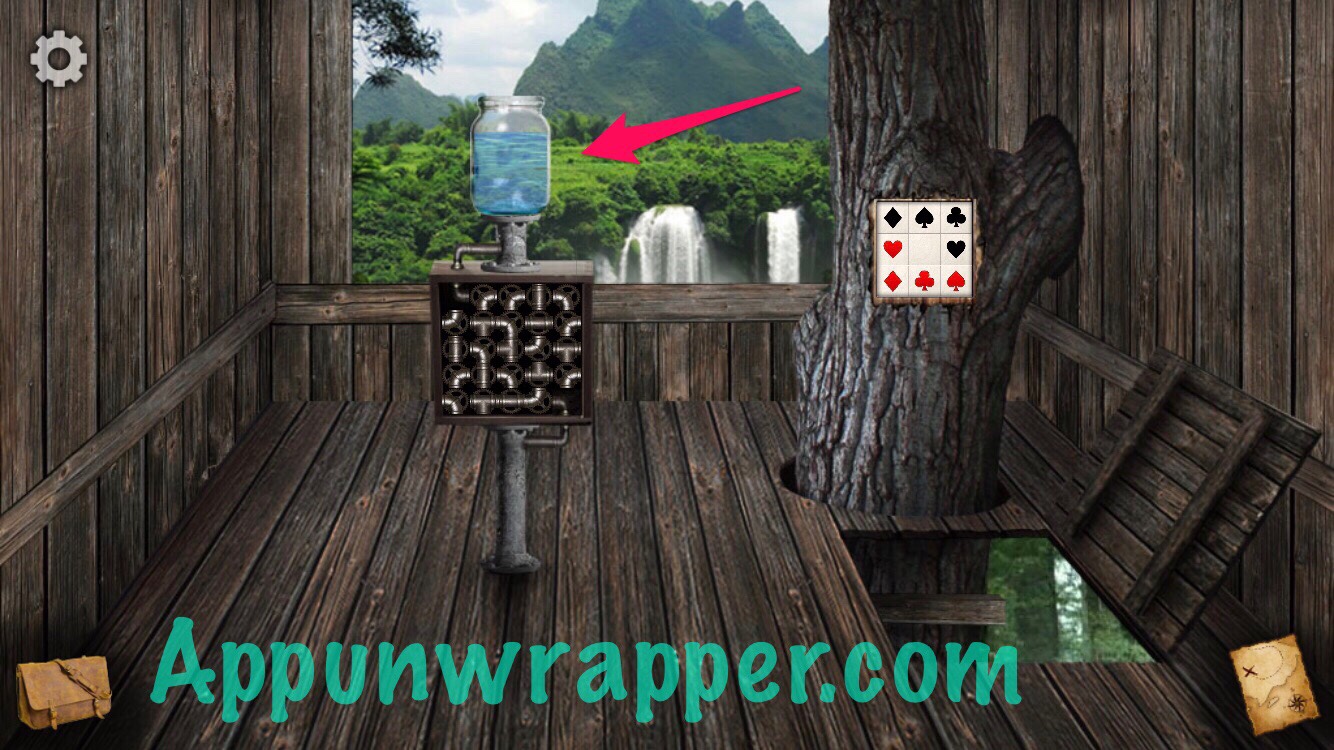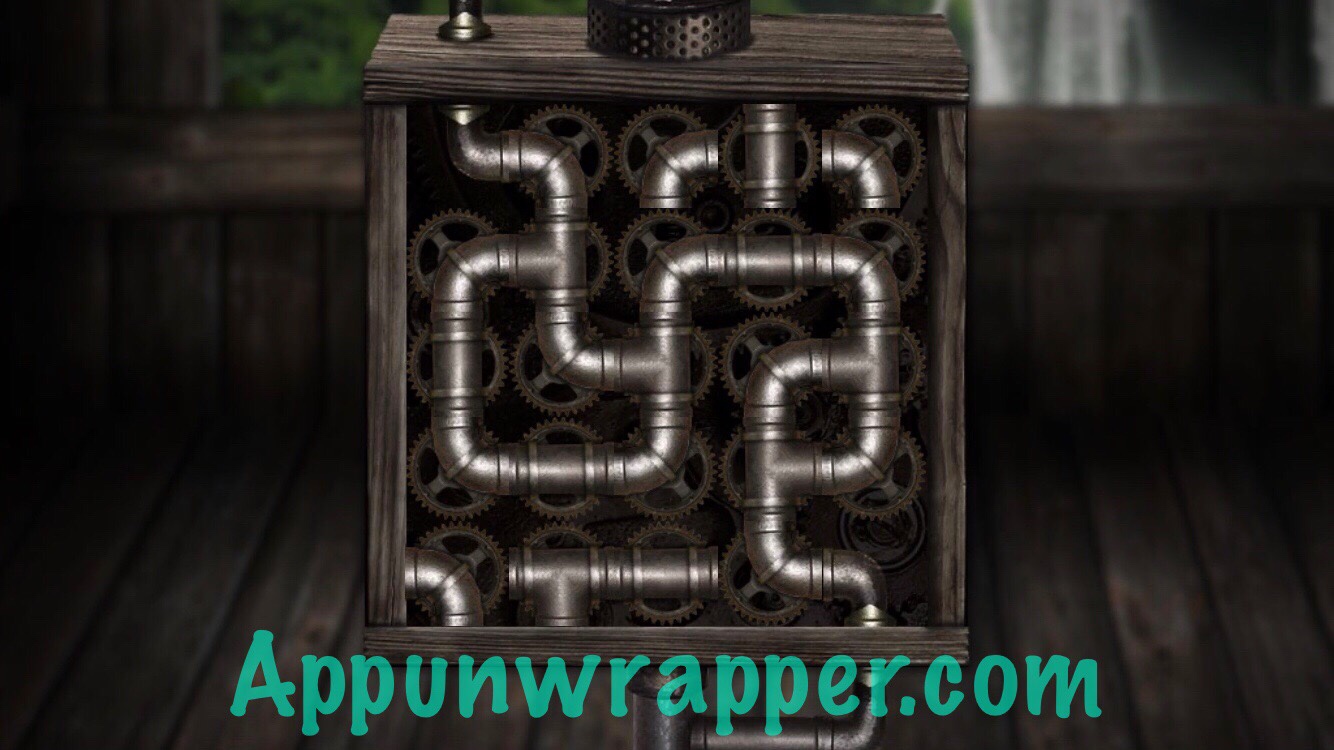 42. Go back down to Scene 6 and then left to Scene 8. Pull the lever to open a small hatch. Take the brass plate from inside and look at it for a clue.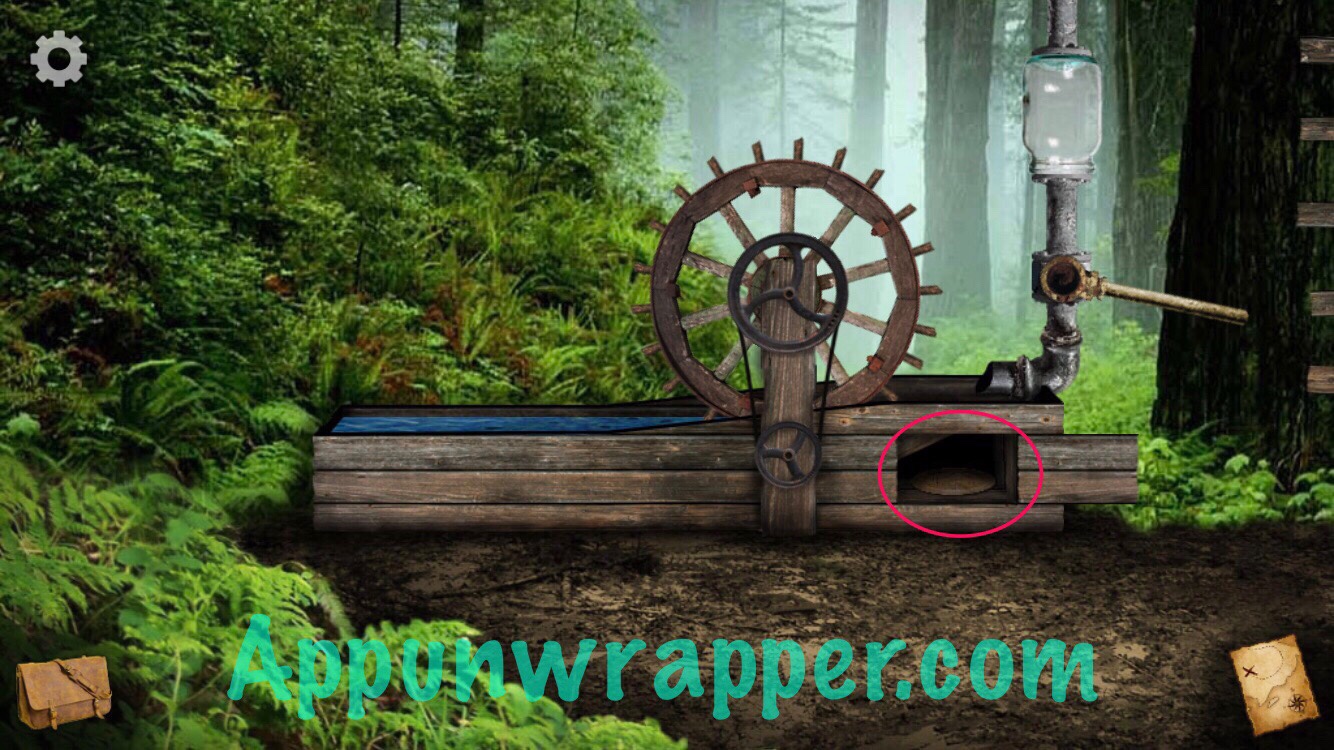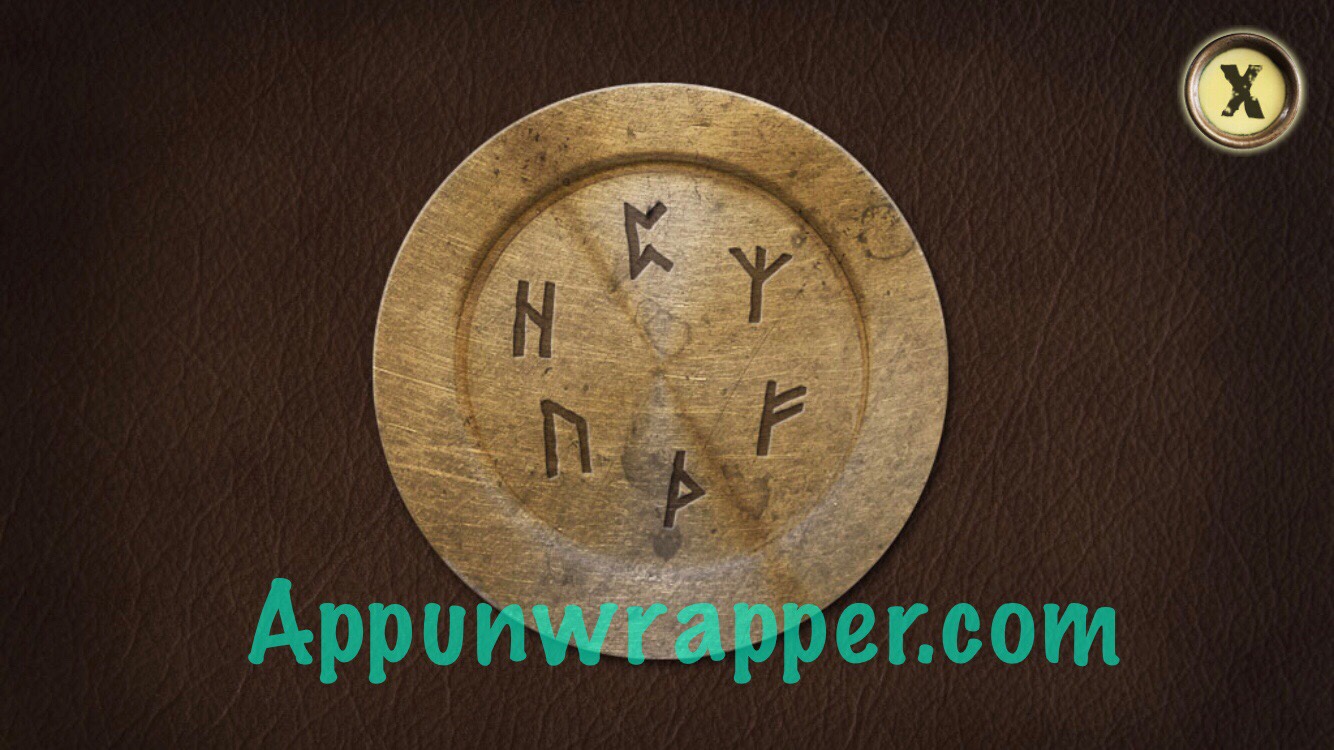 43. Go back to Scene 33 and solve the puzzle using the clue from the brass plate. Then take the crank tool.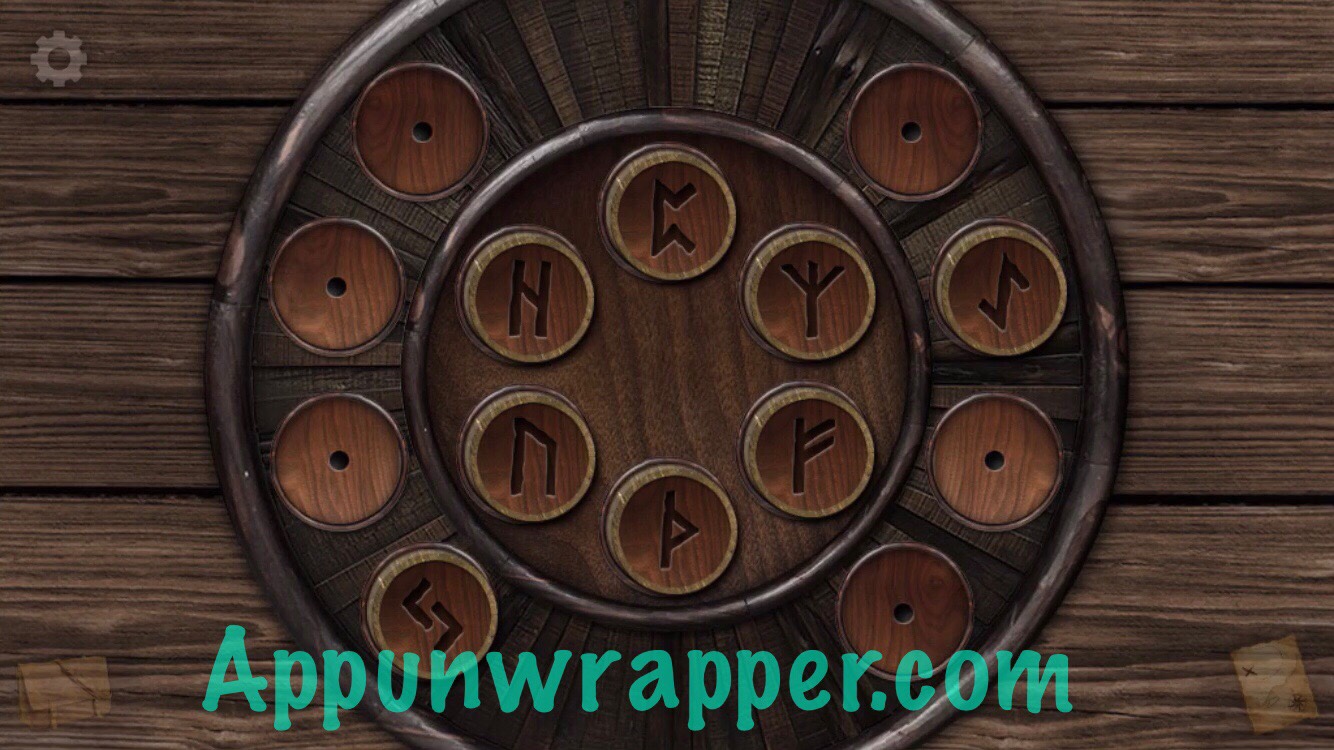 44. Go back to Scene 31 and place the crank tool on the peg in the floor by the cannonball. Turn it a few times and then take the sword.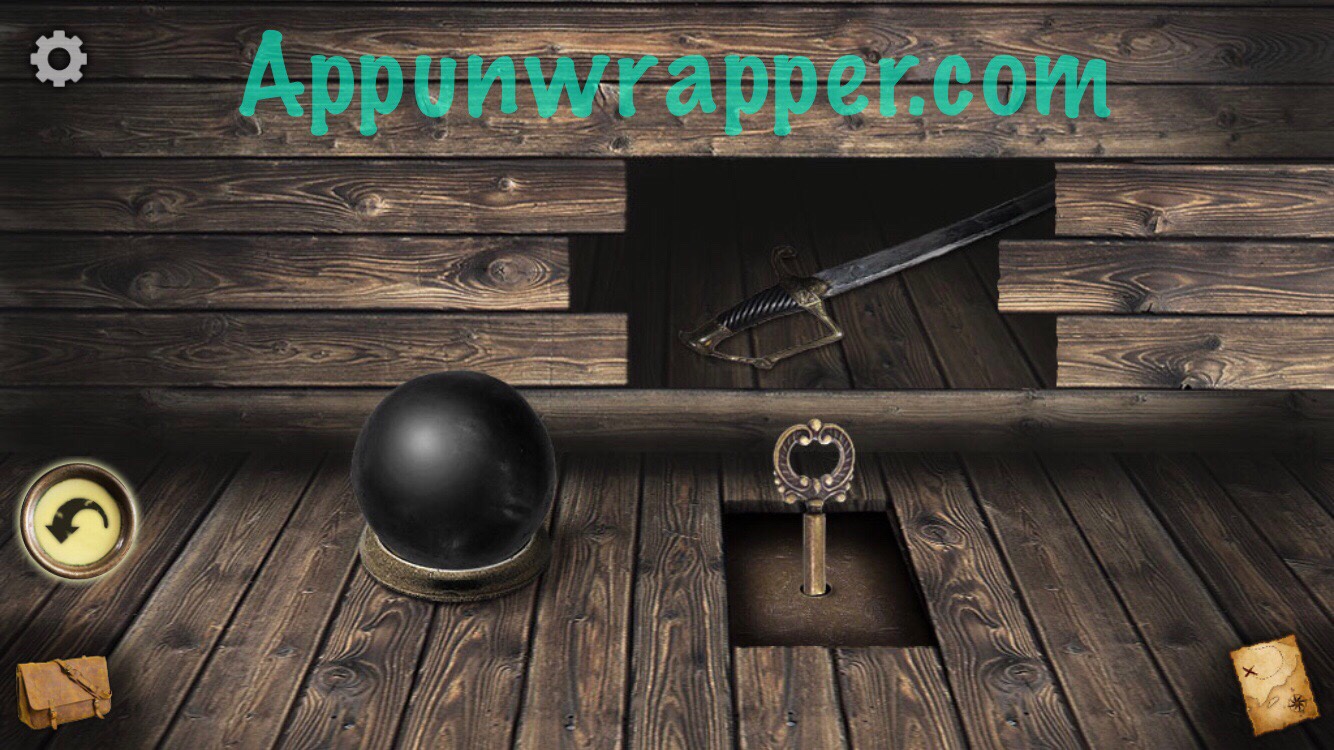 45. Go back to Scene 22 and place the sword behind the shield on the wall. Solve the puzzle behind it to open the safe and then take the crank handle.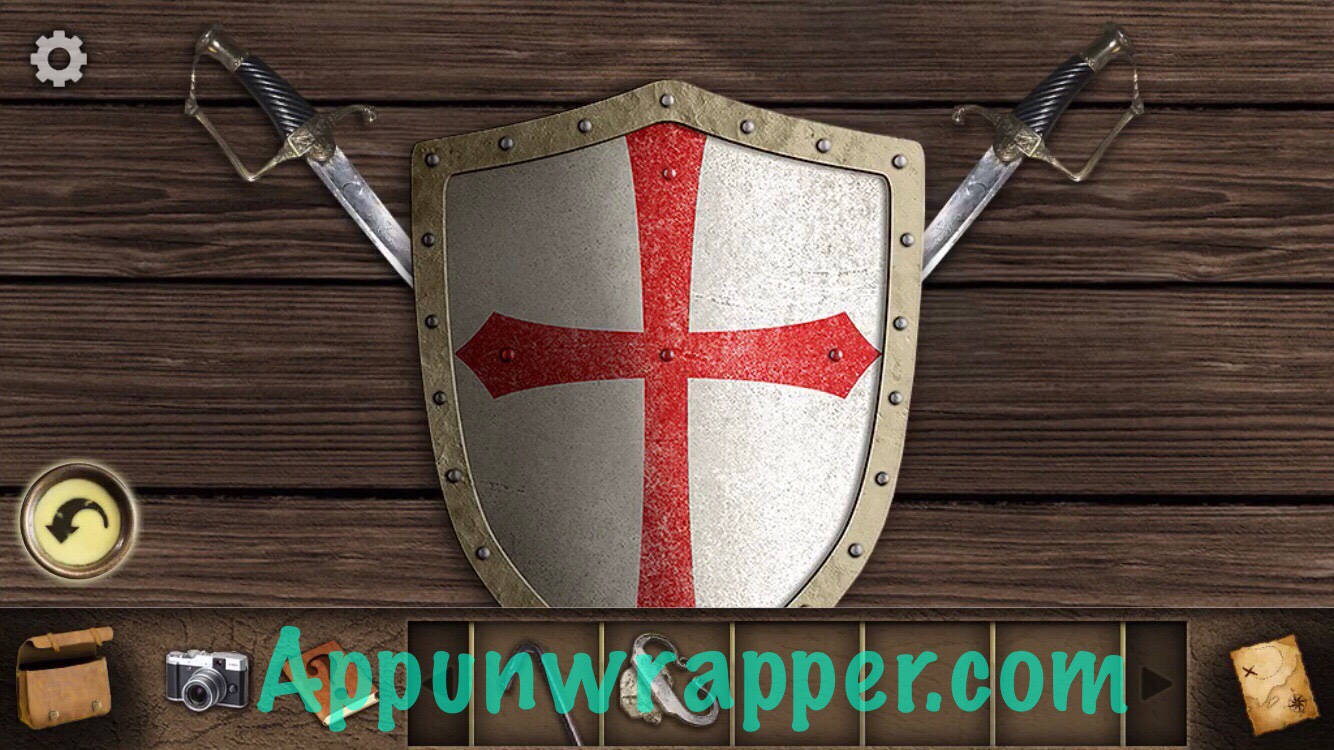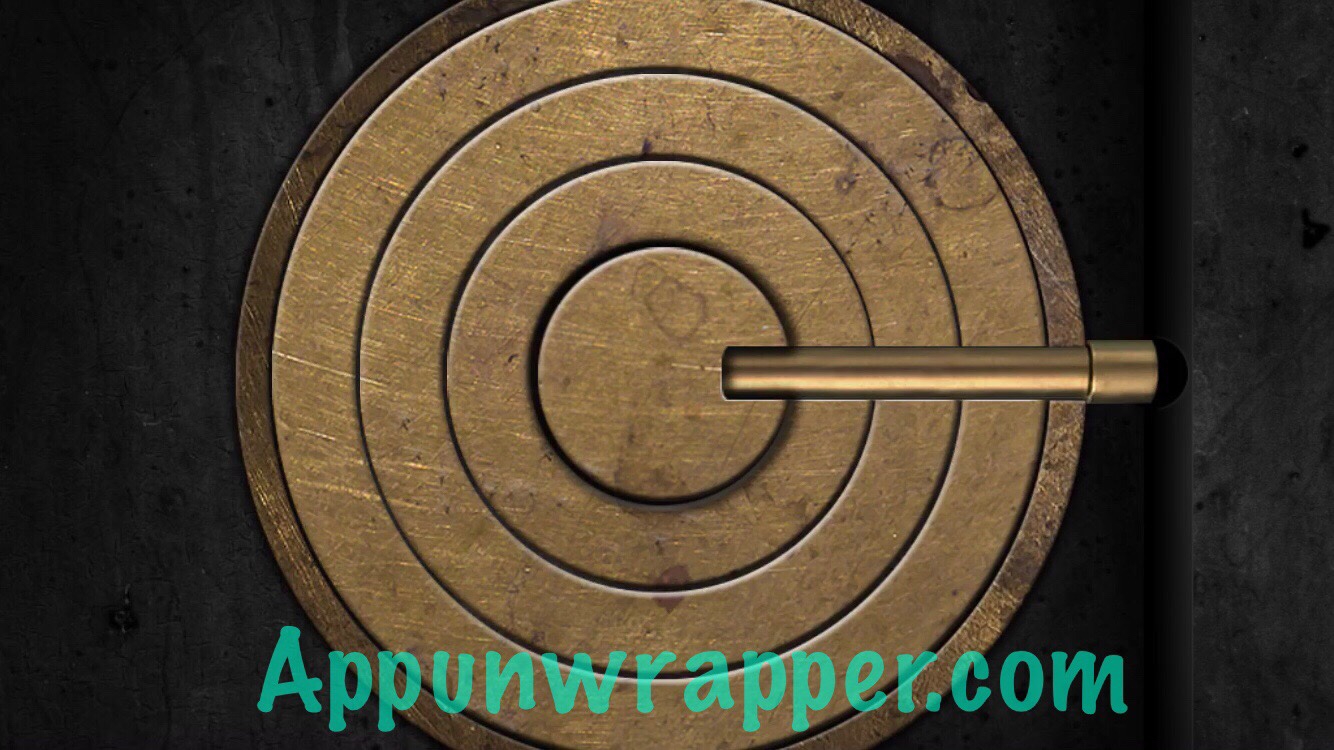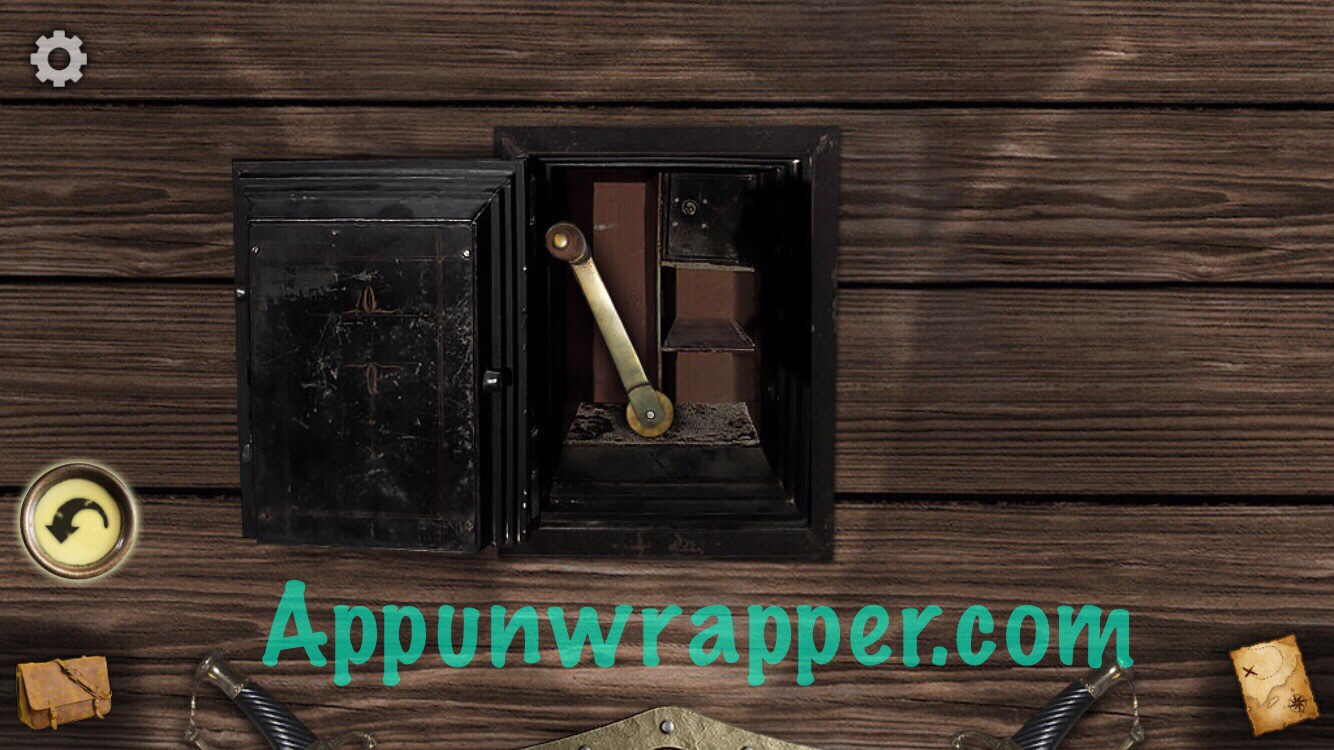 Click on the little numbers below to continue to the next page of the walkthrough or click here.