Sky: Children of the Light
By: thatgamecompany
Sky: Children of the Light is the latest game by thatgamecompany, and it's similar to Journey. It's a massive multiplayer online game (MMO) in which you can fly around beautiful landscapes and join with others to solve simple puzzles. I have a generic guide here, but want to break things down into more specific ones. There are multiple currencies in the game and they can be a little confusing, so this guide will attempt to explain them all. I'll also explain how to get more. Feel free to ask for extra help in the comments section.
Spirit Locations | Daily Quests | Review
Candles:
Candles are the basic currency in the land of Sky, earned by collecting light.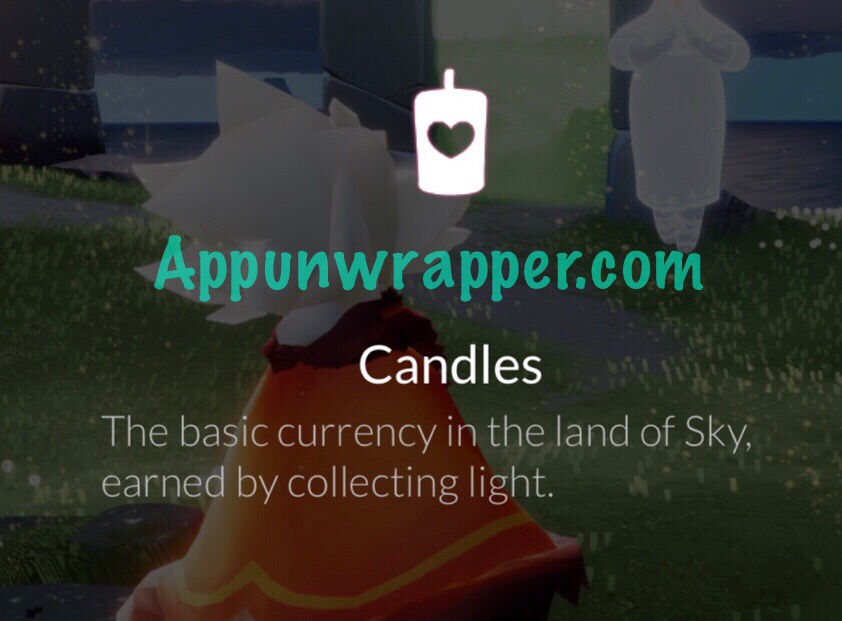 Candles are used to add friends and upgrade friend expressions. They're also for upgrading expressions from spirits and buying spells from spirits. You can also exchange three candles for a heart from each spirit one time.
When you see red candles, light them and little orange orbs will fly at you, filling your candle meter. When it fills up, tap it to get another candle. You can also burn plants to get light. Some plants require cooperation between players. If a plant is already burned down, you'll just see the orange orbs. You can still collect them, though.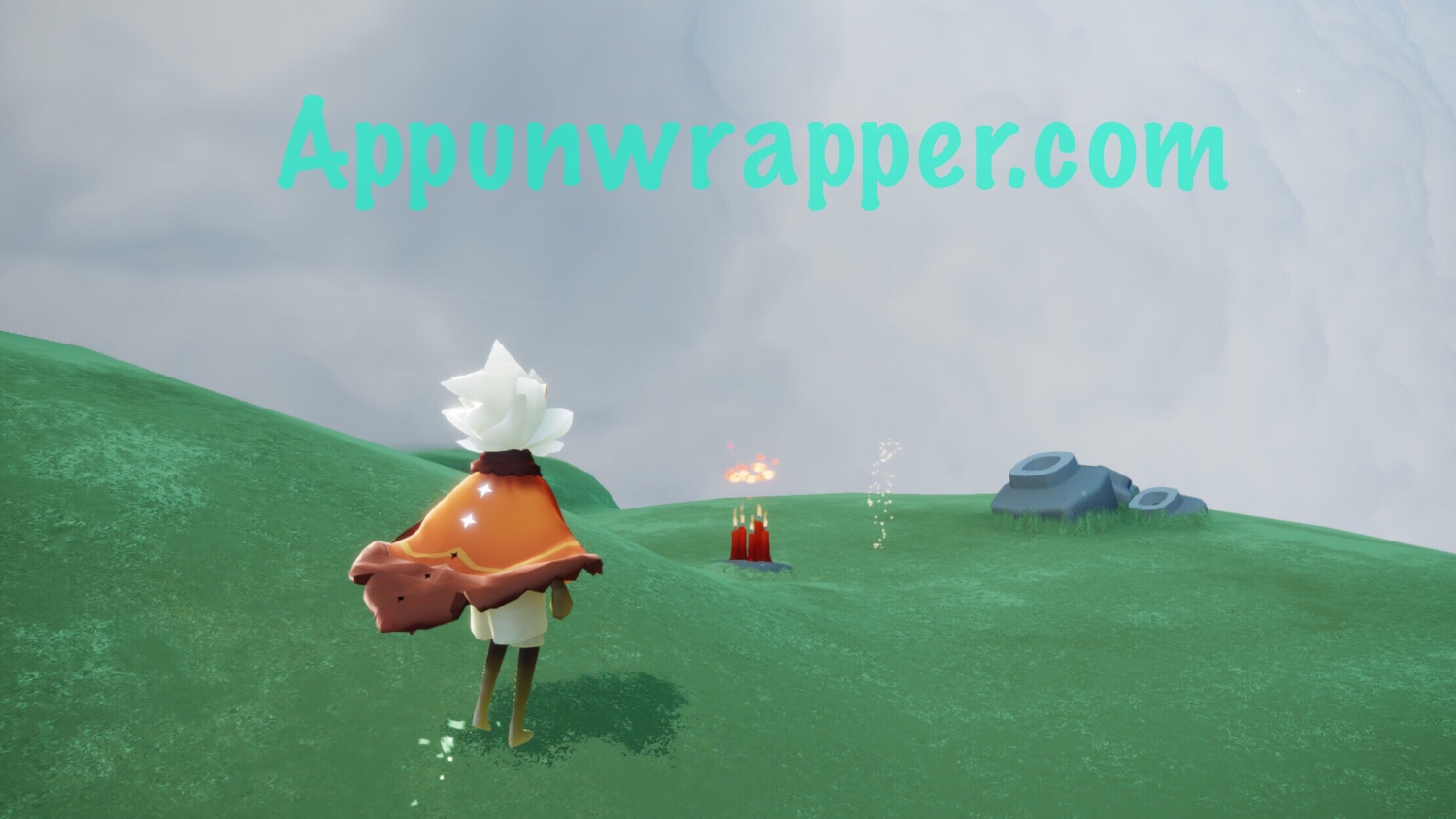 You can go through each area once per day to earn light from candles. The two races in the Valley of Triumph also each give you a full candle each day. A day in Sky begins at 12 am PST.
If you see candles right outside a portal, it means that kingdom has four extra candle bunches found throughout on that day. You can see my guide for those here.
Three candles can be used to send a friend a heart once a day.
If you haven't found all the spirits yet, do so as they also give you candles.
And last, you can buy candles using cash in the in-game store.
Hearts:
Hearts are the social currency of Sky, earned as a show of appreciation from your friends.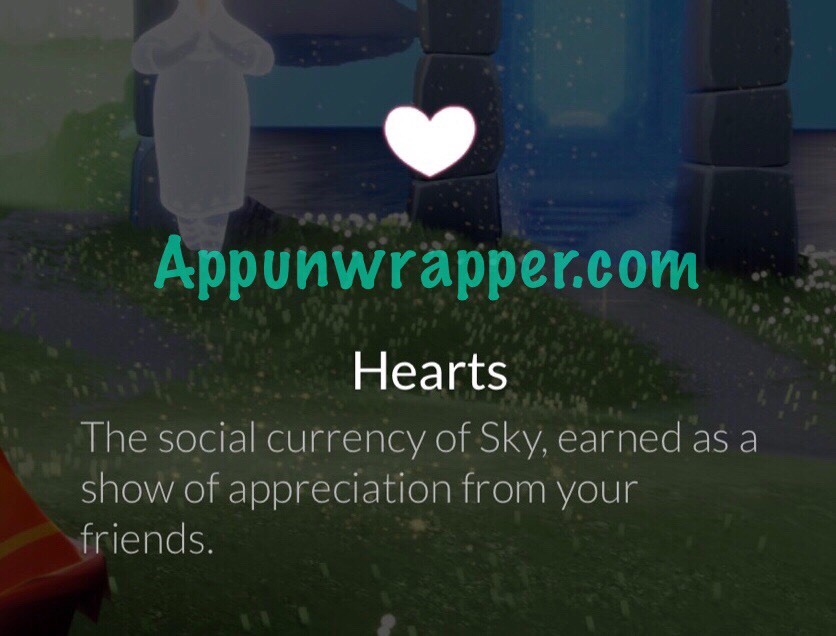 Hearts are used to buy cosmetics from spirits. They could be a new cape color, a new hat, even a musical instrument.
You can trade in three candles to each spirit once in exchange for a heart.
Once you've gotten a heart from each spirit, the main way to get more hearts is for friends to send you them. If you have close friends playing, you may want to exchange hearts with each other so you can continue earning cosmetics.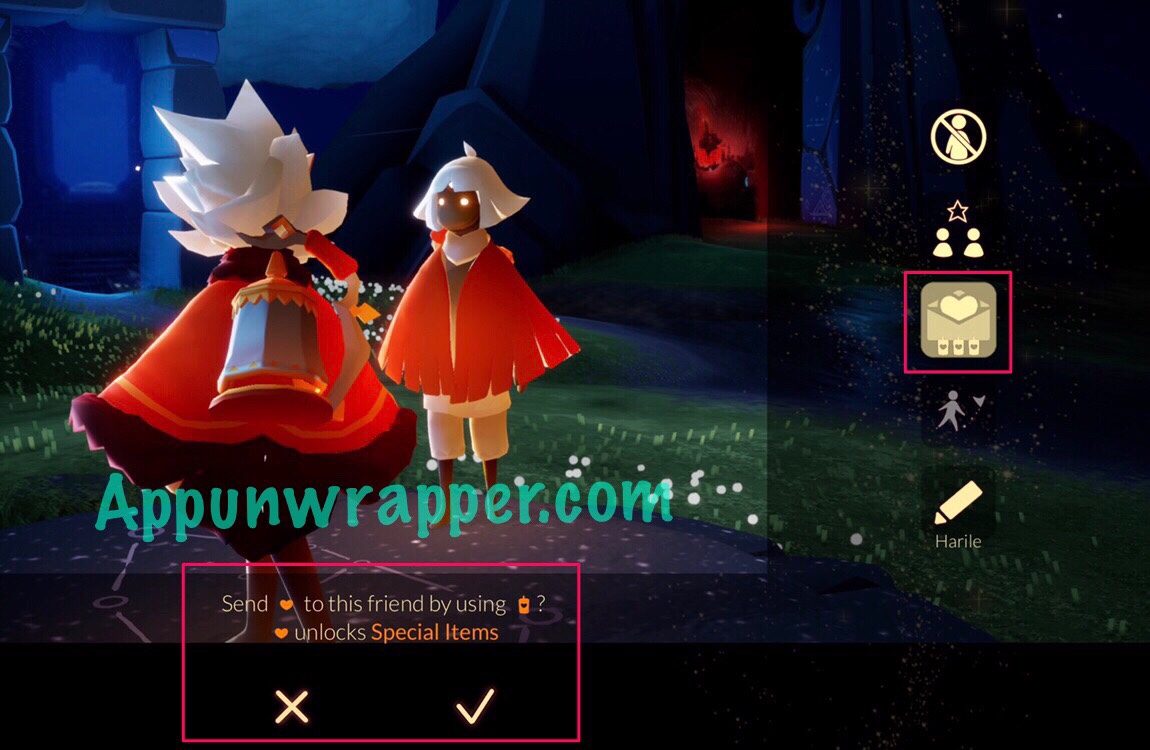 You can also send all your friends heart fragments once per day. Just go to the constellations and find their stars. Then tap on the candle icon to send them a little bit of heart essence if you haven't done so yet. Note that if they still have heart essence from you they haven't claimed, you won't be able to send more. You can tell by the color of their star. If the star in the center of the circle is dim, you can send them more. If it's bright, it means you already sent it today or they haven't collected the last one yet.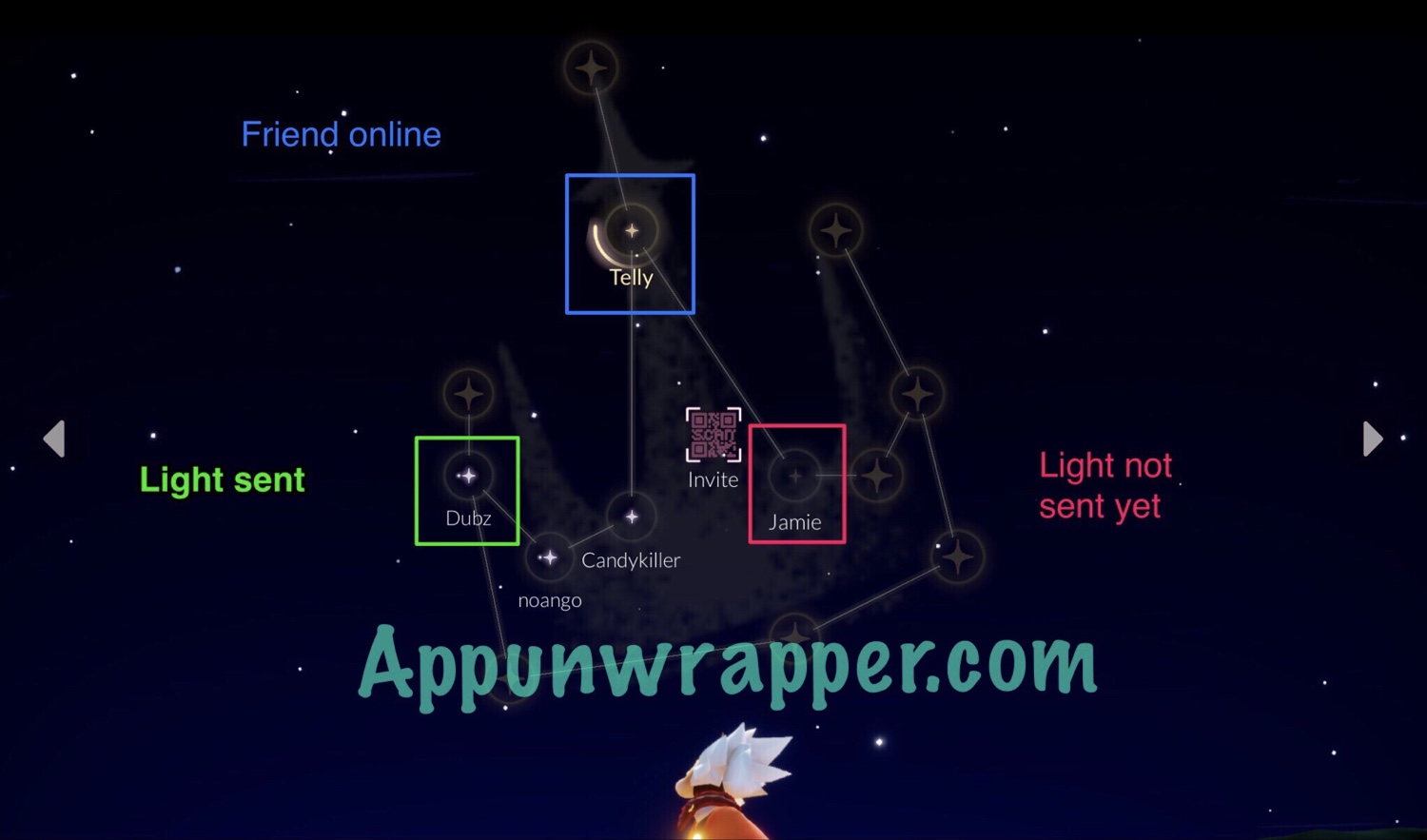 There's also a stone in the graveyard before the Hidden Forest where you can meditate to earn a heart. You don't have to actually review the game to get it, but you can if you want.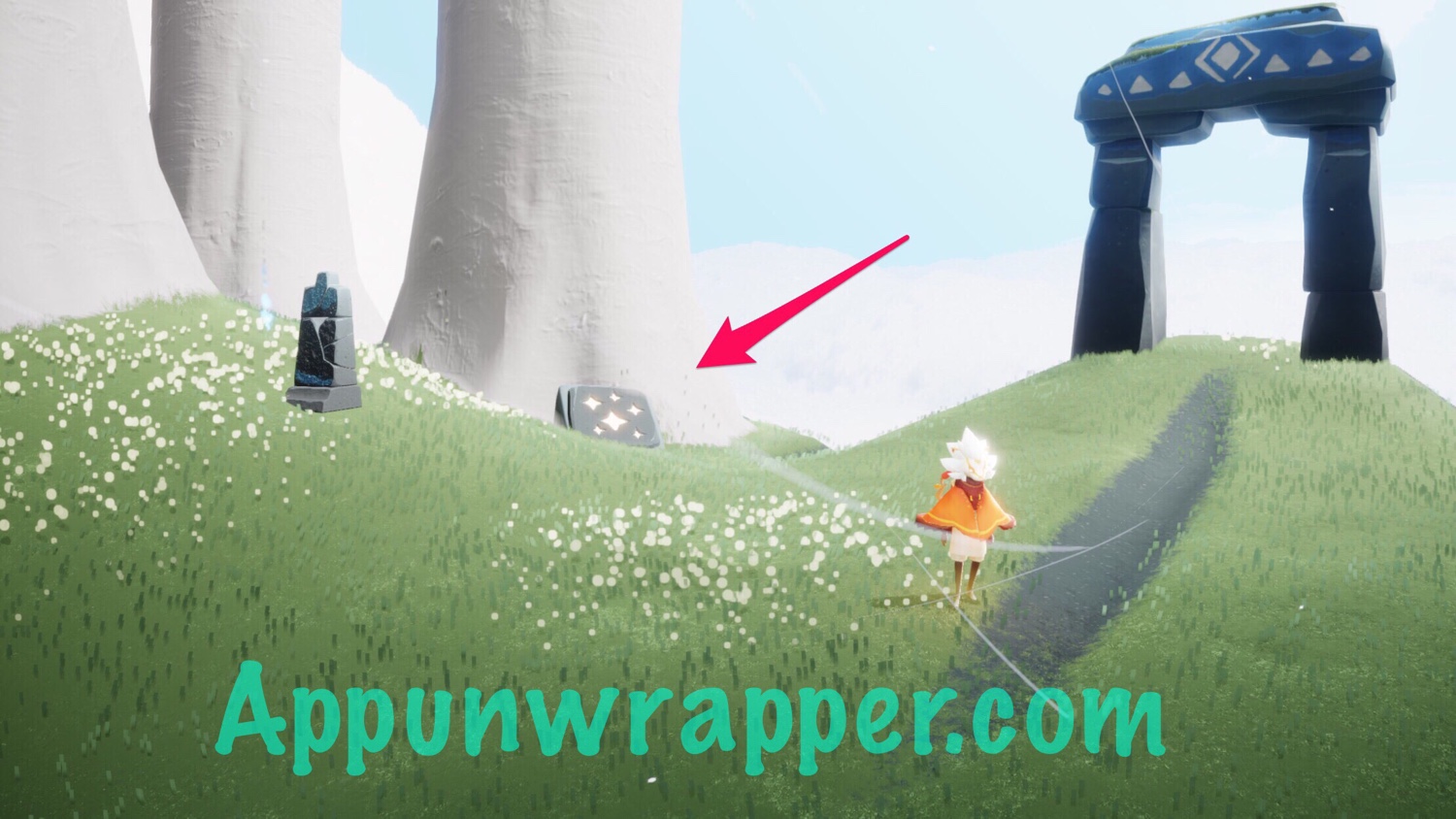 There's another at the end of the game, on an invisible bridge.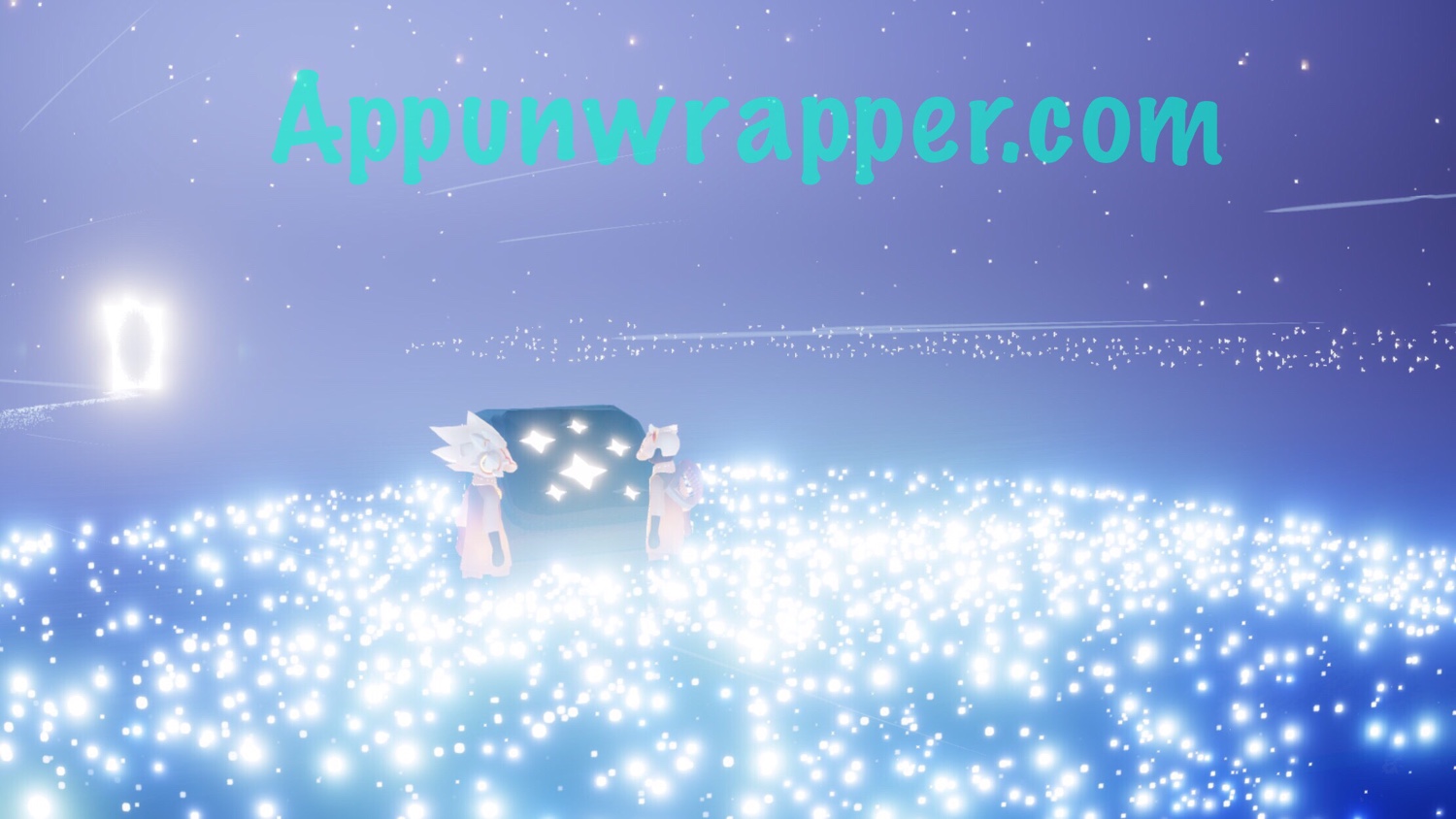 And last, you can also leave a message at the chat spirals and if 10 people like it, you'll earn a heart. At first, only your friends will see the message. Once it gets 3 likes from friends, it will be visible to everyone else. After 10 likes you'll get a heart, but you can only get one per day.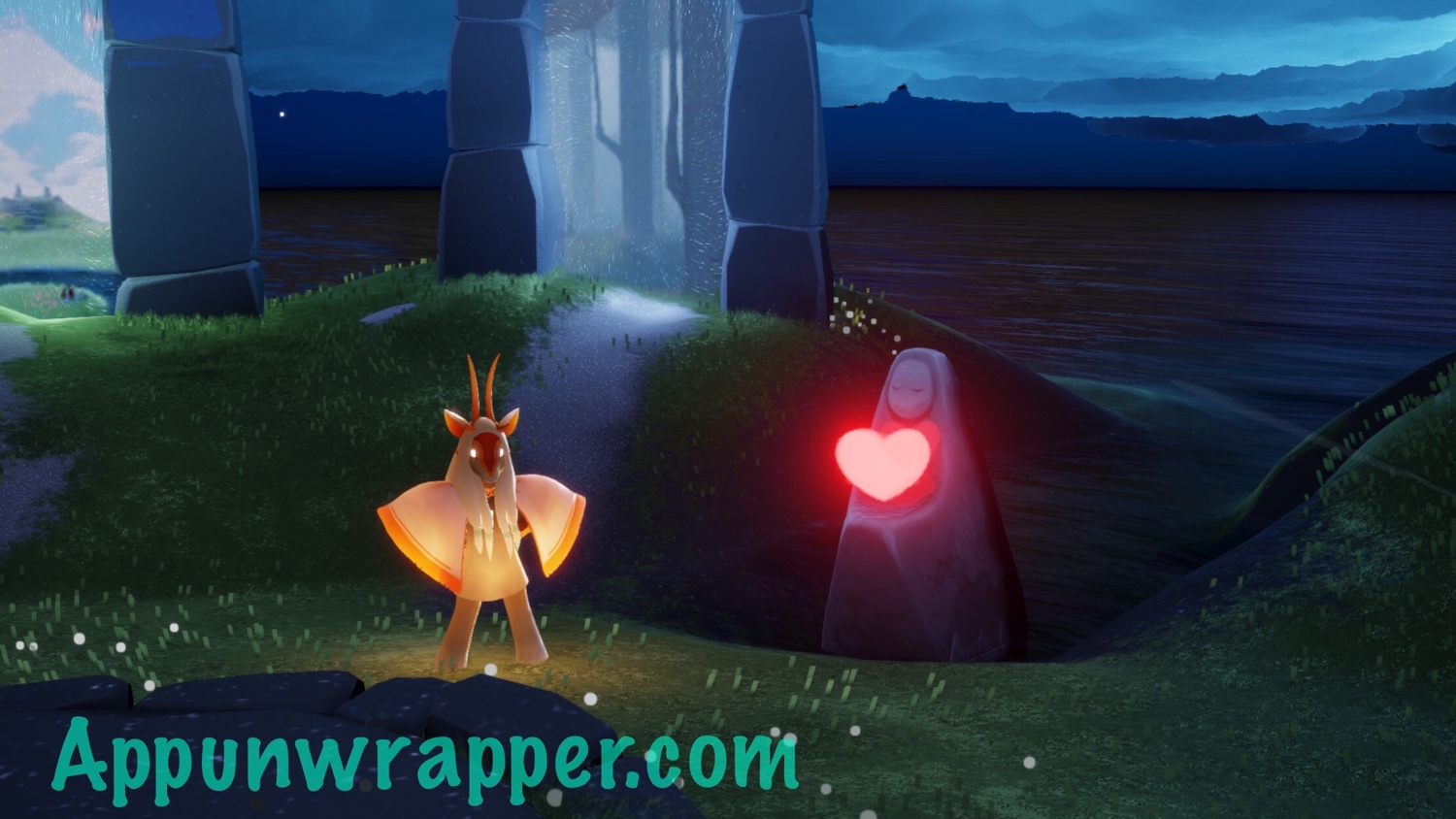 Ascended Candle:
This is a bit spoilery if you haven't finished the game yet. So read at your own risk.
Ascended Candles are the most treasured currency in Sky, awarded for shepherding winged light through the storm.
Ascended Candles are used to unlock permanent wing upgrades and to access the higher tier items on a spirit's cosmetics and expressions tree. Each spirit gives you one (though a couple of them give you two) permanent wing upgrade, but they cost a different number of candles for each spirit. So try to unlock the cheaper ones first.
When you play through the Eye of Eden after competing the first six areas, you earn Ascended Candles. You get more depending on how many souls you free. The only way to get more is to keep playing through the Eye of Eden. There's a limited number of candles you can earn per week, though. It resets on Saturday night, so it makes sense to space out your runs.
Season Candle:
Season Candles are seasonal currency use to unlock seasonal items. They're earned mainly through Daily Quests.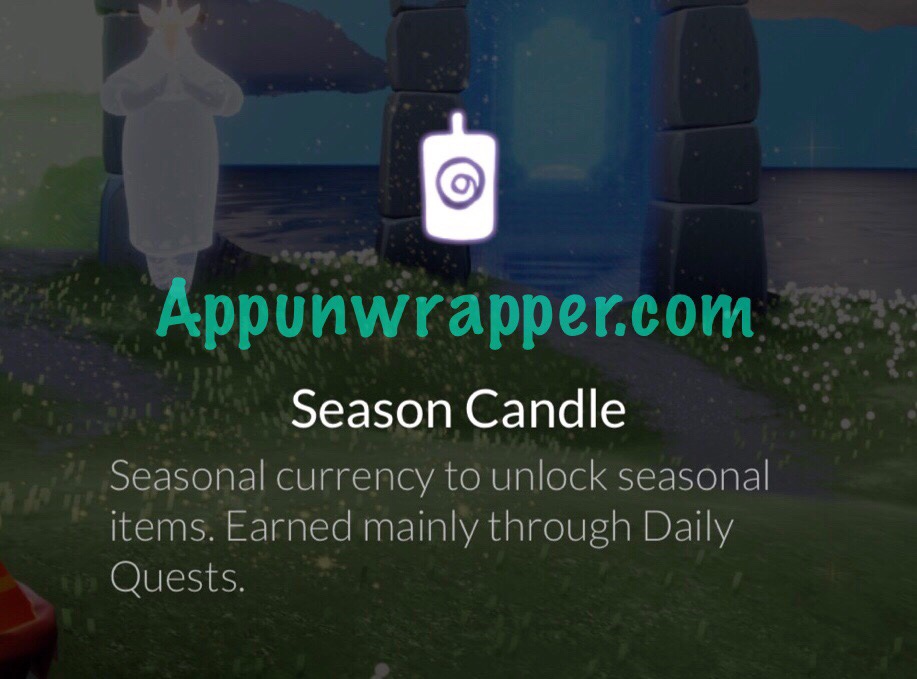 There are six seasonal spirits spread out through the land of Sky, one in each kingdom. Once you find them, you can unlock special expressions and cosmetics from them. They require season candles and sometimes hearts.
You earn season candles through achievements given out by the spirit standing near one of the gates. Tap on the exclamation point above his head to see the achievements. The are a total of four achievements. The achievements of the day are all found inside that gate he's standing next to.
One of the achievements each day is to meditate at a specific location. This is usually marked by a stone and has a white circle in front of it. Kneel by it and then answer the question to complete the achievement.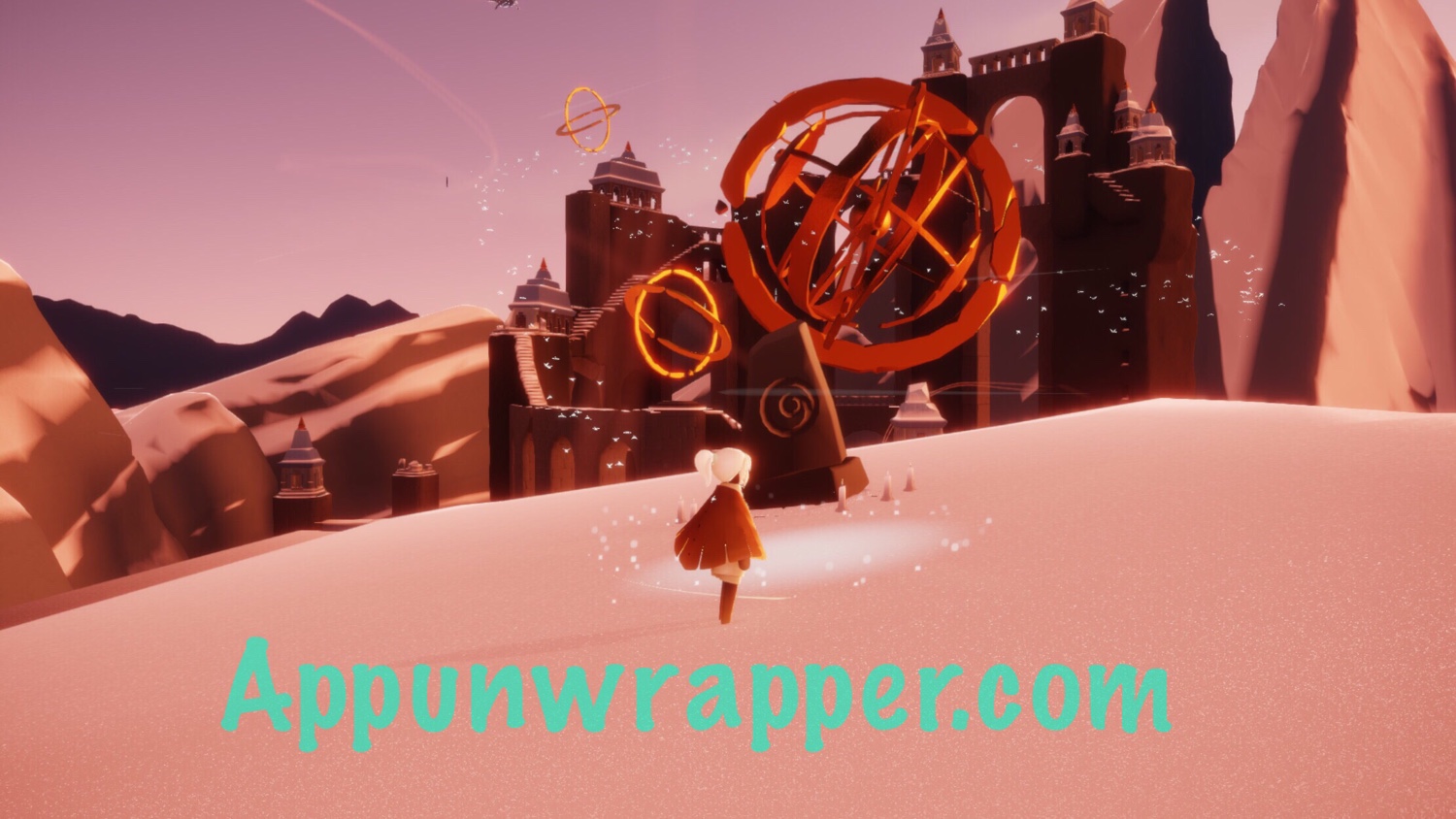 There are also Four seasonal candles that can be lit inside the kingdom of the day. Light them all to earn some extra seasonal candle light.
The Adventure Pass gives you extra candles and also allows you to get some of the seasonal spells, expression upgrades and cosmetics for free. But you'll still have to buy most of them with seasonal candles and hearts.
Note that if a seasonal item has an orange circle next to it, you can't earn that without having the Adventure Pass. Any other items can be bought normally, though.
The Gratitude Pack gives you an Adventure Pass for yourself and you can also gift it to two of your friends. Note that the friends won't get the extra 20 season candles.
Once you have the Adventure Pass, you can also buy more season candles in the shop.
Hope that helps! Check out my other guides below for help with other topics.