Telling Lies
By: Sam Barlow / Annapurna Interactive
Last week, I wrote up a very vague preview of Sam Barlow's Telling Lies, the spiritual successor to one of my favorite games ever, Her Story. I emphasized the length and scope of the game as, instead of one actress, we now get a full cast. The four main characters are played by Logan Marshall-Green, Angela Sarafyan, Alexandra Shipp and Kerry Bishé, and the game involves searching a database full of stolen National Security Agency (NSA) footage of them. Once again, you need to put your googling skills to the test. But even though the two games share the same kind of gameplay, they're very different experiences. Telling Lies demands more of your time, but also more of your patience, as the story unravels at the pace of a slow-burning mini series compared to Her Story's tight, quick, movie-like length.
If you haven't played Her Story yet, you're missing out and really should do that right now. I'm also going to touch upon light spoilers here, so read at your own risk. The most glaring difference right off the bat is that Telling Lies starts with an opening cutscene where you get to see who exactly you're playing as. The reflection is also more prominent and visible throughout the whole game, with more happening outside the screen. The computer is more modern, though the database is still limited to five search results at a time. It does include some nice tools like a notepad for, well, jotting down notes. There's also a search history that logs your search terms, as well as any videos you watched. You can also bookmark clips, which will automatically organize them by date and time. This is useful, since there's eight-to-ten hours of footage, compared to Her Story's two.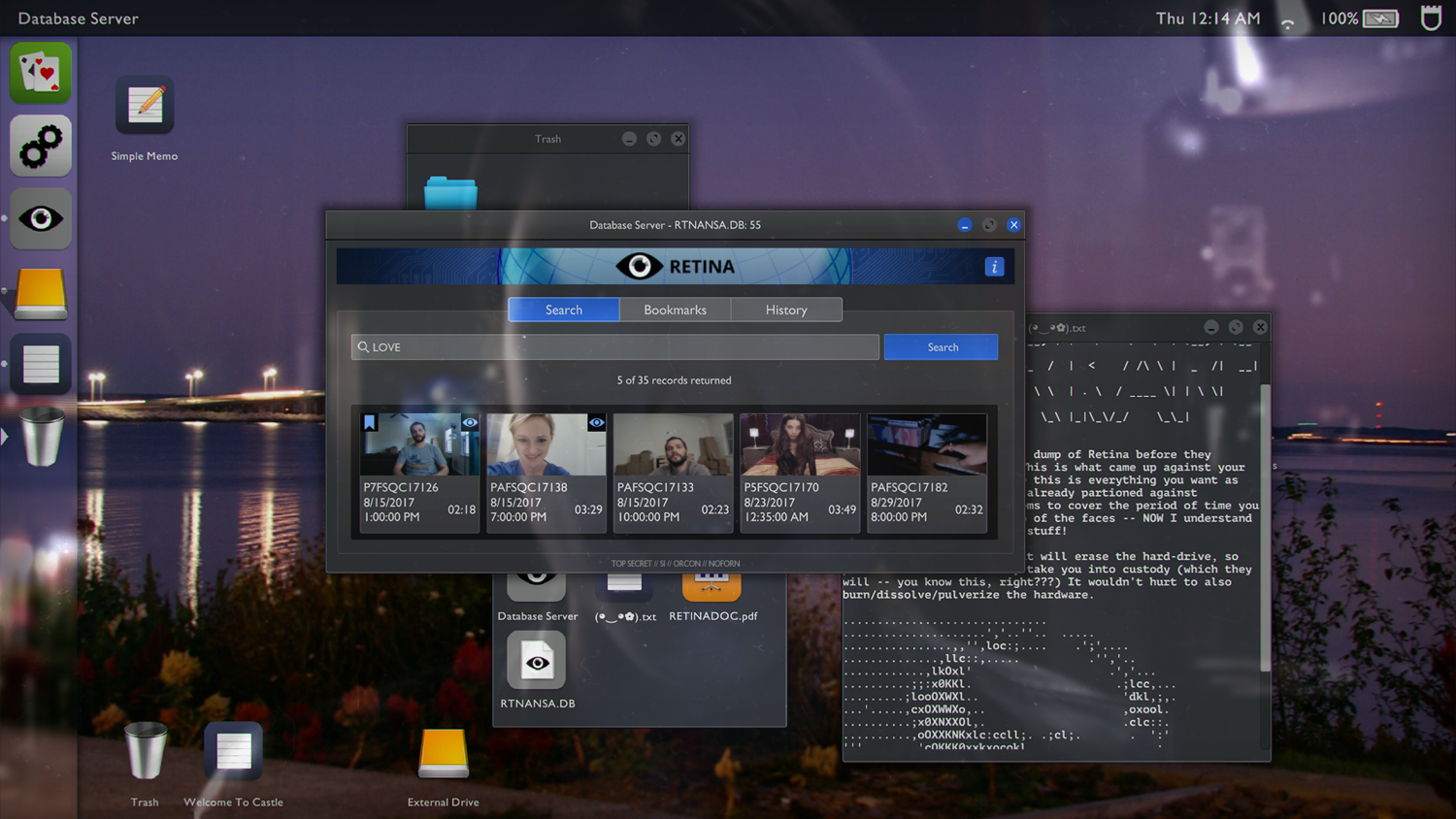 Another huge difference is the keyword you start with. Instead of the very provocative MURDER typed into the search bar, you have LOVE. This already sets the tone and pace of the game, focusing more on everyday people and their complicated relationships and less on a murder mystery. Her Story was a spectacle, offering jaw-dropping moments at every turn. I never felt awkward watching those police interviews, because they weren't intimate moments of people unaware they were being recorded. A murder mystery also begs to be dissected so you feel like a detective by the time you're done with it. Telling Lies has no similar justification. You're sat in front of this computer, watching video chat clips of complete strangers just going about their day, oblivious to the fact that they're being recorded by the NSA. One of the first clips is even of a cam girl, making the game not so safe for work. But to continue playing, you make that conscious decision to keep watching, to keep rummaging through the private lives of these people.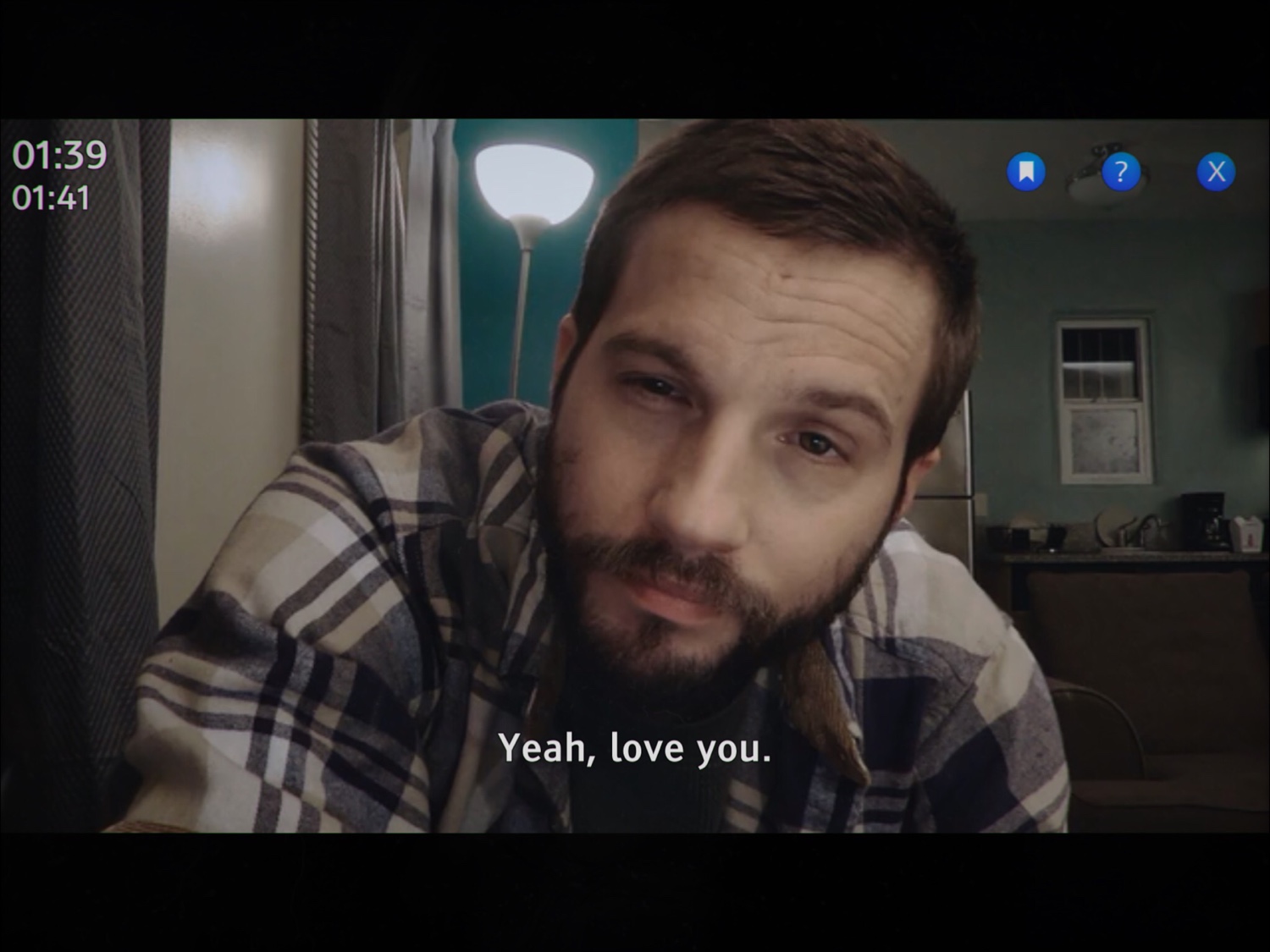 Like I said, it feels awkward at first, and the cam girl footage doesn't help matters. Your choices are between a few somewhat mundane clips of people who don't seem all that interesting yet, and a half-naked French woman pushing her cleavage up against the camera. If the intended effect was to make me feel uncomfortable, it worked. I started poking around at other programs and documents on the computer before I even finished watching those first five clips. Once I started searching and jotting down names I heard, I got sucked into the gamification of it all. But it was still hard to shake that feeling that I was doing something wrong. Watching someone sleep was an especially good reminder that this is all pretty creepy.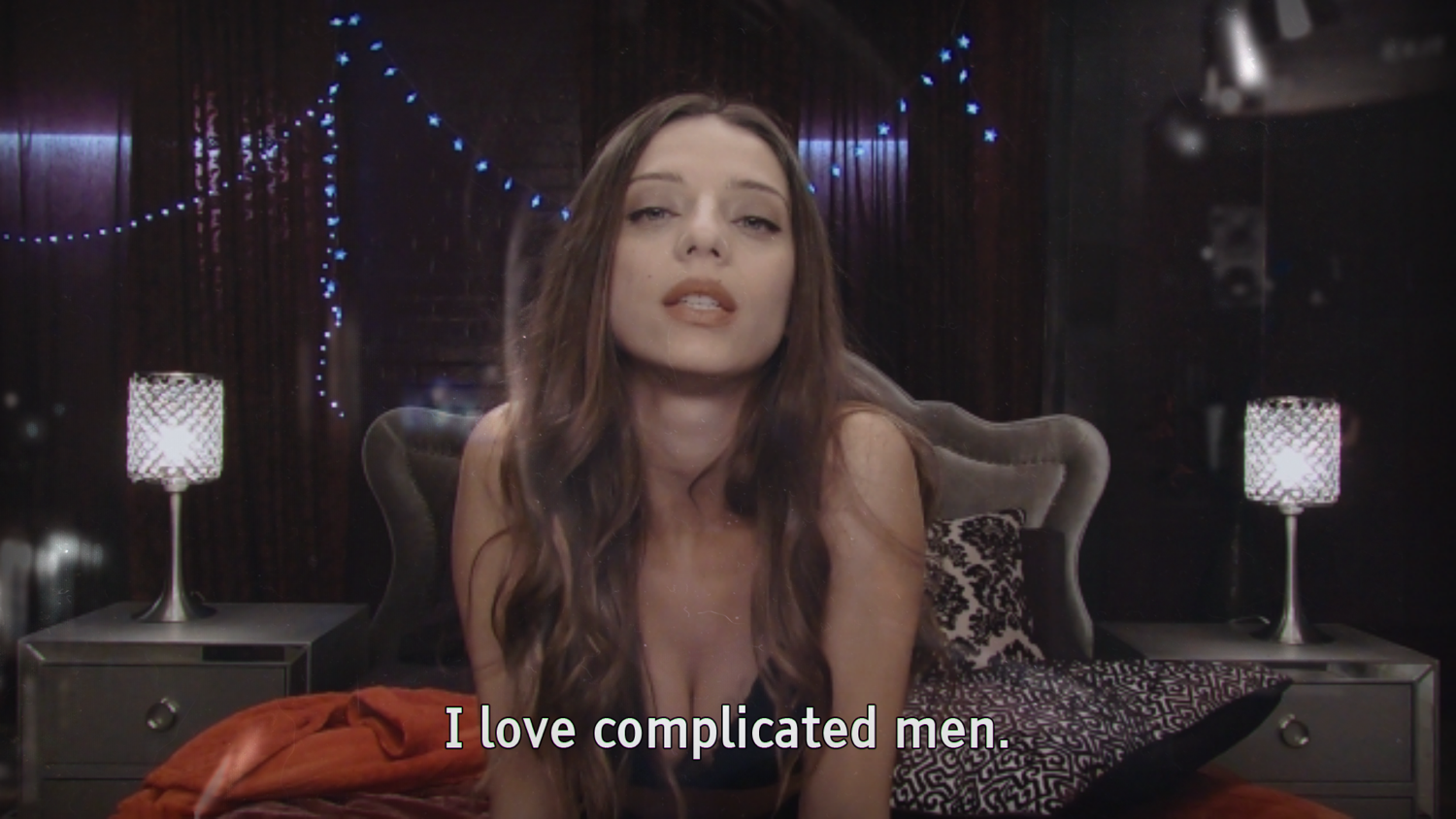 It's also hard to care about the characters at first. You're witnessing all these private intimate moments before you even know anything about them because of the game's nonlinear fashion. The game spans two years of footage instead of the week that is Her Story, so it could be a while before you start piecing things together. And it's not uncommon for video clips to be as much as six, seven, or even nine minutes long. Since you're only seeing one side of the conversation, there's a lot of quiet time on many of the clips. You can fast-forward or rewind, but I tended to skip a lot of the longer ones at first, especially if the keyword I searched was at the end of a long video. You see, unlike Her Story, the videos you find don't start at the beginning. They jump straight to the keyword you searched. You can fast-forward and rewind, but it's pretty slow to rewind a full six minutes or so. So instead of watching all five videos I would find and then trying to narrow the search, I would pull names and other important terms from what I'd seen and note them down. I'd jump from one search to another, my mind flooded by words I wanted to look up. It's a bit overwhelming, and it made the plot harder to get sucked into than that of Her Story.
But at a certain point, I started to care about the characters. At times, I still felt like I was invading their privacy, but I also wanted to know more about them. Pieces came together and I was witness to both their joys and their sorrows. They have moral compasses, they argue, they have families, and messy, messy lives. One of the most crushing but relatable string of clips was that of a strained relationship taken for granted. Who doesn't have a family member they find annoying, forgetting that they're also mortal? And I don't want to spoil things, but there's some political references and the developer doesn't shy away from having an opinion on current events. Thankfully, "trump" and "fake news" don't turn up any results, but there's still plenty here that sends a message. It's all handled very maturely, though some of it is clearly meant to elicit a few chuckles out of players.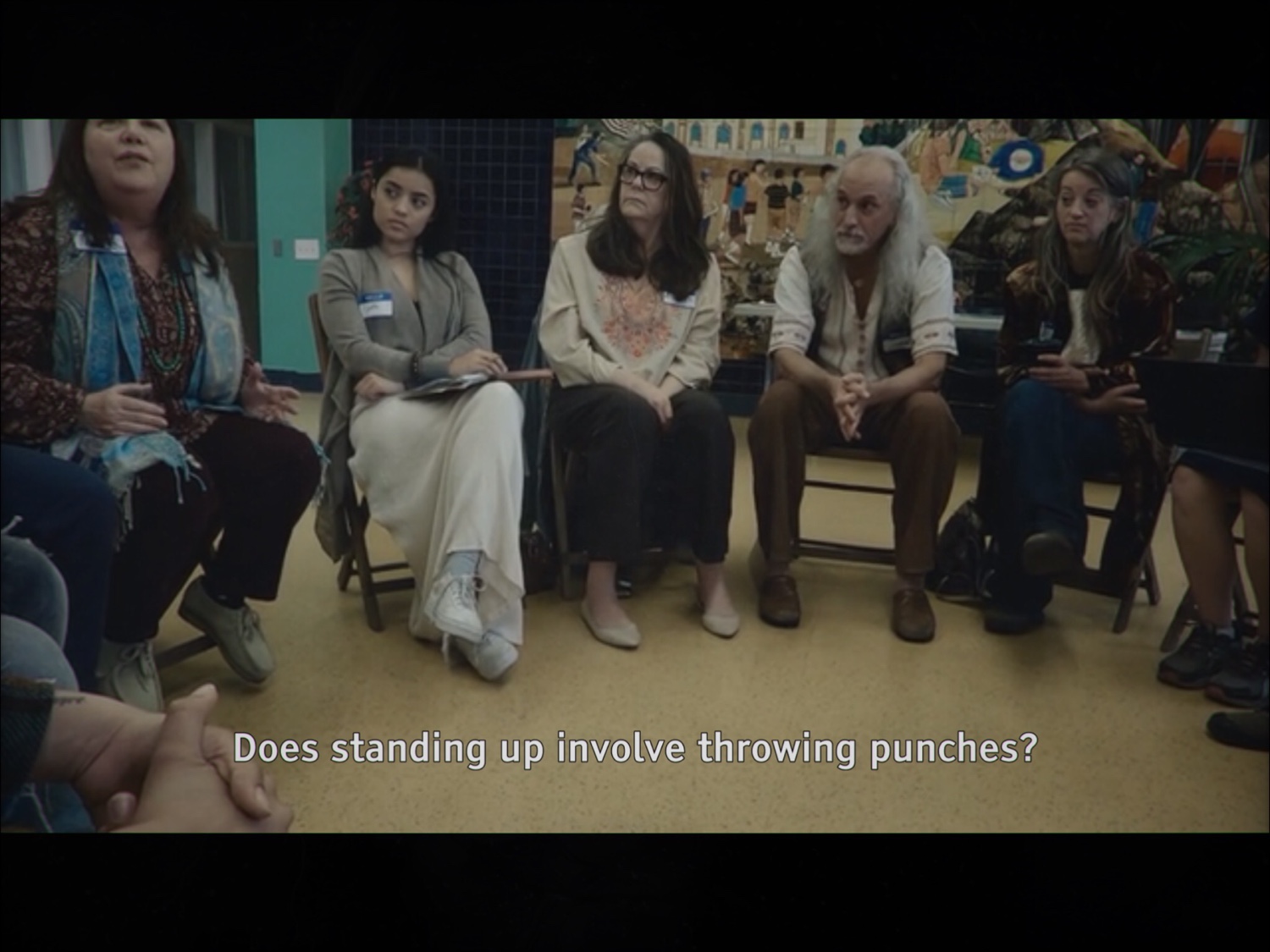 By the time I was several hours in, I felt I knew the characters well enough that I wanted to see every last clip. I both cared about them and felt less awkward watching them. They weren't strangers anymore. The videos that are important plot points also make you want to dig deeper and see what led them there. So I went from thinking I didn't really need to watch every moment of these people's lives, to digging deeper and deeper until I truly hit a wall and couldn't find any more clips. I'm sure there are a few out there, but I may have to just accept that I won't see every last one. The game does offer more closure than Her Story did, though, so players might find it easier to move on without seeing everything.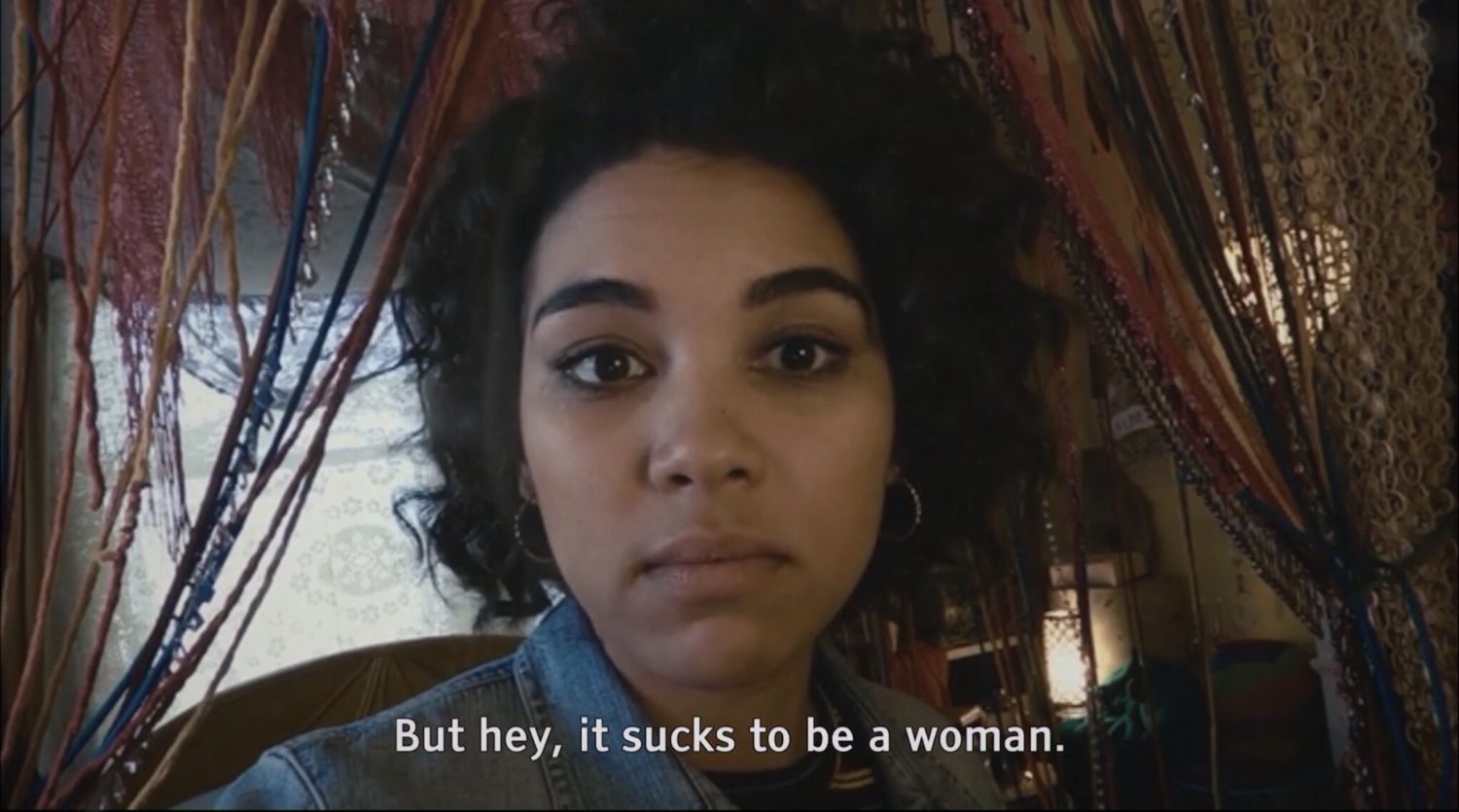 As might be expected, the writing is all credible and the dialogue feels like real conversations. The entire cast does a great job, as all the acting is believable. I did find it somewhat distracting every time I recognized a new actor, something that wasn't an issue with Her Story's Viva Seifert, who I'd never seen before. But these video clips all do seem very real. That is, as long as you can accept that people use video chat very heavily — something I don't do. There's also a lot of nice improvements, including touchscreen controls that feel intuitive. For instance, you simply tap anywhere on the screen to pause or play a video. Then you swipe left or right and hold to rewind or fast-forward. I also like that you can highlight and pull text directly from videos, though doing so will make you lose your place in that video unless you bookmark it. Other nice touches include WiFi channels that change every time you log on, and a playable Solitaire game. There's even iCloud sync, which is welcome with such a long game. Just be careful, because I'm not sure how stable it is.
Telling Lies is not Her Story 2. The best thing you can do for yourself is go into it with an open mind and be ready to set aside both a lot of time and head space for it. Personally, it didn't wow me the same way Her Story did, or pull me through in one rollercoaster of a session. But there are still shocking moments, and I appreciate it for what it aims to achieve with its larger scope. I've played other games that have you snooping around in places you don't belong, such as A Normal Lost Phone, but nothing made me feel quite as uncomfortable invading other people's privacy as this did. It also reminded me that people aren't always what they seem, as the title suggests. Human beings are complex and their lives are a series of good and bad choices. Someone can be likable despite having done awful things. The game doesn't so much judge as let you witness these moments and come to your own conclusions. It might not have messed with my head the same way Her Story did, but it still left a lasting impression. I also hope this becomes a genre, as there's something so satisfying about figuring out a keyword that brings up a rare new clip when you thought there were none left to find. If you're ready for some more gamified googling and are able to invest the time into Telling Lies, grab the game here and embrace your inner snoop.