I've been very excited about Apple's new subscription service, Apple Arcade, since it was announced and details trickled out about it. Last time we got a list of games that will be part of the program, and there were quite a few I was excited about from developers like Yak & Co, Finji, Snowman, and Revolution Games. Well, now we have a price and more games announced.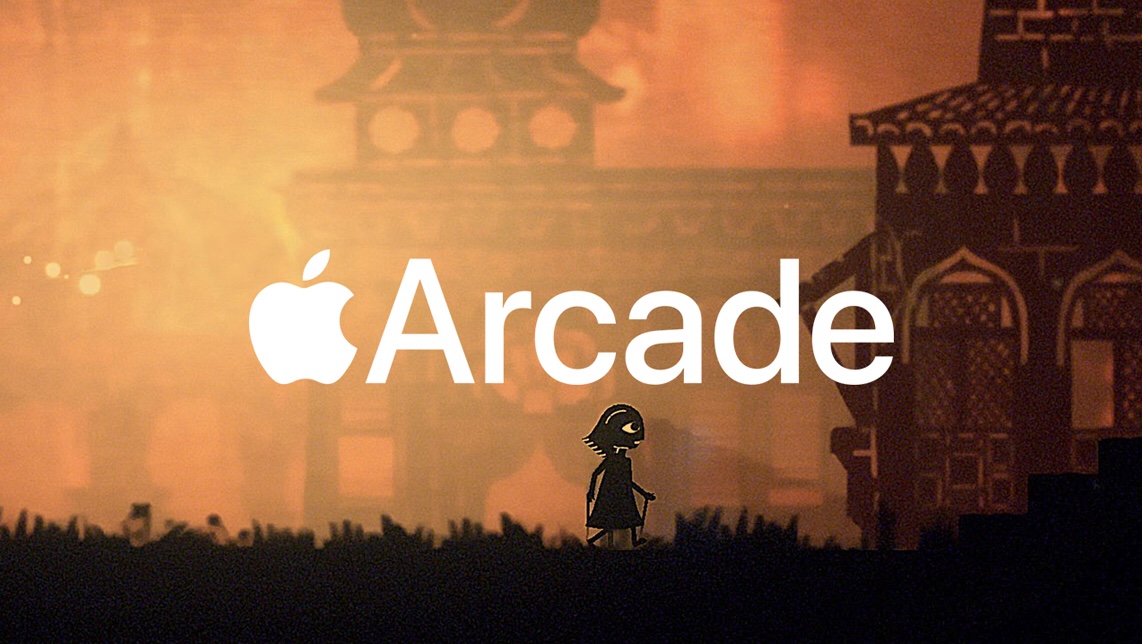 For those of you who don't know what Apple Arcade is, it will give you access to about 100 games at launch, with more to come. It will launch September 19th and the the cost will be $4.99 per month, with a one-month free trial. The games will play on iOS, Apple TV, and Mac. Games will have no ads or IAPS so you get the full premium experience for just five bucks a month. Games should also include iCloud sync, which I'm especially excited about. It will also include Family Share with up to five family members. But what really has me giddy is knowing that Jenny Le Clue is finally coming and will be included in Apple Arcade.
I'm not entirely sure yet how I'll cover Apple Arcade games, but I'll definitely be making gameplay videos and including them in my weekly roundups to help readers decide which games are worth their time. But for now, here's a list of games that have been announced and any trailers that are available:
ATONE: Heart of the Elder Tree by Wildboy Studios
Ballistic Baseball by Gameloft
Beyond a Steel Sky by Revolution Software
The Bradwell Conspiracy by Bossa Studios & A Brave Plan
Box Project by Mediocre Mel
Cardpocalypse by Versus Evil & Gambrinous
ChuChu Rocket! Universe by SEGA
Doomsday Vault by Flightless
Down in Bermuda by Yak & Co.
Exit the Gungeon by Devolver Digital
Fantasian by Mistwalker
HitchHiker by Versus Evil & Mae About Pandas
Hot Lava by Klei Entertainment
Jenny Le Clue by Mografi
LEGO Brawls by LEGO & Red Games
LEGO Arthouse by LEGO
Little Orpheus by The Chinese Room
Manifold Garden by William Chyr
Monomals by Picomy
Oceanhorn 2: Knights of the Lost Realm by Cornfox & Bros.
The Enchanted World by Noodlecake Studios
Enter the Construct by Directive Games Limited
Frogger in Toy Town by Konami
Kings of the Castle by Frosty Pop
Lifelike by kunabi brother
Mr. Turtle by Illusion Labs
No Way Home by SMG Studio
Overland by Finji
PAC-MAN PARTY ROYALE by Bandai Namco
The Pathless by Annapurna Interactive & Giant Squid
Possessions by Lucid Labs & Noodlecake Studios
Projection: First Light by Blowfish Studios & Shadowplay Studios
Rayman Mini by Ubisoft
Repair by ustwo games
Sayonara Wild Hearts by Simogo & Annapurna Interactive
Shantae and the Seven Sirens by WayForward
Shinsekai: Into the Depths by Capcom
Skate City by Snowman
Sneaky Sasquatch by RAC7
Sonic Racing by SEGA & HARDlight
Spidersaurs by WayForward
Steven Universe: Unleash the Light by Cartoon Network
Super Impossible Road by Rogue Games
Towaga: Among Shadows by Sunnyside Games & Noodlecake Studios
UFO on Tape: First Contact by Revolutionary Concepts
Various Daylife by Square Enix
Where Cards Fall by Snowman & The Game Band
Winding Worlds by KO_OP
Yaga by Versus Evil & Breadcrumbs Interactive
And that's it! I don't know about you, but I'm excited! I'll add more as I hear of them.
***
Note: Sometimes a promo code is provided for a game, but it does not affect the review in any way. At AppUnwrapper, we strive to provide reviews of the utmost quality.

Check out my recommended list for other games you might like.

If you like what you see on AppUnwrapper.com, please consider supporting the site through Patreon. Every little bit helps and is greatly appreciated. You can read more about it here. And as always, if you like what you see, please help others find it by sharing it.

I also offer affordable testing and consulting for iOS developers.

COPYRIGHT NOTICE © AppUnwrapper 2011-2020. Unauthorized use and/or duplication of this material without express and written permission from this blog's author is strictly prohibited. Links may be used, provided that full and clear credit is given to AppUnwrapper with appropriate and specific direction to the original content.