Adventure Escape Mysteries
By: Haiku Games Co
Haiku Games is back with another Adventure Escape game! This features Detective Kate Gray as she goes on a well-earned vacation at a fancy beach resort with her friend Melissa. Of course she can't actually have a vacation, because that wouldn't make for much of a mystery game! This walkthrough guide will help you with hints, tips, tricks, answers and solutions for any puzzles you get stuck on in Chapter 9 of Paradise Mystery. Feel free to ask for extra help in the comments section.
See all my other Adventure Escape guides here.
Walkthrough:
Chapter 1 | Chapter 2 | Chapter 3 | Chapter 4 | Chapter 5 | Chapter 6 | Chapter 7 | Chapter 8 | Chapter 9
Chapter 9:
You can watch my video for Chapter 9 or continue below for my step-by-step guide.
1. Now we're at the police station with the policewoman from earlier named Carrie. We have to find Nanci's phone! First, pick up the three locker keys and read the note. It's a clue! It says:
"Joe,
Here's the evidence from the Baker case. Please store it in the 3 lockers that equal 4."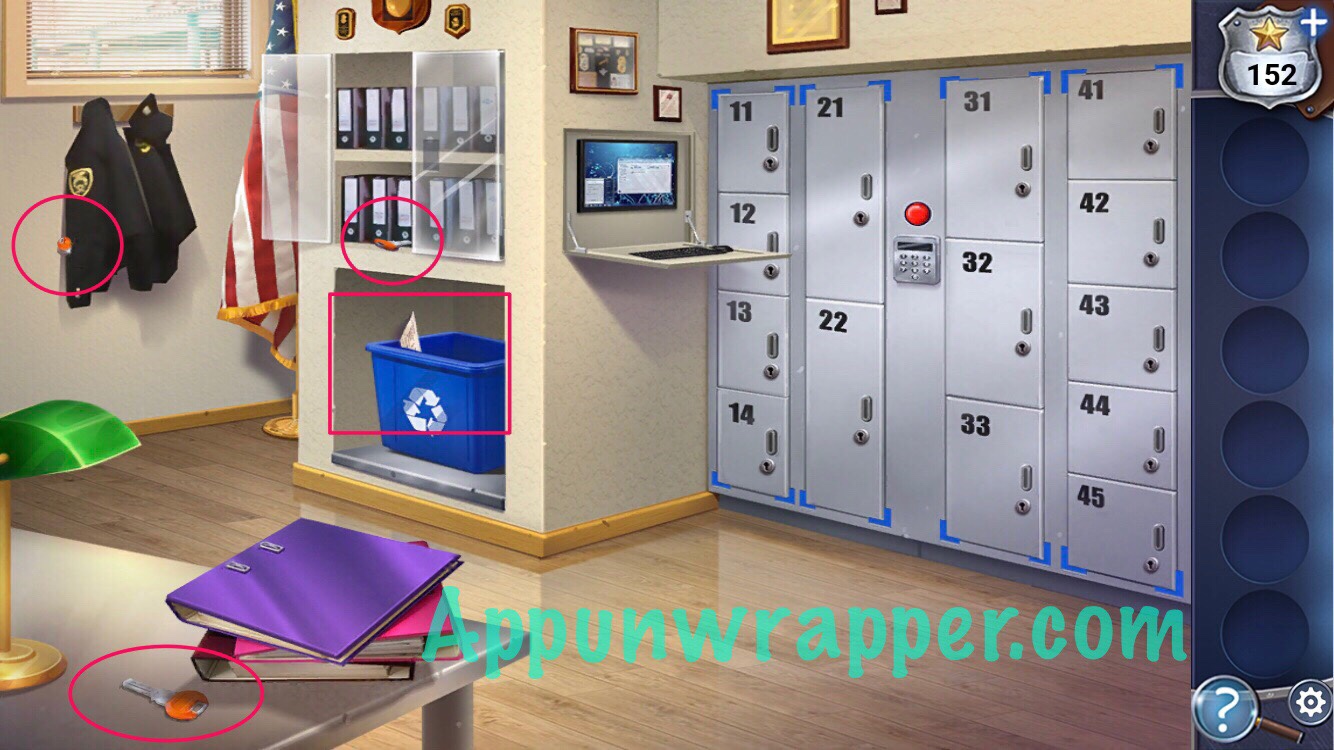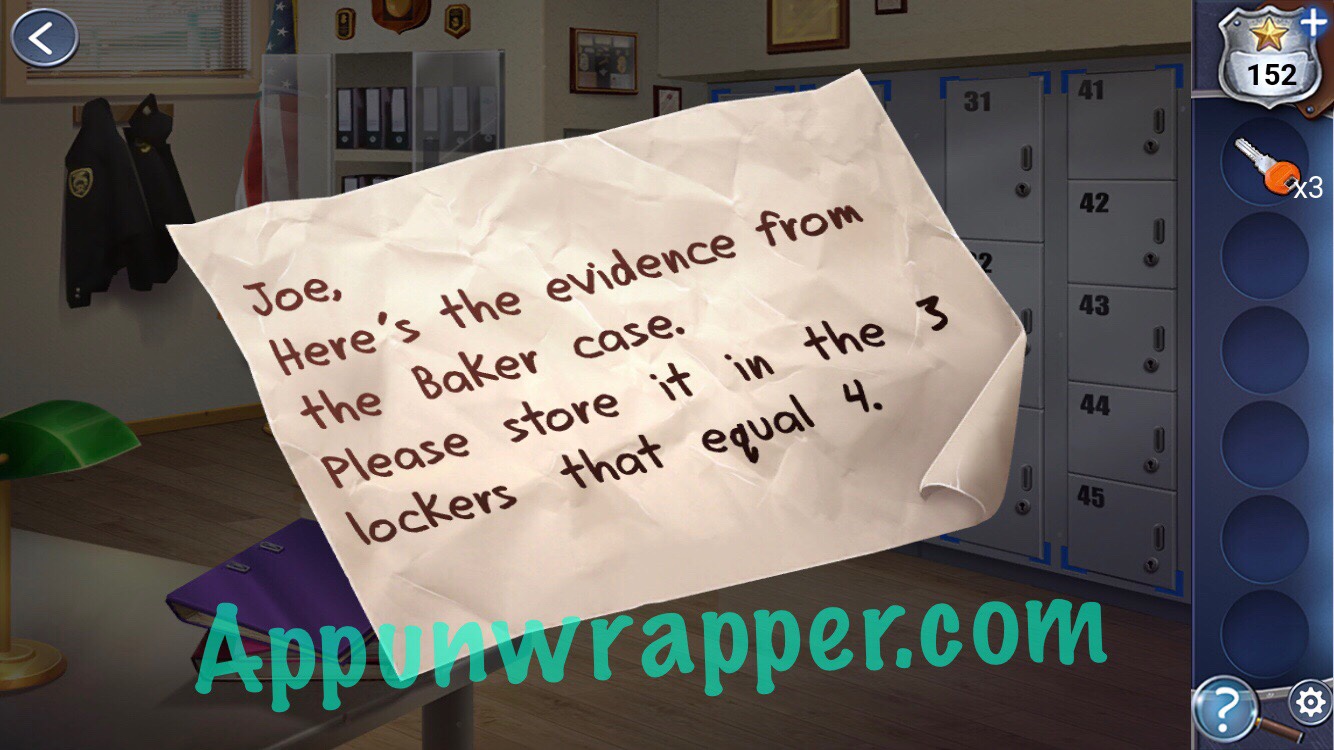 2. The three locker numbers that add up to 4 are: 13, 22 and 31. Put the keys in those locks. We still need a passcode, though. For that, notice the blue borders around each space on the screen and the same ones around the lockers. You need to count how many lockers are in each column. So it goes: 4 2 3 5. Enter 4235 as the code.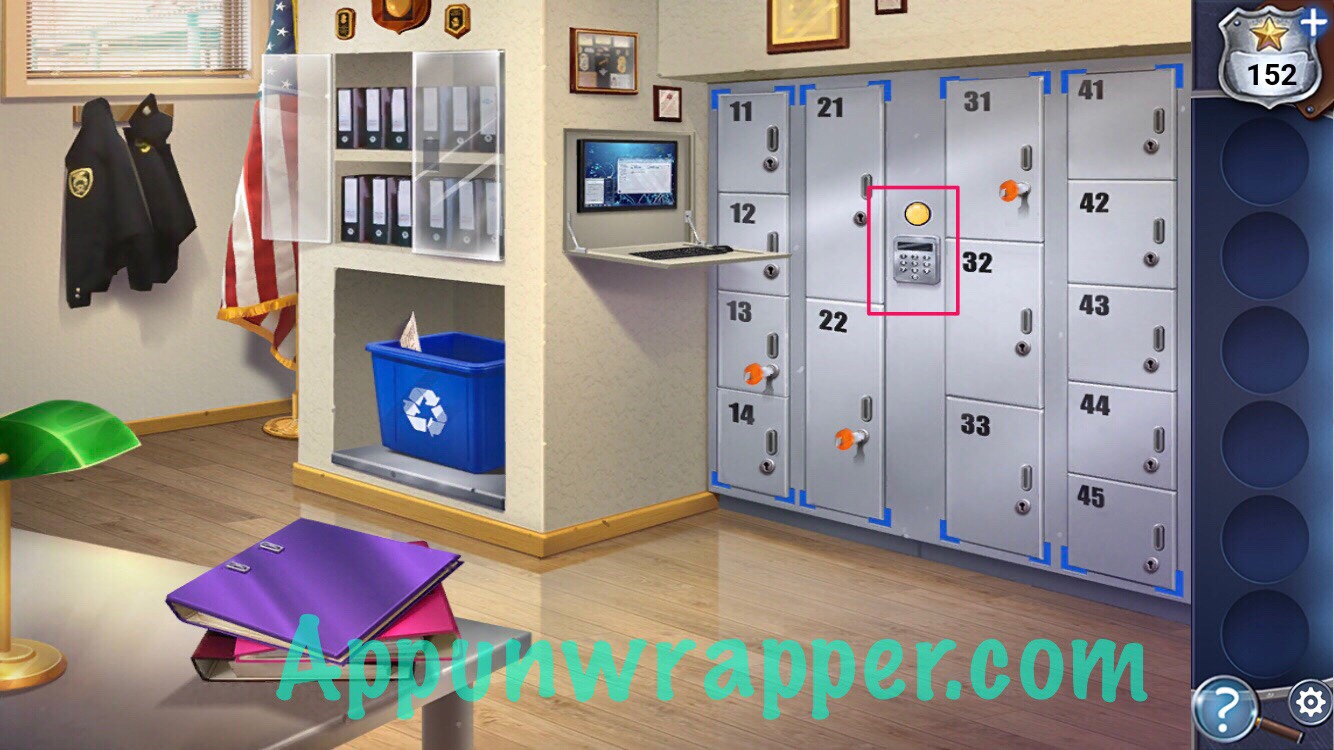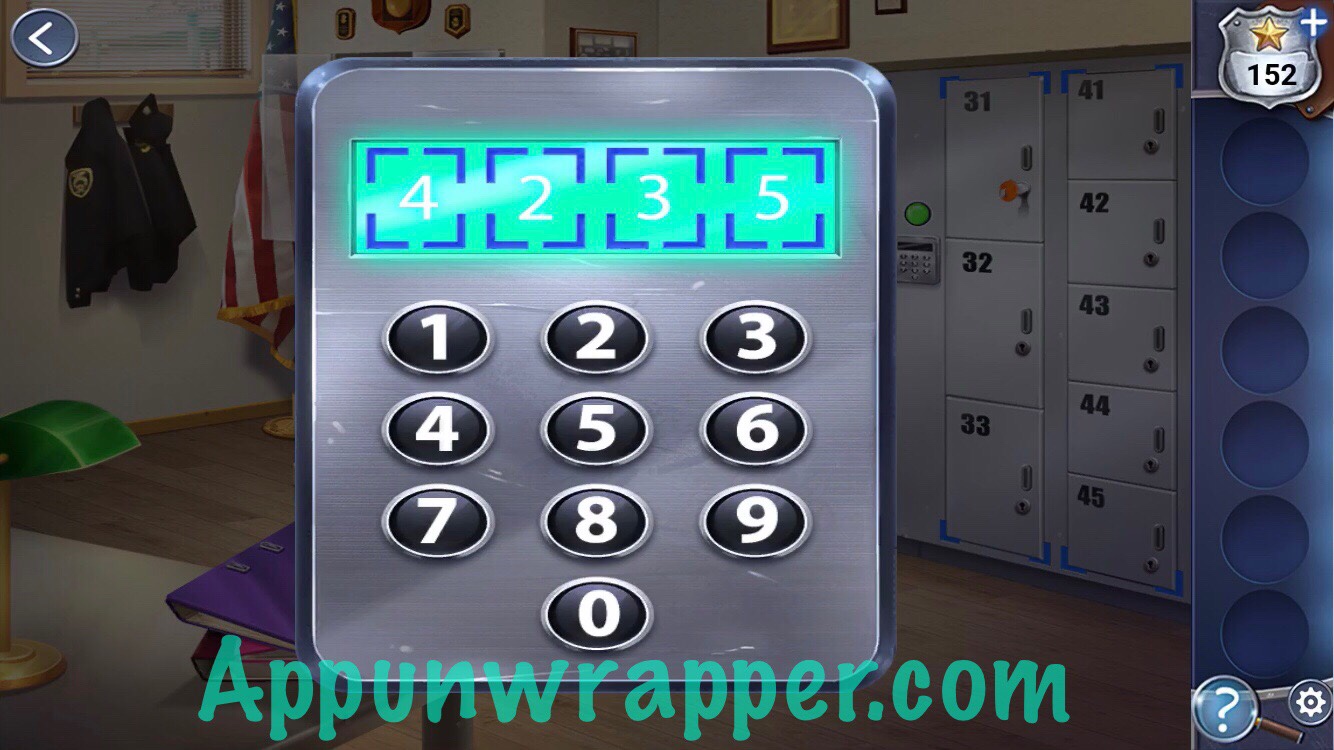 3. Look inside each locker. Find the paper clip. Then use it to get the SIM card out of Nanci's phone. Look at it to get the identification number.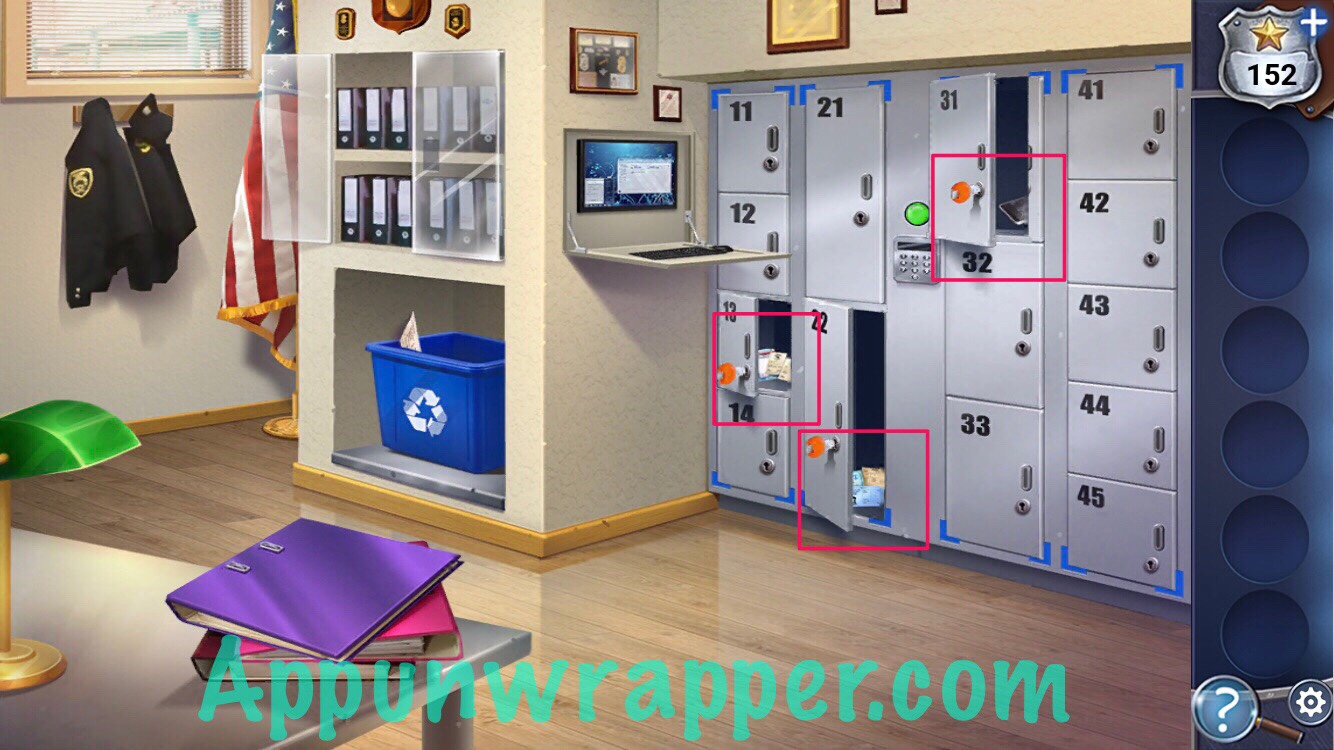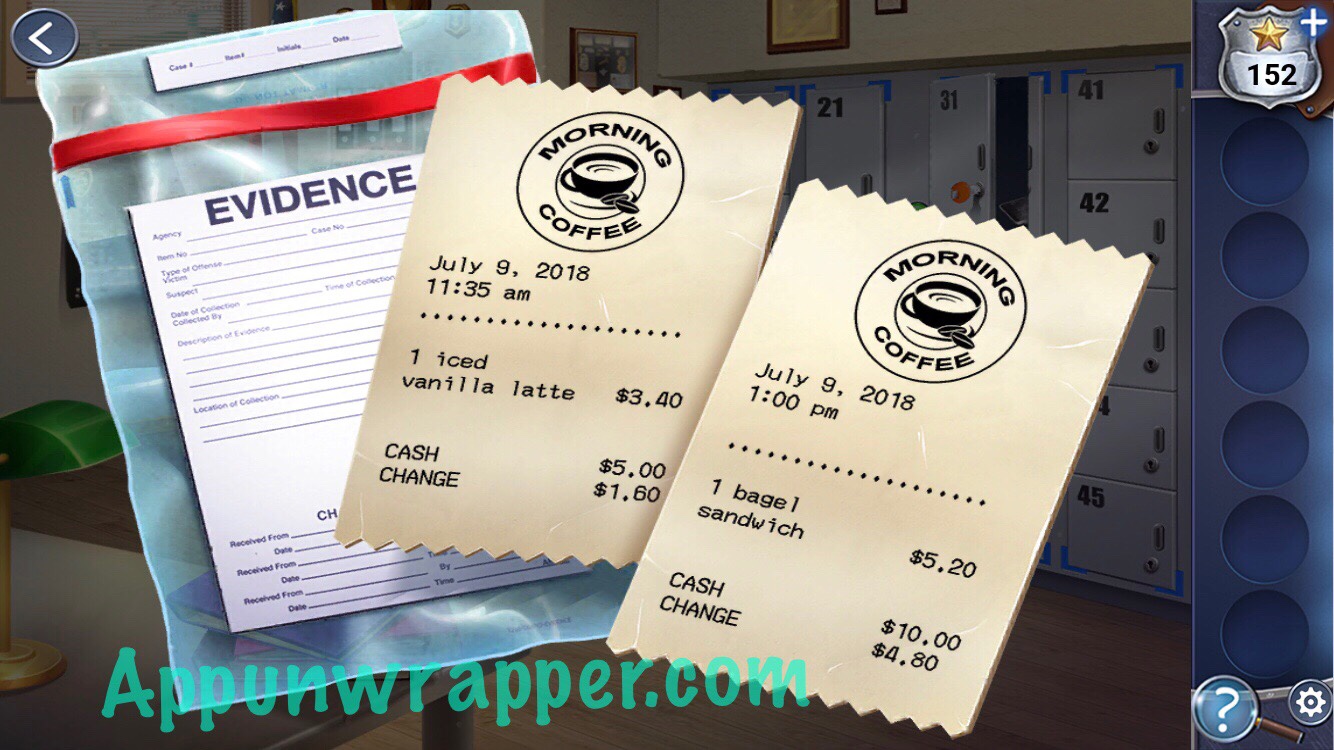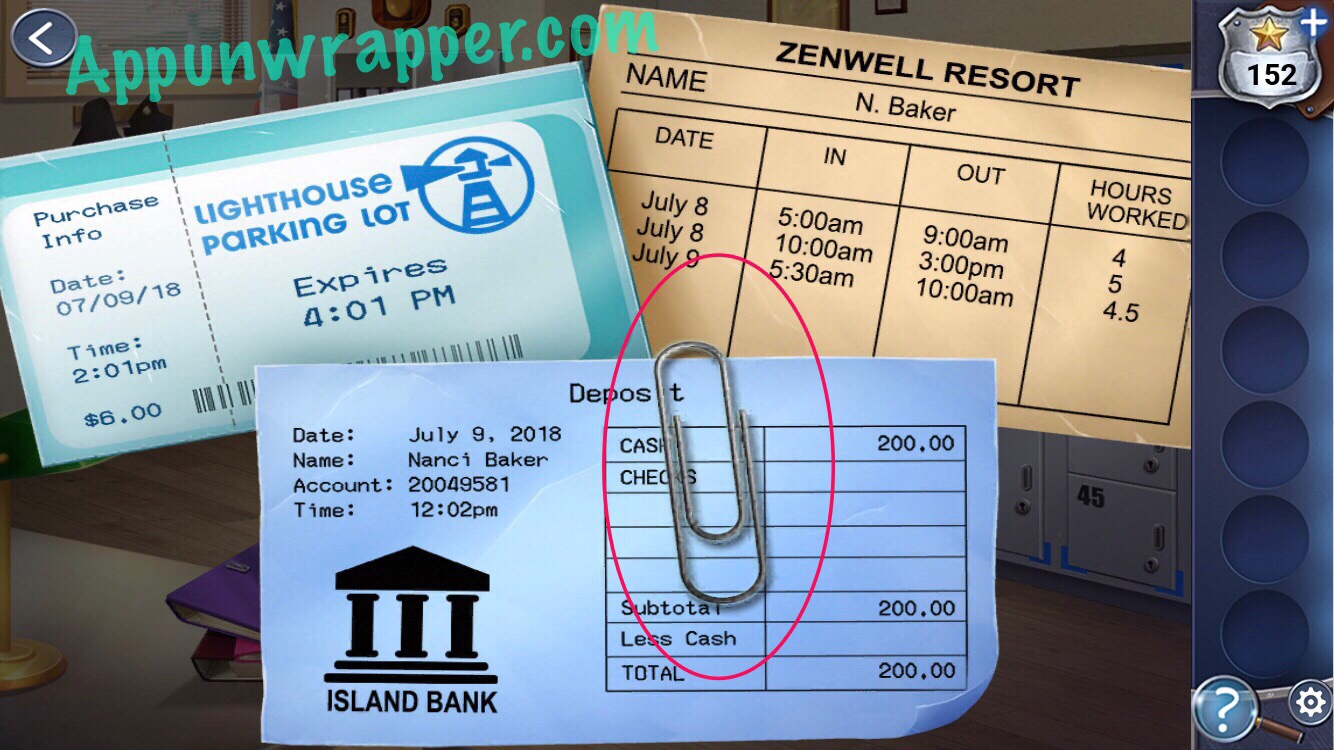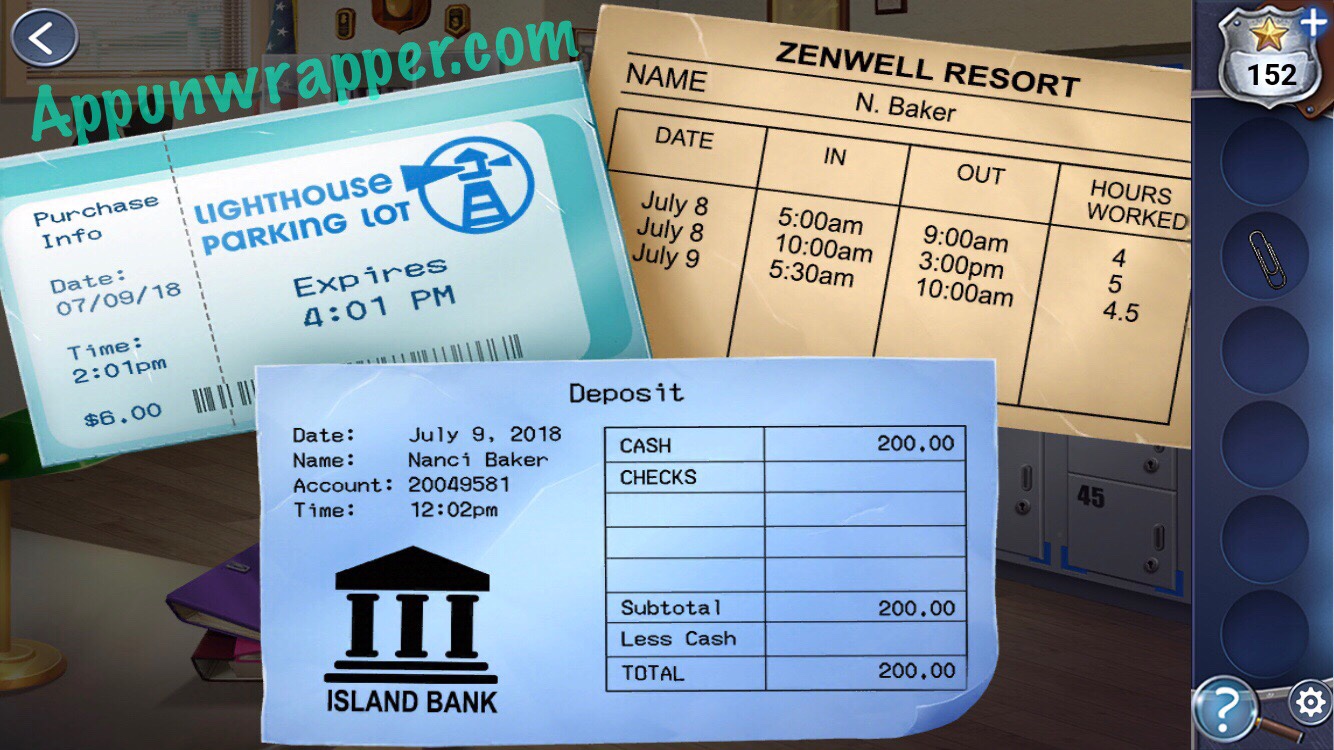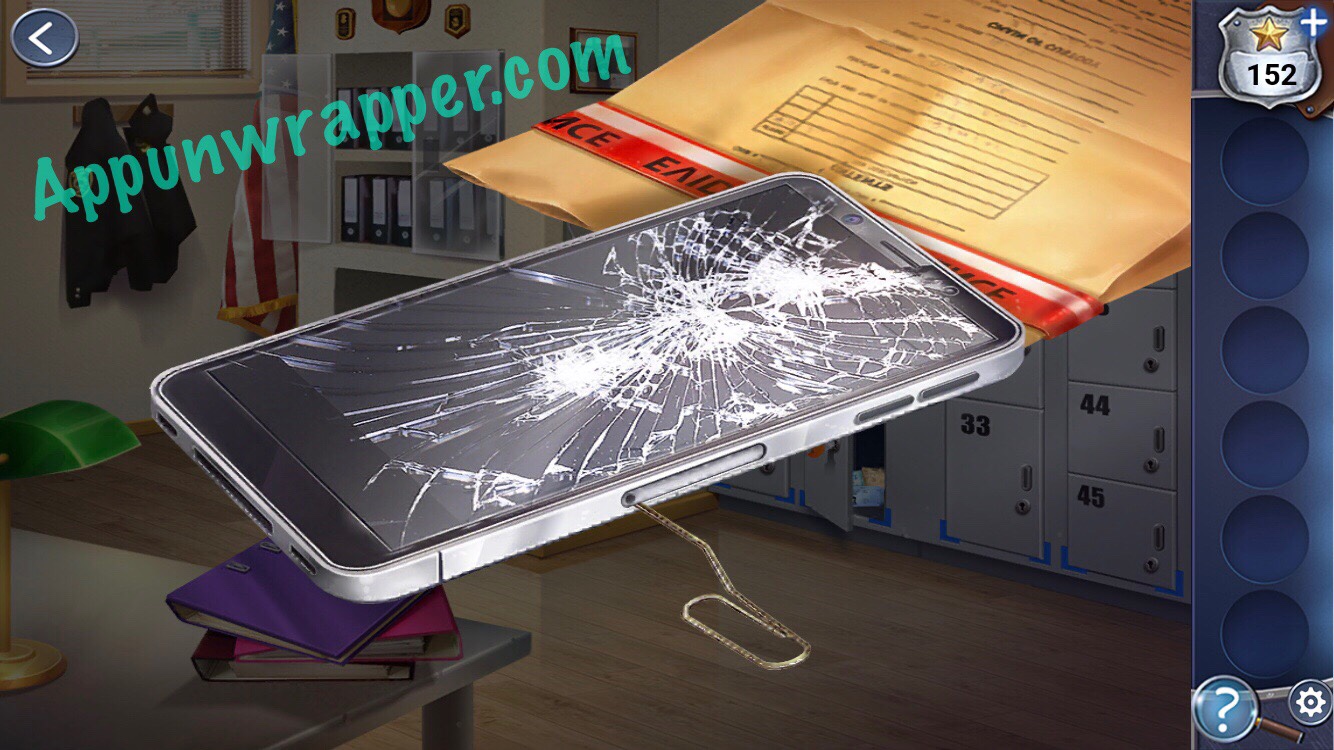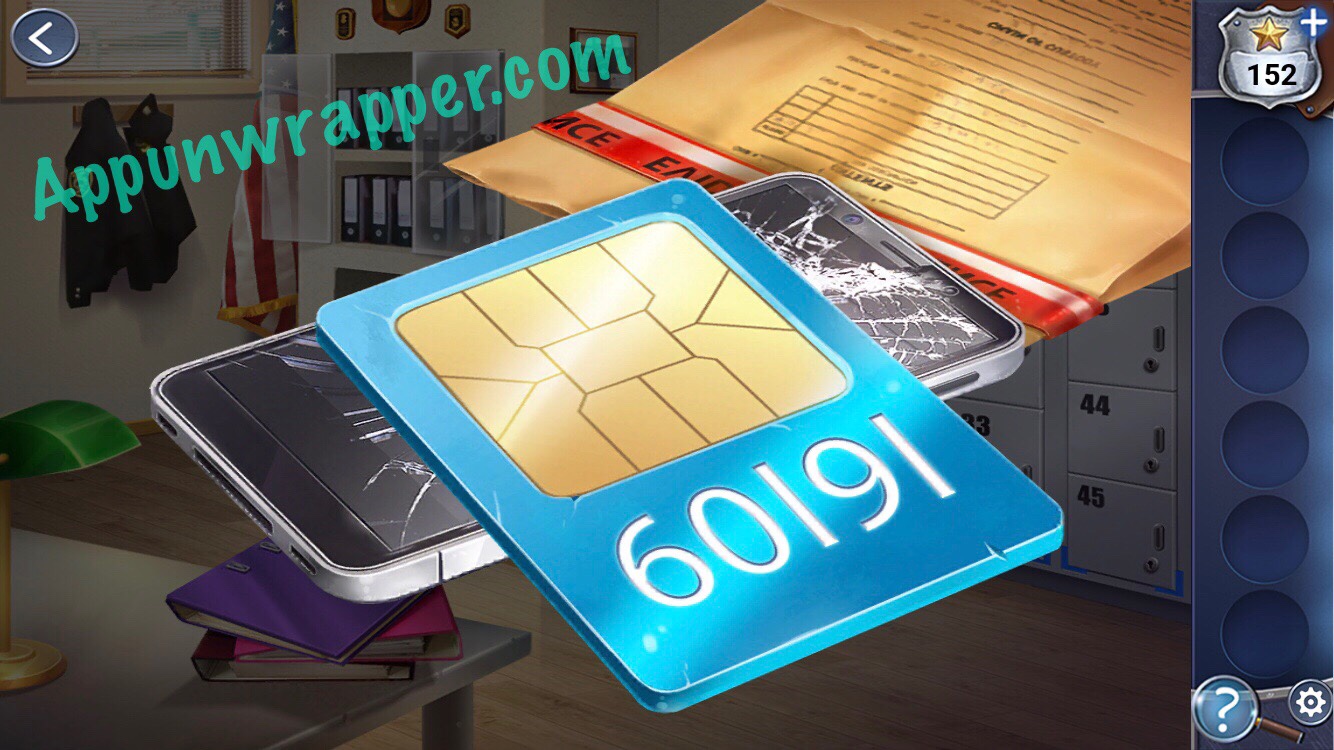 4. Tap on the computer and enter the code. It's upside-down, so enter 16109.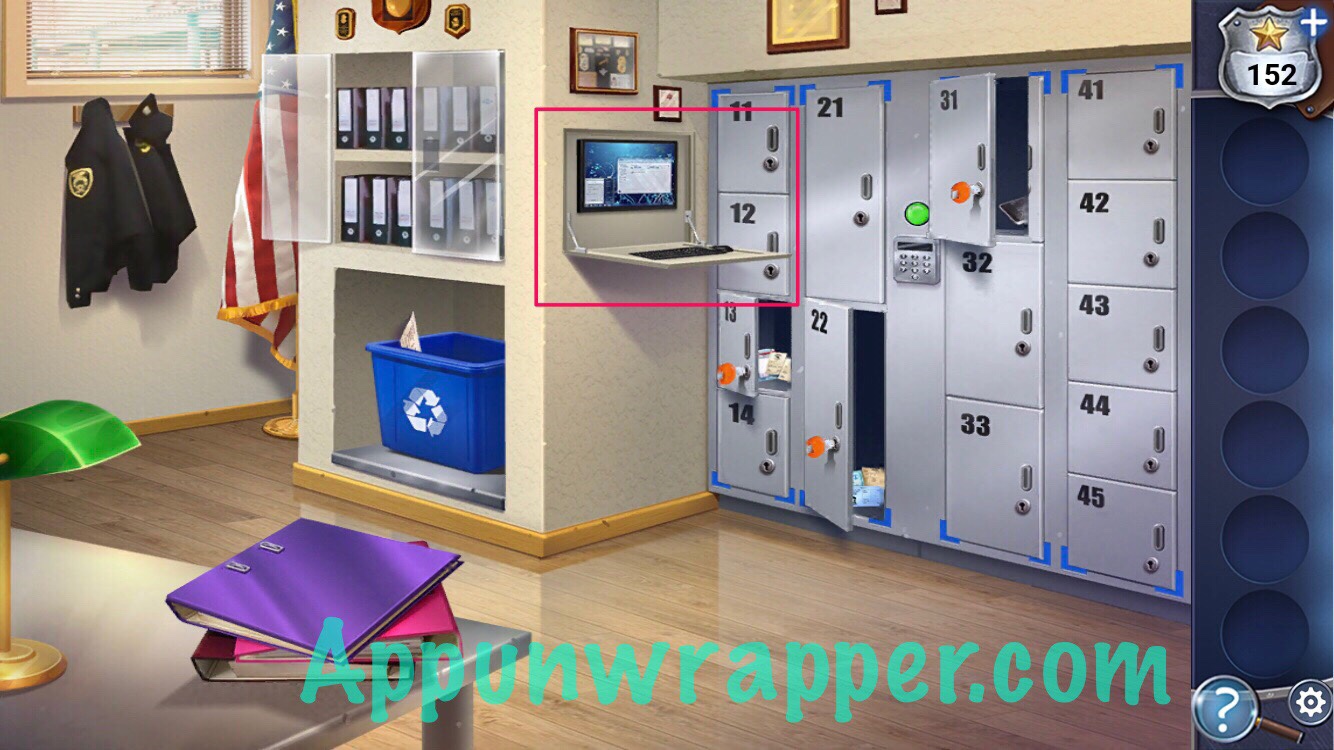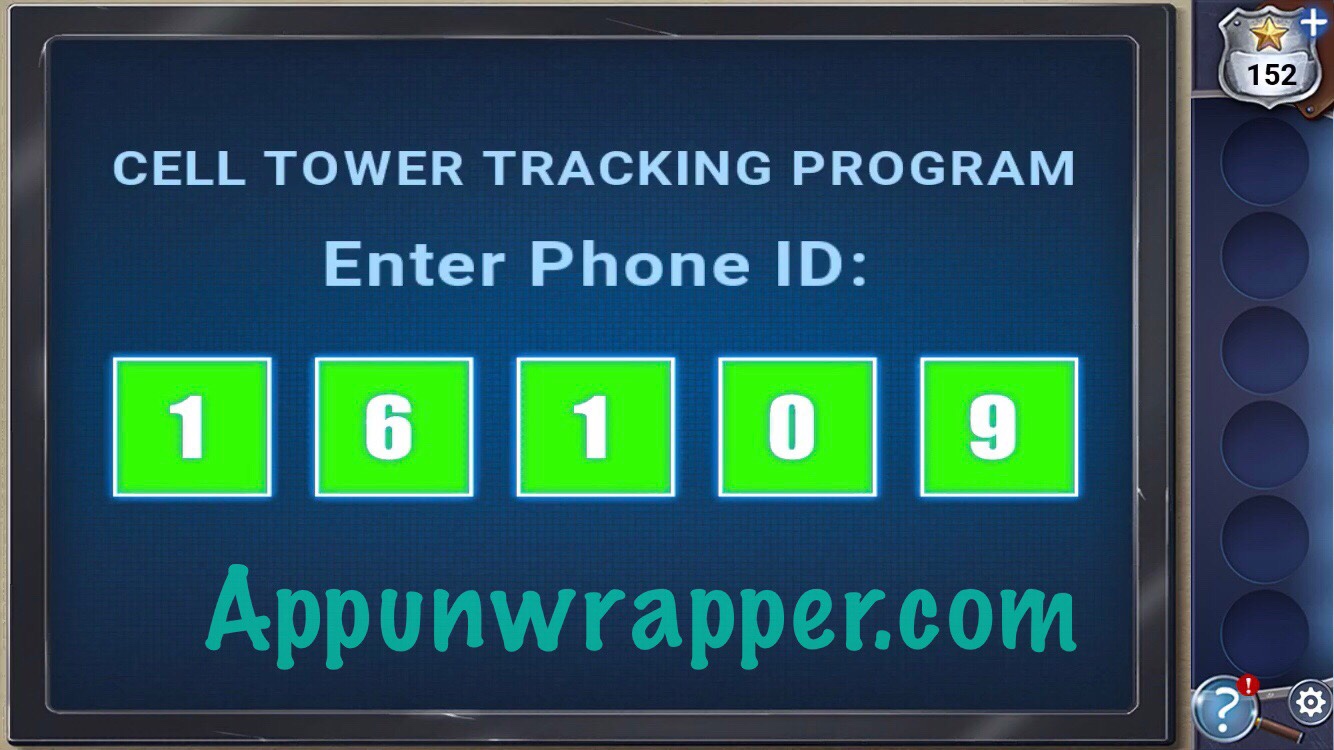 5. Time to solve the Cellphone Tower puzzle. We need to figure out Nanci's five locations on both the Cell Towers map and the Street Map. First, look at the times and clues for each location.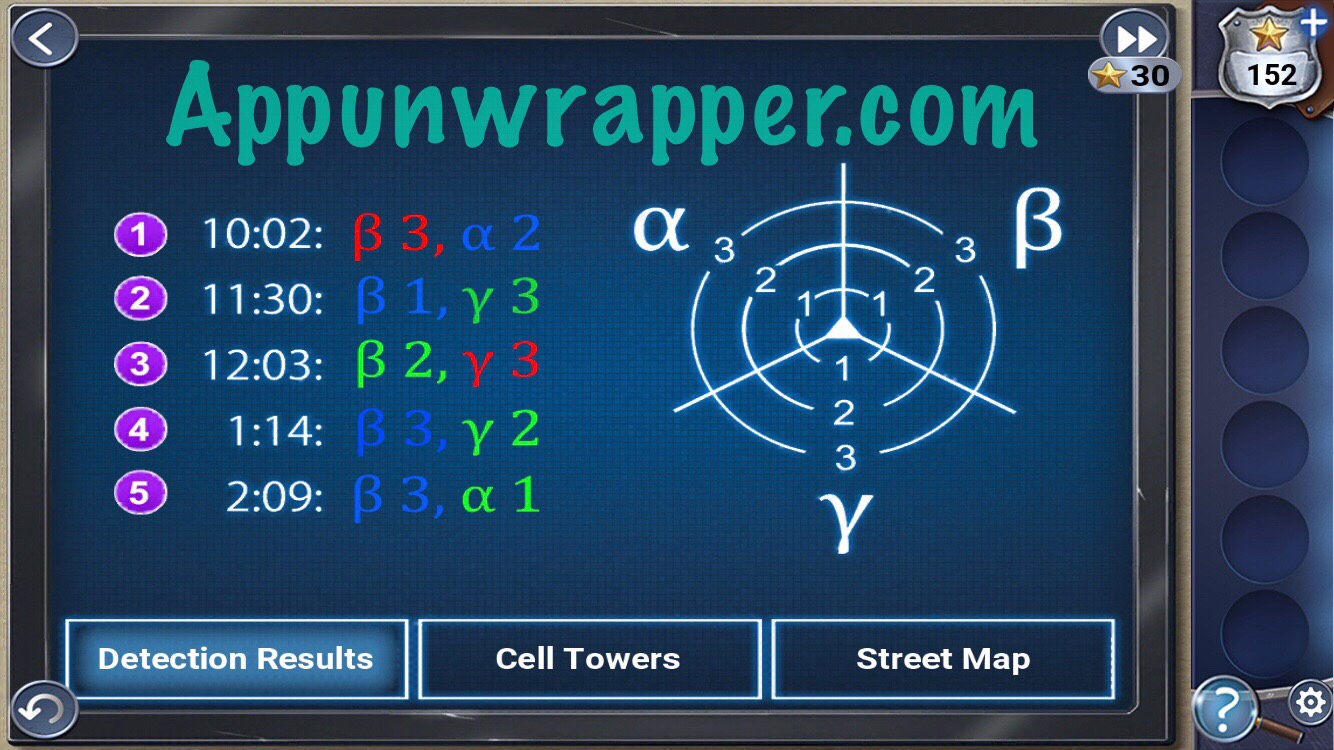 6. Let's work on the cell towers. Find each of the coordinates given on the cell towers. When you got it right, the same coordinates will show you where she is on the map.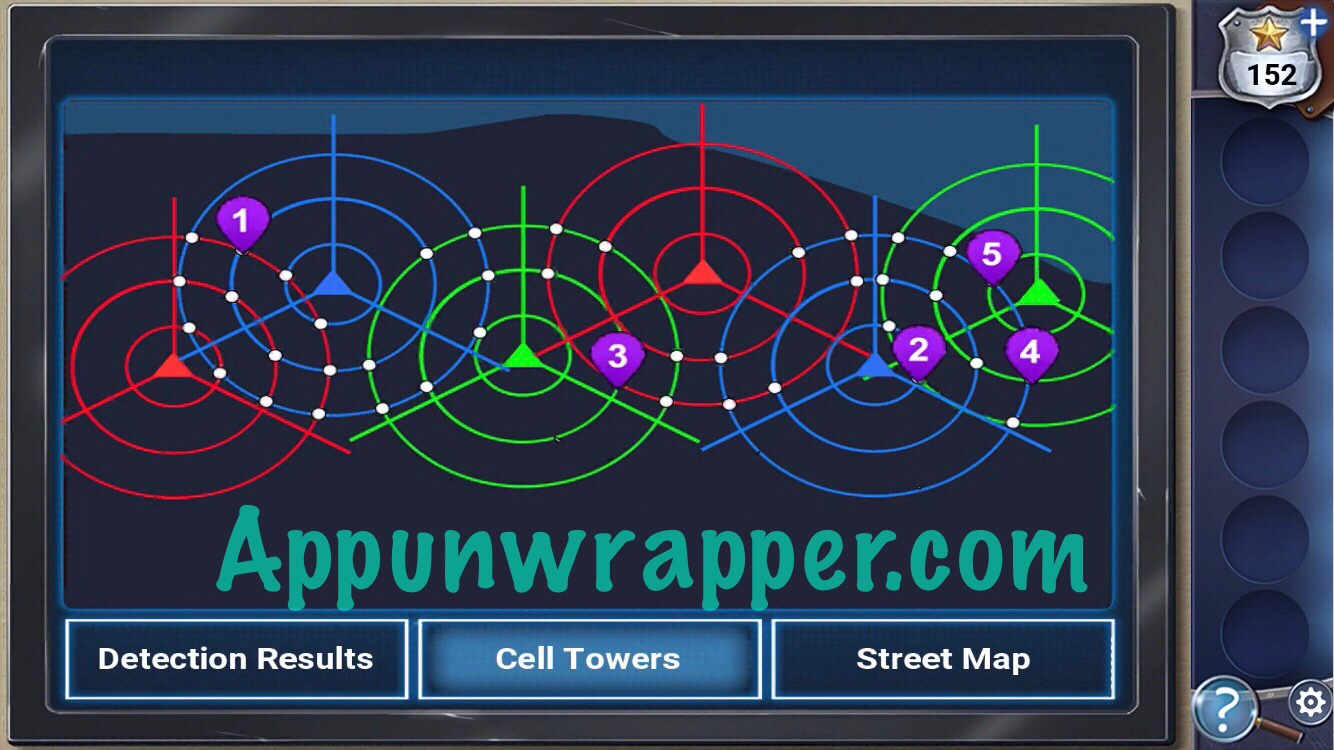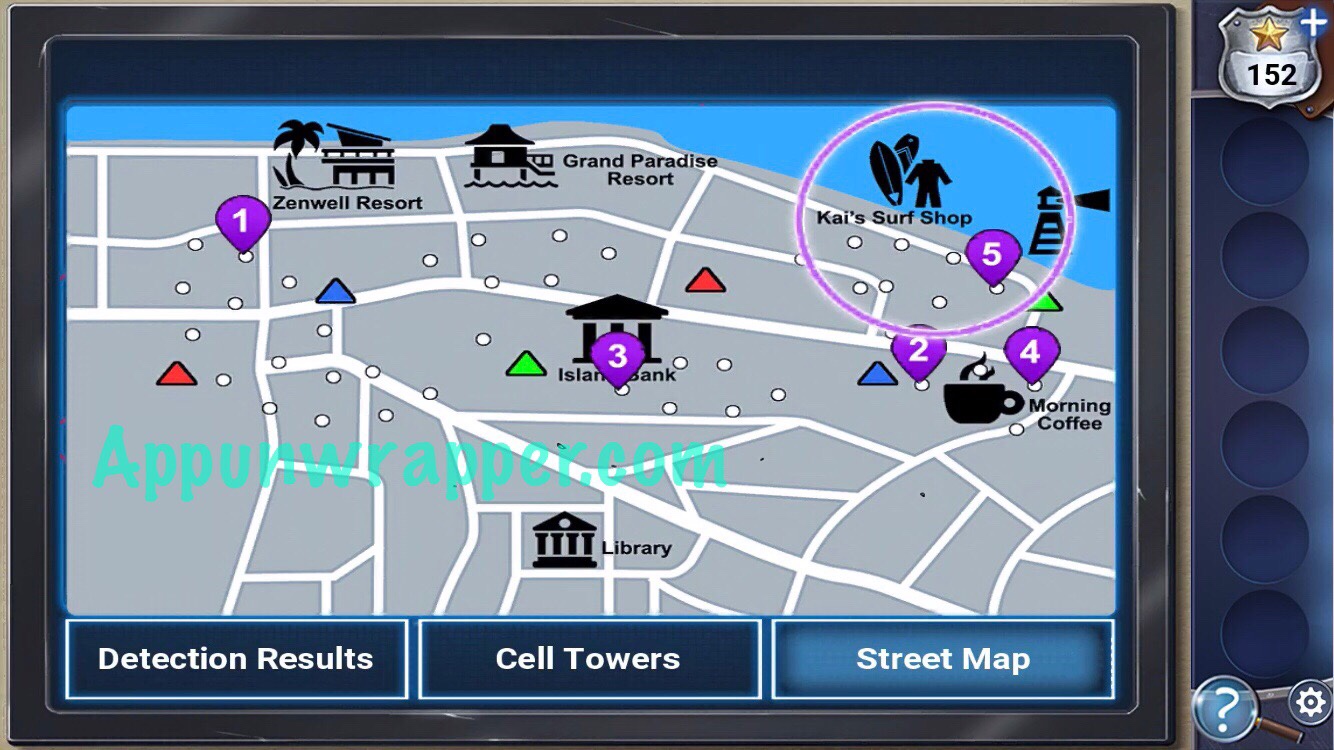 7. You're back at Kai's surf shop. Pick up the laptop, screwdriver, laptop charger, and cable.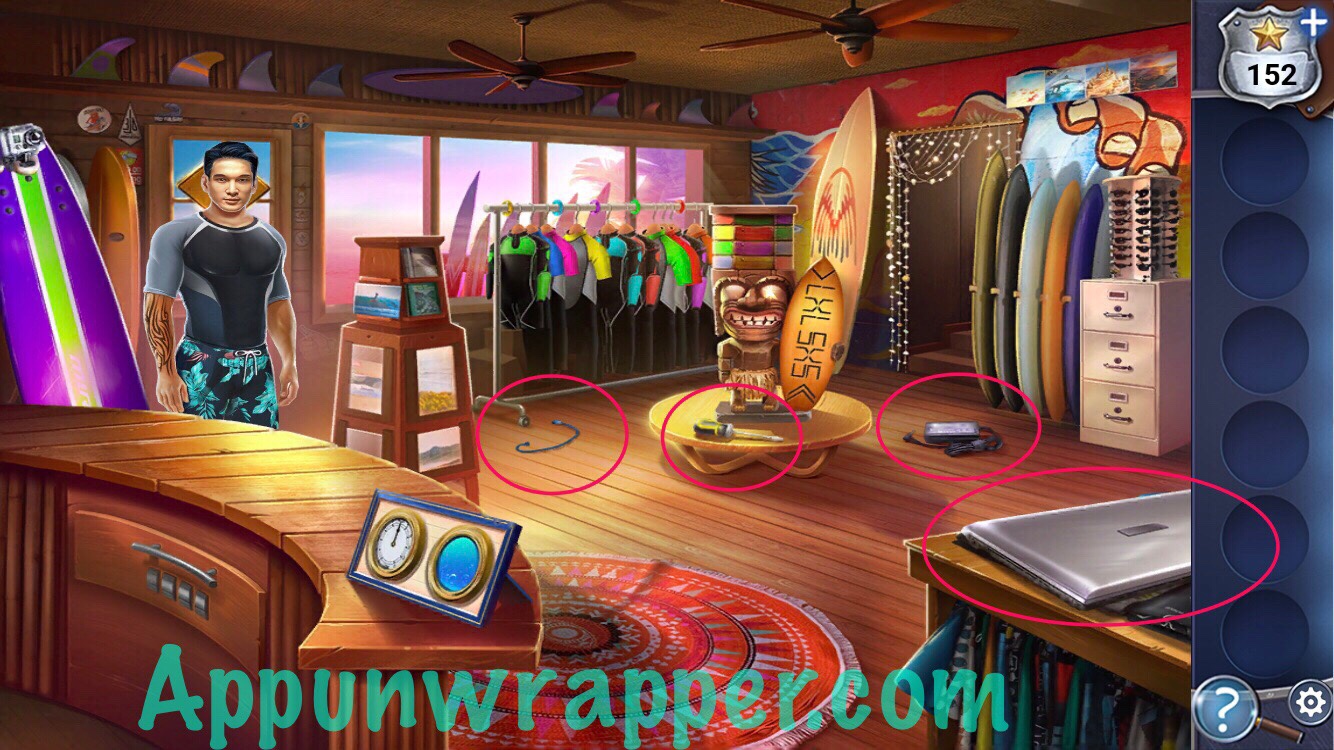 8. Place the laptop on the counter, along with the charger and the cable. Then use the screwdriver to remove the camera and add it to the rest.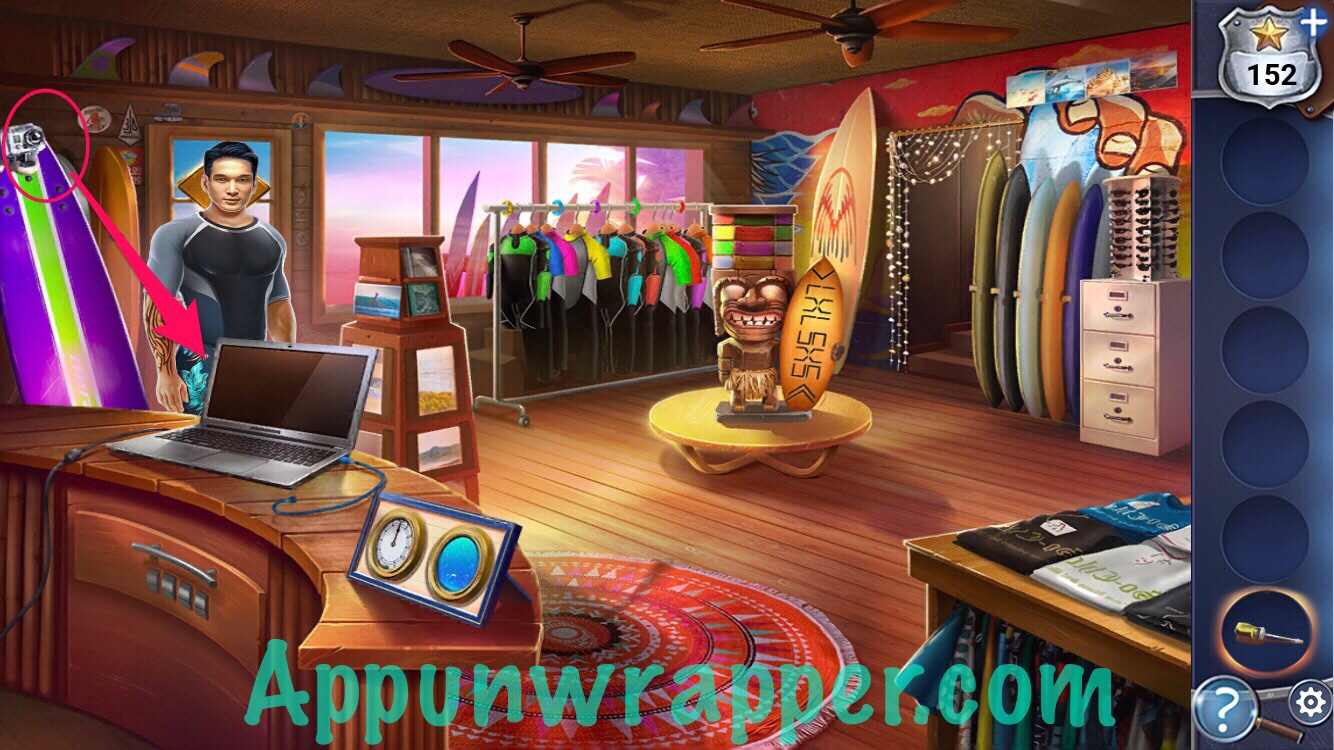 9. Now we see an image of Nanci being pushed into the water, but we can't see who's doing it. So we have to solve a puzzle to enhance the image. Each rectangle needs to cover four colored dots without overlapping with each other. Then we can see that Mr. Silvers is indeed the killer after all.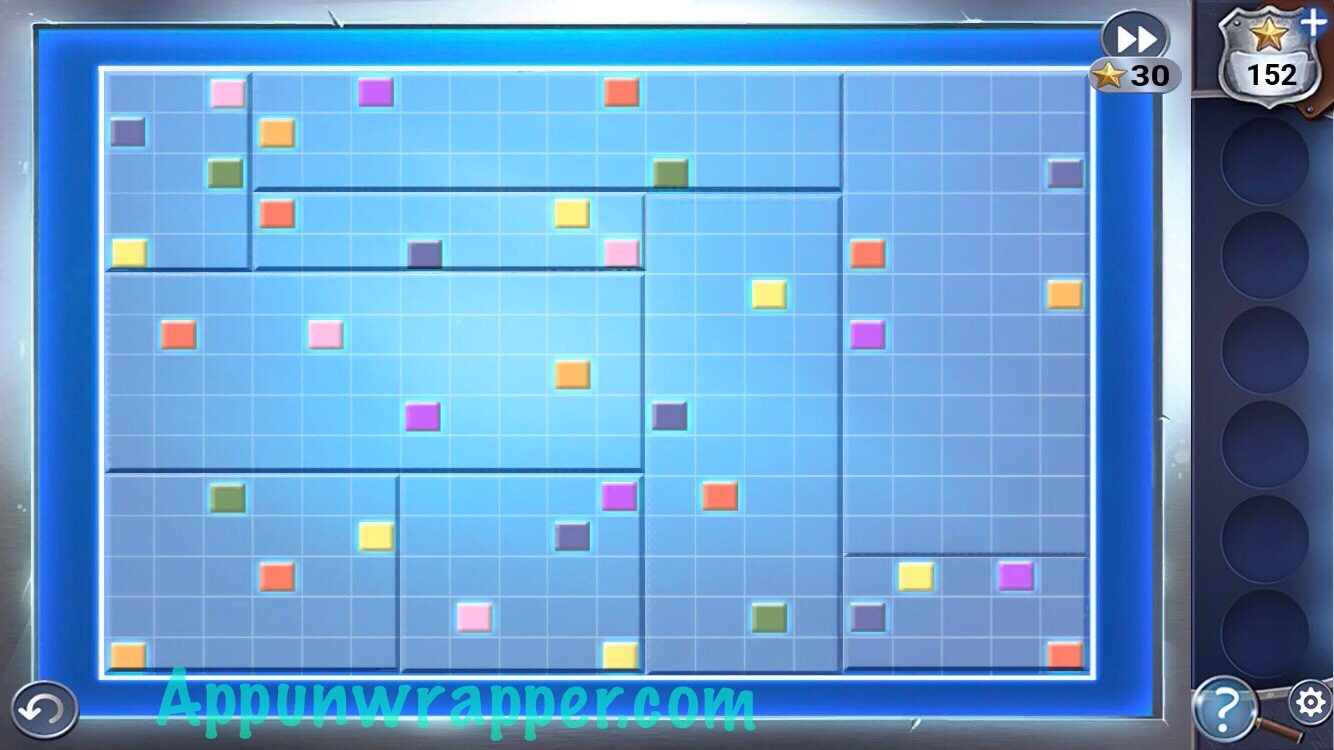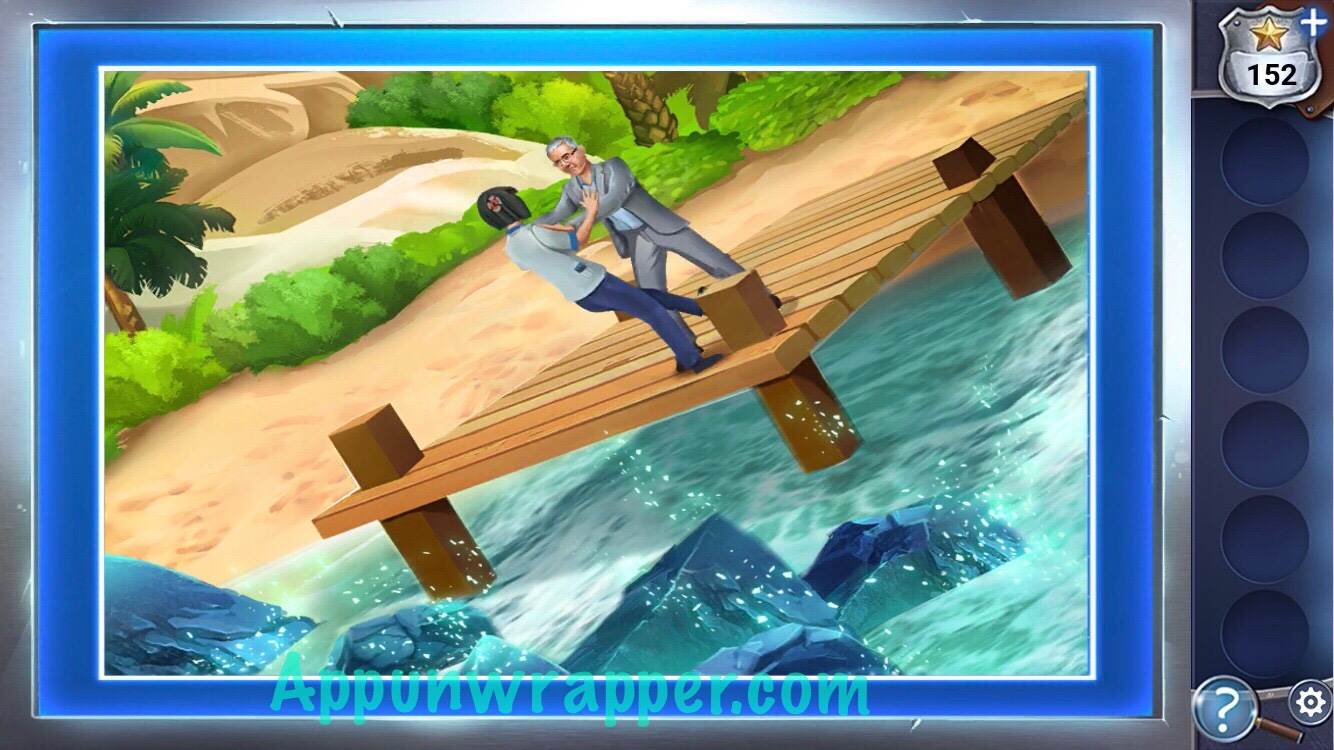 10. Now confront Mr. Silvers with each set of evidence.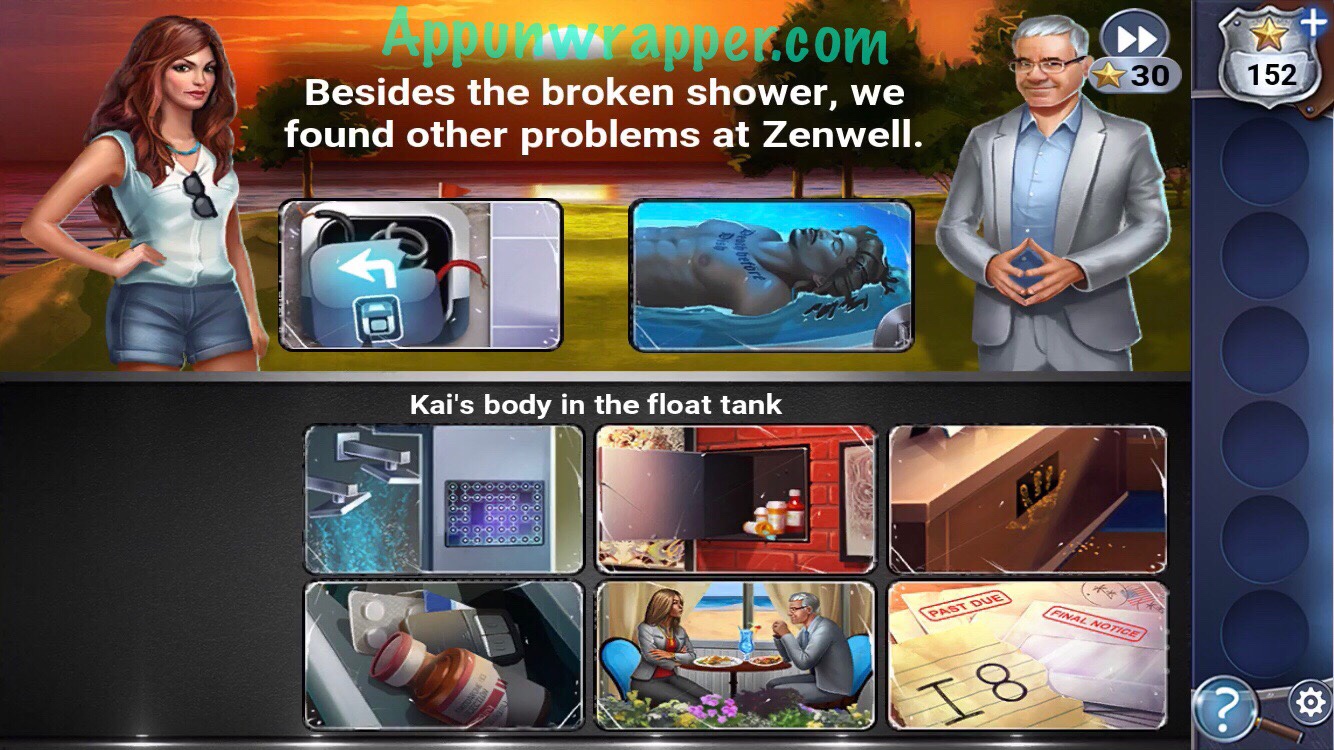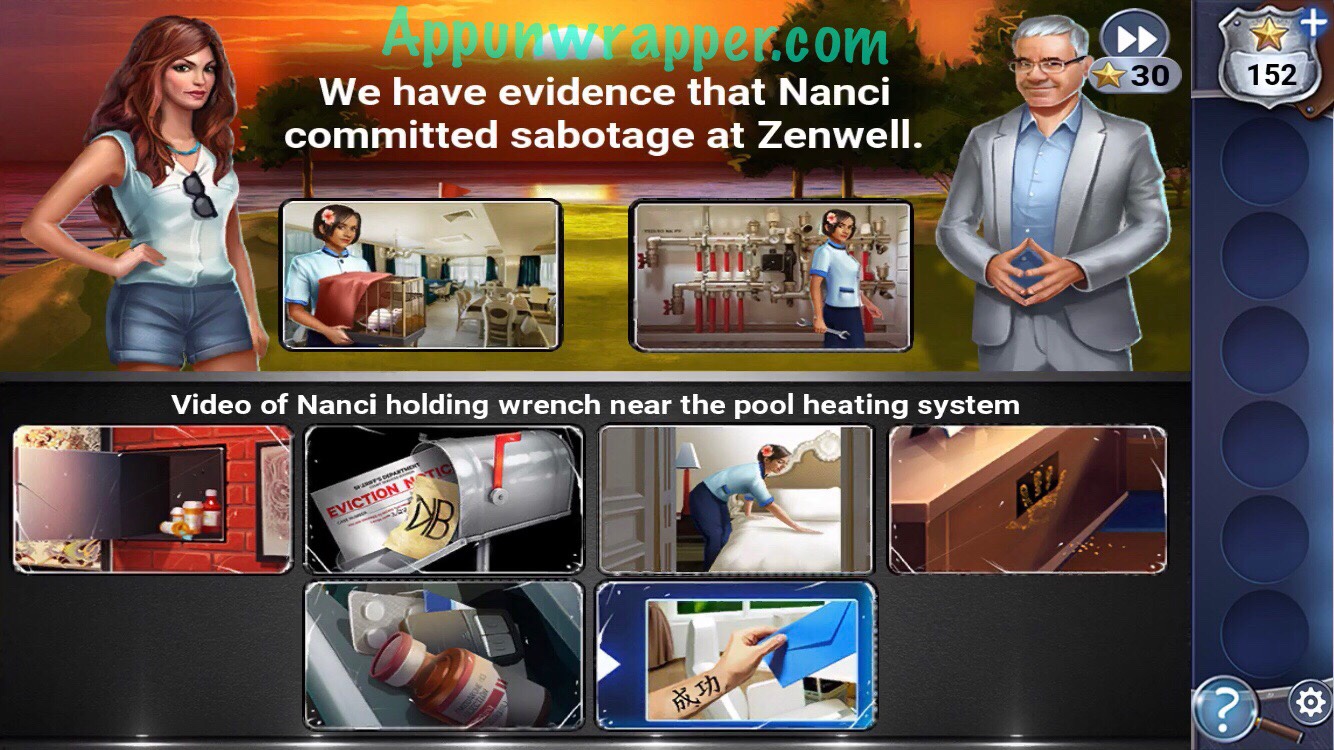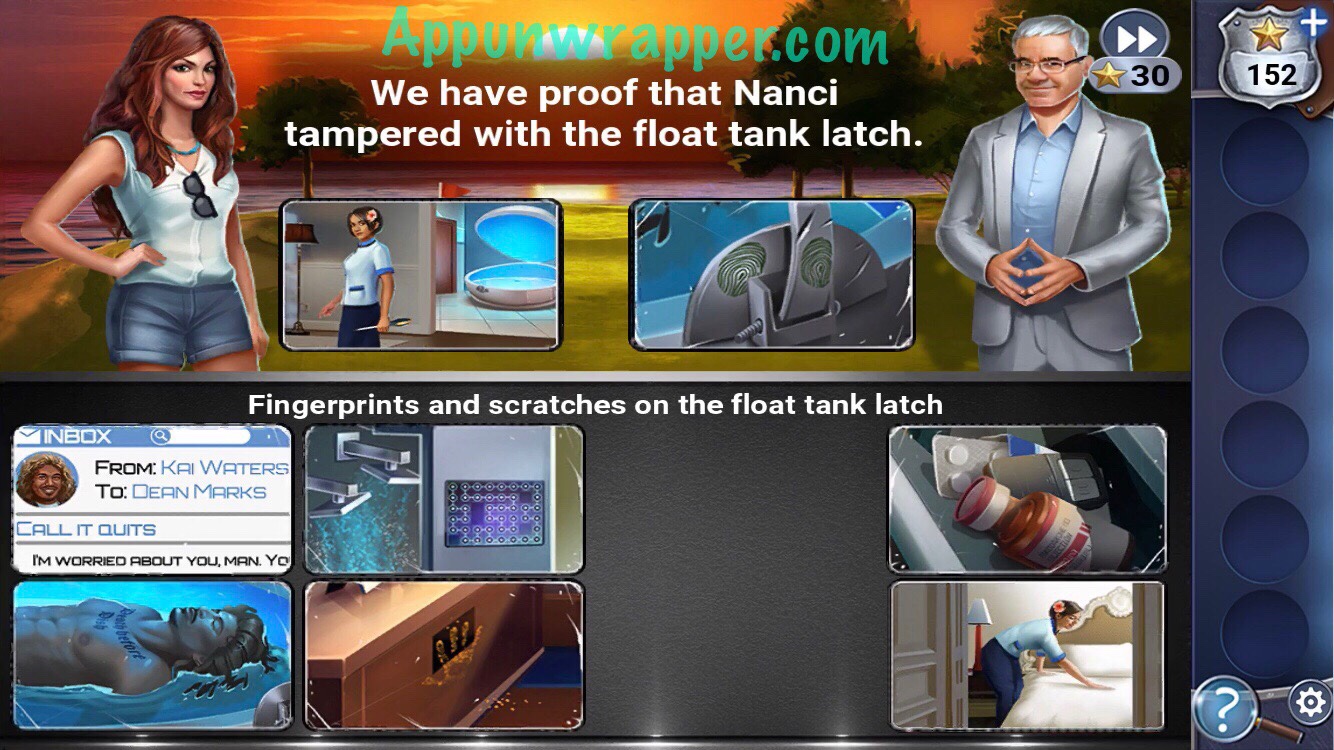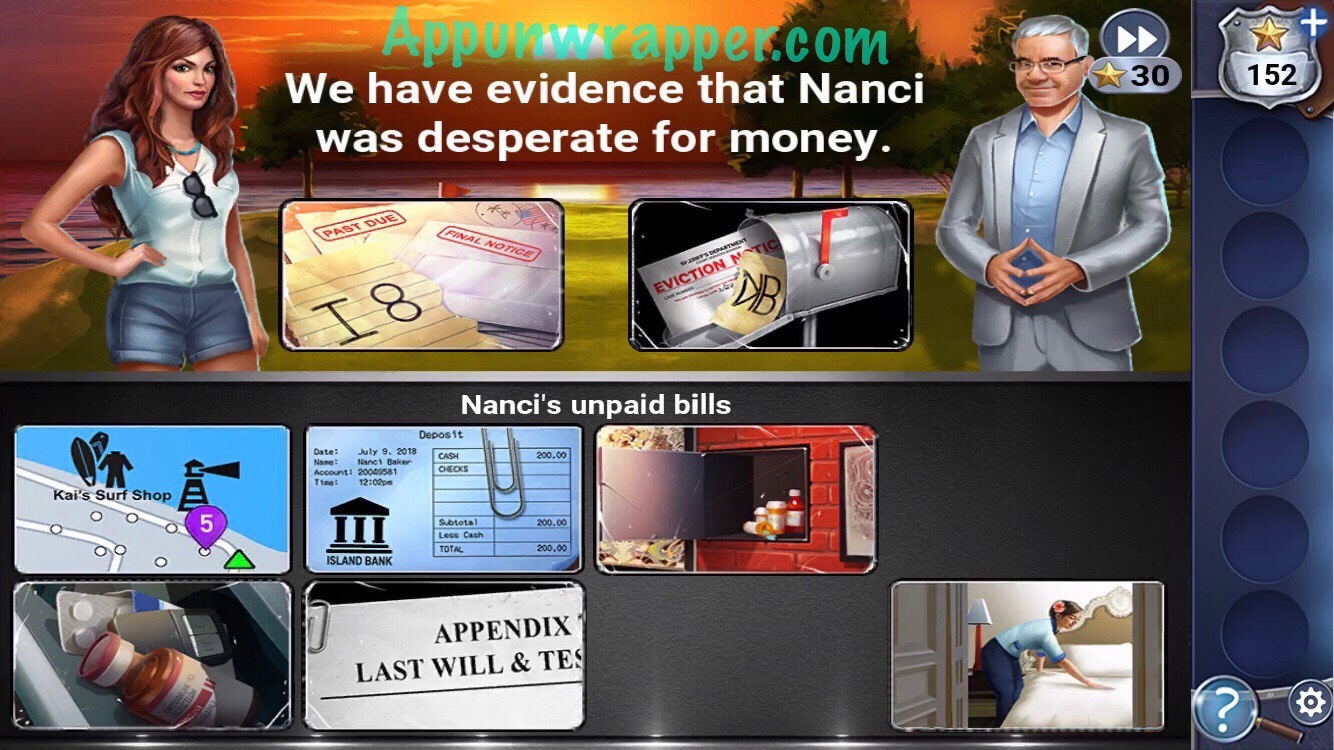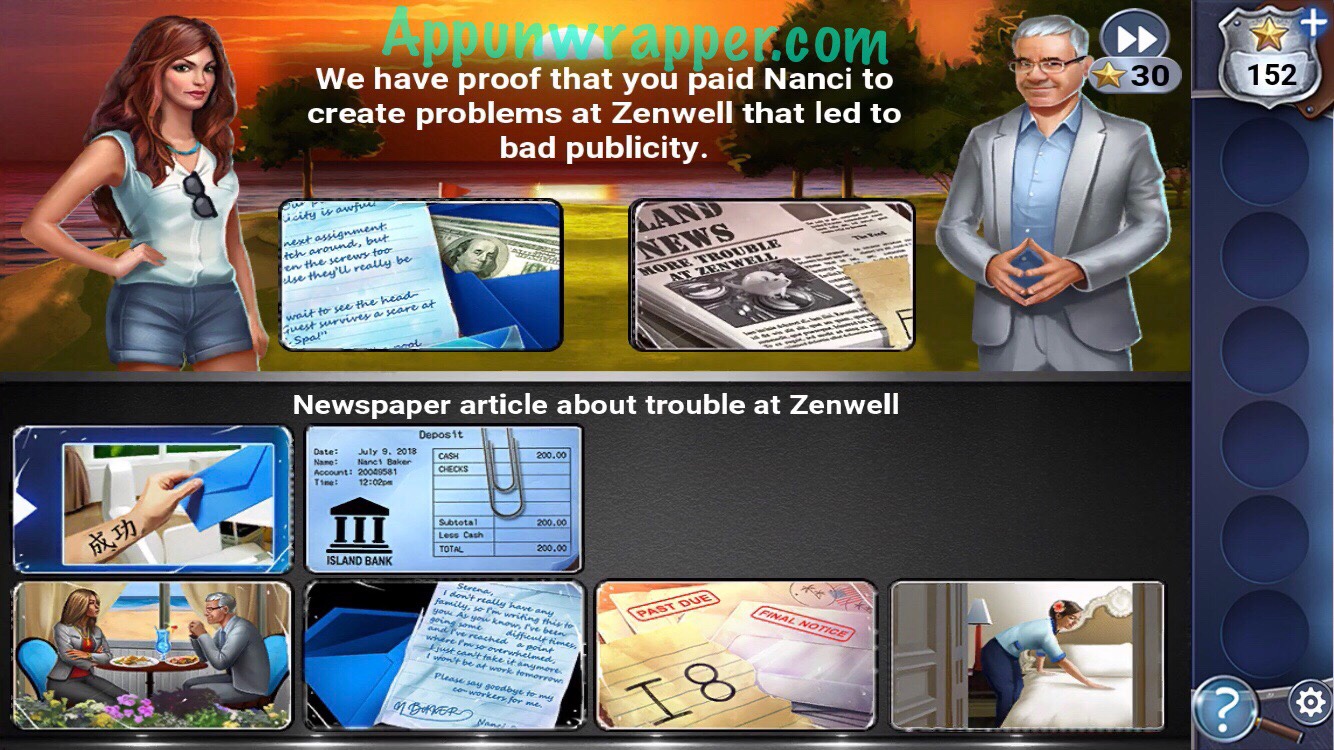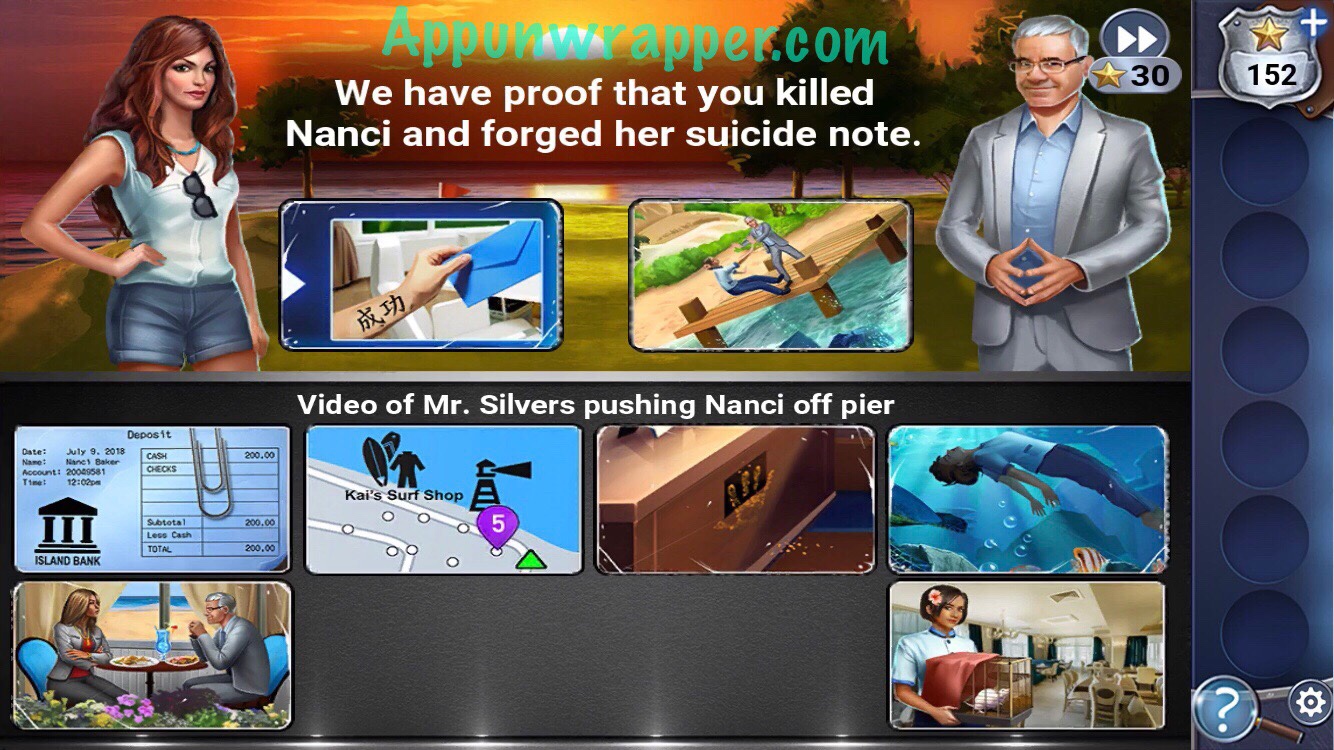 And that's the end of the game! Mr. Silvers was found guilty!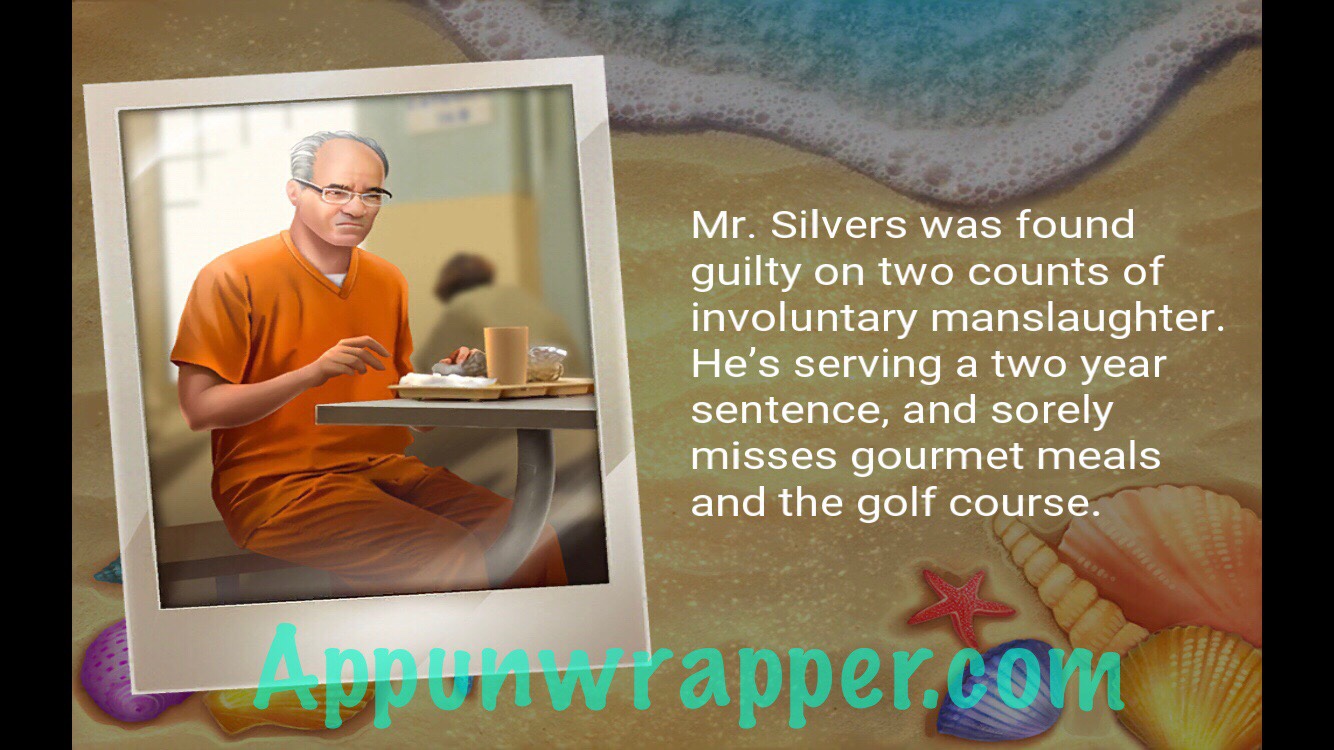 See all my other Adventure Escape guides here.
***
Note: Sometimes a promo code is provided for a game, but it does not affect the review in any way. At AppUnwrapper, we strive to provide reviews of the utmost quality.

Check out my recommended list for other games you might like.

If you like what you see on AppUnwrapper.com, please consider supporting the site through Patreon. Every little bit helps and is greatly appreciated. You can read more about it here. And as always, if you like what you see, please help others find it by sharing it.

I also offer affordable testing and consulting for iOS developers.

COPYRIGHT NOTICE © AppUnwrapper 2011-2020. Unauthorized use and/or duplication of this material without express and written permission from this blog's author is strictly prohibited. Links may be used, provided that full and clear credit is given to AppUnwrapper with appropriate and specific direction to the original content.