The White Door
By: Rusty Lake / Second Maze
The White Door is the latest point-and-click adventure game from Rusty Lake. It ties into the whole Cube Escape and Rusty Lake universe. It's generally easier than their previous games, but if you get stuck, this walkthrough guide should help you. This section is for Day 2. Feel free to ask for extra help in the comments section.
Walkthrough:
Day 1 | Day 2 | Day 3 | Day 4 | Day 5 | Day 6 | Day 7 | Sarah | Basement | Achievements Guide
Day 2:
You can watch my video for Day 2 or continue below for my step-by-step guide.
1. Once again, pull down the blanket to get out of bed. Eat your breakfast again and do your self-care of flushing the toilet, brushing your teeth, and washing your face.
2. Open the window. Tap on the bird to make it fly off again.
(Achievement Alert! Tap on the silhouette. Watch him leave. Then walk away and back to the window. Now there's a man staring at you. Tap on him to get another star/achievement.)
3. Checkup: Press the red button to start your checkup. Talk to the nurse. Her first question is, "Can you tell me your age?" We know from the ID card in the drawer that Robert was born in 1931. And we know from the daily schedule and the calendar that it's now 1972. So 1972 – 1931 = 41. The answer is 41.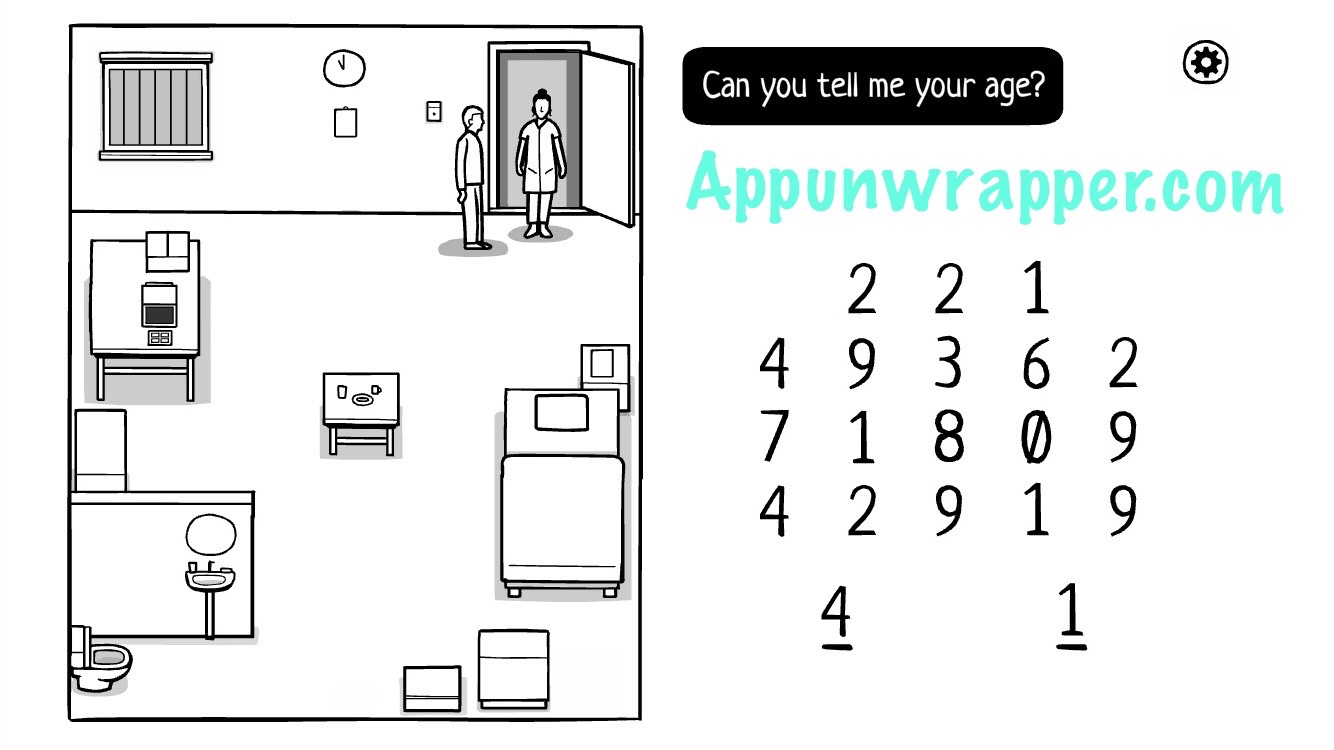 4. The next question is, "What was your favorite cafe?" The answer is OWL NEST.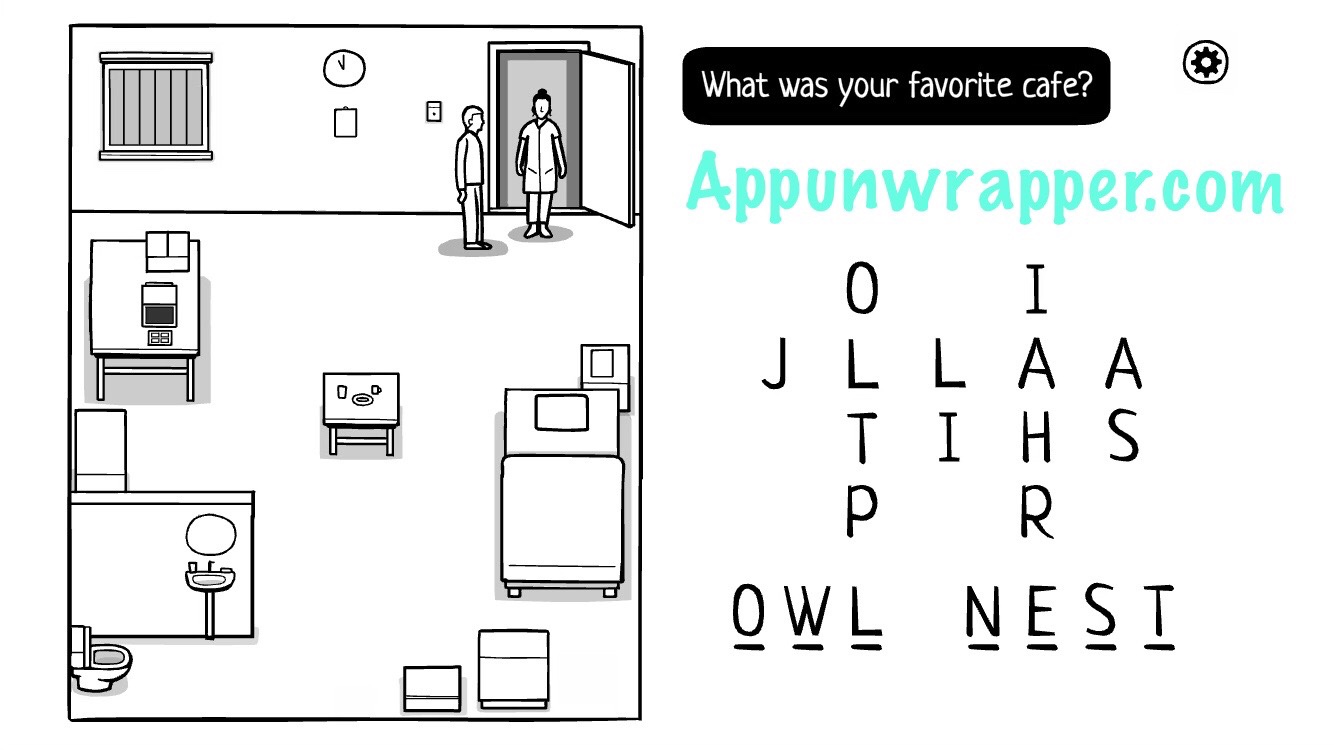 5. And the last next question is, "Where do you work?" We know the answer from the ID card: JOHNSSON.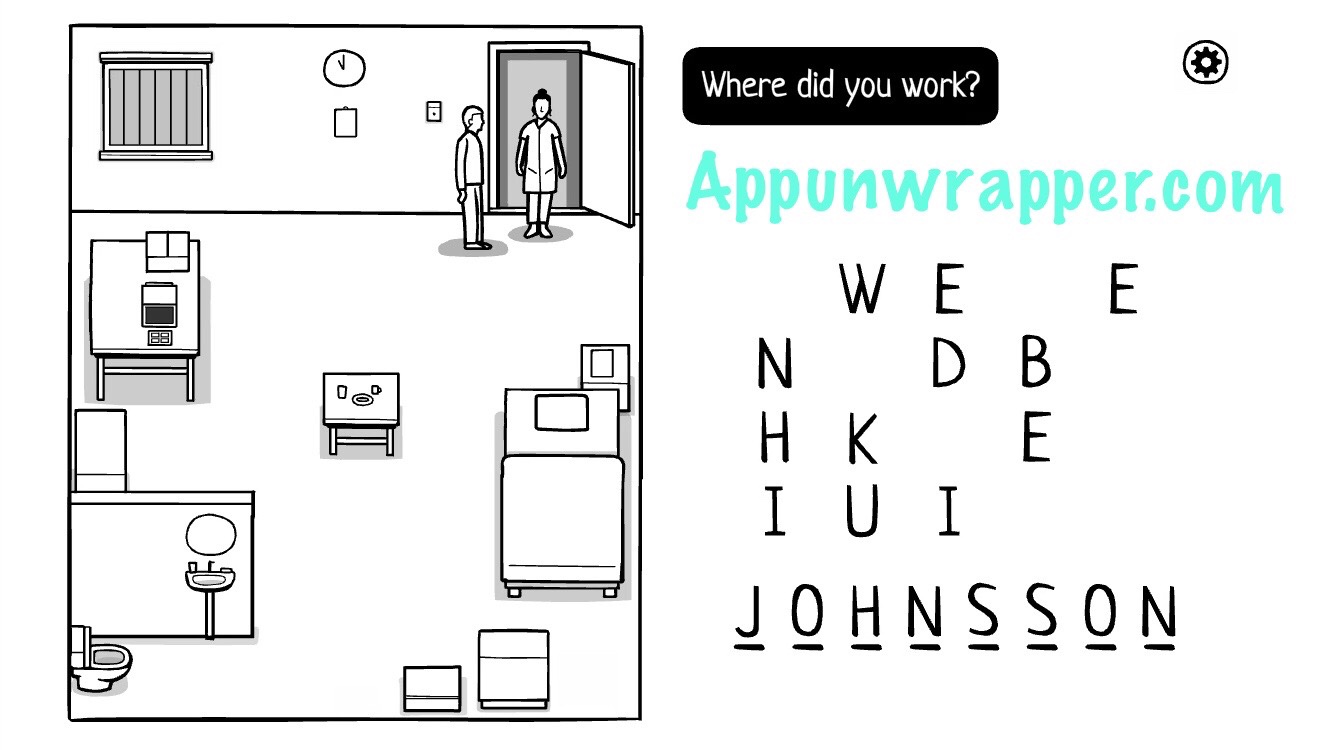 6. She then asks you what you want for dinner, but I don't think it matters what you choose.
7. Memory Training: For this series of tests, use the arrow keys to highlight the shape that looks different from the others and then press ENTER.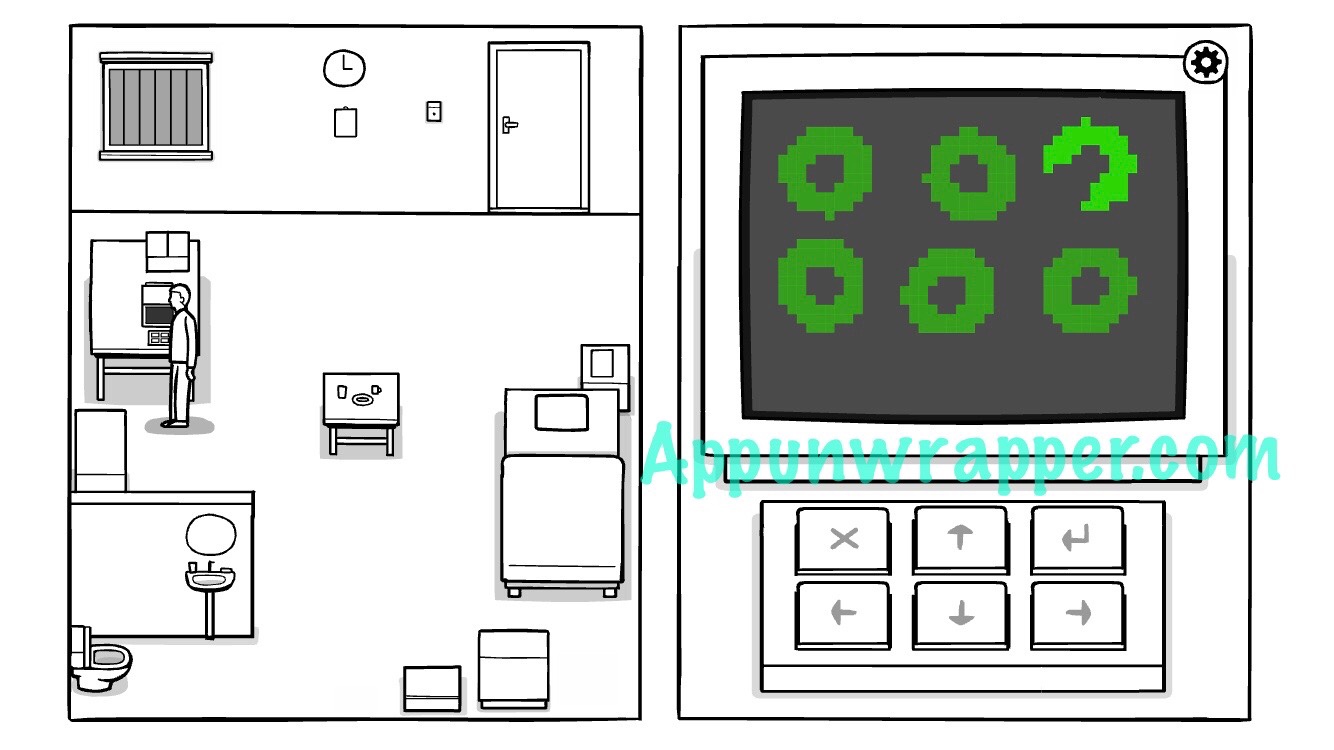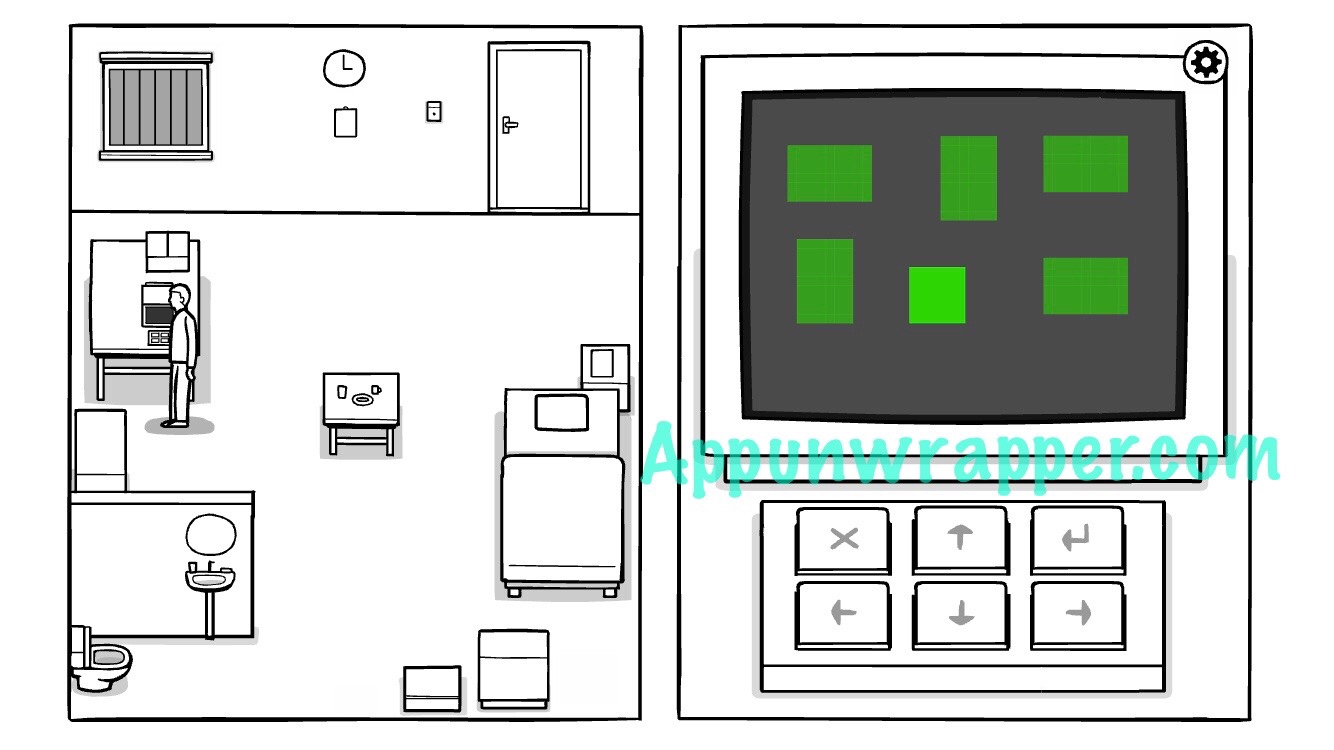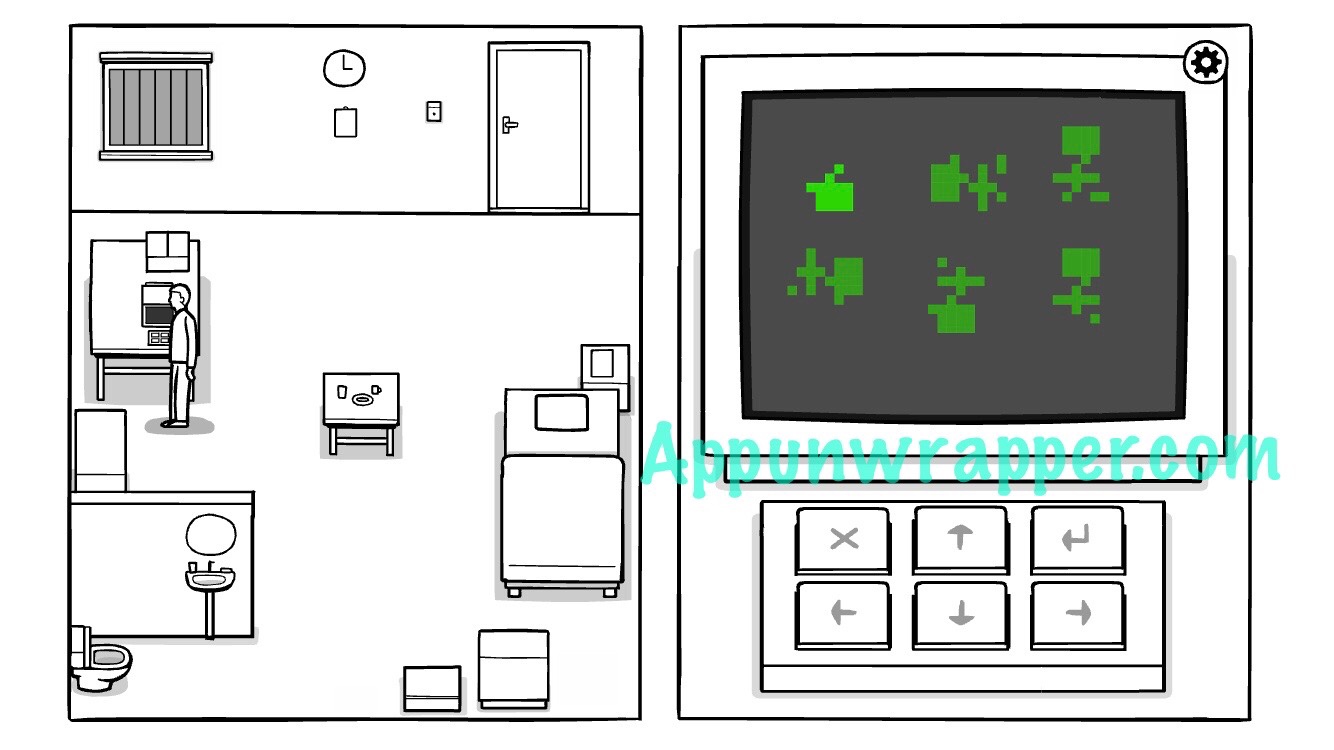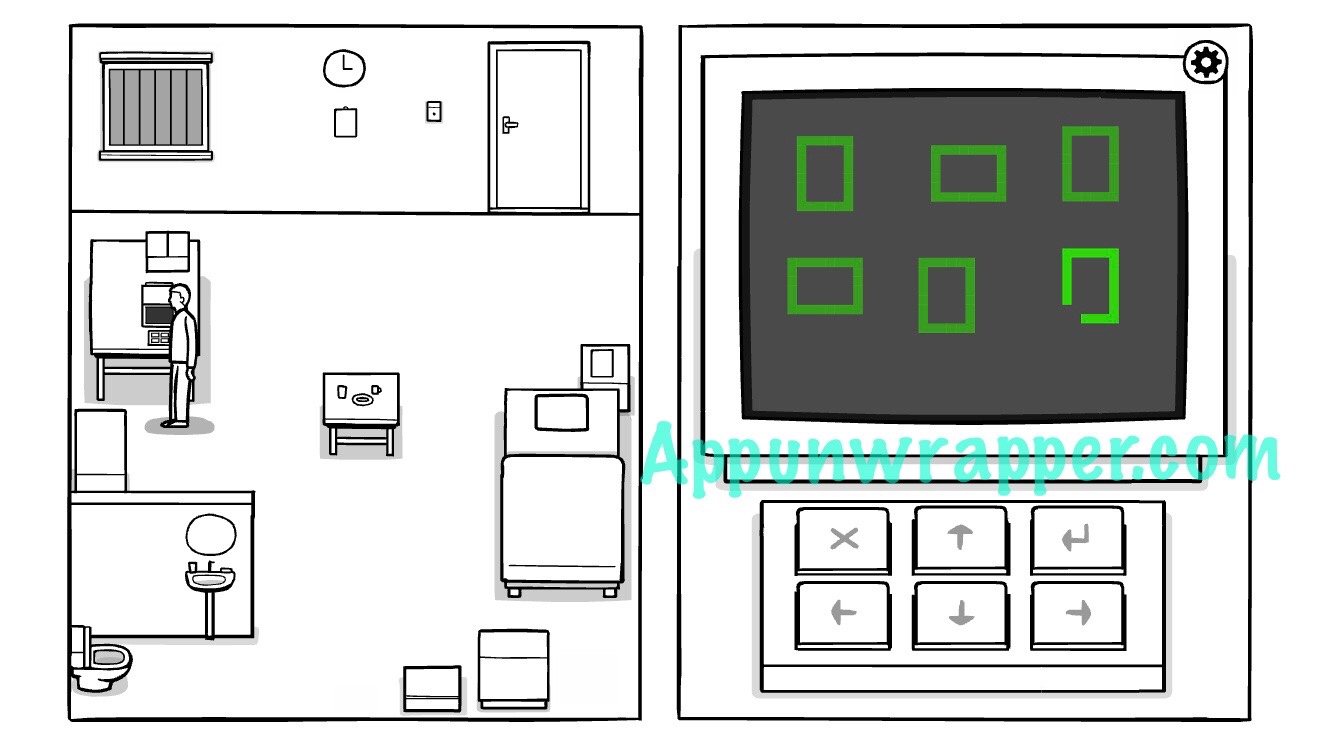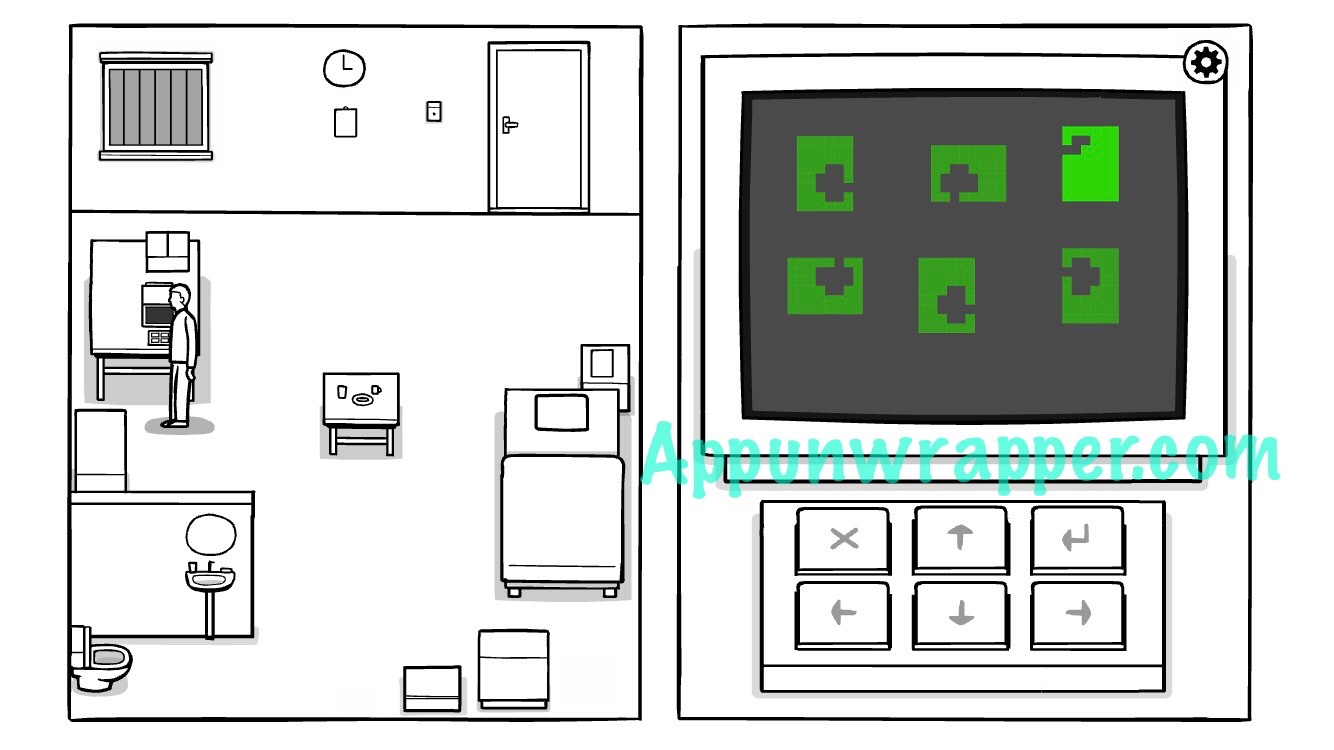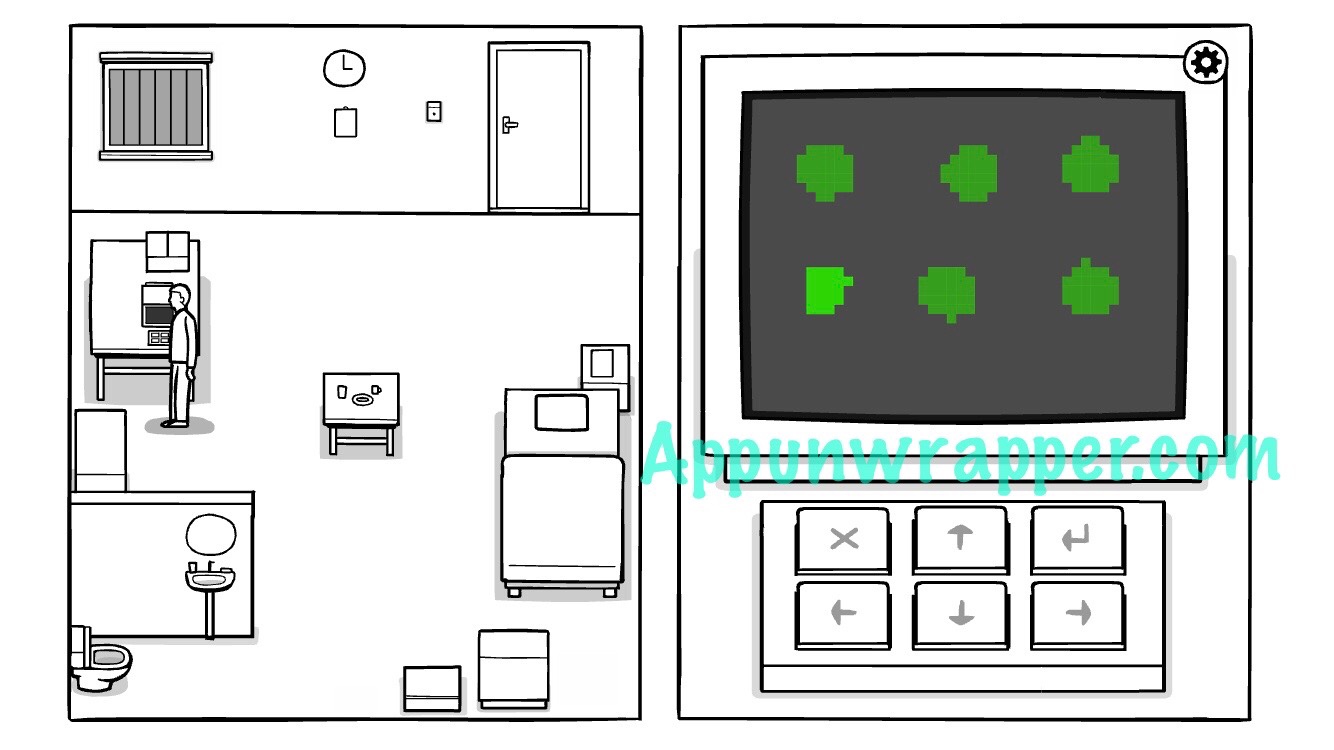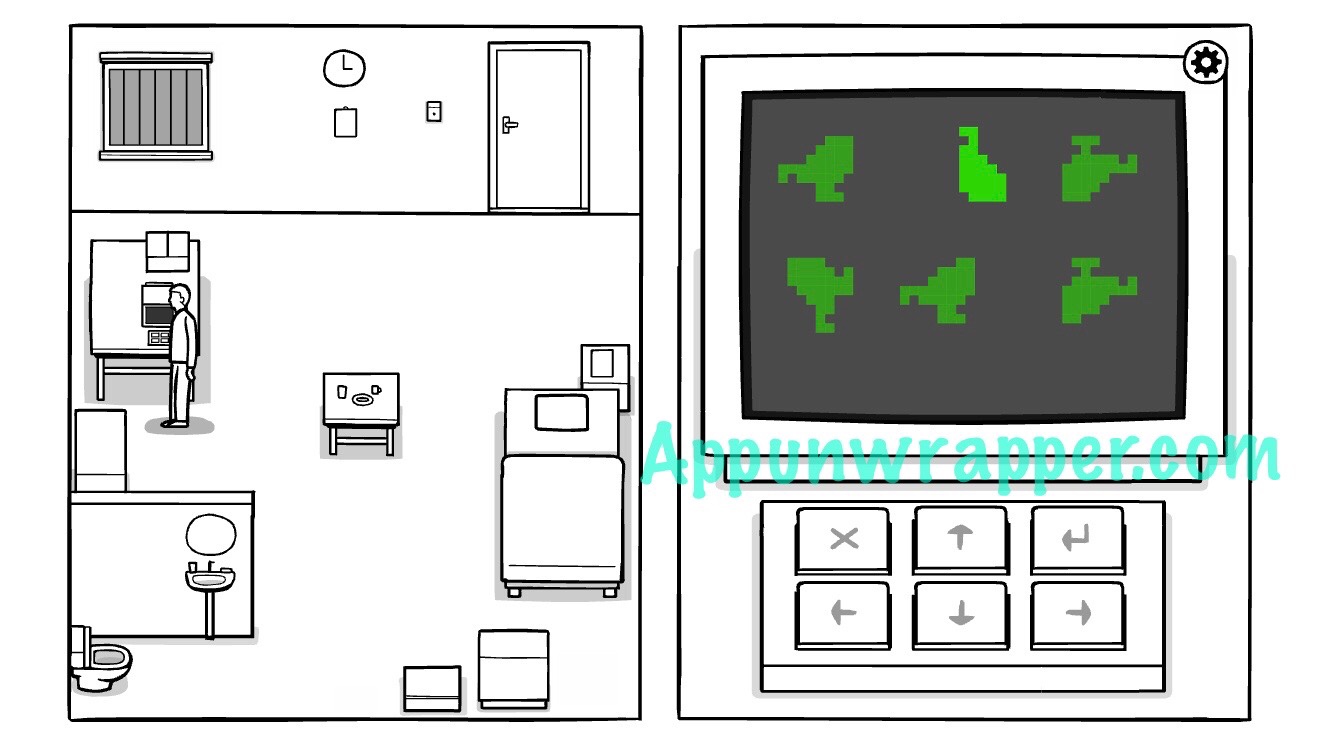 8. Dinner: Whatever you ordered for dinner will now arrive. Eat it, including the pill.
9. Recreation: Open the recreational box and take out the paddle and ball. Move the paddle left and right so the ball bounces off it 10 times.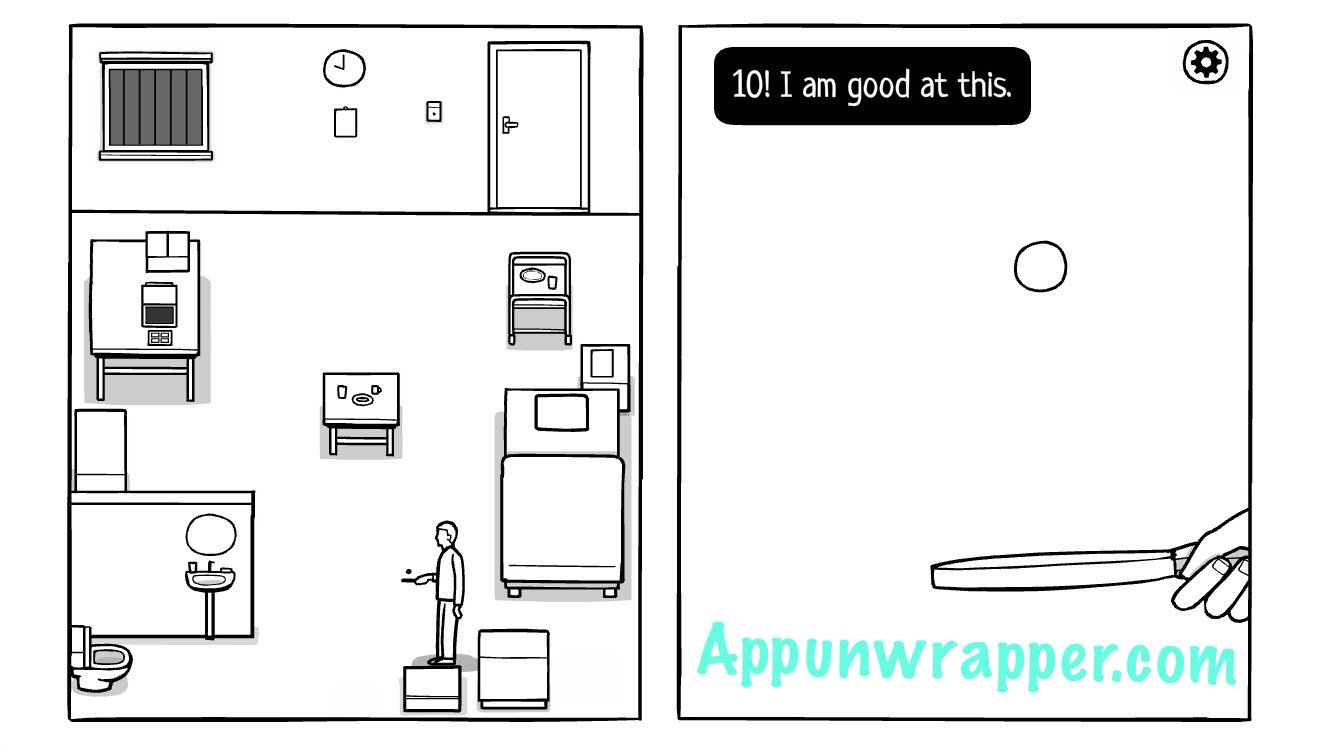 10. Go to bed and pull the blanket up to start Dream 2, Bird Food.
11. You're driving. Turn the dial on the radio to lower the music.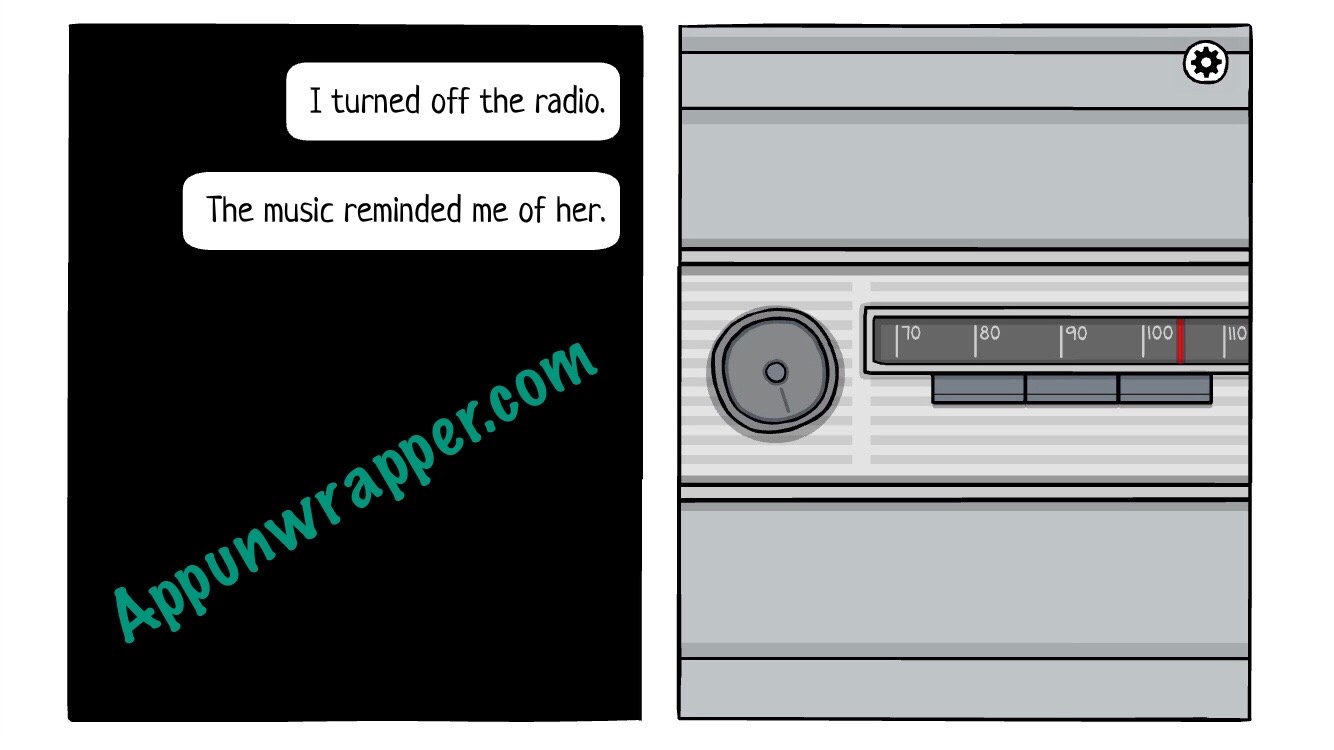 12. You're driving automatically, but you can drag the car to turn. I don't think it matters where you go at the moment, but you'll come to a red light and a beggar will ask for money. Roll down your window and give her a coin. Then tap the red light to change it to green.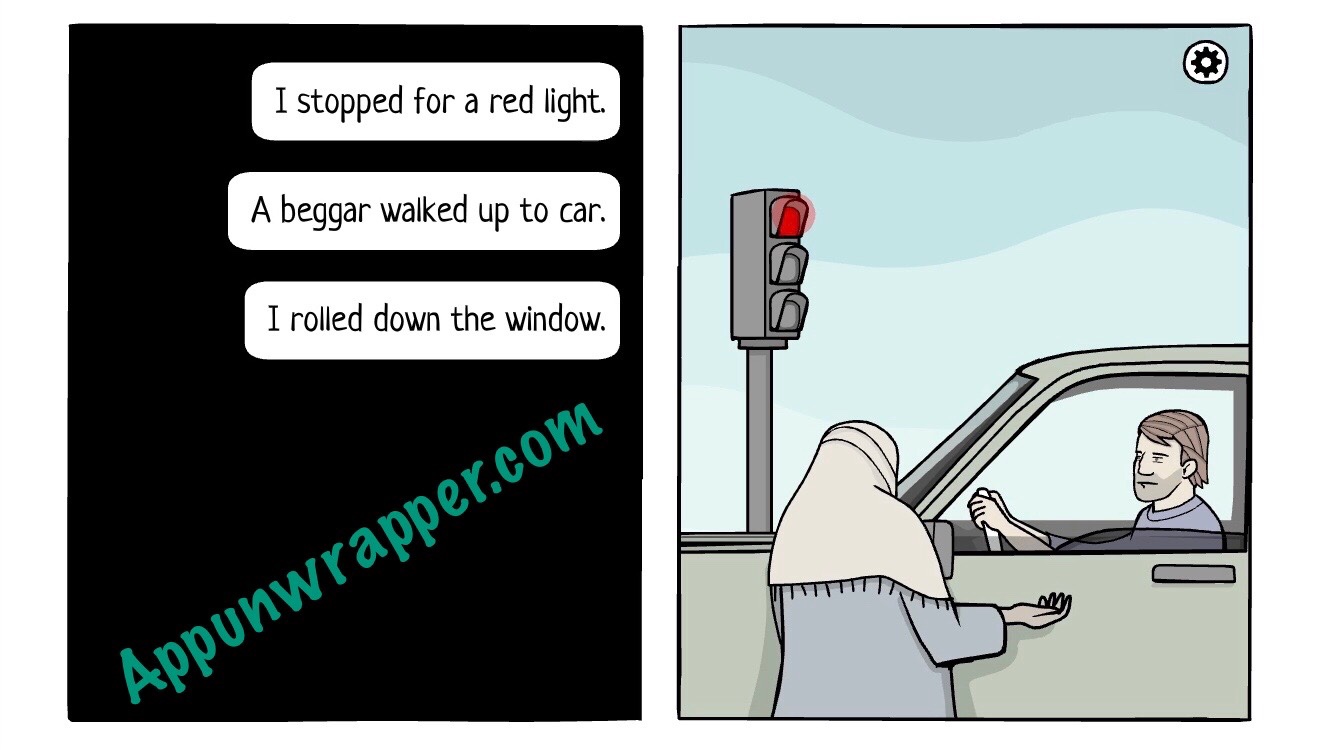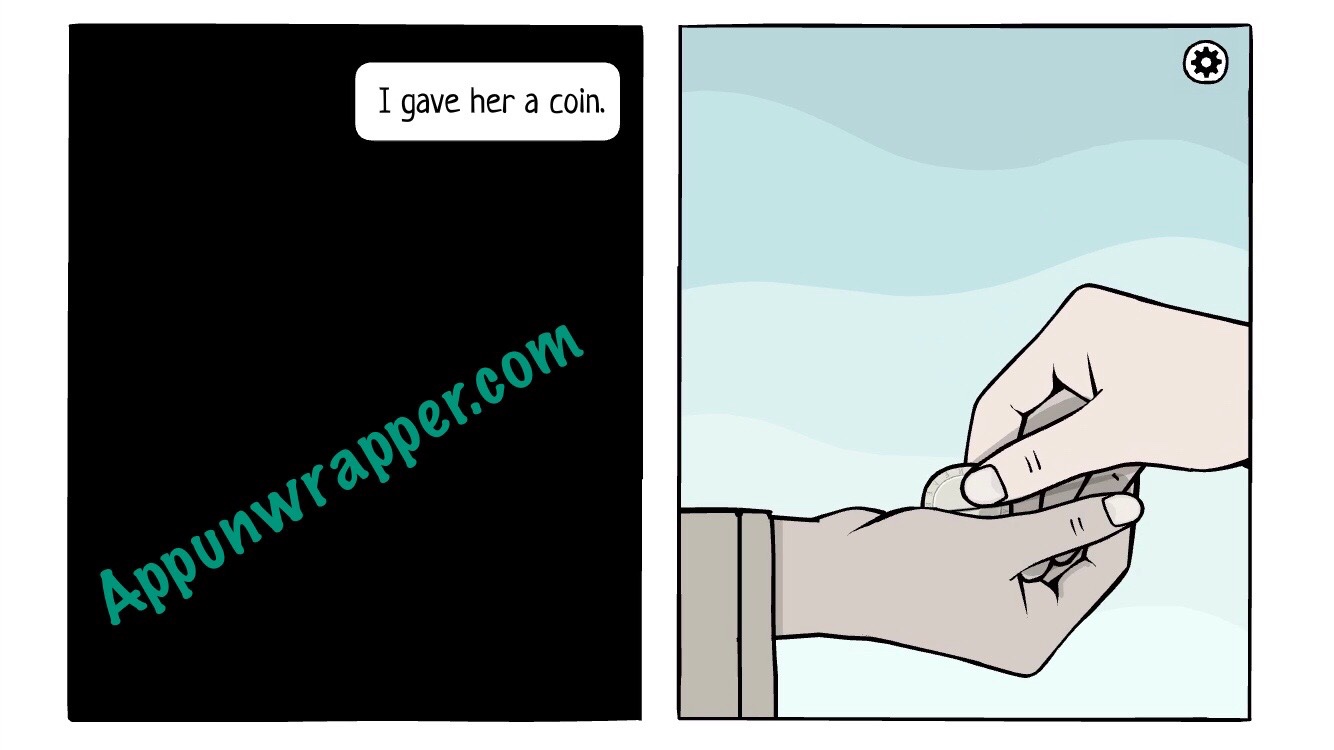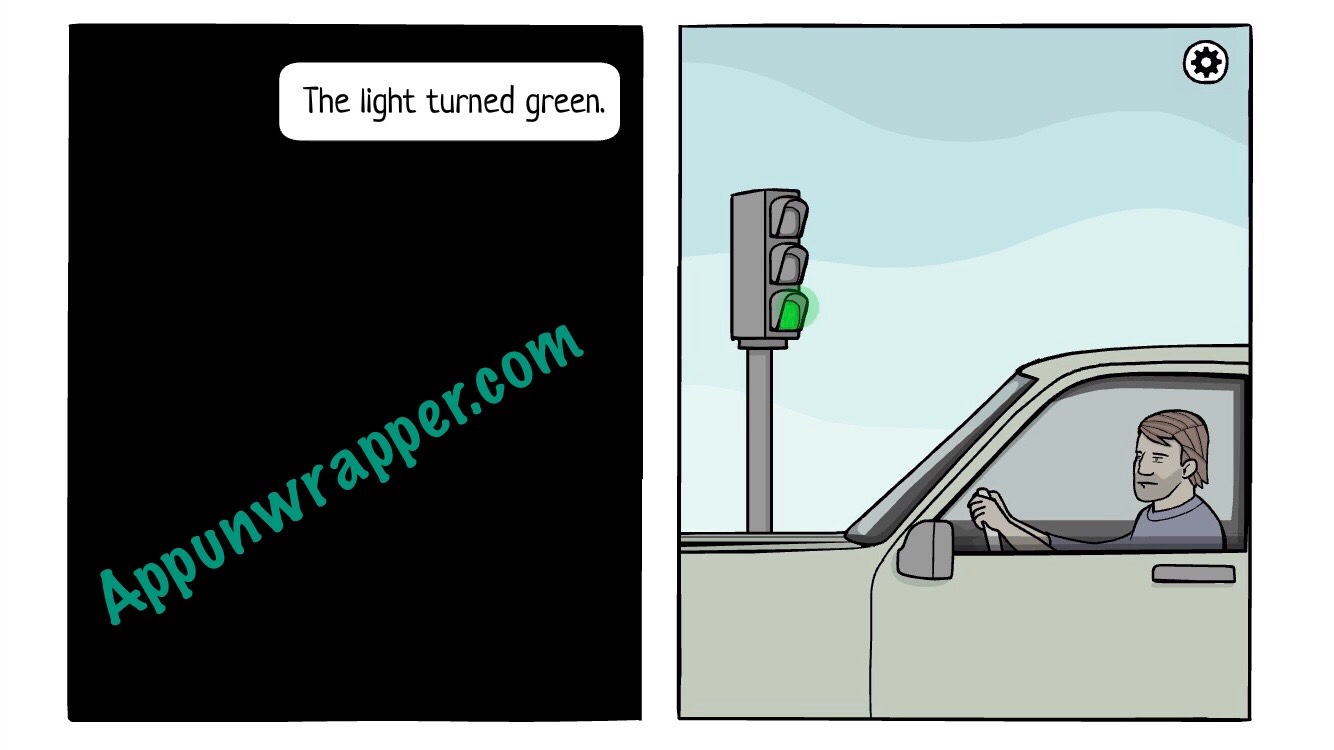 13. Drive around again.
(Achievement Alert! Don't go to the bird seed factory yet! Drive around until you see a billboard with the numbers 3982 on it. Then use that code once you get to the bird food factory door. Inside, head left to a gazebo and tap on Harvey the parrot to get the star/achievement.)
Keep driving, trying to follow the arrows. You should come to a parking spot in front of Johnsson Bird Seed. Pull the smoke up from the chimneys. Then walk to the door.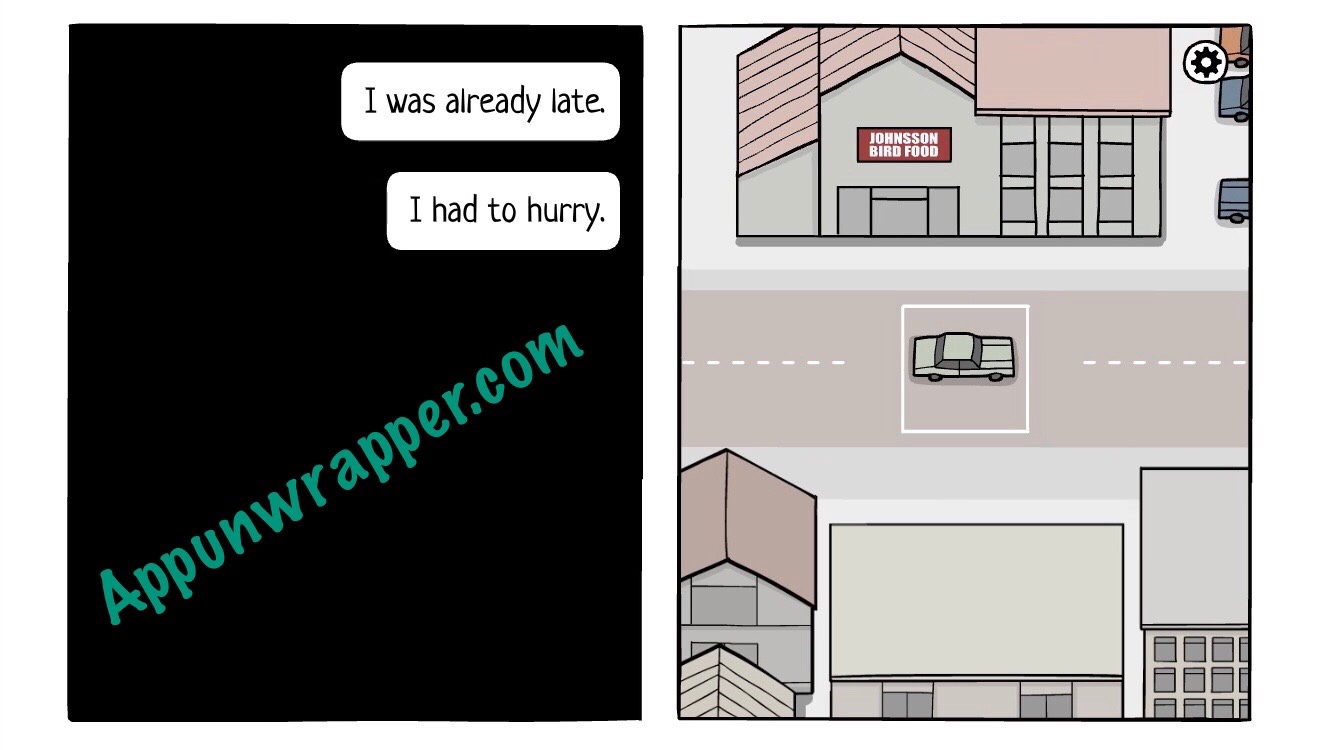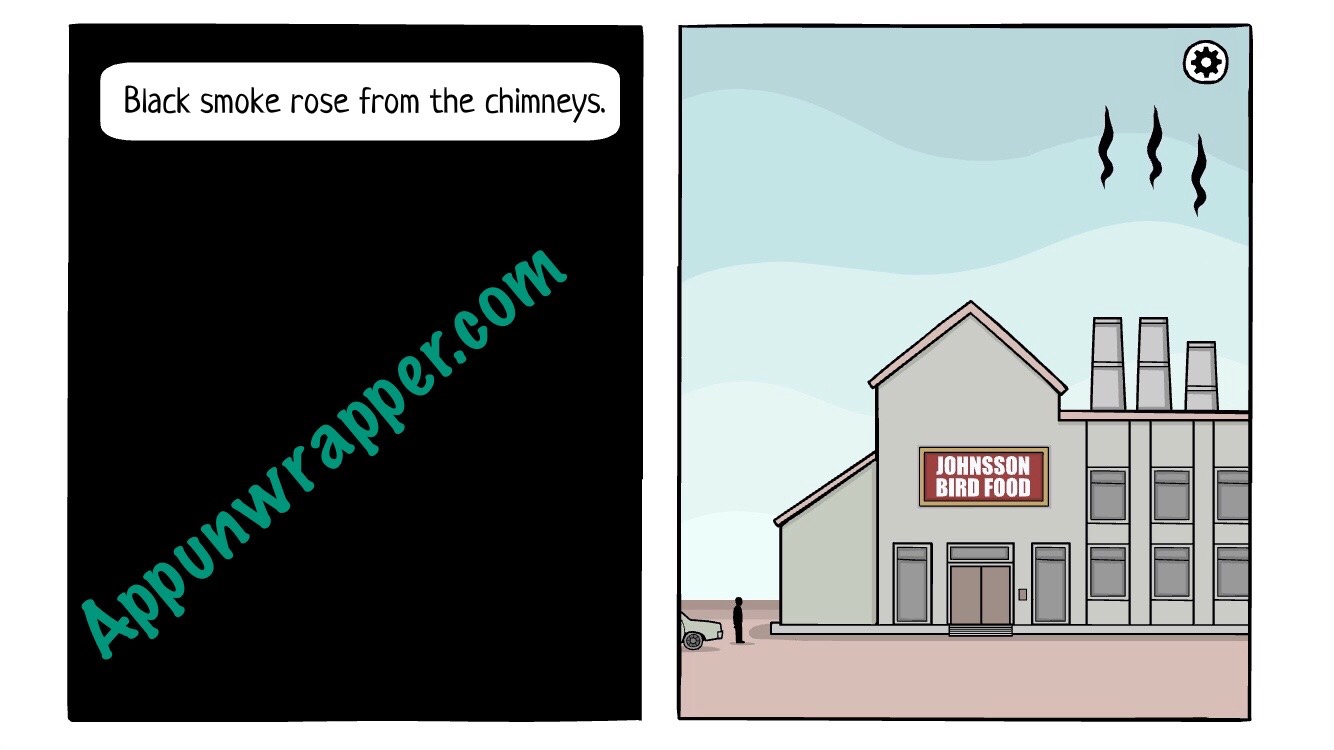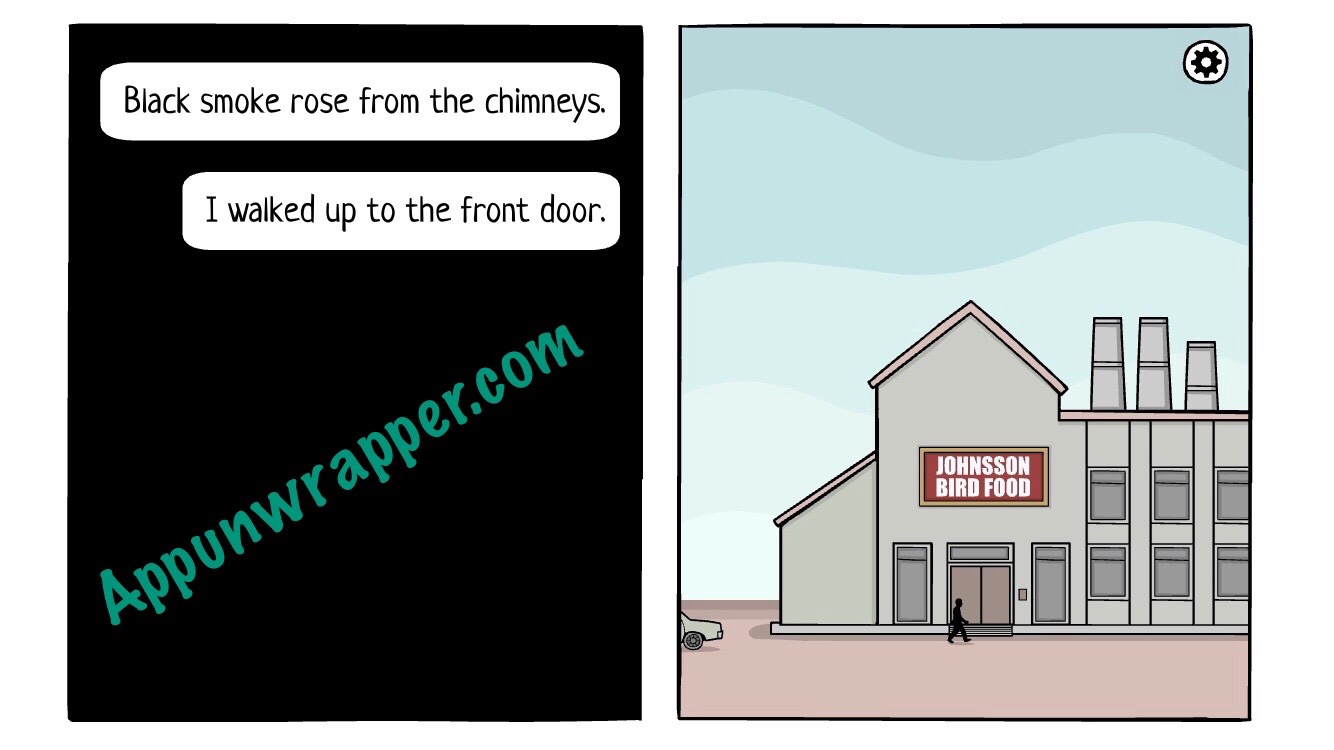 14. Enter the code you see on the touchpad – 3461. Then slide the doors open and go through.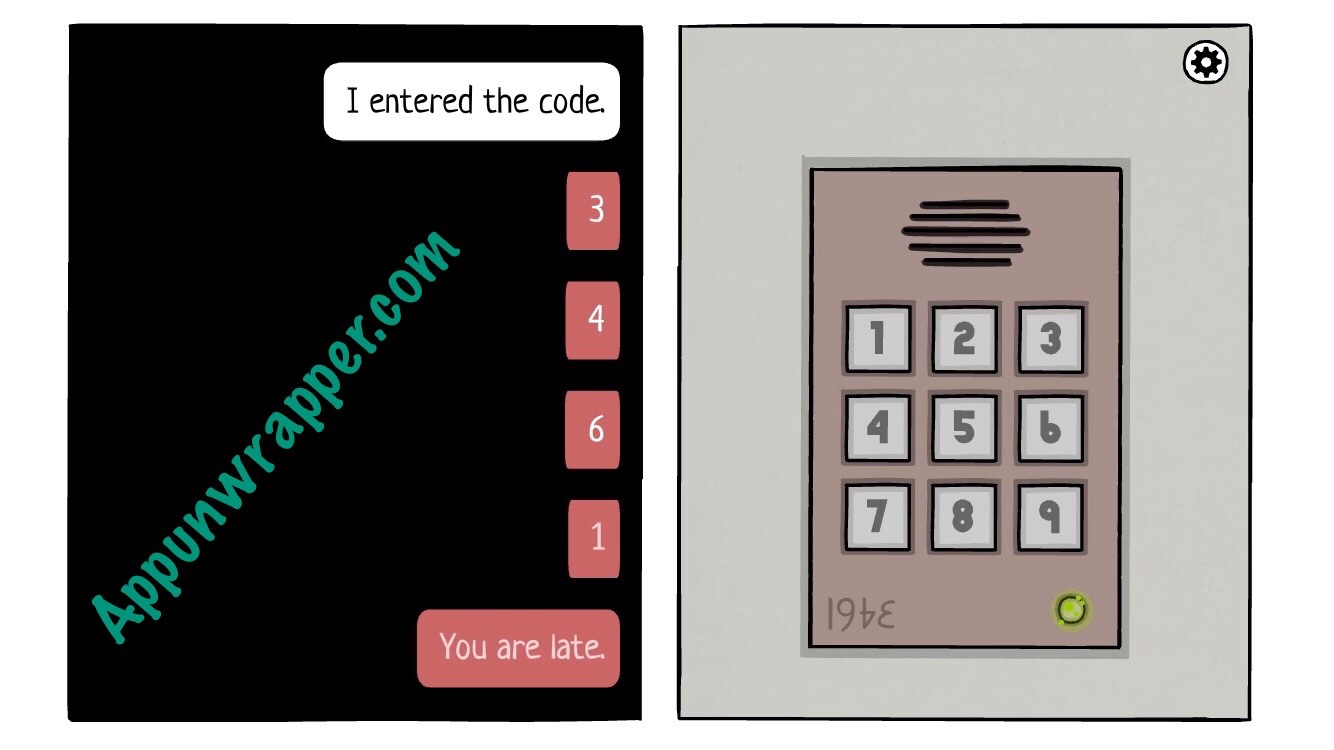 15. Head right and talk to your boss. Push his tie up to tighten it.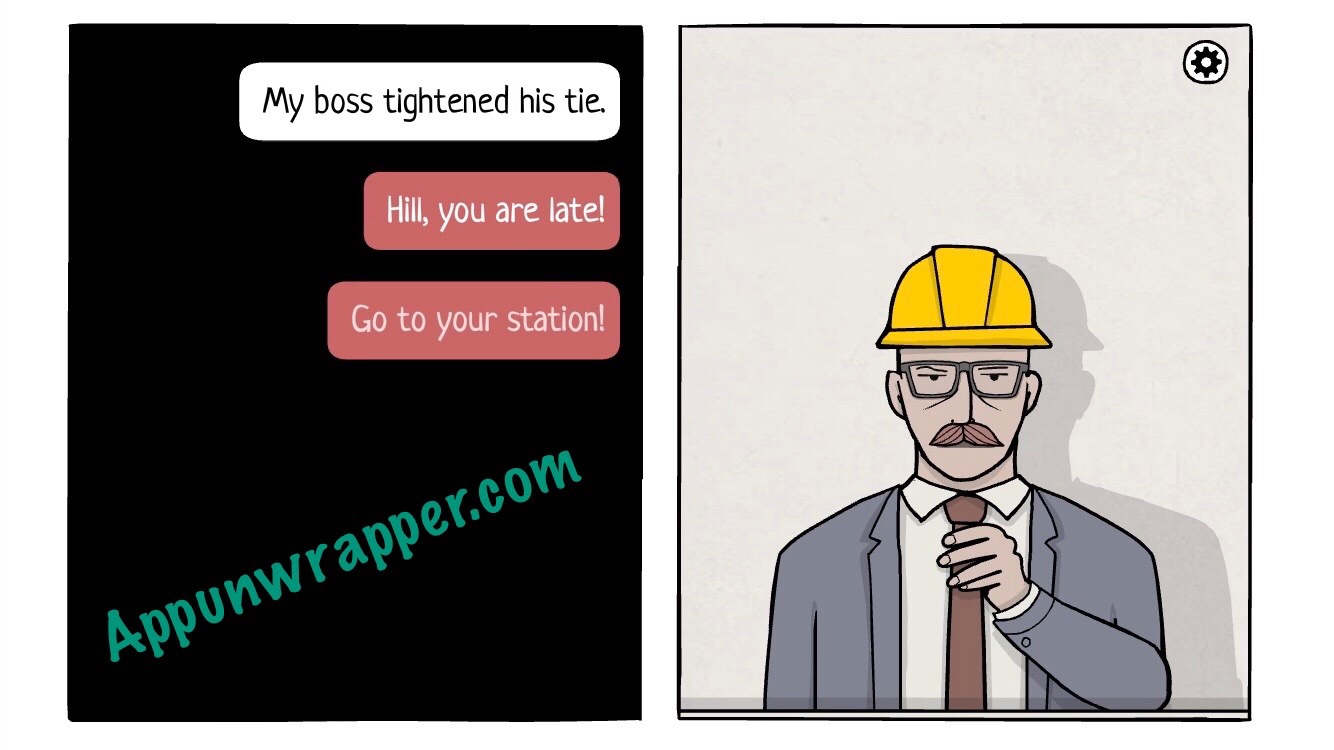 16. Head right to Station 1. Sort them items into the right openings. Potatoes go on top, bird seed goes in the middle, and corn goes on the bottom. After you get 6 in a row right, a hand should come down the belt. Throw it in one of the openings to complete your task.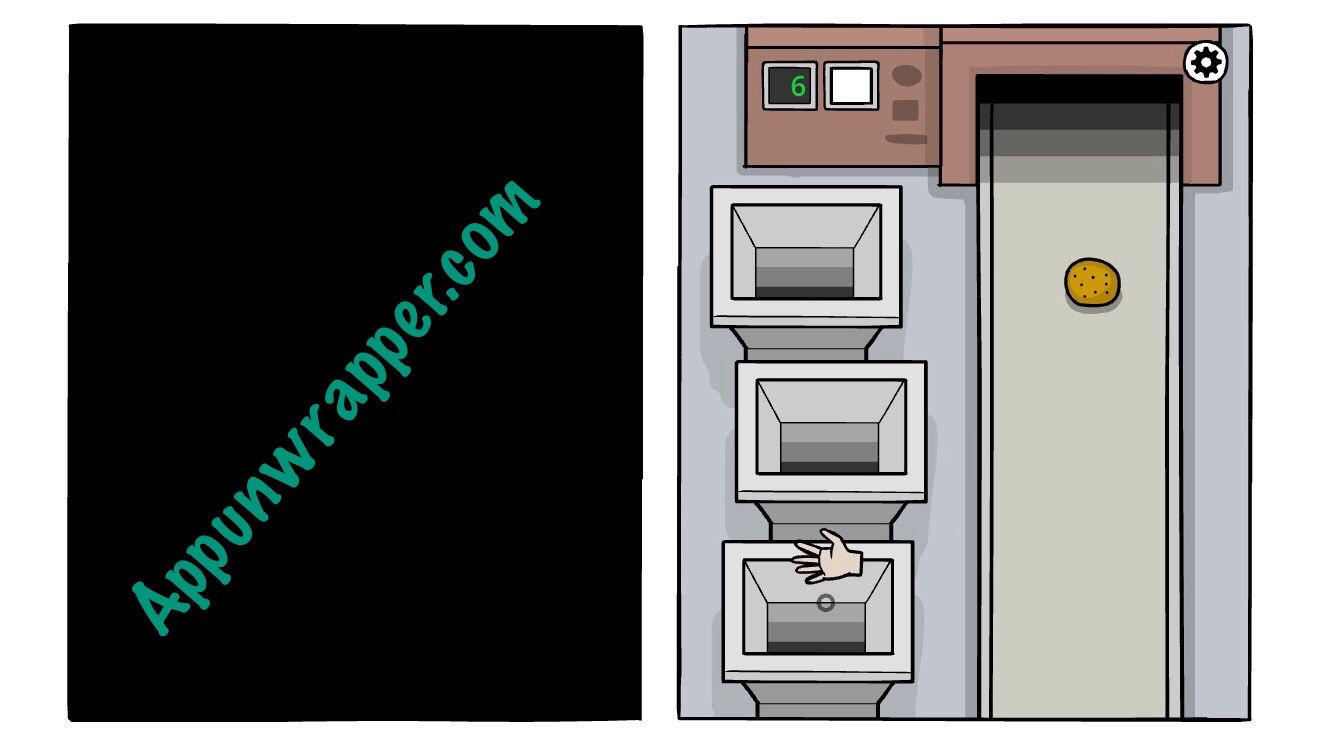 17. Continue to Station 2. Here, you need to look at the shapes on each bucket and then pull down the correct tubes to shoot seeds into it. So if there's a triangle and a circle, for instance, you need seeds from both tubes. Get it right three times to complete the task.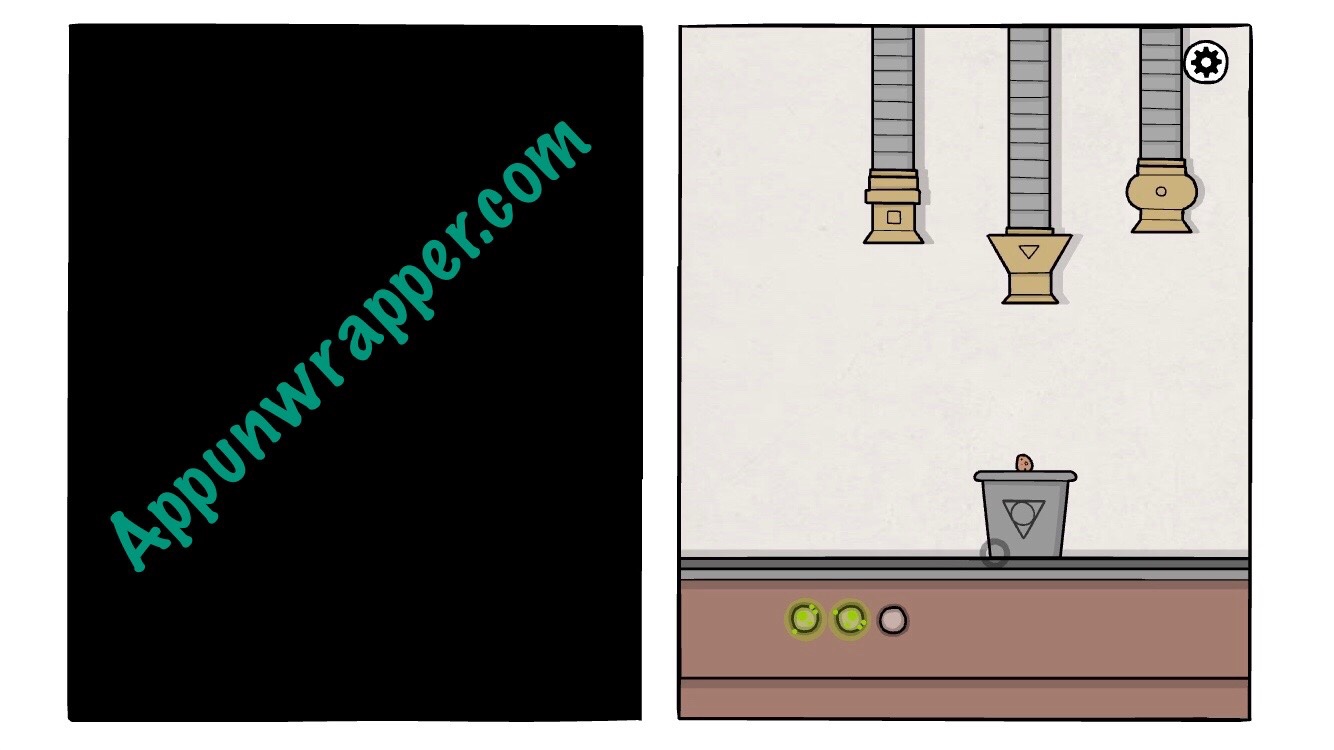 18. Head to Station 3. It says DO NOT PUSH THIS BUTTON, but you're not going to listen. So push it. Then head back to your boss. Pull down his helmet and find out that you're fired.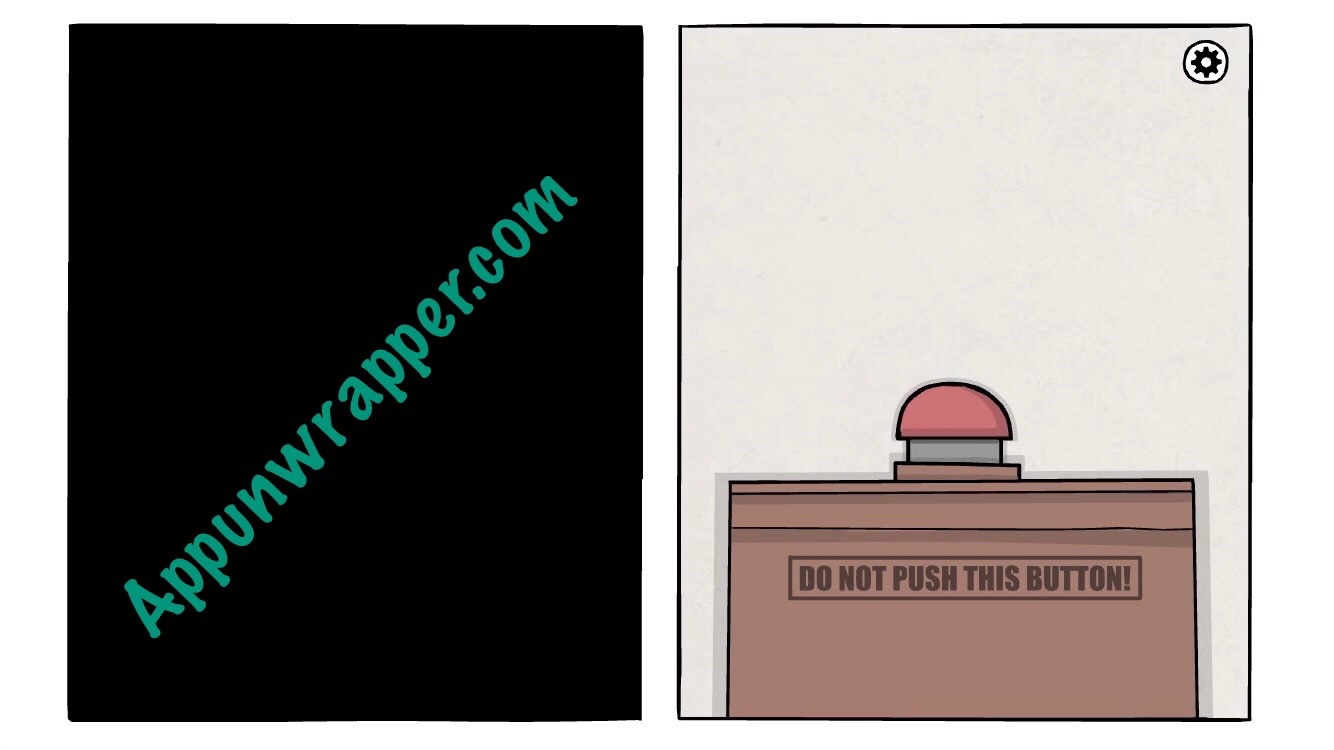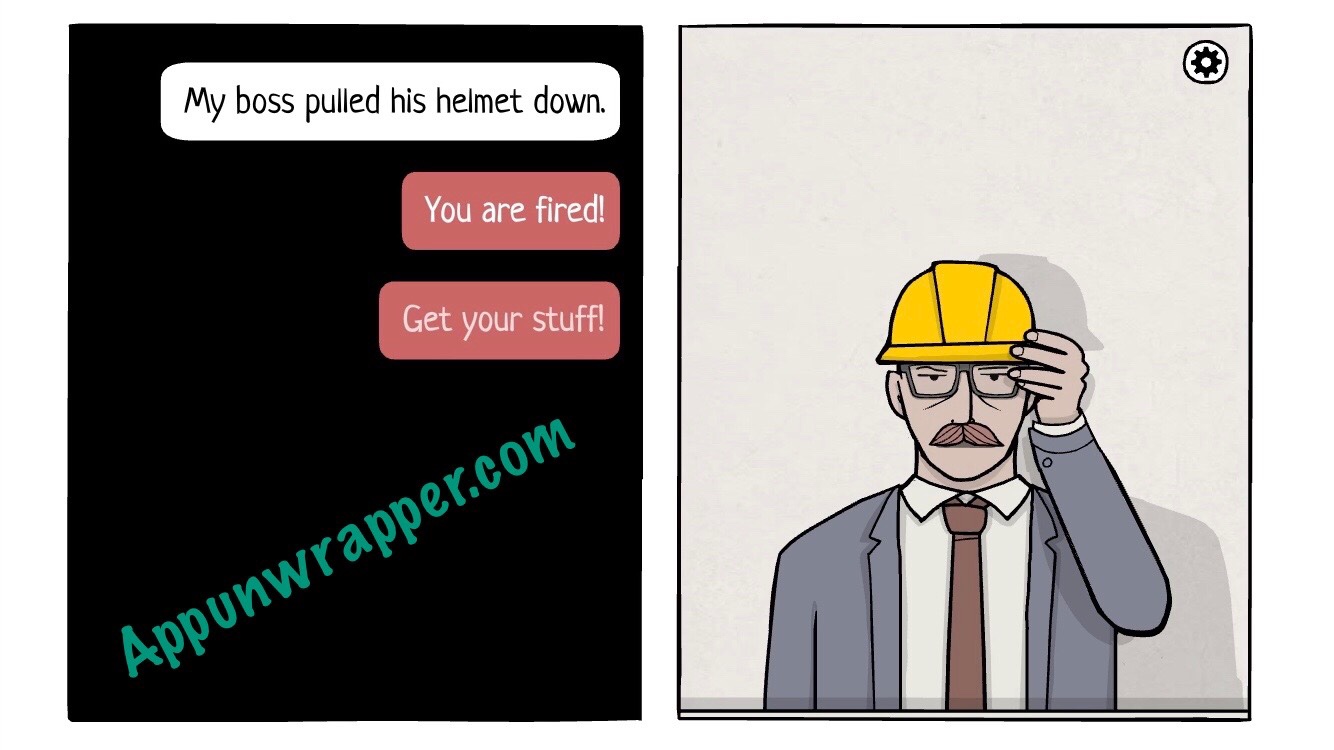 19. Head left to your locker. Open it and empty all of its contents into the box. Then carry the box to the exit to complete Day 2.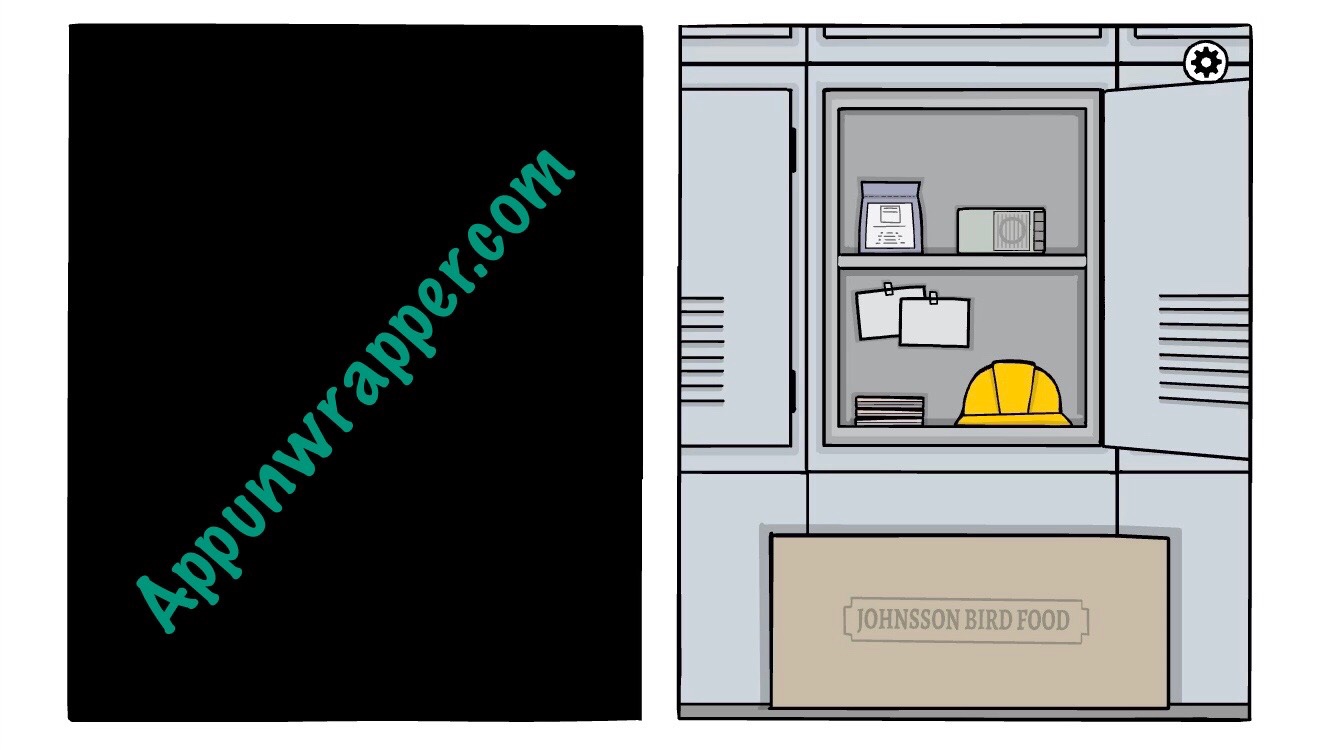 And that's the end of Day 2! Click here to continue to Day 3 or choose another day below.
Day 1 | Day 2 | Day 3 | Day 4 | Day 5 | Day 6 | Day 7 | Sarah | Basement | Achievements Guide
***
Note: Sometimes a promo code is provided for a game, but it does not affect the review in any way. At AppUnwrapper, we strive to provide reviews of the utmost quality.

Check out my recommended list for other games you might like.

If you like what you see on AppUnwrapper.com, please consider supporting the site through Patreon. Every little bit helps and is greatly appreciated. You can read more about it here. And as always, if you like what you see, please help others find it by sharing it.

I also offer affordable testing and consulting for iOS developers.

COPYRIGHT NOTICE © AppUnwrapper 2011-2020. Unauthorized use and/or duplication of this material without express and written permission from this blog's author is strictly prohibited. Links may be used, provided that full and clear credit is given to AppUnwrapper with appropriate and specific direction to the original content.