Veritas
By: Glitch Games
[UPDATE: The winners have been drawn and will be sent their codes. Thanks to everyone who entered!]
Veritas is the latest puzzle adventure game from Glitch Games, best known for their Forever Lost series. I mentioned it back when it was originally announced through a cryptic website. I wrote more about it after playing an early demo, and then again after playing some of the current version of the game. It begins with you waking up in a room in an abandoned facility called Veritas Industries. As you solve puzzles and gain access to more and more of the building, you'll witness some disturbing sights and slowly learn what exactly took place there. And you'll of course encounter the usual Glitch puns and groan-worthy humor you've come to love.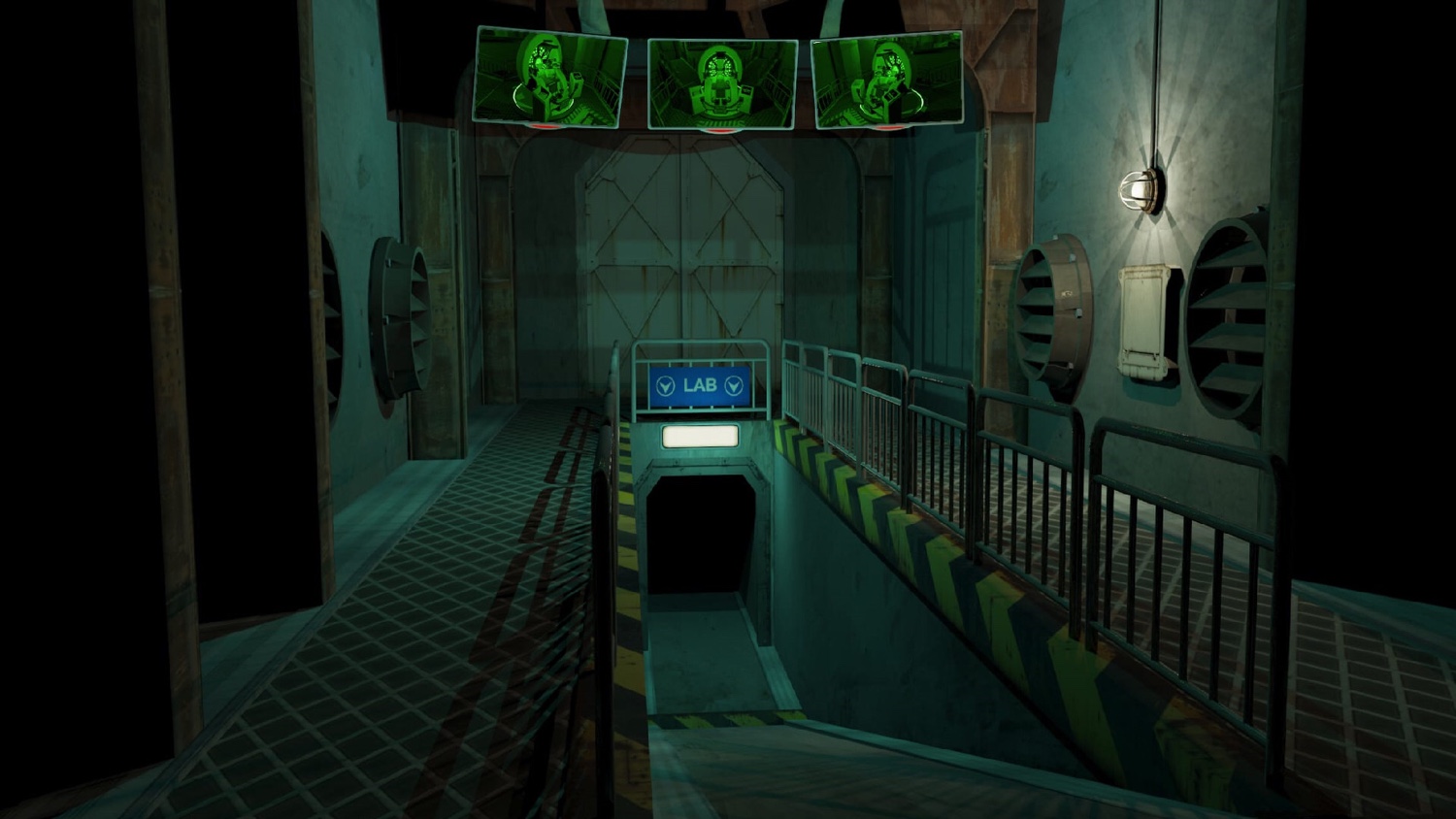 It's been two years in the making and has gone through a lot of changes, but will finally release in just a few days, on February 12th. You'll be able to play it on iOS, Android or PC, and if you're a fan of adventure and puzzle games, you won't want to miss out. The puzzles are tricky and satisfying to solve, and there's a lot of content. You can pre-order it right now, or you can try to win one of five (5) iOS copies the developers have so generously offered to some lucky readers. The drawing will take place on February 11th so codes can be given out on the day of release.
Here's how to enter:
1. Make sure youΓÇÖre following @AppUnwrapper and @GlitchGames on Twitter. You can also "Like" my Facebook page for an extra entry.
2. Tweet this message:
I entered a giveaway for a chance to win an iOS copy of 'Veritas' by @GlitchGames! Follow @AppUnwrapper & enter here: https://www.appunwrapper.com/2020/02/08/veritas-giveaway
You can also share this page via Facebook for a second entry.
3. To make sure you're entered, comment below with your Twitter/Facebook username and any methods you used to share, so I know you're interested in a promo code. Winners will be contacted through Twitter, Facebook or e-mail.
The contest well end on Tuesday, February 11, 2020 at 5:00 PM EST and there will be a drawing for five (5) winners. The codes are for iOS. Please make sure to use the codes ASAP, as they do expire. To use the codes, go to the "Games" tab in iTunes, then tap on your avatar in the upper right corner and choose "Redeem Gift Card or Code." Paste the code into the text box and press Redeem, then log in to your account to download and enjoy!
Good Luck!