Adventure Escape: The Scottish Castle
By: Haiku Games
Adventure Escape: The Castle is the very first game from Haiku Games. It has you trapped in a Scottish castle, solving puzzles in order to escape. It's not as polished as their others, but I wanted to make a walkthrough for it anyway. This is a work in progress, so please bear with me. Feel free to ask for extra help in the comments section.
See my other Adventure Escape walkthroughs here.
Walkthrough:
Act 1, The Dungeon:
You can watch my video for Act 1 or continue below for my step-by-step guide.
1. Break the vase to get some hint stars. Then solve the simple puzzle on the door and go through.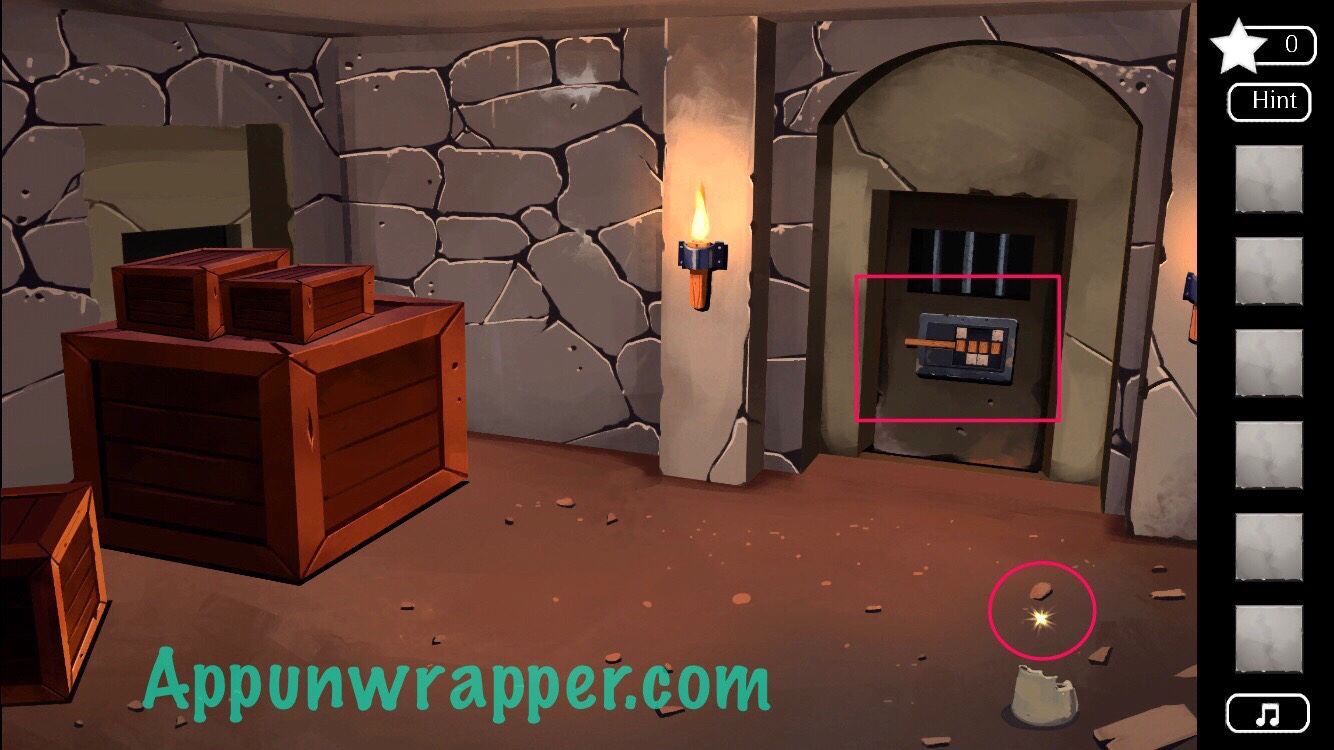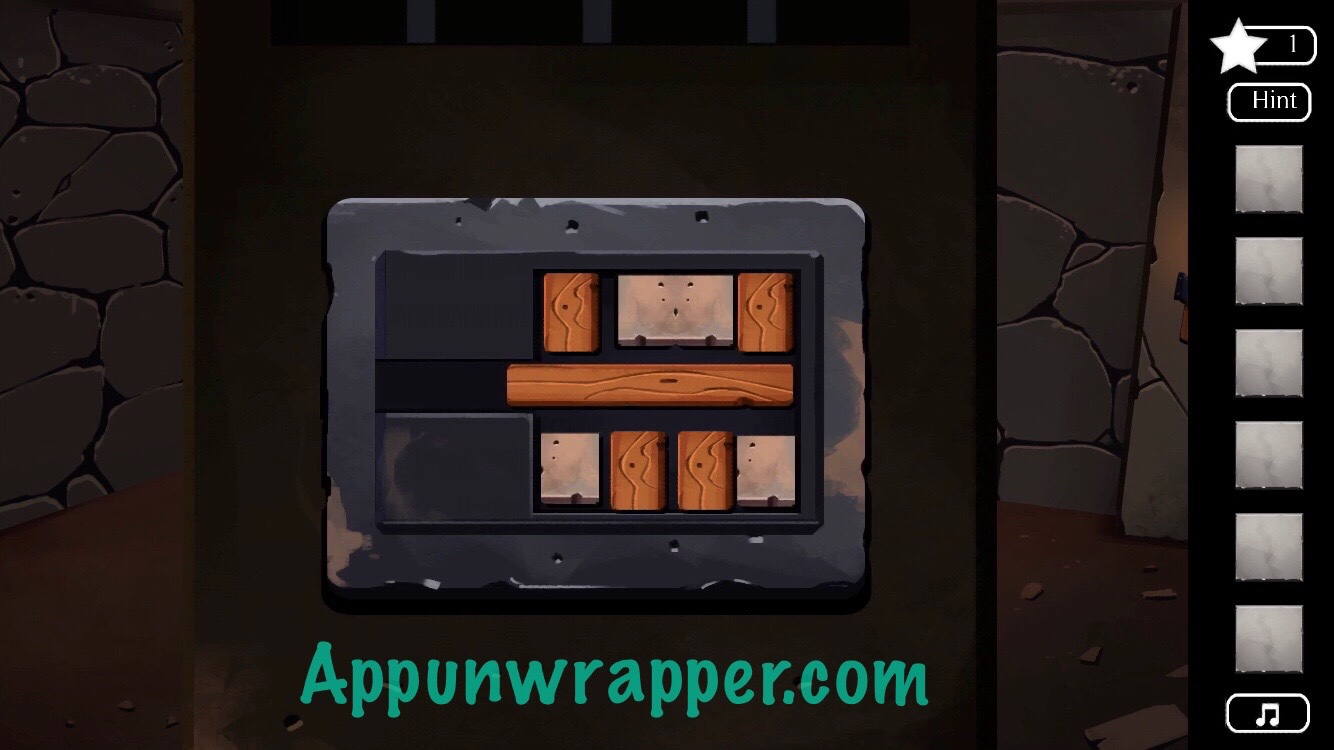 2. Tap on the mice on the floor. You need to follow the coconut shell that has the handle in it. I can't help you with this because it changes each time.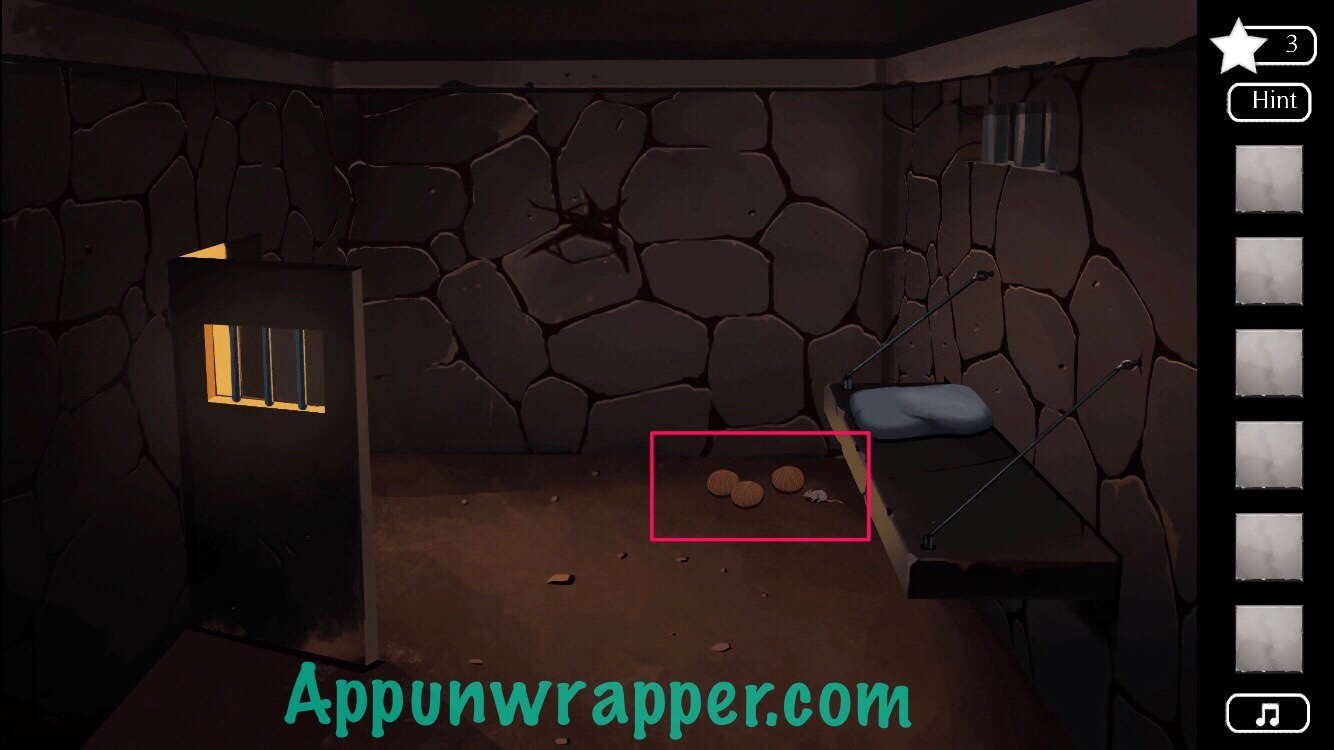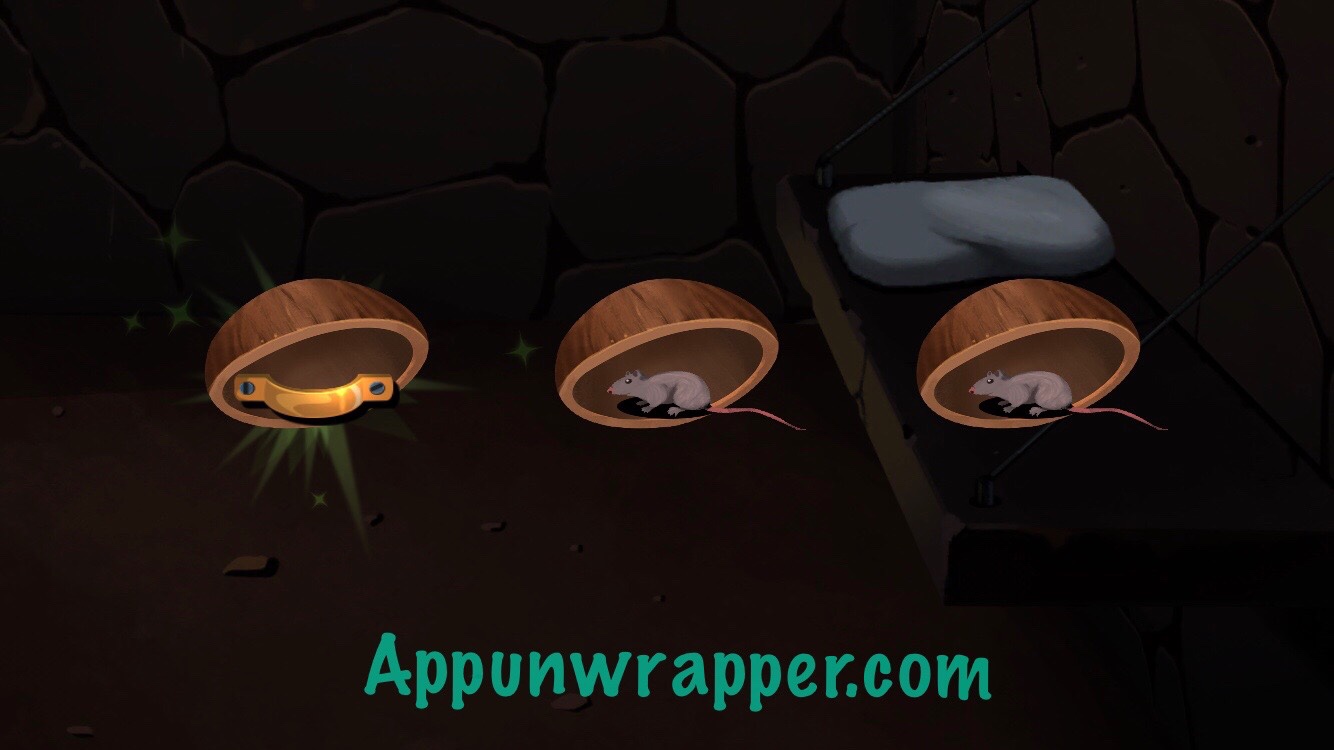 3. Move the pillow aside to get a hammer and then use the hammer to break through the crack in the wall.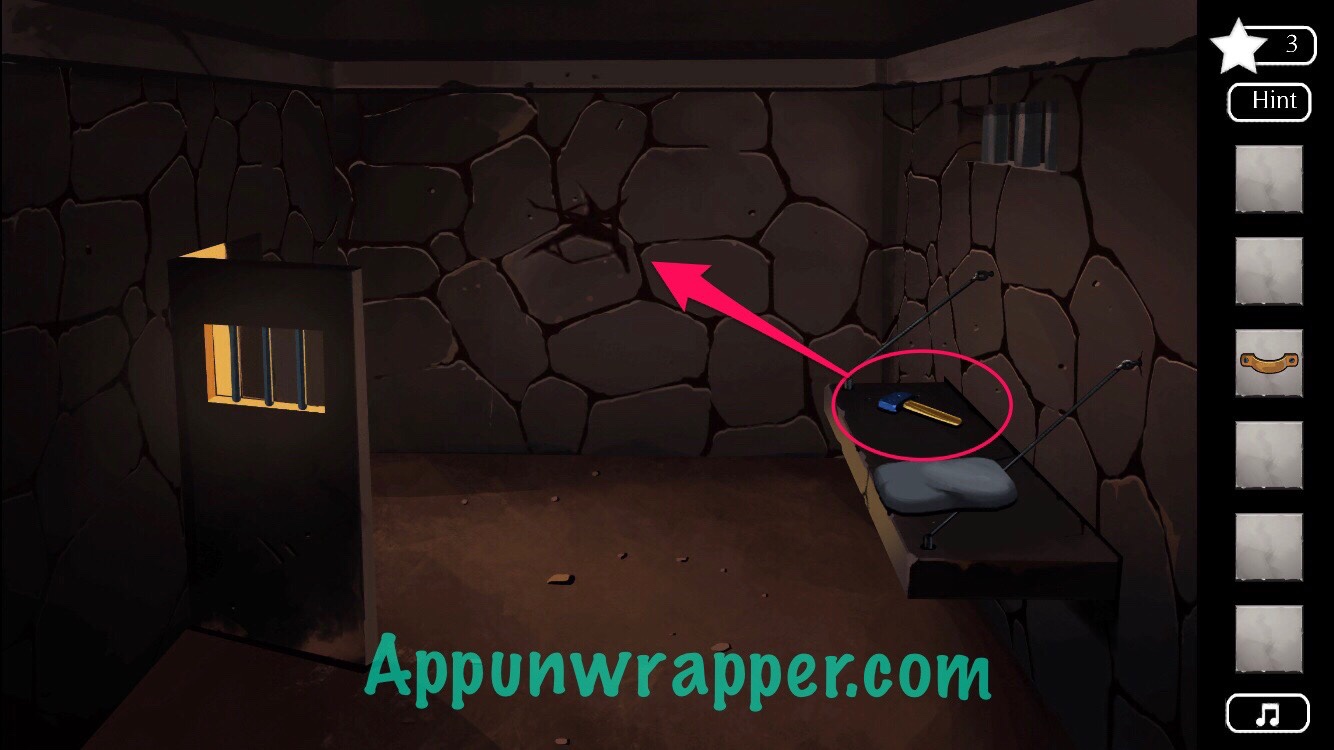 4. Tap on the box and solve the labyrinth puzzle. It's a little annoying because the tilt controls are imprecise. You need to avoid the holes and get the ball to the green button. Then take the key from inside the box.
5. Go back to the first room and use the hammer to break the boxes and get more stars. Then use the key to unlock the door and go through.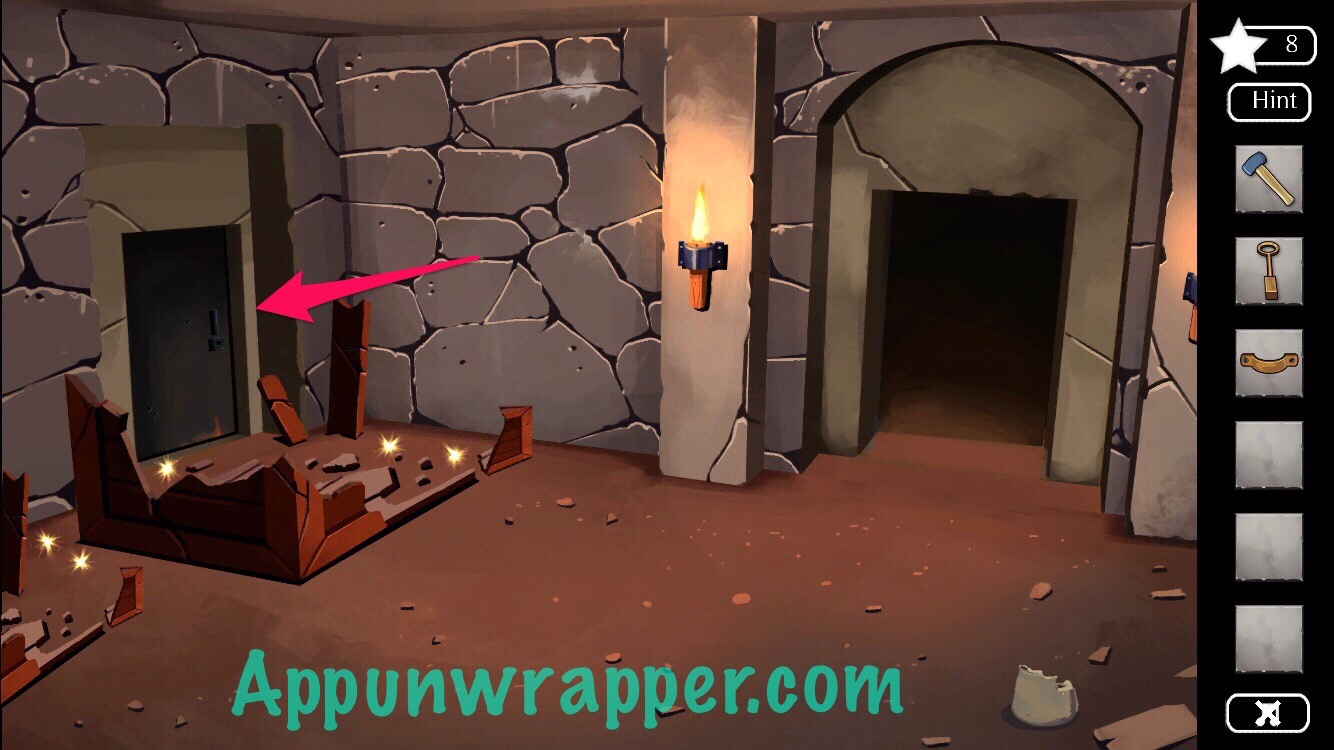 6. Use the handle on the drawer on the table to open it and take the lump of iron from inside.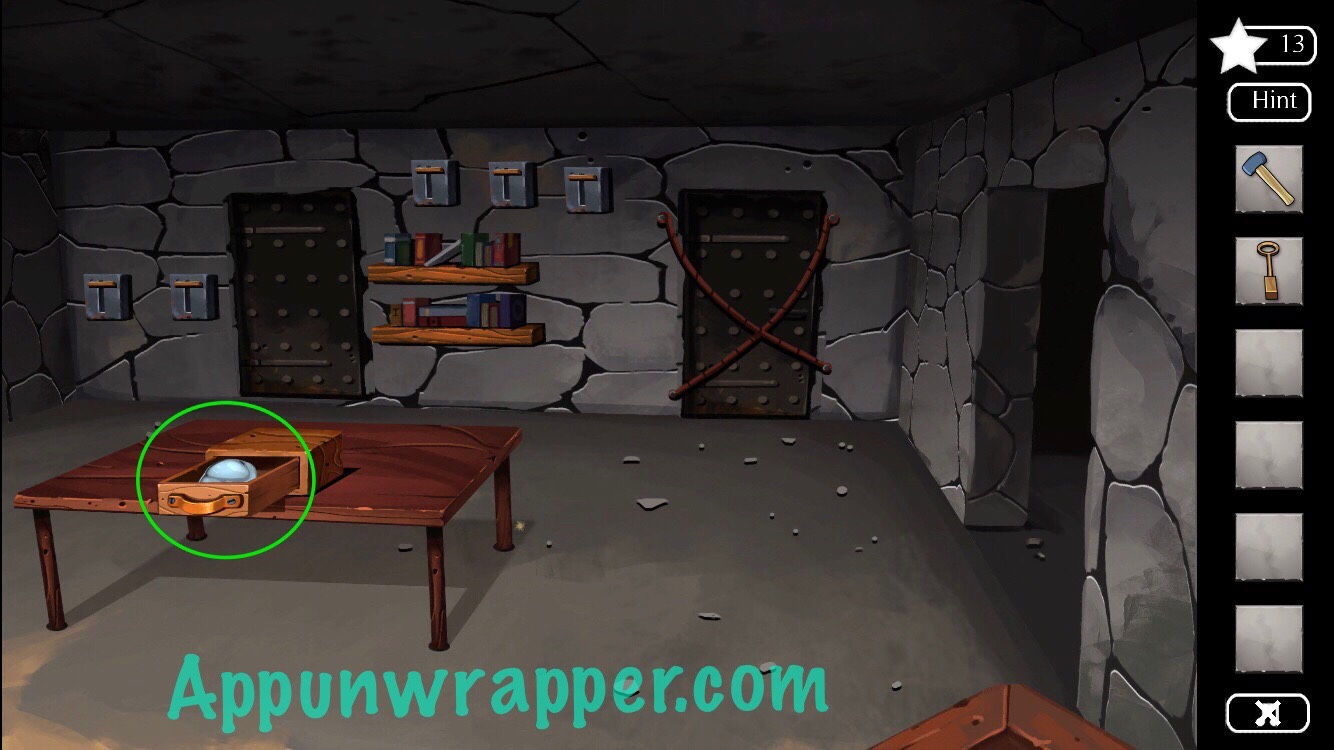 7. Move the bookshelves aside to reveal two clues that say UDU and DD. They stand for Up and Down. Move the group of three levers so they're Up, Down, Up. Move the two levers both Down.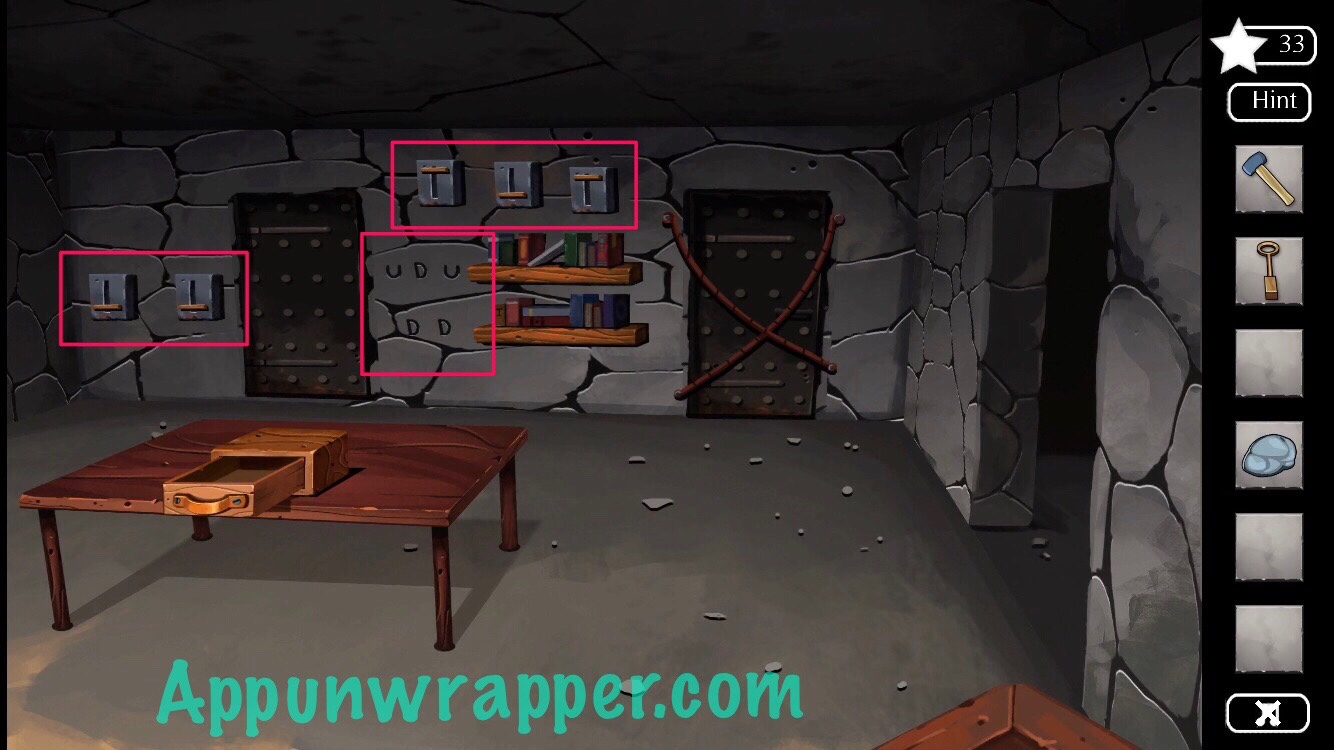 8. A door will open, revealing an anvil. Place the lump of iron on it and use the hammer to shape it into a makeshift blade.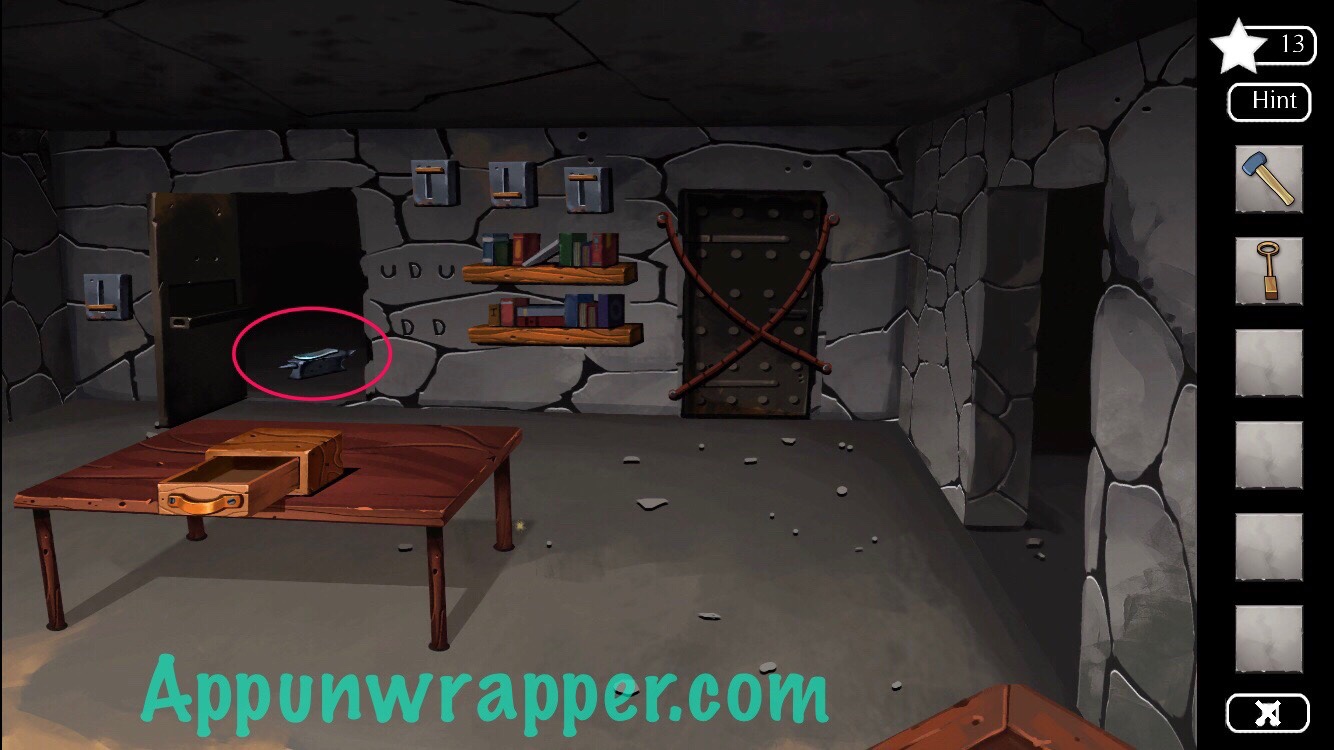 9. Use the blade to cut the ropes over the door and pick up a piece of rope. Then go through the door.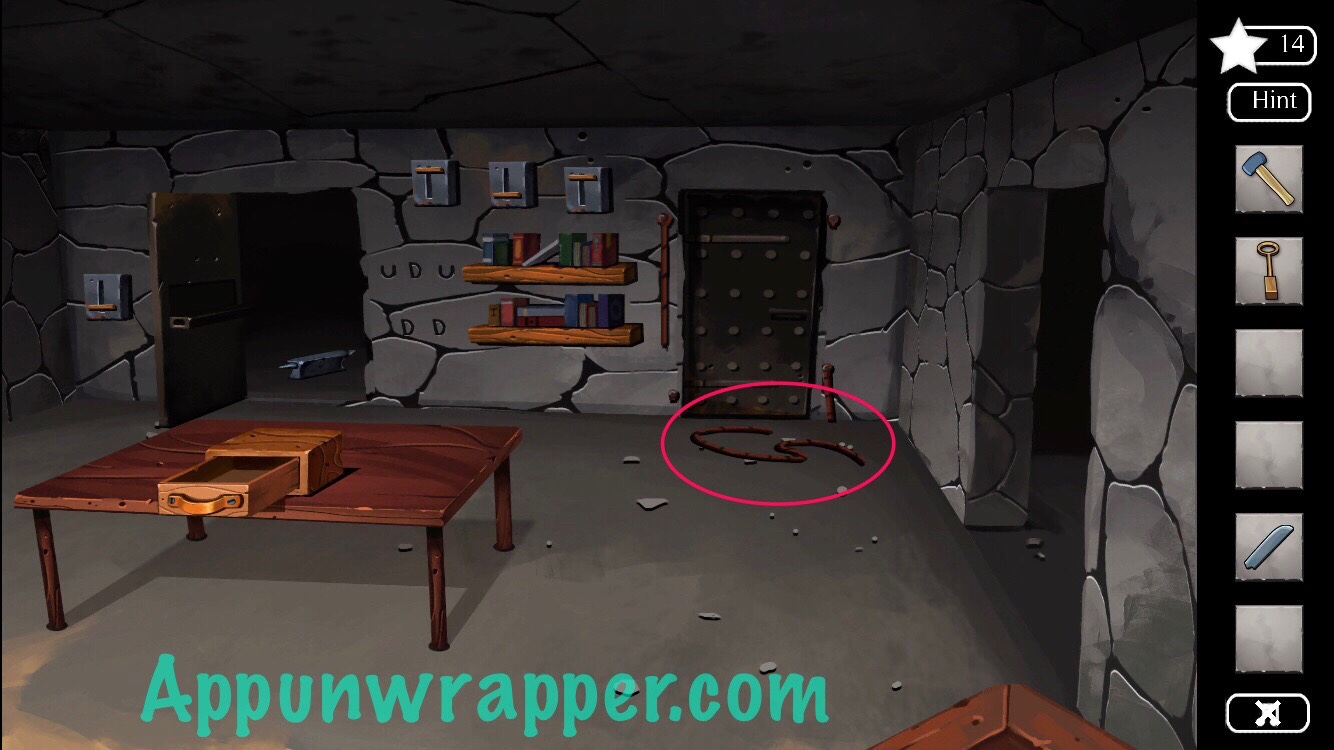 10. Attach the rope to the hook and pull it down to make the shelf move. We need a 4-digit number. First, balance the scale. To do so, place two 1000 plates, one 100, three 10, and two 1 plates on the scale. So the weight you get is 2132. Enter 2132 into the wall combination lock. Then go through the door to complete Act 1.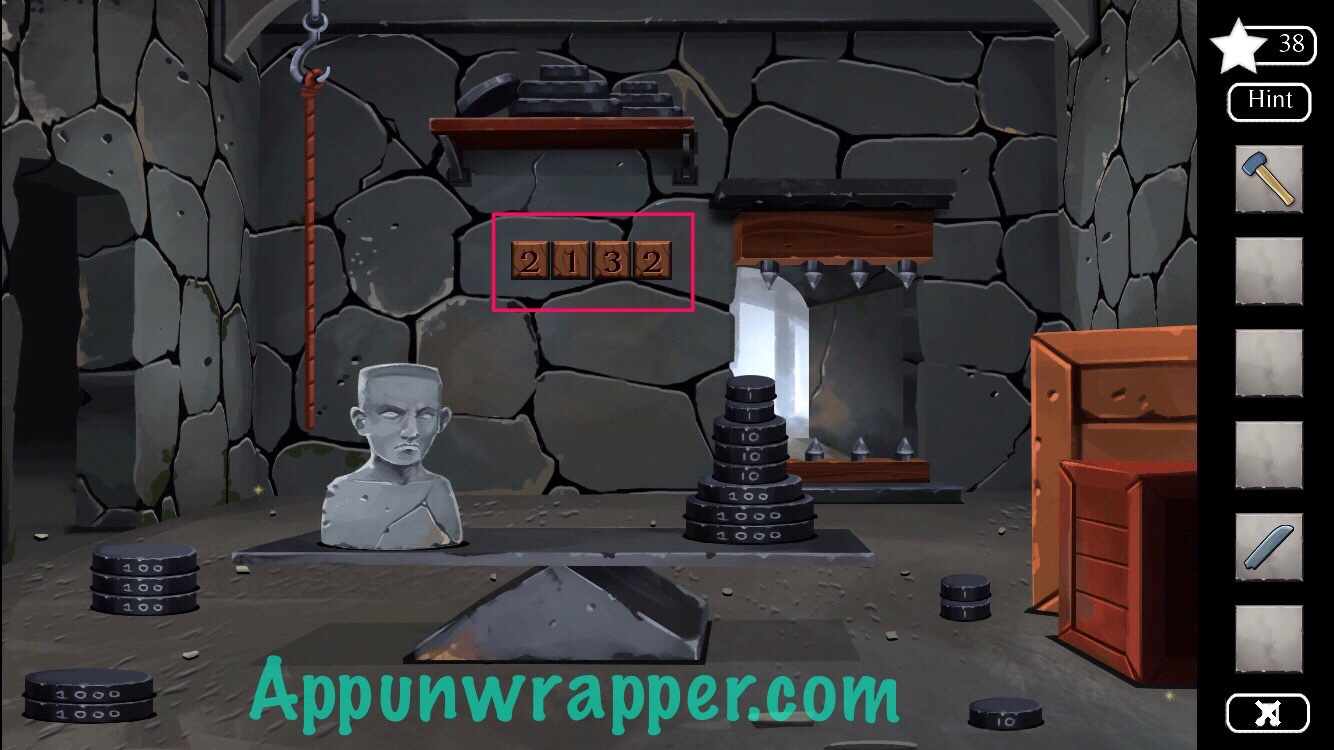 Stay tuned for Act 2!