Viticulture
By: DIGIDICED
(UPDATE: The contest is over and the winners have been sent their codes. Thank you to everyone who entered!)
Digidiced is well-known for bringing popular physical board games to the App Store, and their latest is the winemaking game, Viticulture, from Stonemaier Games. It has you planting grapes, making wine and filling orders with the goal to become the most successful winery in Tuscany. I'm new to the game and the tutorial isn't hands-on, so I'm still trying to understand the basics. But for those already familiar with the rules, it seems like a well-made digital adaptation. There are three ways to play – a ranked game against people around the world, a casual game against online friends, or a local game against a friend and/or three different AIs. I've only tried playing against the easy AI and got eviscerated, but that's mainly because I didn't know what I was doing. Once I understand the rules better, I'm hoping I'll have an easier time of it. And I appreciate them bringing another board game to mobile to make it accessible to more players.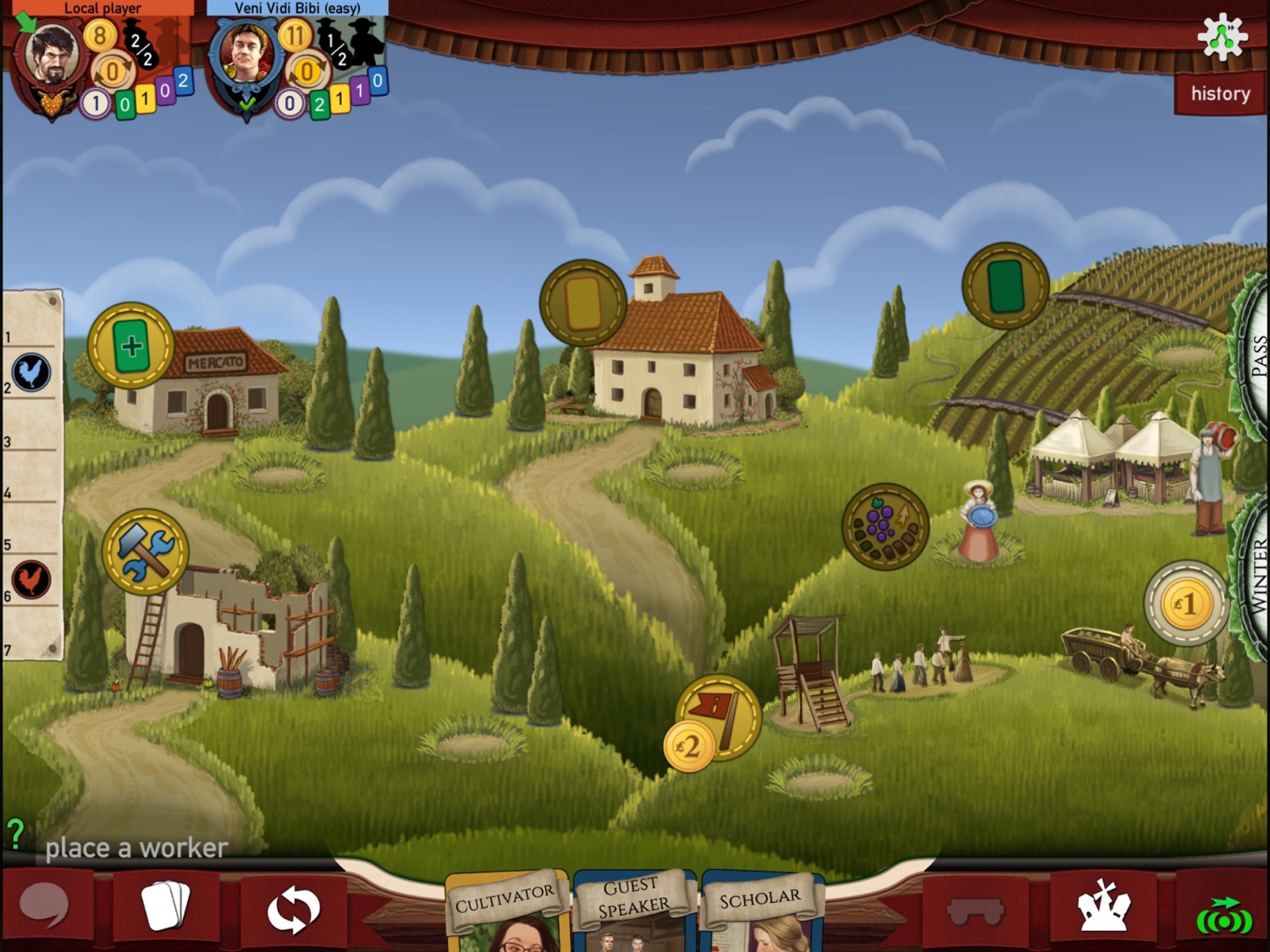 You can buy Viticulture here and start playing right now. But you're curious about the game but intimidated by the price, you now have a chance to win one of five (5) iOS copies the developers have so generously offered to some lucky readers. The drawing will take place on June 13th so everyone has a chance.
Here's how to enter:
1. Make sure youΓÇÖre following @AppUnwrapper and @Digidiced on Twitter. You can also "Like" my Facebook page for an extra entry.
2. Tweet this message:
I entered a giveaway for a chance to win an iOS copy of 'Viticulture' by @Digidiced! Follow @AppUnwrapper & enter here: https://www.appunwrapper.com/2020/06/11/viticulture-giveaway
You can also share this page via Facebook for a second entry.
3. To make sure you're entered, comment below with your Twitter/Facebook username and any methods you used to share, so I know you're interested in a promo code. Winners will be contacted through Twitter, Facebook or e-mail.
The contest well end on Saturday, June 13, 2020 at 10:00 AM EST and there will be a drawing for five (5) winners. The codes are for iOS. Please make sure to use the codes ASAP, as they do expire. To use the codes, go to the "Games" tab in iTunes, then tap on your avatar in the upper right corner and choose "Redeem Gift Card or Code." Paste the code into the text box and press Redeem, then log in to your account to download and enjoy!
Good Luck!