Circulous
By: Chain Reaction Games / gary gogis
Teenaged developer, Chain Reaction Games, impressed me with his narrative-based puzzler, The Company Game, when it released two years ago. It cleverly had you using different features of your iPhone to solve puzzles and unlock more information about this strange organization called simply The Company. Now he's back with a new game that ties into the same world, named Circulous. It releases on August 13, but I've been playing a beta version and made some gameplay video to show off.
The game follows Amanda Trouser, who was just let go from her job — on her birthday, of all days! While carrying home her meager box of possessions from the office, she notices a job offering advertised on the train. After a bizarre online application, she gets a job at Circulous, which astute observers might notice shares a logo with The Company. I'm still making my way through the available content, but I like the presentation, with its hand-drawn art and voice acting. I also like how you both interact with the world around Amanda and use her smartphone to communicate with coworkers, store information and solve puzzles.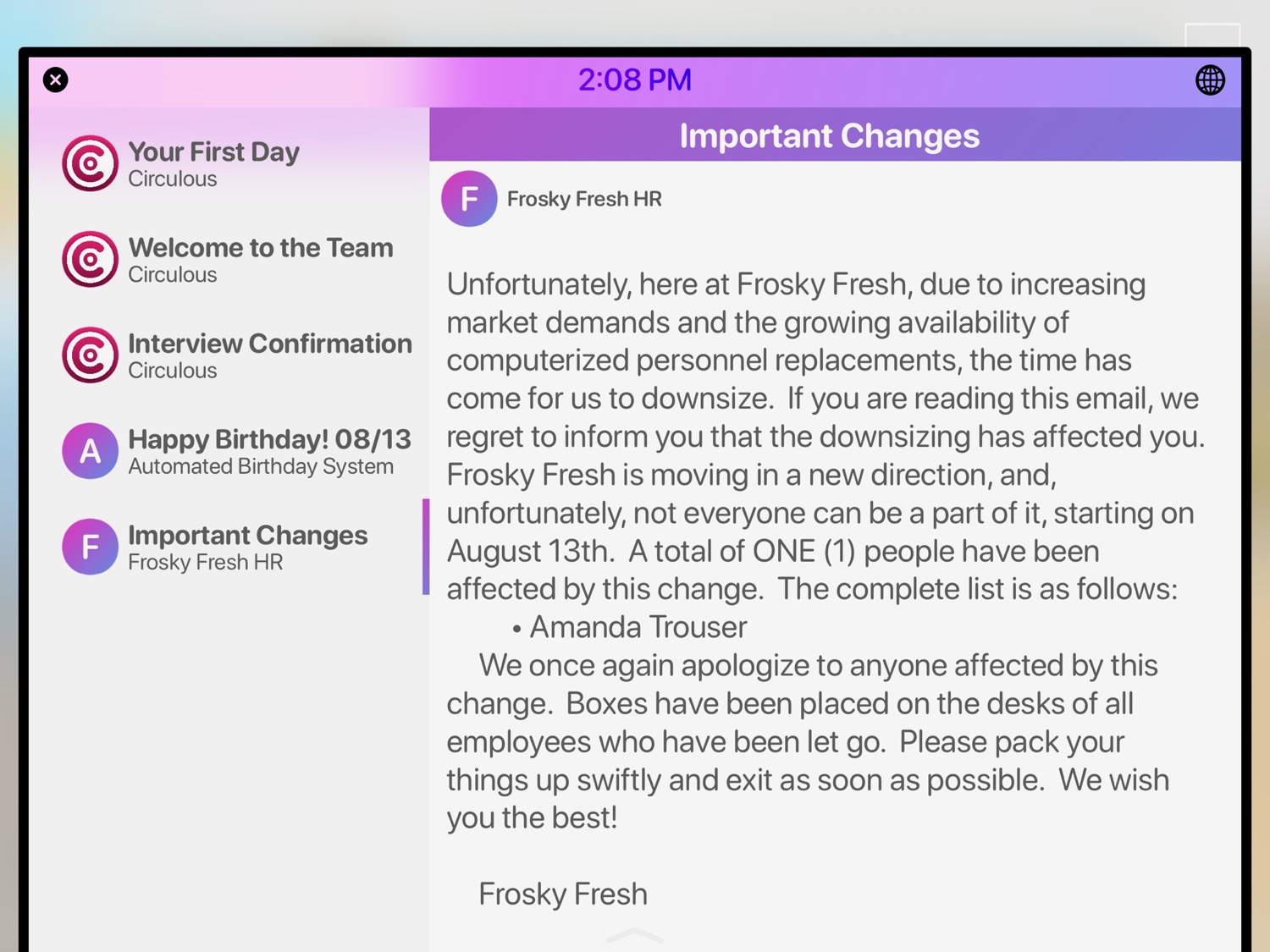 So far, the puzzles have definitely made me think, so I'm not exactly breezing through it. There's also a nice variety and they tie into the story, so it feels like you're solving some overarching mystery. In some ways it's like The Company Game, but less linear, giving the player more room to explore. I'm eager to see what lies ahead, and happy to hear that the game will be supported with content updates after release. I should have more impressions for you — if not a full review — once it's out. But if you don't want to wait, you can pre-order Circulous right now at a small discount and the game will automatically download to your device on August 13.