Grindstone
By: Capybara Games
Grindstone is an Apple Arcade match-three game from Capybara that works similarly to Dungeon Raid. You need to draw through hordes of enemies of the same color to attack them and create grindstones. I have a walkthrough for the main campaign here, but this guide should help you with the new area called Guano Grotto. Feel free to ask for extra help in the comments section.
Walkthrough:
First, the find Guano Grotto, look for this arrow near level 38. You need to pay 50 grindstones to access it, and the area consists of 10 levels.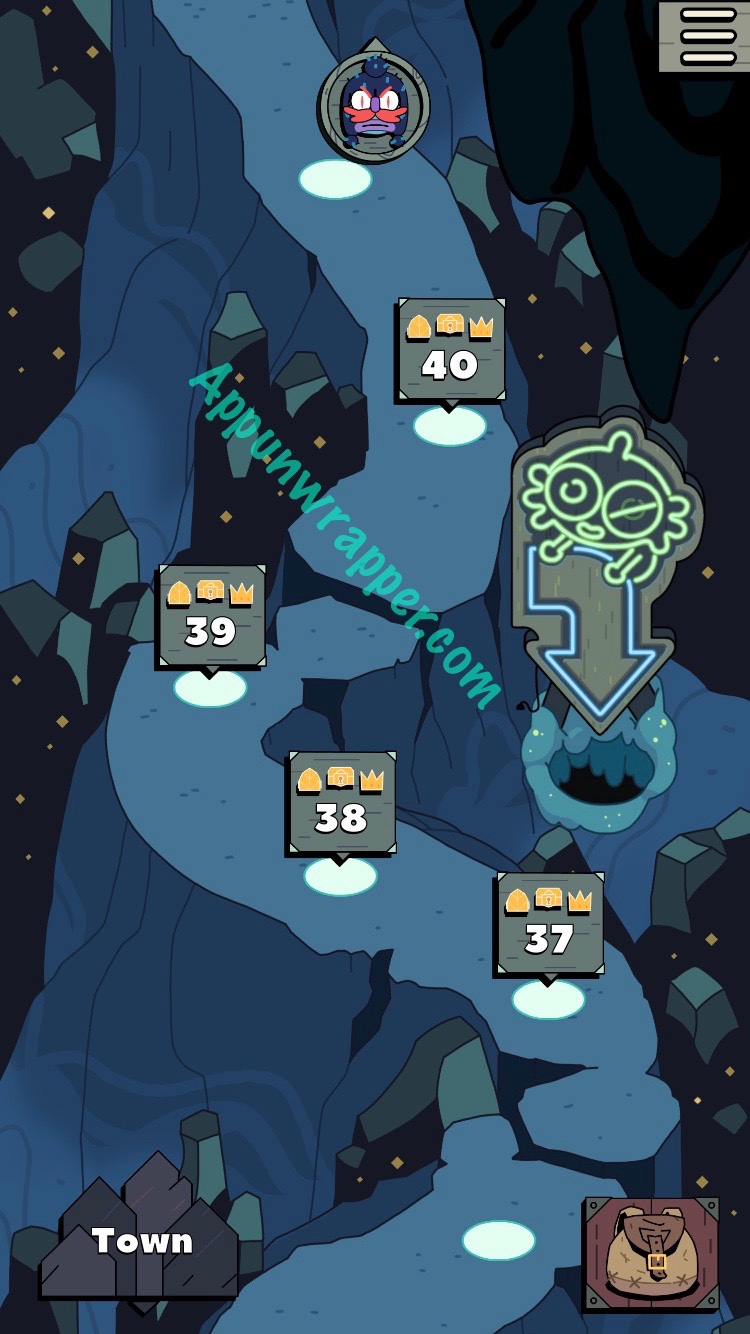 If you use the pickaxe, you can mine gold from rocks. Otherwise, the gold trickles in from treasure chests.
On Level 10, there's a blueprint for a Gold Shield that has 6 uses, but it costs 30 grindstones and 20 gold ore to craft. And it doesn't replenish between battles.
Levels 1, 2, 3:
Levels 4, 5, 6:
Levels 7 & 8:
Levels 9 & 10:
And that's everything! See my full Grindstone walkthrough here.