Circulous
By: Chain Reaction Games / gary gogis
Two years ago, then-14-year-old developer Brayden Gogis of Chain Reaction Games made all of us feel very inadequate by releasing his narrative puzzler called The Company Game. Since then he made Solisquare, a unique take on the classic Solitaire, which has been getting regular updates with new themes. Now he's back with what is perhaps his most ambitious project yet, a puzzle adventure called Circulous. I previewed it a little while back, but have now finished the release version and can confirm that Brayden continues to make me feel inadequate. As with his first game, it's episodic, so the only real drawback is that you have to wait for more content. But if that doesn't bother you, there's an excellent start to an intriguing adventure game here.
In Circulous, you play as Amanda Trouser, who gets fired from her job on her birthday of all days. On the subway ride home from her last day of work, she sees an ad for a company called Circulous. She applies online and, after a strange application that's made up of a series of puzzles, she's immediately hired! They make her a member of their cyber security team and ask her to help them track down a group of hackers that keep causing them trouble. The game takes place both in Amanda's world and on her phone, which is where she communicates with coworkers and uses the different online tools the company provides. On an iPhone, you rotate your your device to swap between the two views. But since it would be a bit cumbersome to rotate a tablet constantly, the iPad version instead has a button in the corner for switching between them. The developer has done such a convincing job mimicking a smartphone that when I first started playing, I'd sometimes accidentally hit my Home button and close the game when I meant to close the app.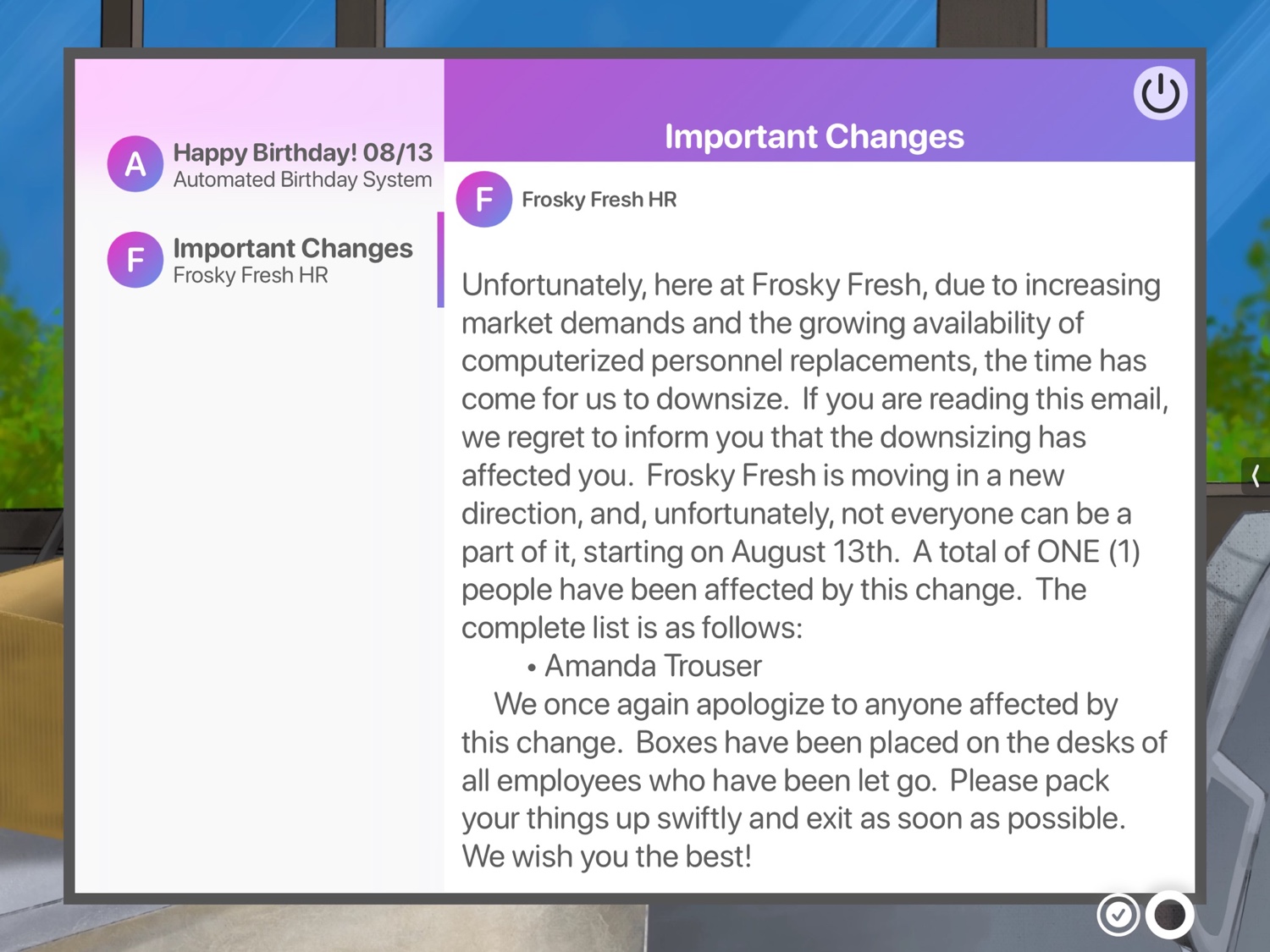 The game takes you to a few locations, including Amanda's apartment, a coffee shop, and even a laboratory. All the environments are hand-drawn and have a certain charm to them. I especially like the postcard art, but the whole game looks quite nice. On top of that, Amanda's inner thoughts are fully voice acted, as are her in-person encounters with other people. The soundtrack is also a huge step up from that of The Company Game, and I recommend wearing headphones while playing. I love all the other little details, too, like the ability to change the wallpaper on Amanda's phone or turn on Dark Mode. Even the achievements impressed me, as they give clues as to how to find them and then the text changes to acknowledge that you did so. I don't recall ever seeing a game use them that way and now I wish more did. And to top it all off, there's iCloud sync that the player has full control over.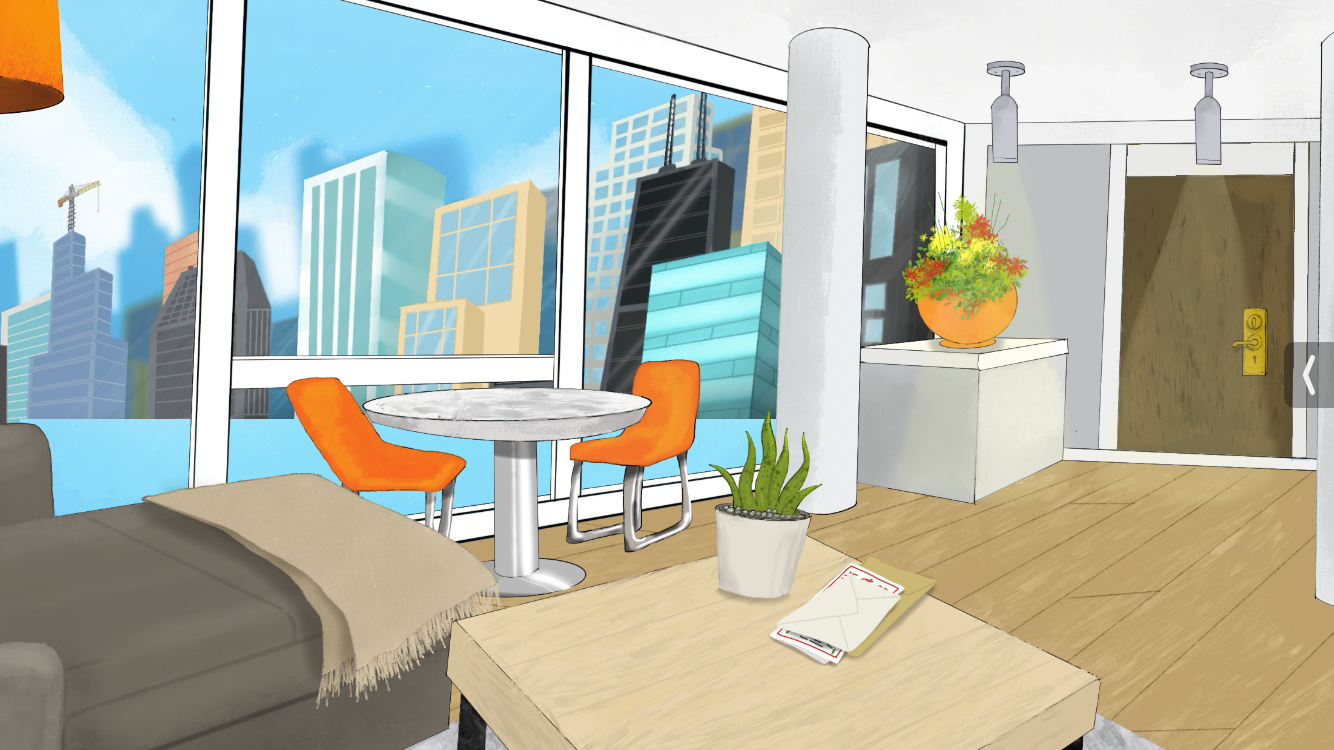 The whole game has a lot more polish and and it feels like a proper adventure game. While The Company Game was very linear, here you usually have multiple puzzles available at a time. They're often interconnected, providing information for each other, but if you're stuck on one puzzle you can usually find another one to work on meanwhile. Everything is logical, but you do need to be observant, as anything, no matter how small, can be a significant clue. One puzzle requires outside knowledge or googling, but the game still gives a pretty big clue to point you in the right direction. And if all else fails, you can use the in-game hints system or my walkthrough. All the apps also work together to tell the story alongside the real world interactions. It's obvious the Company and Circulous are connected and that the two games take place in the same universe, but it's not clear yet just how intertwined they are.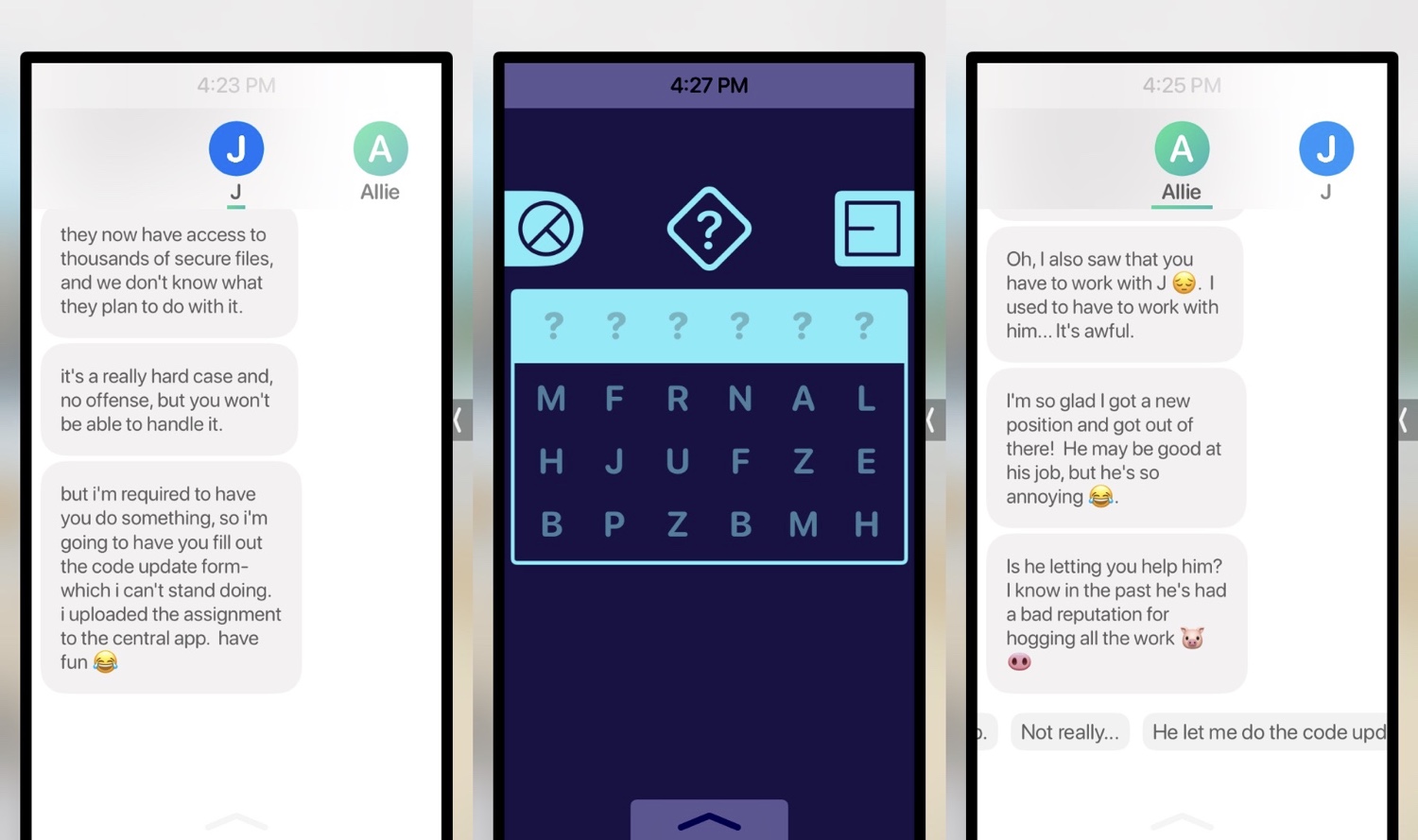 The writing is both humorous and mysterious and, since this is only the first part of the game, a lot of questions remain. But I'm very interested in finding out more about this hacker group and the bird sanctuary they appear to work out of. What exactly is their goal, why are they targeting Circulous, and what do they want from Amanda? There are also little world-building bits in this first chapter that I've been told will make more sense later. Personally, I'm interested in knowing why Amanda was in Circulous' system already two years ago — which also happens to be when The Company Game released. And are all these employees as happy at Circulous as they claim to be? I guess we'll have to wait to find out, but I, for one, am looking forward to seeing how it all plays out.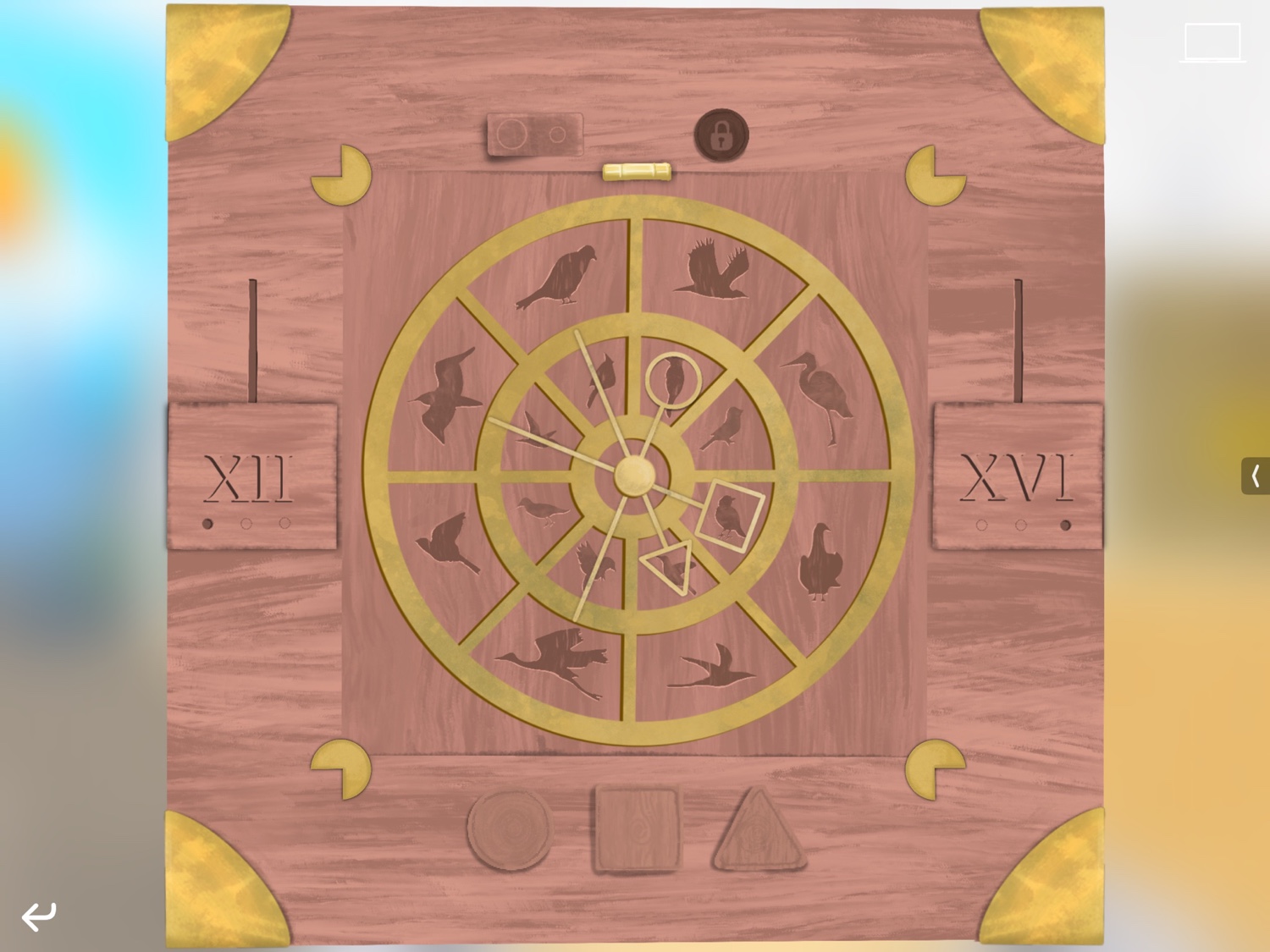 Overall, I'm very impressed with what we've gotten so far of Circulous. I know it can be hard to sell a game that's incomplete, but Chain Reaction Games have a great track record. They promised The Company Game would have three chapters and then delivered in a timely fashion. As I mentioned, Solisquare has also been getting regular updates. So I have no reason to believe that this game would be abandoned before we see its conclusion. All future content updates are included in the initial price, too, so you don't have to worry about paying for upcoming chapters. I also can't stress enough how impressed I am that this all came from a teenager, and it can only get better as he gains more experience. So what are you waiting for? Grab Circulous here and start your career in cyber security.