Samorost 2: 15th Anniversary Enhanced Edition
By: Amanita Design
Samorost 3 is one of my favorite games ever, but since I'm not a fan of playing on my PC these days, I never got to enjoy the first two games. I still haven't played the first, but thanks to a surprise release on its fifteenth anniversary, I finally got to experience Samorost 2 on my iPad. It's a short game that shouldn't take most people more than an hour, but it's still every bit as magical as all their other games and very much worth playing. And, as can be expected, it translates to touchscreens beautifully.
If you've played Samorost 3, you'll recognize the little gnome that you control. The game starts with aliens landing by his home, stealing some fruit off the trees and then kidnapping his dog! Thankfully, he has his own rocket and sets off after them to get his lovable pooch back. His journey takes him to multiple strange planets, each brimming with wildlife and odd characters. You'll have to outsmart aliens and complete various quests in order to rescue your pup and get back home.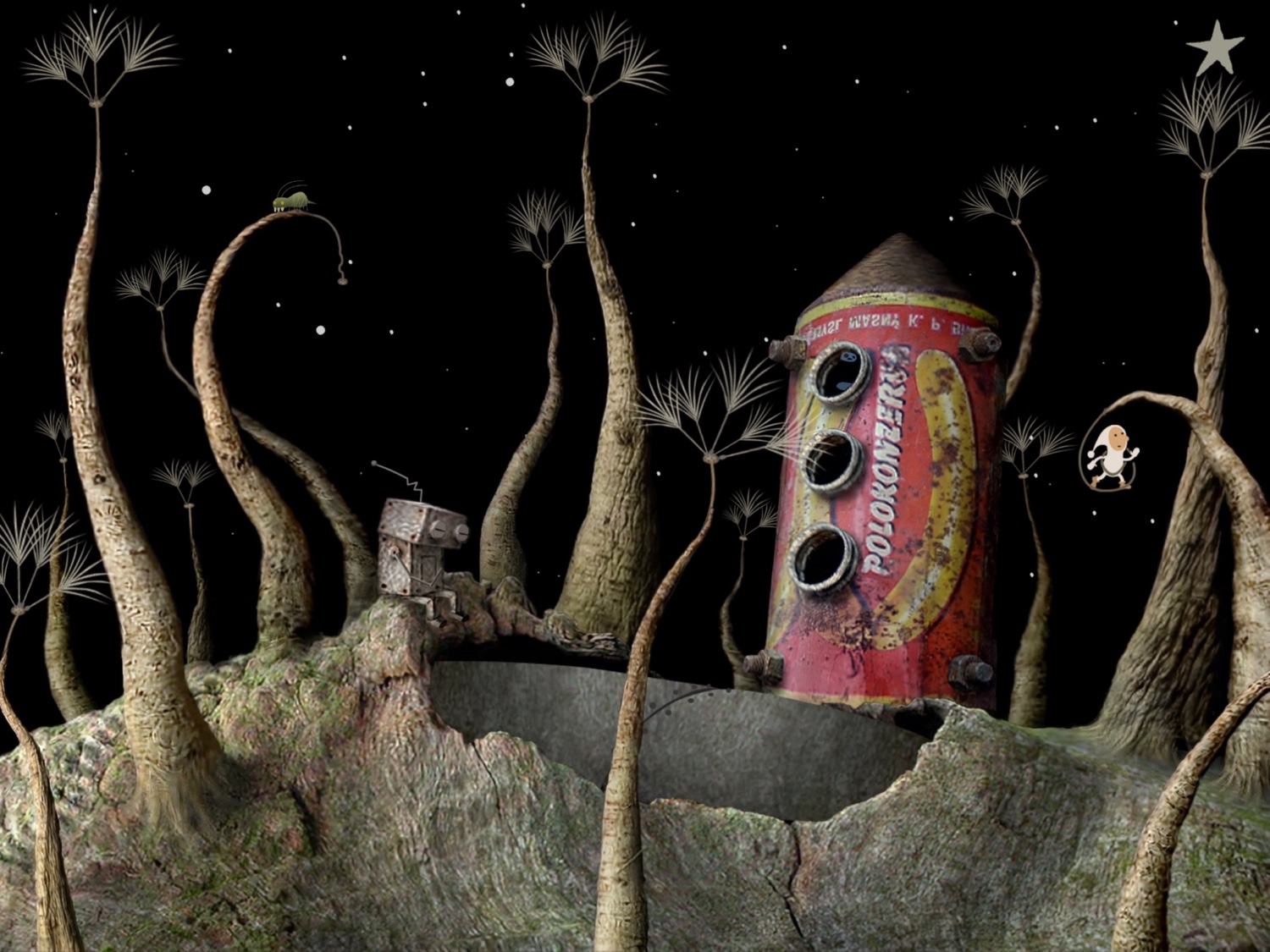 The touch controls work great, but it takes a little getting used to since this doesn't work as a typical point-and-click adventure. You see, you can tap to make the gnome walk, but only to specific areas. You can also drag some objects around with your finger even if he can't reach them, like you're some omniscient god interfering with his life. Thankfully, the game does a good job pointing out the first few moves so you understand how things work. Once you get used to it, it's more about figuring out what's interactive by tapping around, since there's no hot spot locator. Still, for a short game like this, I think it's fine. And the puzzles all make sense, even if you have to play around a bit before seeing the solution.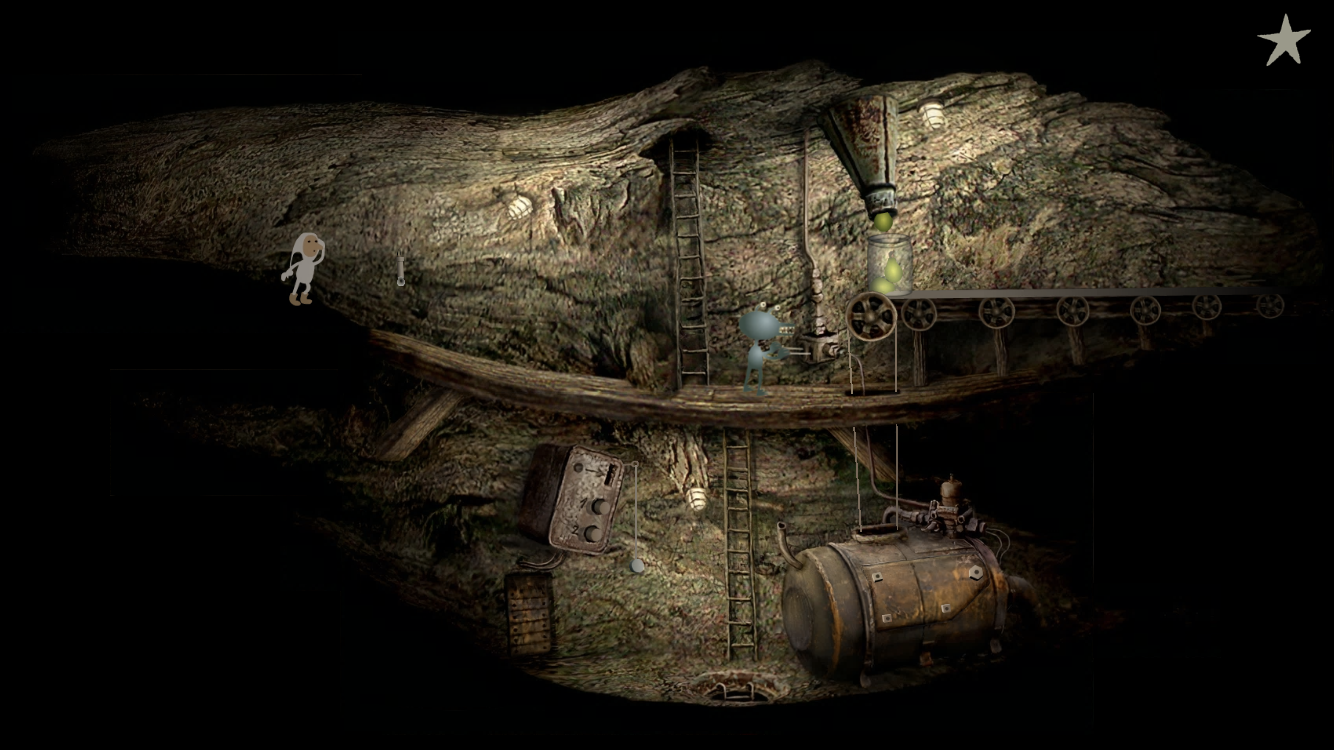 The game of course features the kind of gorgeous yet quirky environments you'd expect from the series — including a planet on the back of some weird elephant creature. This enhanced anniversary edition also includes higher resolution artwork, full-screen support, the ability to zoom in on details, improved sound and game design tweaks compared to the original. The iOS version also features flawless iCloud sync so you can play on one device and pick up on another. The game is also broken into twelve scenes, and you can jump around between them as much as you want once you've unlocked them. So it has all the modern conveniences we've seen in their newer games.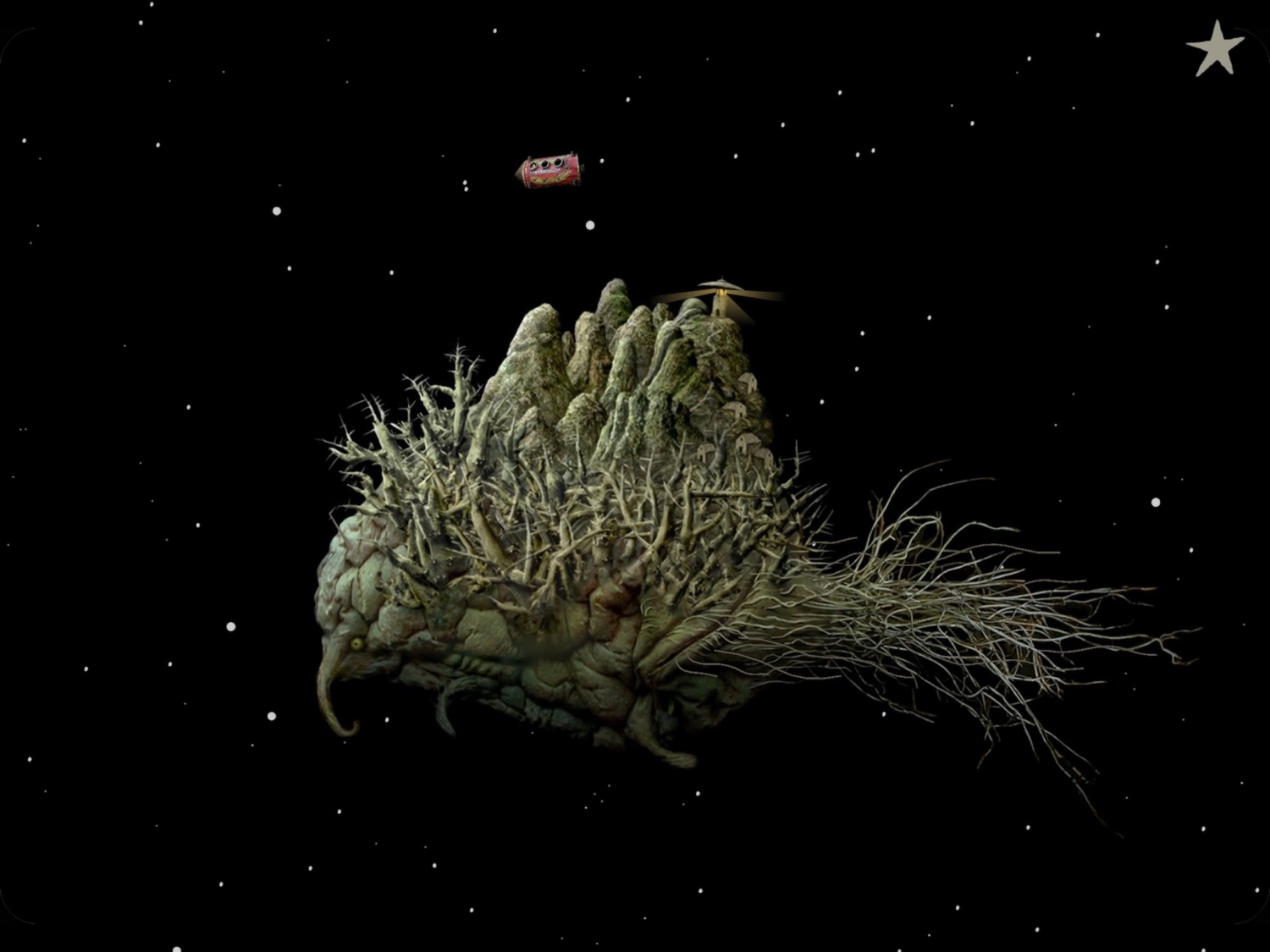 Though short, Samorost 2 packs a ton of character into its locales and creatures. Perhaps the best part of the game, though, is the hookah man. I'm pretty sure it's impossible not to crack up the first time you see him. That one scene alone makes the game worth owning, and everything else is just icing on the cake.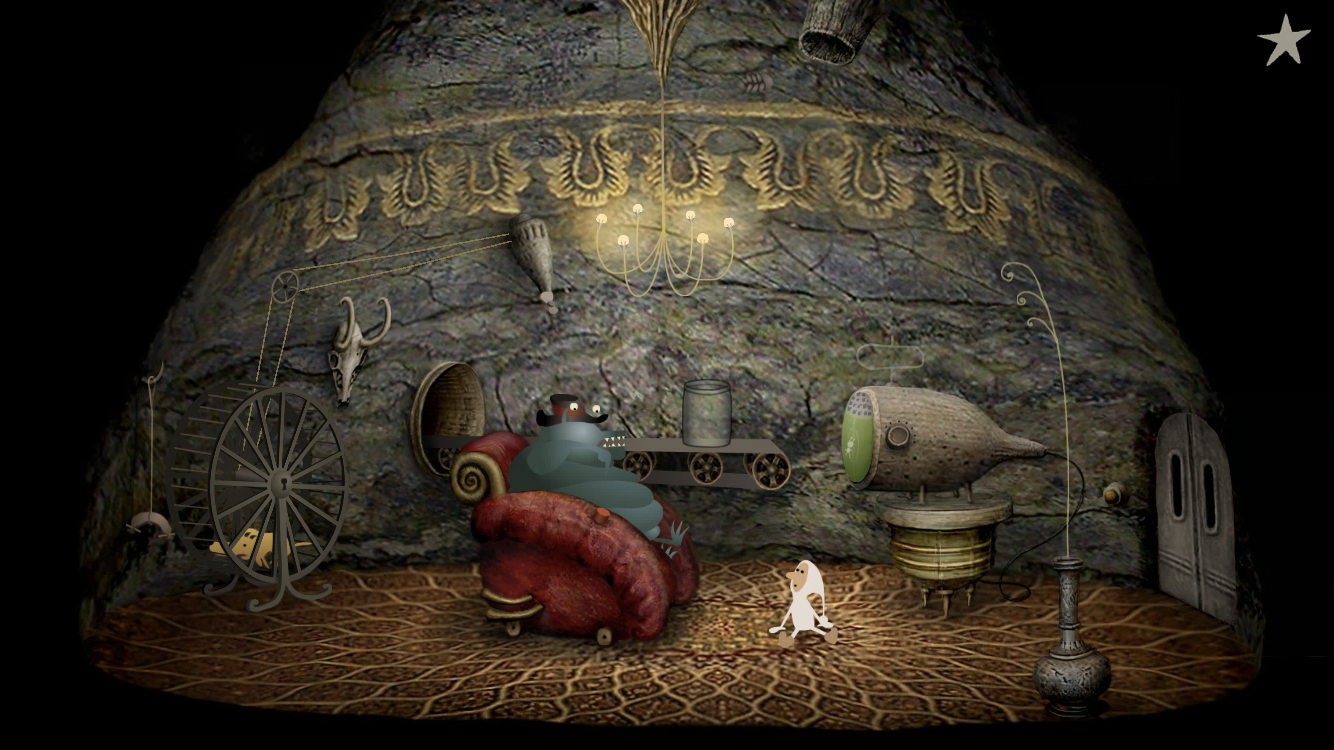 If you're a fan of Amanita Design's other games, this is a pretty easy choice to make. The adventure doesn't last long, but each scene is unique with its own set of clever puzzles. There's no filler, no repetition, just a short and magical journey. I hope The first game might one day get similar treatment so I can have the complete collection on my iPad. So wha are you waiting for? Grab Samorost 2 here and go rescue your faithful hound!
And if you get stuck on any puzzles, try my walkthrough guide.