The Procession to Calvary
By: Joe Richardson Games
When I reviewed Joe Richardson's point-and-click adventure, Four Last Things, back in 2018, I had tons of praise for it and stressed that I would love to see another game from the developer made in the same style, using Renaissance paintings for all the artwork. That wish was fulfilled this year with the release of a spiritual sequel called The Procession to Calvary, named after the famous work by Pieter Bruegel. It took a few months for it to get ported over to mobile, but it's here and in some ways even better than the original. You play as a woman, for a welcome change, and there are new mechanics and multiple endings. The Monty Python-esque humor is the main draw, though, and it's just as entertaining as ever. This is a game that's easy to recommend to anyone who likes point-and-click adventures, comedy or Renaissance art.
In The Procession to Calvary, you play as a warrior who's just been told to stop killing people because the holy war is over no one else needs to die. The problem is, she really, really likes killing. Lucky for her, she finds a loophole. Nobody cares for Heavenly Peter, because he's a tyrant and a jerk and therefore they're perfectly fine with her killing him. So off she goes on a quest to reach Heavenly Peter and slay him. As is customary in a point-and-click adventure, her path will often be obstructed and she'll need to find some object or complete some errand for someone in order to continue.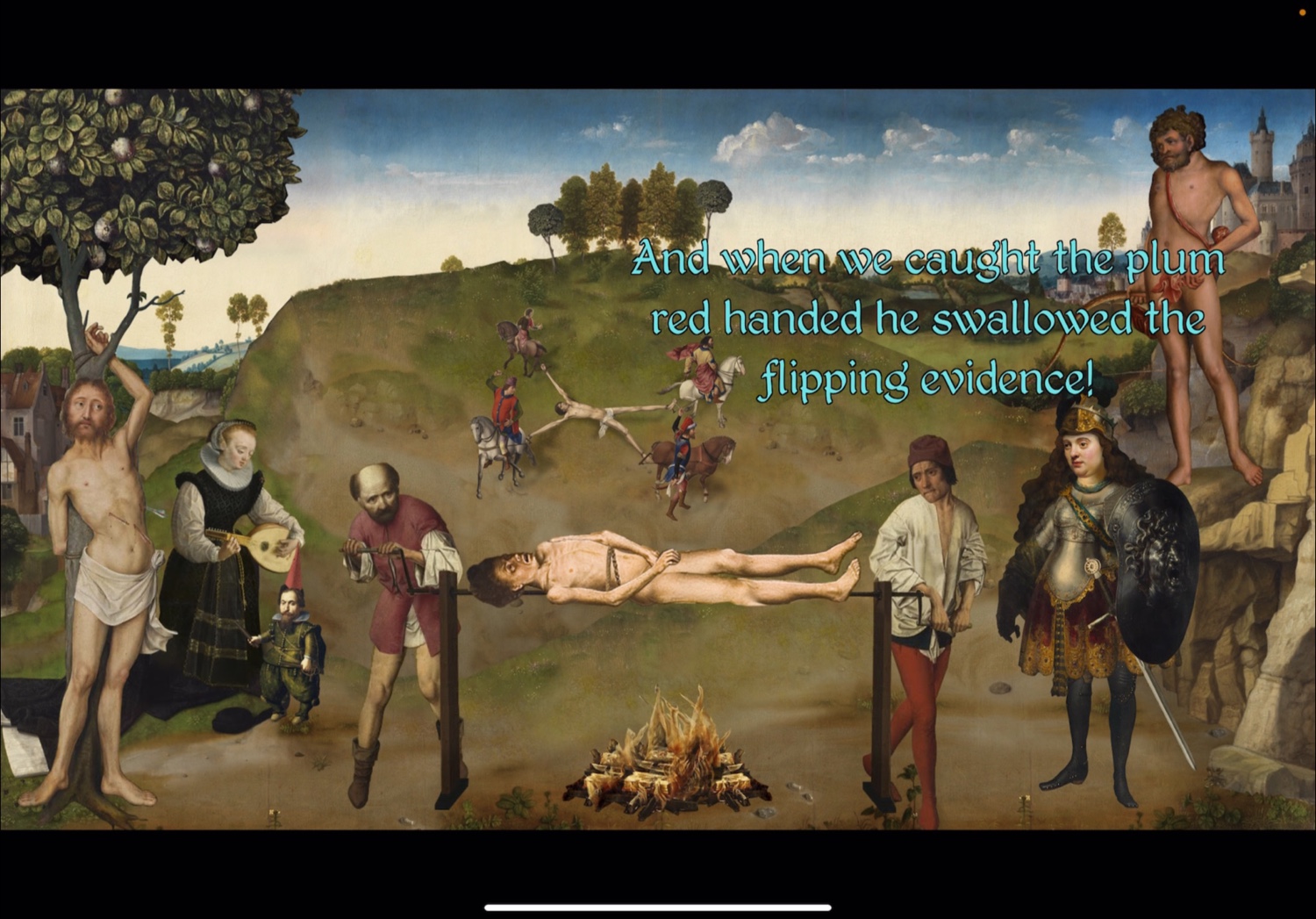 When I mentioned new mechanics, I was referring to the introduction of the sword. It's usually sheathed at your side, but you can swipe the screen with two fingers at any time to draw it. Once drawn, it can be used like other actions such as "look at" and "speak to" and replaces the "hand" icon when interacting with people and objects. You might just use it to innocently cut a rope — or to kill someone and avoid running errands for them. This usually has consequences, so it's not generally recommended, but it's a fun addition if you do decide to go that route. There are also many different animations for killing people, so definitely take some time to explore that option.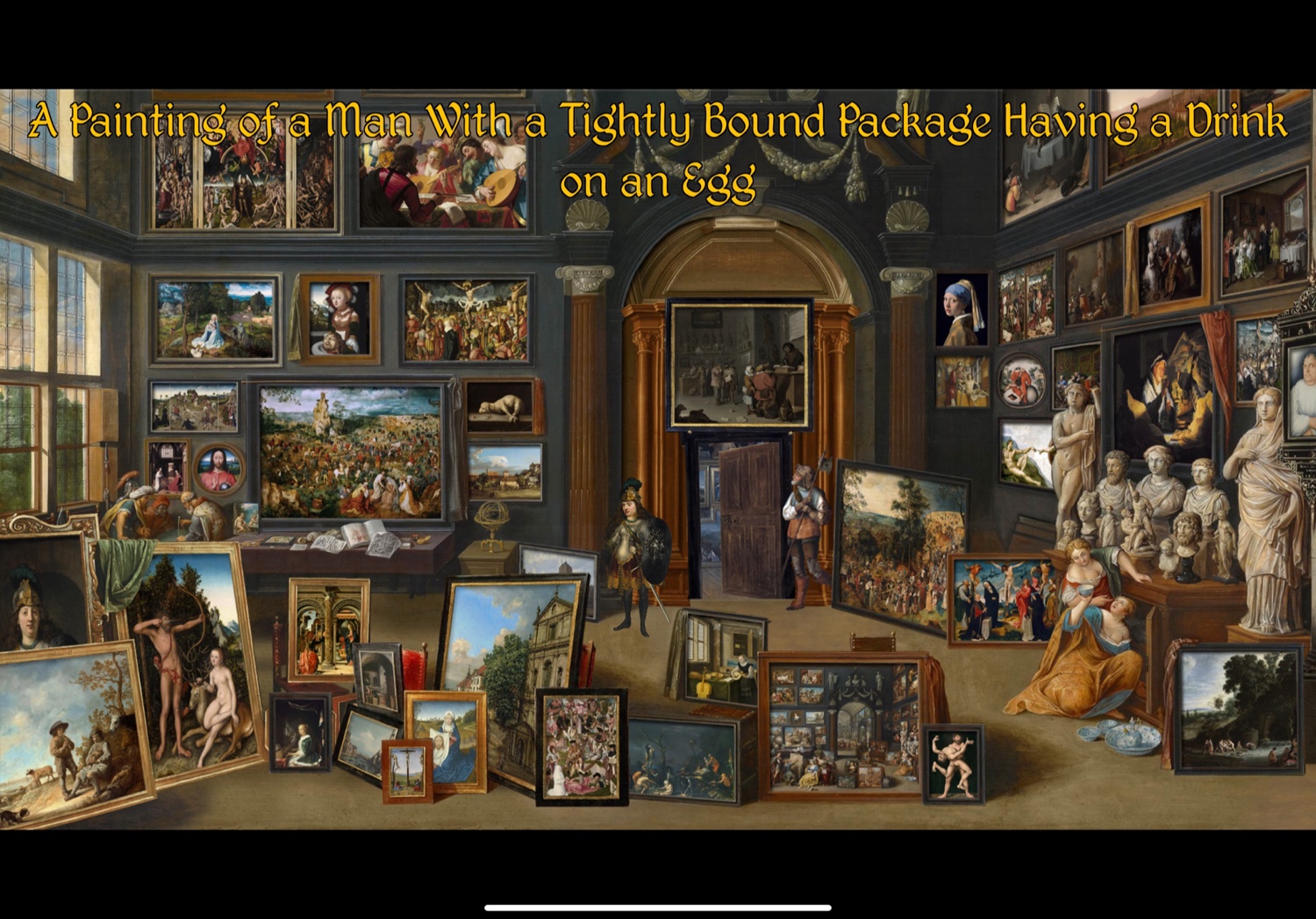 Characters you'll meet include Jesus as a street magician, the protagonist from the previous game, the Girl with a Pearl Earring, animal-faced demons, a pettable tiny lion, and many poor souls being tortured in various ways. You'll have to win a talent show, solve a treasure hunt, and find a young, supple boy for a pair of questionable men. While the puzzles themselves are fun to solve, the real star of the show is the humor. Take your time with the game and exhaust as many dialogue options as you can to truly milk it for all its worth. There are humorous descriptions for every character and object you encounter, so it even pays to let your finger linger on things before choosing how to interact with them. And once again there's a room full of paintings that the game borrowed from so you can identify them and maybe learn something on the side. It's not a long game, but it's filled to the brim with details.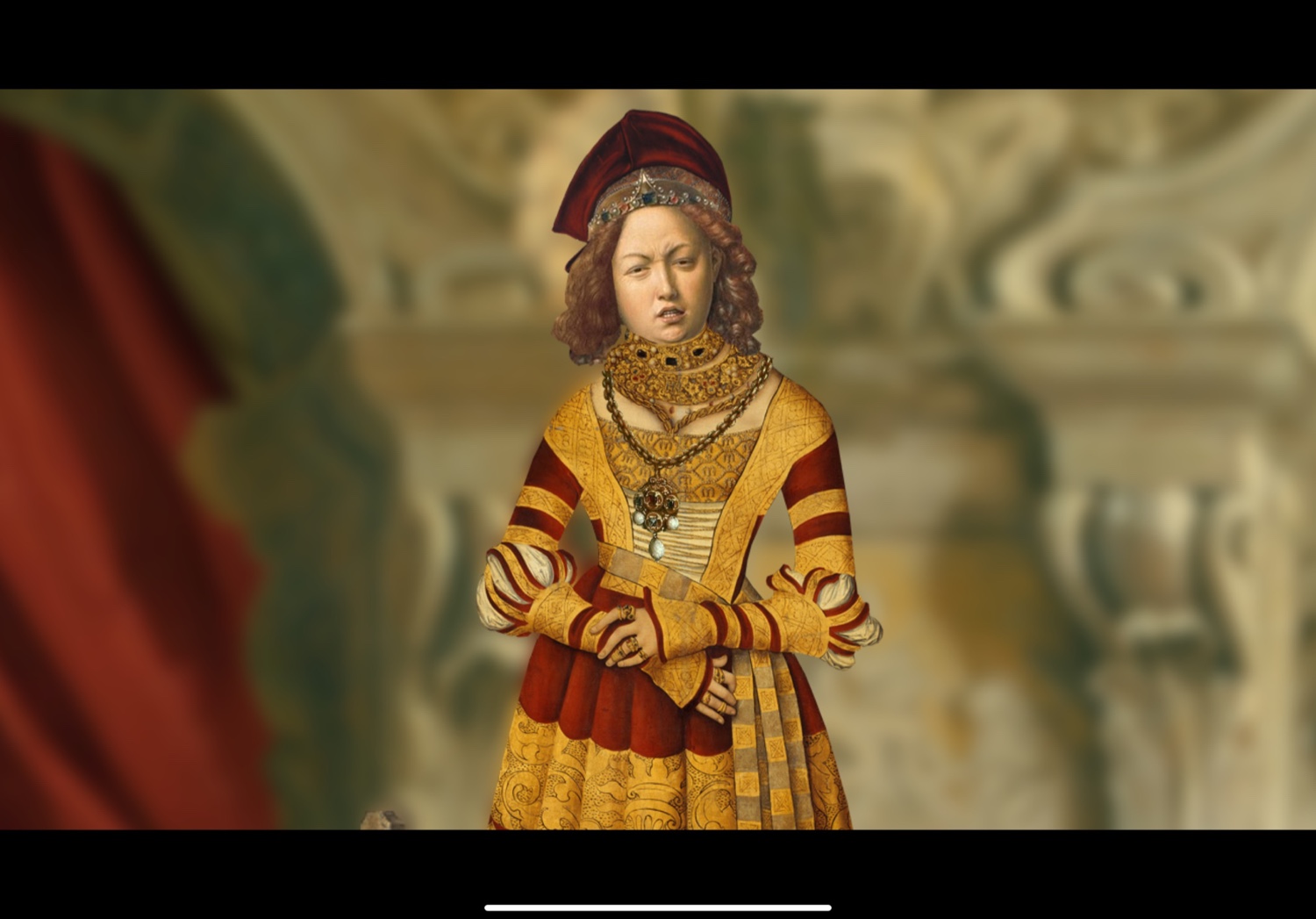 I really have nothing bad to say about The Procession to Calvary. Some clues could have been clearer, but overall the puzzles were well-designed. I might have appreciated some sort of log book to keep track of who needs what, but part of the reason I forgot was due to a long break between sessions because of my iPad breaking. I do wish it had achievements like the Steam version does, though, especially since there are multiple endings and lots of Easter eggs to find. Even looking at the descriptions for the Steam achievements is not necessarily enough to know if I've completed those tasks. Still, it's a small sacrifice for the ability to play on a touchscreen.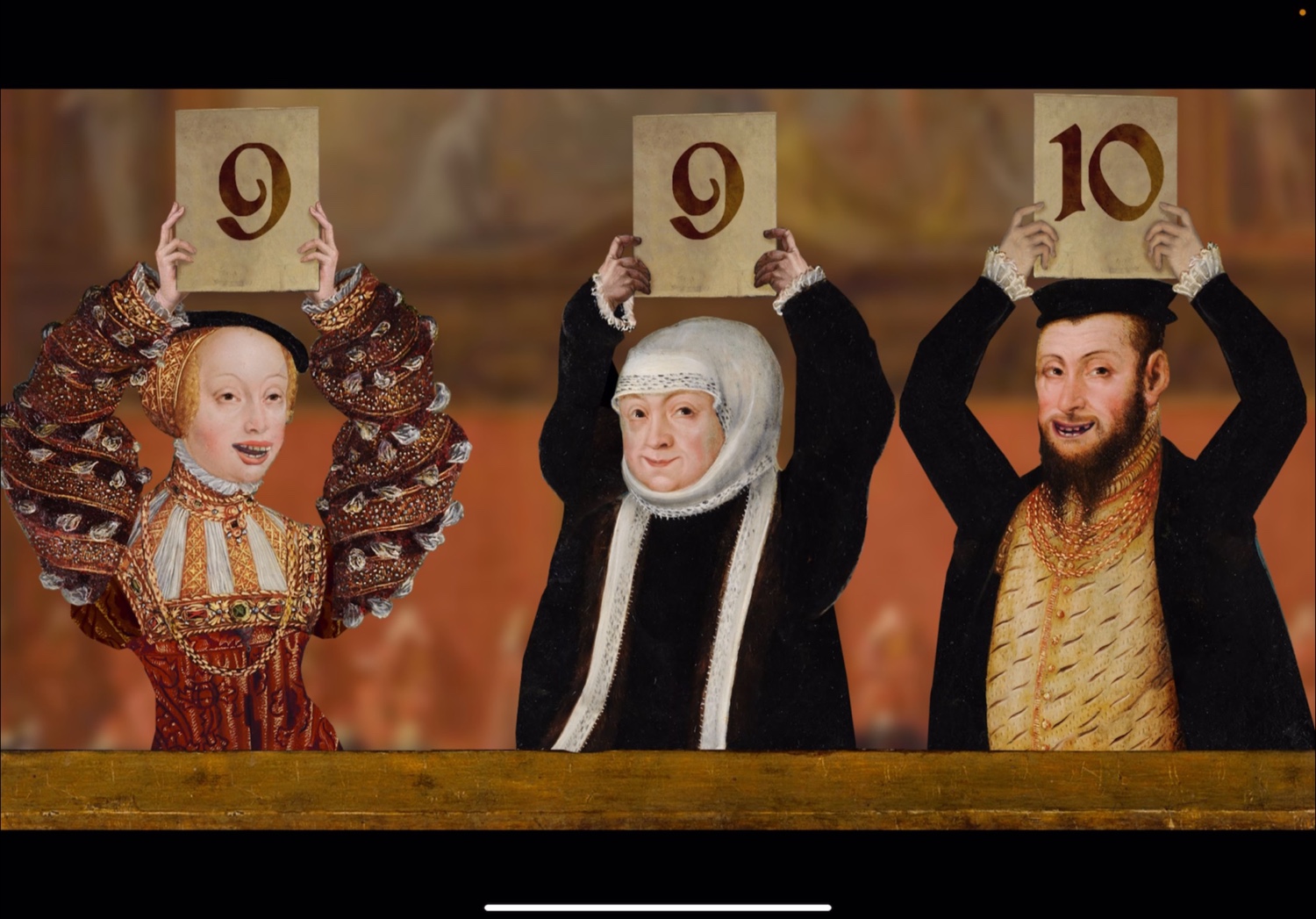 Joe Richardson continues to prove that Renaissance paintings make excellent material for point-and-click adventures. I'm pretty sure I won't get sick of this format as long as he's willing to keep making them. Of course, the artwork can only carry a game so far, but his irreverent and over-the-top humor is what sells it. If you're looking to get a good laugh before this nightmare year ends, grab The Procession to Calvary here and start your quest to behead Heavenly Peter.
And if you get stuck on any puzzles, try my walkthrough guide.