There is No Game: Wrong Dimension
By: Draw Me a Pixel
Draw Me a Pixel's There is No Game: Wrong Dimension is one of those games that stayed in my peripheral vision for a while. I was slightly aware of it as something I should care about, but didn't really pay close attention until it was recently announced for mobile devices. The Jam Edition released first, as a short fifteen-minute taste of the kind of puzzles and humor to expect from the full game. I knew from those few minutes that Wrong Dimension would be something special and that I absolutely had to play it. And I'm happy to report that I was completely right. 2020 is almost over and I had my Game of the Year picked out, but this may unseat it. You're better off playing it without reading anything that might ruin the many surprises, but I'll do my best to avoid any big spoilers.
There is No Game is all about about breaking the fourth wall. The narrator doesn't want you to play the game and will first try to trick you into quitting. If that fails, he'll attempt to convince you not to play. If that doesn't work and you persist — as you should — he'll start putting up roadblocks to try and stop you. He can't help himself, though, so he keeps dropping gentle hints as to how to get past his obstacles. If you stick with it, eventually you'll both end up sucked into an alternate dimension and be forced to work together to find your way back home. Throughout the adventure, he's often rude and snarky, but also an invaluable companion. You're the one with the fingers and the ability to control things, but he's always happy to chime in with some helpful advice.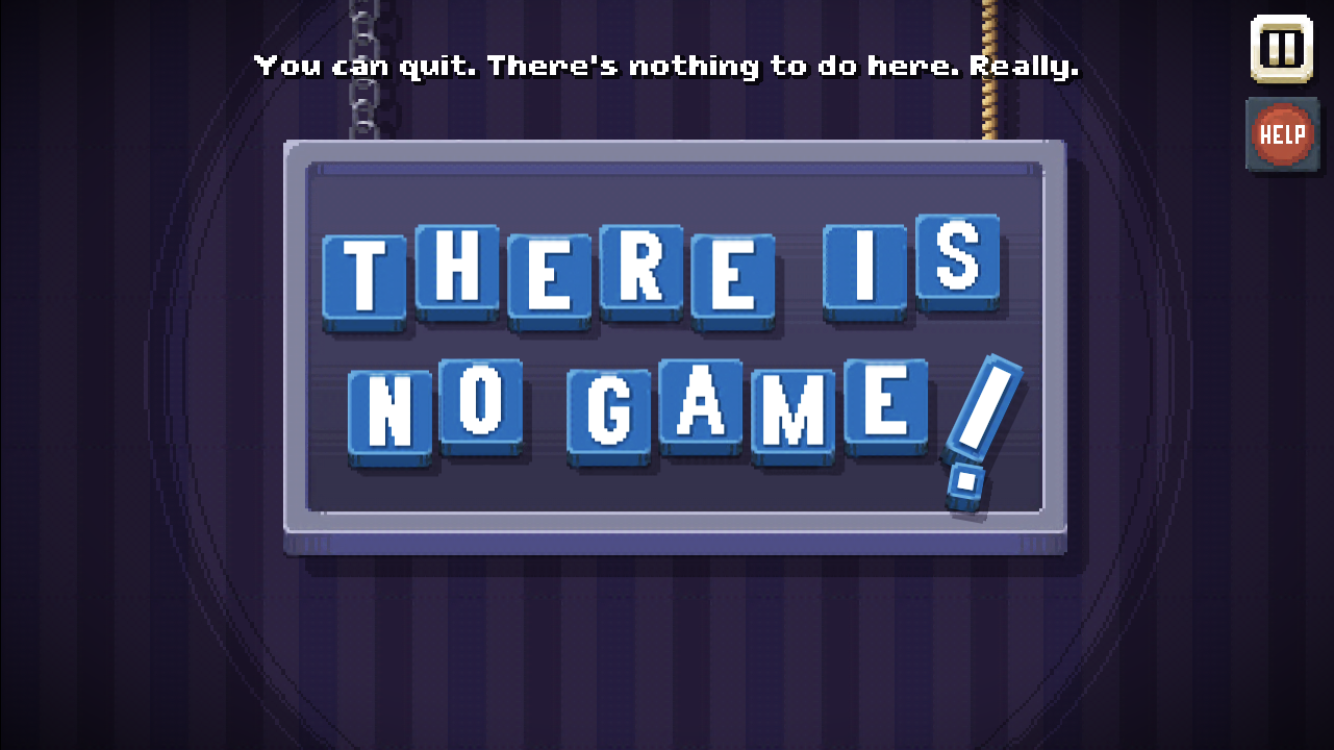 The journey will take you to a retro point-and-click dimension inside a CRT TV where you can look in from all four sides. There's an RPG where you can't take control of the hero, but you can help guide him. There's some big nods to mobile gaming, especially the dreaded free-to-play, and even a section that has you hack a smartphone. I'm afraid to even discuss my favorite parts because so much of the fun is in the surprises and the discovery. But each chapter is very different from the last and endlessly entertaining. The humor is spot on and had me chuckling from beginning to end, but there are also some emotional parts, too.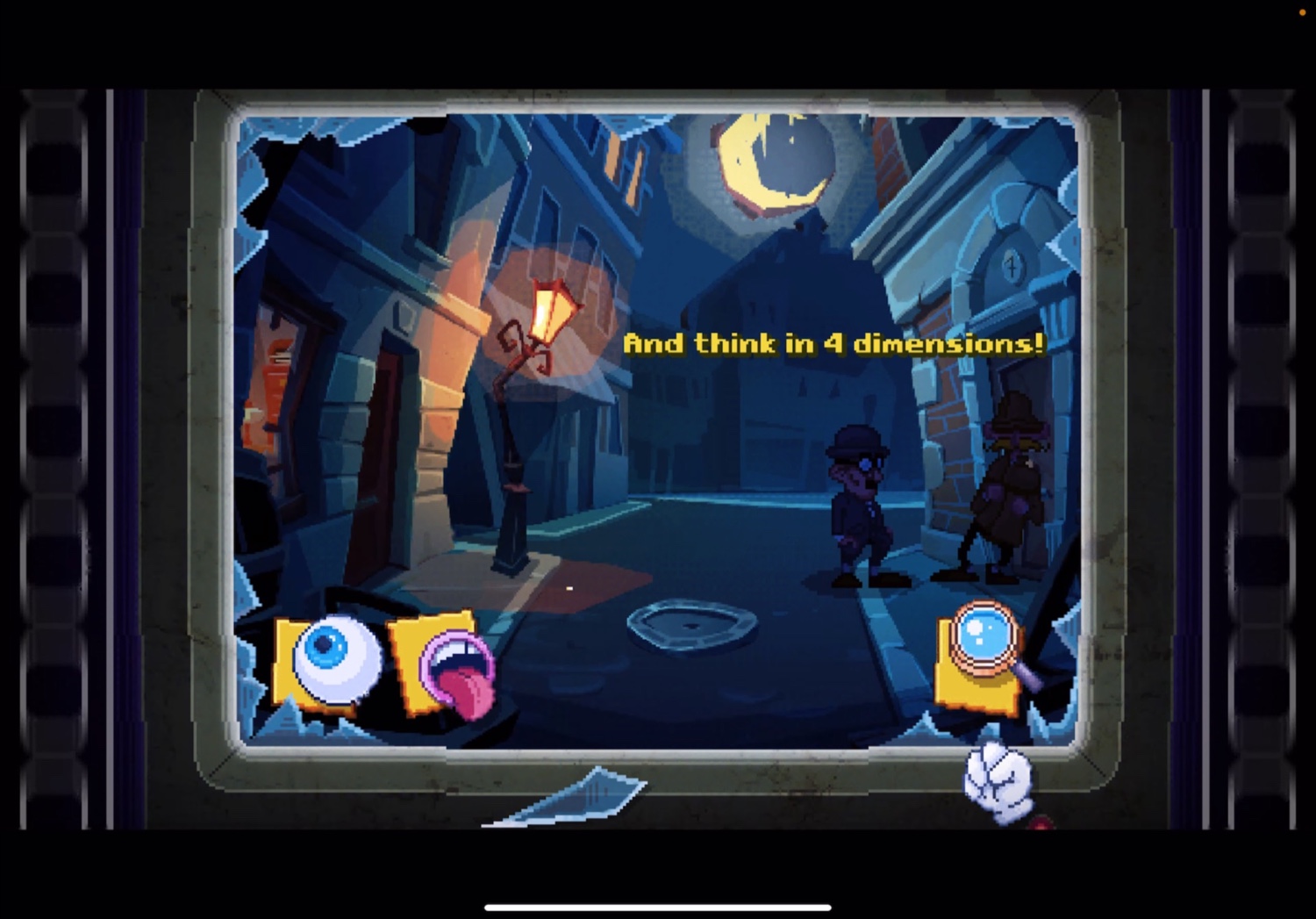 What makes There is No Game stand out so much is the way everything blends together so flawlessly. The puzzles are clever and often require out-of-the-box thinking, but they never feel forced or out of place. They work together with the story and narrator to pull everything along. Even when I was mildly annoyed with the game — like the more reflex-based parts — I was also impressed by how well the developers were able to take specific constraints and fit them to different game genres. The RPG dimension was the most stressful for me but also one of the most enjoyable because of the unique approach to it. Again, I'm being incredibly vague because I want you to be just as surprised by it as I was.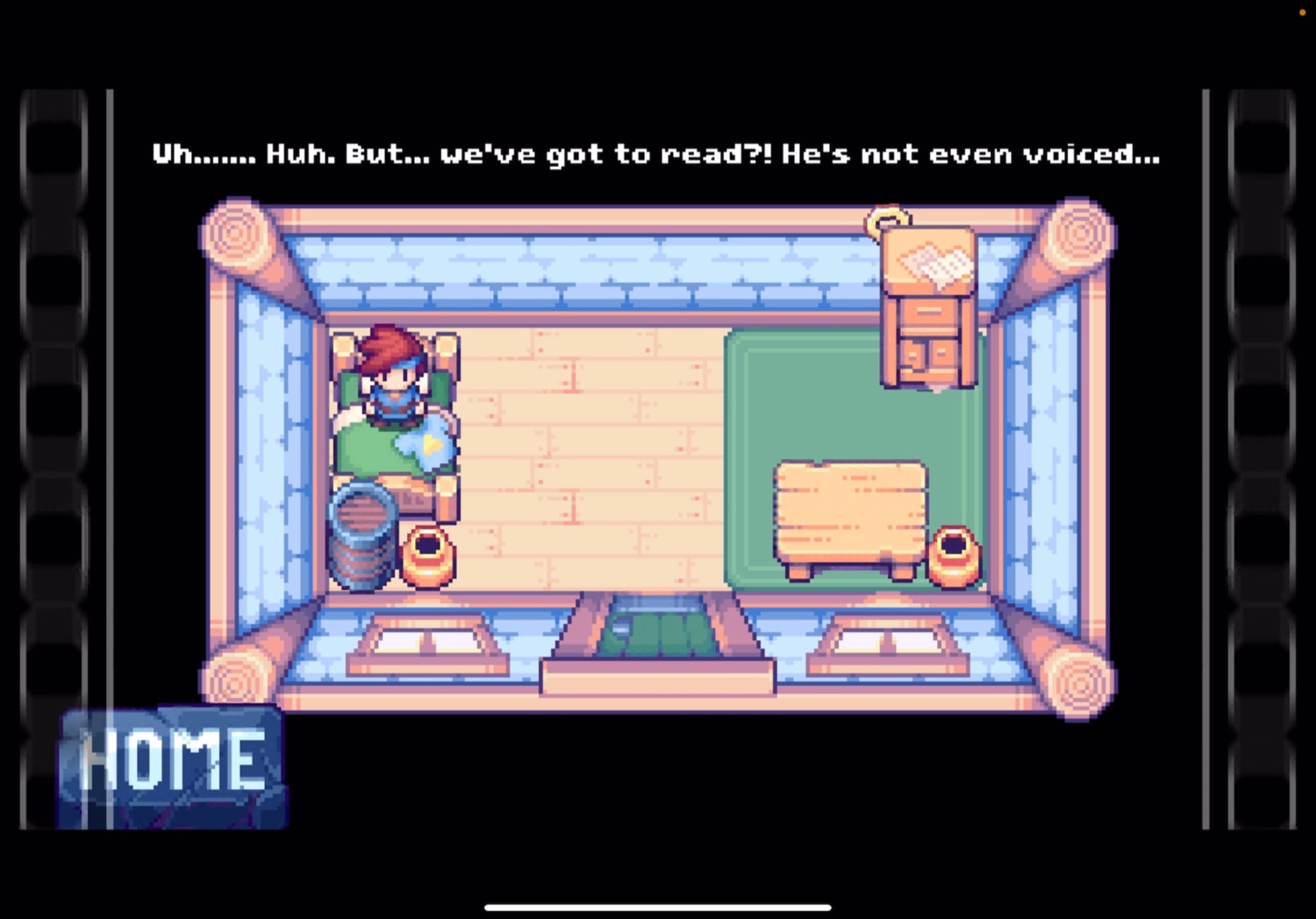 Even when I was stuck on a puzzle for a while, the answer was always there if I just messed around some more or stared at it for a while. There are hints if you need them, but I was determined not to use any and the game was much more rewarding because of it. It meant my gameplay videos dragged at times, but it was still worth it. I recommend taking a break if you're stuck instead of using hints. The narrator also often nudges you in the right direction, so pay close attention to him.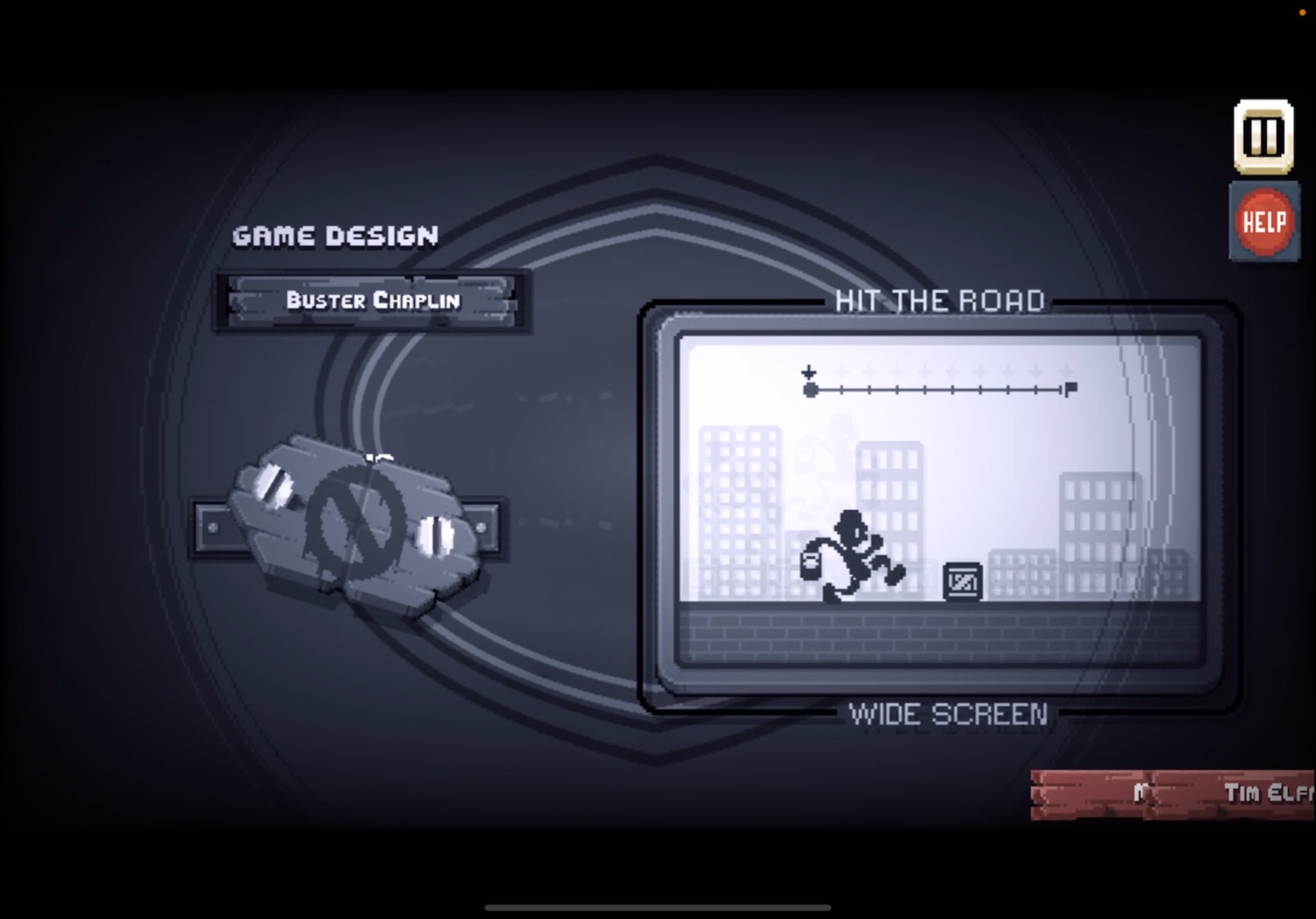 The controls work perfectly with a touchscreen since the gameplay was initially designed for a mouse. You simply tap the screen or drag objects around with your finger. It also includes all the same achievements that are available on Steam, something which is becoming quite rare these days. There's no iCloud sync, unfortunately, but if you have an iPad, I recommend playing on there over an iPhone. Even though it won't be full-screen, the black bar at the bottom serves as a good buffer for the inventory, especially if you're using a device with a home bar. But the developers did update it to make the home bar require two swipes instead of one to close the app, so it should be fine even on an iPhone without that buffer.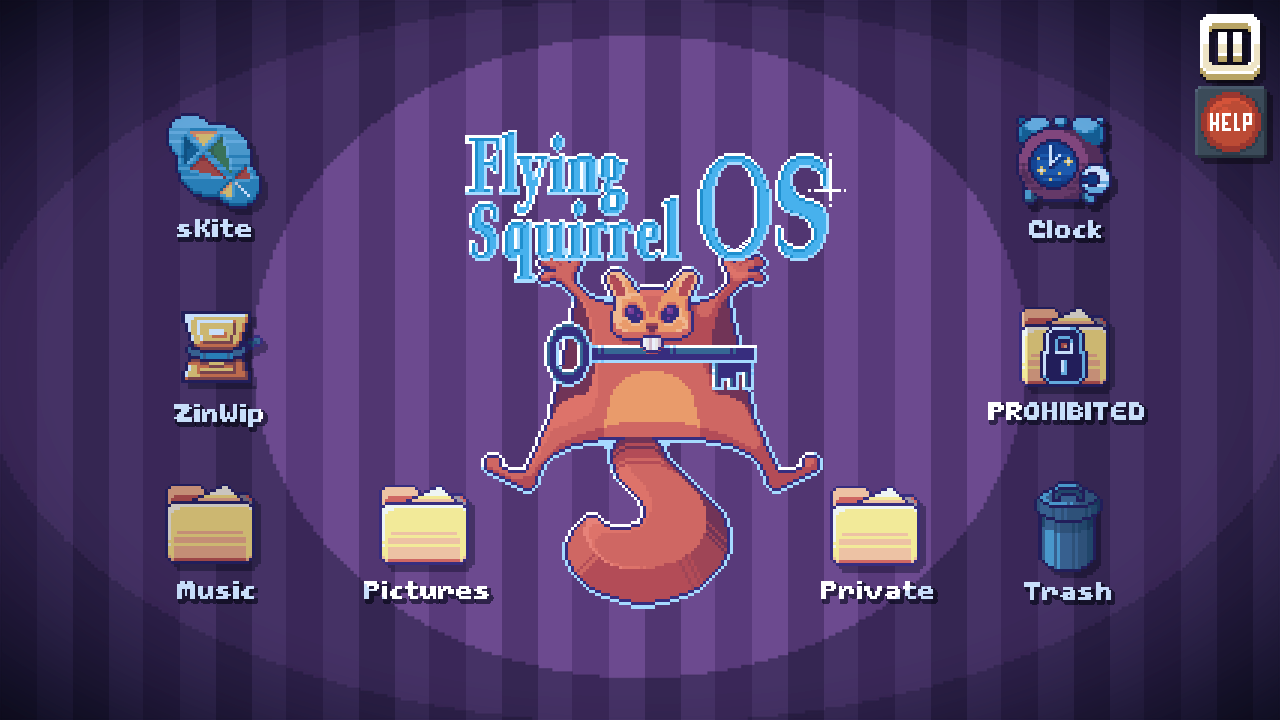 There is No Game: Wrong Dimension is as close to perfection as can be expected from a narrative-based puzzle adventure. It's filled to the brim with clever puzzles, laugh-out-loud jokes, tons of twists and turns, and just endless amounts of charm. I missed a few achievements in my first playthrough, so I'm looking forward to revisiting this world — or worlds — to search for them. I can't really imagine that anyone would dislike this game. So please just take my word for it — even if this review is light on details — and grab the non-game here.
And if you get stuck on any puzzles, try my walkthrough guide.