Day Repeat Day
By: Kimmo Factor / gimblll
Although I'm a fan of match-three games, that's not what grabbed my attention with Kimmo Lahtinen's (of Barbearian fame) upcoming Day Repeat Day. I could see from the teaser that there was far more going on here than your typical match-match three, and it reminded me of mysterious story-driven games like Simulcra, HoloVista and Circulous, where things aren't what they seem. I was lucky enough to get early access to it and played through the first day on my job at JokiJoki, which you can see in my video below.
The game has you starting a job for a shipping company, but to your surprise, instead of moving cargo around, you're given match-three puzzles to solve. The puzzles themselves have been pretty straightforward so far, but I don't mind. I see them more as a storytelling device than anything else. I could be proven wrong, but based on the weird cutscene at the end of Day 1 and the conversations I had with my boss, I expect some weird stuff to go down.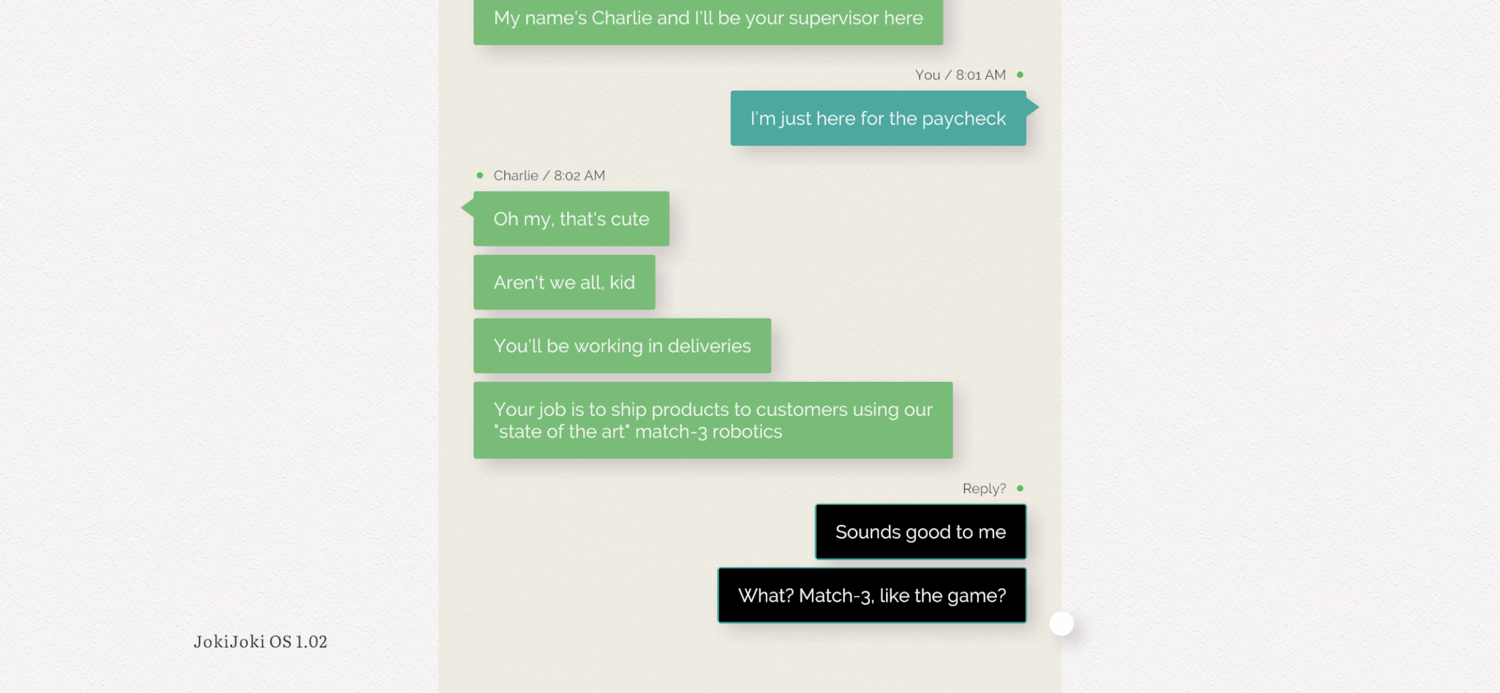 I'm excited to get back to the game and see where this all goes. It's also a fairly long experience for something like this, as the developer estimates it should take about five to six hours to play through. Day Repeat Day is scheduled to release on April 14 on iOS and PC and I'll be sure give further impressions once I've played through the whole game.