Machinika Museum
By: Plug In Digital / Littlefield Studio

Fireproof Games' The Room series was so revolutionary, especially for mobile, that it's no surprise that it became its own genre. While it's hard to match the innovation of the original, a number of developers have thrown their hats into the ring, and the better ones do something unique to stand out. Littlefield Studio's Machinika Museum does so by putting you in the shoes of a researcher examining alien artifacts for a museum to assess their utility. Though on the short side, it does a great job combining realistic graphics, tactile puzzles and new tools that set it apart from the competition. Yes, it wears its inspiration on its sleeve, but it's far more than a clone and a must-play for any puzzle box fans.
The game starts with you fixing up a 3D printer so you can use it to duplicate small objects. The reason isn't clear right away, but becomes apparent soon enough. Then, each of the subsequent chapters has you unboxing and then inspecting a different piece of alien technology to try and get it working. You need to look for hidden switches and clues and figure out what each piece does. You'll have several tools at your disposal. Aside from being able to duplicate some items, you'll have an endoscopic camera that can be used to look around inside certain artifacts, either to fix them or find a clue. There's also a handy screwdriver that can be adjusted to fit just about any shape.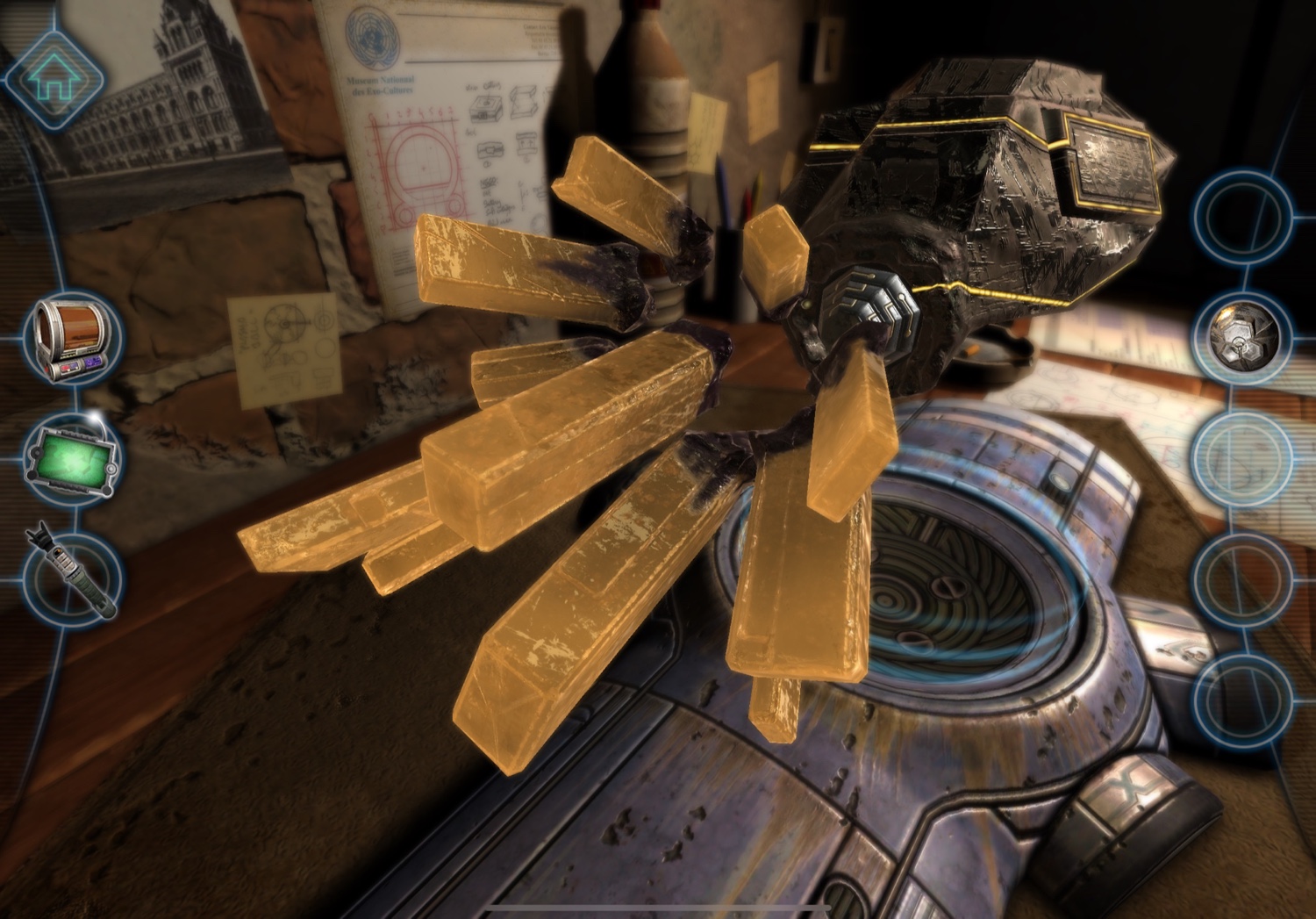 While some puzzles are trickier than others, none of them were so difficult that I was stumped for too long. There's a nice variety, though, so no type of puzzle overstays its welcome and there isn't a lot of filler. I especially liked how the endoscopic camera was used in a number of different ways that each seemed realistic. Most importantly, it's exciting to uncover what each artifact actually does, then see how they work together. And the graphics, combined with the tactile controls, make them all feel like real objects you could handle. Though the game is on the short side, the quality is there.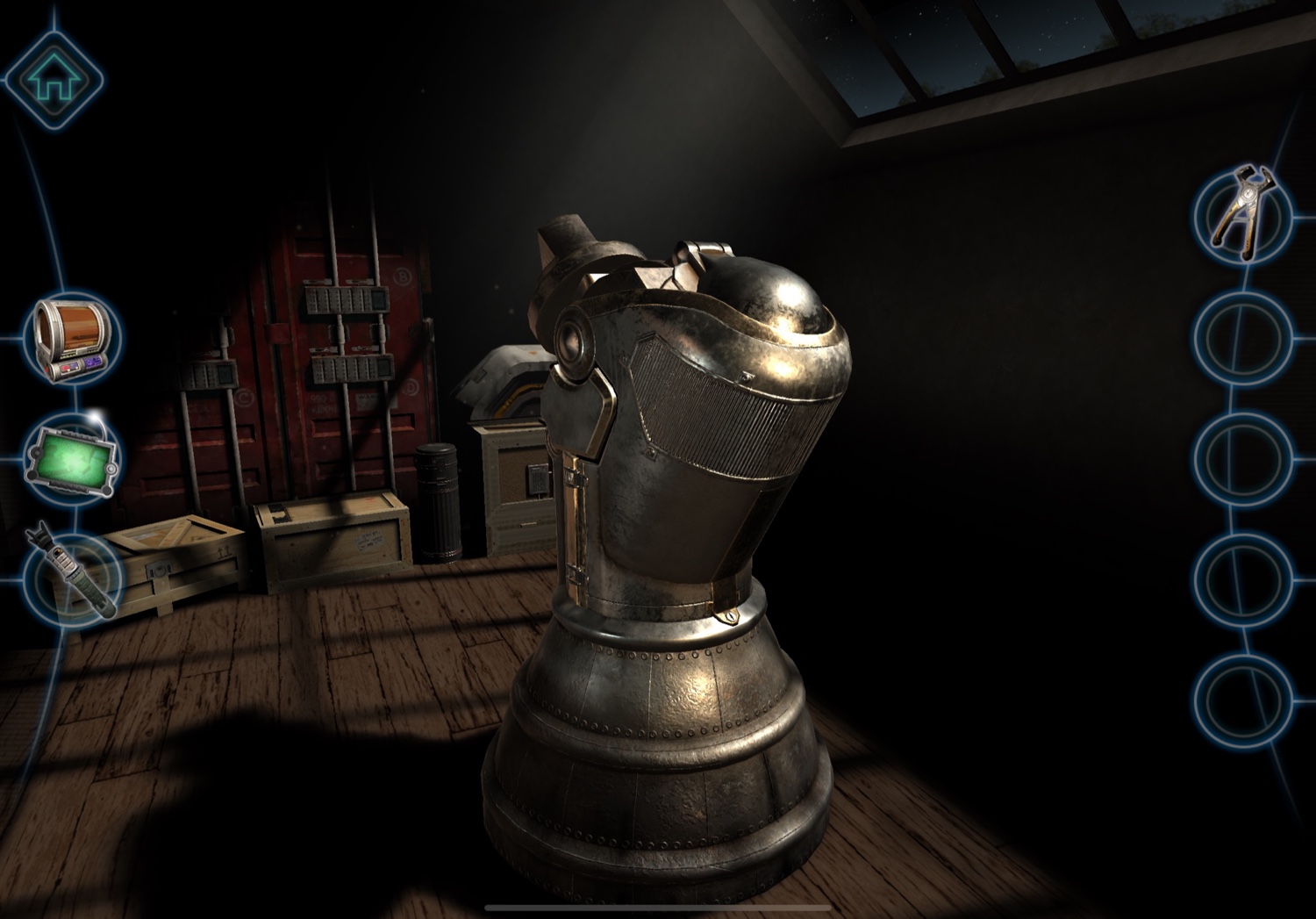 Quite frankly, there aren't enough puzzle box-type games in the App Store, so any new entry to the genre is very welcome. But Machinika Museum is not just riding on the coattails of other successful games. It creates a compelling universe — with at least one sequel planned — that I'm eager to return to. It might not take you more than an evening or two to complete the game, but it will be time well-spent. And since it's free to try on iOS with an IAP to unlock the full game, you have nothing to lose by downloading it. So grab Machinika Museum here and reveal the mysteries locked inside this alien technology.
And if you get stuck on any puzzles, try my walkthrough guide.