Sky: Children of the Light
By: thatgamecompany
Sky: Children of the Light is the latest game by thatgamecompany, and it's similar to Journey. It's a massive multiplayer online game (MMO) in which you can fly around beautiful landscapes and join with others to solve simple puzzles. I have a generic guide here, but wanted to break things down into more specific ones. There are lots of spirits to collect that get added to your constellations and some can be tricky to find. This guide will show you where all the Season of the Little Prince spirits will be found once the season starts.
Walkthrough Guide | Spirits & Wings | Seasonal Spirits | Currency Guide | Seasonal Candles | Daily Quests | Review
Season of the Litte Prince – Beta
The Season of the Little Prince is almost here! This guide will show you where to find all the seasonal spirits so you can collect their expressions and cosmetics.
Here's my seasonal candle guide.
Here's my guide for the Starlight Desert Rose quests.
All six seasonal spirits this season are found in the Vault of Knowledge. There's a new doorway that leads to a new area called the Starlight Desert. All six spirits are found there.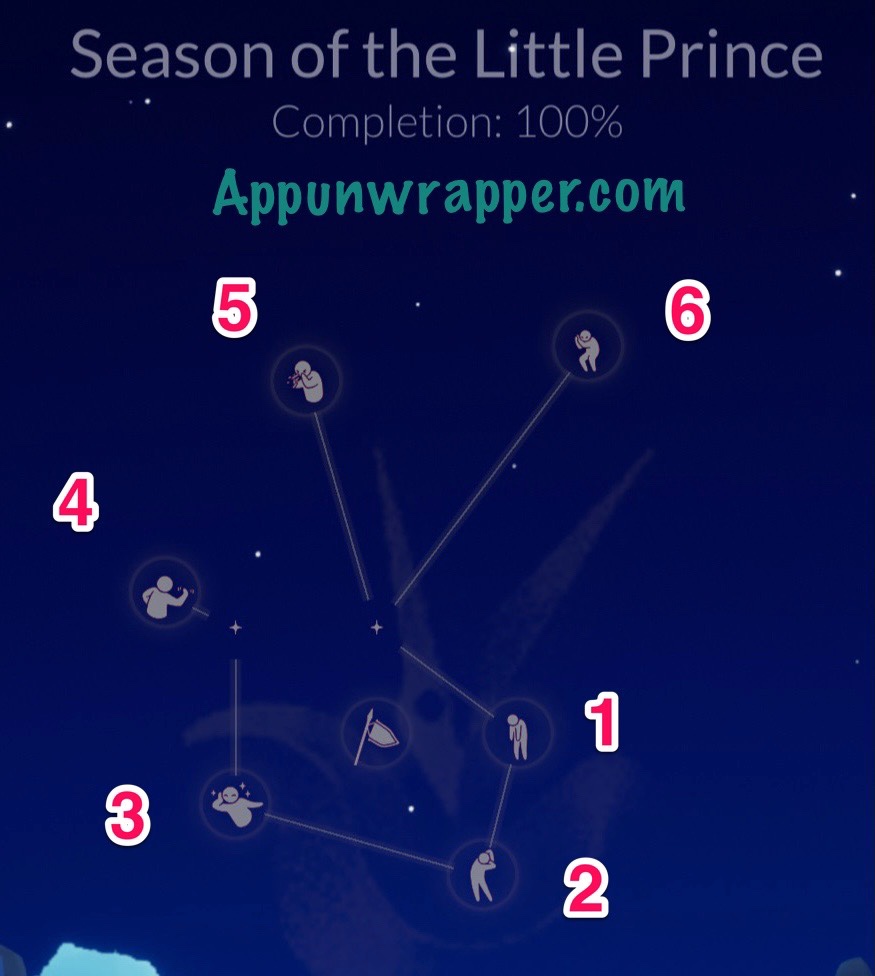 You can watch this video for all 6 seasonal spirits and all 3 winged lights, or continue below for each individual spirit.
1. Slouching Soldier:
2. Stretching Lamplighter:
3. Gloating Narcissist:
4. Beckoning Ruler:
5. Sneezing Geographer:
6. Star Collector:
There are also three new wings added to the area. You can find them using my video below.
Walkthrough Guide | Spirits & Wings | Seasonal Spirits | Currency Guide | Daily Quests | Review