Hi everyone, and welcome back to My Week Unwrapped, where I discuss all the games I've been playing over the last seven days. There was another Genshin Impact update this week, so once again that took up a lot of my time. I still managed to fit in a few other games, and some are very worth checking out. My favorite is Kitty Q, which I played a few weeks ago but is now available for everyone. Anyway, let's get started!
Kitty Q – A Quantum Adventure
I wrote about Kitty Q when it was first announced and had only good things to say about it. It released this week and I played through it again for my walkthrough and am even more impressed with it. It's not a long game, but it's completely free without any ads or IAPs and so full of charm. It's educational, and every puzzle you solve ads an entry to the Kittypedia, the game's version of Wikipedia. It's completely optional, but if you want to learn more about the science behind the game, you can read up on it there. You can also unlock costumes for your cat and even listen to the catchy theme song as you play if you put on the in-game headphones. Everything about the game just oozes quality and it's a must-play for cat-lovers and puzzle fans of all ages.
Get Together: A Coop Adventure
I was a big fan of Tick Tock: A Tale for Two, an adventure game that you play cooperatively with a friend. I liked the idea of us each having our own copy of the game and needing to communicate what we saw on our screens in order to solve puzzles together. I was hoping for more games like it, and now Studio Sterneck has brought us Get Together: A Coop Adventure. This one is more of a puzzle platformer, as you have a character you move around and even have to jump at times. I've been playing with the same friend again, using Discord to communicate long-distance. Overall, we've been enjoying it, though some of the puzzles could use better telegraphing. The jumping controls are also a bit too fiddly, considering there's at least one puzzle where you need to jump with accuracy or you'll have to restart it. The game does seem trickier than Tick Tock, forcing us to really combine our brains to figure things out. It's also taking us longer to finish because of that, so I we'll continue over the weekend and I'll hopefully have more impressions for you then. But if you like co-op games and have someone you can play with, I thinks it's worth it. Just keep in mind you do each need your own copy of the game, or at least two different devices running it.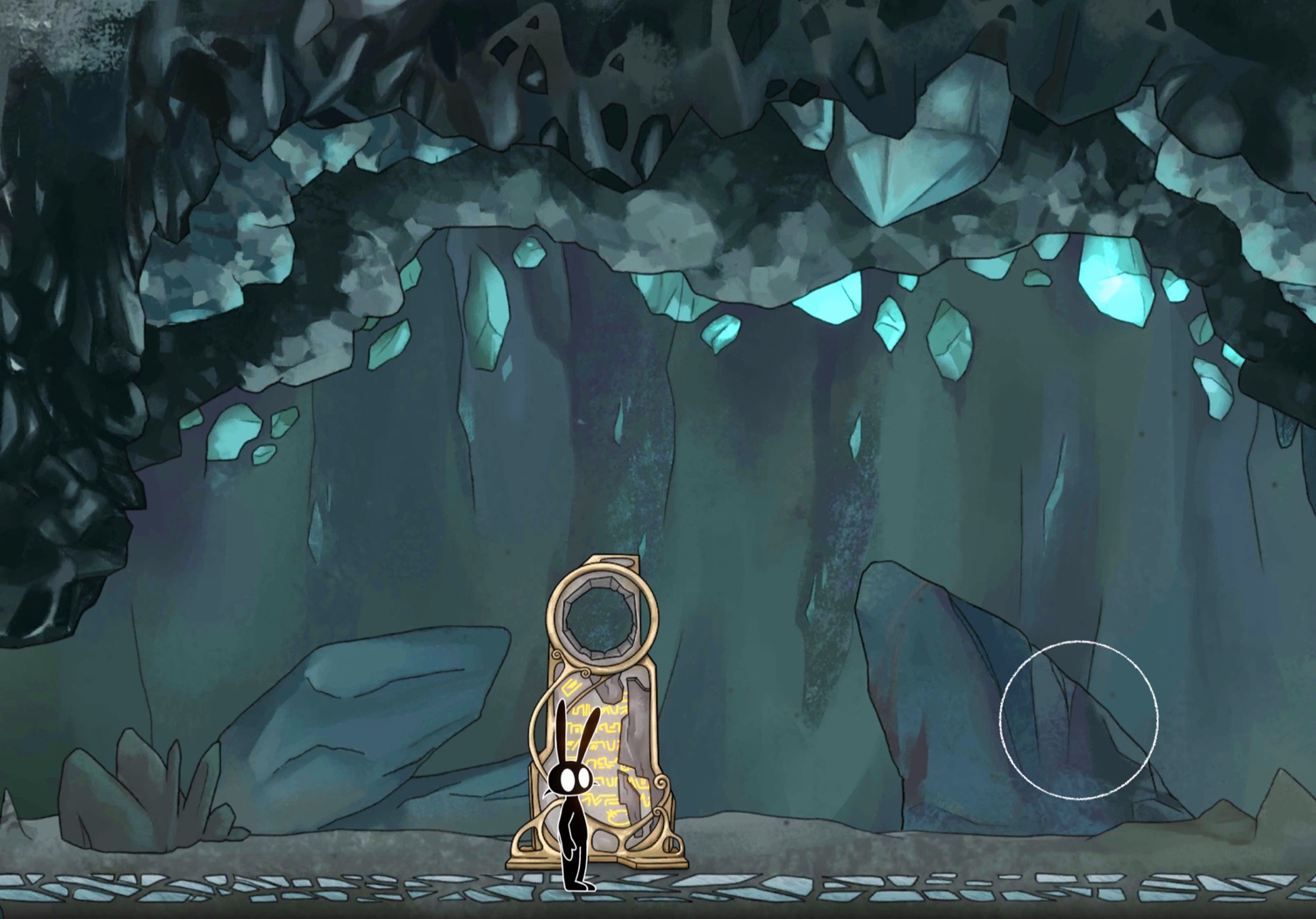 Hundred Days
Hundred Days is a relaxing wine-making simulator in which — as it usually goes — you've been saved from your boring dead-end office job by your inheritance of a vineyard. So far, I've only played about a half hour and there is a lot of information to take in. But I'm enjoying the story mode with its cast of playful characters and tongue-in-cheek dialogue. It's also very easy on the eyes. I need to play more to form a proper opinion of the game, but you can watch my gameplay video below to see what it's like.
Monument Valley 2
Out of nowhere, Monument Valley 2 got updated with a new chapter called The Lost Forest. It's always a pleasure to revisit the Monument Valley franchise, and as usual it's a sight to behold. Sadly, I finished it in 10 minutes, as it didn't offer much of a challenge. It still felt a little more like the original game so I appreciate it. But it was a bit of a tease to get back into the series for a few minutes and then be done. If you haven't played the game yet, though, it's on sale for $1.99. The original is also on Apple Arcade, so you have options.
Arctictopia
I've been making my way through the lovely Arctictopia over the last few weeks and finally finished all 125 levels. As I said last week, there are some tricky puzzles throughout, but the difficulty curve is a bit sporadic. I still enjoyed the game and look forward to future projects from this developer. Everything about the game felt like a work of love and I especially loved the last level, which took me quite some time to solve. I wouldn't mind some more content like that, but even if not, I'm happy with what we got. If you're a puzzle fan, definitely give Arctictopia a try. I also have more videos here.
Genshin Impact
And last, I played a lot Genshin Impact this week since the 2.2 update arrived, along with a new island and quests to go with it. It also started on a very disappointing note, as I was hoping to get Childe from the limited gacha banner and instead I got Qiqi, a standard character who's available all the time. But then I couldn't just let it go, so I kept throwing primogems at his banner and got him after another 40 or so rolls. So in the end, it didn't work out too badly. I'm building him while I continue making my way through the new content and now I don't have to miss out on him for a third time. So my love/hate relationship with Genshin Impact continues!
And that's everything I've been up to this week! I also continued watching Succession and am now in middle of the second season. And last weekend I watched the 2017 It: Chapter One with a friend and we're about to go watch Chapter Two. It's good fun that reminds me of Stranger Things. Anyway, let me know in the comments section which games you're enjoying and I'll see you back here next time with more of My Week Unwrapped!