Hi everyone, and welcome back to My Week Unwrapped, where I discuss all the games I've been playing over the last seven days. This has been a pretty busy week with some notable releases. My personal favorite is Towscaper, even though it's not really a game but more of a toy. There's also a lot going on in Genshin Impact still, so that's eating up some of my time, though not quite as much as the previous week that brought the new update.
Townscaper
I'd been looking forward to the chill city-builder, Townscaper, ever since I saw the developer teasing it with GIFs on his Twitter account. They looked like magic. Oskar Stålberg made the super stylish Bad North, so he really knows his stuff. Townscaper first released on PC, but it always looked like a perfect fit for touchscreens. And now that it's out on iOS and Android, I can confirm that it does indeed work beautifully on mobile. It also looks just as great as Bad North, but it's less of a game and more of a toy. You basically tap the screen to create sidewalks and houses, and as you keep building on them, the algorithm decides how they should look. It's a lot of fun, whether you're someone who likes to spend hours in city/building games, or someone like me who never does. It's just so easy to get into and completely engrossing. I wrote a full review here if you want to learn more and I've also picked up a few more tricks since then, which you can see in the videos below.
Pinstripe
Pinstripe is another game that first released on PC, though it was initially announced for mobile as well. It had been so long since it's initial release and we heard nothing about it coming to iOS, so I just assumed it was never happening. Then, out of nowhere, it popped up on the App Store this week. At just $1.99, it was easy to take a chance on it. And I do love the animation, atmosphere, and voice acting. Even the gameplay itself can be enjoyable. But the controls make it an exercise in frustration. On my iPad, the left and right movement buttons and stuffed in the left corner, with the jump button in the right corner. There is no comfortable way for me to hold my iPad and hit those buttons. I struggled a lot with them. I was still willing to try and play it that way, but the save system is what ultimately killed my interest. I was stuck at some point and couldn't see the way forward. So I wanted to take a break and try again later. But the game has an old-school save system. You can't just quit at any point and assume it will save your progress. And in the half hour I spent with the game, I only came across two save points. Neither was close to where I was when I wanted to take a break, so I had to backtrack quite a bit to save. That basically killed any motivation I had to continue playing. If that doesn't bother you, or the poorly situated controls, by all means give it a try.
Unholy Neighborhood
Unholy Neighborhood (aka Unholy Adventure) is a point-and-click adventure in which your wife disappears and you head out to look for her, only to discover that the world has basically gone to hell. People are acting like zombies, you meet actual demonic beings, giant tentacled creatures, talking rats… and that's just in the first hour. The puzzles themselves haven't been too difficult yet and I only really got stuck when I failed to try every item in my inventory with every interactive object. I'm enjoying the game and want to see where it goes, so you'll definitely see more about it from me. I also started a walkthrough here if you need help.
Rubicon: A Conspiracy of Silence
I was excited to see a new game this week from La Belle Games, the makers of The Wanderer: Frankenstein's Creature, which was a beautiful game through and through. Rubicon is a text-based adventure that takes place partially on a phone interface. I'm a big fan of those types of games, and I was also intrigued by the idea of playing as a whistleblower. Unfortunately, the game is not really doing it for me. The writing is awkward much of the time and occasionally doesn't make sense, possibly because of imperfect localization. But aside from that, it has really strange pacing. There are transitions between scenes that take a long time and try my patience. Then there are points where the game just cuts me off while I'm in middle of doing something so it can move on to the next event or day. Sometimes there's a warning but usually there isn't, and it's quite jarring. Other times, I couldn't figure out what I had left to do, but the game wouldn't progress. Then I just tapped through a few random things and it started moving again. I really want to like the game, but I'm finding it hard to with all these odd design choices. Anyway, you can get a better idea of what the game is like from my videos below.
Get Together: A Coop Adventure
I mentioned Get Together last week when I started playing it, and my friend and I finished it this week. It was fun to work together to solve the puzzles, though I think it tried a little too hard to be tricky. Some of the puzzles were a bit convoluted, and we even had to cheat on the last chapter because we couldn't figure out the solution. There's still a lot to like, but the co-op aspect of it isn't as seamless as it was with Tick Tock. If you do play, be prepared to occasionally send screenshots to each other when you get a bit tired of describing symbols and their locations to your friend. I'm glad we were able to experience this game, but I do think some of the puzzles could have been a little clearer, especially since the main challenge is supposed to be communication between the two players. Unfortunately, I don't have video of it since I couldn't get it to record with our conversation. But if you have a friend to play with and you like a challenge, give it a try. Just be prepared for some possible frustration at times.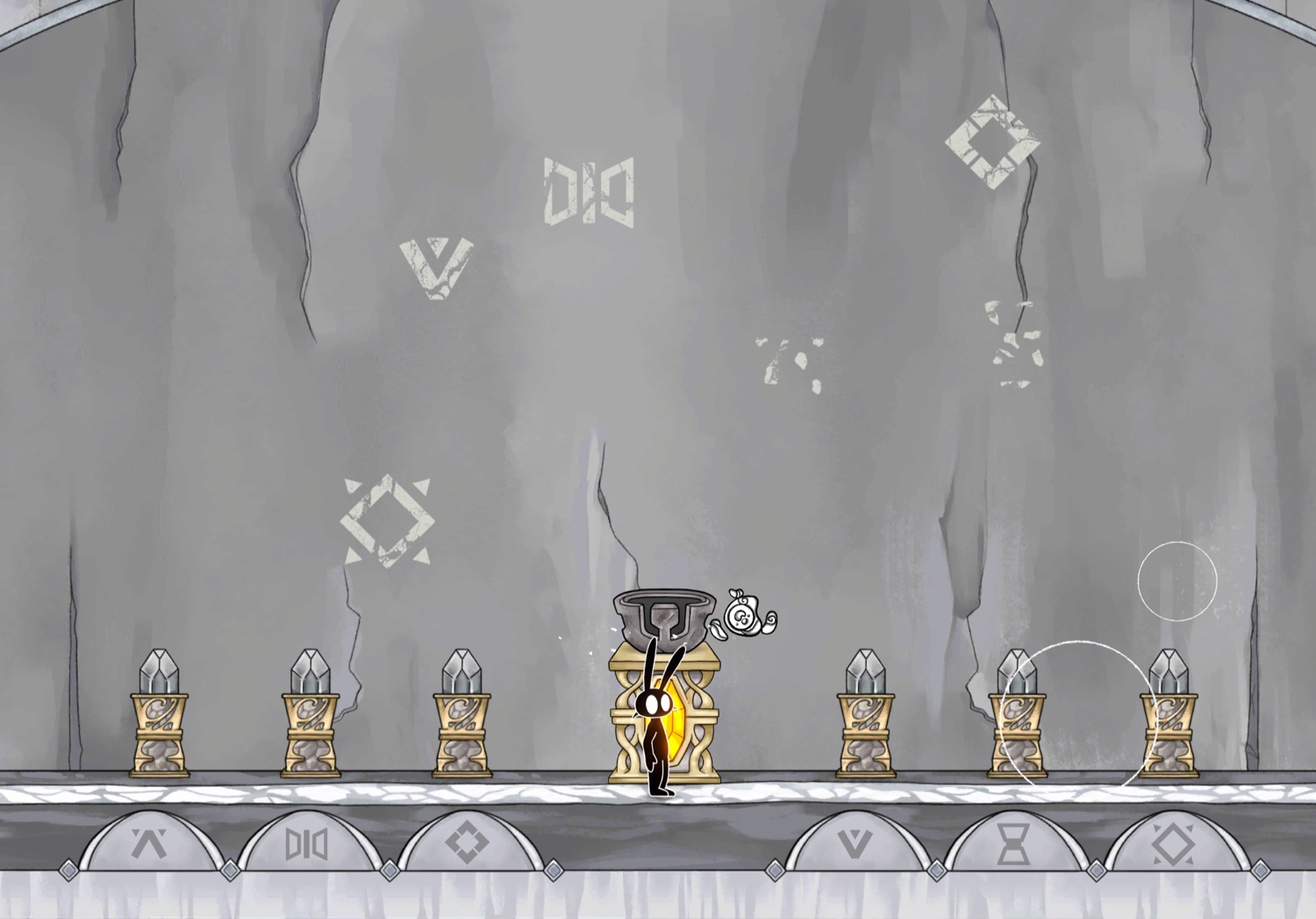 Genshin Impact
There's been a lot going on in Genshin Impact this week. I pretty much finished exploring Tsurumi Island, completed the musical rhythm event, and now started the Labyrinth Warriors event, which is their take on a roguelike. I also pretty much finished building Childe and now I'm trying to collect resources to level up talents of a few of my favorite and most-used characters. And that's about it! If you want to see more, I have plenty of videos.
Sky: Children of the Light
The Days of Mischief started this week in Sky, which is their version of Halloween. They went all out this year, with a whole new area called the Cackling Crab, where you can swim in a giant cauldron or fly on a magic broomstick. There's also more cosmetics to buy, both through IAPs and in-game currency. It's all quite impressive, though it does get hard to keep up with all the costs of the different events. There's even the Days of Feast coming after, which is being previewed in the beta version of the game. I love that they're giving the event areas more attention, but I don't like the constant FOMO (fear of missing out) if we can't get all the items. It's still nice to see, though, so make sure to check out the new area while you can.
And that's everything I've been up to this week! I also spent a lot of time shopping around for wireless earbuds to use while recording gameplay videos. I bought the AirPods Pro but they're too big for my ears and hurt after a short while. I tried a few others but they didn't work as well, especially the mics. So I'm still on the lookout for some good ones if anyone has any recommendations. Anyway, let me know in the comments section which games you're enjoying and I'll see you back here next time with more of My Week Unwrapped!