Dark Nights with Poe and Munro
By: DΓÇÖAvekki Studios Limited
[Update, 10/30/2021: The giveaway is now over. All the winners have been drawn and sent their codes. Thanks for participating!]
Dark Nights with Poe and Munro is a spin-off of the full-motion video (FMV) game The Shapeshifting Detective, featuring the radio co-hosts and secret lovers John 'Poe' Pope and Ellis Munro. The duo was one of my favorite parts of the original game and I was hoping it might come to iOS eventually. Well, that day is today and I've had the pleasure of playing through the first of six episodes so far. I'm loving being back with these two and I can see that I'm in for some zany hijinks. If you, like me, can't wait to play, you can purchase the game right now for $4.99. Or you can enter my giveaway for a chance to win one of five codes to download it for free!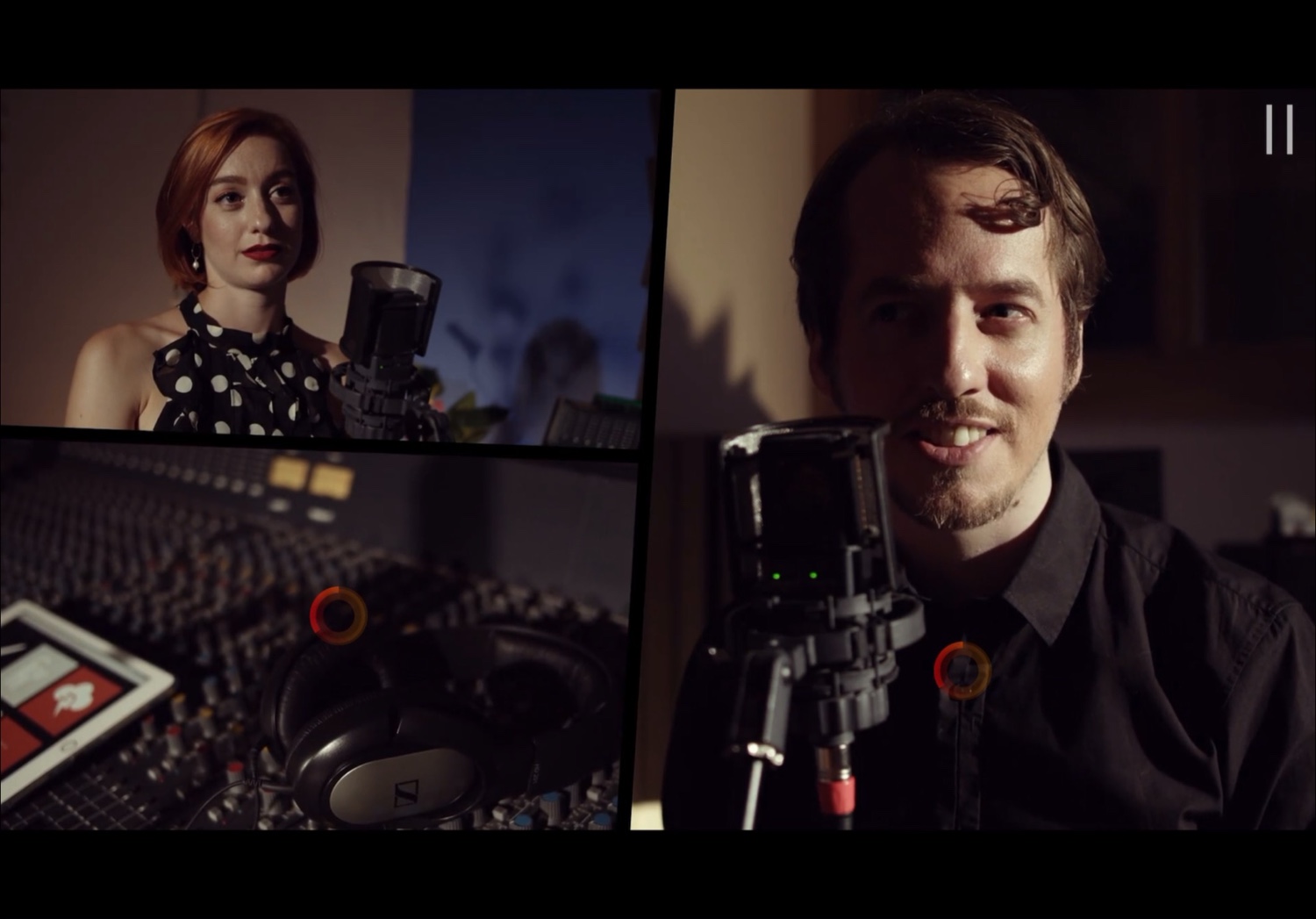 I have five (5) iOS codes of Dark Nights with Poe and Munro to give to five lucky readers. Please read the instructions below carefully to ensure your entry is accepted.
Here's how to enter:
1. Make sure youΓÇÖre following @AppUnwrapper and @davekki on Twitter. You can also "Like" my Facebook page for an extra entry.
2. Tweet this message:
I entered for a chance to win a copy of FMV game 'Dark Nights with Poe and Munro' on iOS! Follow @AppUnwrapper and @davekki and enter here: https://www.appunwrapper.com/2021/10/28/giveaway-win-a-free-ios-copy-of-dark-nights-with-poe-and-munro
You can also share this page via Facebook for a second entry.
3. To make sure you're entered, comment below with your Twitter/Facebook username and any methods you used to share, so I know you're interested in a promo code. Winners will be contacted through Twitter, Facebook or e-mail.
The contest will end October 30, 2021 at 12 PM EST and there will be a drawing for five (5) iOS winners. Please make sure to use the code ASAP, as it does expire. To use the code, go to the "Games" tab in the App Store, scroll down to the bottom, and press "Redeem." Log in to your account and then paste the code in the text box. Then download and enjoy!
Good Luck!