Rob Riches
By: Megapop
[Update: The contest is over and the winners have been sent their prizes. Thanks to everyone who participated!]
Rob Richess is a turn-based puzzler in the spirit of games like Tomb Raider. You play as the eponymous Rob Riches, exploring ancient temples in the search for treasure. I've played through the first of three worlds so far and I like how it introduces new mechanics at a steady pace so it never gets stale. There's also a very user-friendly undo button if you mess up and don't want to restart the whole level. It's a pretty solid puzzle game that reminds me of other games but still does its own thing. There are blocks to push, flames to evade, and trampolines to jump on. If you can't wait to play, you can purchase the game right now for $3.99. Or you can enter my giveaway for a chance to win one of three codes to download it for free!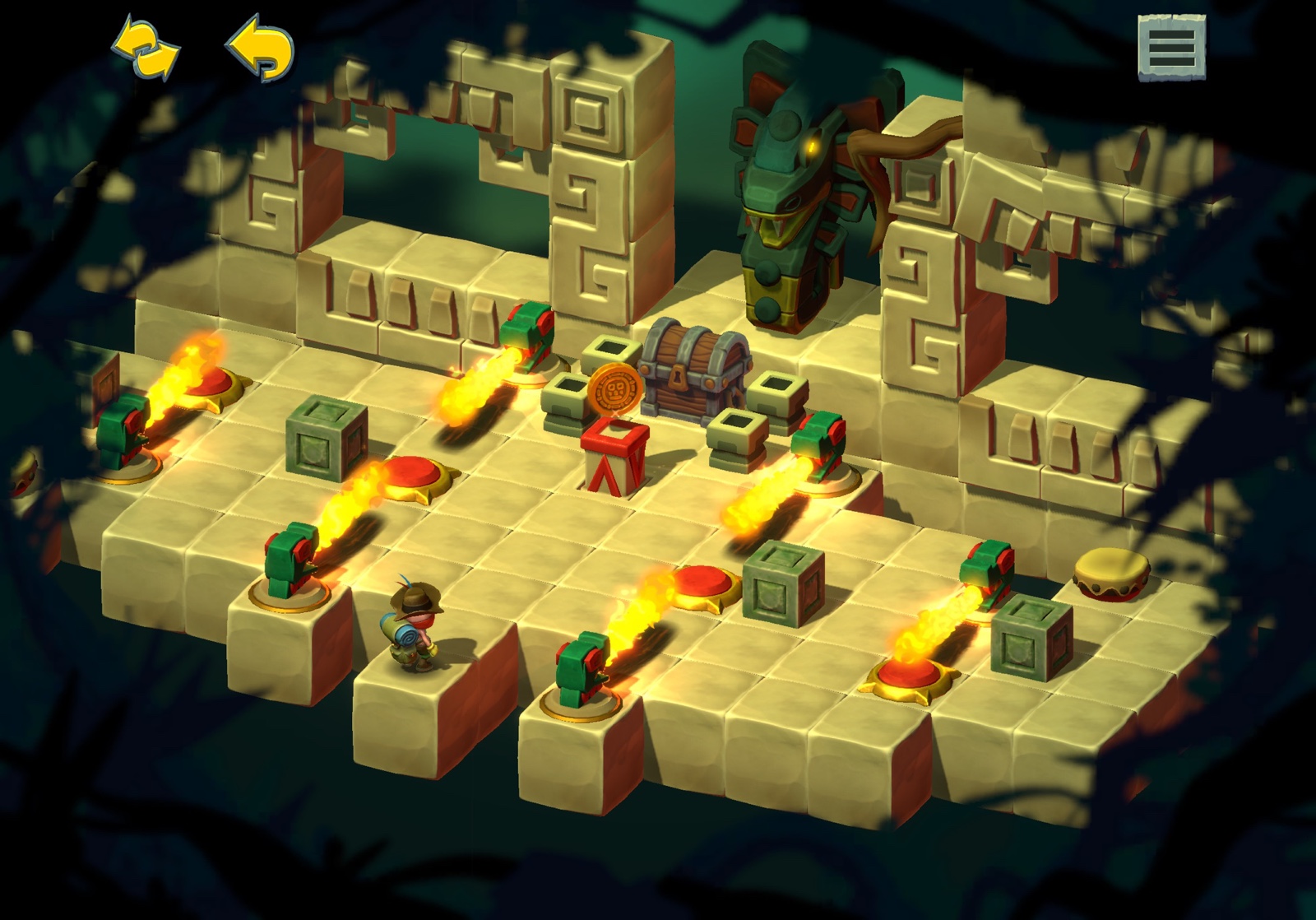 I have three (3) iOS codes of Rob Riches to give to three lucky readers. Please read the instructions below carefully to ensure your entry is accepted.
Here's how to enter:
1. Make sure youΓÇÖre following @AppUnwrapper and @MegapopGames on Twitter. You can also "Like" my Facebook page for an extra entry.
2. Tweet this message:
I entered for a chance to win a copy of treasure hunting puzzler 'Rob Riches' on iOS! Follow @AppUnwrapper and @MegapopGames and enter here: https://www.appunwrapper.com/2021/11/17/giveaway-win-a-free-ios-copy-of-rob-riches
You can also share this page via Facebook for a second entry.
3. To make sure you're entered, comment below with your Twitter/Facebook username and any methods you used to share, so I know you're interested in a promo code. Winners will be contacted through Twitter, Facebook or e-mail.
The contest will end November 20, 2021 at 12 PM EST and there will be a drawing for three (3) iOS winners. Please make sure to use the code ASAP, as it does expire. To use the code, go to the "Games" tab in the App Store, scroll down to the bottom, and press "Redeem." Log in to your account and then paste the code in the text box. Then download and enjoy!
Good Luck!