Another Tomorrow
By: Glitch Games

[Update: The giveaway has ended and all winners have been sent their codes!]
Glitch Games, the masters of puns, have been working on their newest game, Another Tomorrow, for nearly two years now. Those who have been eagerly awaiting another adventure game from them should be happy to hear that it will finally be out on Android, iOS and PC this Saturday, February 12th. I played through the full game over the last week and can confirm that there are indeed lots of puns and many head-scratchers. If you're a fan of tricky puzzle games or just very British humour, you're not going to want to miss this one. You can pre-order the game right now for $5.99 right now and play it as soon as it releases. Or you can enter my giveaway for a chance to win one of five (5) codes for your platform of choice to download it for free!
I have five (5) iOS codes, five (5) Google Play codes, five (5) Steam codes and five (5) itch.io codes of Another Tomorrow to give to twenty lucky readers. Please read the instructions below carefully to ensure your entry is accepted.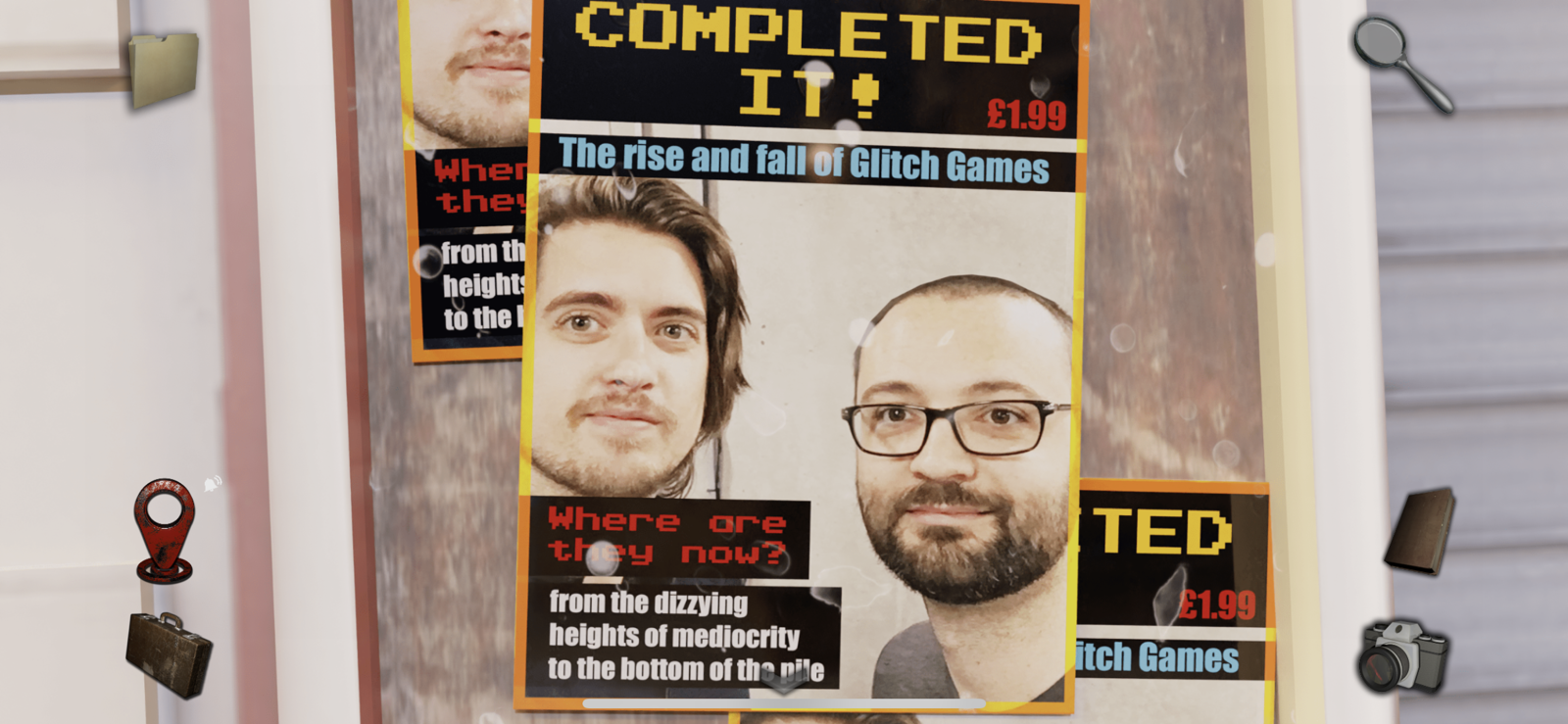 Here's how to enter:
1. Make sure youΓÇÖre following @AppUnwrapper and @GlitchGames on Twitter. You can also "Like" my Facebook page for an extra entry.
2. Share this link (https://www.appunwrapper.com/2022/02/09/giveaway-another-tomorrow/) on Twitter or Facebook and include the hashtag #AnotherTomorrow and why you want to win a copy.
You can also share this page via Facebook for a second entry.
3. To make sure you're entered, comment below with your Twitter/Facebook username and any methods you used to share, so I know you're interested in a promo code. Also mention which platform you'd like a code for. Winners will be contacted through Twitter, Facebook or e-mail.
The contest will end February 12, 2022 at 12 PM EST and there will be a drawing for twenty (20) total winners across all three platforms. Please make sure to use the code ASAP, as it does expire. To use an iOS code, go to the "Games" tab in the App Store, scroll down to the bottom, and press "Redeem." Log in to your account and then paste the code in the text box. Then download and enjoy!
Good Luck!