Avolteha
By: Roman Jahn / Picopeople
Picopeople's visually striking point-and-click adventure, Avolteha, came to my attention years ago, back when I thought it would be releasing in 2018. I loved the claymation look of it and it reminded me of Amanita Design's games, such as Samorost and Botanicula. But when that date came and went, I admit I forgot all about it. It seems the developers had not, and they'd been working on it all this time. So now, after ten years of development, Avolteha finally has a release date of May 31, 2022. I was lucky enough to get an early copy and made some gameplay video of the first fifteen minutes.
The most obvious draw of the game is its art style and so far it does not disappoint. Each area is rich in detail and looks like a physical diorama that you could actually touch. I especially like the cute and quirky creatures I've encountered, even the little lava guy currently blocking my path. As with Amanita's games, there's no dialogue, no words at all aside from the title. Instead, interactions and clues are given through animated speech bubbles. Everything has also been built specifically for mobile, so you drag and drop items and can easily zoom in on iPhone.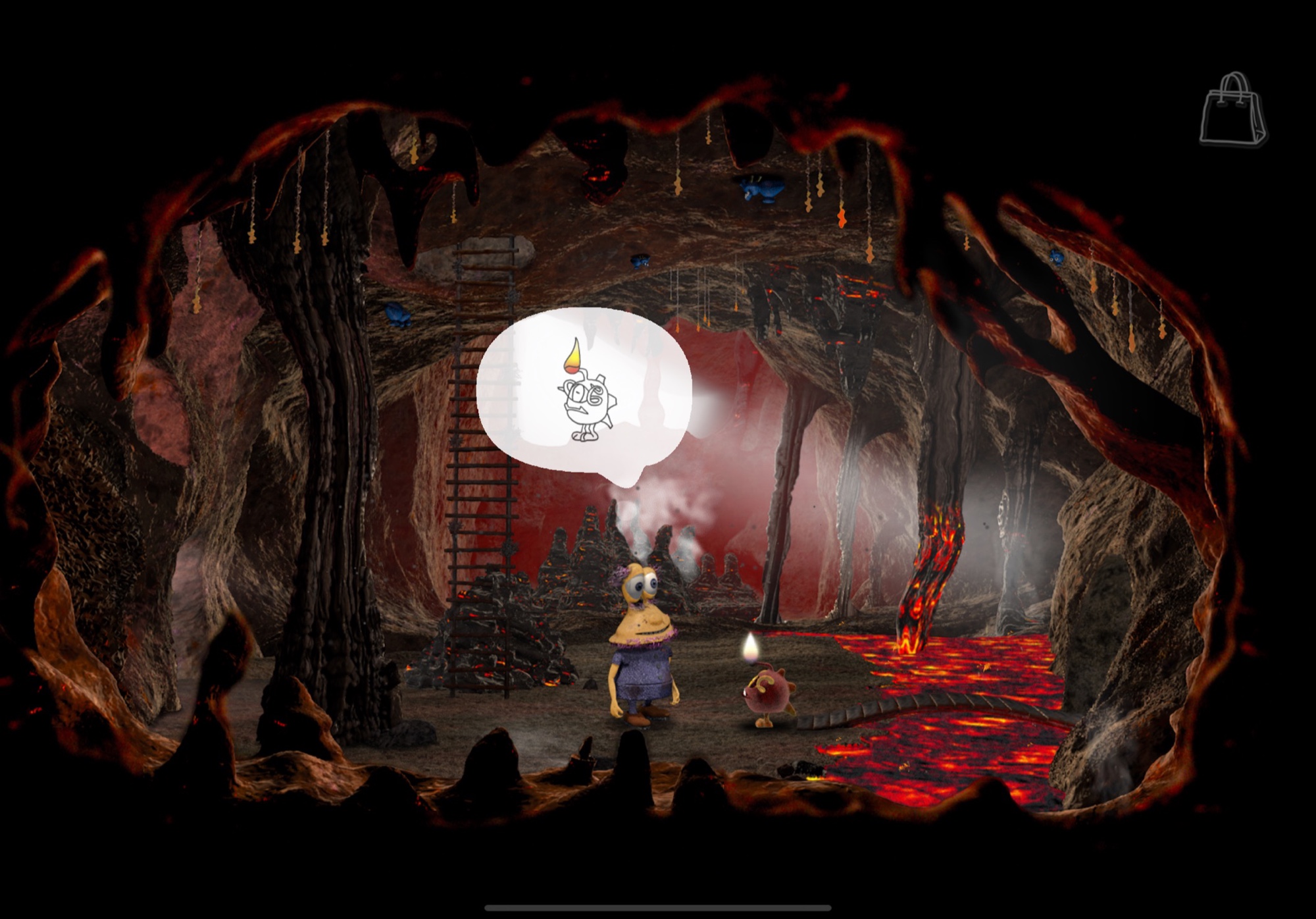 There are some bugs left to squash and some quality of life improvements I'd like to see, such as faster movement, but overall I'm impressed with what I've seen. I'm also glad the developers included iCloud sync, as I can try to make some progress as I enjoy the gorgeous spring weather today away from my iPad. I look forward to playing more of Avolteha and will have more impressions for you closer to release. The game will be out on May 31st and exclusive to iOS devices. It's also available right now for pre-order if you want ensure you don't miss it.