Oceanhorn: Monster of Uncharted Seas
By: FDG Entertainment GmbH & Co KG and Cornfox & Bros.

[DKB url="https://www.appunwrapper.com/Oceanhorn" text="Download" title="" type="" style="" color="green" width="" opennewwindow="" nofollow=""]
This will be a walkthrough and strategy guide for the game Oceanhorn, where you can find hints, tips, solutions and help. It's a work in progress, so please bear with me. Feel free to ask for help or offer your own tips in the comments section.
Walkthrough:
Hermit's Island:
Sonson Cliff: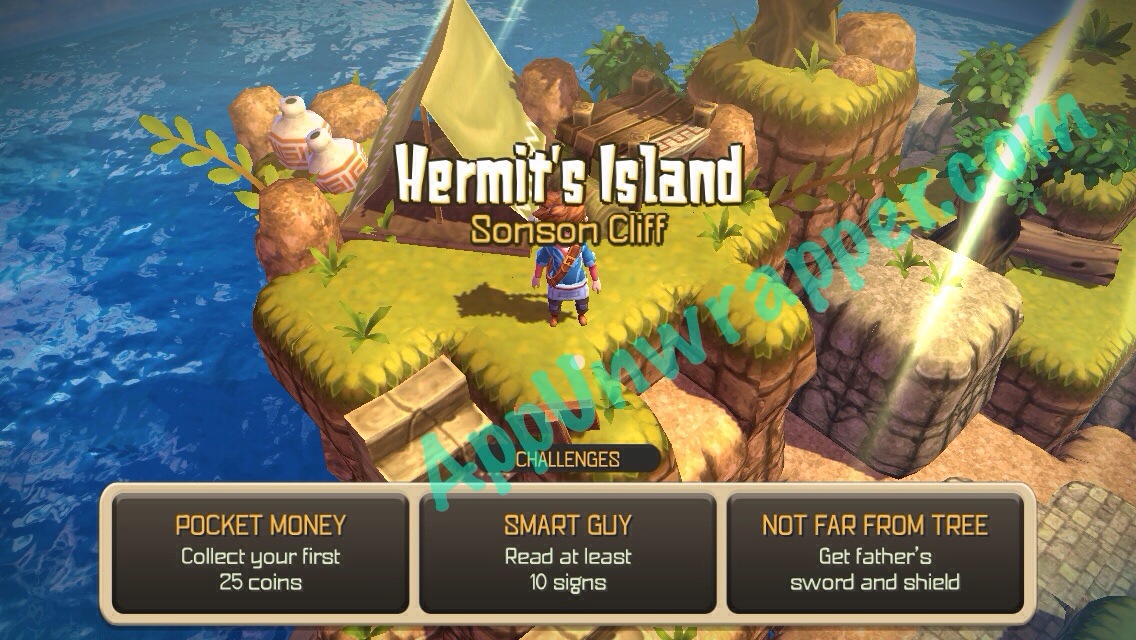 How to get your mother's Necklace and your father's Sword and Shield:
Find this cave entrance: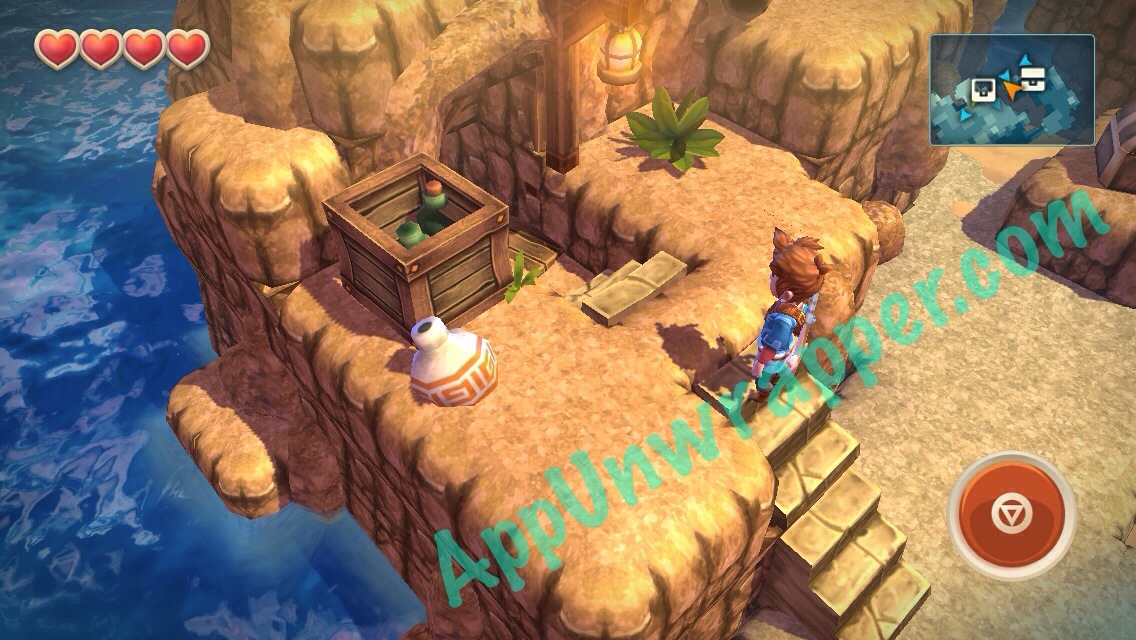 Move this box on top of the button to keep the two blocks down so you can get to the cheat and get the key.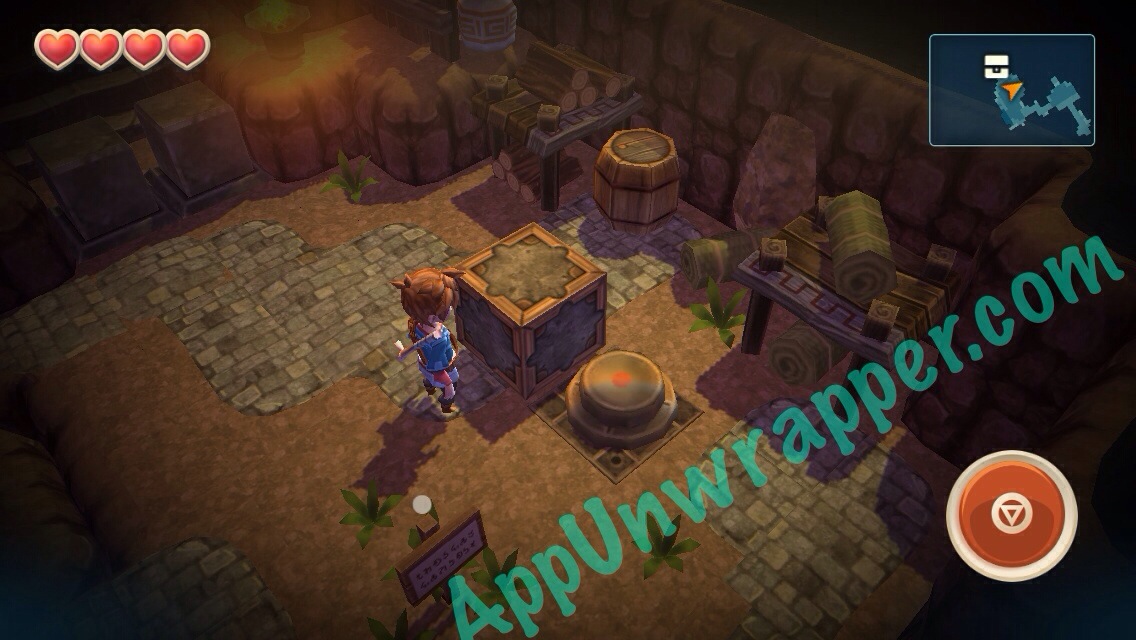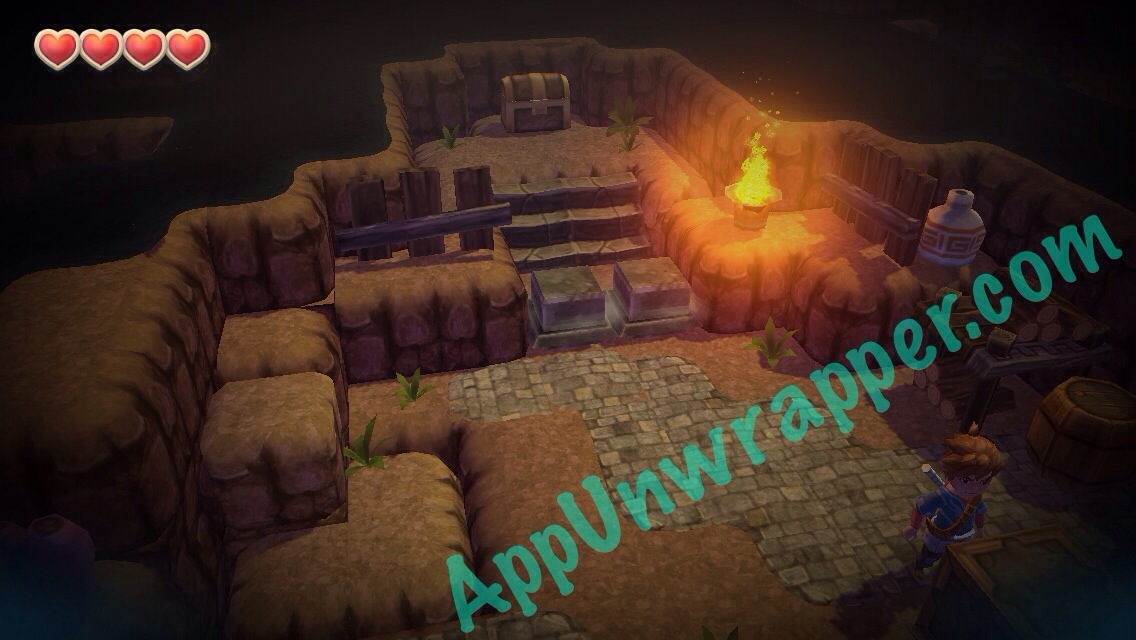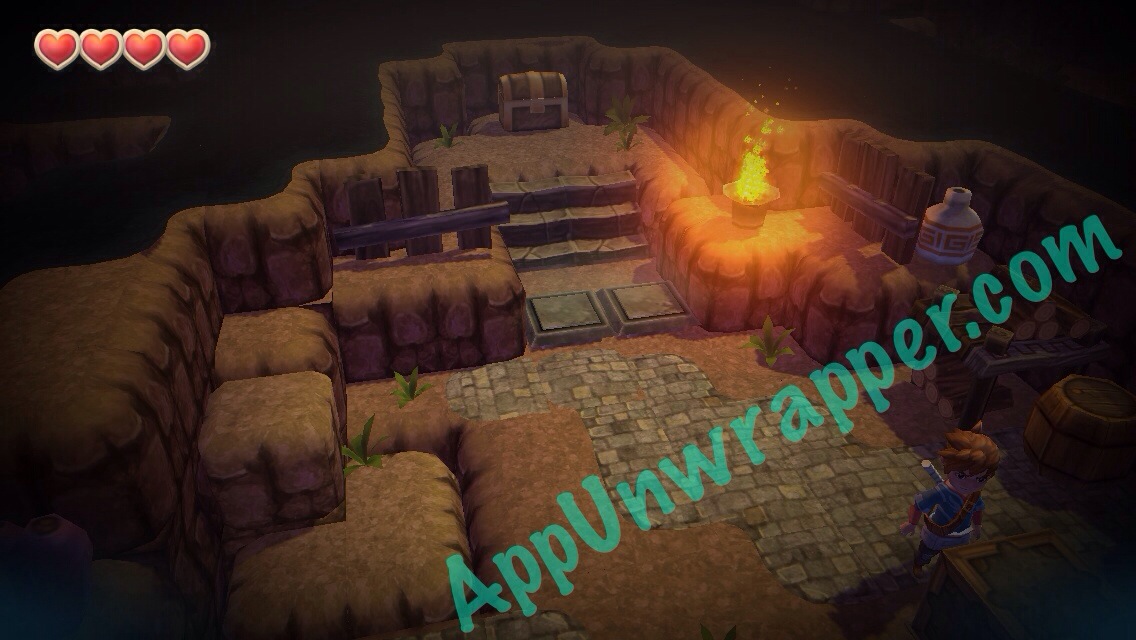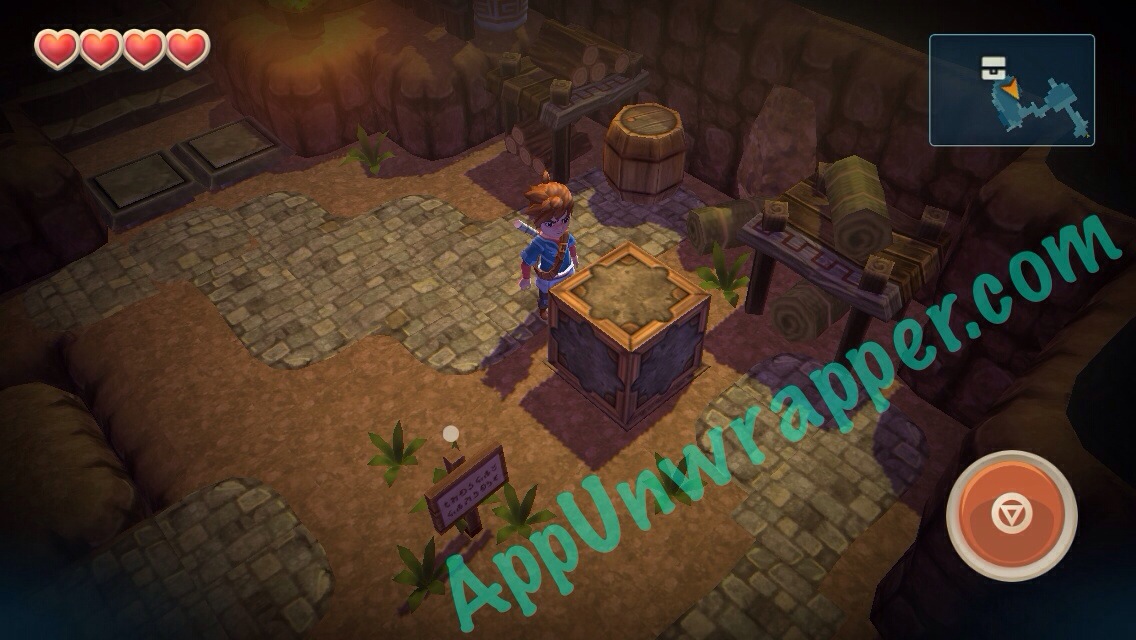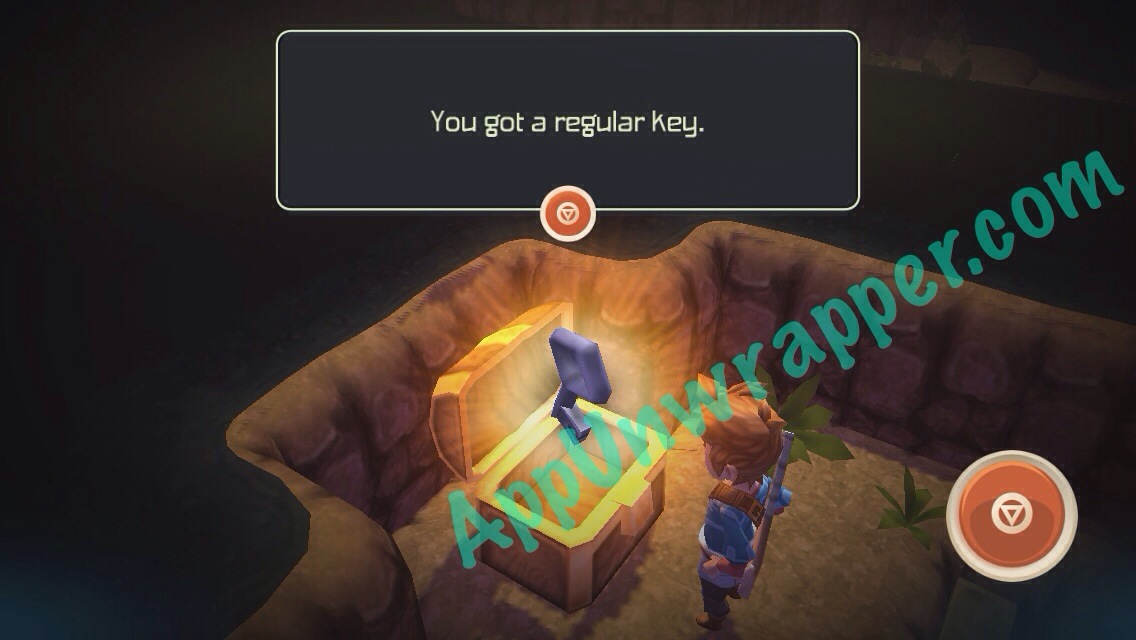 Use the key to open this door: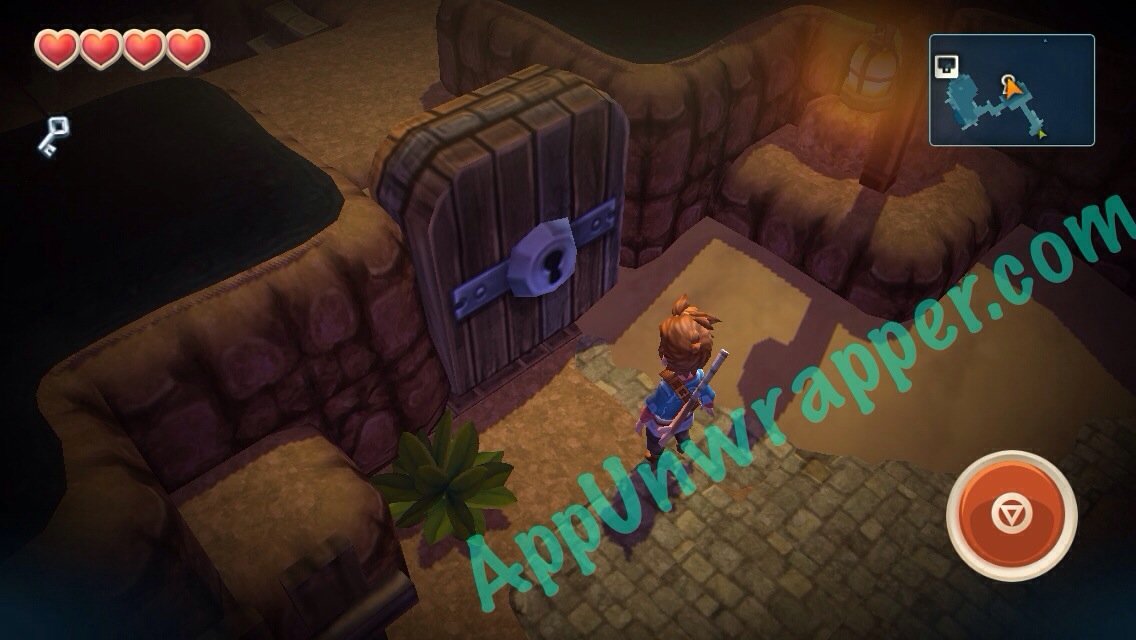 Step on this button to open the gate and go through: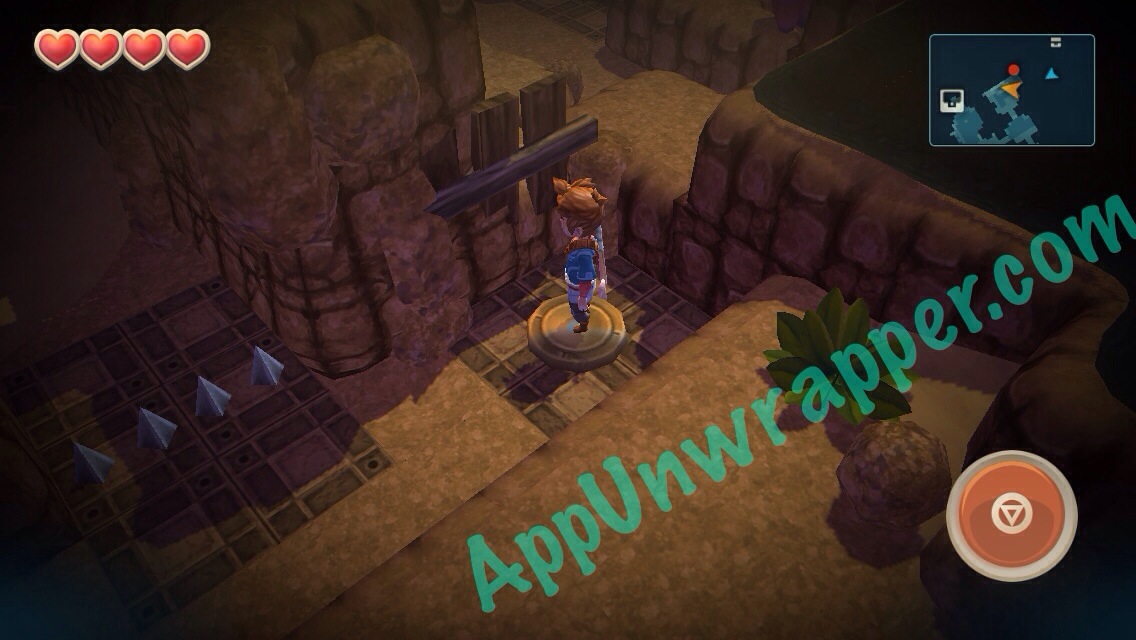 When you come to these torches, you'll see a puzzle. You need to carry two vases to the two buttons to lower the blocks. Then get the necklace. Also open the chest and get your father's sword and shield.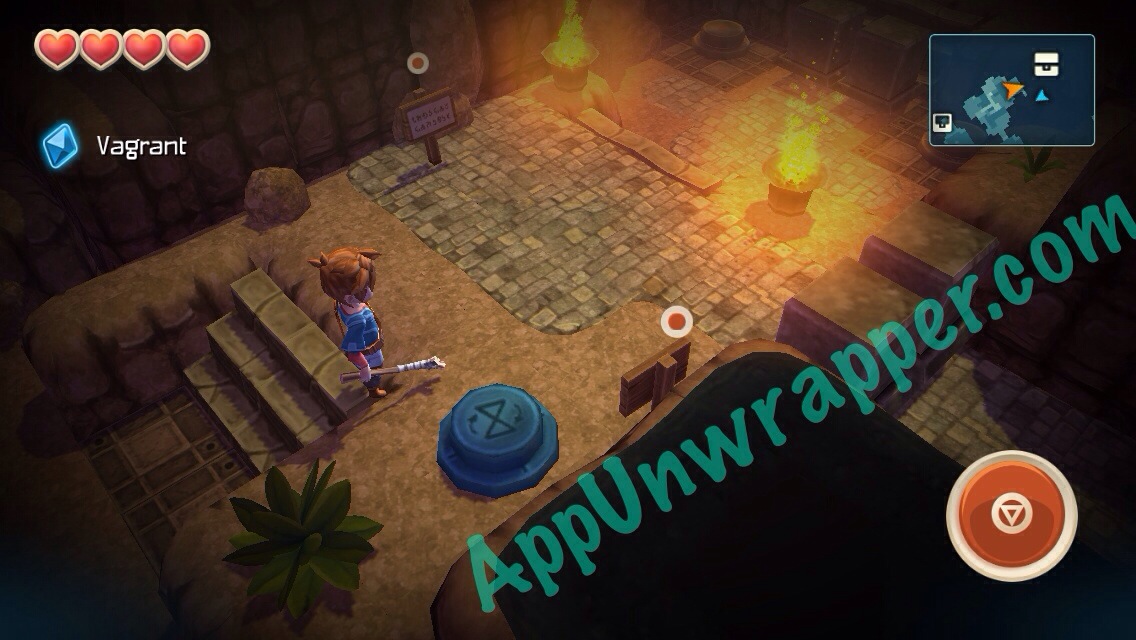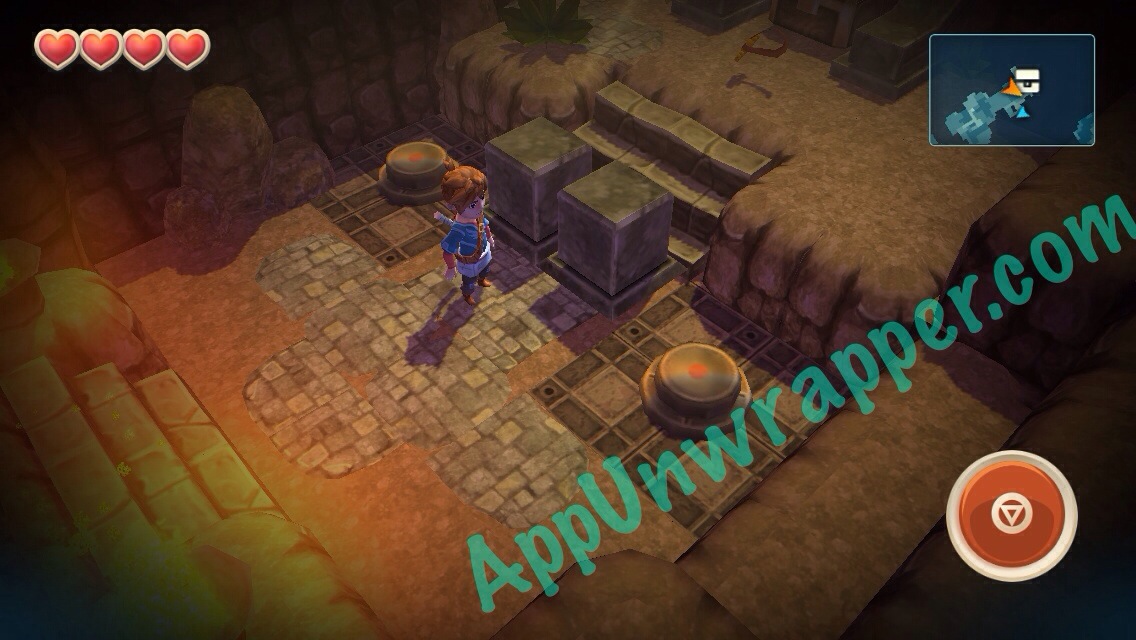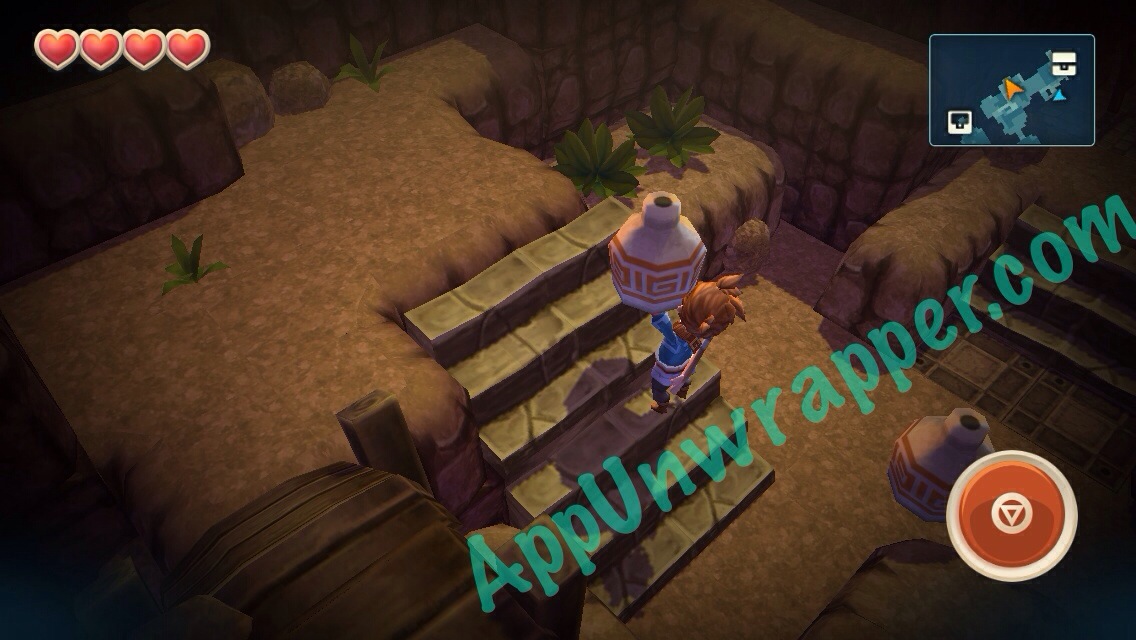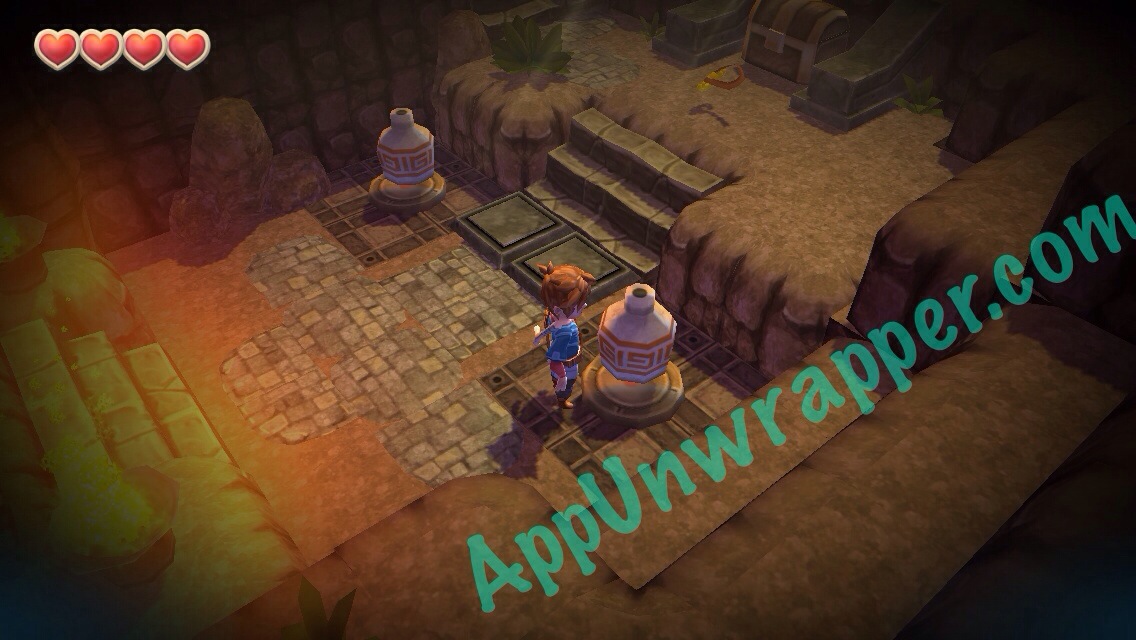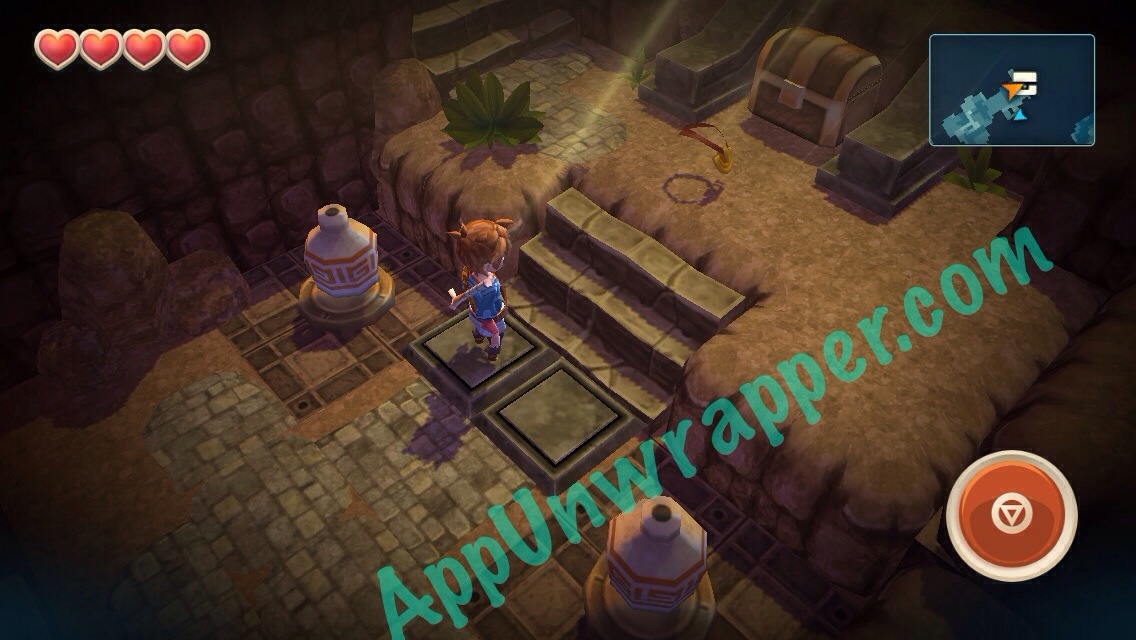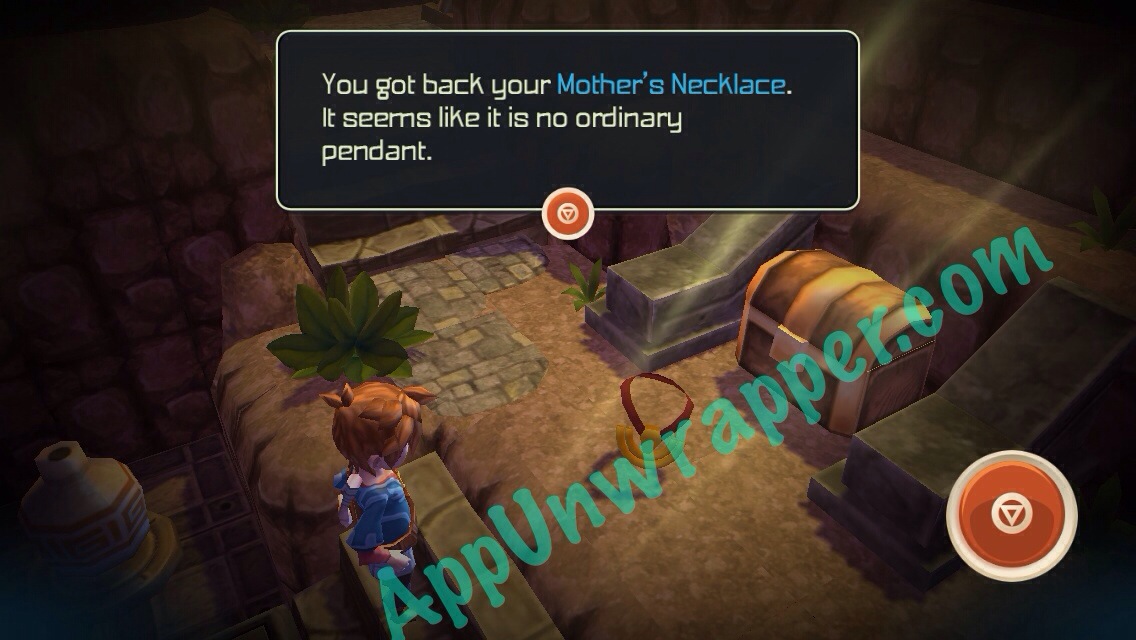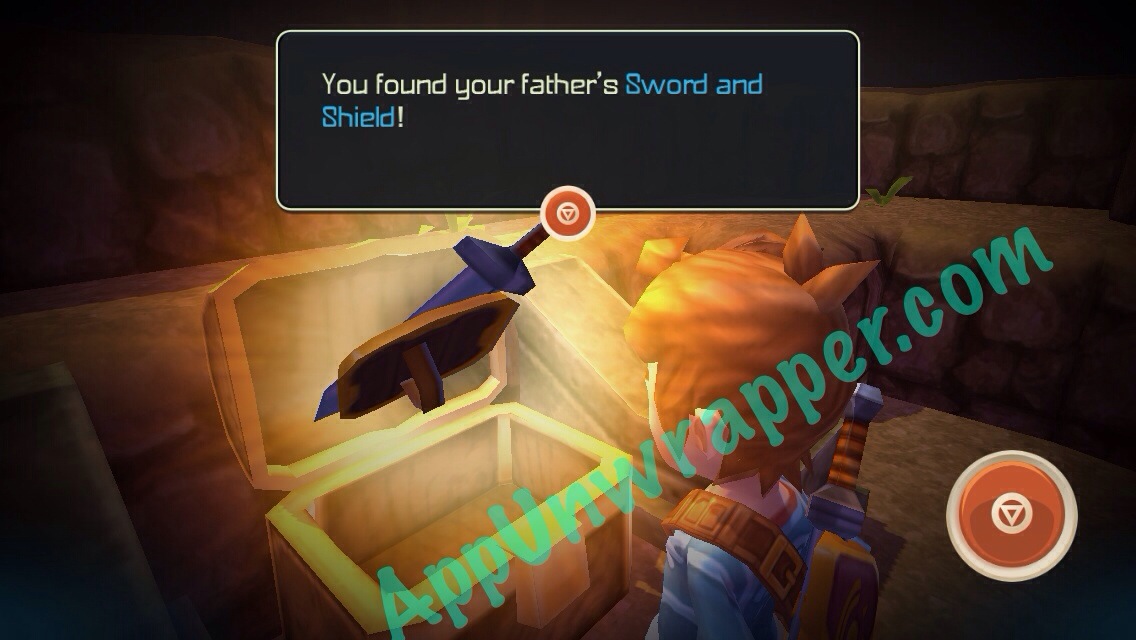 Use the ladder to get out from the caves: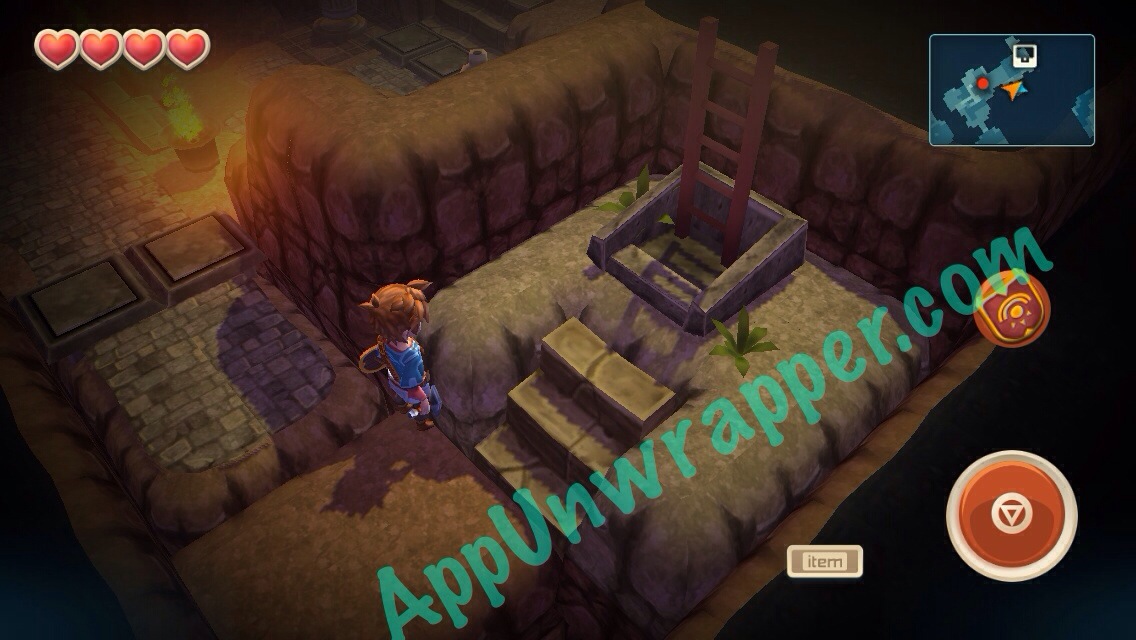 Find the Hermit and he'll tell you a bedtime story. When he finishes, it will be dark out. Find your tent and go to sleep so morning will come. And with it, some monsters.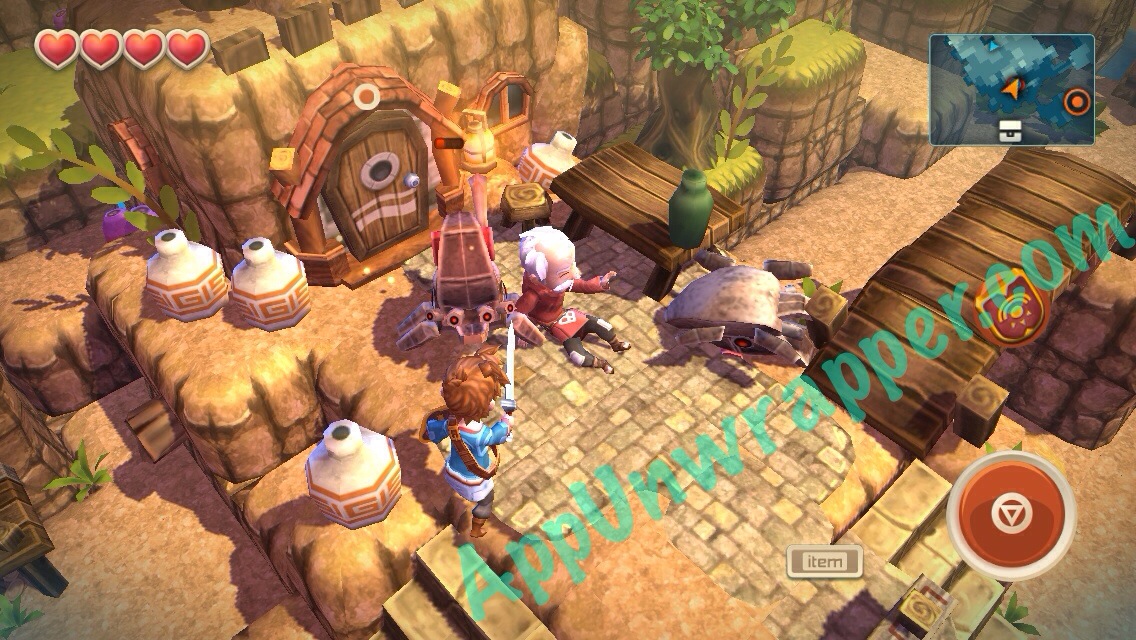 Kill the monsters and the Hermit will reward you with a key to get to Tikarel Island to find the Emblem of Earth. Use it to open this door and then get on your boat and travel to Tikarel.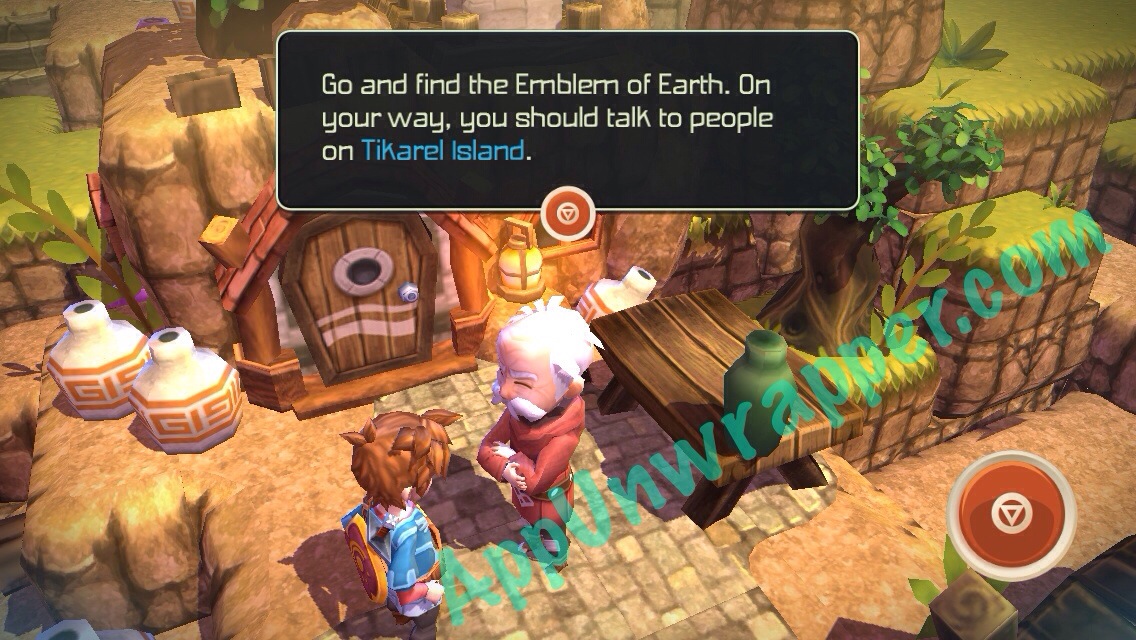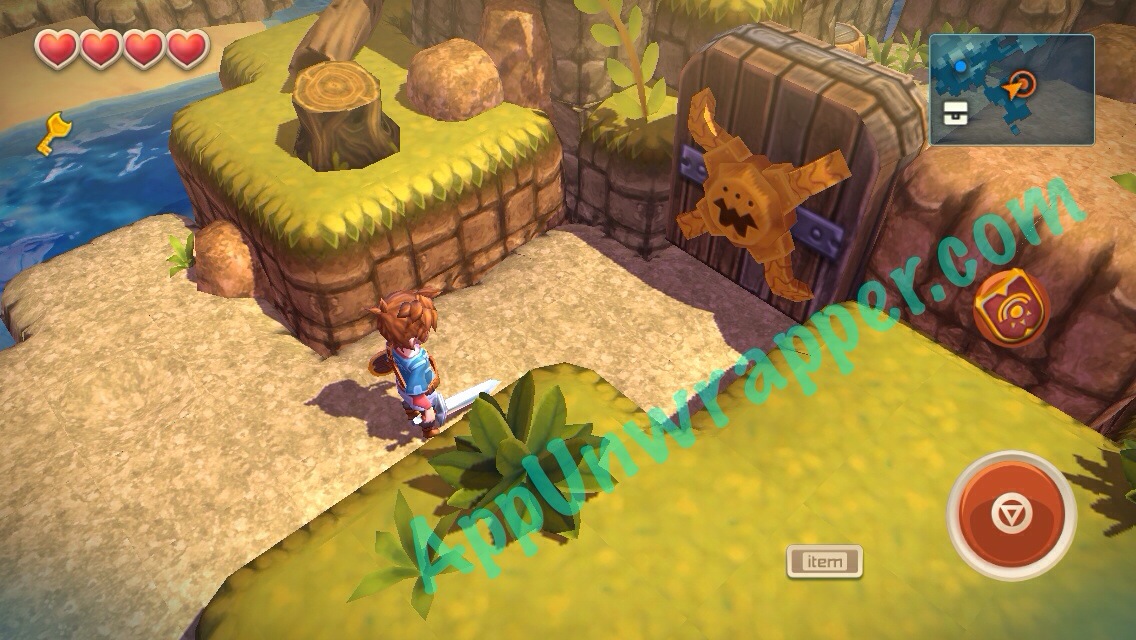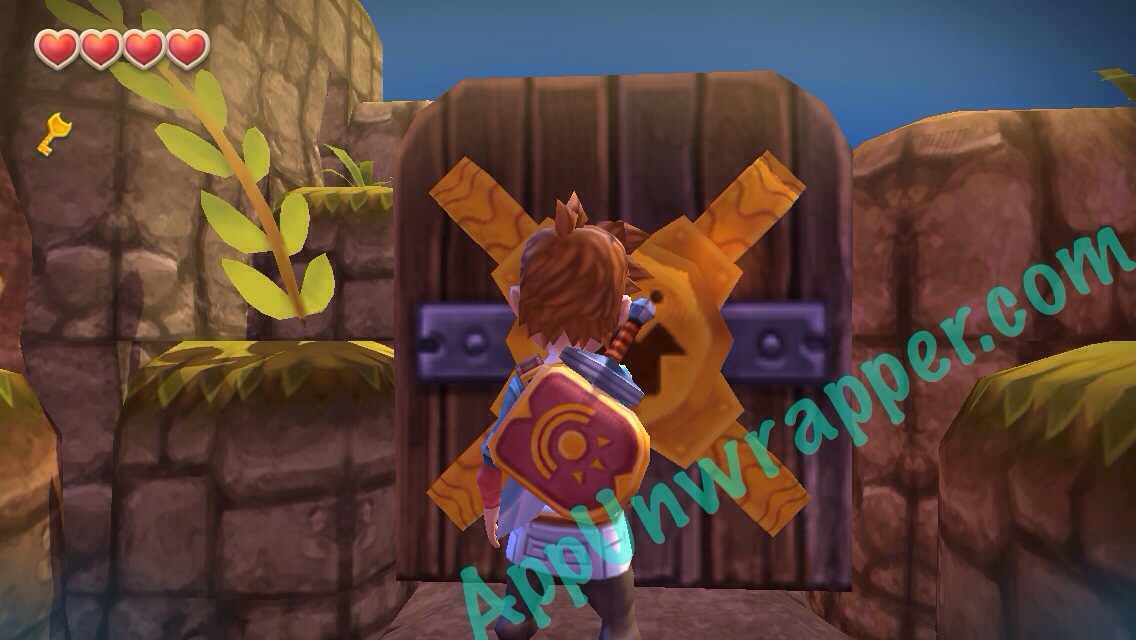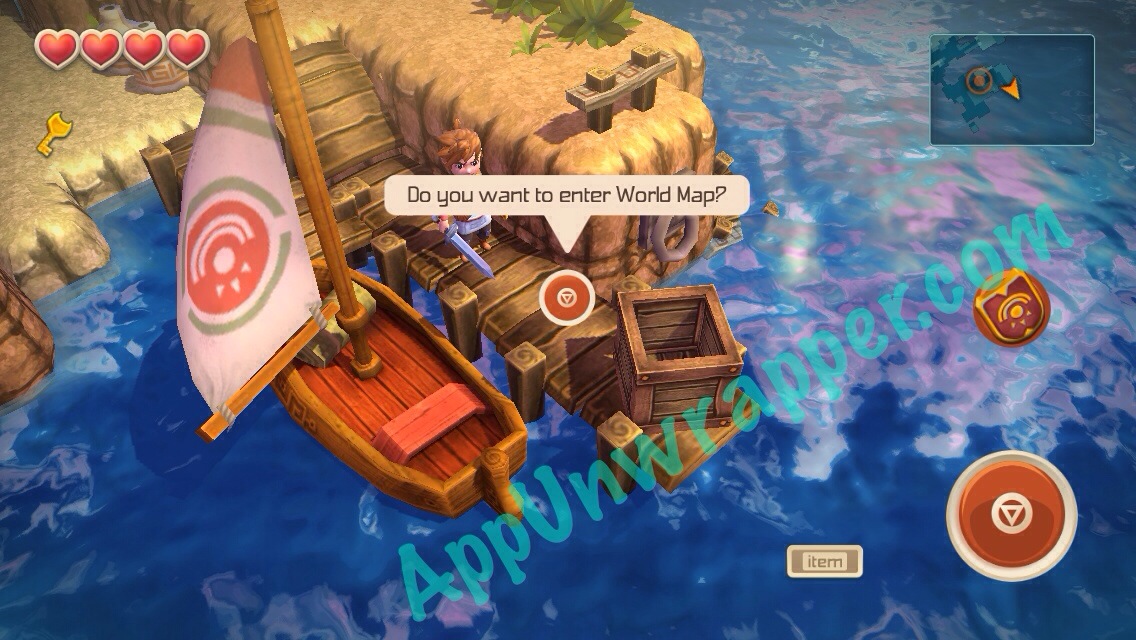 Tikarel Island: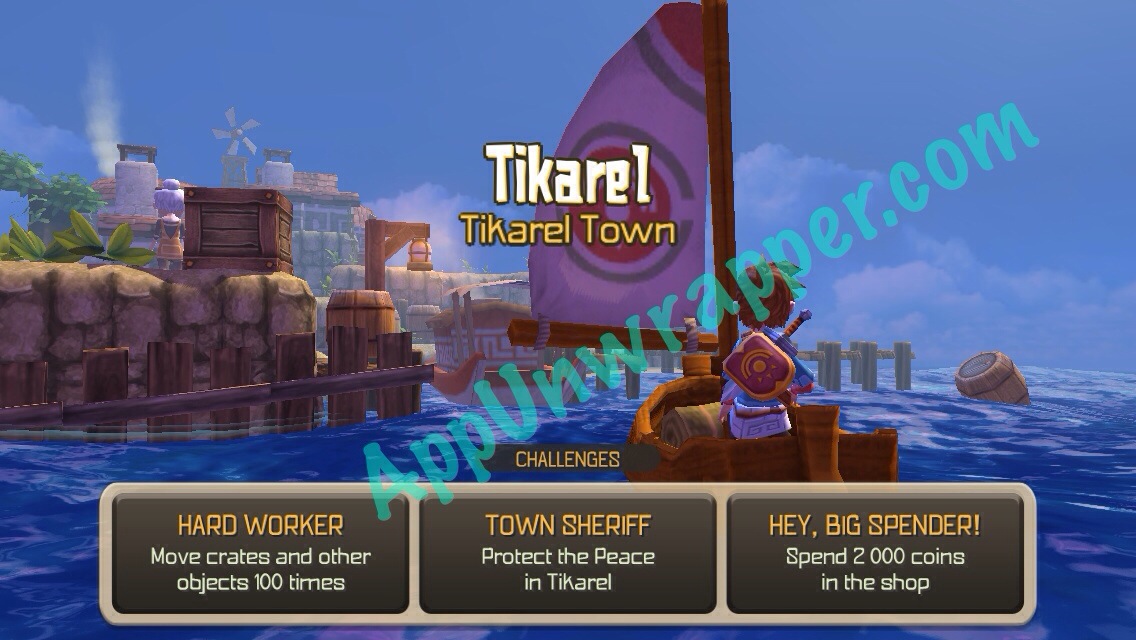 Find the message in a bottle that will tell you about Sandbar. Go there to get two Bloodstones: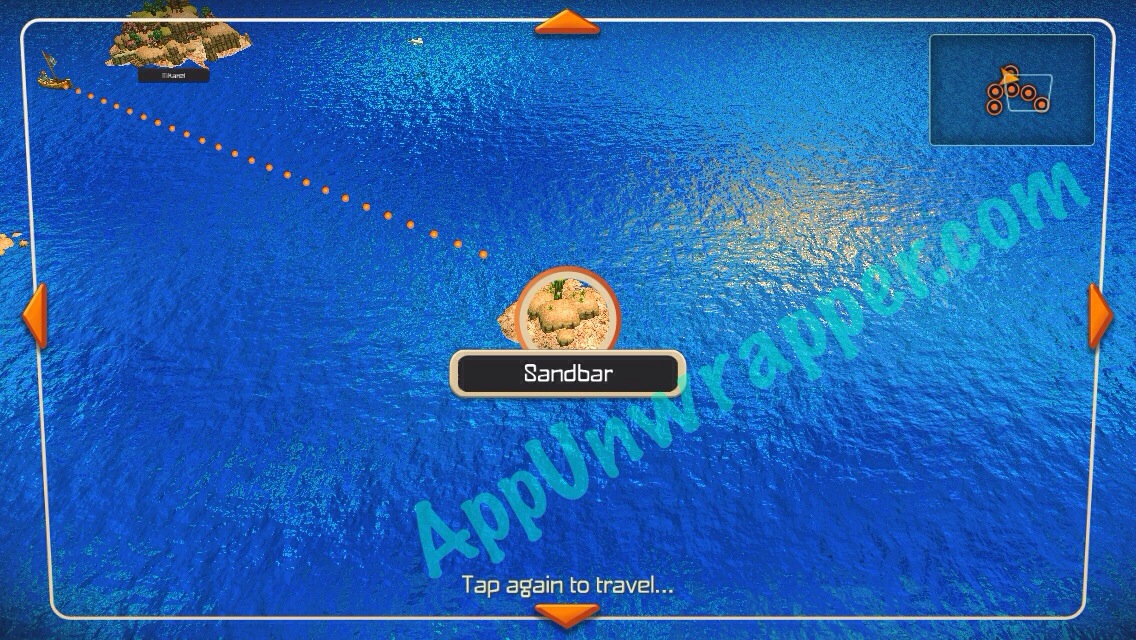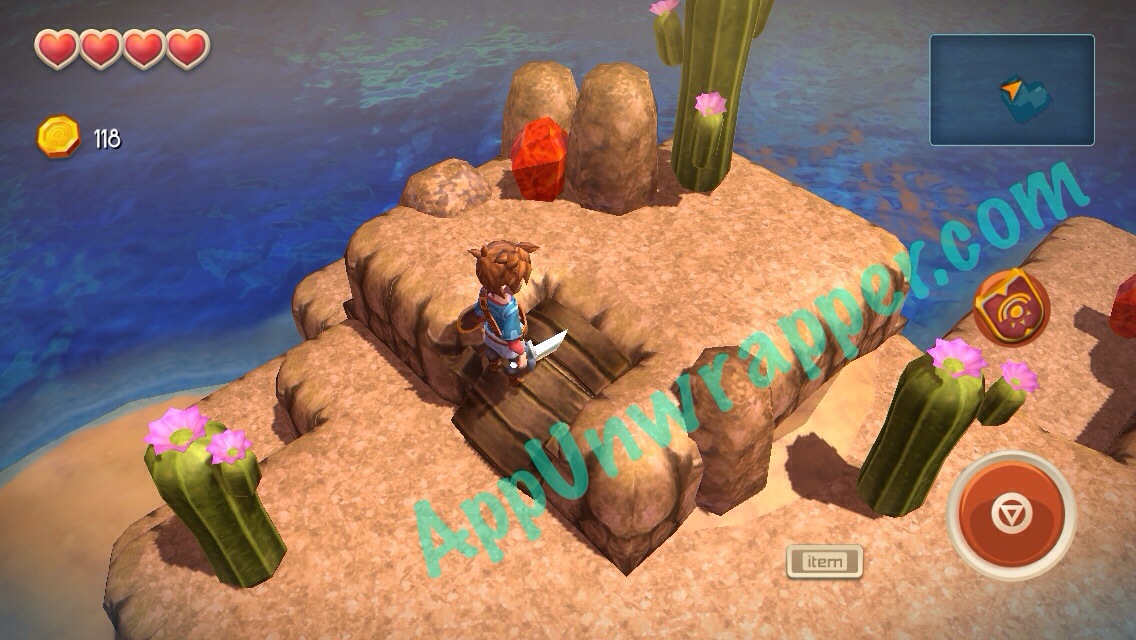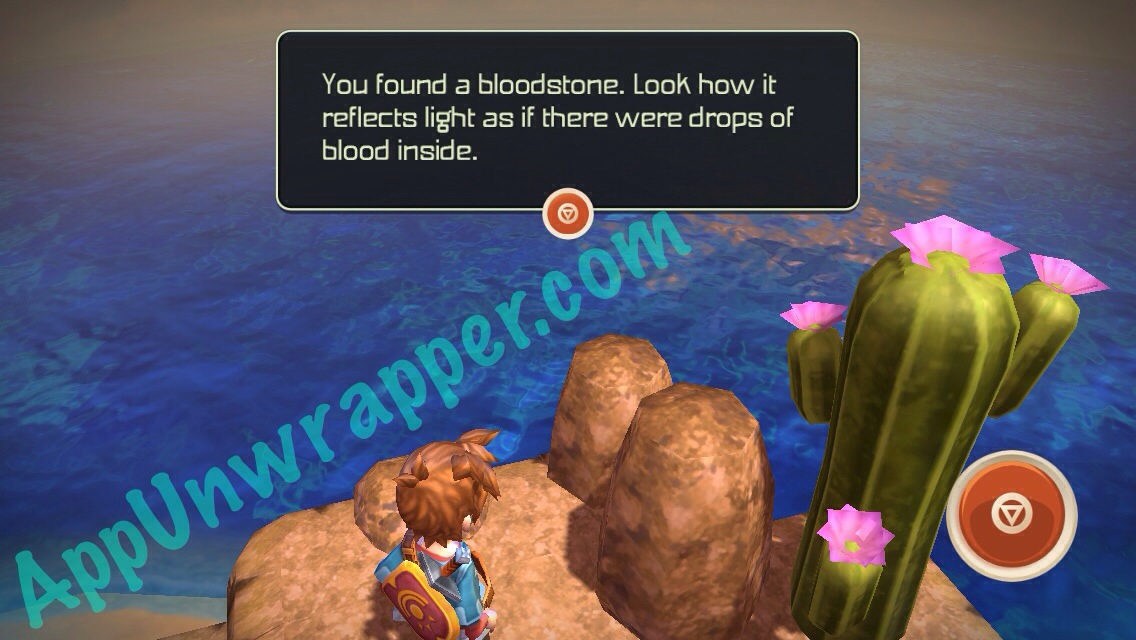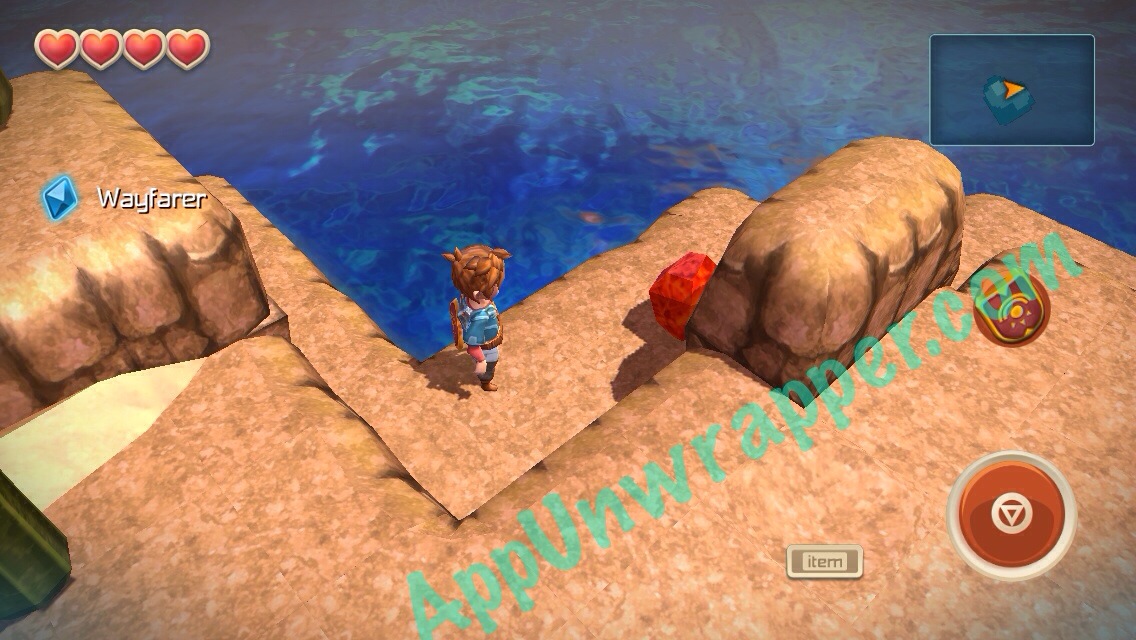 You can't really do much on Tikarel Island without bombs, so we need to go to Bomb Island and get some.