11. Go talk to Carol and ask her about untying knots. I told her the knot looks like an elephant eating its trunk, but it may look different for you. Try my knot untying guide if you can't figure out what yours looks like. She needs a writing utensil, so go to Alex in the pyramid and ask for his space pencil. Then come back to Carol, give her the pencil and get the diagram from her.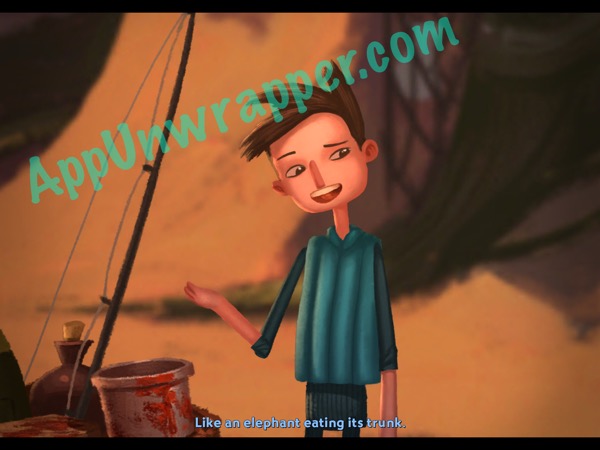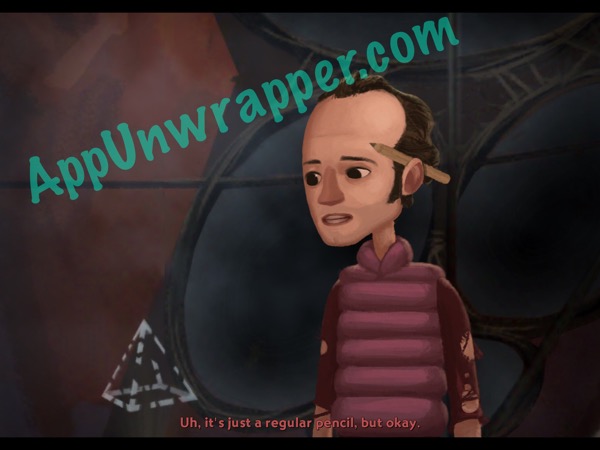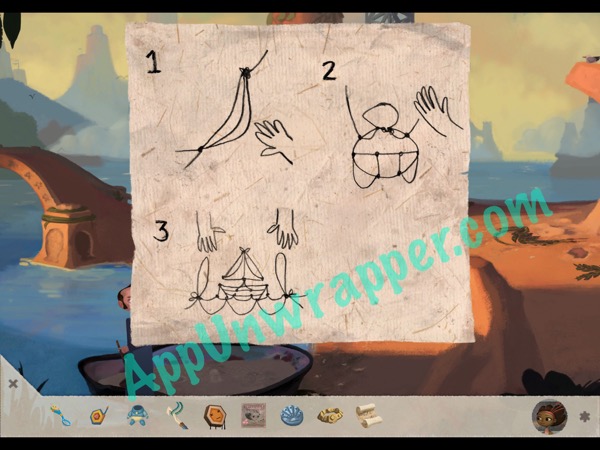 12. Go back to the talking tree. Place the sand Superconductive Gyroscopic Hypercam on the hardened sap on the ground. Then show him the flyer of Vella and he'll vomit sap onto the model. It now has a hardened shell around it that can be used as a mold.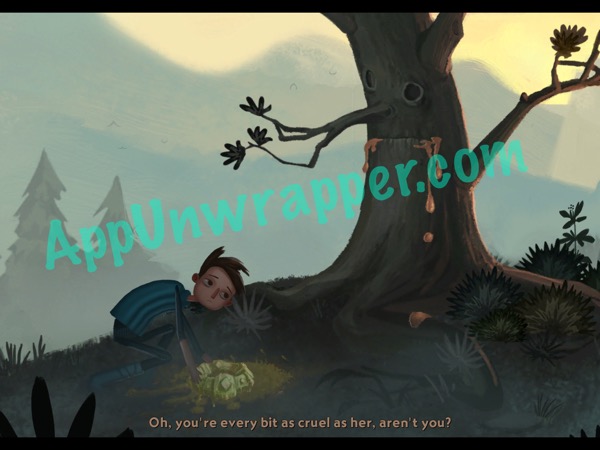 13. Go back to Curtis and ask him to use the mold to make you a "Super Candle Holder." You now have a metal Superconductive Gyroscopic Hypercam!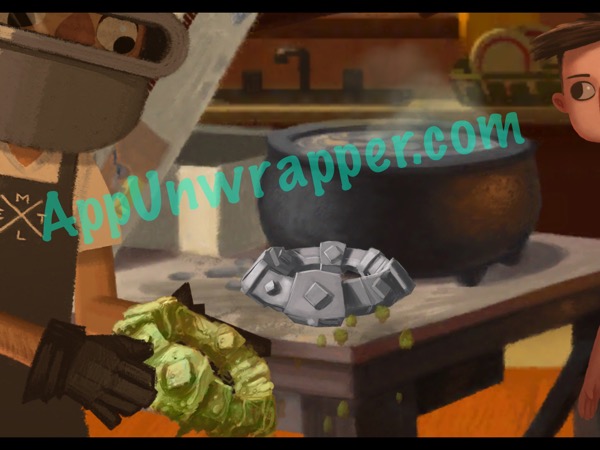 14. Go back up to Meriloft. Use the diagram that Carol gave you to instruct F'ther on untying the knot. For mine, it goes in this order:
"Steal the banana."
"Make the baby play patty-cake."
"Make the boat go under the bridge."
It might be different each time. But try to make your best guess of what the picture is. (You can also try my knot untying guide if you're stuck here.) If you make a mistake, you'll have to start over with a new diagram from Carol. But you can say that you're going to get a new diagram and the game will teleport you directly to Carol and back. If you do so, make sure you saw what the new knot looks like! After the knot is untied, Harm'ny's stuff will be revealed and F'ther will let you take the Heavy Duty Anti-Gravity Thrust Unit. He'll actually help you take it to Alex. So while you're there, give him the Hypercam as well.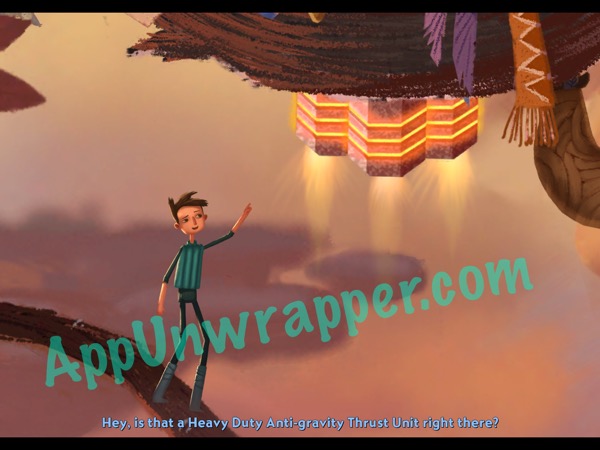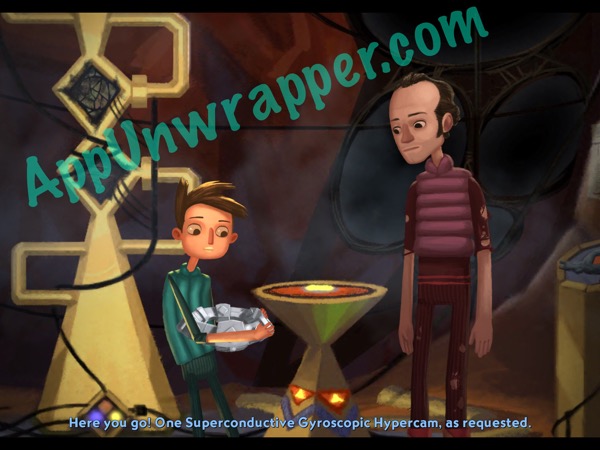 15. Head back to the talking tree. When Harm'ny's junk fell, a fish got stuck in its branches and you need it. So you're going to have to tell him a joke and make him laugh. There are a few possible ways to do this. If you don't see the option below, try one of the jokes in my Tree Joke guide. This is one order in which to answer:
"Hey, wanna hear a joke?"
"Did you hear about the First National Tree Bank?"
"It closed down."
"Don't worry. It just started a new branch."
Now the tree will start laughing and the singing fish will fall so you can pick it up.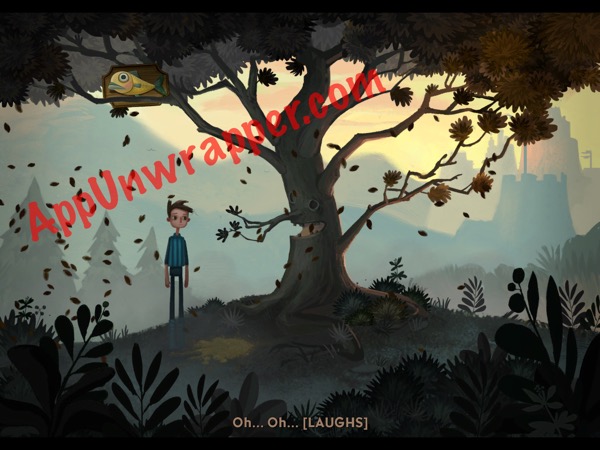 You can also watch my video for this part of the walkthrough:
You might also like Adventure Escape: Murder Manor.
16. Take the fish and show it to Carol. Now you can give her the hook and tell her you used it to catch that fish. She'll believe you and give you her wire. You can combine the wire with the broken Hexipal, but you still need a clue from Vella's story to rewire it properly, so we'll come back to that later. If you already have that information and are ready to fix the hexipal, see my hexipal guide here.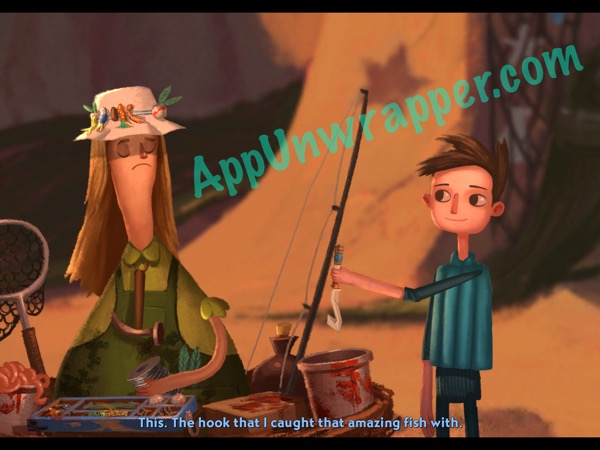 17. Let's go back to Meriloft, as there's still a lot to do there. Head right to the center of the village. Then go right and talk to Vella's sister, Rocky, and Walter's daughter, Maggie. They're selling cupcakes with Vella's face on them, but won't give you one without payment.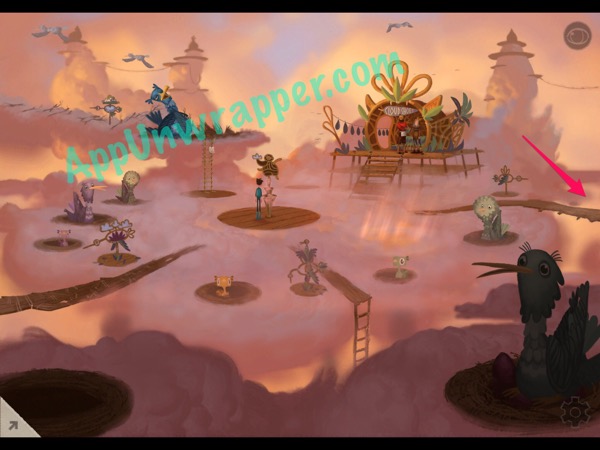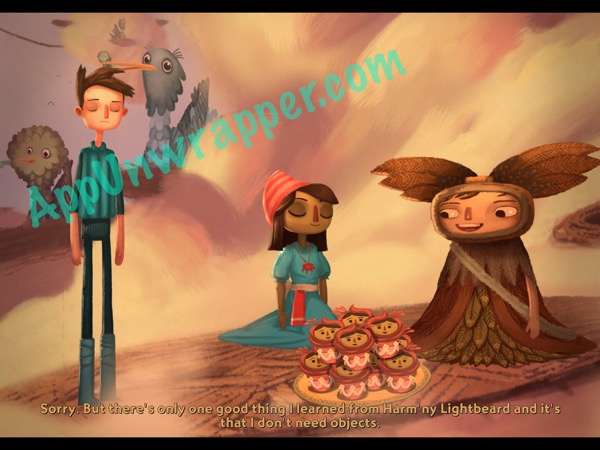 You can also watch my video for this part of the walkthrough:
18. Head towards the distance, where Vella's grandpa is teaching Ch't to sword fight. Ask them for money and Ch't will give you a coin. Exhaust all other options to learn about Grandpa's frosting cane.
19. Go back to the two girls and give them the coin in exchange for a cupcake.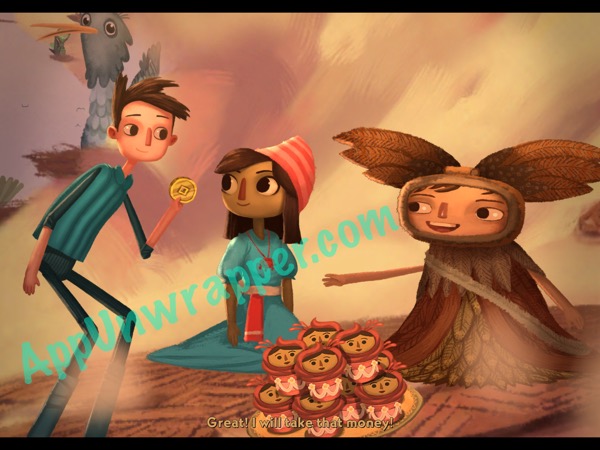 20. You can try offering the cupcake to Grandpa now, but he'll refuse to frost it since it already has frosting on it. Go back to the village center. Then head to the Cloud Shoes station where Carol used to work. Vella's father, Husker, and Walter (Walt'r) are here, talking. Exhaust all options with them. Offer the cupcake to Walter and he'll lick the frosting off.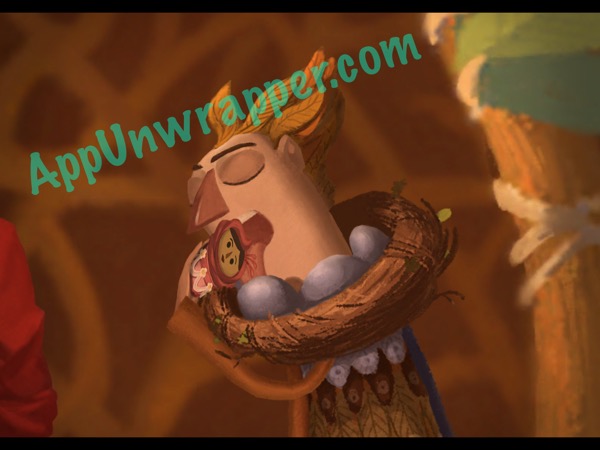 Click on the little numbers below to continue to the next page of the walkthrough.