Monument Valley
By: ustwo

[DKB url="https://www.appunwrapper.com/Monument" text="Download" title="" type="" style="" color="green" width="" opennewwindow="" nofollow=""]
Walkthrough:
Click here for all other chapters.
Chapter 6: The Labyrinth: In which Ida meets the totem, a friend.
You can also watch this video walkthrough for Chapter 6:
In this chapter, you're introduced to the totem. You can slide the totem around, and Ida can sit on top of him. This is a really cool level.
First, slide the dotted piece down so Ida can climb onto it. Then slide it back up and have her walk up the stairs.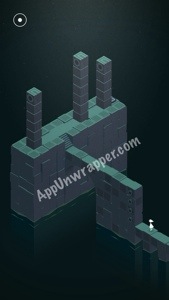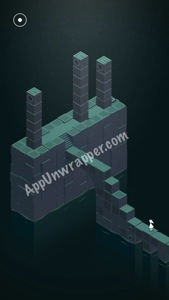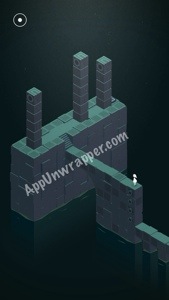 The totem will rise up beneath her. You can slide him around. Move him to the button all the way to the right. Now you'll be transported to a new monument.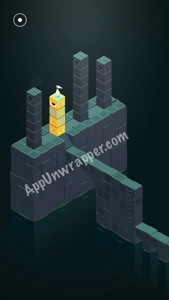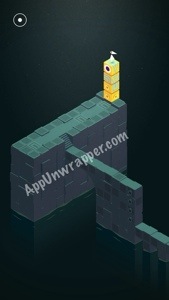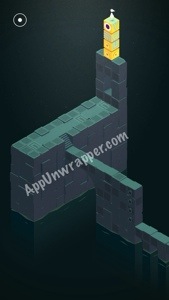 Slide the totem onto the first button.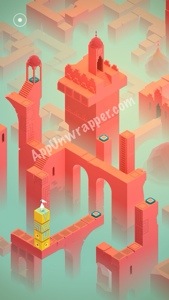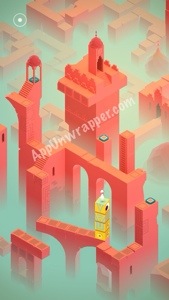 Now slide the totem next to the second button and have Ida step on the button, revealing another button.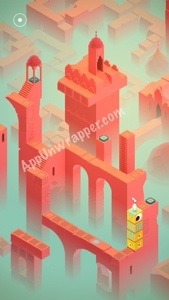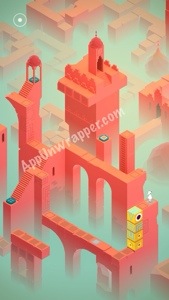 Hop back on Totem's head and slide Totem to the other side, close to the new button. Let Ida step on the button to see what it does. It raises the piece on the other side, but only while something (such as Ida) is on it.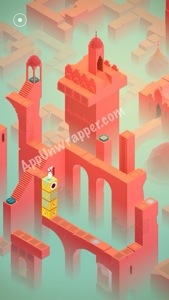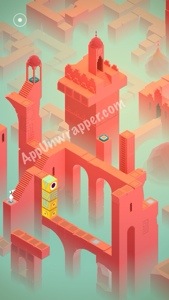 Click on the little numbers below to continue to the next page of the walkthrough.