Monument Valley
By: ustwo

[DKB url="https://www.appunwrapper.com/Monument" text="Download" title="" type="" style="" color="green" width="" opennewwindow="" nofollow=""]
Walkthrough:
Click here for all other chapters.
Chapter 8: The Box: In which there lie strange delights.
You can also watch this video walkthrough for Chapter 8:
Open the box this way first (lift the lid up) to see the blue section. Walk Ida over to the button to light up the blue light, then exit through the doorway at the top. Close the lid.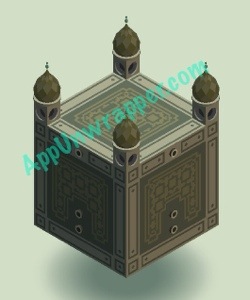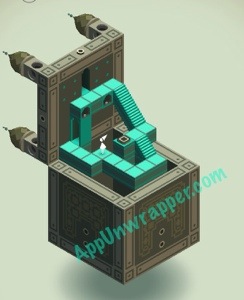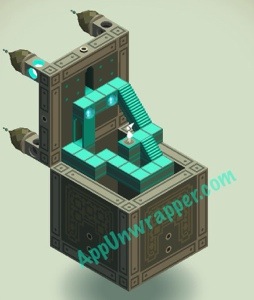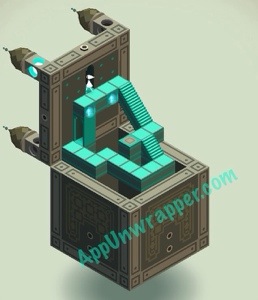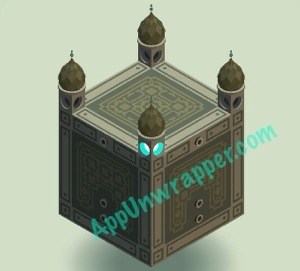 Now tap the two dots on the left side and slide up to reveal another hidden compartment, the green section. This is where Ida went.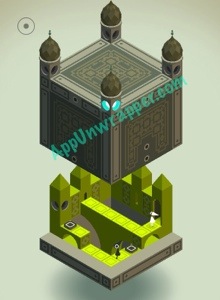 The crow steps on the button, moving the bridge. So you need to time your moves to get to the other button to light up the green light. Exit through the same door.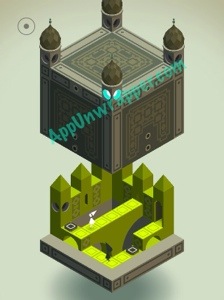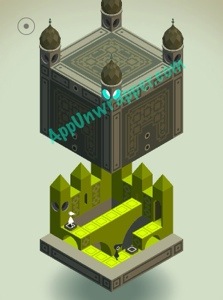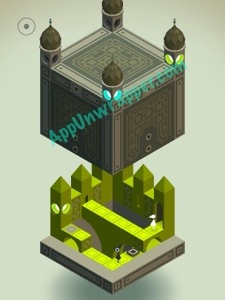 Open up the lid to get to the blue section again. Send Ida through the other door.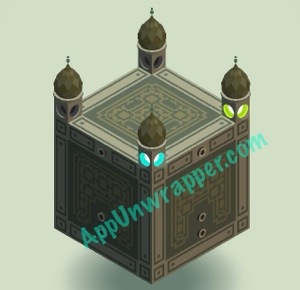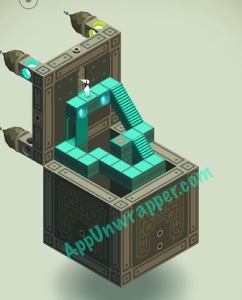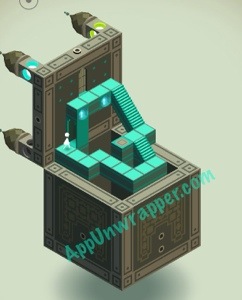 Click on the little numbers below to continue to the next page of the walkthrough.