Level 14:
After you get the Rustcap mushrooms from the Rustcap Crevice in the Rimetooth Foothills, head to the level 14 boss area, Frost Giant's Domain. Talk to the NPC there to get a quest. She'll ask you to help her find her friend Gregor. Make sure she stays alive! After you and Wanda find Gregor, they'll pay you and leave. Find the room with the chest and some Frost Giants and Frost Wyrms and clear it out to complete the area. A level 22 location will unlock, called The Ring of Blood.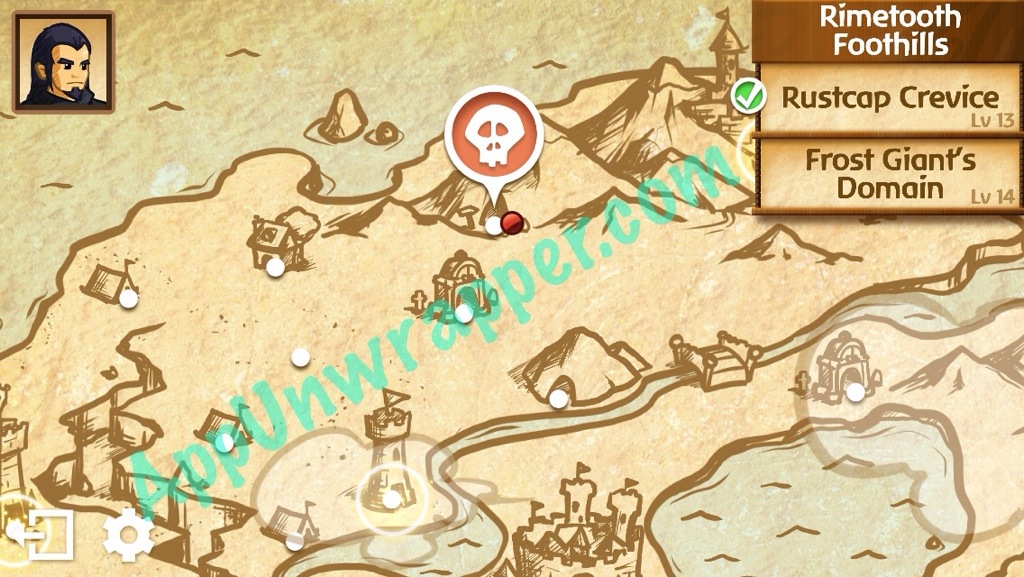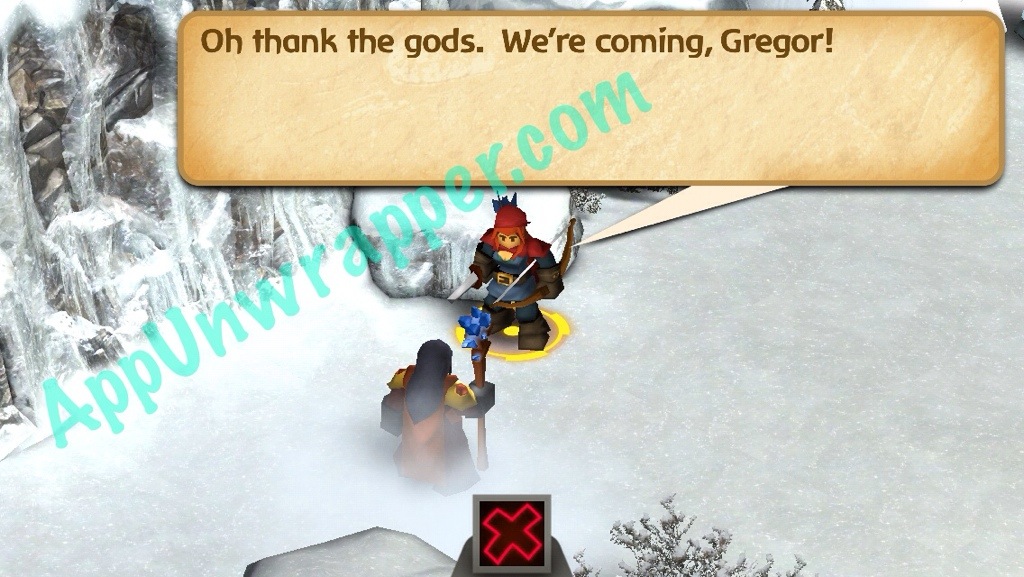 Level 15:
In Silken Wildwood, after you complete Sunset Grove, the boss area Domain of the Queen will unlock. This is part of the Headmaster's quest, so make sure you completed the first two parts of the quest before coming here (see above). You have to fight a giant Spider Queen, who is quite hard to kill. She also spawns baby spiders. In order to complete the quest, you have to kill her using only elemental magic weapons and skills (this is to prove to the students that Wizard magic is powerful). If you do it correctly, you'll get a Firestorm Band, a ring with 6+ Spell Power.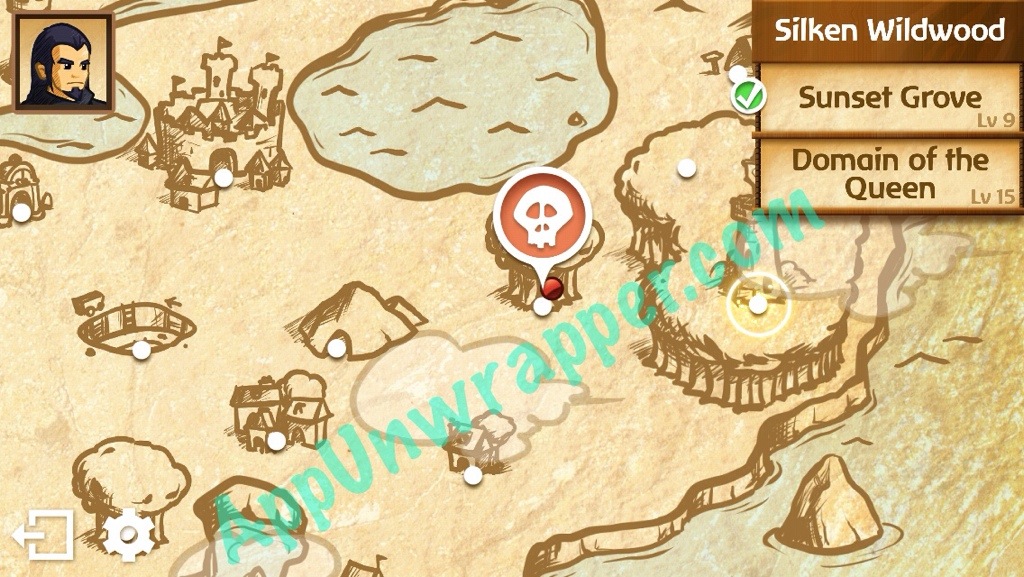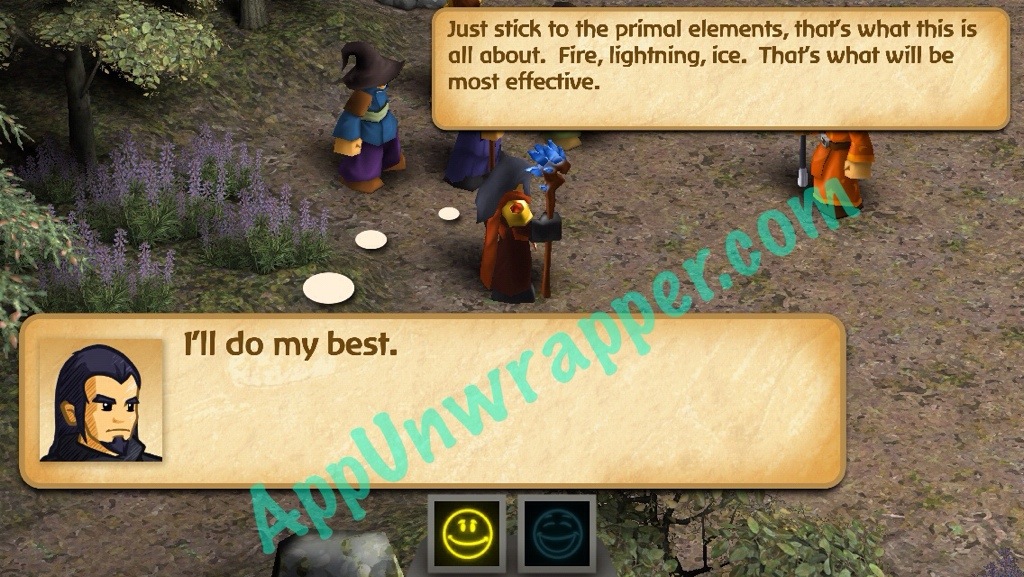 Level 16:
Test your skills in the desert against scorpions and flame Wyrms at Scorched Canyon in The Dunes.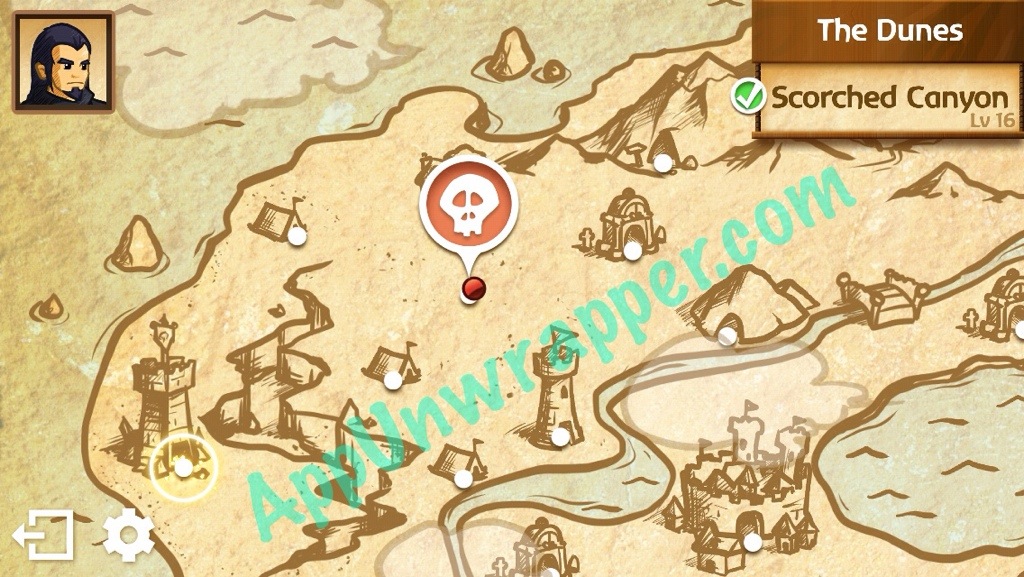 If you complete the level 7 area called Fugitive Hideout at the Desert Outpost, the level 16 Razor Clan Canyon will unlock.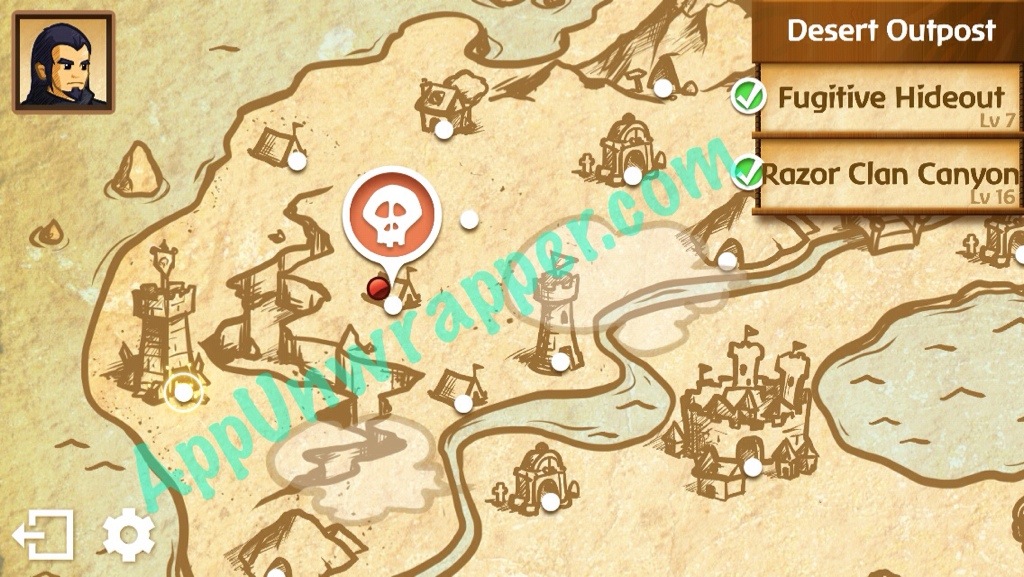 Level 17:
At level 17, you can go to the Den of the Lizard at Seaside Depths. After you complete it, the level 25 area called Charbone Lair will open up.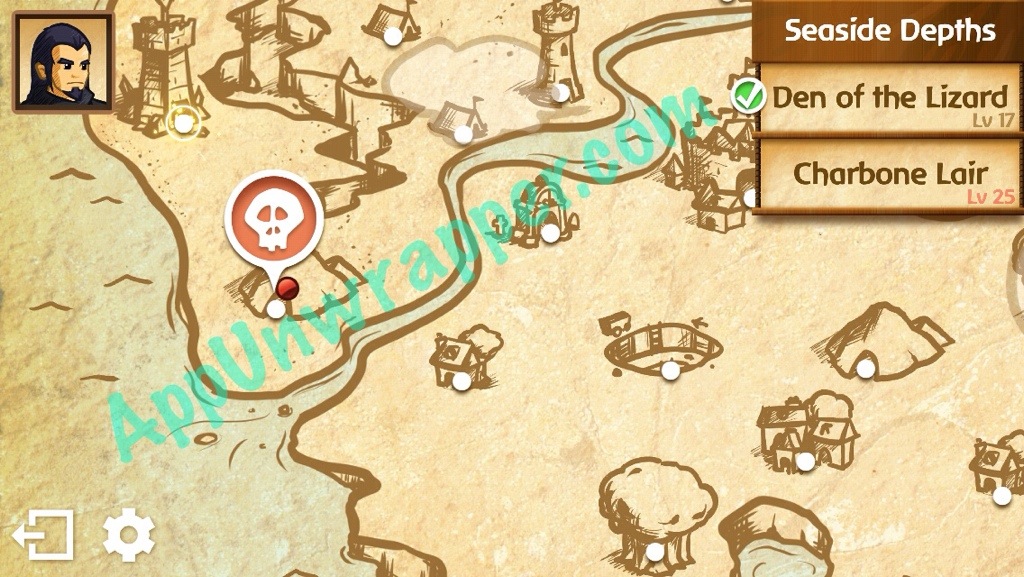 Level 18:
There is a level 18 dungeon called The Lost Woods at Coastal Woodland. Don't kill the ghost/spirit because she's part of a quest! Talk to her instead. If you want to complete that quest, find her lost husband (also a spirit — he's past an arch) and then tell Elizabeth (the spirit) that he moved on but loves her. You'll get 200XP for this quest. The quest is separate from completing the area. You can do them both in one trip, or split them into two trips. If you're having trouble and getting lost in the Lost Woods, try this: After you leave the female spirit, keep heading in that same direction (up & right) until you see the chest. Open the chest, then go back one screen and head up & left until you see an arch. This is where the male spirit is. Talk to him and head back out to talk to his wife and complete the quest. After you complete that area, a level 23 level will unlock, called Bone Hedge.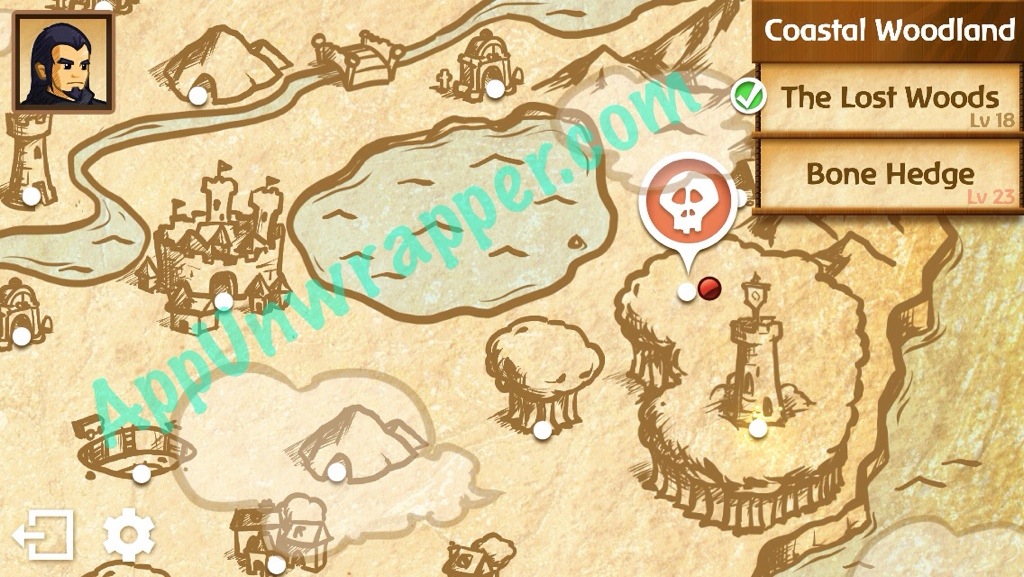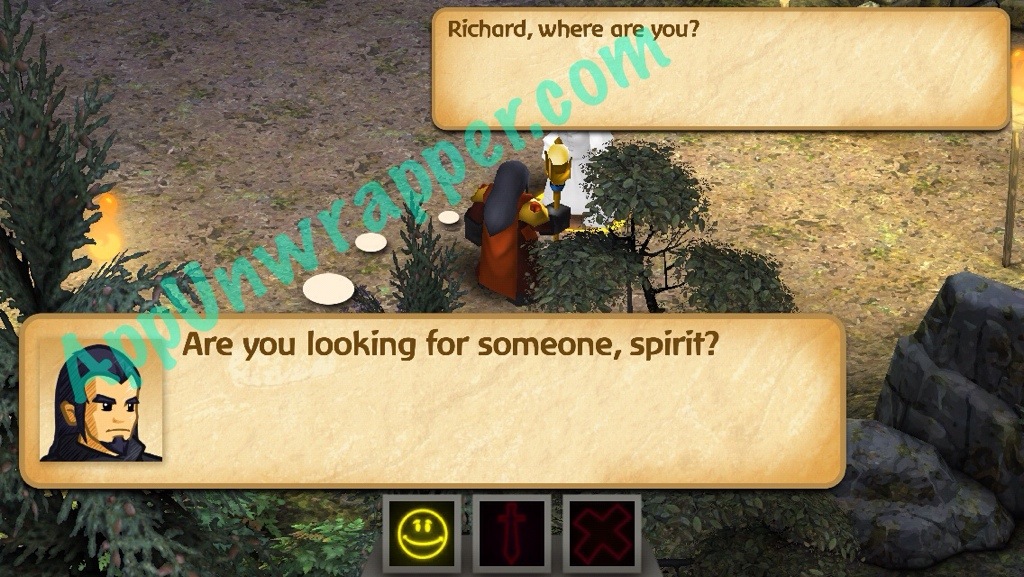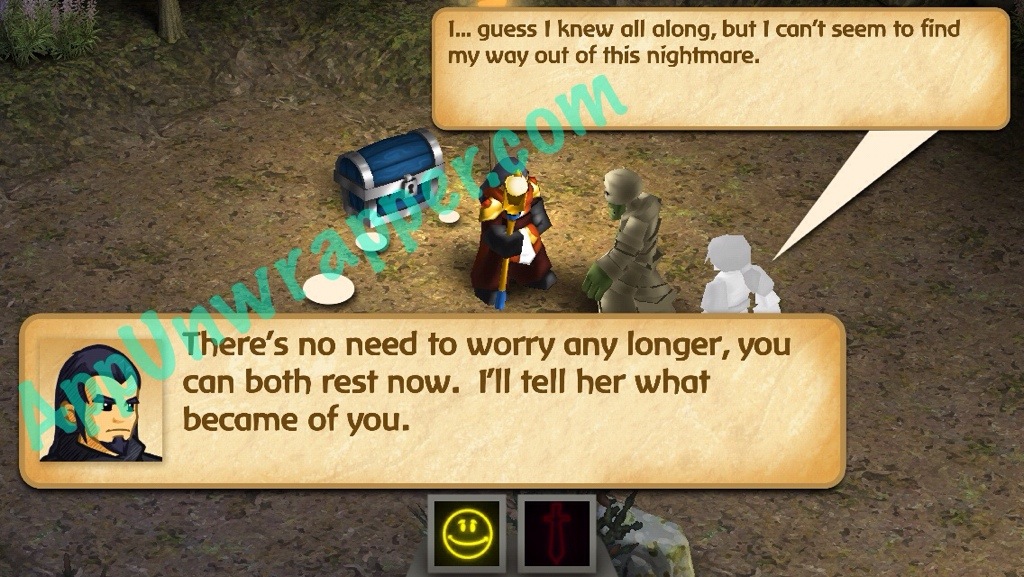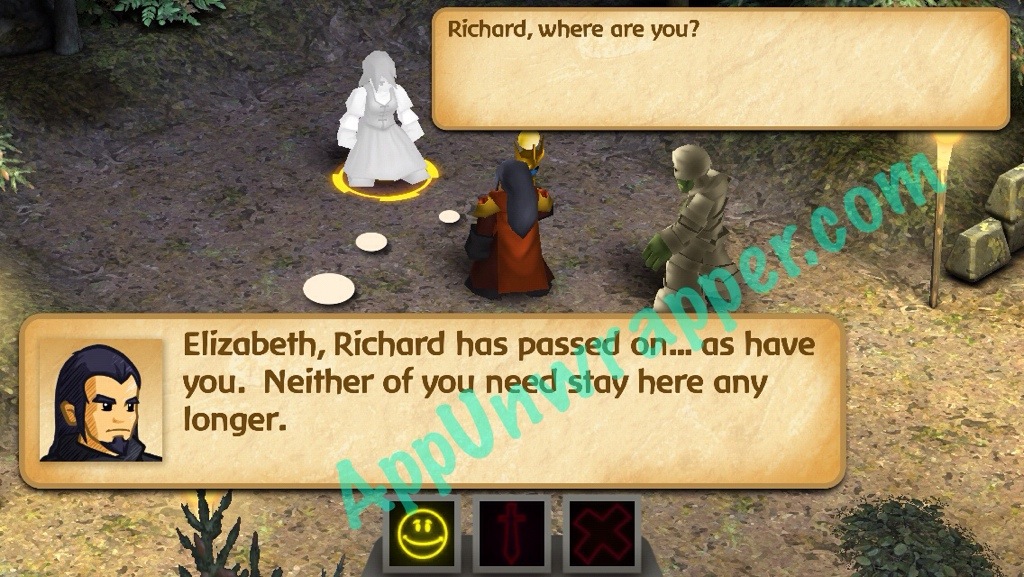 Level 19:
There is a level 19 dungeon at Torchlit Descent in Lakeside Vault.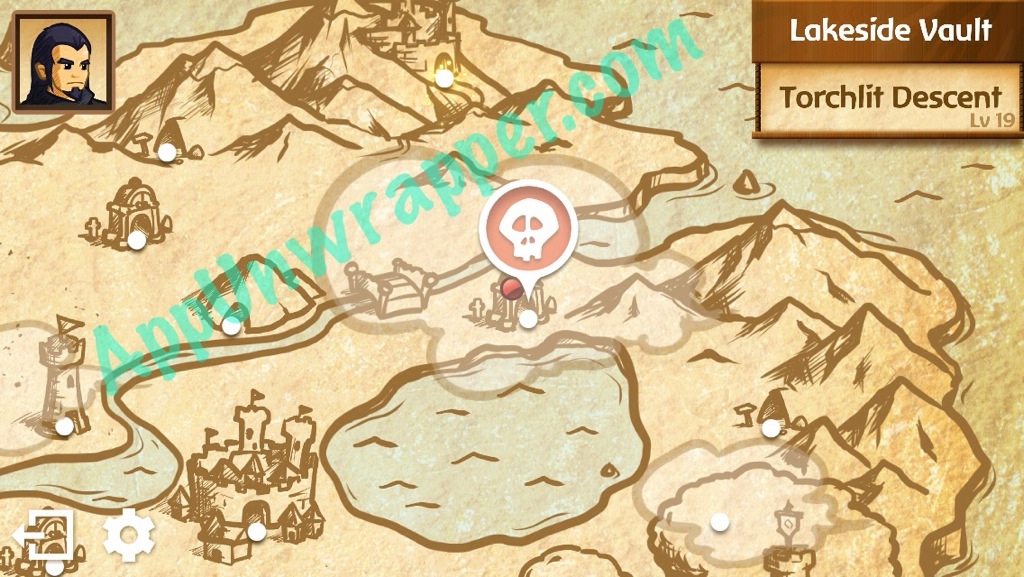 Level 20:
At level 20, go to the Capital City Smithy and he'll tell you he needs better materials. Tell him you'll keep an eye out for it and then head out to look for the ores. (continue reading below)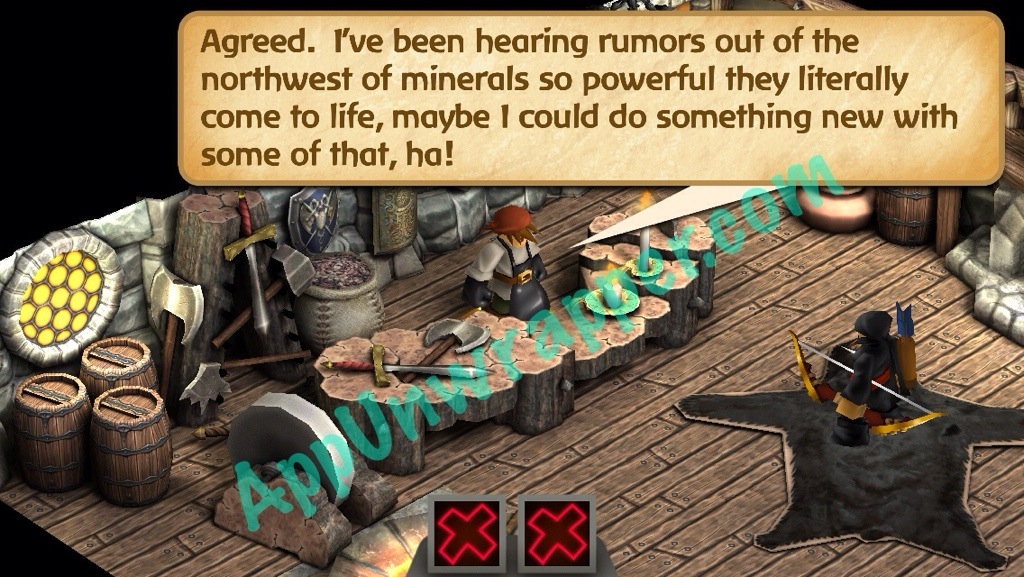 To get the ores, you first need to complete the level 20 dungeon called Midnight Canyon at Razor Clan Excavation. Then a level 21 map will unlock, where you can get the Ores.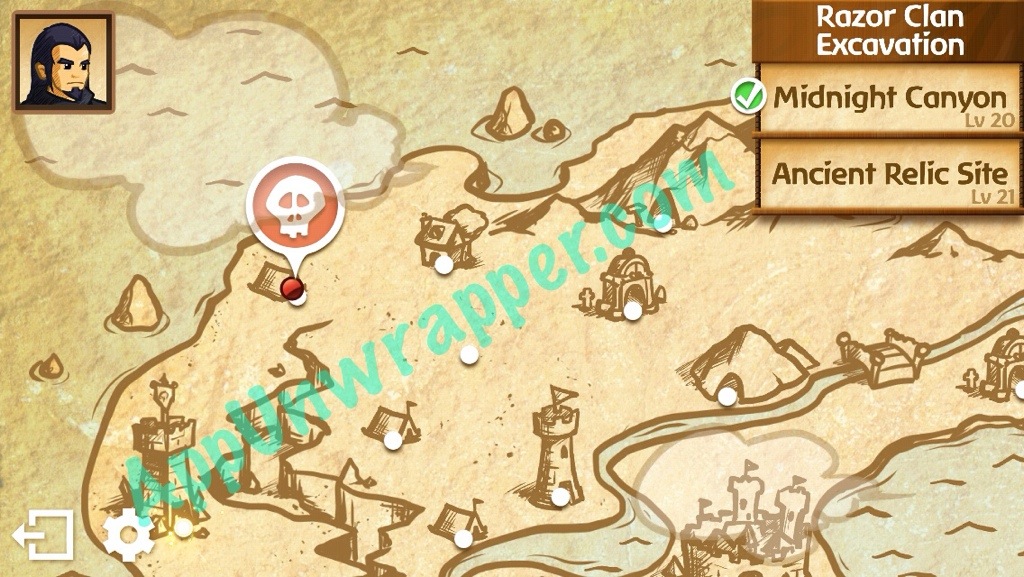 Level 21:
Once you complete the level 20 dungeon called Midnight Canyon at Razor Clan Excavation, a level 21 map will unlock, called Ancient Relic Site, where you can get the ores for the Smith/Shopkeeper after defeating the Stone Golem boss. It should be in the chest after he explodes, but the game might not tell you that you got it. Go back to the Smithy and he should have an orange "!" Over his head. Tell him you got the living stone and he'll make better equipment for you.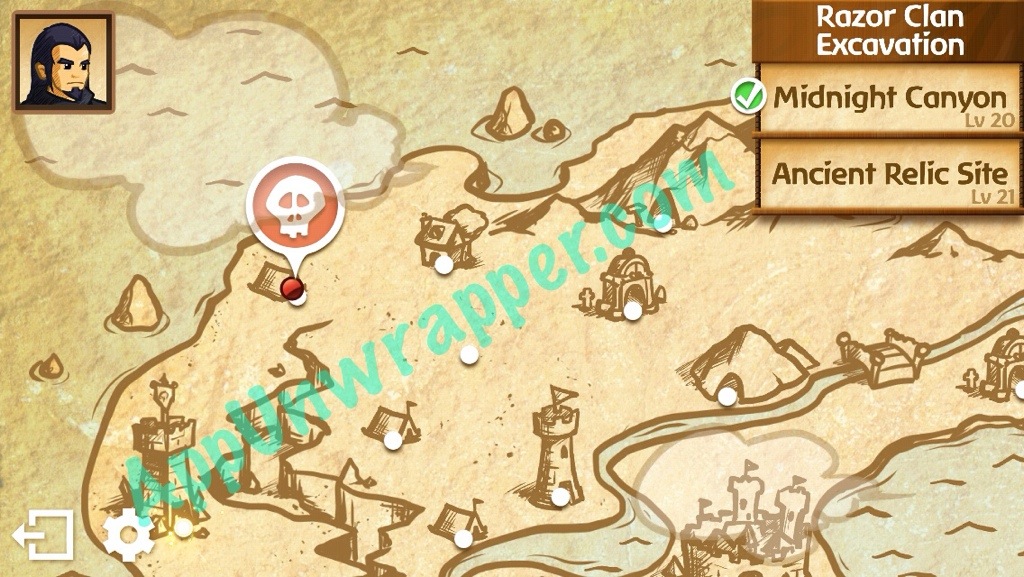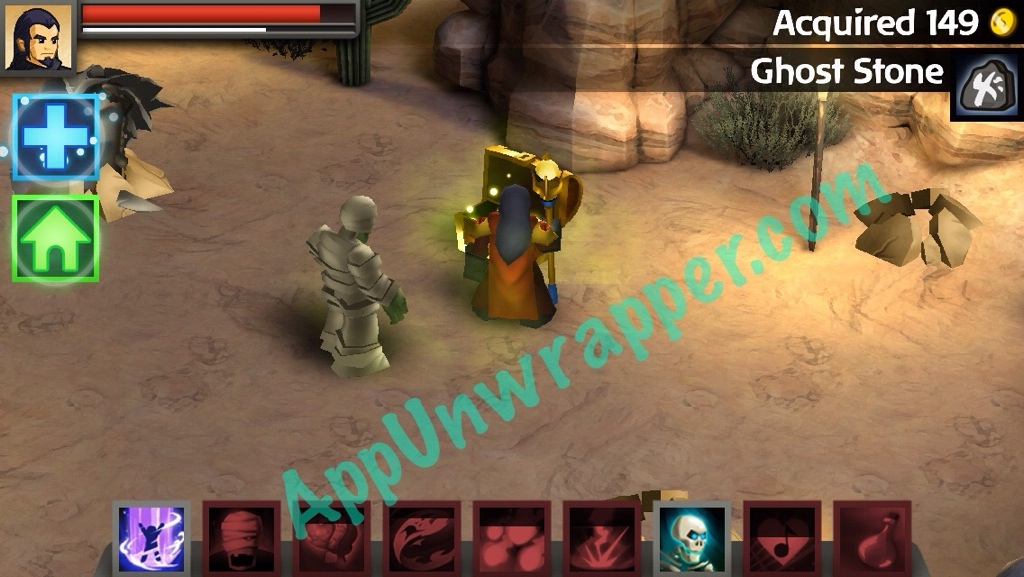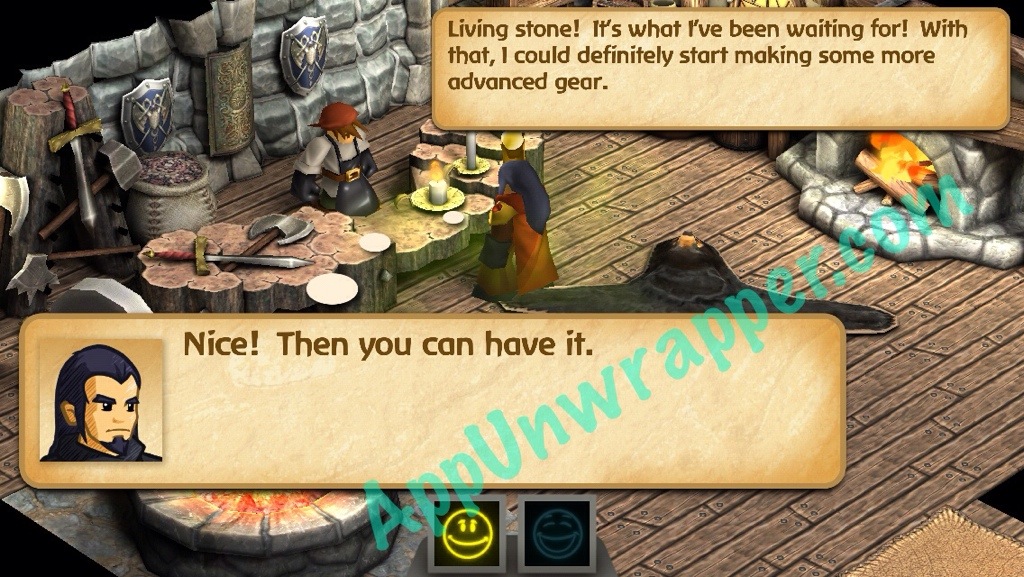 Click on the little numbers below to continue to the next page of the walkthrough.
***
Note: Sometimes a promo code is provided for a game, but it does not affect the review in any way. At AppUnwrapper, we strive to provide reviews of the utmost quality.

Check out my recommended list for other games you might like.

If you like what you see on AppUnwrapper.com, please consider supporting the site through Patreon. Every little bit helps and is greatly appreciated. You can read more about it here. And as always, if you like what you see, please help others find it by sharing it.

I also offer affordable testing and consulting for iOS developers.

COPYRIGHT NOTICE © AppUnwrapper 2011-2018. Unauthorized use and/or duplication of this material without express and written permission from this blog's author is strictly prohibited. Links may be used, provided that full and clear credit is given to AppUnwrapper with appropriate and specific direction to the original content.