Door 21: Turn around and hold the string to lift the screen and see Roman numerals under it. The regular numbers below those tell you how many Roman numerals to count for each number. So count 4 first, which gives you VIII or 8. Then 3, which gives you III OR 3. Then 2 gives you IX or 9. And last, 1 gives you V or 5. So the answer is 8395.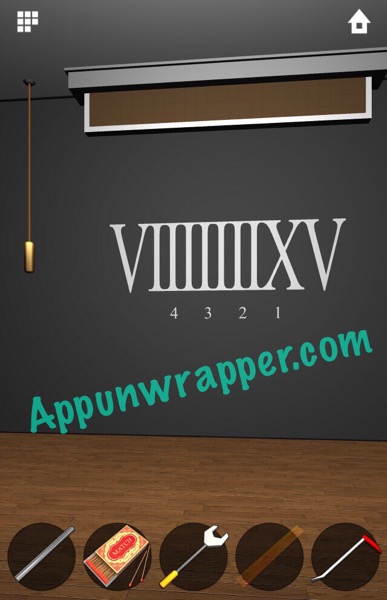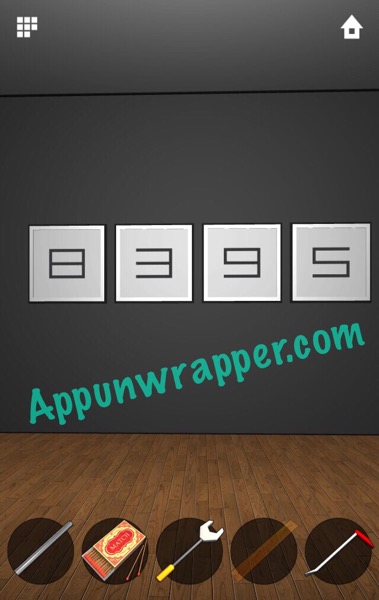 Door 22: Go around the room removing the bolts with the wrench. Then mimic each diagram with your iPhone to see the clues for the currencies of different countries. Then change the flags in the upside-down wall to correlate with those countries. So it goes Japan, UK, Europe and USA.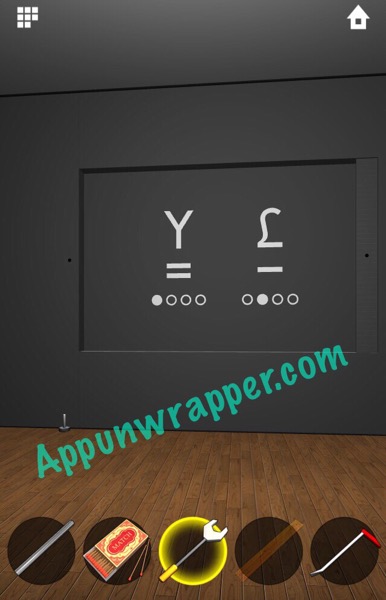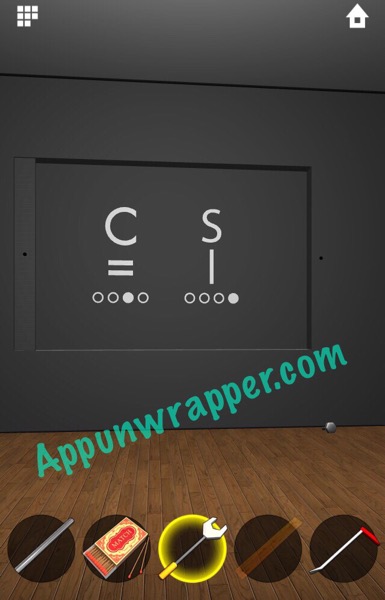 Door 23: Go around the room and tap all the lampshades to see four numbers — 7, 0, 3, 1. Look at he back wall. There's a drawing of a door to the right. This is showing you which numbers go where in relation to the door and the lamps. It should look like the photo below. Then, pay attention to the arrows on the new clue. It's telling you to push the right and left buttons in this order: RLRRLLR. The door should be unlocked now.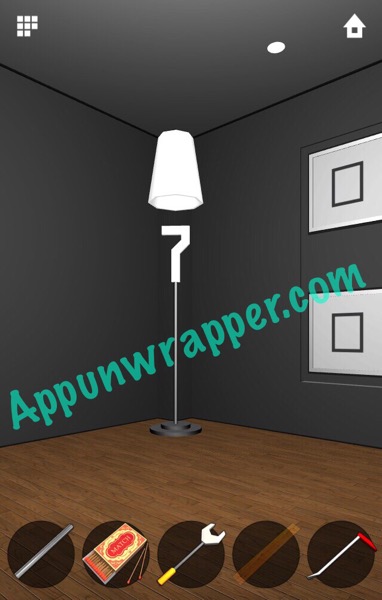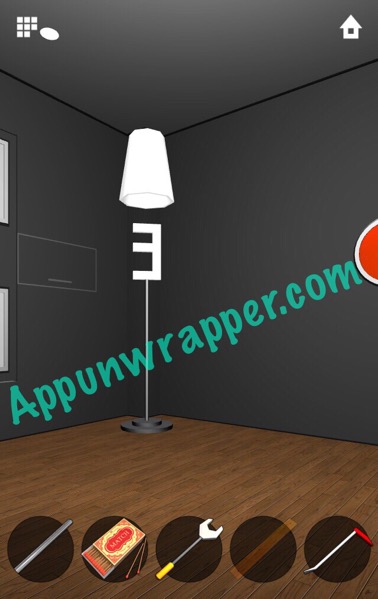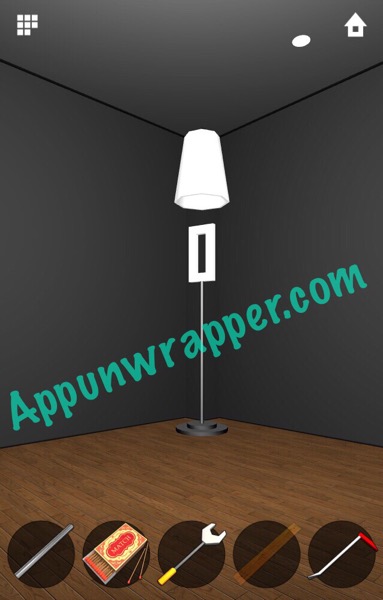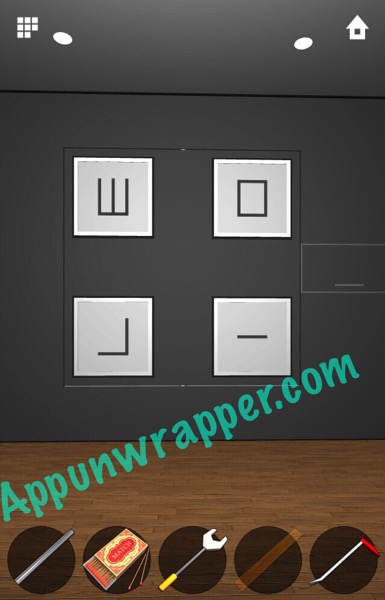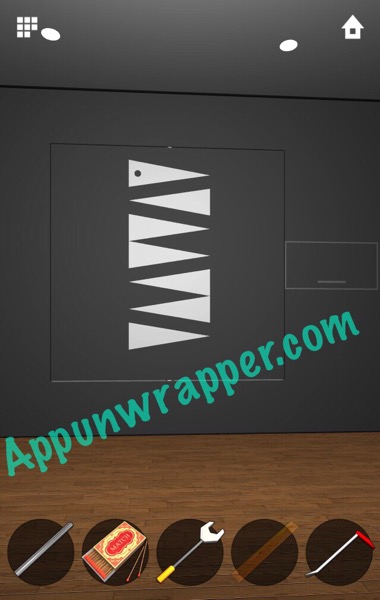 Door 24: