I didn't watch Apple's Keynote yesterday, but I've been catching up on the news about the iPhone X and it's been quite a rollercoaster ride. I haven't gotten my hands on it yet, but wanted to share some of my thoughts, especially when it comes to gaming.

First off, the new Super Retina OLED display sounds great. Who doesn't want more pixels and an overall better screen? Edge-to-edge seems exciting at first, too, but on further thought I have concerns about it that I'll cover further down. Feel free to skip down to that if you'd like.
The wireless charging option is a welcome addition that's been a long time coming. I hope it means it will be easier to charge on the go, say at public charging stations or cafes.
ARKit sounds like a fun gimmick, but I'm worried Apple will push it too hard like they did 3D Touch, creating a slew of games using a feature that didn't actually benefit the game in any meaningful way. I'm still interested in seeing where this goes, though.
I don't have any strong feelings on the Face ID facial recognition yet. TouchID on my iPhone 6S works great and I would like to keep that, but I'm open to trying new things. Without more information, I can't really say whether the Face ID will make things better or worse. The Animoji that lets you animate emojis using your face sounded dumb at first, but now I'm kind of excited about it. But it might end up being more of a gimmick that I'll get tired of after a few minutes, like I did iMessage stickers.
The biggest — and most controversial — change is the edge-to-edge screen that I mentioned above. First, a little background info about me. I'm a woman with small hands and pockets. Going from the iPhone 4 to the iPhone 5 meant my phone stuck out a bit from my back jeans pocket, but at least it fit — even with a chunky Otterbox Defender case. But it still felt great in my hand and fit in most other pockets. I got used to the slightly bigger size pretty quickly.
But then Apple decided to do away with the 4.8″ phones altogether when they announced the 5.4″ iPhone 6 and 6.2″ iPhone 6+. Both phones were way too big for my hands and pockets, so I decided to push my dying iPhone 5 for another year in the hopes they'd release a smaller one the next year.
My iPhone 5 died just two weeks before the iPhone 6S released. I had no choice but to upgrade, and I didn't want to buy a two-year-old phone. So I begrudgingly bought the 6S. Yes, the big screen is nice for my eyes. But even after two years, it's still unwieldy for both my hands and pockets. It's become more of a two-handed device when it used to be very comfortable in one hand. I can't even type comfortably in landscape mode, which I used to do often on my iPhone 5.
Had the 6SE (Small Edition) come out at the same time as the 6S, I would have bought it instead, but it wasn't announced until a few months later. And by then my eyes had adjusted to the big screen and could not go back to a smaller one.
So, now that we got that out of the way, let's talk about the iPhone X. It's about the same size as the 6S, so my pockets will have the same struggle as before. But the edge-to-edge screen means the screen is bigger and my fingers have farther to reach. Perhaps app developers will design with this in mind and keep things relatively comfortable (I say relatively because my iPhone 6S has never been as comfortable to use as my iPhone 5 was). Perhaps this won't be a big deal.
But let's talk about the removal of the Home button. Since the display will cover the entire phone, there's no room for it anymore. So Apple has replaced it with a series of swipes. If you're familiar with swiping up from the bottom edge of the screen to bring up the Control Panel, that's how you'll unlock your phone and get back to the Home screen from within apps.
So what does that mean for games? I don't know about you, but I disabled the Control Center from within apps as soon as it was added. I kept opening it by accident. It's a great gesture outside of games, but it was too easy to trigger it while playing. Unfortunately, Apple doesn't offer the option to shut the Notification Center from within apps. Instead, if you swipe too close to the top edge of the screen, you get a little arrow and then pull that arrow down to get the Notification Center. I still trigger this quite often both on my iPhone and iPad. I wish I could shut it.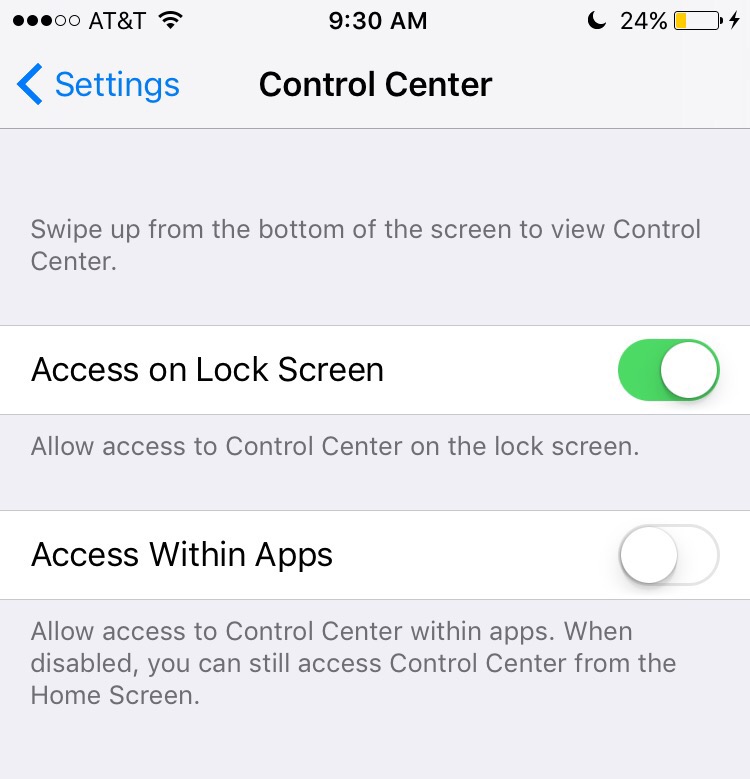 So back to the iPhone X. There's no Home button. The only way to get to the Home screen is through gestures. So obviously you can't shut that option off within games. And there will be a little line in landscape mode that highlights the area you need to swipe up to access the Home screen. Apparently, developers can hide it in certain situations or play it down. If you watch this video, you can see the recommendations Apple makes for games and similar apps. Developers can enable Edge Protection in their apps, which will make swiping up act like the Notifications Center. Instead of automatically exiting the game with one swipe, the first swipe will pull the edge indicator up a bit and a second swipe will exit the app. So basically, the horrible Control Center issue is back, only this time you have no way to disable it. This sounds like a nightmare for those of us who play a lot of games on our iDevices.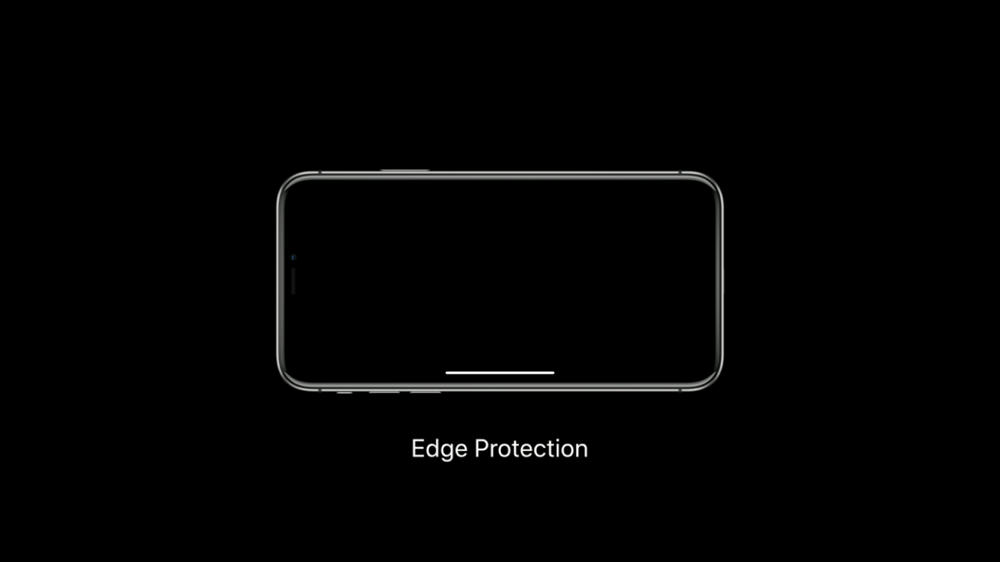 I'm also concerned about how hands might get in the way of the screen while playing a game if there are no edges to hold. But that seems easier for developers to work around than the whole gesture thing.
Maybe I'm wrong. Maybe all my fears will amount to nothing and it will be the greatest phone ever in every way. But right now, based on experience, it sounds like the new design will interfere with games. I'll have to play with it in person before I decide whether it's the right phone for me. At least if they'd release a 4.8″ SE version, my eyes and hands could both be happy, even if games are more frustrating. But as is, it seems like a lot of compromising.
What do you think? Do you plan to buy the iPhone X no matter what or do you have some reservations (besides price, of course)?