Antrim Escape 3
By GameHive Corp.
This is a step-by-step walkthrough for the Pandora's Box Puzzle.
See my full Antrim Escape 3 Walkthrough here.
Zoom in on the gold Pandora's Box. Place one marble on it and all four will go into place. A slot opens up at the top.
Place the sword in the slot at the top. Another slot opens in front.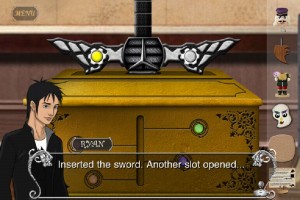 Place the wooden leaf piece in the slot in front. It works as a scale.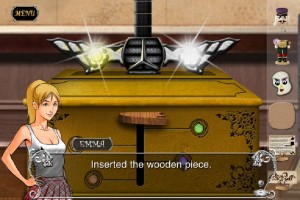 The key to this puzzle is the tablet outside. it shows that you need to light the gems up in this order: Red, Green, Blue, Orange.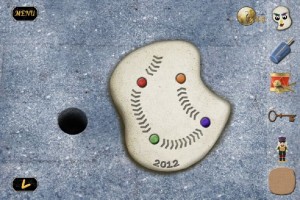 Place these items on the scale in this order: Riddle Card, Nutcracker Head, Nutcracker Body (or Hourglass), Whole Nutcracker (first attach the head to the body).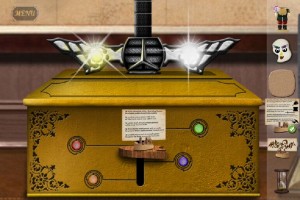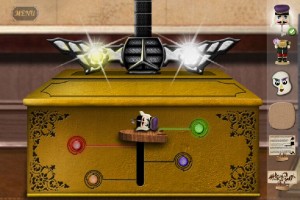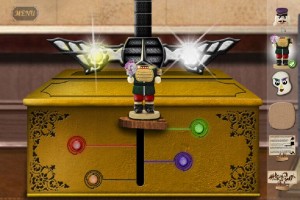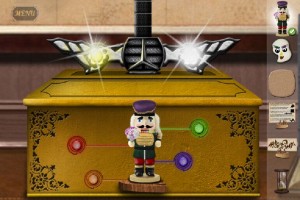 The box activates. Everyone's pulled back to 2012. Enjoy the ending.