Mines of Mars
By: Crescent Moon Games & Wickey Ware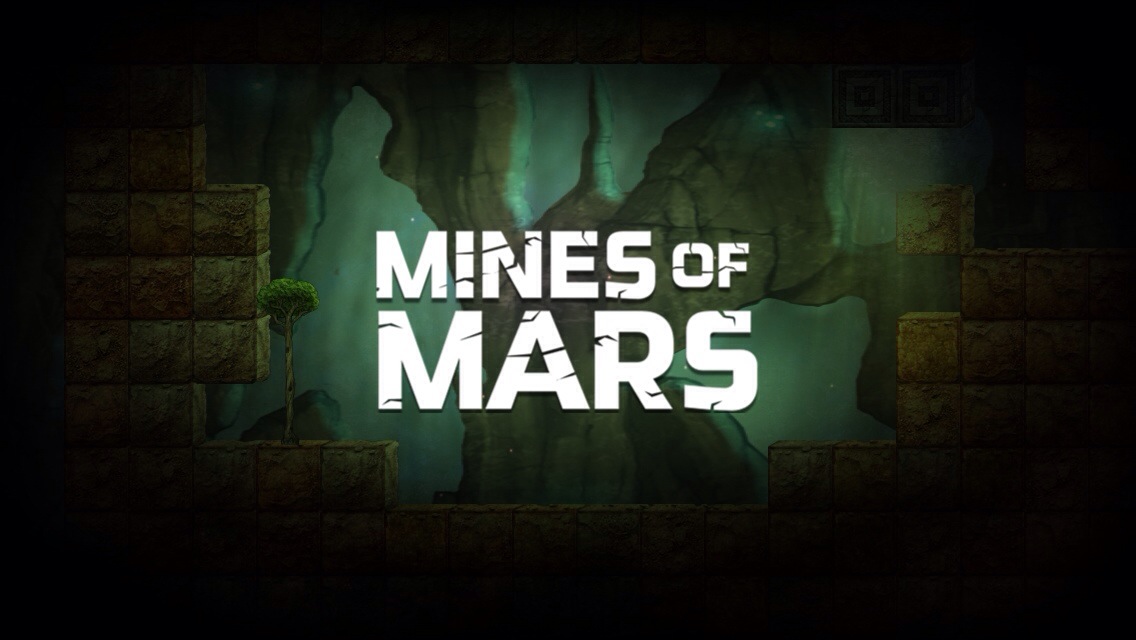 [DKB url="https://www.appunwrapper.com/MoM" text="Download" title="" type="" style="" color="green" width="" opennewwindow="" nofollow=""]
See all our Mines of Mars guides here.
The Offering Pit: When you finish upgrading all your equipment (or any time you feel like it, really), try out the Offering Pit. You offer some gems and ingots, and you have a chance of getting an artifact for your museum. But be careful, because you're gambling here. 99% should give you an artifact, but that's a lot of materials. There's also a chance you could get less (or more) materials back than you offered…or nothing at all. There are twelve artifacts in total, and you can see them in your museum. If you want to be safe, put enough to get 99% chance. **Warning: Any materials you drop onto the table will be gone if you cancel, so if you put anything on the table, make the offering! Also, there is a finite amount of materials to be mined, so make sure you don't run out!
First I got this skull for my museum: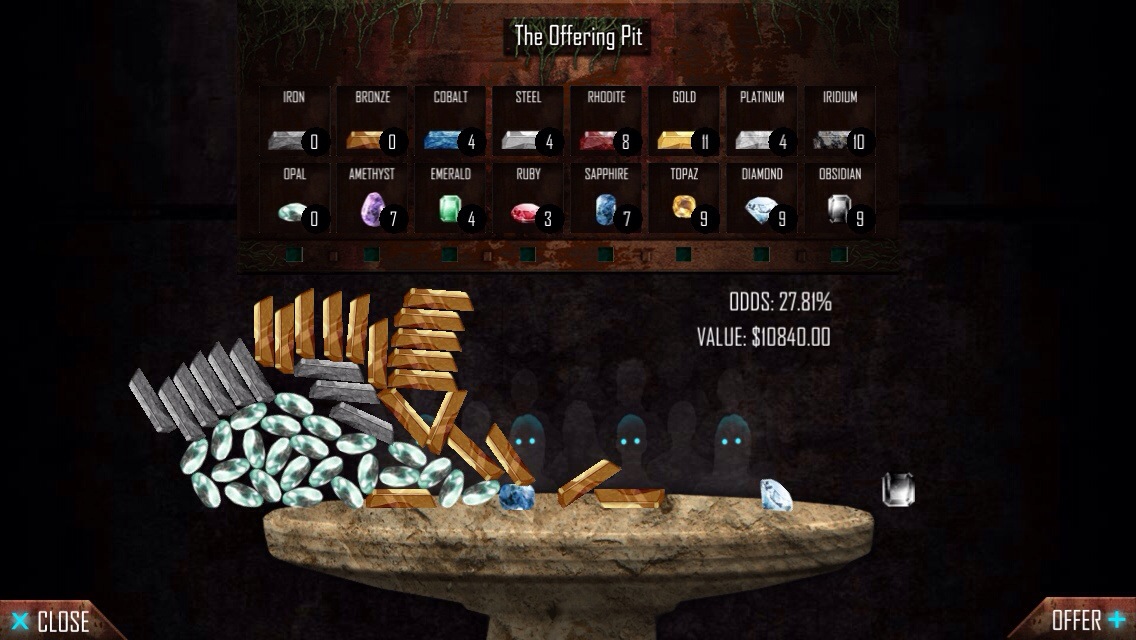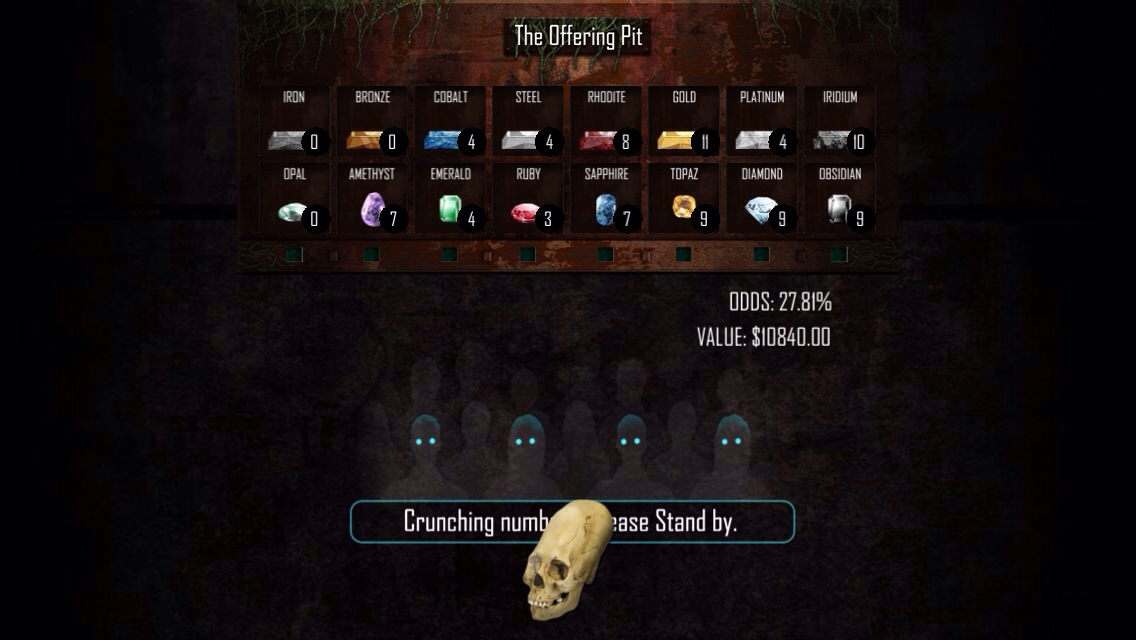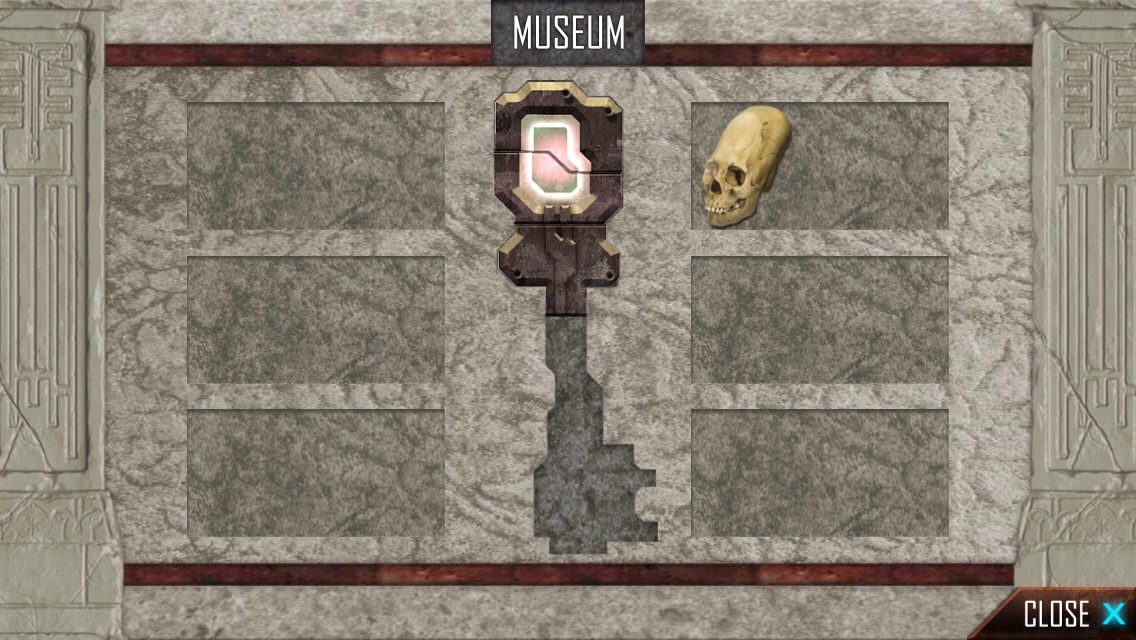 You can also get this awesome pickaxe, called the Alien Bad-Axe. Cuts through rock like butter! It's about as fast as the best drill you can craft, the Iridium Drill (or maybe even faster?).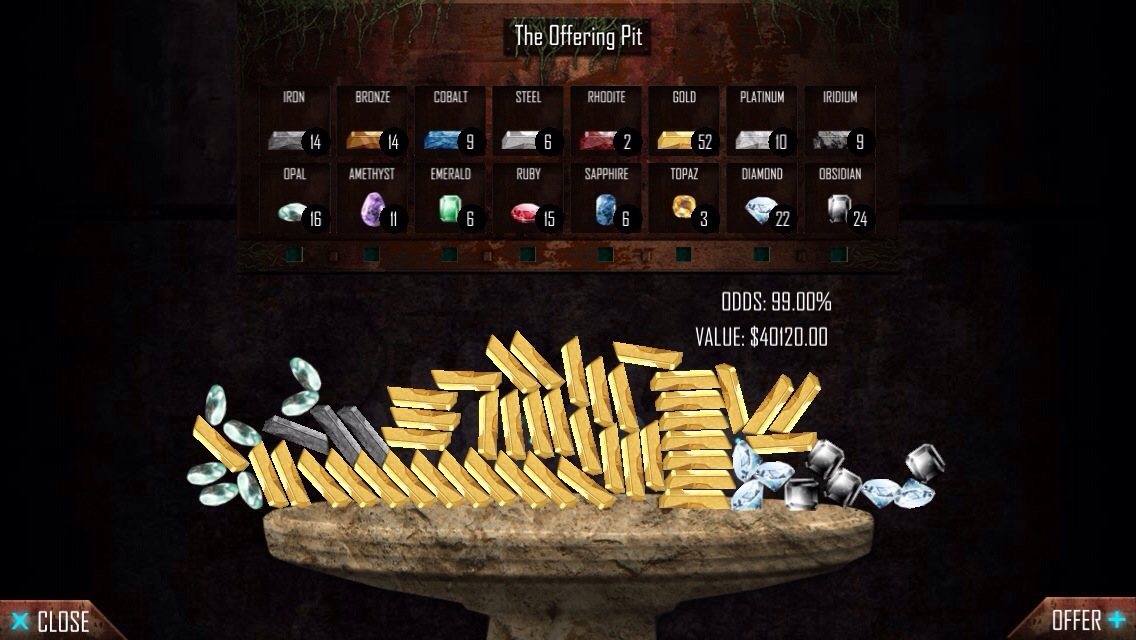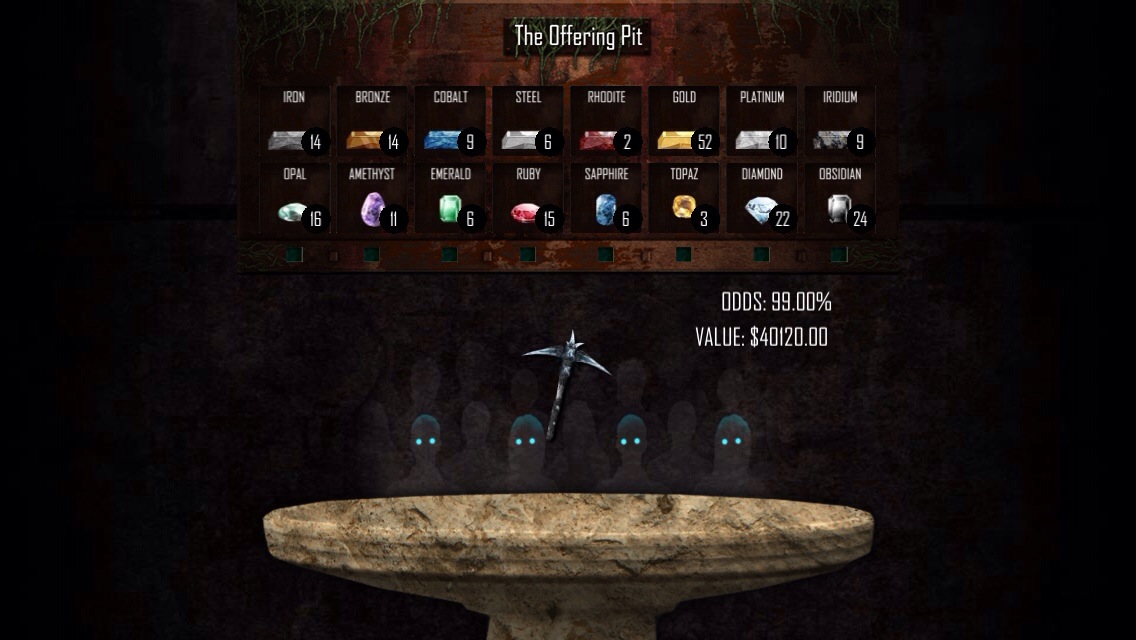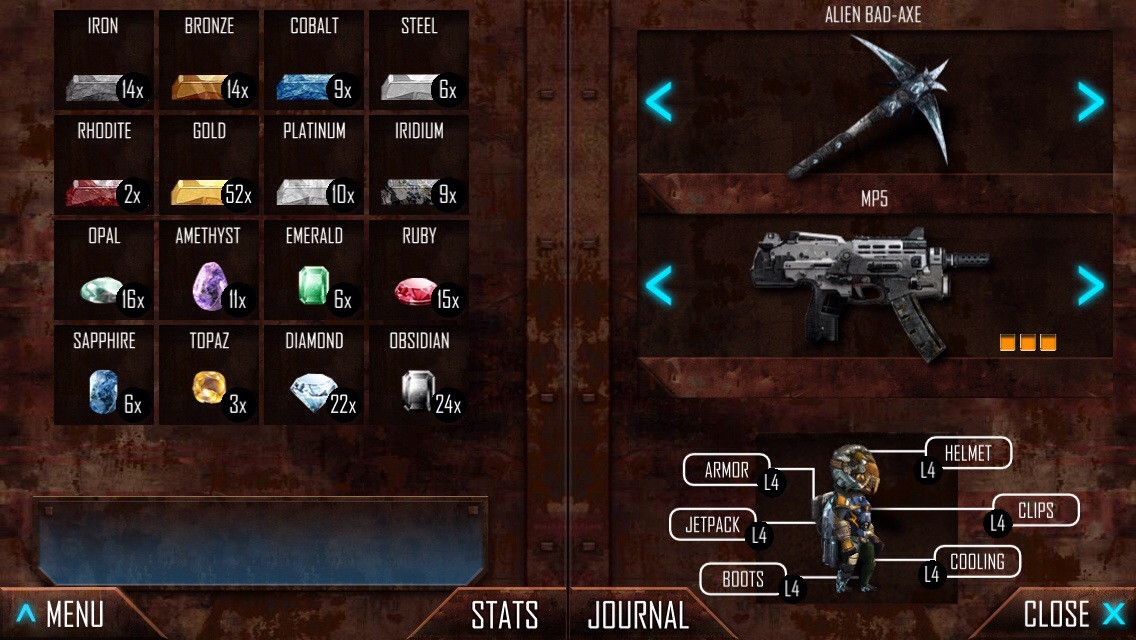 The 3rd artifact I got was a Die (plural dice):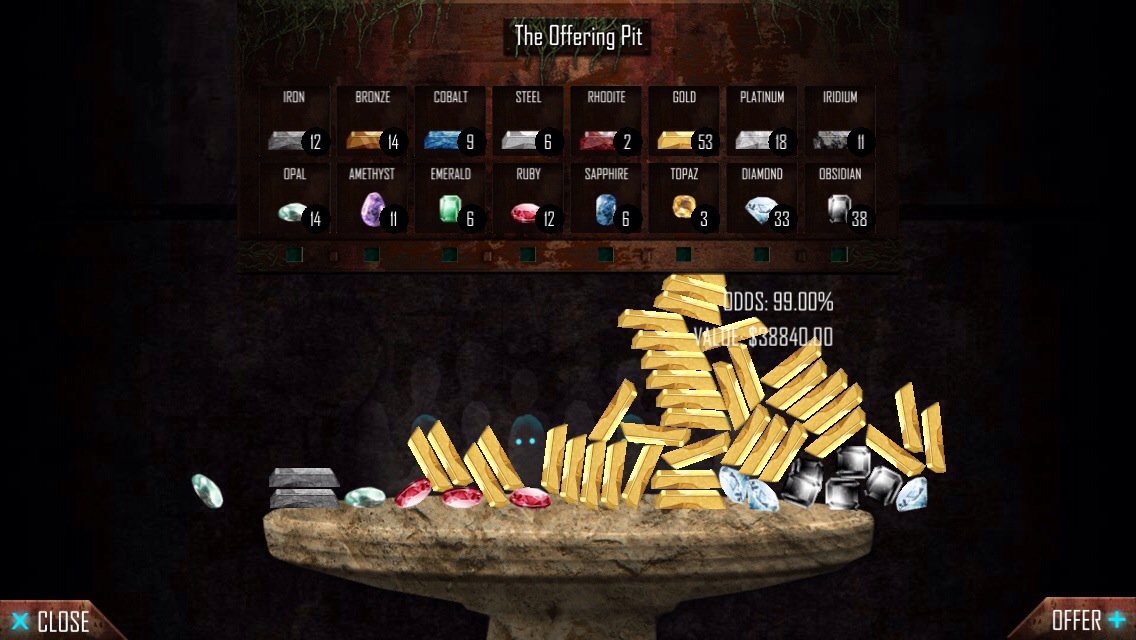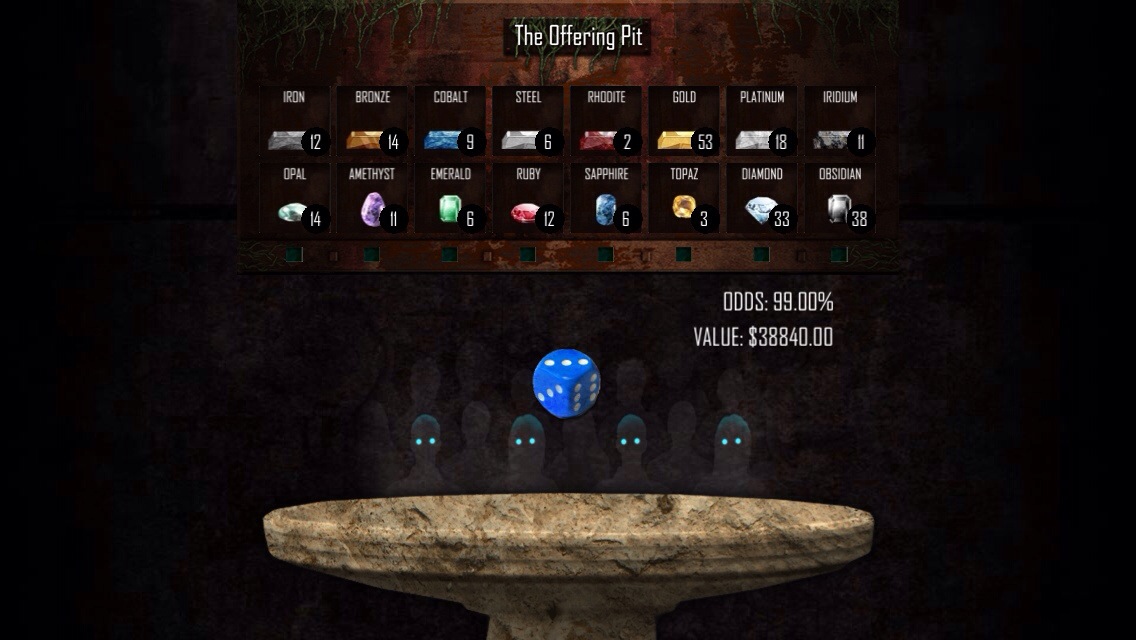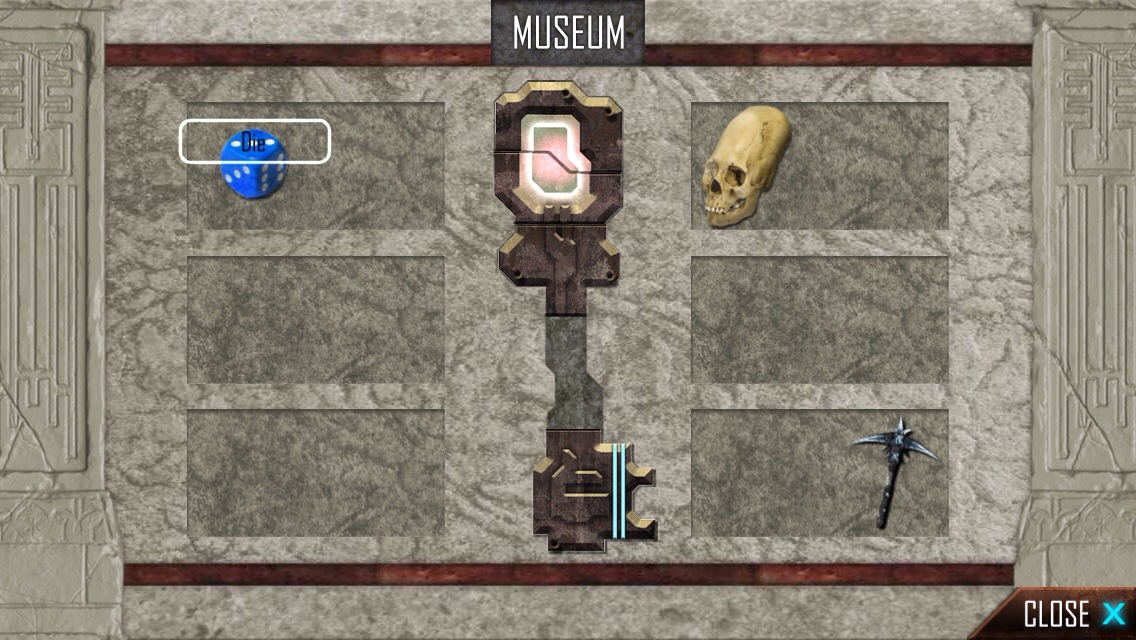 The 4th artifact I got is the Suitcase: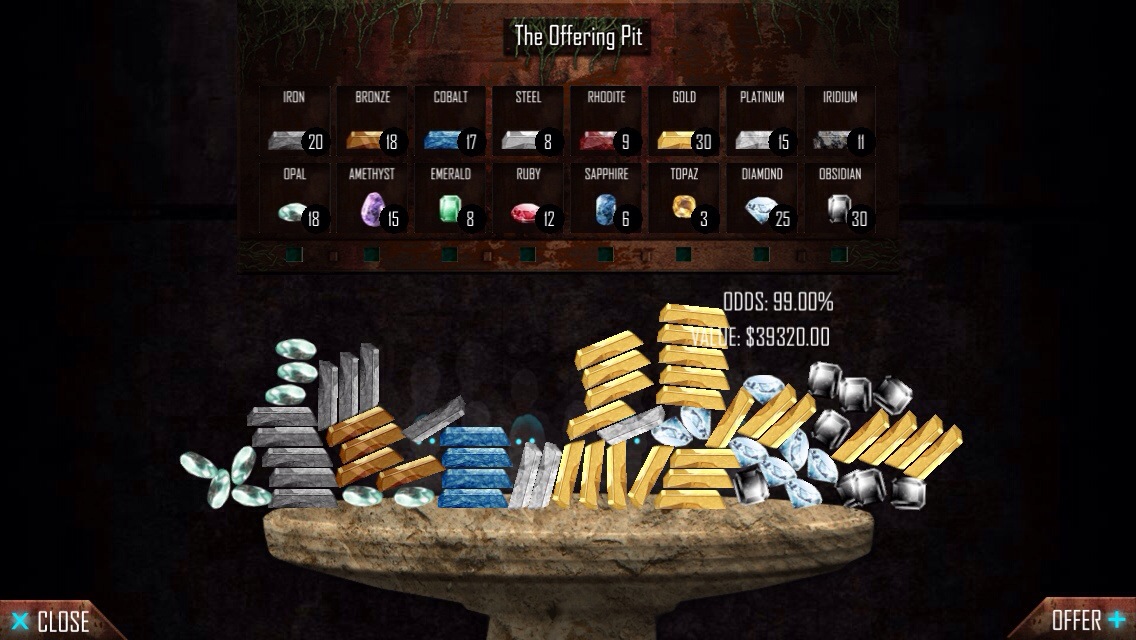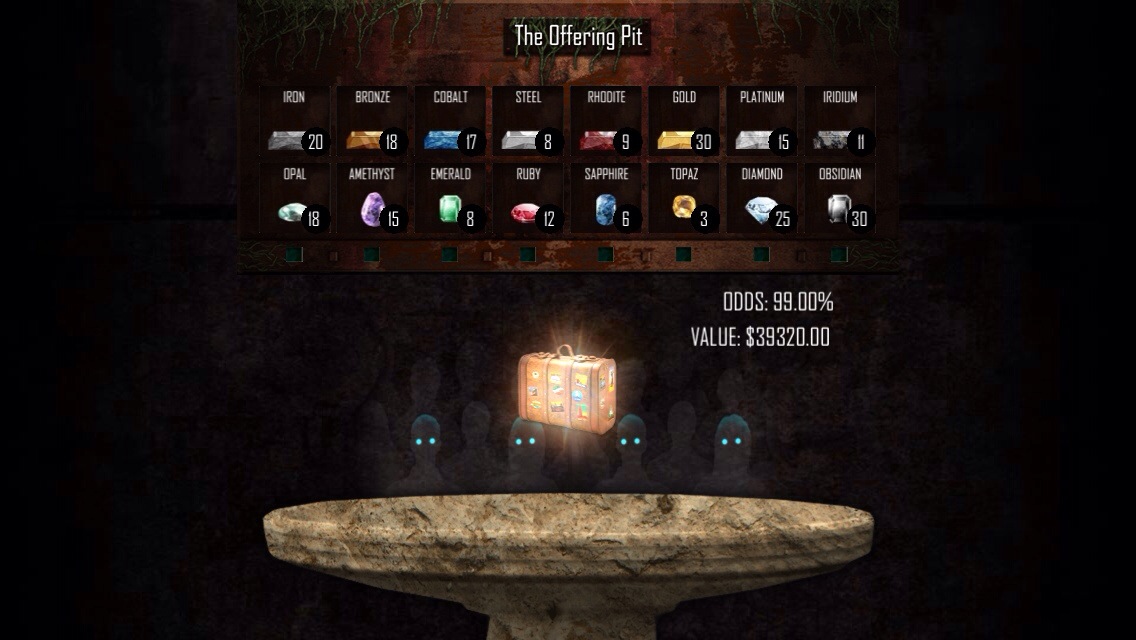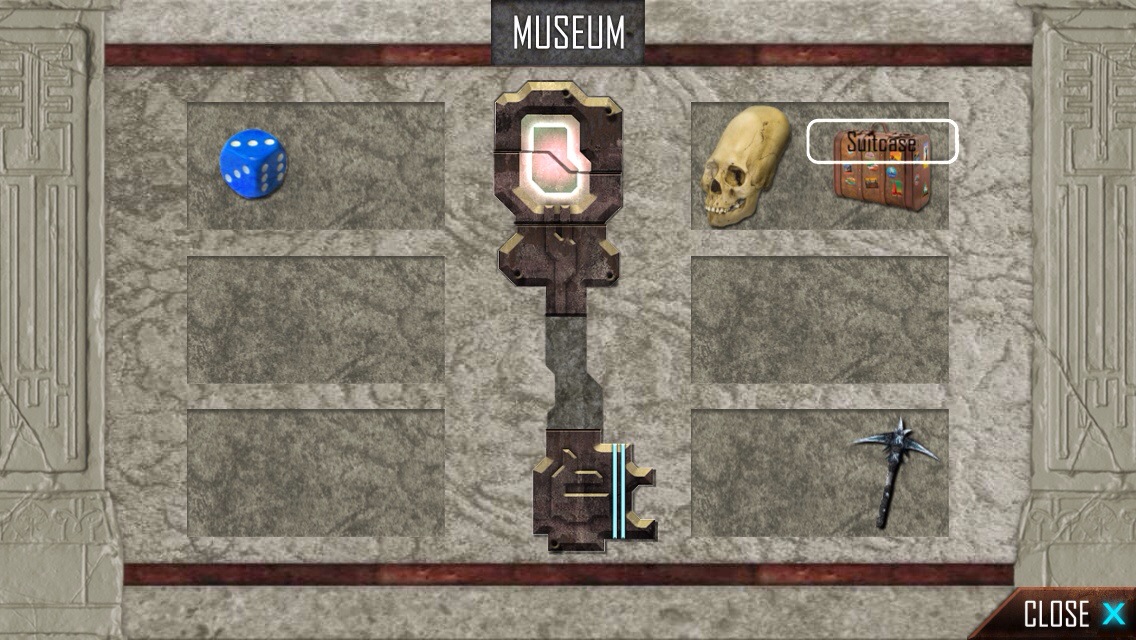 The 5th artifact I got was Sunglasses: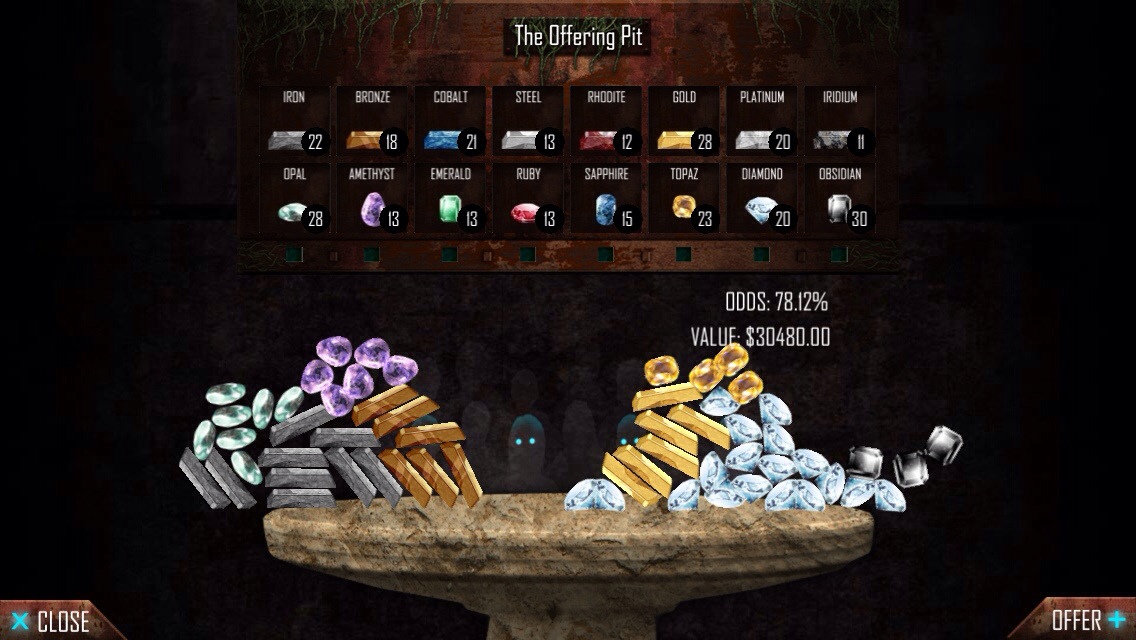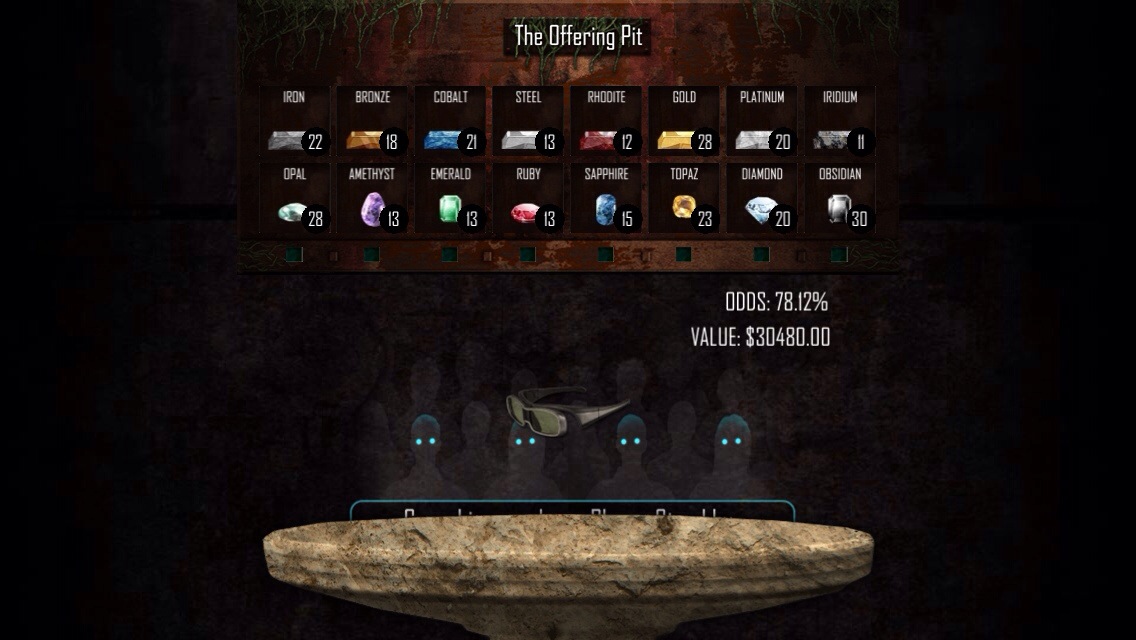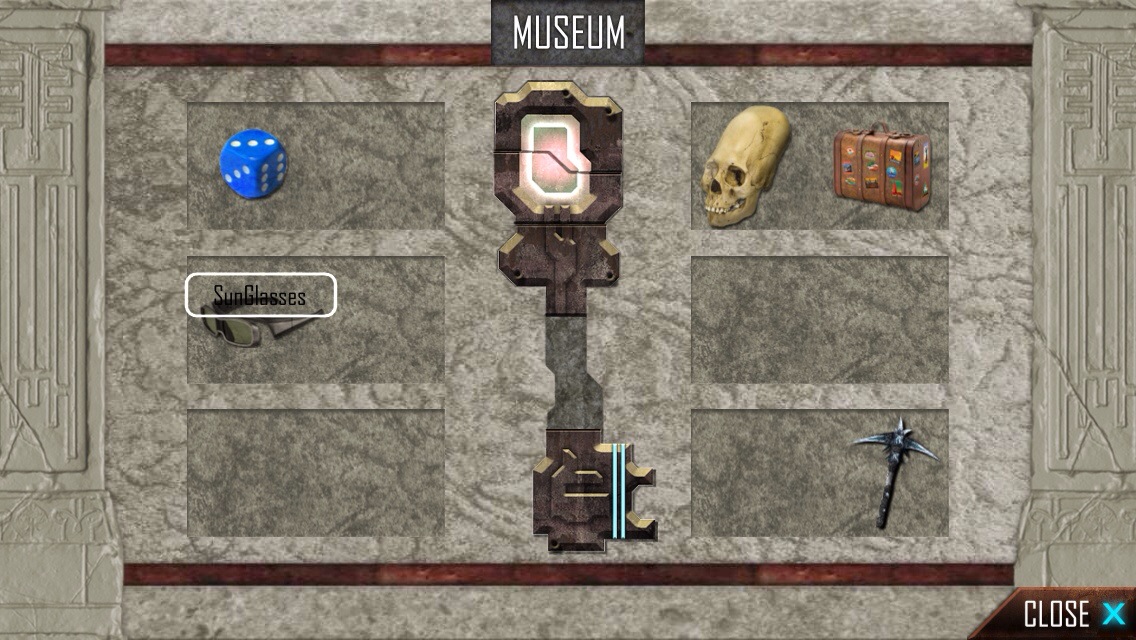 The 6th artifact I got is the Paperclip.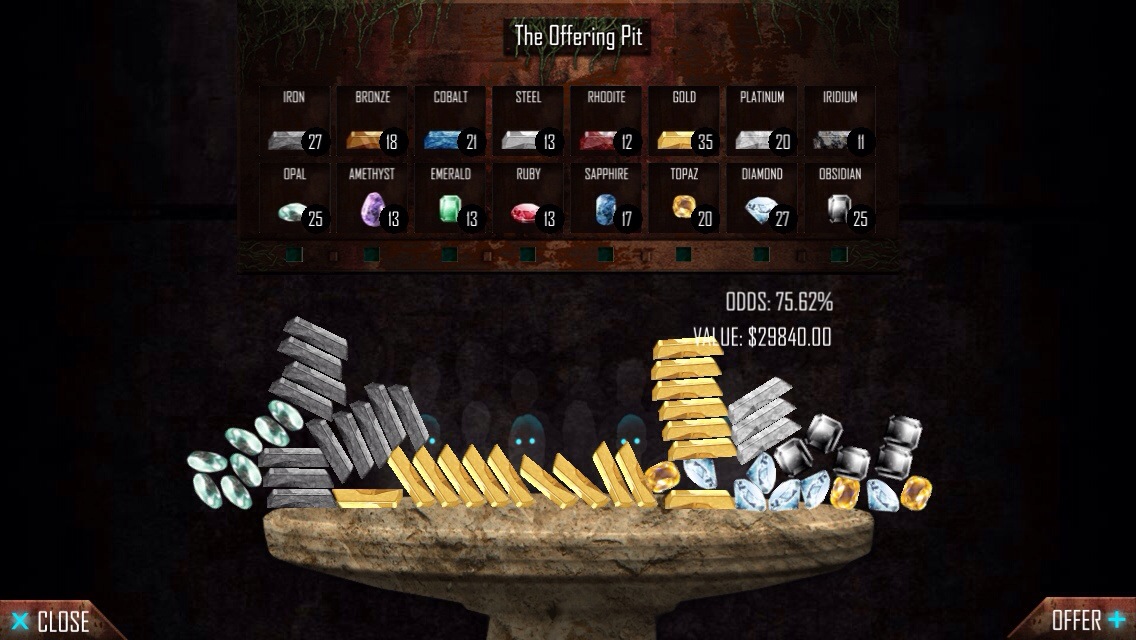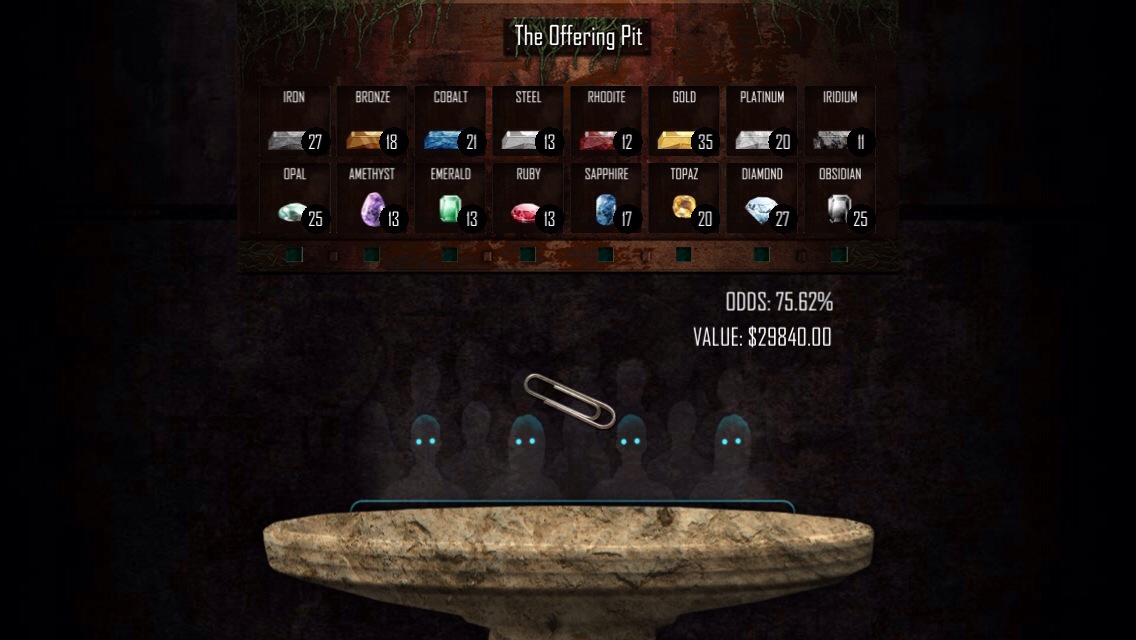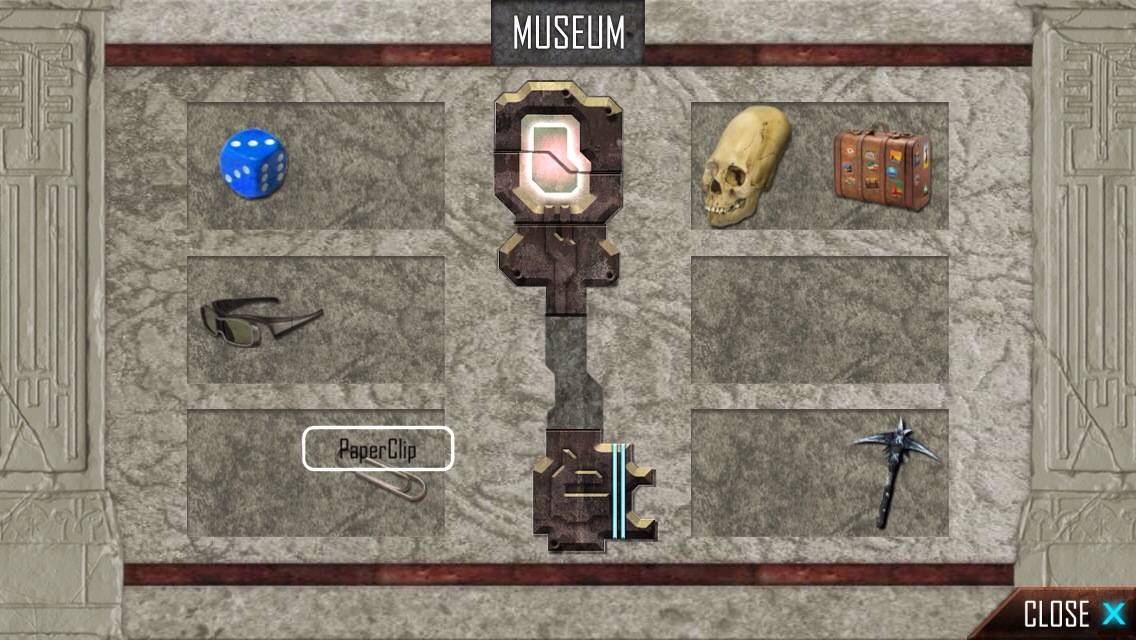 The 7th artifact I got is the Gamepad: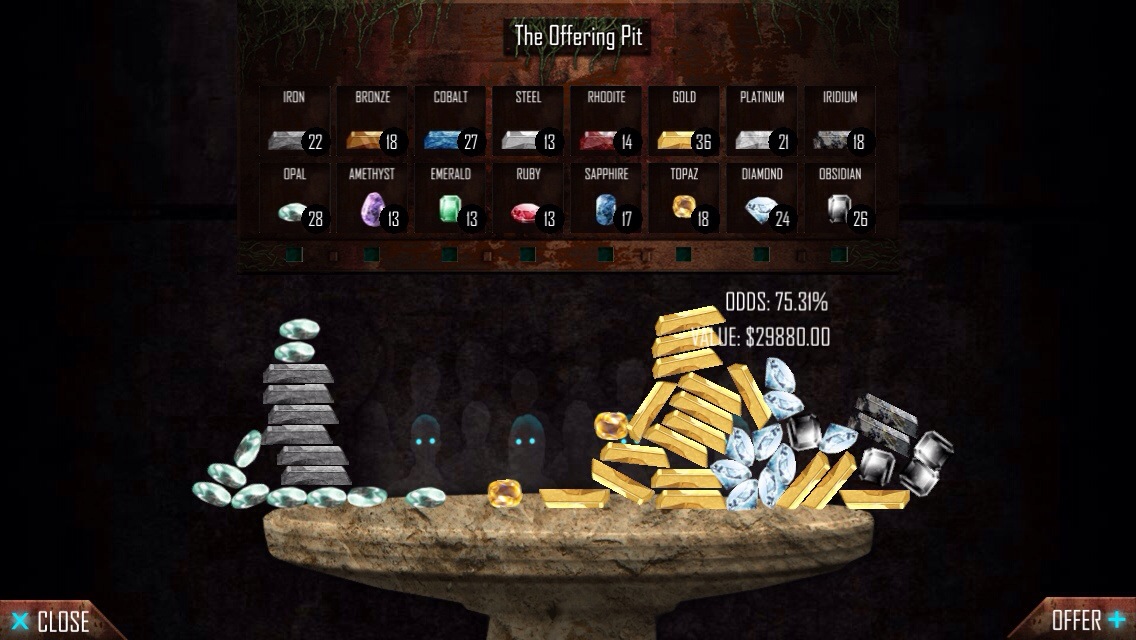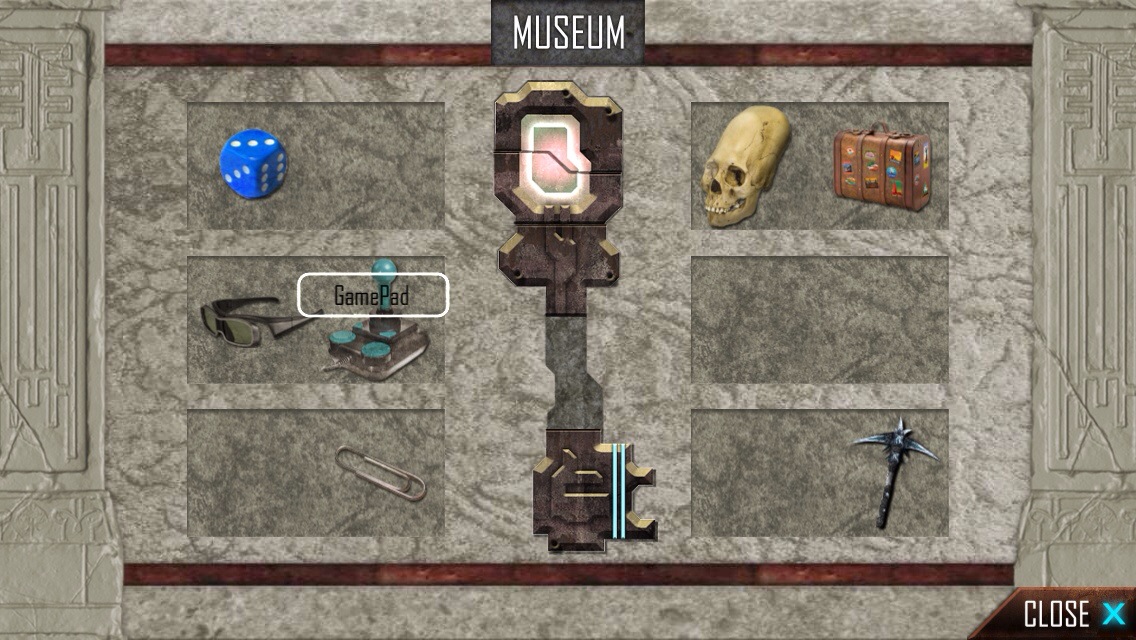 The 8th artifact I got is the TrashCan: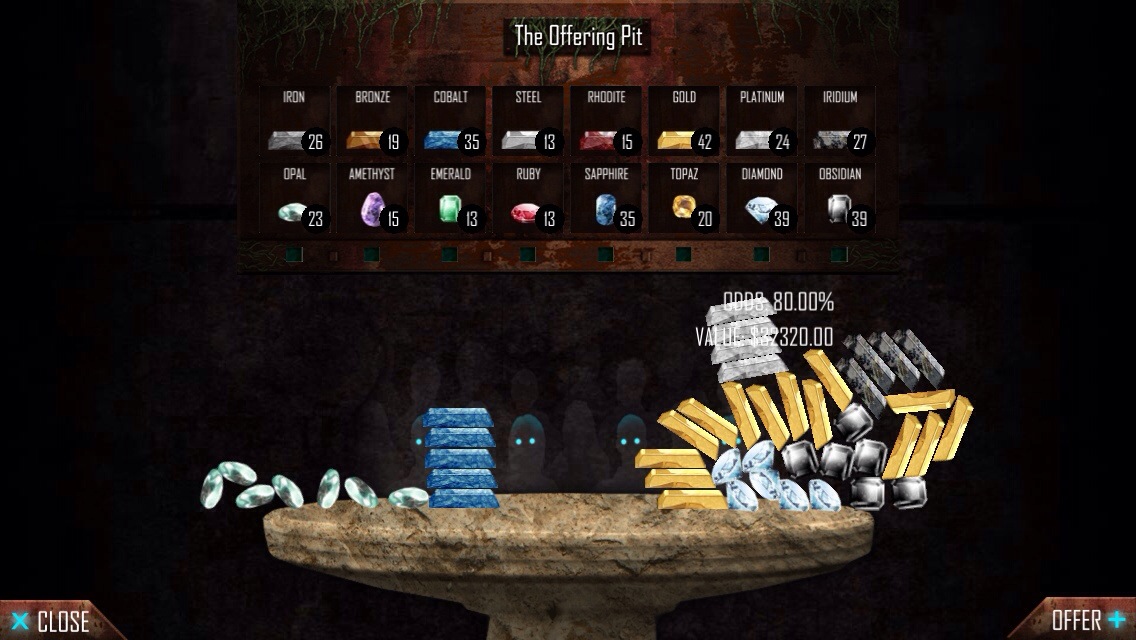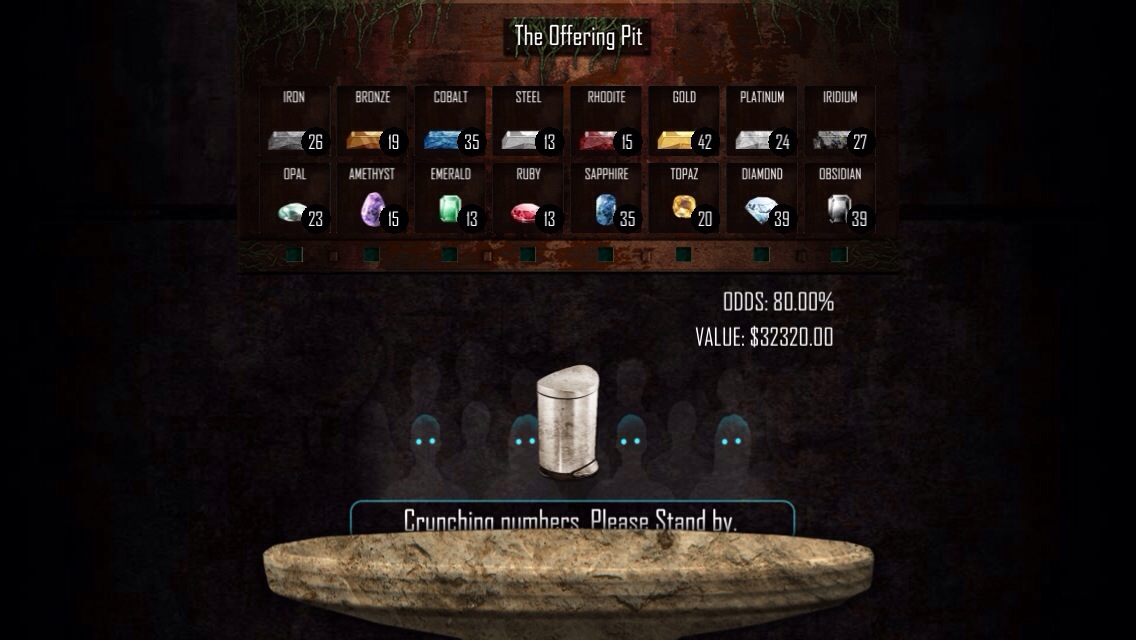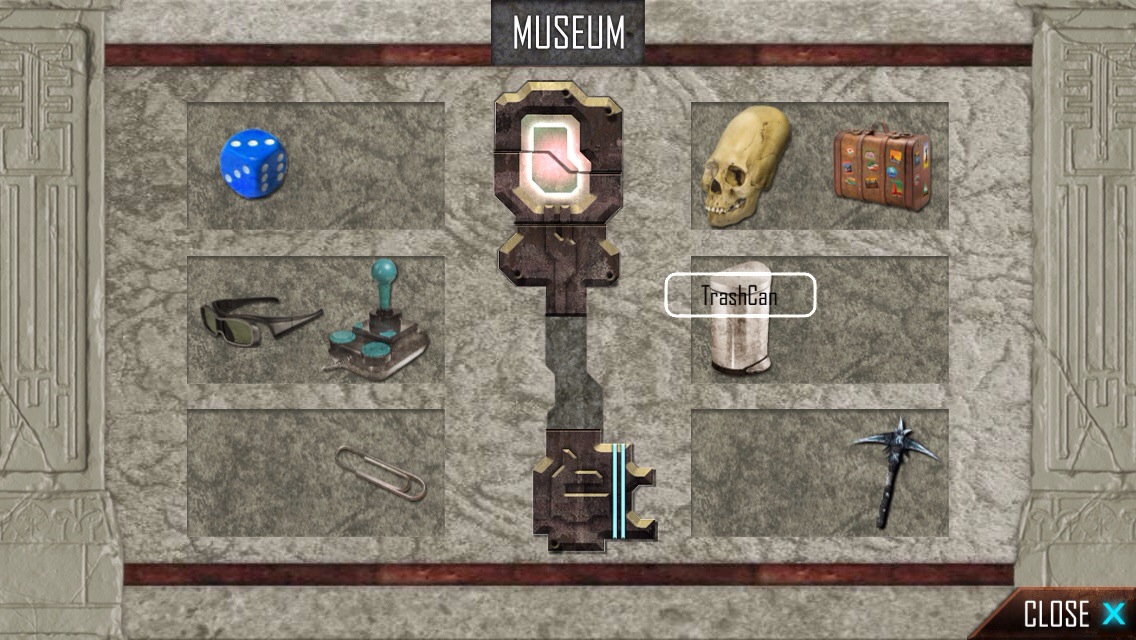 The 9th artifact I got is the Rubik's Cube: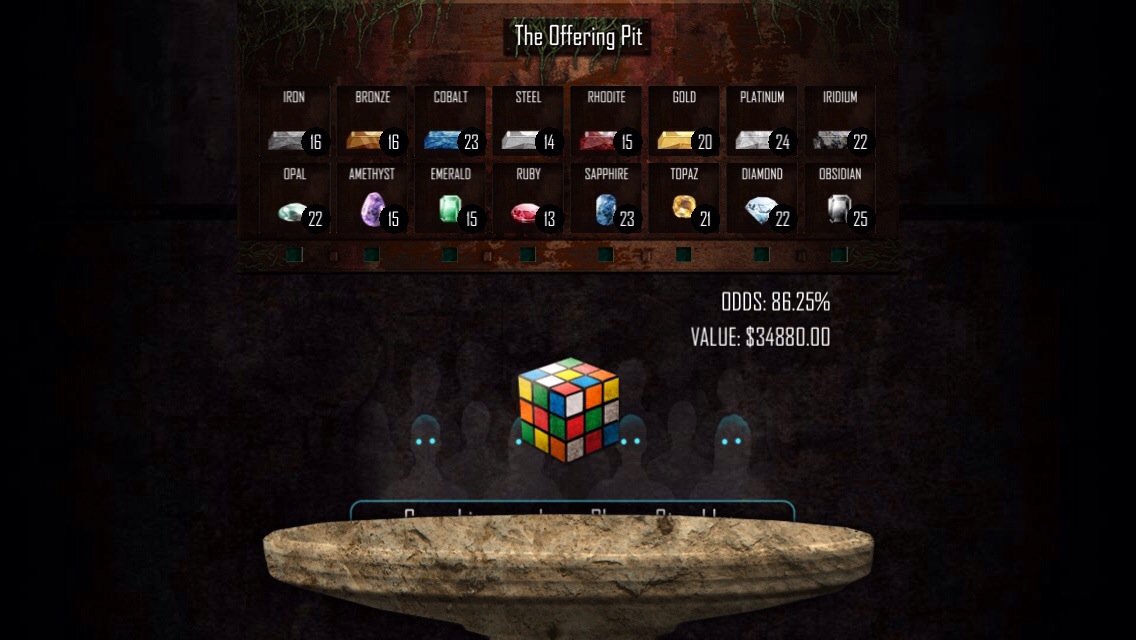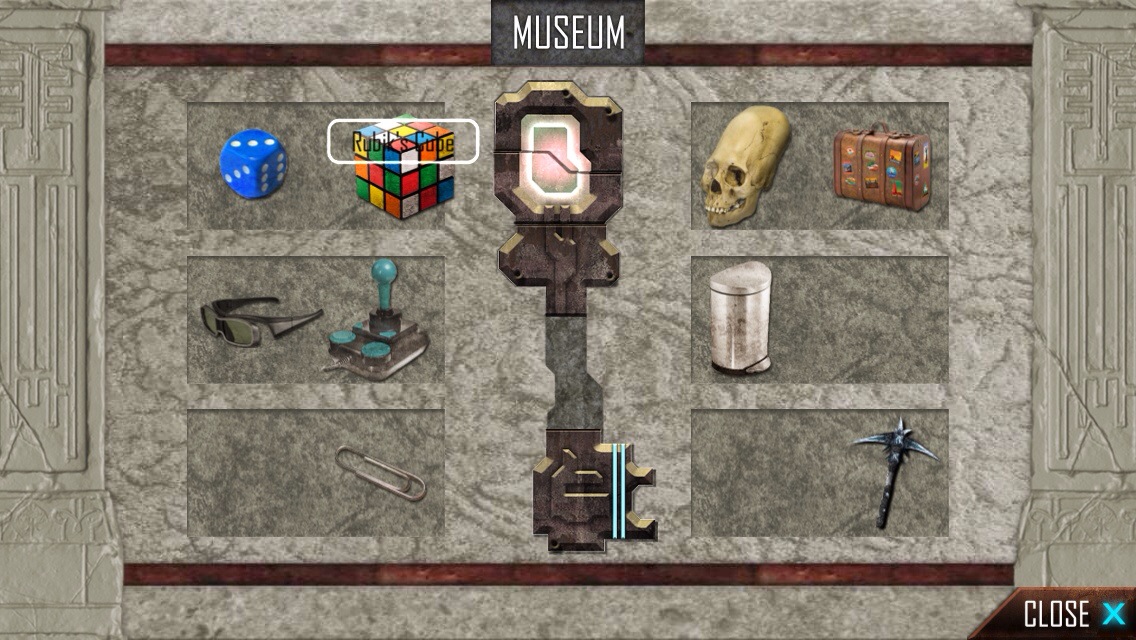 The 10th artifact I got is the Alien Pulser, an amazingly awesome gun!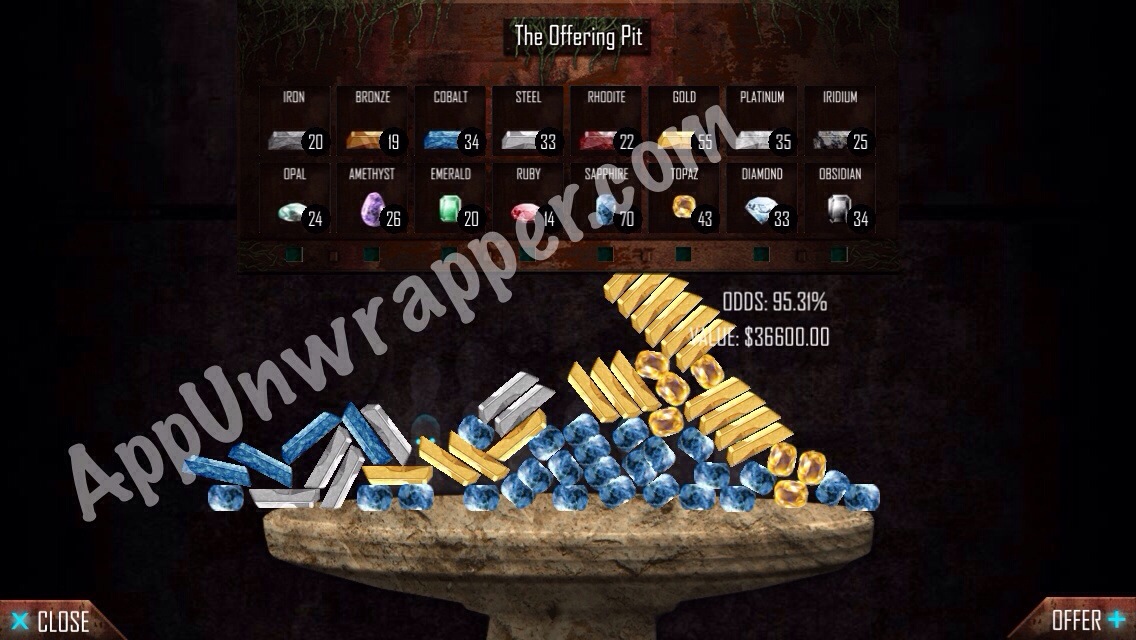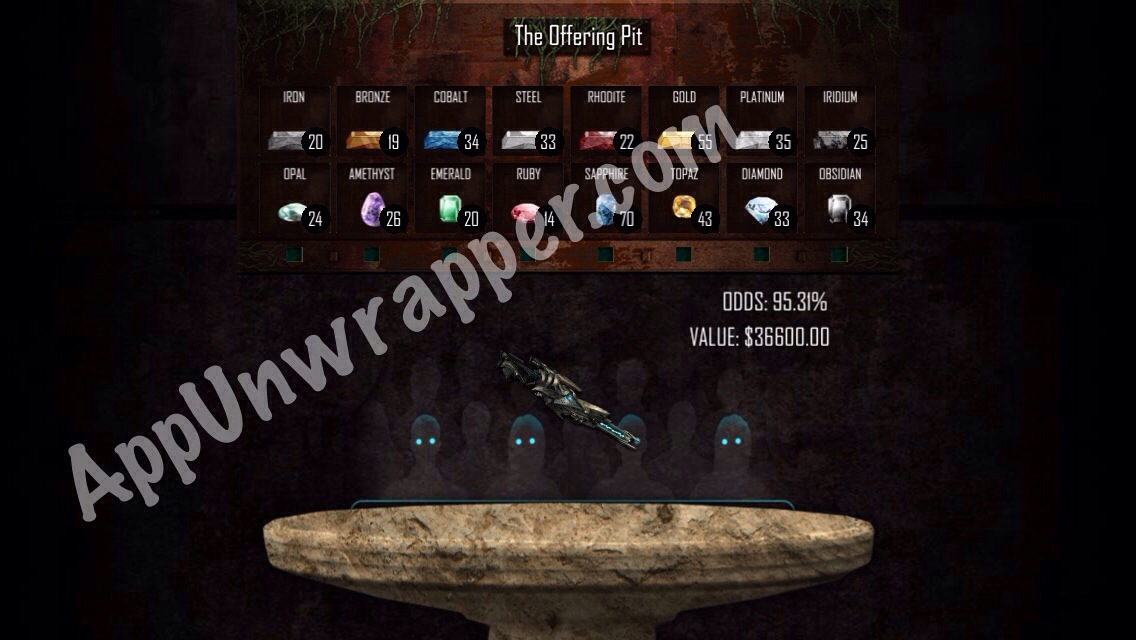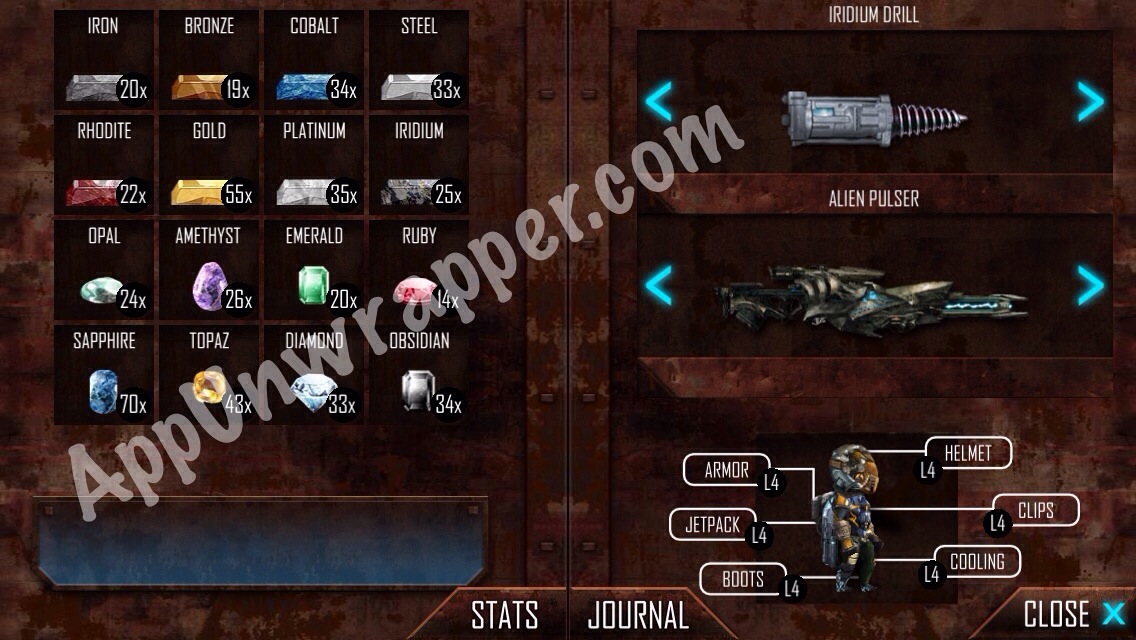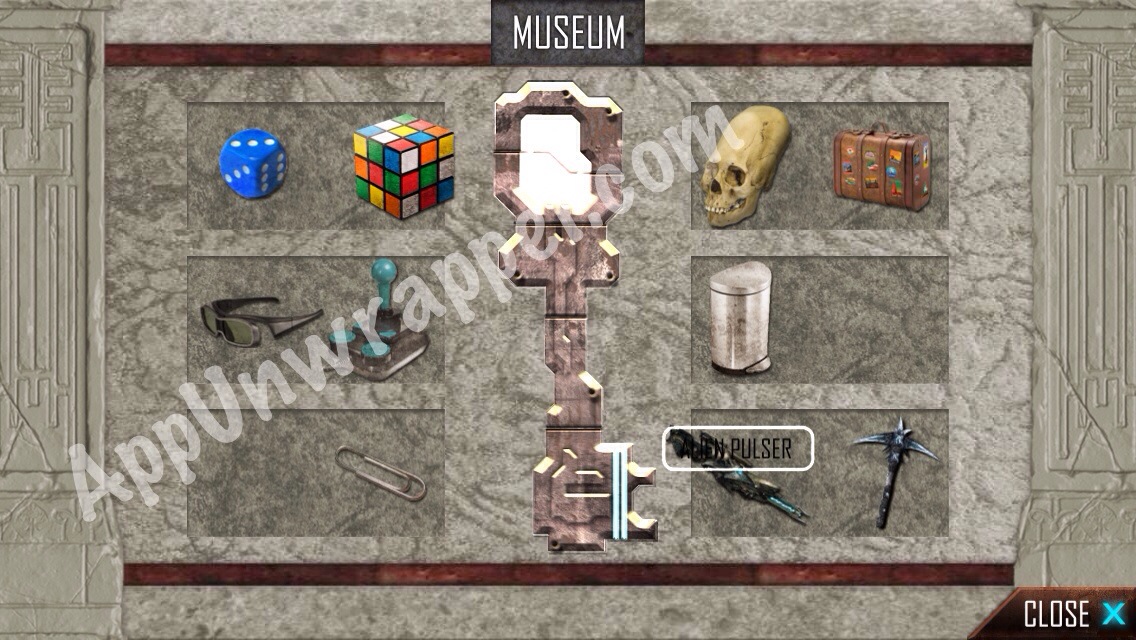 The 11th artifact I got is a Gear, which allows you to play the Blasterocks game at BB's Arcade, even if you didn't beat the first game, Berzerkoid.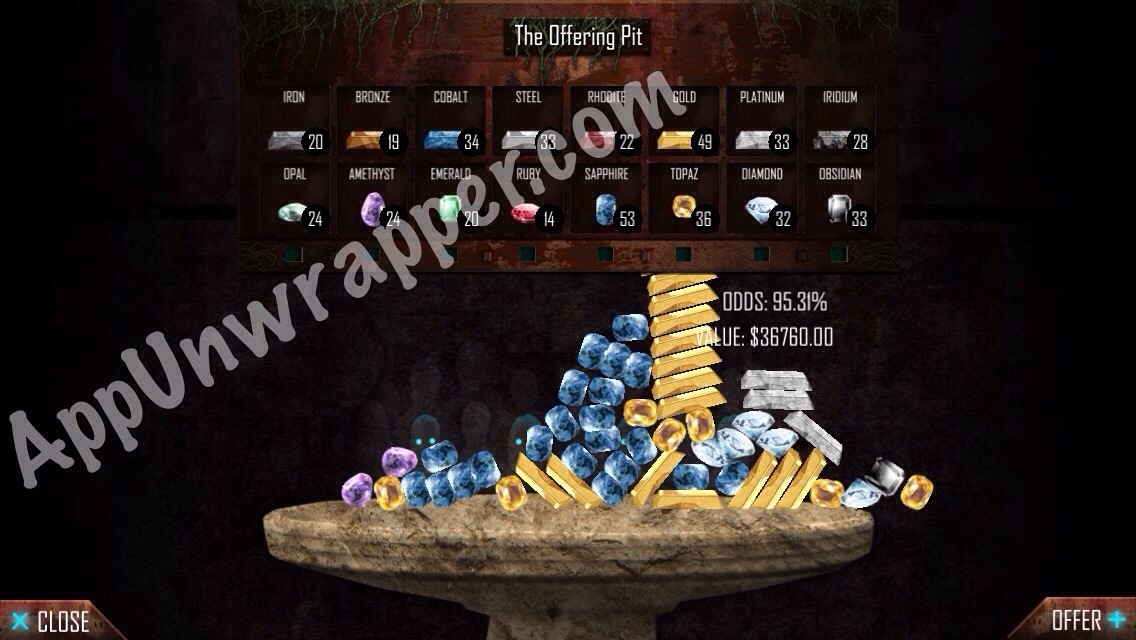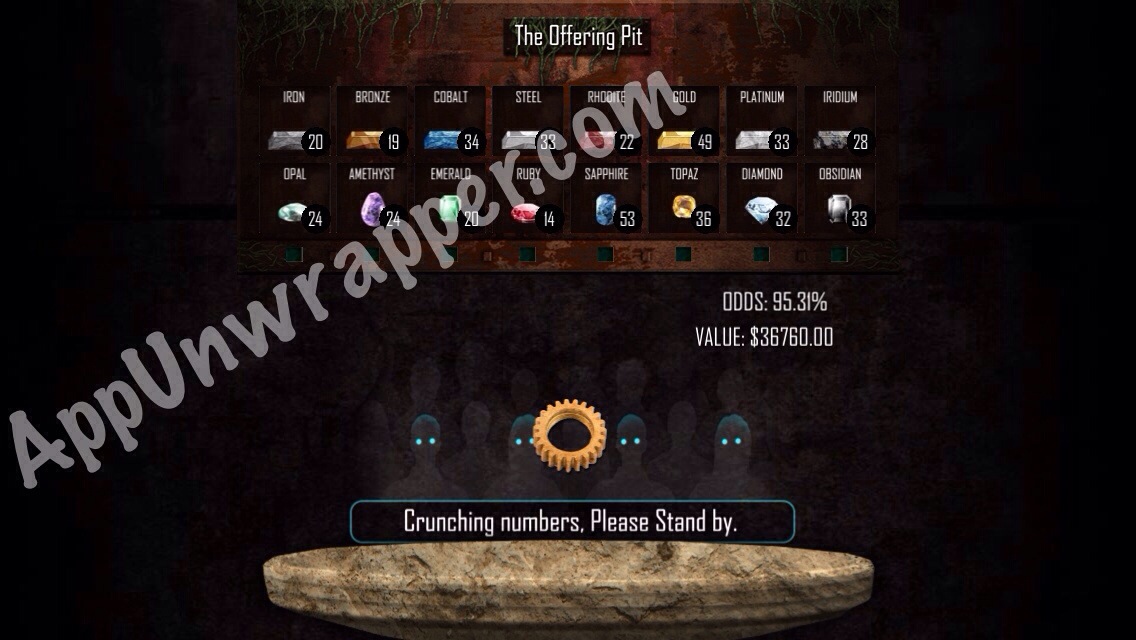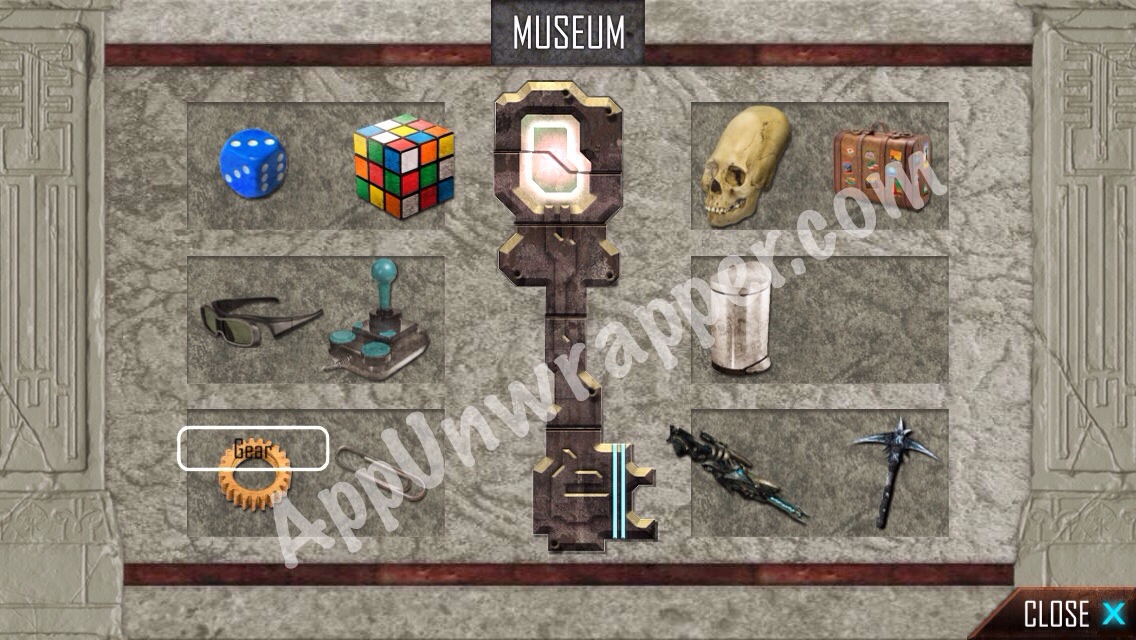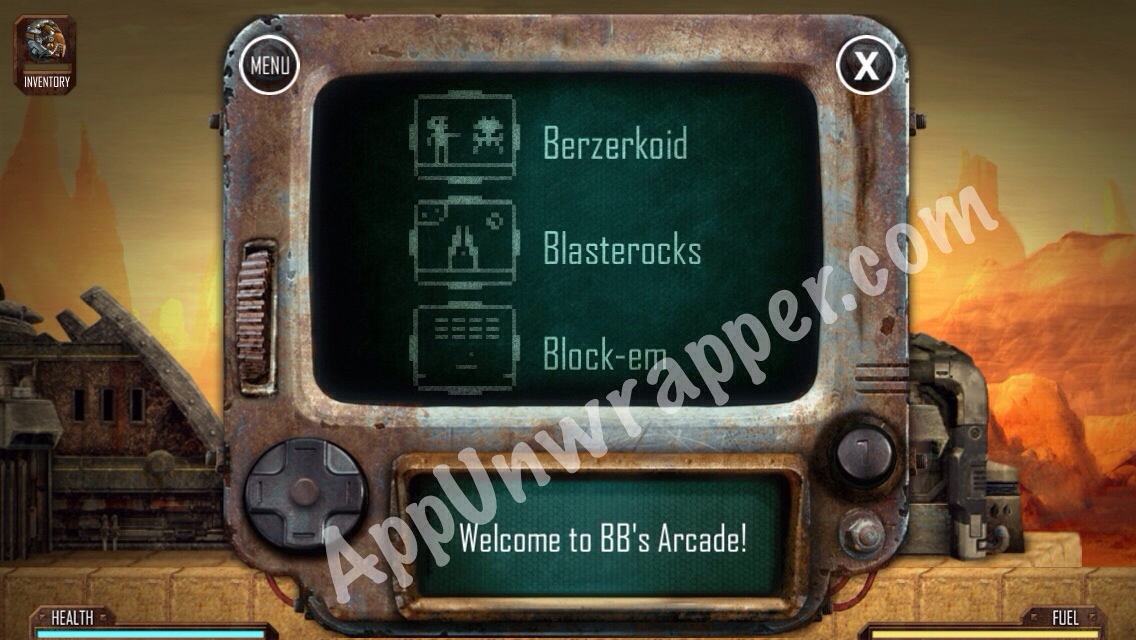 The 12th and final artifact I got is the Mouse, which lets you play the third arcade game, Block-em.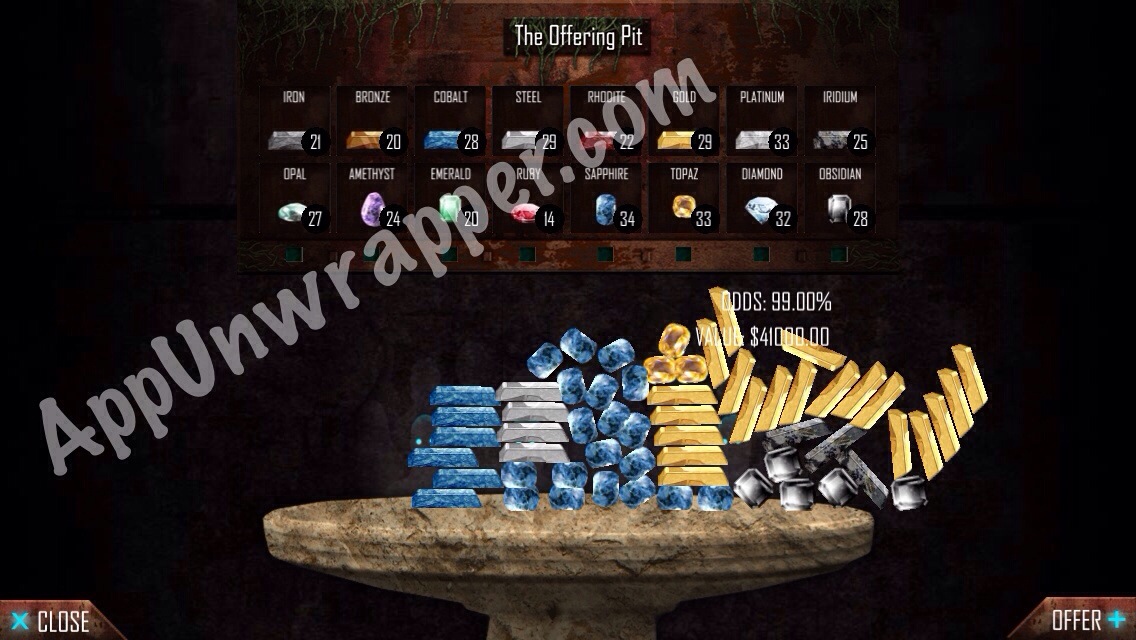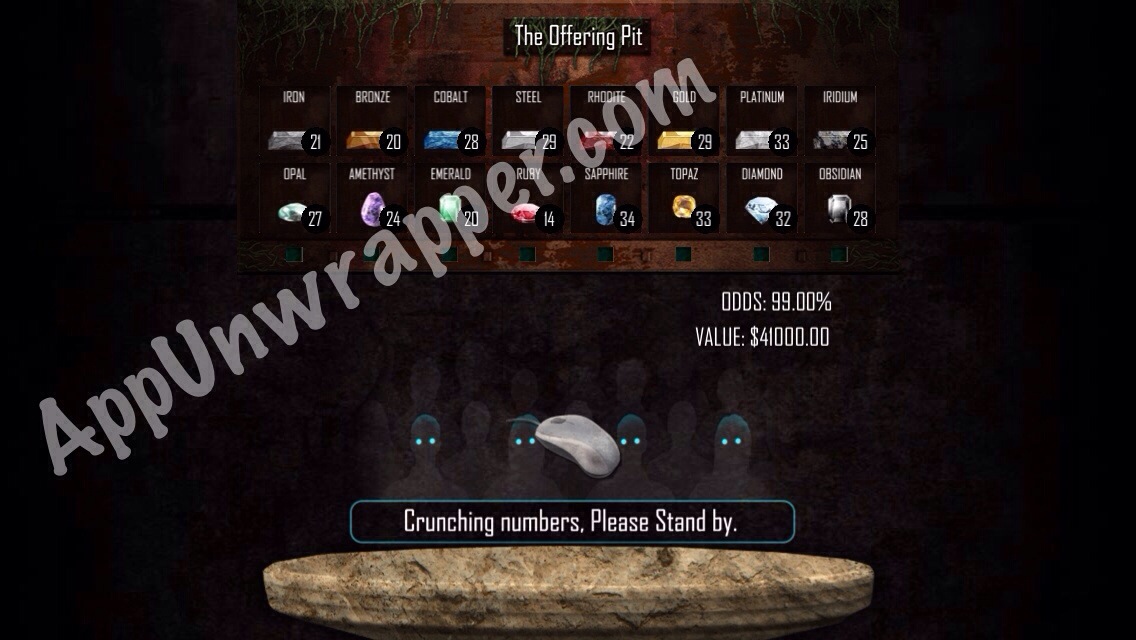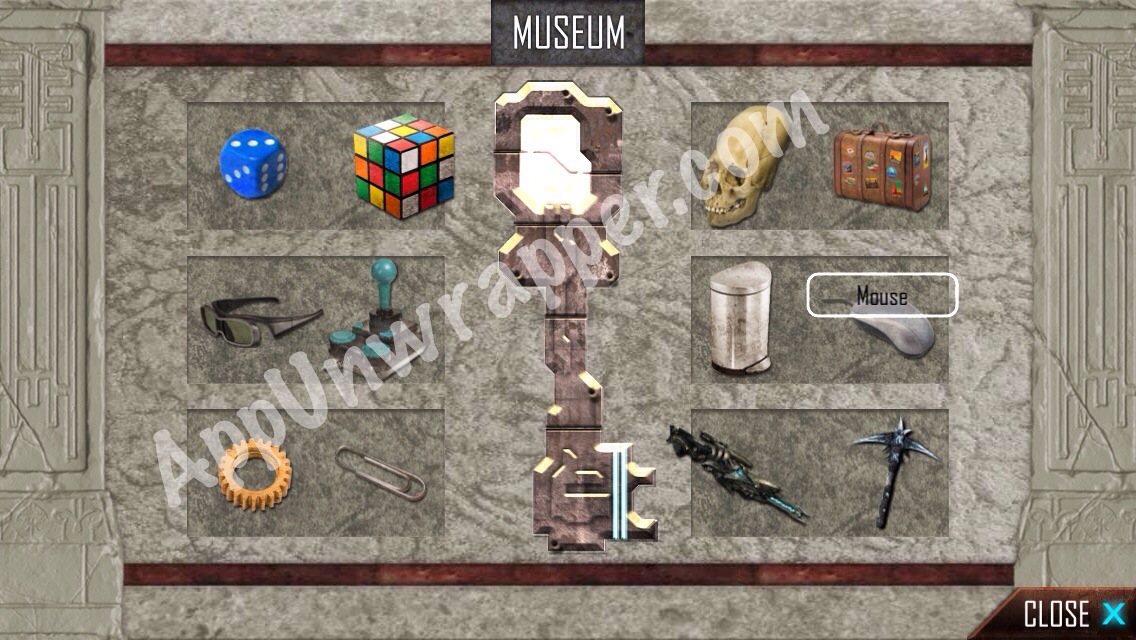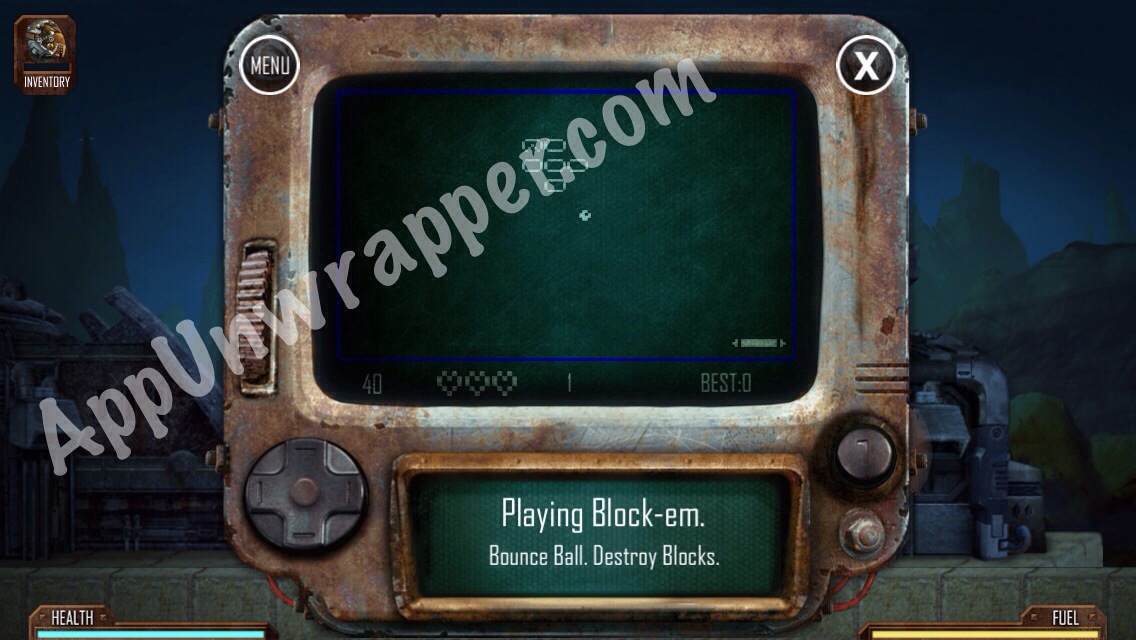 See all our Mines of Mars guides here.
***
Note: Sometimes a promo code is provided for a game, but it does not affect the review in any way. At AppUnwrapper, we strive to provide reviews of the utmost quality.

Check out my recommended list for other games you might like.

If you like what you see on AppUnwrapper.com, please consider supporting the site through Patreon. Every little bit helps and is greatly appreciated. You can read more about it here. And as always, if you like what you see, please help others find it by sharing it.

I also offer affordable testing and consulting for iOS developers.

COPYRIGHT NOTICE © AppUnwrapper 2011-2020. Unauthorized use and/or duplication of this material without express and written permission from this blog's author is strictly prohibited. Links may be used, provided that full and clear credit is given to AppUnwrapper with appropriate and specific direction to the original content.