Cryptic Escape
By: 3D Methods

[DKB url="https://www.appunwrapper.com/CEscape" text="Download" title="" type="" style="" color="green" width="" opennewwindow="" nofollow=""]
Want to win a free promo code for Cryptic Escape for you or a friend?
Walkthrough:
This is a work in progress, so please bear with me.
1. Tap on the barred window. Grab the magnifying glass.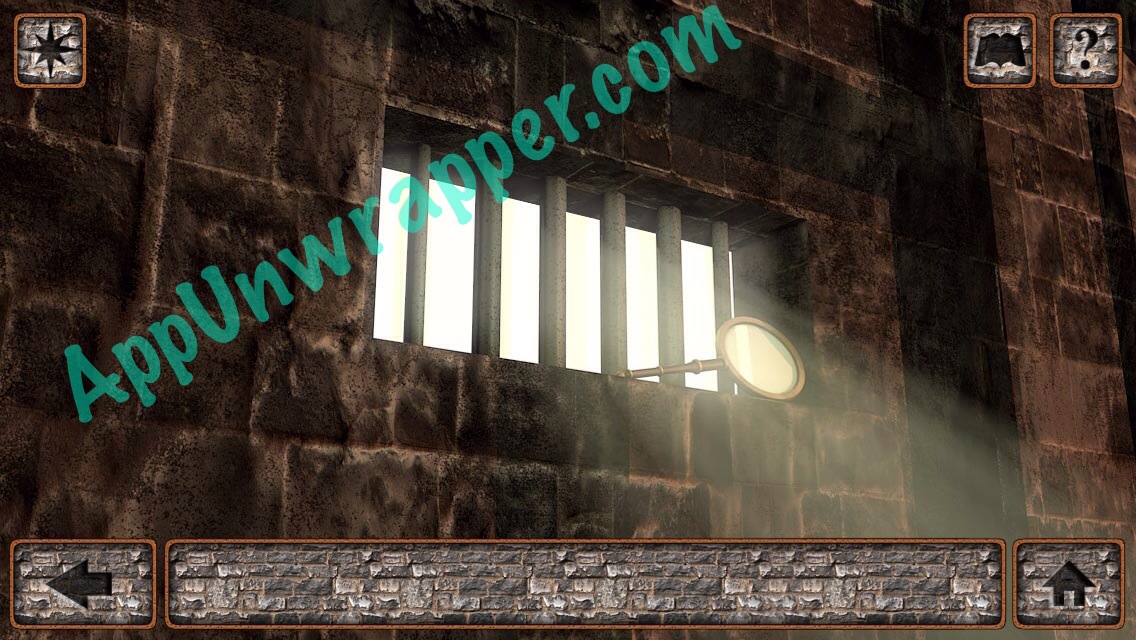 2. Notice the light on the floor. Zoom in on it and notice the cracked and loose tile. Remove the pieces and take the hammer.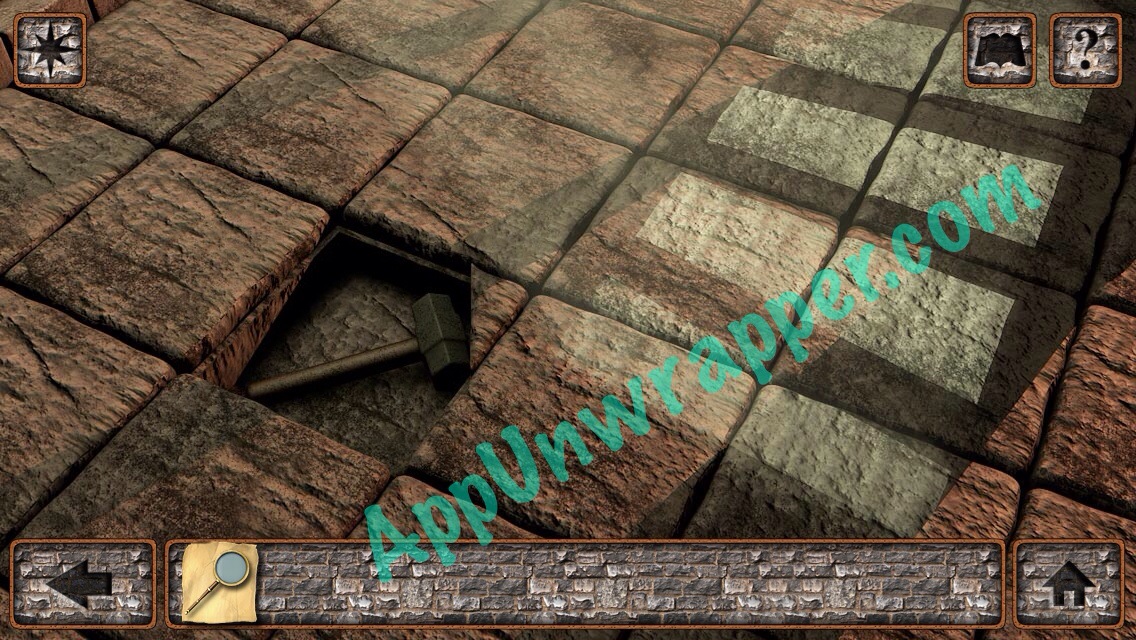 3. Use the hammer on the stone to the right until the chain/hook is free and you can take it.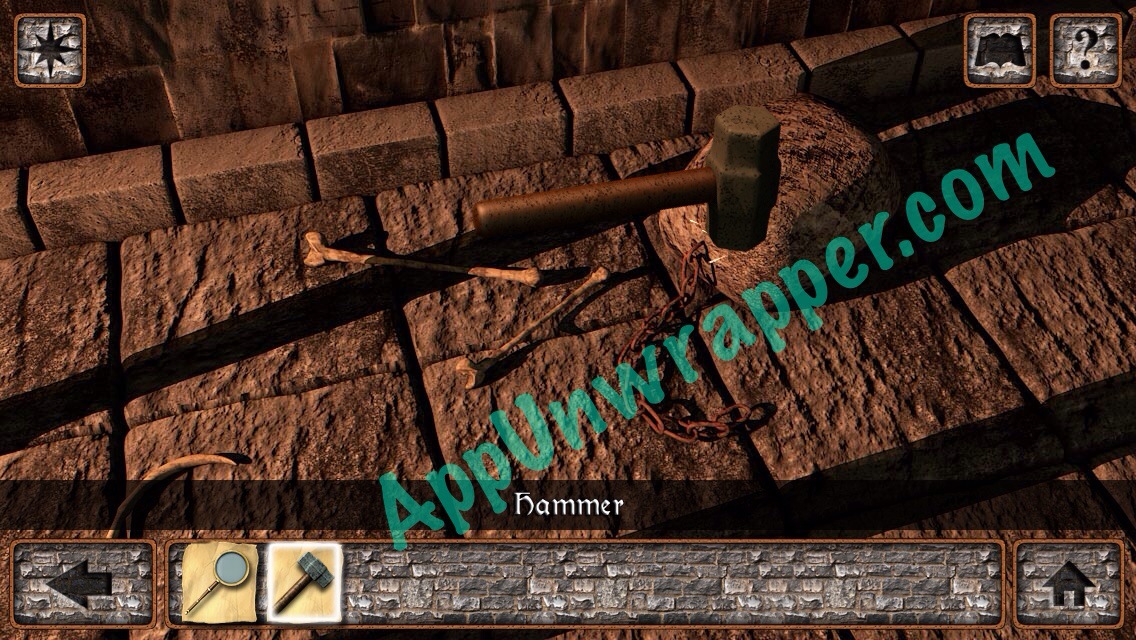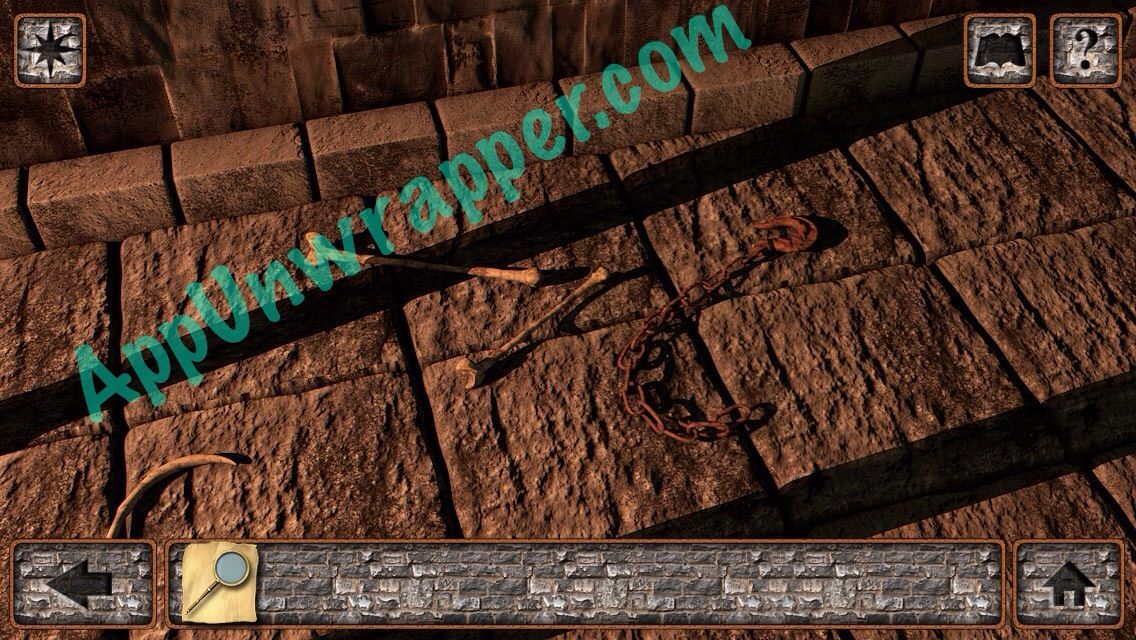 4. Now zoom in on the wooden crates by the door. Use the hook to lift one up and grab the dynamite/TNT.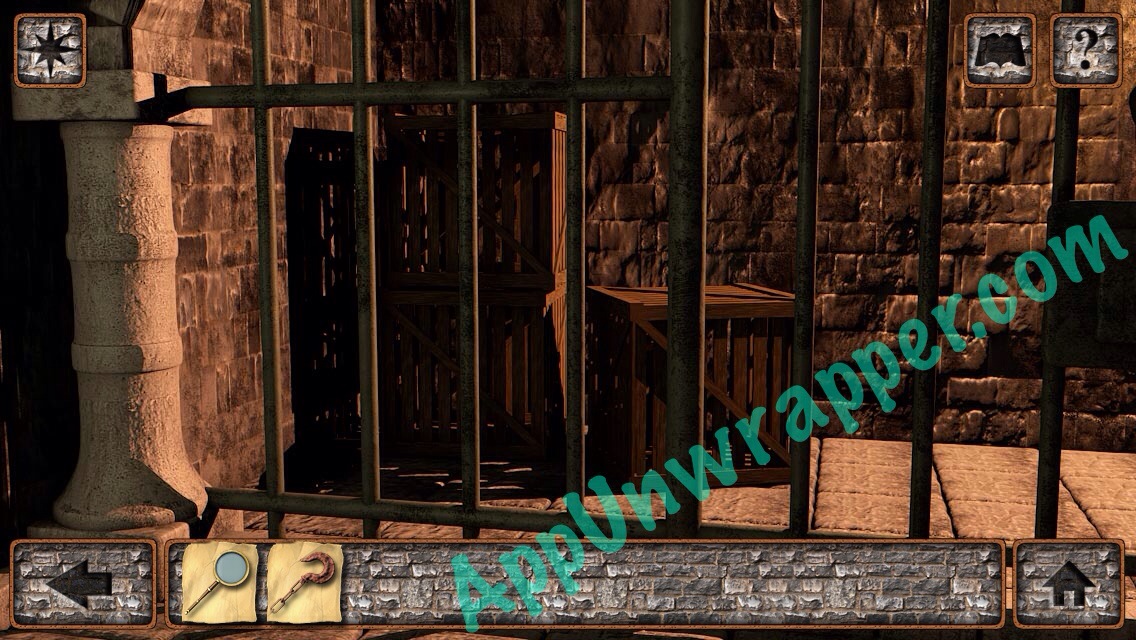 5. Place the dynamite on the floor where the light hits it. Then use the magnifying glass to light the fuse. It will blow up, giving you a way out of the cell.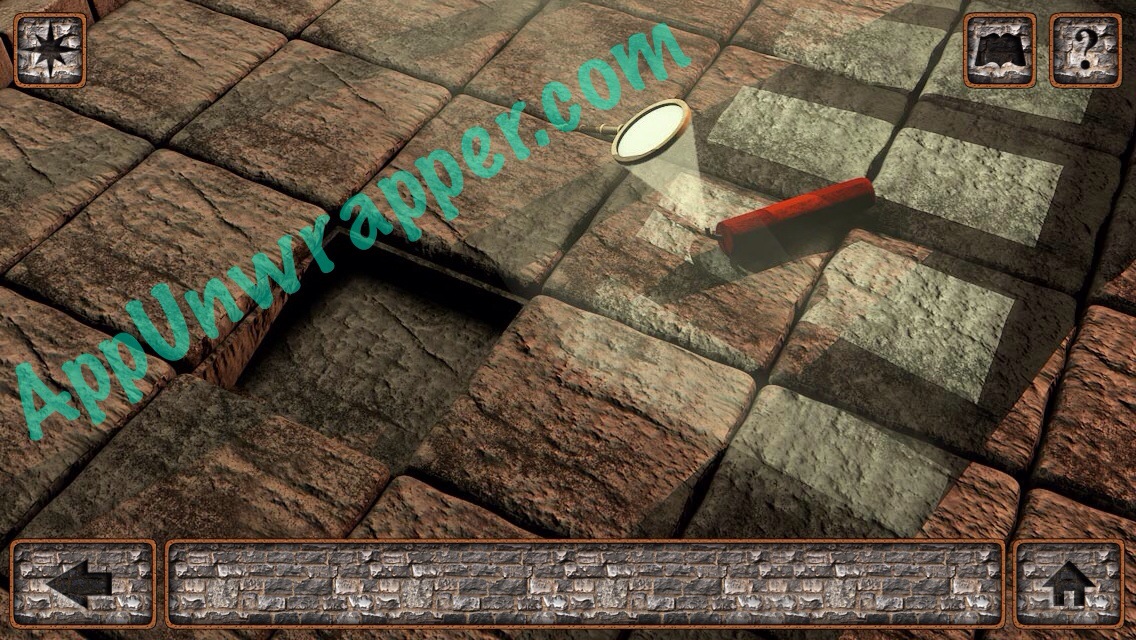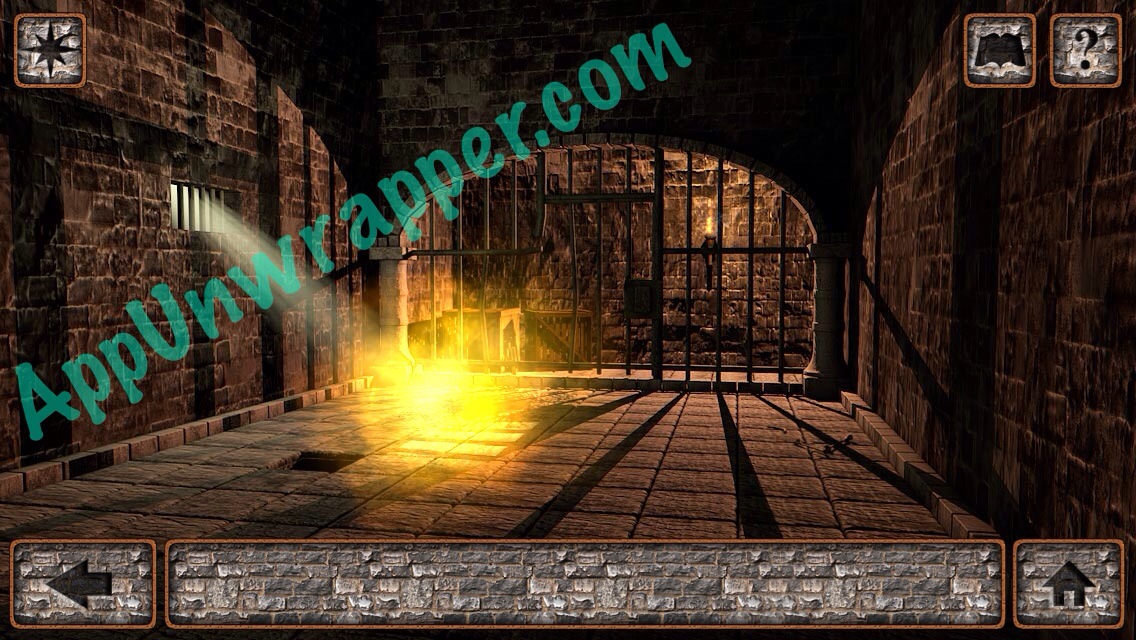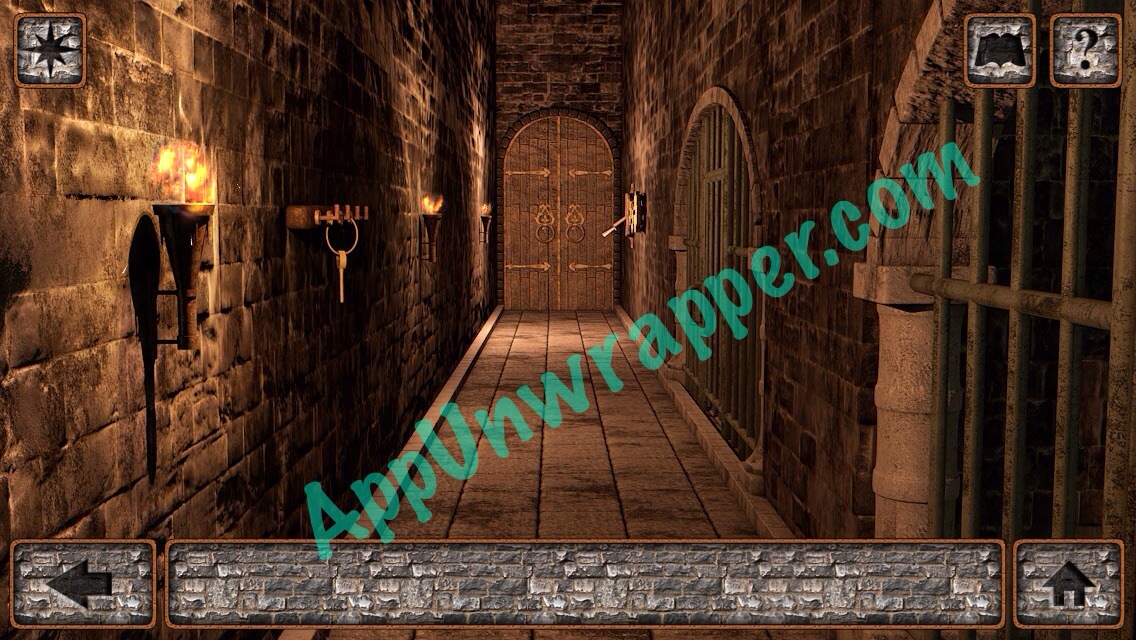 6. Grab the key from the wall and use it to open the door of the next cell. Go inside and pick up the rock.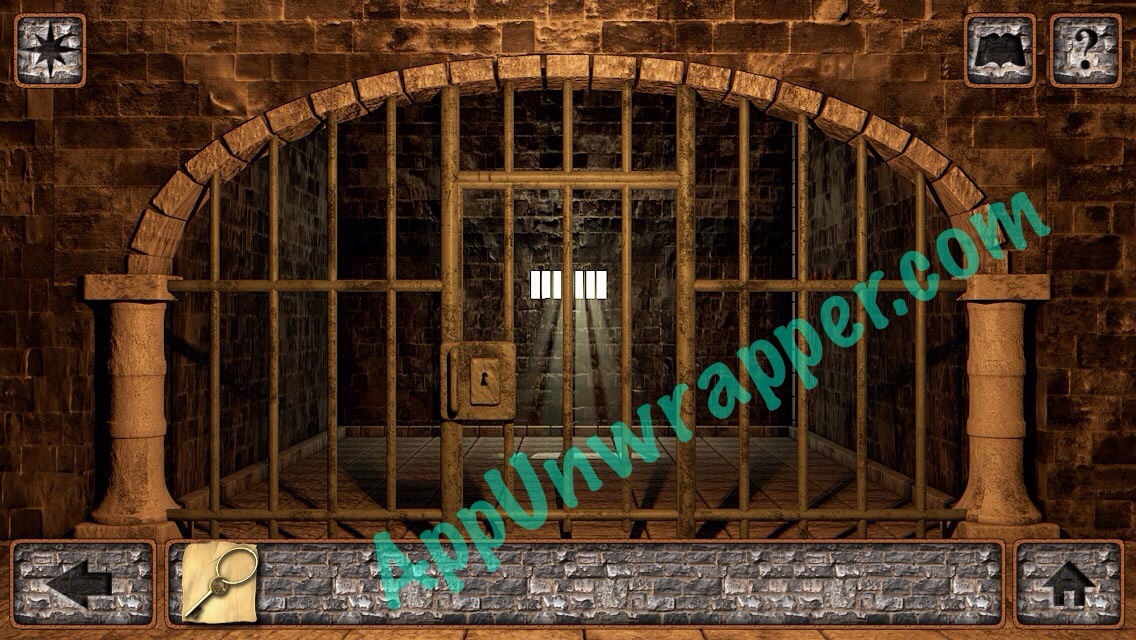 7. Use the rock on the window bars a few times to loosen a metal rod.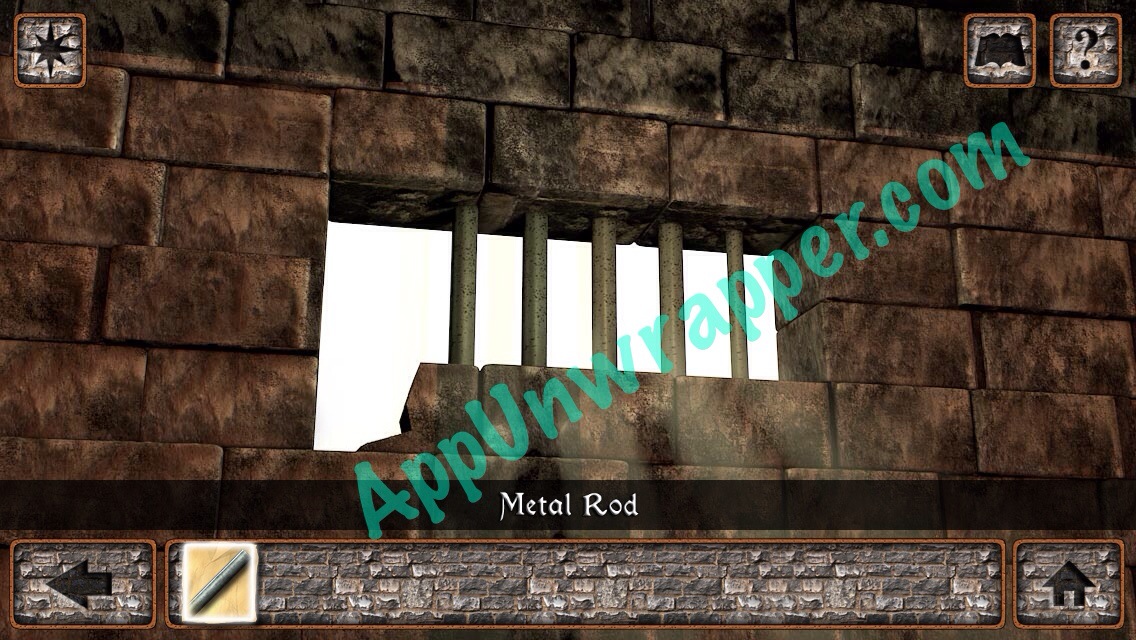 8. Use the rod on the chain bolted to the wall to get the chain.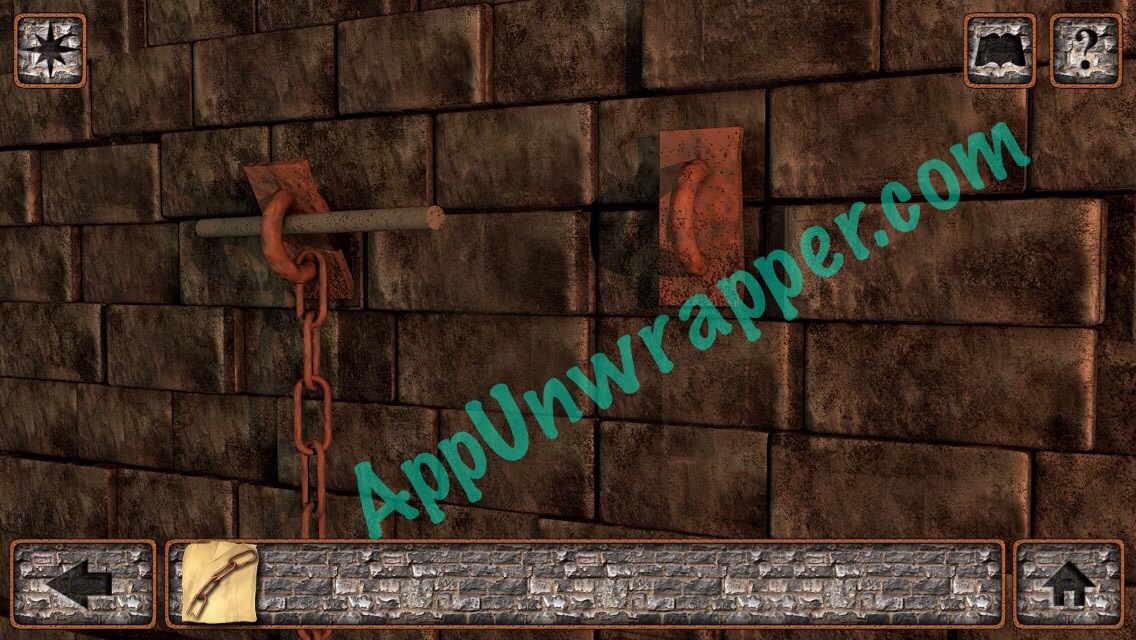 9. Leave the cell and continue down the hall. Place the chain on the gears and pull the lever to open the door and enter the next room.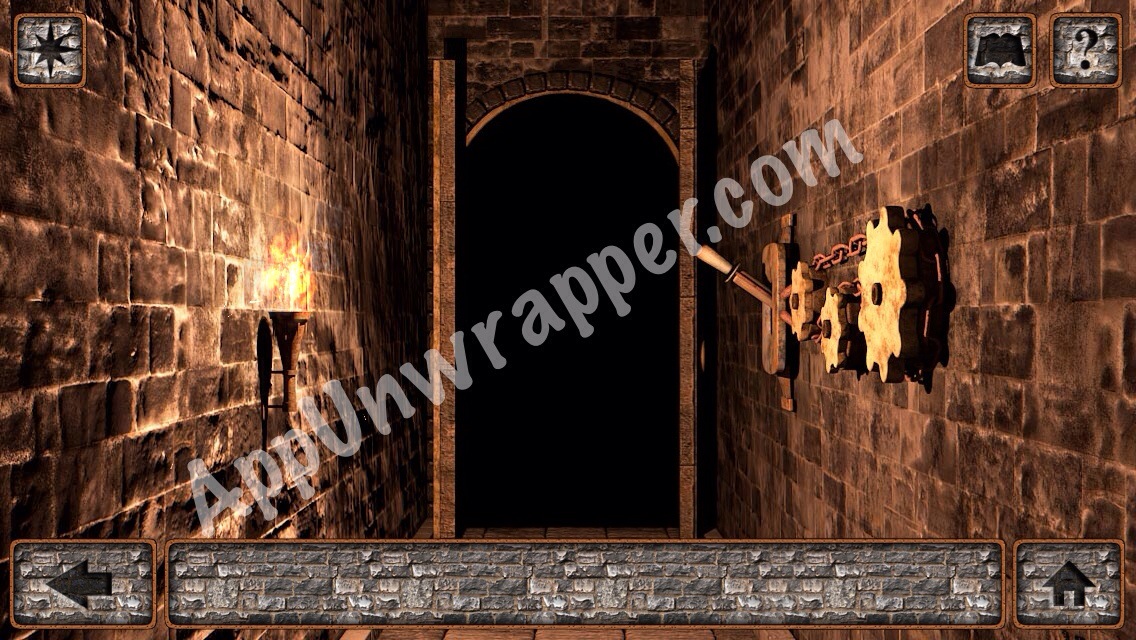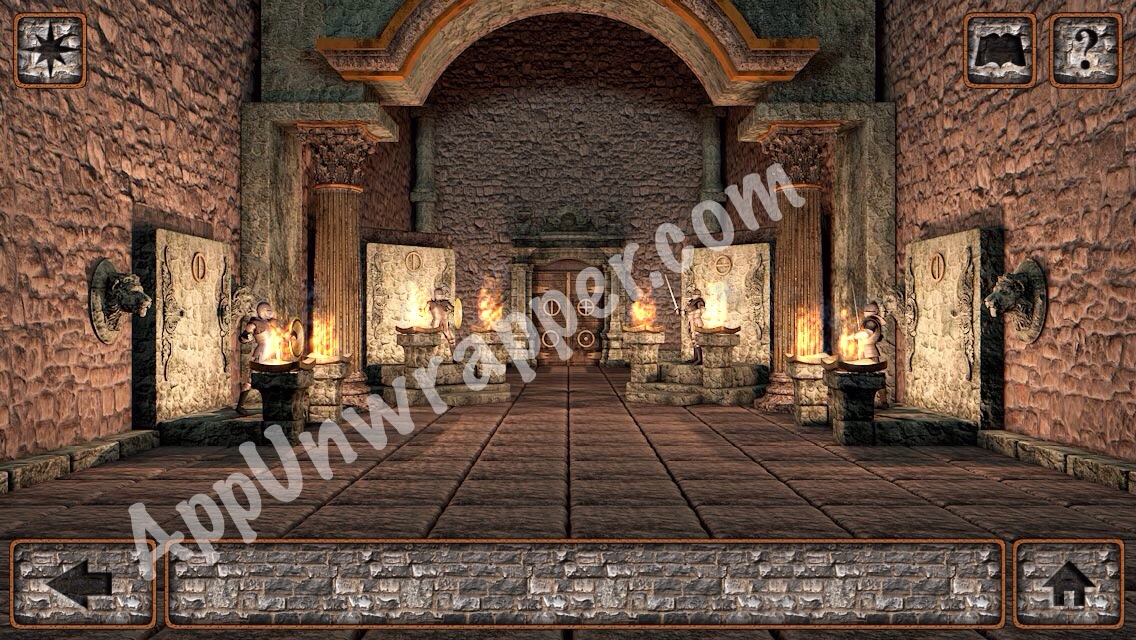 10. In this next room, first look at the symbols on the door. Then take the swords and shields from all four knights. Swap them around so the symbols above their heads match those on the doors. From left to right, they should go like this: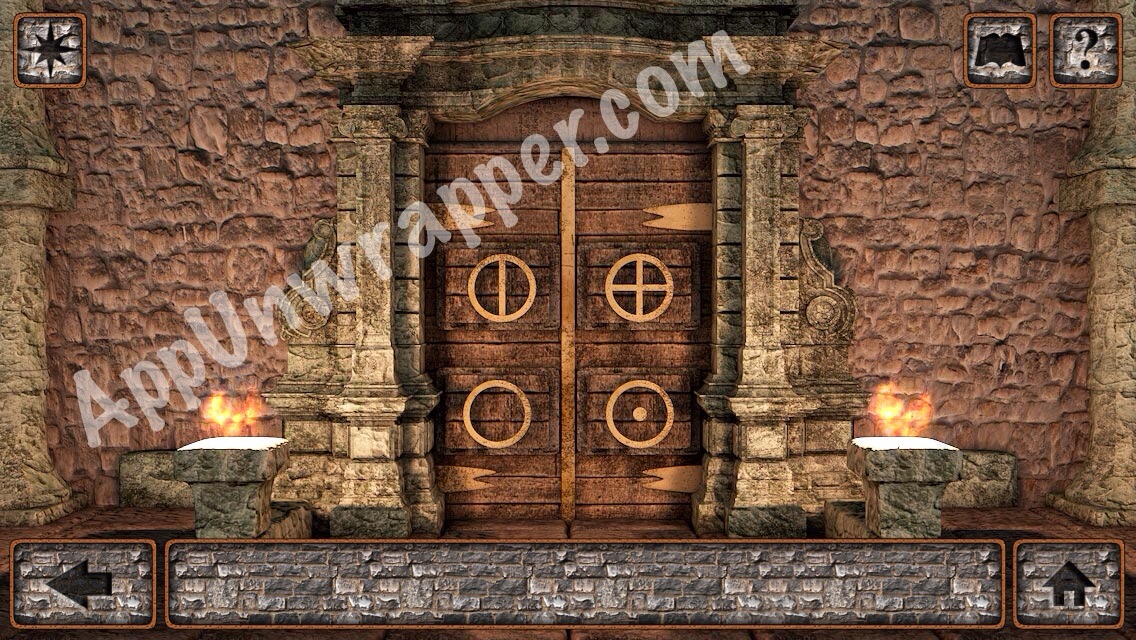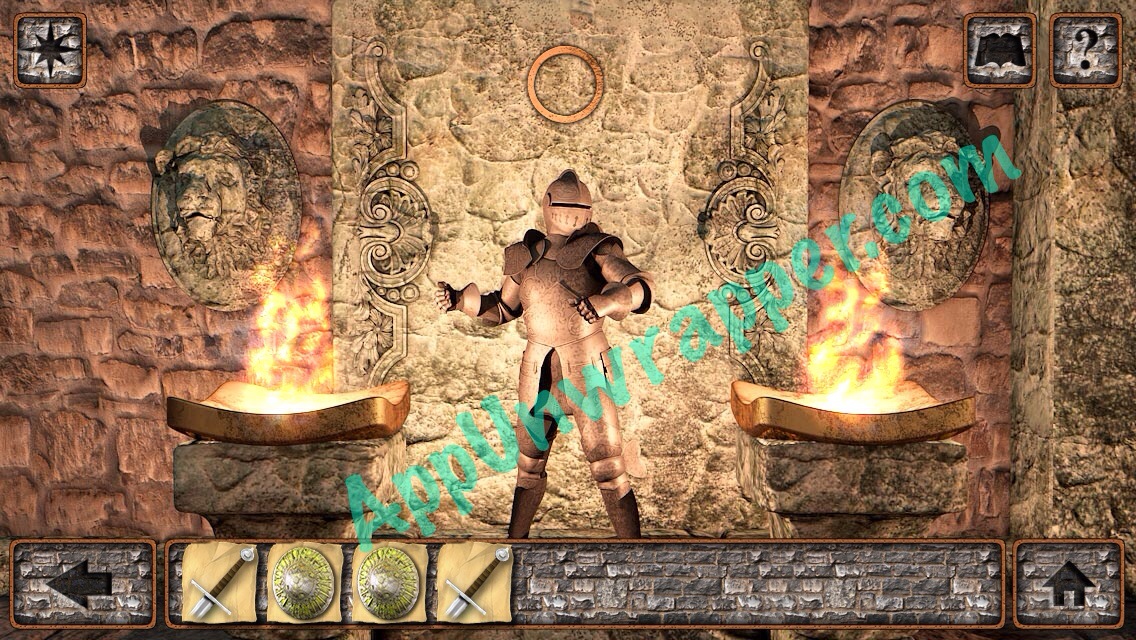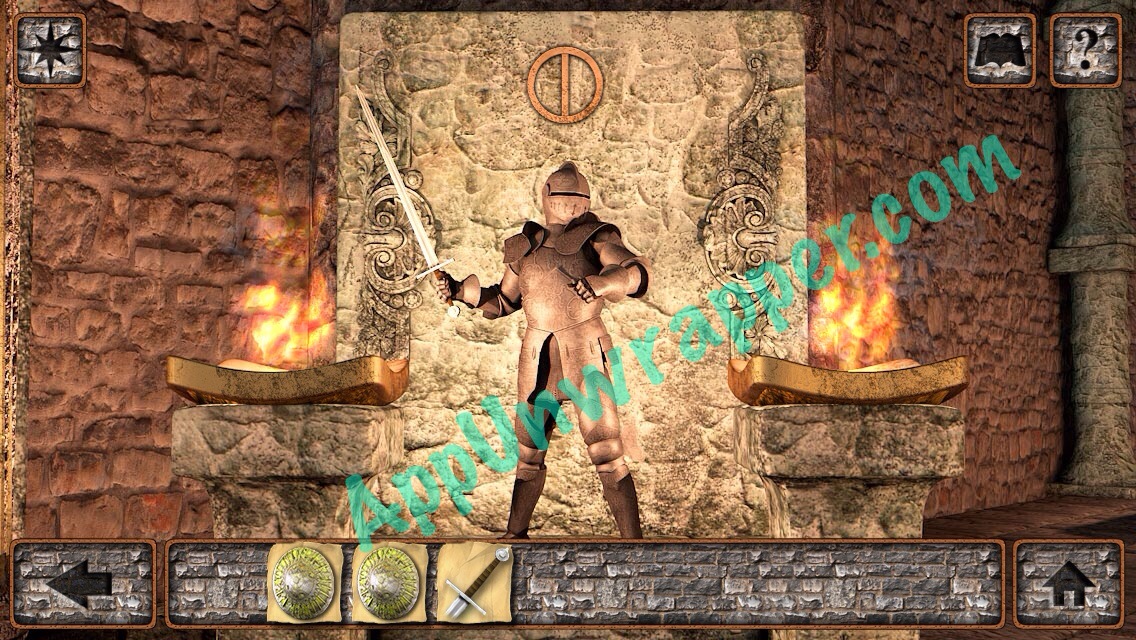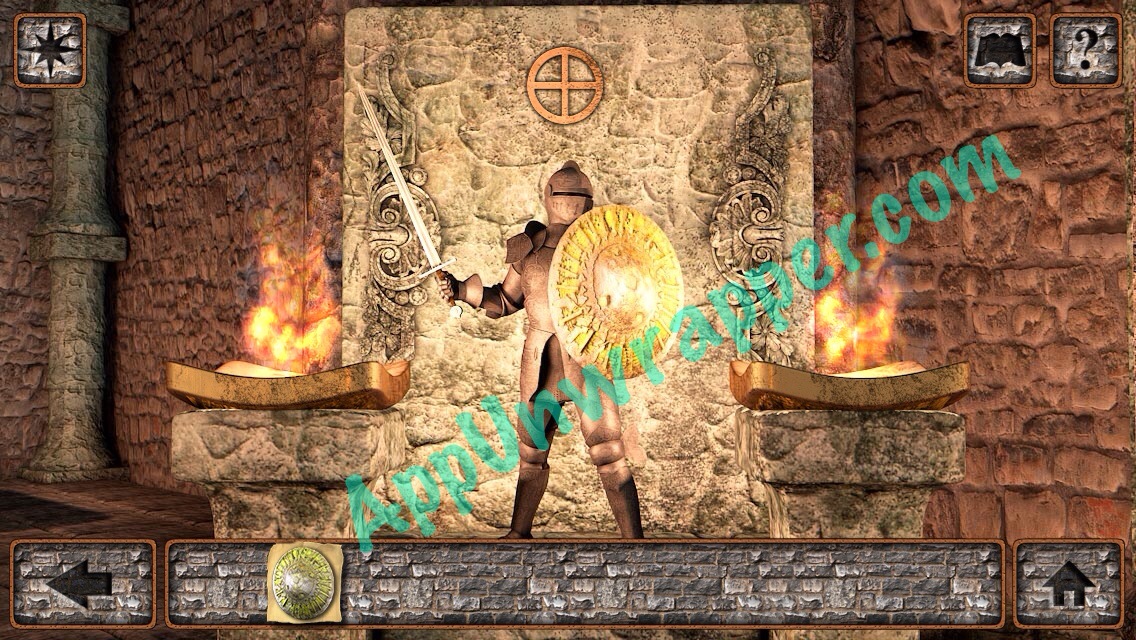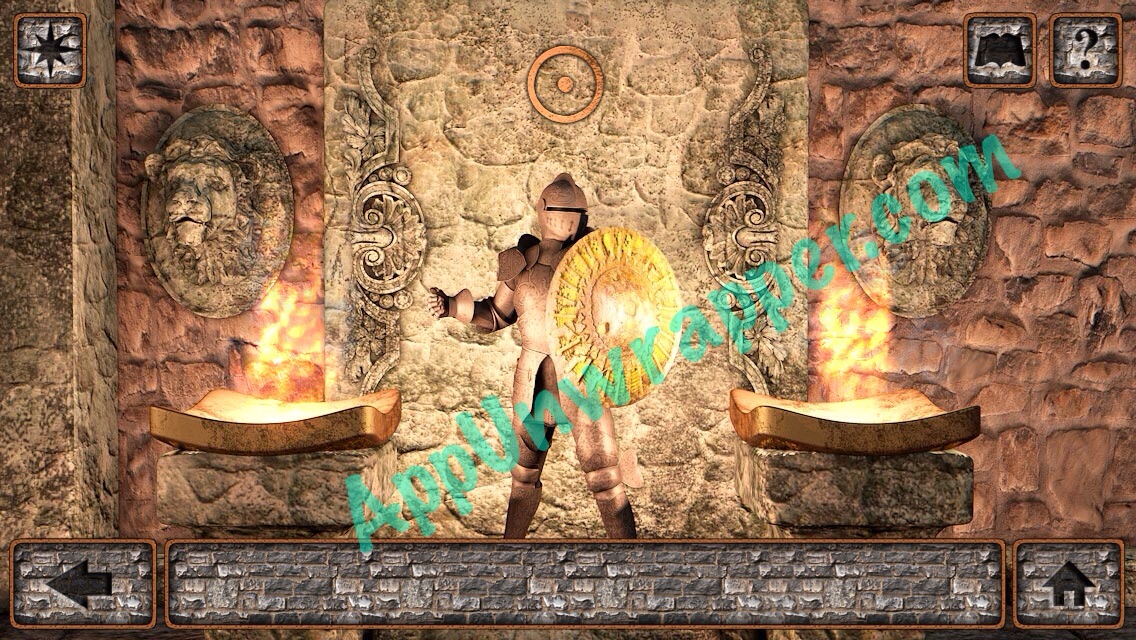 Click on the little numbers below to continue to the next page of the walkthrough.