Melissa K. and the Heart of Gold HD
By: Smack Down Productions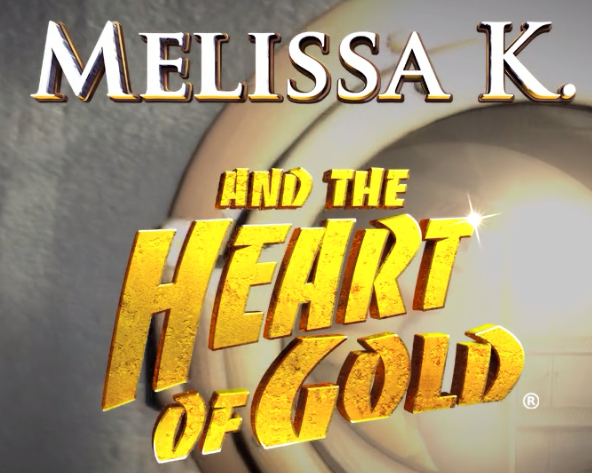 [DKB url="https://www.appunwrapper.com/MelissaK" text="Download" title="" type="" style="" color="green" width="" opennewwindow="" nofollow=""]
Walkthrough:
Looking for the Chapter 1 Walkthrough, Lost in the Manor?
Looking for Chapter 2, Deja-vu?
Chapter 3: The Wat Pho Temple
This is a work in progress, so please bear with me.
1. Pick up the fishing hook.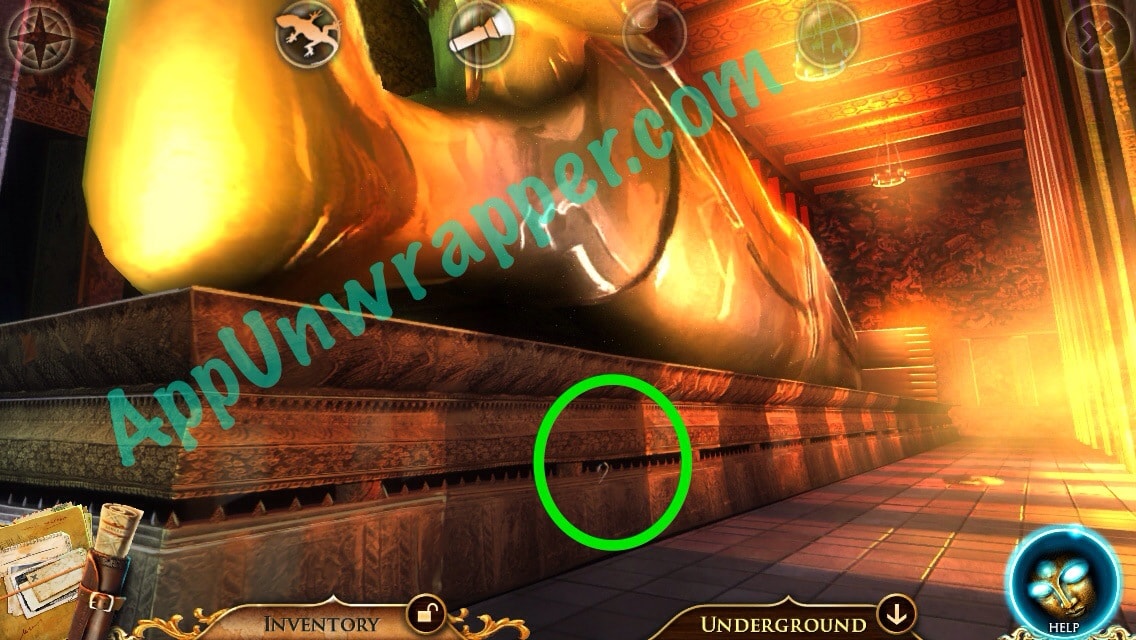 2. Use the fishing line/hook in the grate/manhole to get a key.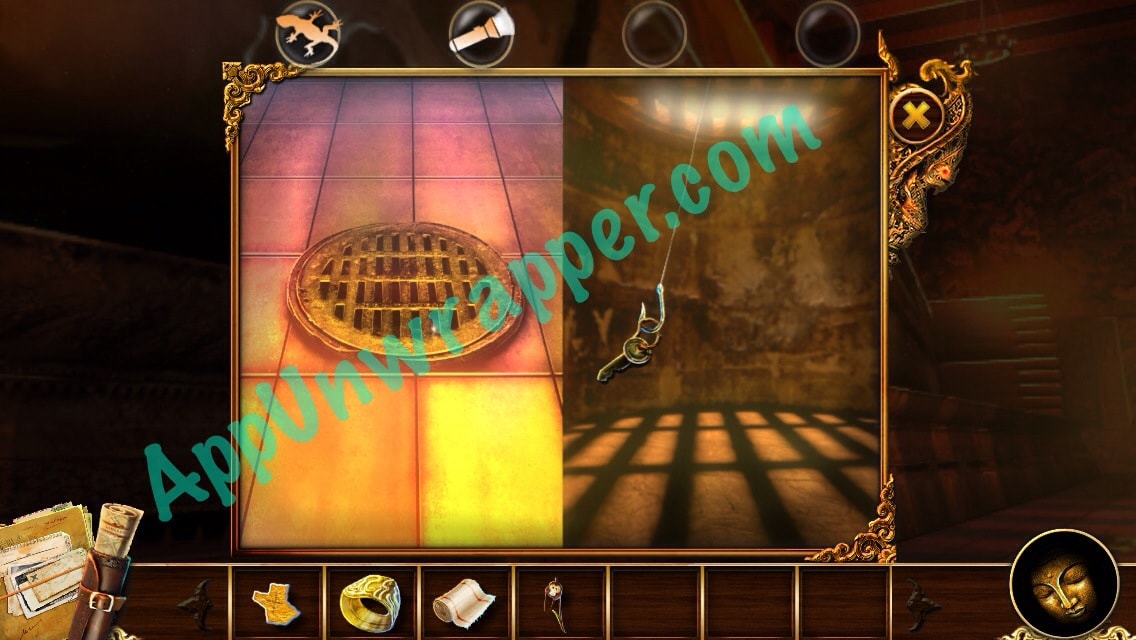 3. Talk to your guide. He's injured and dying. He tells you to find the Buddha's footprint to heal him.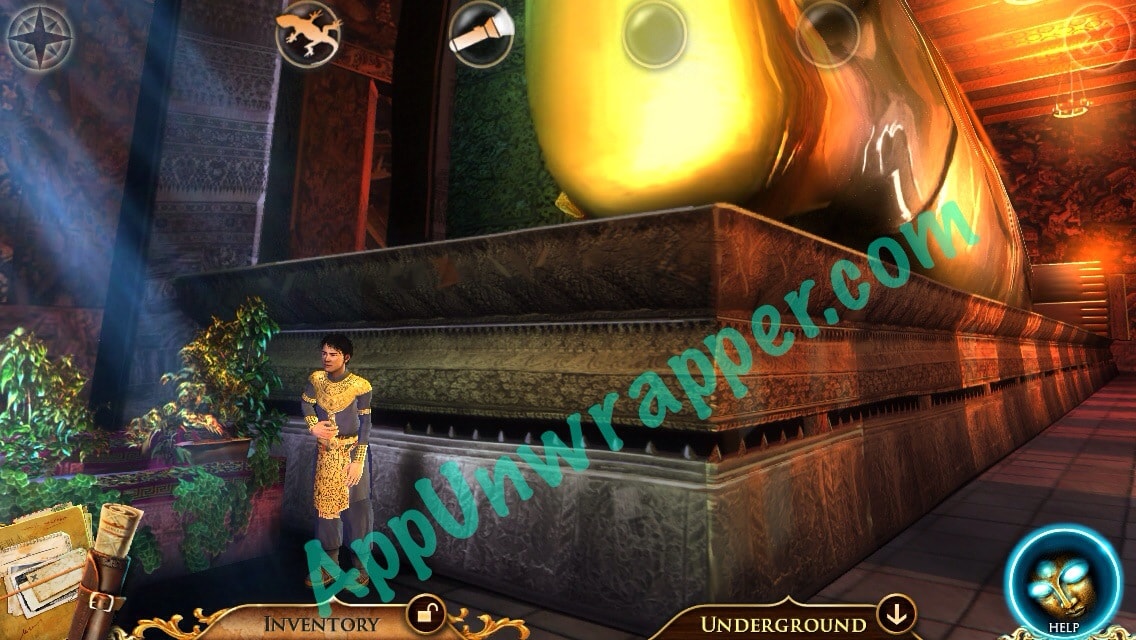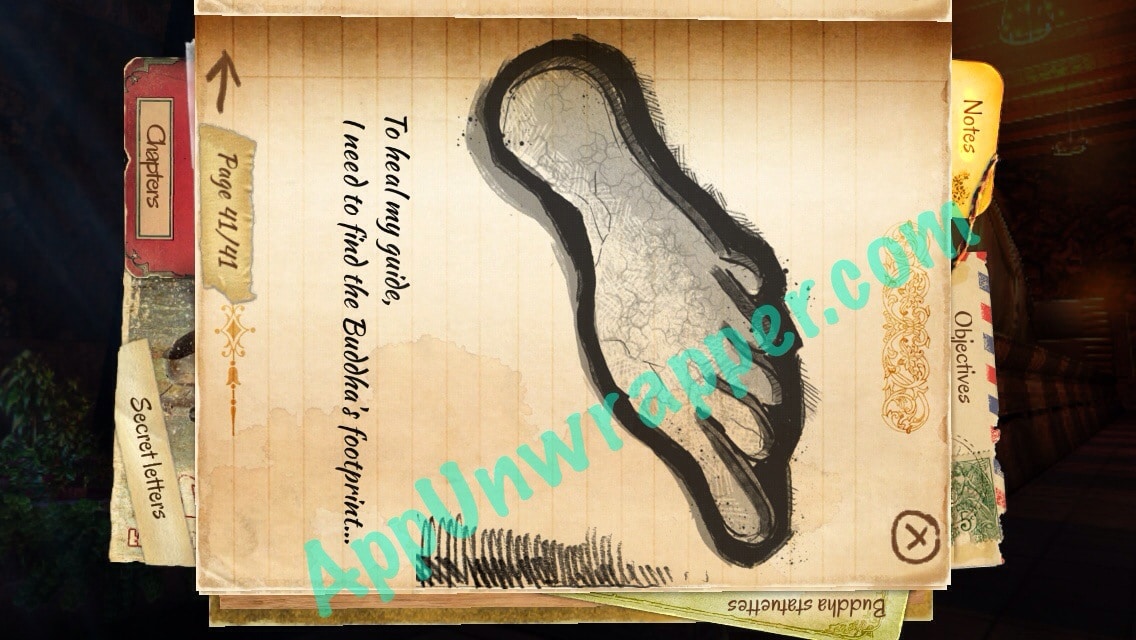 4. Go to this screen and there's a mini game. I really just tapped all over until spots turned blue. Not really sure what the logic behind it is. But in the end, you get a bee-shaped orchid.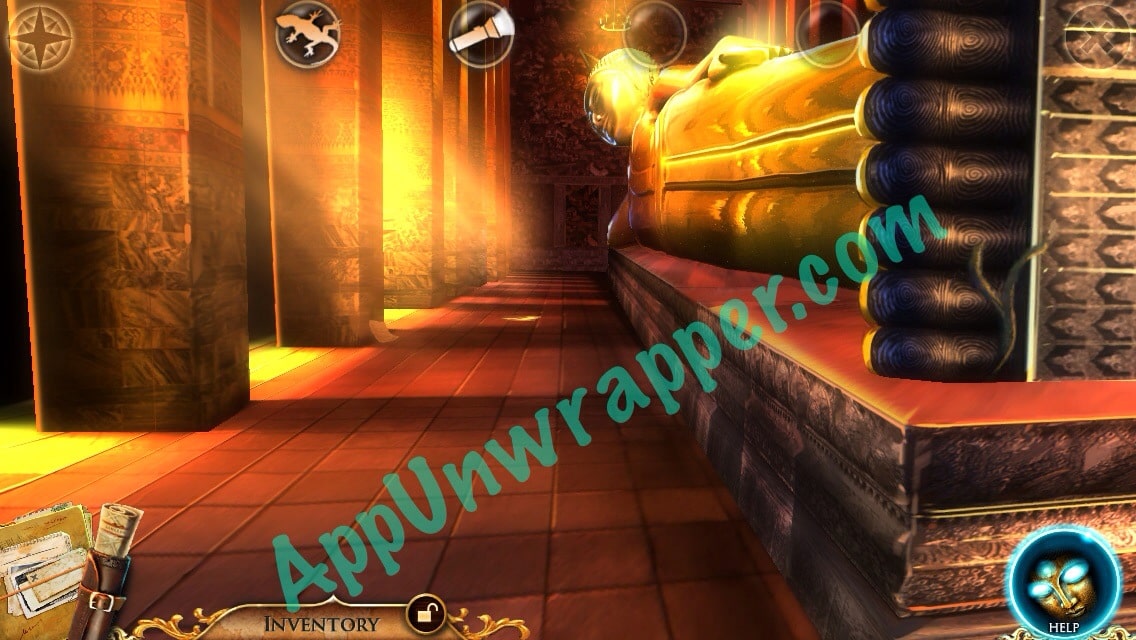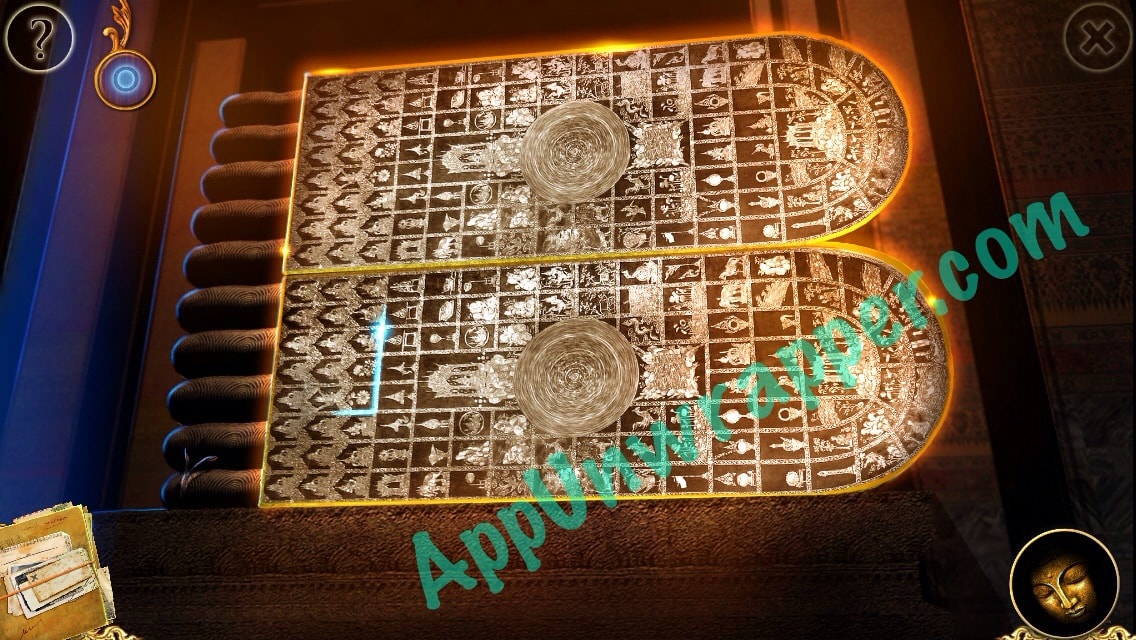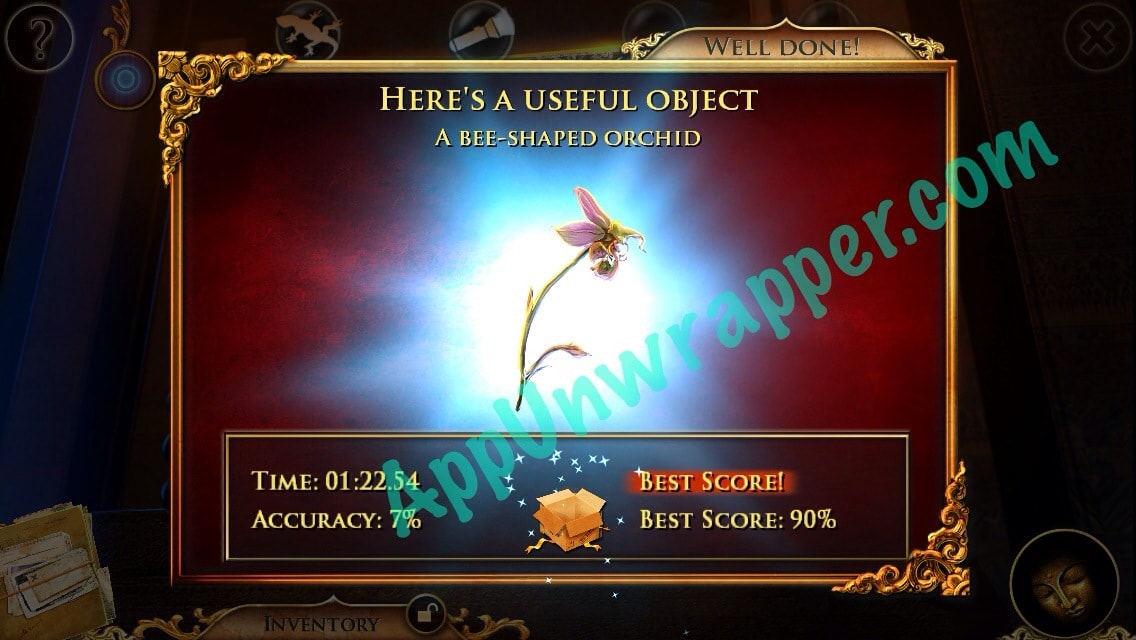 5. Go back to this screen and tap on the flowers to the left. Look at the photo and use the items from your inventory and the items in the scene to match what you see in the photo.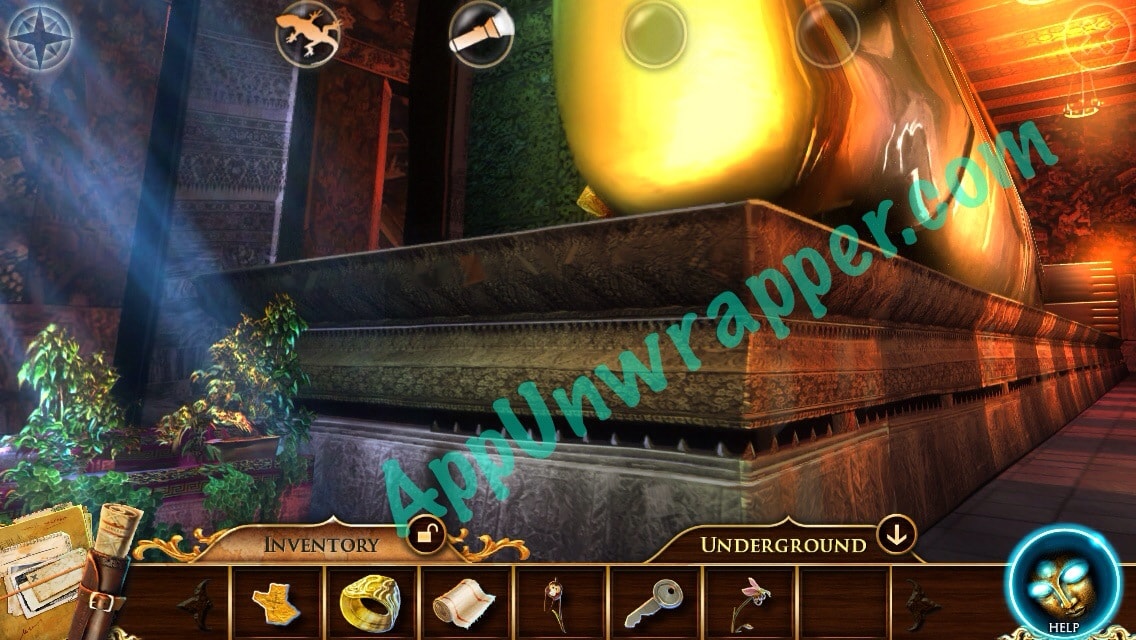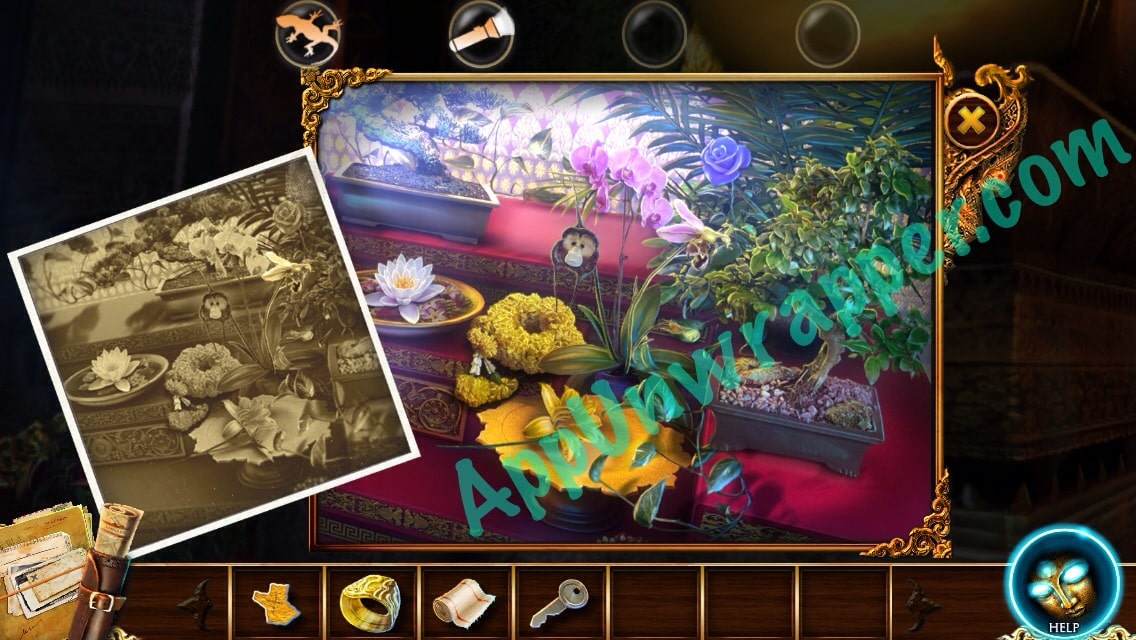 6. Now you have another Hidden Object scene to solve.