Reigns
By: Devolver Digital (Nerial)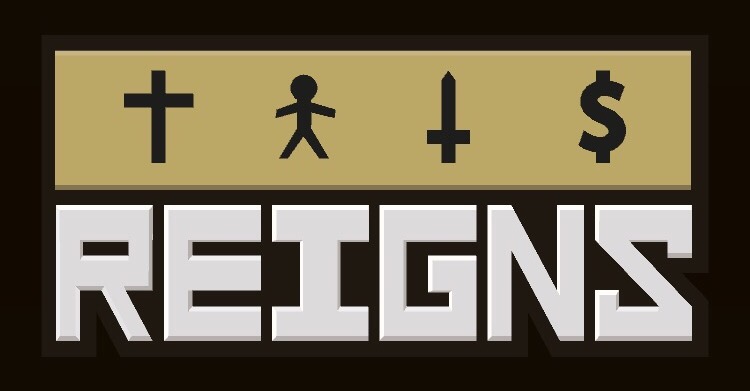 If you ask the Witch (Sorcerer) how to trick the devil, she says some numbers which are important: 1043, 683, 1214, 842, 1432 and 1669.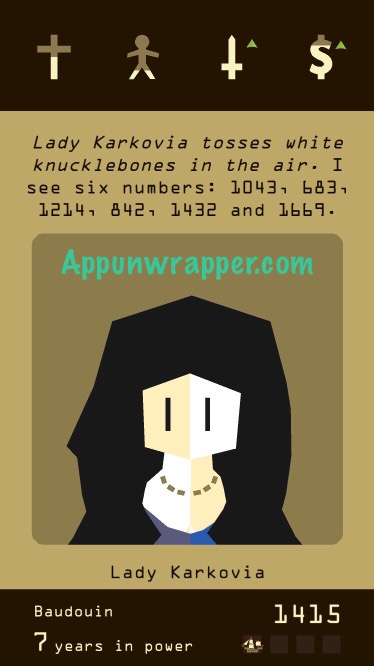 If you look at these years on the timeline, you get these symbols: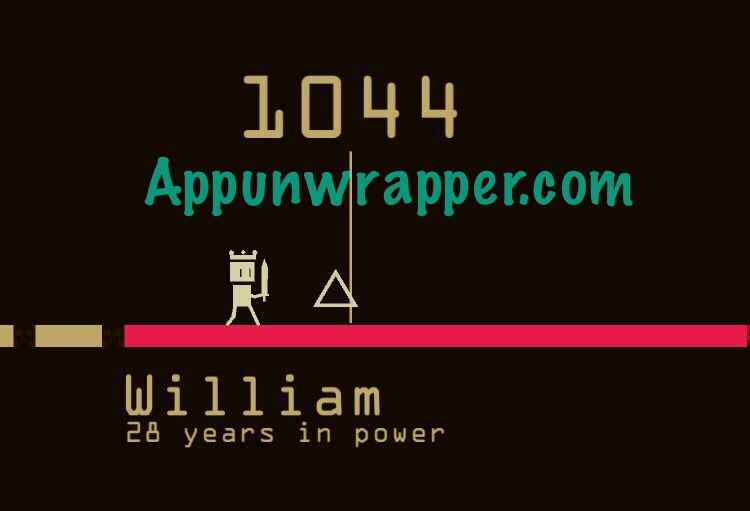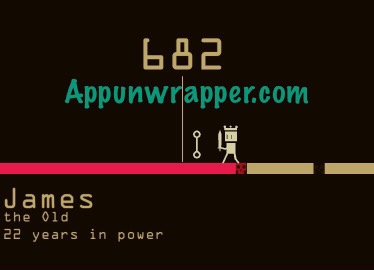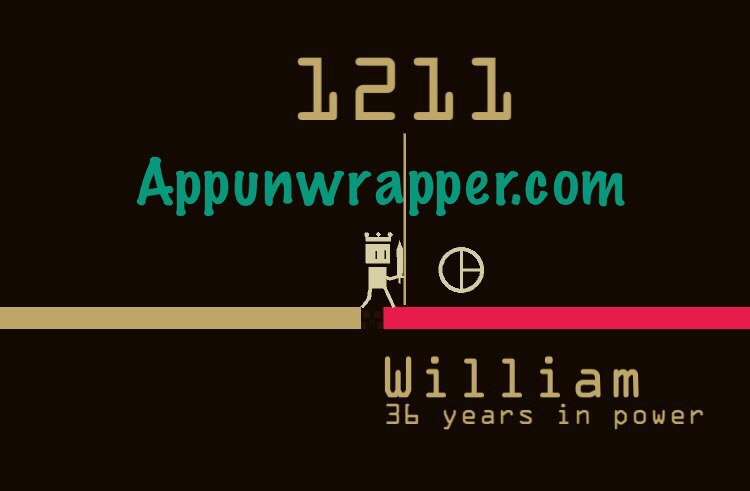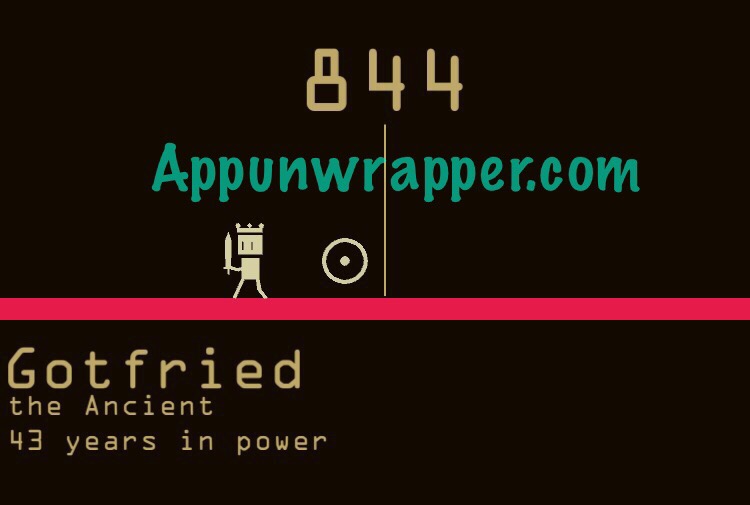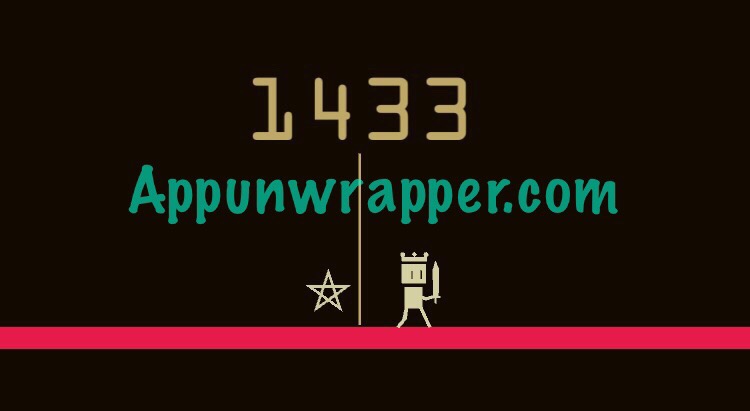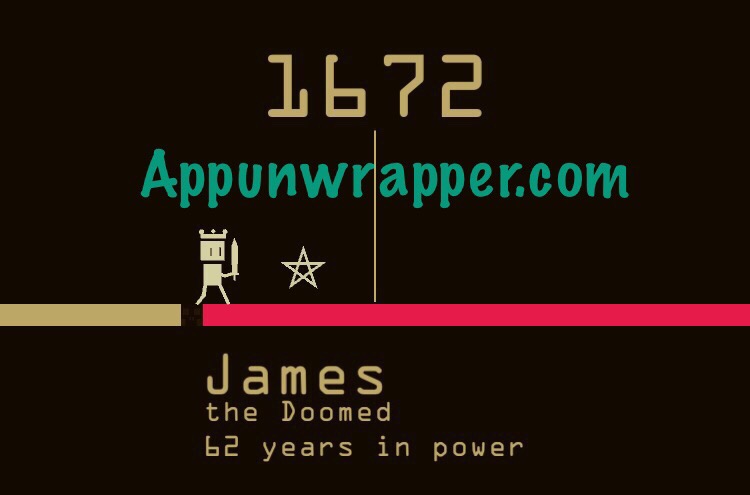 These symbols also appear in the dungeon, and they represent these doors: Fire, Arsenic, Acid, Gold, Pentagram, Pentagram.
Also pay attention to the direction the king is facing on the timeline. He's facing the first three symbols, but his back is turned to the Gold symbol and first Pentagram. This means you need to open the doors opposite those.
Thanks to reader Zallens for helping with the following:
So the first step to tricking the devil is to get to the dungeon and find the Gold doors. (Tip: Neutral usually leads to Gold!) Avoid any Arsenic doors because those will have traps at this point. Open the chests behind the Gold doors until you get the torch. Use it. Now you can see cracks in the walls. If you're having trouble, try defeating a skeleton. It might be necessary before you can find the torch.
Now it gets even trickier. You want to go through the Fire door, then Arsenic, then Acid, then the broken wall opposite Gold, the one OPPOSITE OF THE PENTAGRAM, then the Pentagram. (Yeah, it's that messed up.)
Here, you should meet a skeleton named Kloc. Don't run away! Choose "Attack" and he'll talk to you instead. He's a friendly skeleton who just wants some strawberries. Swipe right for everything and then he'll let you leave the dungeon.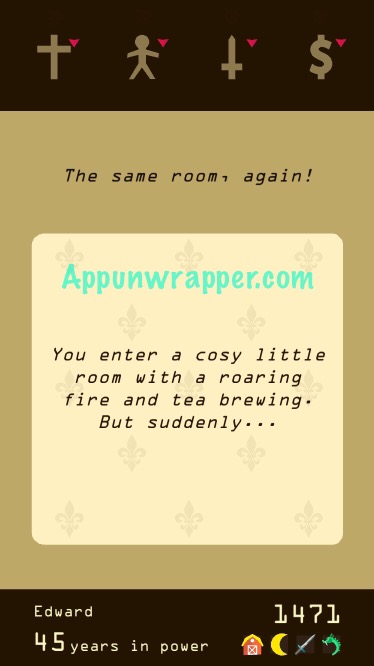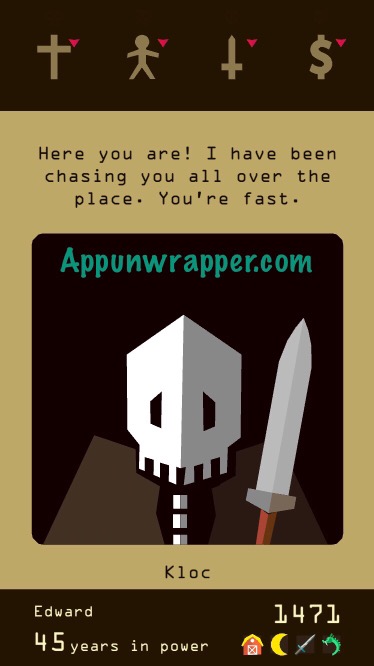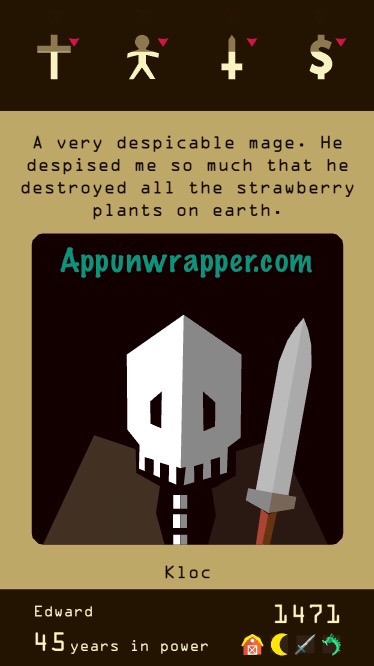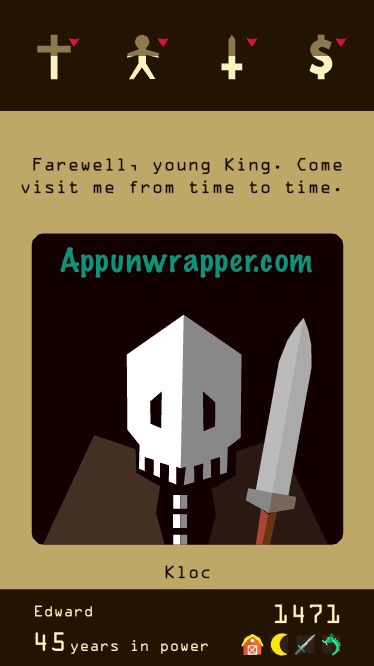 You can also watch my video if you need help finding your way rough the dungeon:
Click on the little numbers below to continue to the next page of the walkthrough or click here.