Reigns
By: Devolver Digital (Nerial)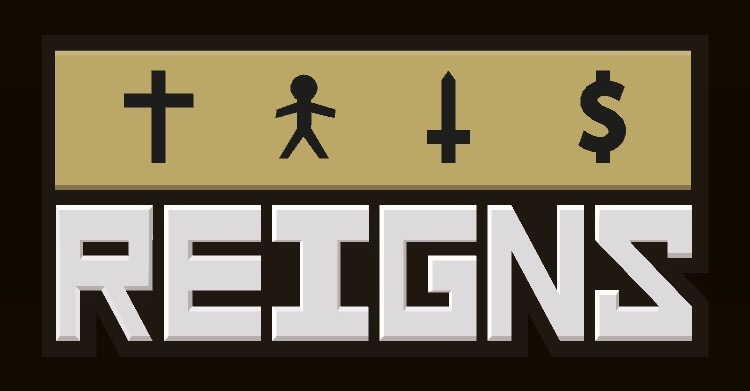 I've been having a lot of fun with Devolver Digital & Nerial's Tinder-like kingdom management game Reigns on iOS, Android and PC. It can be tricky at times, though, and frustrating if you make a mistake you can't fix. This includes squandering your one chance to trick the devil. If you want to make sure you don't miss your opportunity, follow this guide on how to trick the him and get the good ending. If you want to see the two bad endings, scroll further down.
See the list of objectives here.
See my Reigns: Her Majesty walkthrough here.
Spoiler Warning!!
How to Trick the Devil, Get the Survivor Objective, Break the Curse and Get the Good Ending:
First, you need to unmask the Senator. If someone asks if you trust him, say yes. He might also tell you that something terrible has happened and he needs you to follow him. I don't think this part is absolutely necessary to trick the devil, but it does tell you how. It's also only possible if you've met The Lady already.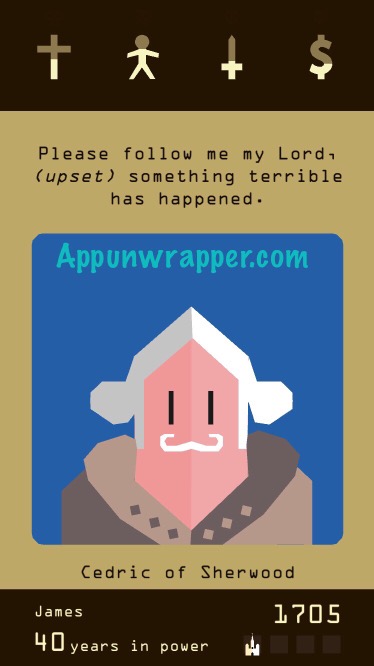 You'll then get kidnapped by the Senator and blindfolded. Run and follow the voice (avoid the water) until you find The Lady (she'll have a different name each game, but will look like the photo below). She becomes your love interest and then three years later forces you to listen to her. She then reveals herself as the Senator (you get the Doomed objective for unmasking the Senator). She then explains that you need to make the devil fulfill an impossible task. Something that cannot happen no matter how hard he tries.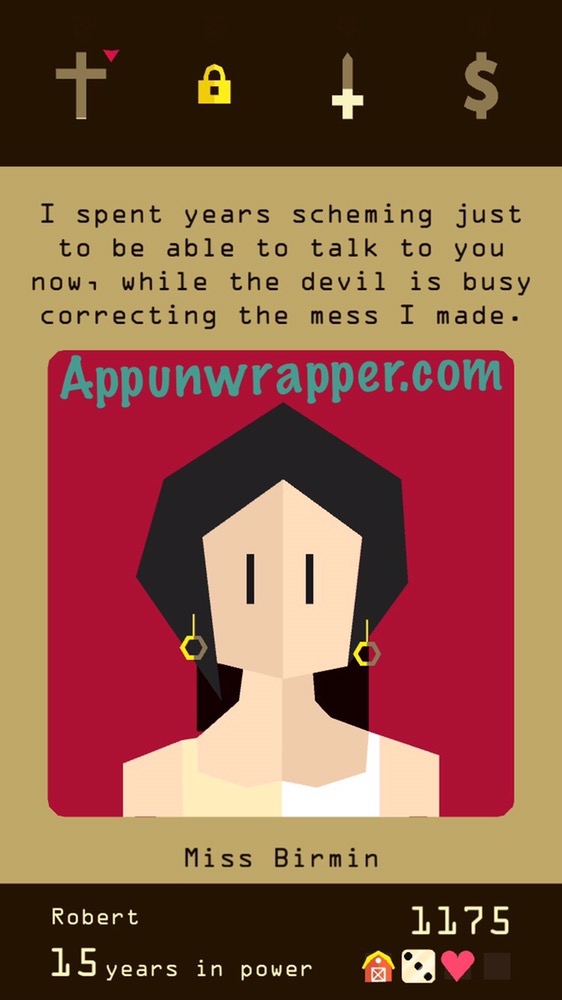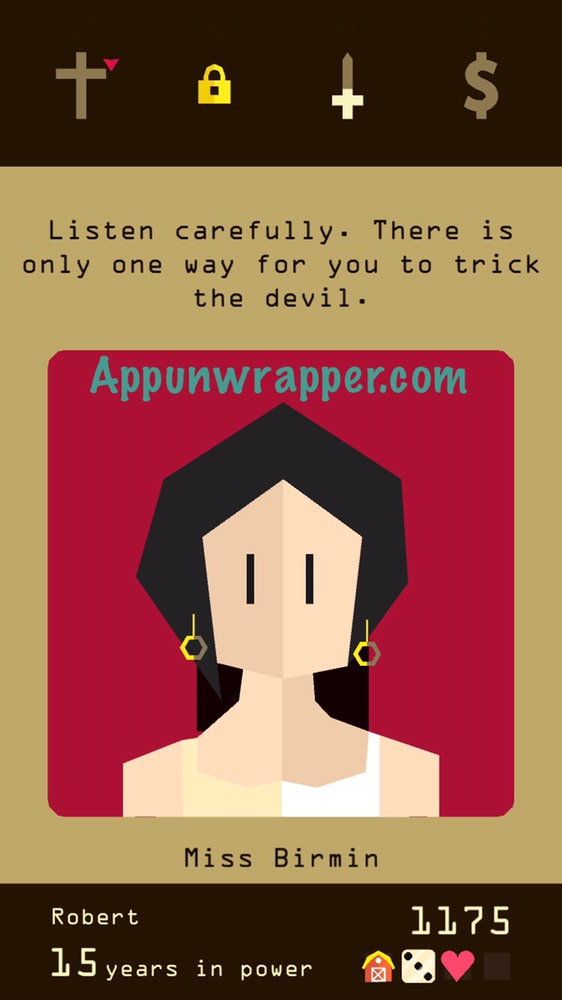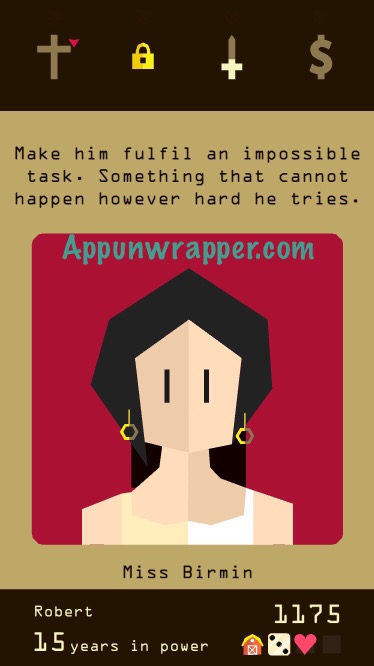 You can also see my video on how to unmask the Senator here:
Click on the little numbers below to continue to the next page of the walkthrough or click here.
***
Note: Sometimes a promo code is provided for a game, but it does not affect the review in any way. At AppUnwrapper, we strive to provide reviews of the utmost quality.

Check out my recommended list for other games you might like.

If you like what you see on AppUnwrapper.com, please consider supporting the site through Patreon. Every little bit helps and is greatly appreciated. You can read more about it here. And as always, if you like what you see, please help others find it by sharing it.

I also offer affordable testing and consulting for iOS developers.

COPYRIGHT NOTICE © AppUnwrapper 2011-2020. Unauthorized use and/or duplication of this material without express and written permission from this blog's author is strictly prohibited. Links may be used, provided that full and clear credit is given to AppUnwrapper with appropriate and specific direction to the original content.