Reigns
By: Devolver Digital (Nerial)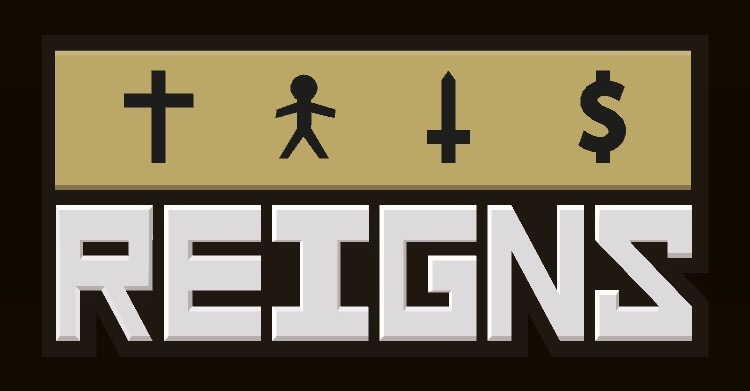 The next part of this crazy mission is to make sure the Vase is fully awakened. (You have to first meet him — the Doctor introduces you. Then he asks for Frozen Blood. You need the witch to offer you a reward if you can pass her test. The test is to survive 15 years of old age. Do so and she lets you choose a gift. Take the red and cold ruby! Then give it to the Vase to fully awaken him.) Then start a crusade. If the vase (Homunculus) appears during the crusade, he gives you a message he doesn't any other time. You can only see it while on the crusade in Lamascus. You then get to choose between the Grail and the Meaning of Life. It doesn't seem to matter which one you choose. But then he shows you a machine that can restore any living thing to life. What you want returned to life is the strawberry plant! You can see the whole conversation in this video: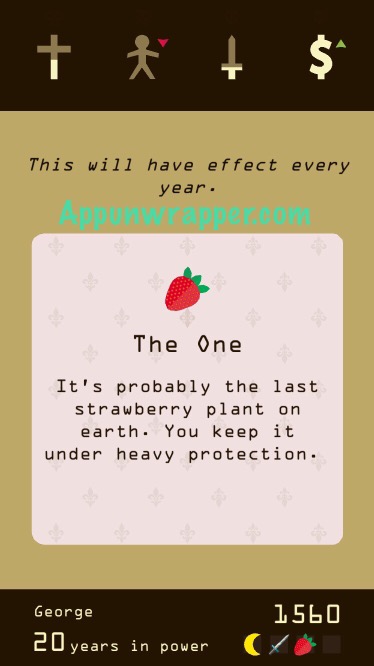 Go back into the dungeon and find Kloc the skeleton again the same way you did before. Give him the strawberry. He'll leave the dungeon and teleport you back to the castle. He'll help you out in the main game occasionally. You may want to say No to him until the devil returns, just in case it keeps him from coming back in time. I'm not sure how many times he can help you.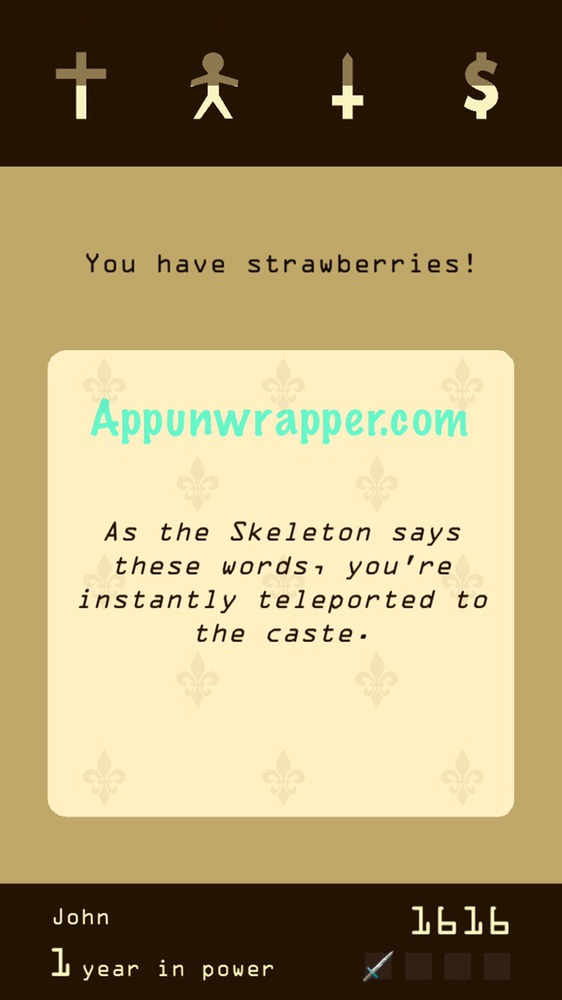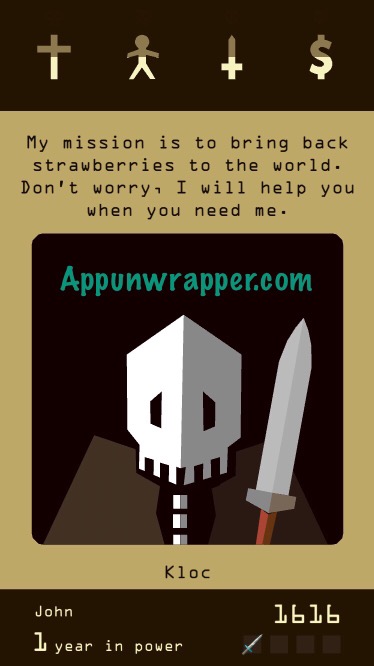 You can also watch this video for that part:
Then, when you meet the devil again, say No to everyone except Kloc. If the Spirit appears again, make sure to say No to him. You will be able to continue playing with the Death Wish in effect for another 100 years. If Kloc doesn't show up by then, the Devil will disappear and you'll lose your chance. The best way to get Kloc to appear is to get one of your resources low and he'll offer to help. Say YES! This will trick the devil and then you'll be able to say YES to the dog, ending the curse and getting the third, good ending. Yay!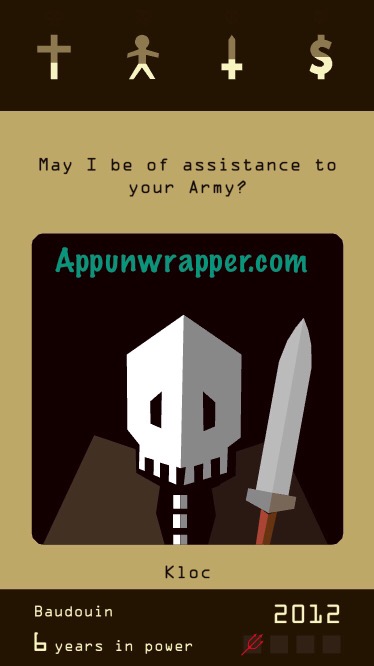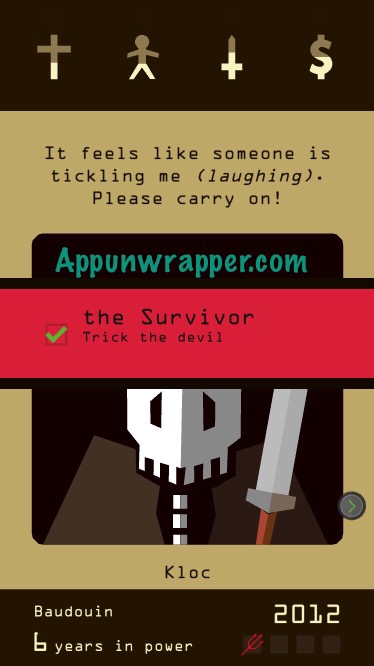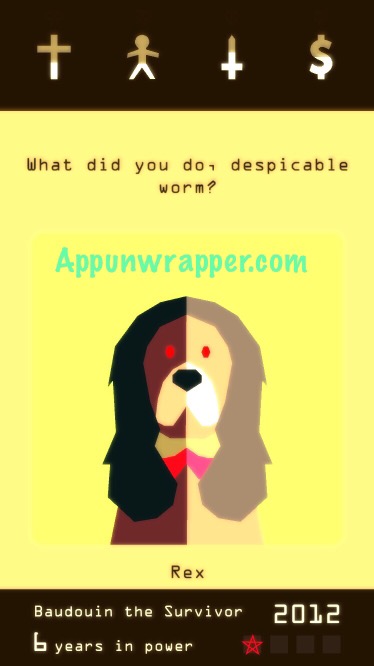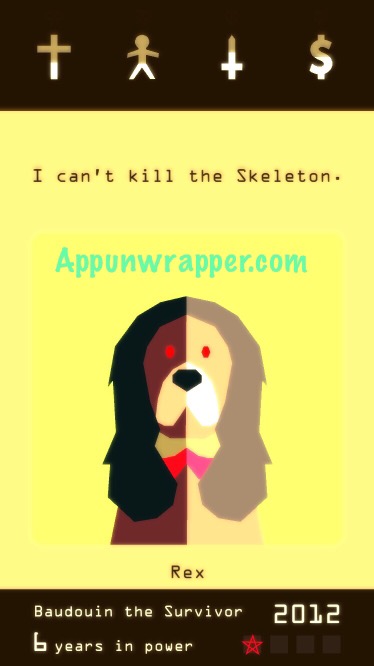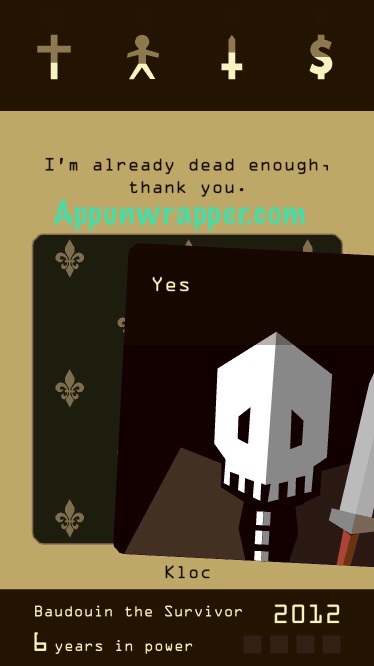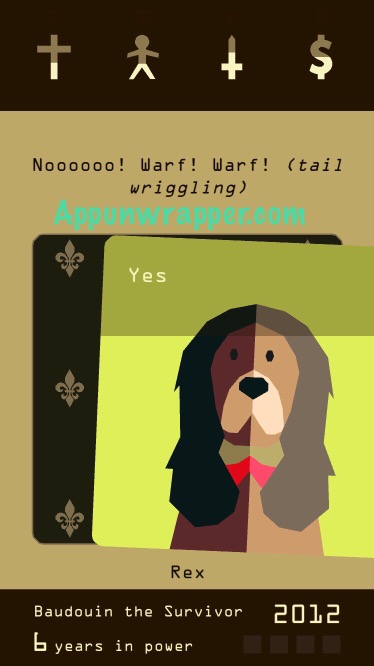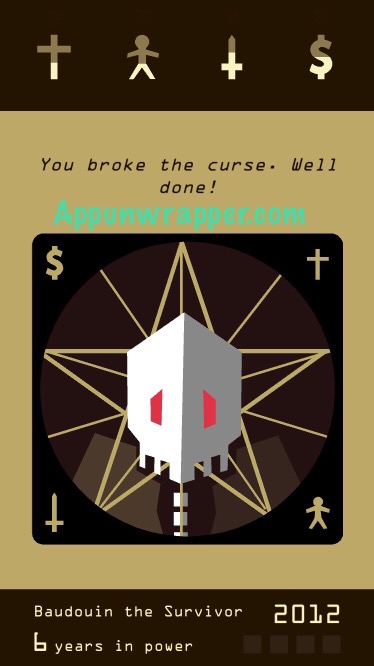 You can also watch the video for the good ending here:
Ending Number 2, Rot in Hell for Eternity:
Close to the second millennium (year 1998 to be specific — it's a multiple of 666), you'll meet the devil for the last time. When he curses you with the Death Wish that kills the first person you say "yes" to, say No until you die. On your next lineage, you'll meet the Spirit of the Fallen King again and he'll ask you, "Still no luck tricking the devil?" I thought this was the way to trick him, that if you say "Yes," the it would trick the devil into killing the spirit, which should be impossible. But the devil tricks you instead! It turns out you're the spirit! You'll then get the second ending, "Rot in hell for eternity." If you say "No," you get a different ending.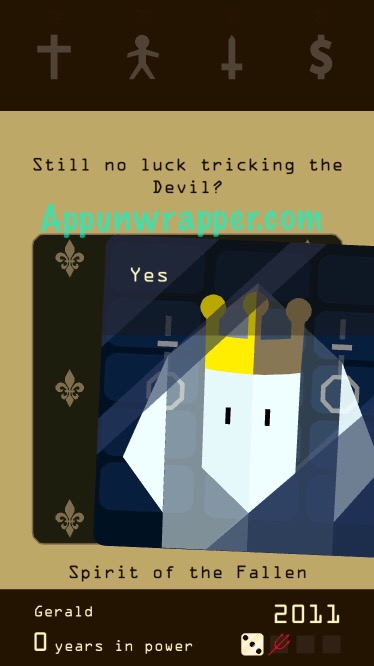 You can see the Hell ending here:
If you fail to do this and kill someone else instead, the spirit will return in the next lineage and say, "The Devil is gone. We're stuck here forever. Are you not tired of this?"
Ending Number 1, Trapped in an Endless Middle Age:
If you answer No to the Spirit when he asks you if you figured out how to trick the devil, then say "Yes," to being tired, it's game over and you get the first ending, "Trapped in an endless middle age."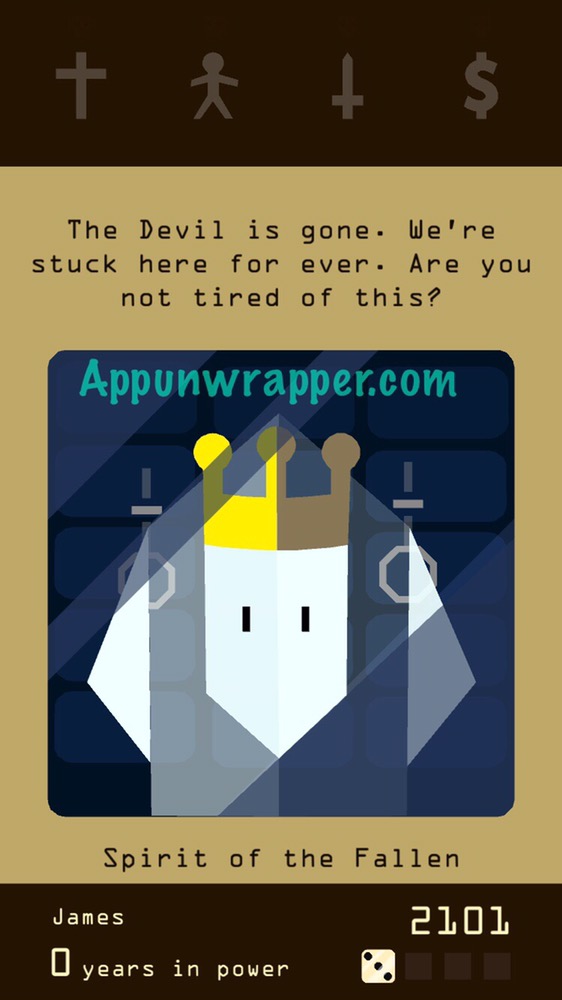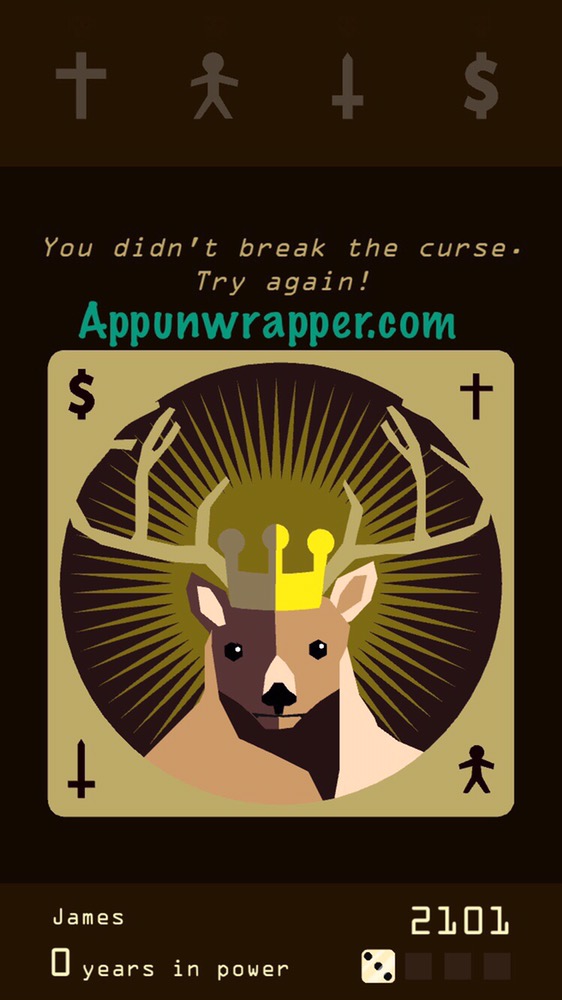 If you answer "No," you can keep playing until he shows up again and asks you if you're tired yet. If you answer No, you can keep playing the same game. I stopped one of my games at year 3282. It allowed me to play around with things without worrying about the consequences and also let me get the Hecatomb achievement for "suffer more than 100 deaths."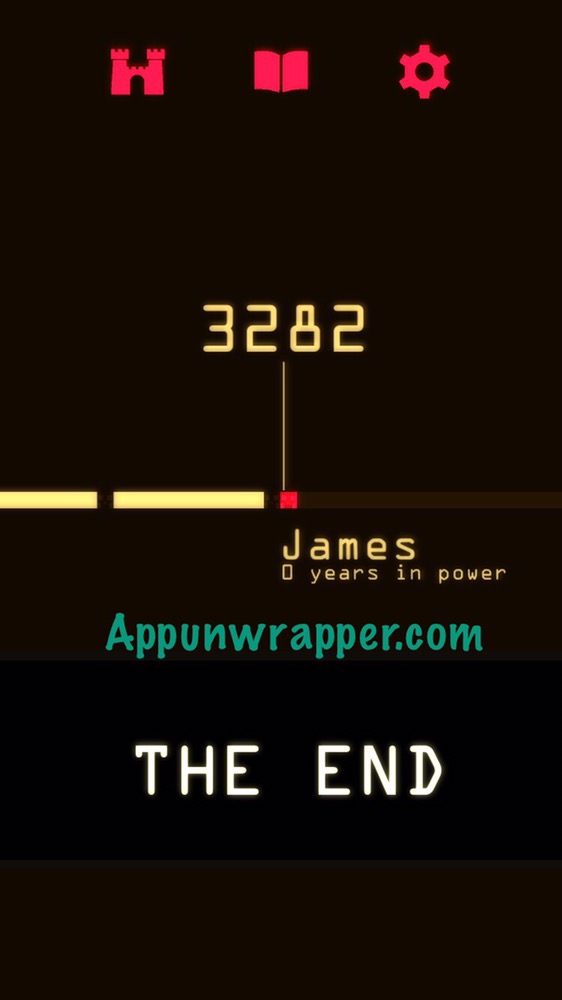 If you have be Death Wish and don't kill anyone for 100 years, the Devil returns and you get the True Pacifist achievement, but no special ending. You can also keep playing a bit longer. But after you die, you'll have to choose again whether you're tired or not.
Need help figuring out how to date a pigeon to get the Boyfriend objective? Try this guide.
Need help arranging a bestial marriage? Try this guide.
See the list of objectives here.
See here how to unlock all 26 deaths.
See my Reigns: Her Majesty walkthrough here.
***
Note: Sometimes a promo code is provided for a game, but it does not affect the review in any way. At AppUnwrapper, we strive to provide reviews of the utmost quality.

Check out my recommended list for other games you might like.

If you like what you see on AppUnwrapper.com, please consider supporting the site through Patreon. Every little bit helps and is greatly appreciated. You can read more about it here. And as always, if you like what you see, please help others find it by sharing it.

I also offer affordable testing and consulting for iOS developers.

COPYRIGHT NOTICE © AppUnwrapper 2011-2020. Unauthorized use and/or duplication of this material without express and written permission from this blog's author is strictly prohibited. Links may be used, provided that full and clear credit is given to AppUnwrapper with appropriate and specific direction to the original content.